In the fashion industry, trends come and go, but true style is forever. It is possible to argue the same for interior design styles, which never genuinely date but rather move in cycles.
Understanding all the different interior design styles available to you means you are perfectly prepared to mix and match them and create a truly personalized house that feels unique and special.
This decorative art movement was originated in France during the 1910s. As one of the most interior design styles, Art Deco furniture promotes manufactured materials such as glass, plastic, and steel, contrasted with natural materials (jade, silver, and ivory), prioritizing elaborate, decorative, abstract design and geometric forms.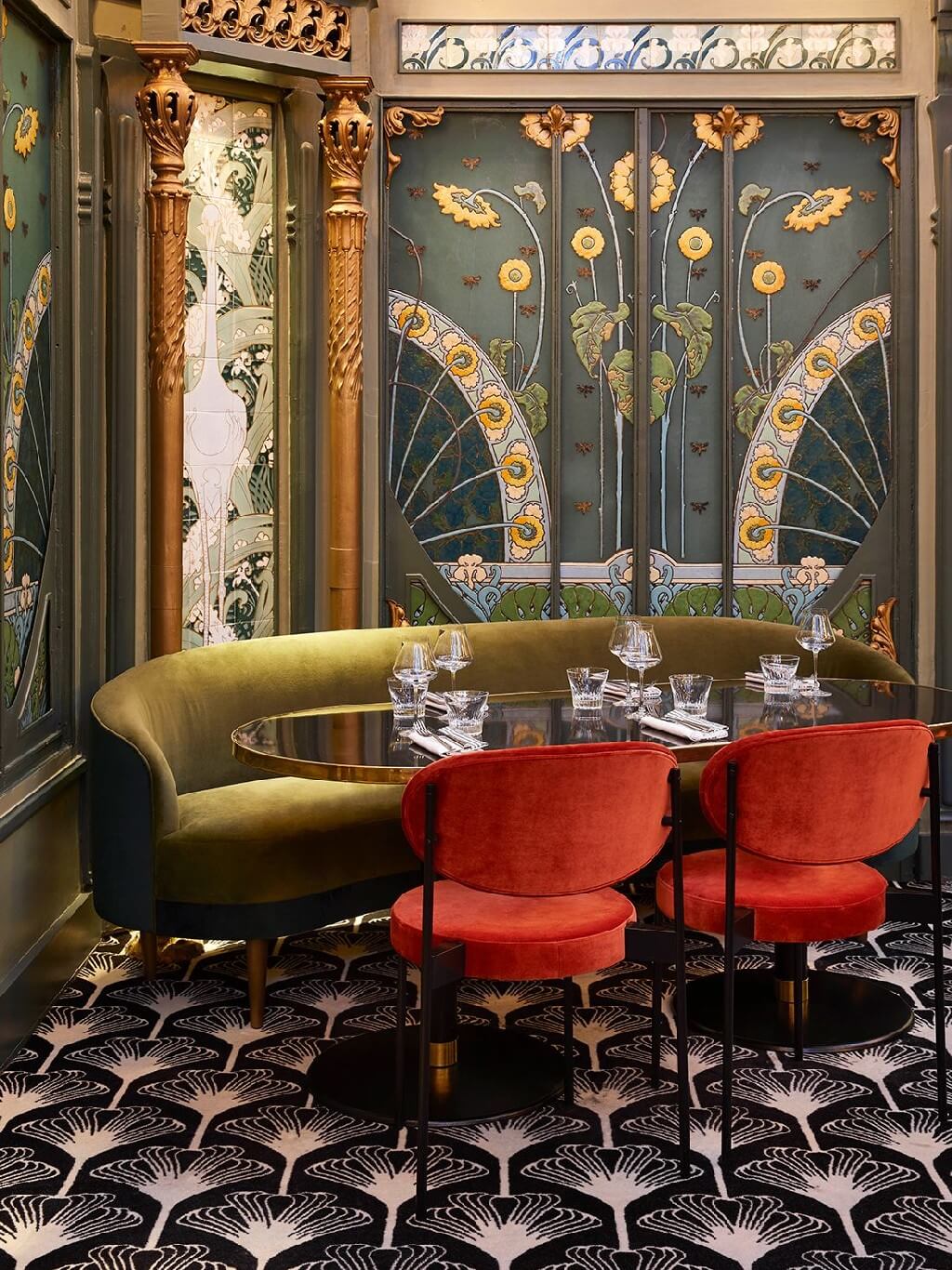 With the signature playful, elegant, and expensive-looking style being matched everywhere, Art Deco design was the ultimate representation of modernity during its time. Still treasured today, the Deco aesthetic can be enjoyed in many early 20th century homes and buildings.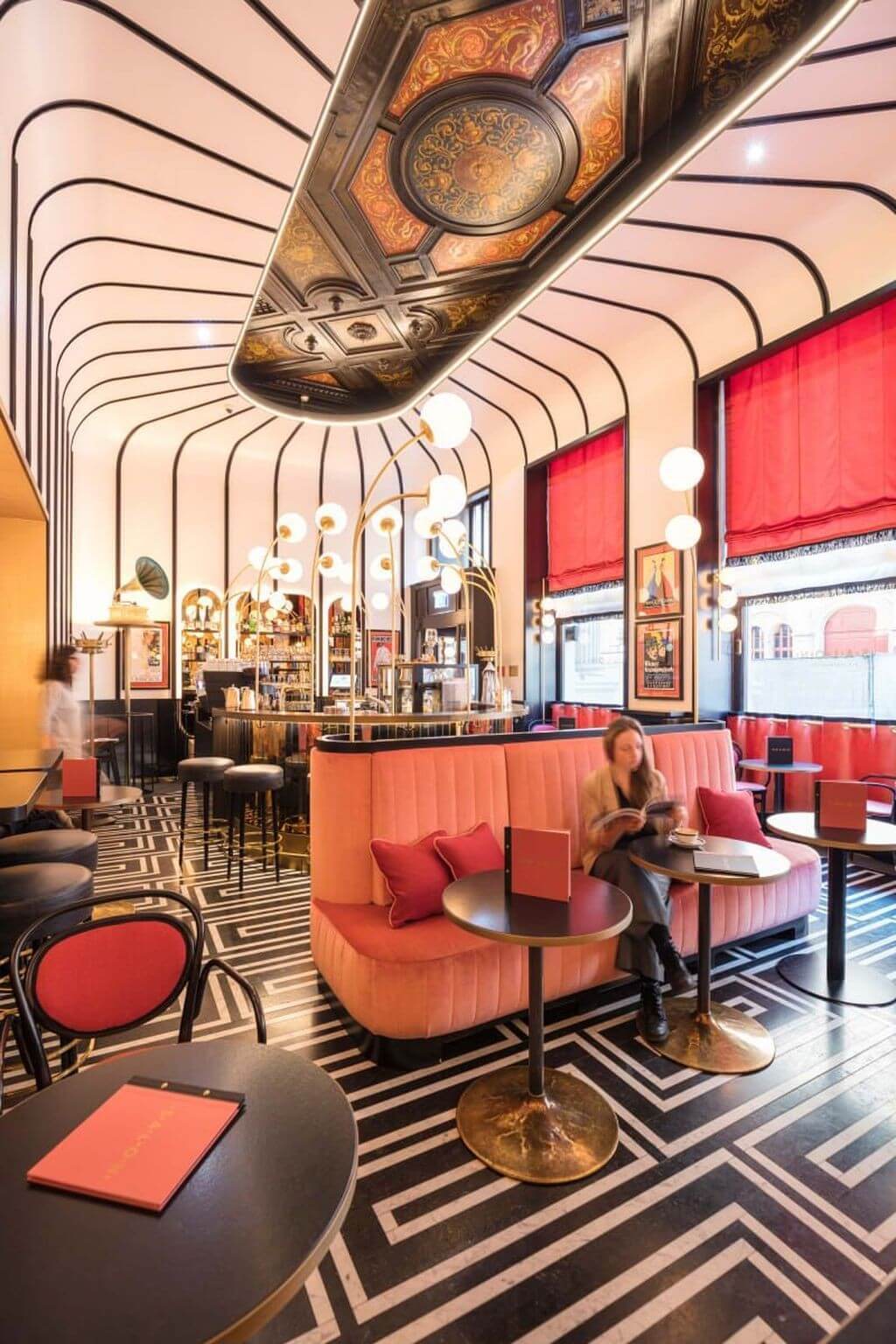 Continuing our journey through the most popular interior design styles, it´s time to highlight the Bohemian style. Known as the free-wheeling, relaxed kid of the interiors world, bohemian homes reject to follow a set of design rules. Instead, they will feature a range of textures, materials, and finishes to a unique effect. The interior design style mixes vintage furniture, cushions, light fittings, and rugs with colorful decorative items sourced from all corners of the globe.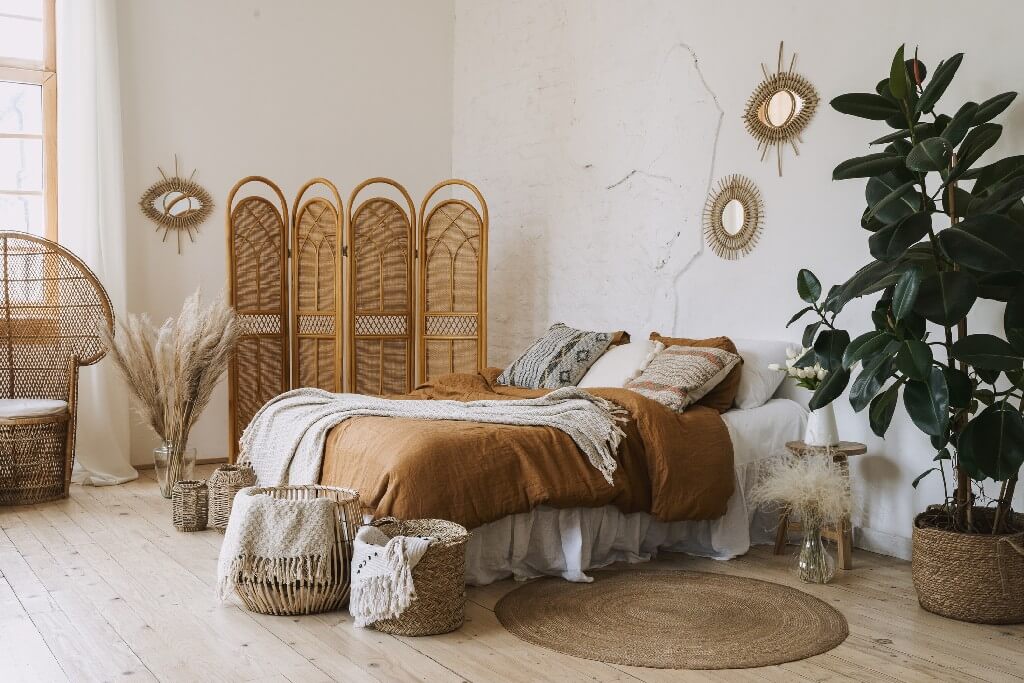 Bohemian style is known for mixing interior design styles, cultures, and eras. There is usually a strong sense of eclecticism going through bohemian homes. Old pairs with new, opulent pieces reside next to flea market finds, and there is no strict color scheme.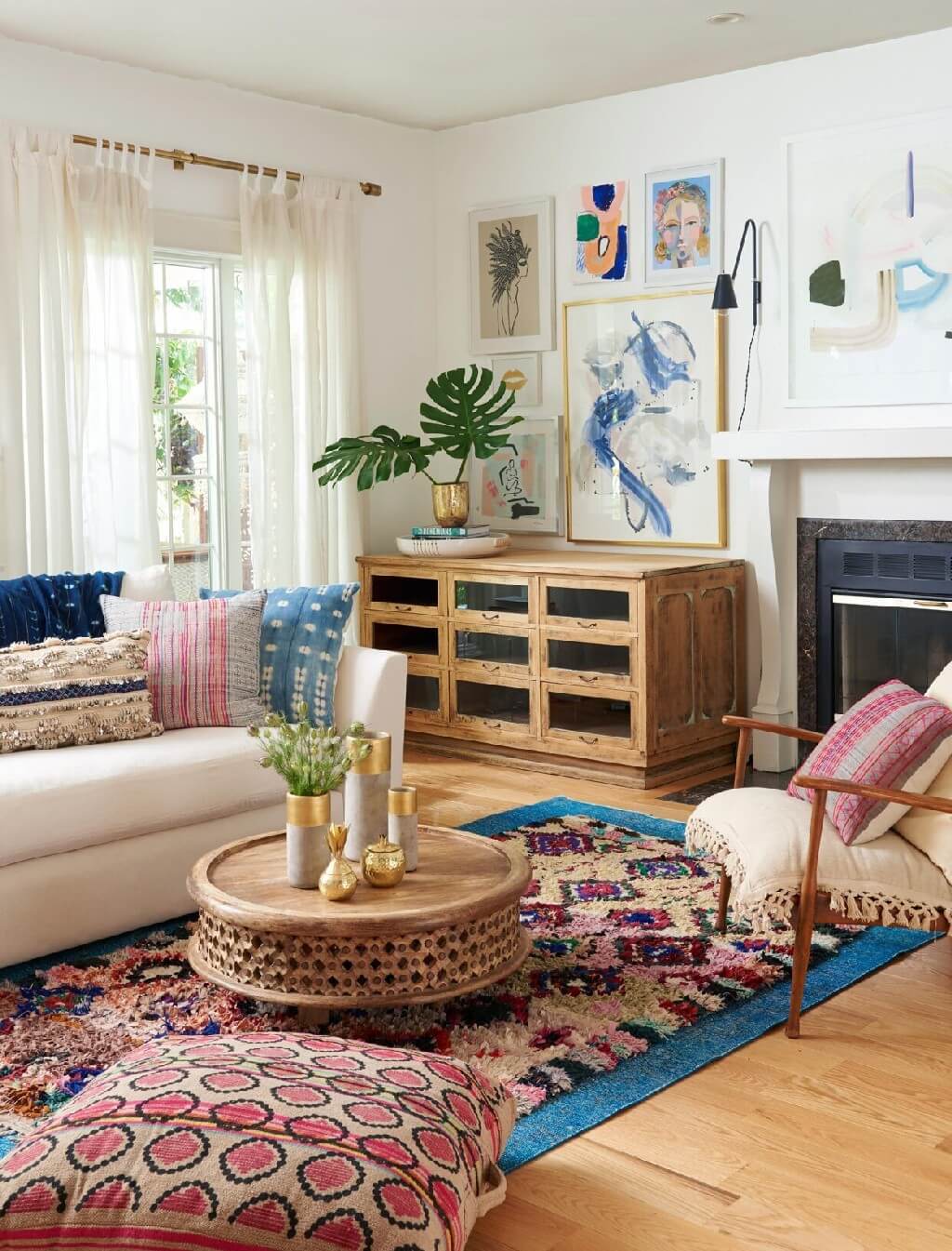 Following the most popular design styles, now we will explore the Coastal style, which is categorized by laid-back interiors, free-smooth living areas. While Hamptons is a more specific style under the coastal banner, both take cues from the surrounding environment.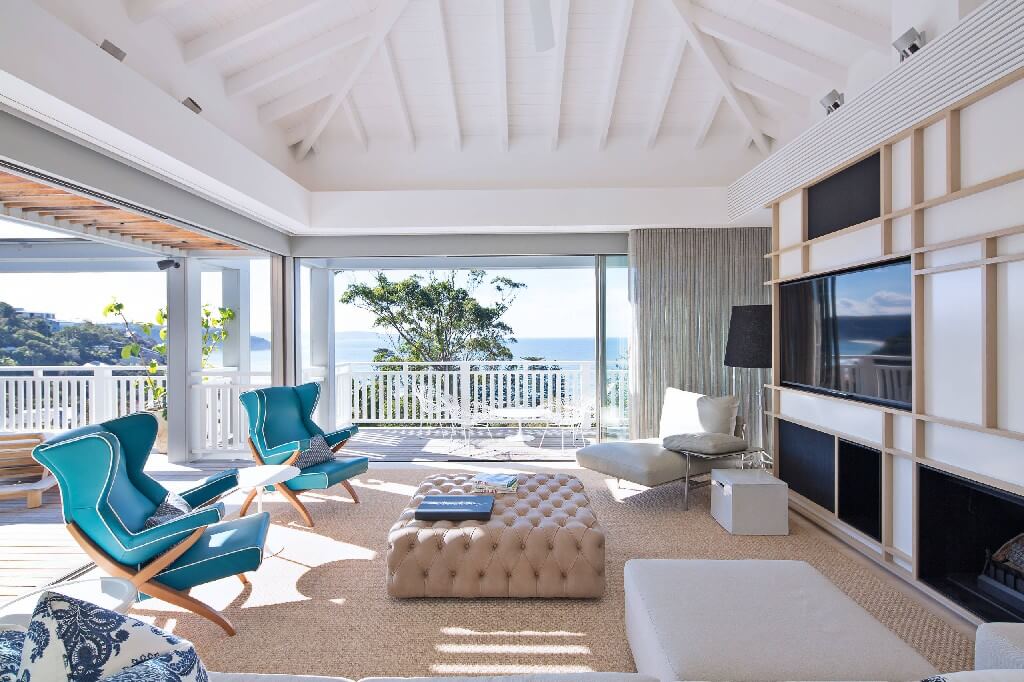 With beautiful and luxurious choices, we can understand why this is one of the most popular interior design styles. Coastal aesthetics range from the luxurious and traditional Hamptons look to a more Spanish-inflected coastal vibe. Usually, these two styles embrace natural fibers like linen and cotton, wicker furniture and light, tropical greenery, and seaside-inspired homewares.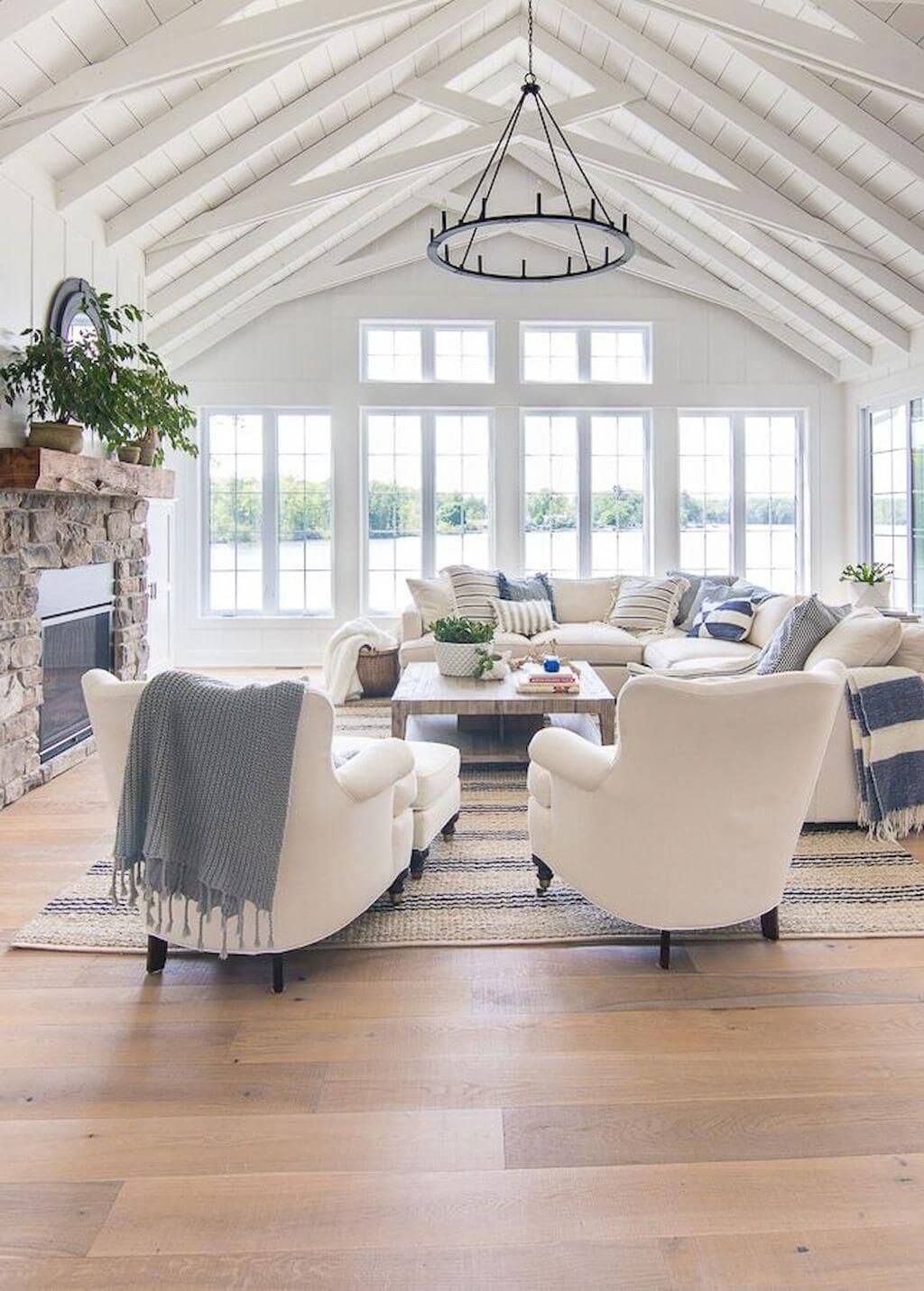 Contemporary or modern
Of course that a journey through the most popular interior design styles wouldn't be complete without the contemporary or modern style. To understand this concept, you can hink of contemporary homes as current in every sense of the word. They usually embrace popular interior design trends and combine a variety of styles.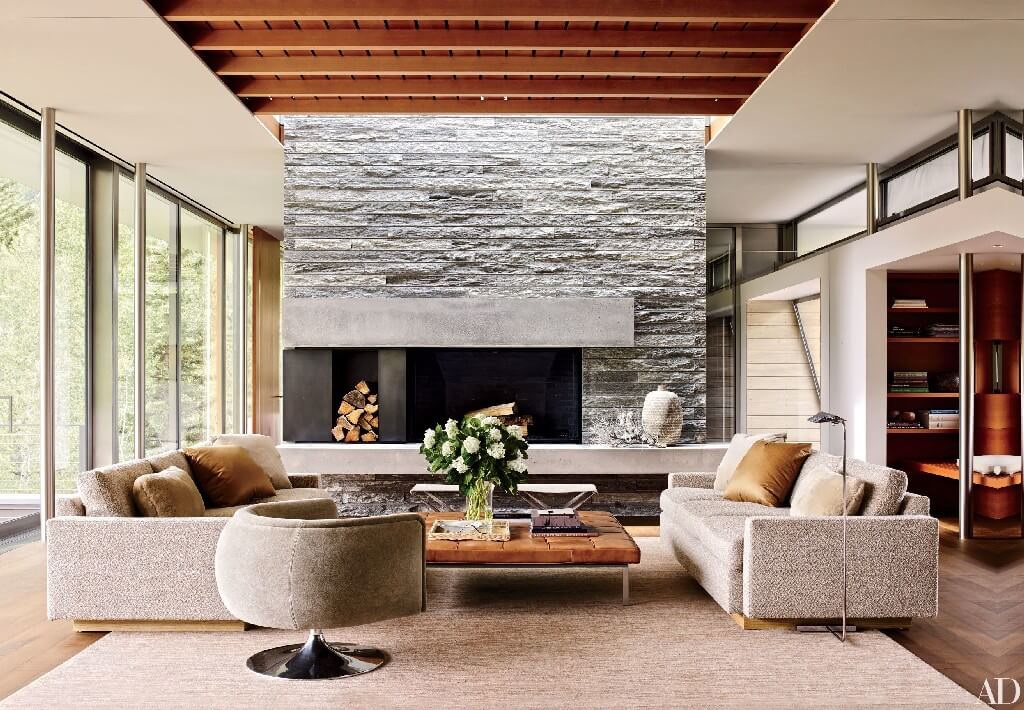 The contemporary look is a neutral color palette, with rounded, sculptural homewares and furniture taking center stage.
Country cottage or French provincial
Now, we head our journey through the most popular styles to the country cottage, which is a close cousin of French provincial. While cottage style usually takes its inspiration from the picturesque houses found in the English countryside, French Provincial is influenced by the style of the French provinces outside of the main cities.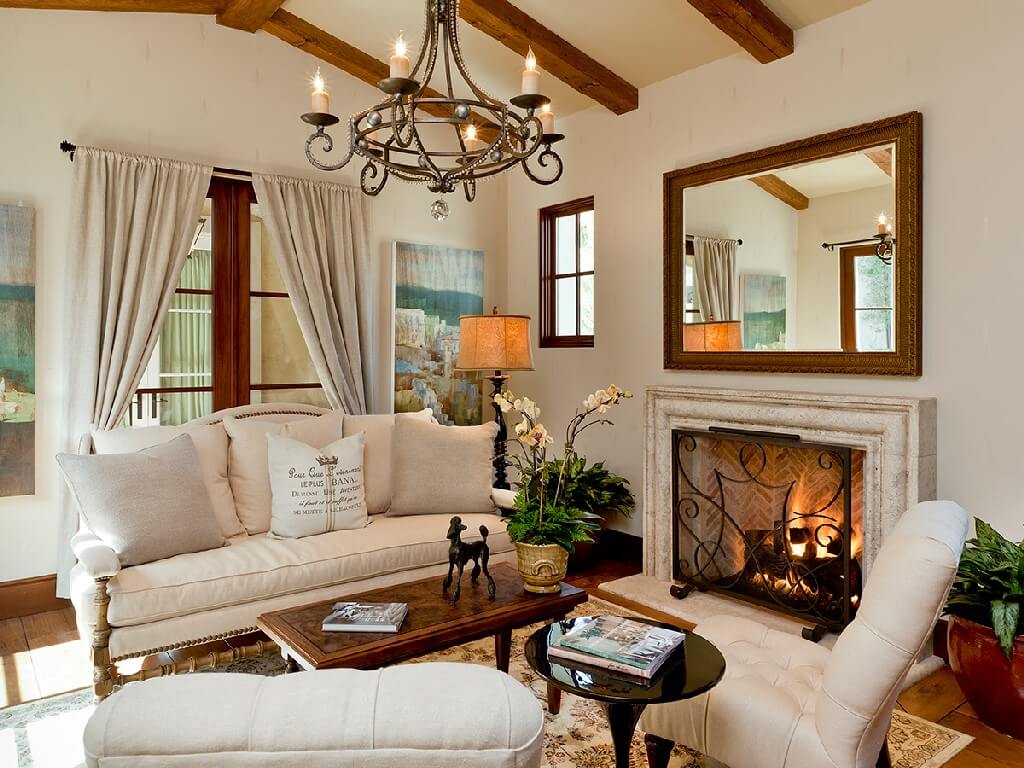 They are signified by earthy tones, timber, stonework, brick, fresh-cut flowers, and cozy textures. Both styles lean deeply into the farmhouse aesthetic. Expect to see vintage or rustic furniture, floral and patterned fabrics, and traditional, time-worn homewares like porcelain plates and embroidered cushions.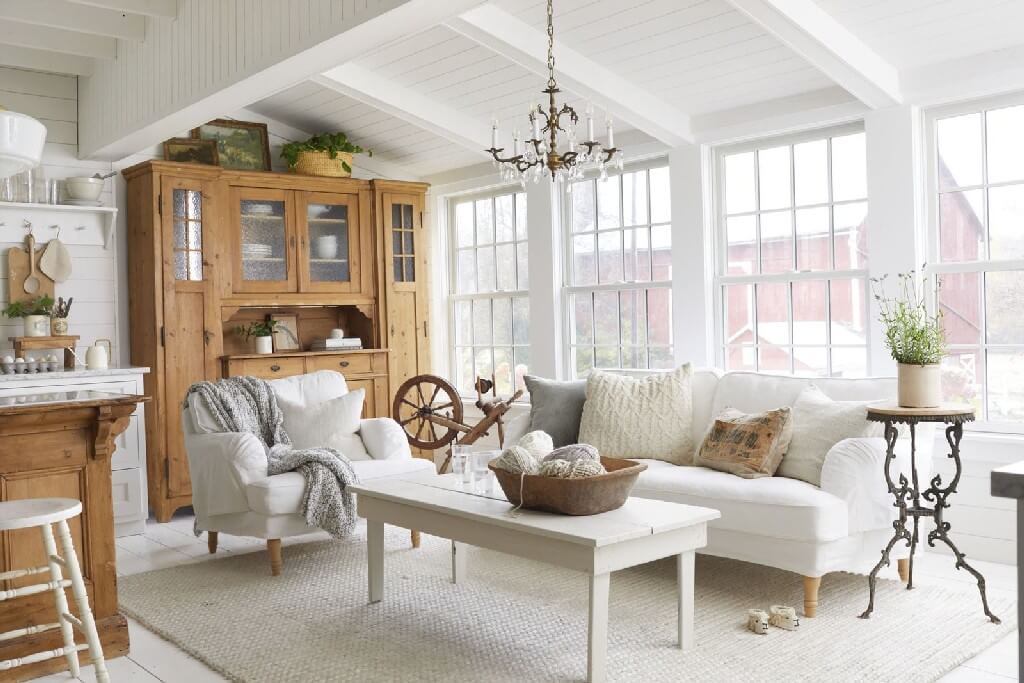 Another important highlight to make when discovering the most popular interior design styles is the Eclectic and maximalist. The home with these interior styles takes elements from other popular interior design styles and combines them in new and exciting ways. While eclectic homes take cues from all sorts of design styles and design periods and can end up quite balanced, maximalist homes take a more-is-more approach, favoring bright colors, bold patterns, strong graphics, avant-garde shapes, and eye-catching artworks.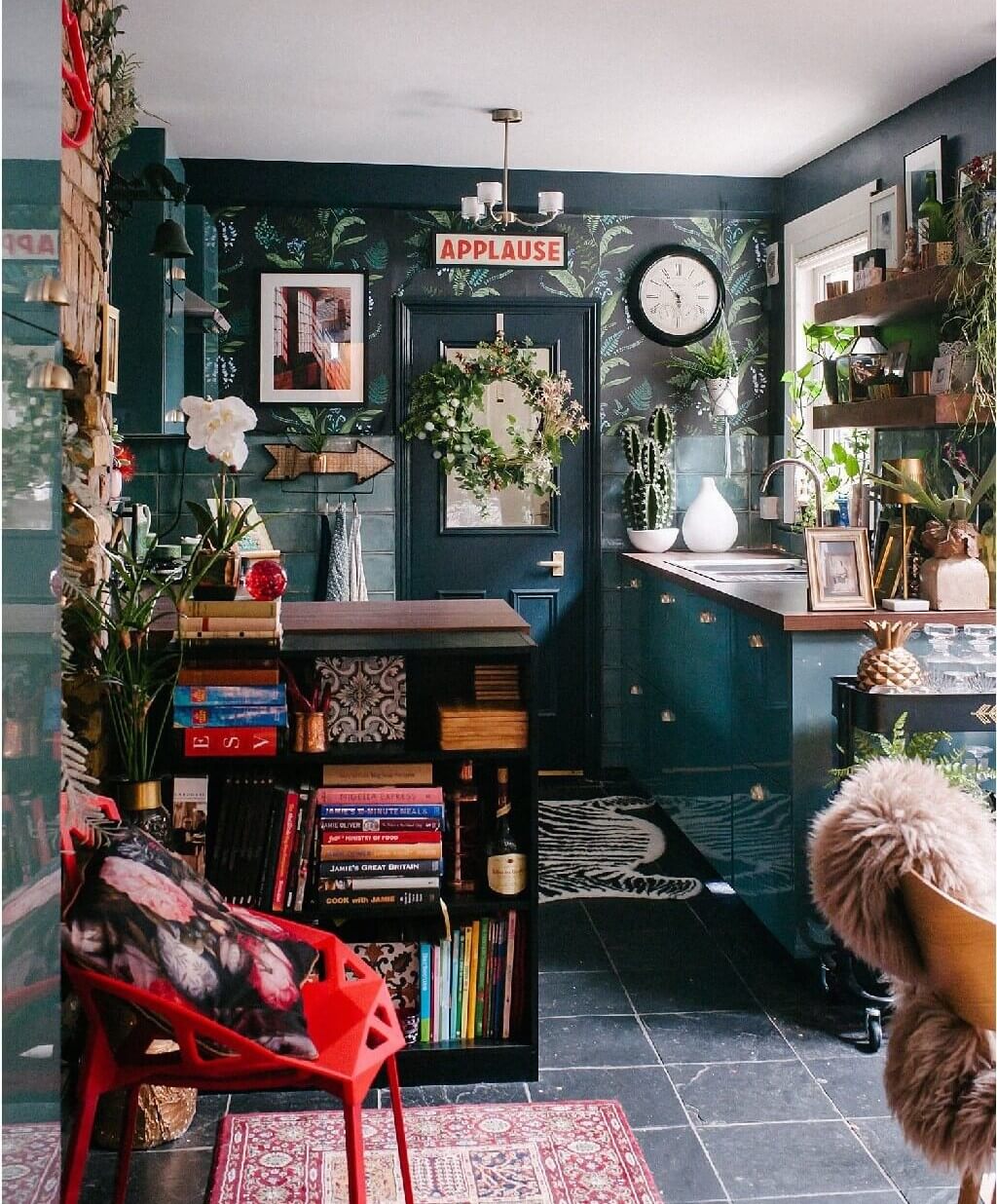 Both interior design styles require a carefully curated edit of colors and statement pieces. There needs to be a sense of consistency and design intent for the look not to move into chaotic territory.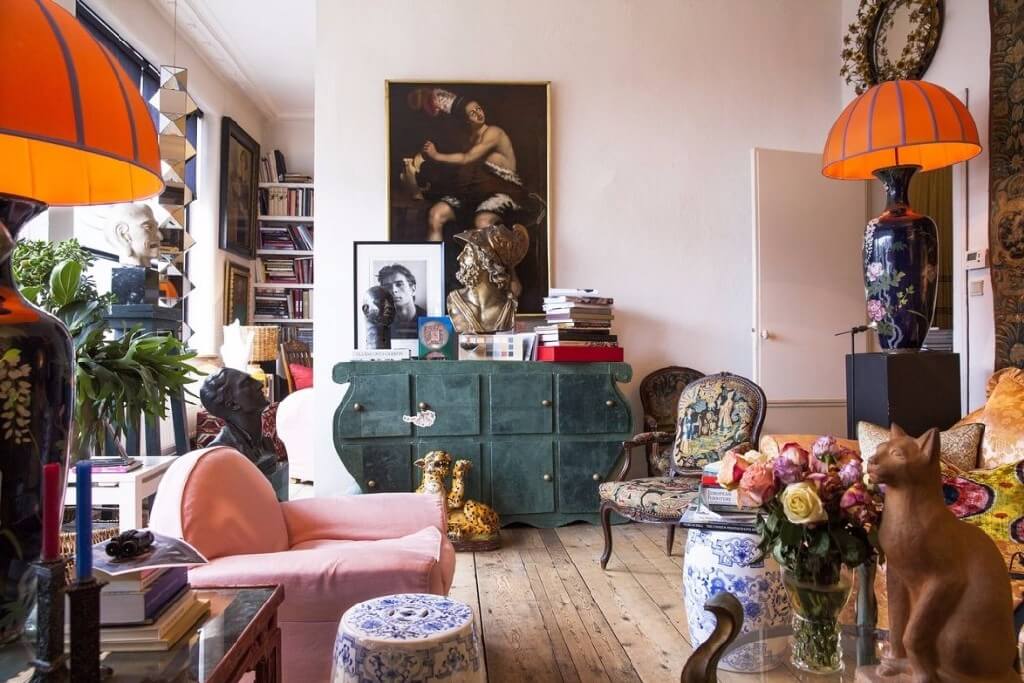 Industrial Interior Design
In the world of interior design styles, Industrial is another design style that deserves a spotlight. This style can be found in signals of the lofts and warehouses in urban and industrial areas, characterized by raw finishes like exposed brick, untreated wood, and metal. Furniture is usually functional and non-decorative, and recent interpretations often include raw timber or concrete floors.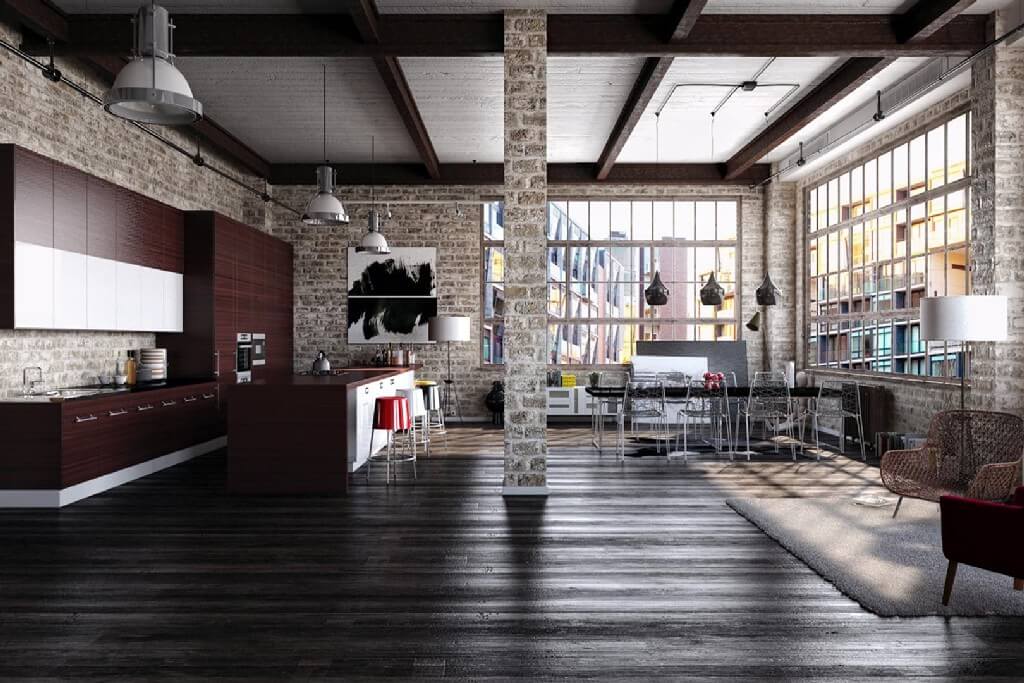 Most industrial interior design styles prefer a neutral or monochrome color scheme, and the layout pairs well with black-and-white photography or abstract art.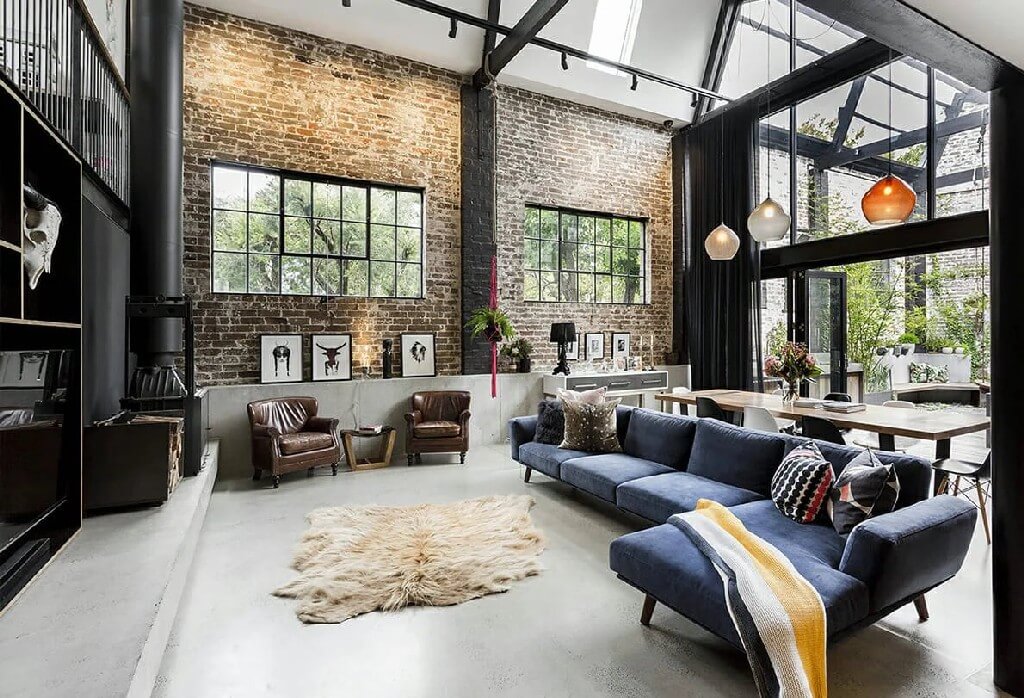 Mid-century modern
One of the most popular interior design styles of the 20th century, the effect of the mid-century is still being felt today. It relates to the surge of creativity that originated from the post-World War II boom of the late'40s, the '50s and '60s. As a result, mid-century style is grounded in simple, functional forms, organic or natural-inspired shapes, and democratic furniture design.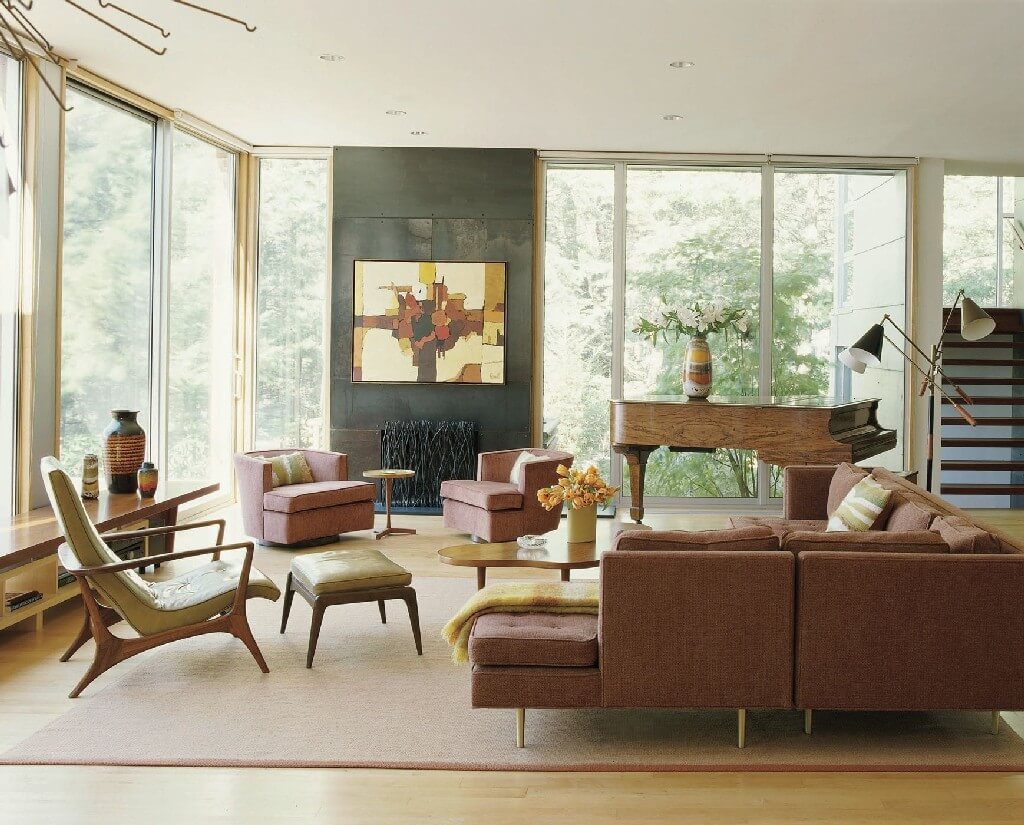 Architecturally speaking, the geometric lines and large windows are still prescient in modern homes. The mid-century design can be incorporated easily into many interiors — mid-century pairs well with the warm, earthy colors of the '70s.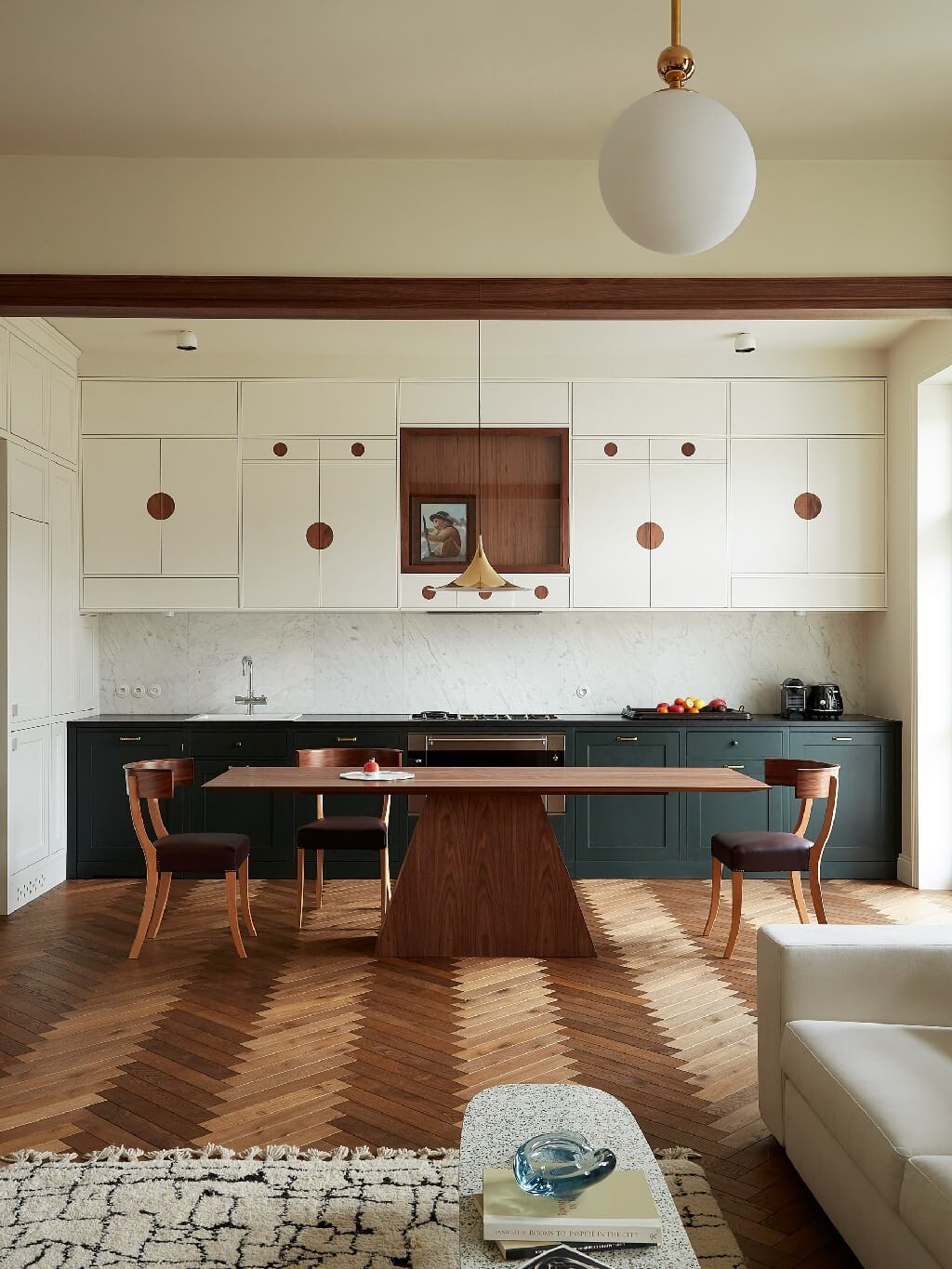 Minimalist Design
We are discovering many interior design styles that focus on ornamentation, but unlike these, minimalist interior design styles highlight the use of simple decorations. The minimalist uses clean, simple lines and a neutral color palette, focusing on sleek and simple architecture.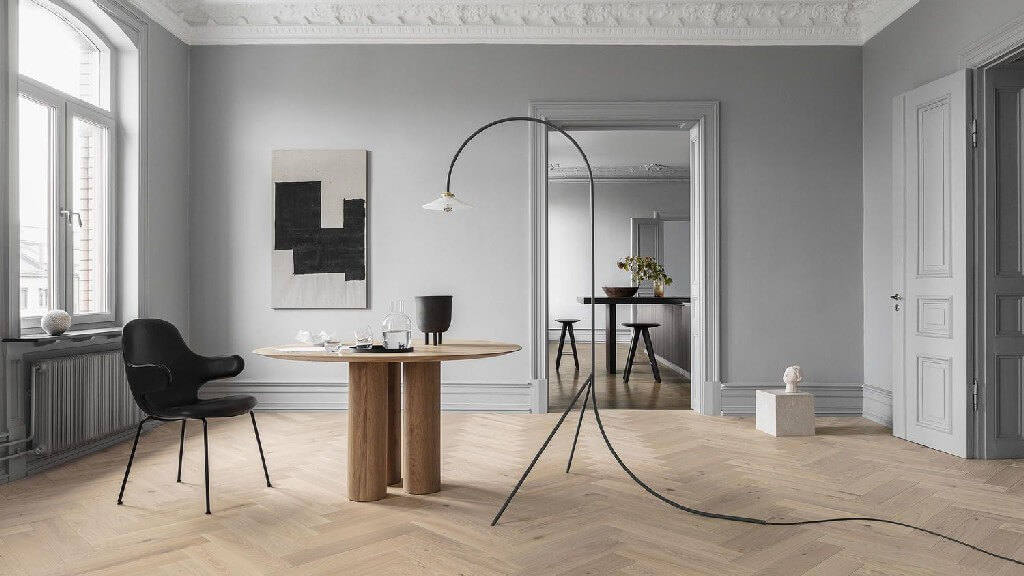 Layouts are usually open and airy, and every object or piece of furniture serves a function or aesthetic purpose. Art is often abstract or modern to match, and modern interpretations go for stone, concrete, and raw timber materials.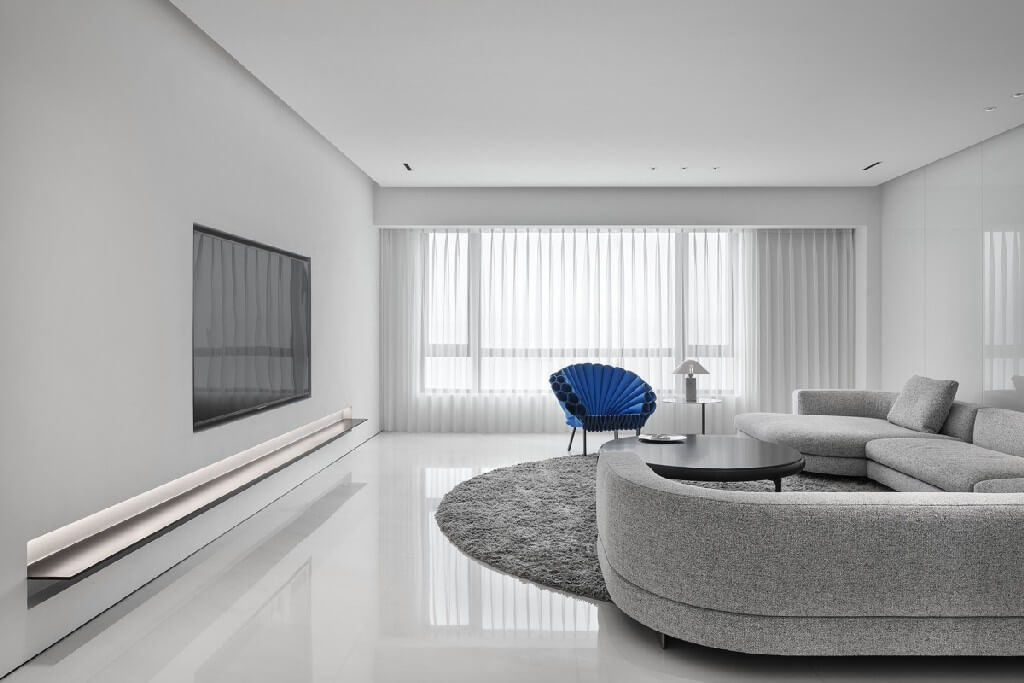 Rustic Interior Design Style
There are many popular interior styles to highlight, and the Rustic is one of the most popular and is found in homes worldwide. The Rustic relates to a natural and pared-back style and favors simplicity and authenticity over prominent design displays. While the meaning of the word itself might suggest anything rural or country, interior design can include a range of interior design styles, from farmhouses to log cabins to coastal and Tuscan.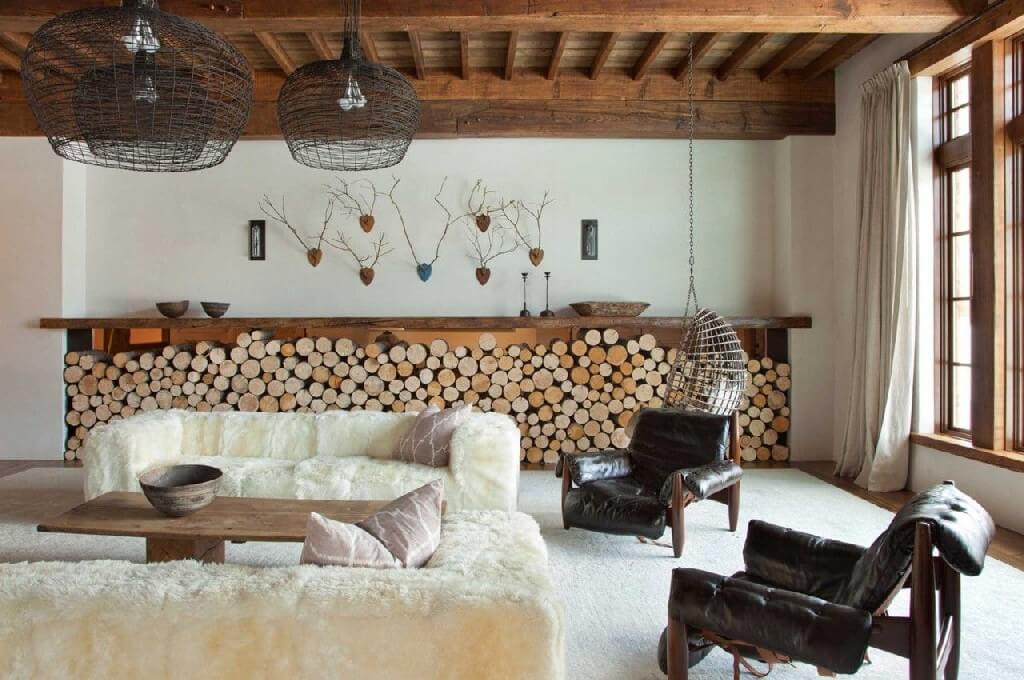 Rustic homes are usually decorated with antique or vintage finds, bunches of wildflowers or greenery, and raw or reclaimed timber and stone, plus natural fabrics like cotton, canvas, and linen. Homes tend towards natural or earthy tones, and there is usually a sense of tactile warmth to a space.
Scandinavian Style
In the most popular interior design styles, the Scandinavian is inspired by homes from Nordic countries. While often characterized as minimalist, uncluttered, and all-white, many homes, particularly the Danish ones, incorporate bold, playful colors and patterns.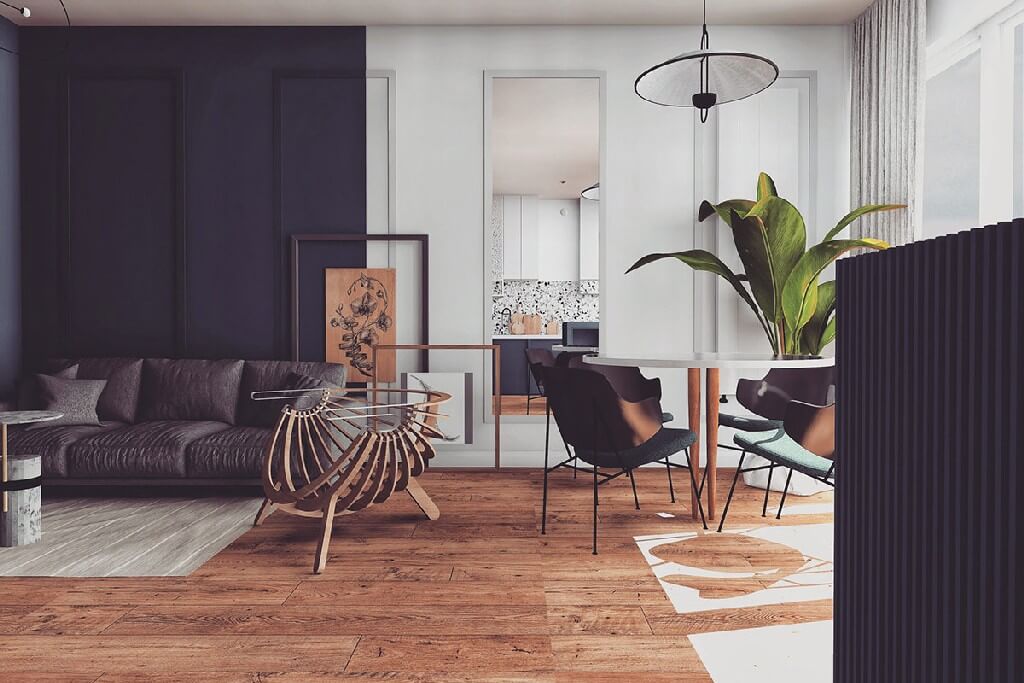 Furniture is sleek, sculptural, and functional, with a wide use of lighter-colored timber, as well as natural textures like rattan, wool, and fur. Admired for their simplicity and functionality, you will not find excess decoration or clutter. Instead, you will find beautiful, clean lines and ample greenery.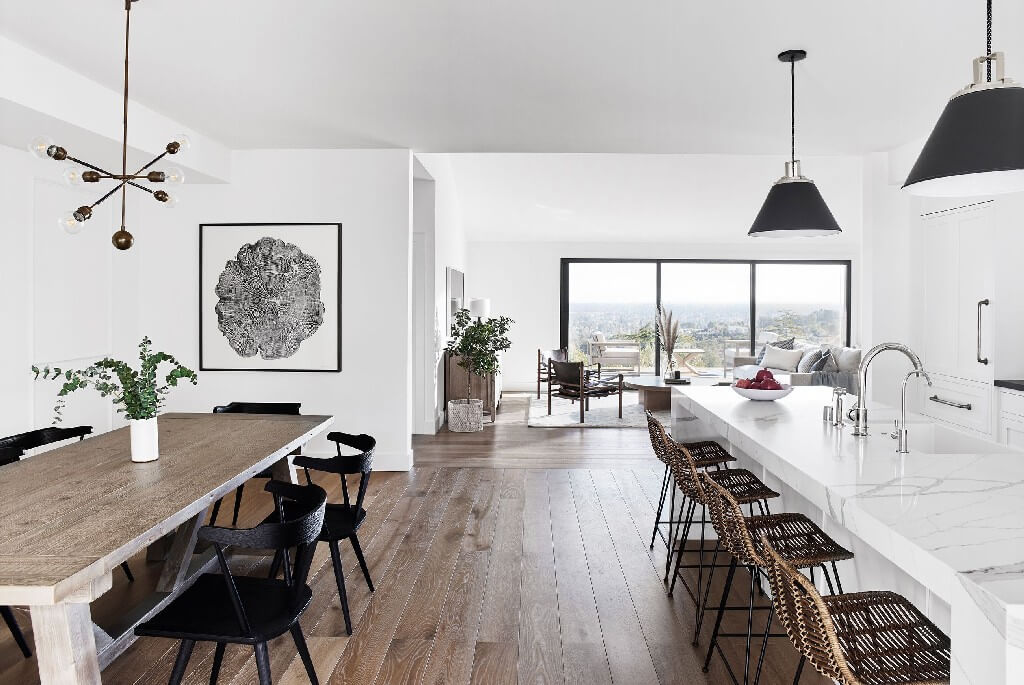 Traditional Style
Lastly, our journey through the most popular interior design styles arrived at the Traditional style. To understand better, you can think of this as one of the classic interior design styles. Traditional homes choose dark timber, ornate furniture designs, and richly patterned fabrics that generally avoid current interior trends.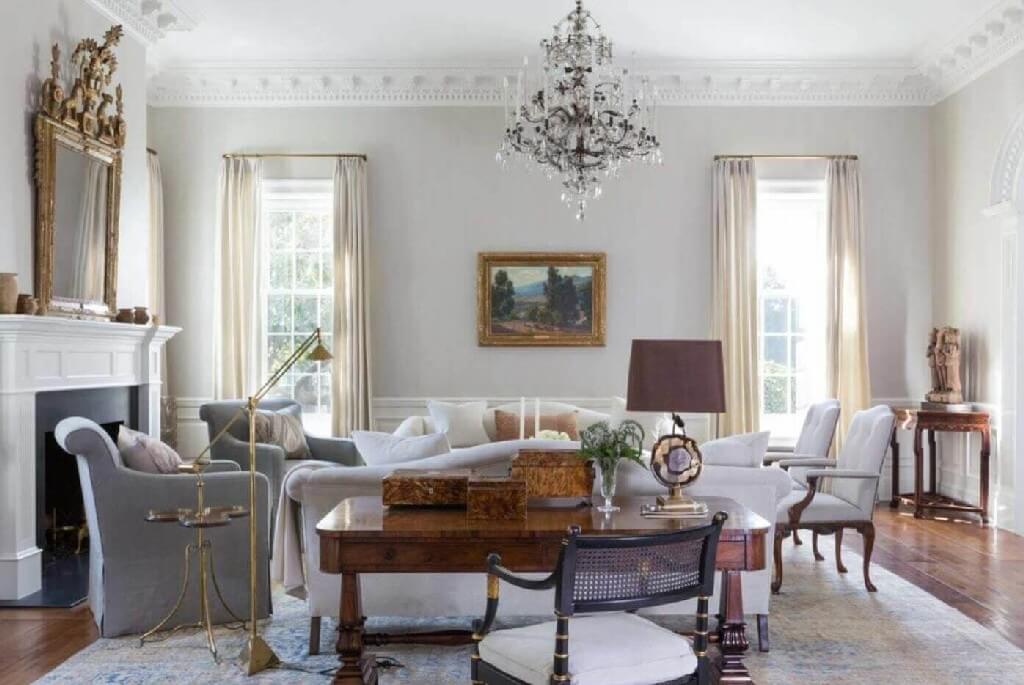 Art is more often than not the pre-20th century. Rugs are usually oriental, and you will easily find storied, old-world treasures, vintage books and maps, and crystal decanters dotted throughout.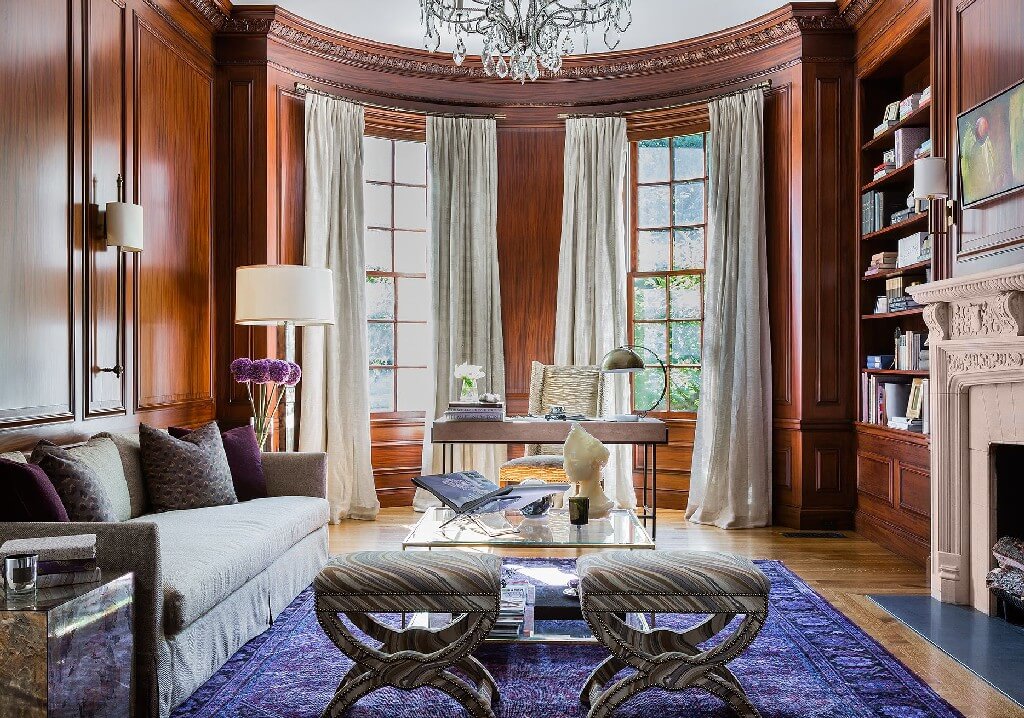 There are many interior design styles, and one is perfect for your project. We hope you have enjoyed our journey through the most popular interior design styles; you can continue this inspiring path by discovering five Art Deco design projects.