If you could have your dream house in the dreamy and exclusive Beverly Hills, what would it be like? Mila Kunis and Ashton Kutcher's modern farmhouse in LA is the couple's dream house. On the hilltop of Los Angeles, the couple made their dream come true. In order to materialize their imagination, Kunis and Kutcher designed their modern farmhouse side by side with Howard Backen of Backen & Gillam Architects. Vicky Charles of Charles & Co. was in charge of the interior design.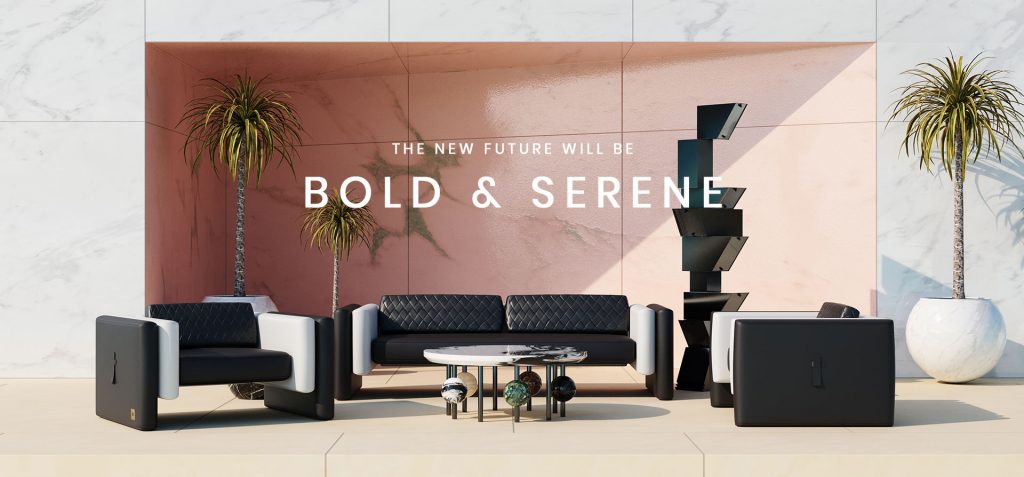 Kunis and Kutcher's Modern Farmhouse
It took five years for Mila Kunis and Ashton Kutcher's modern farmhouse to be prepared to be their family home. Even though the luxury modern farmhouse was built from scratch, it has an authentic rustic aesthetic. It looks like Kunis and Kutcher arrived at the property and set the furnishings. But that was not the process behind their family home.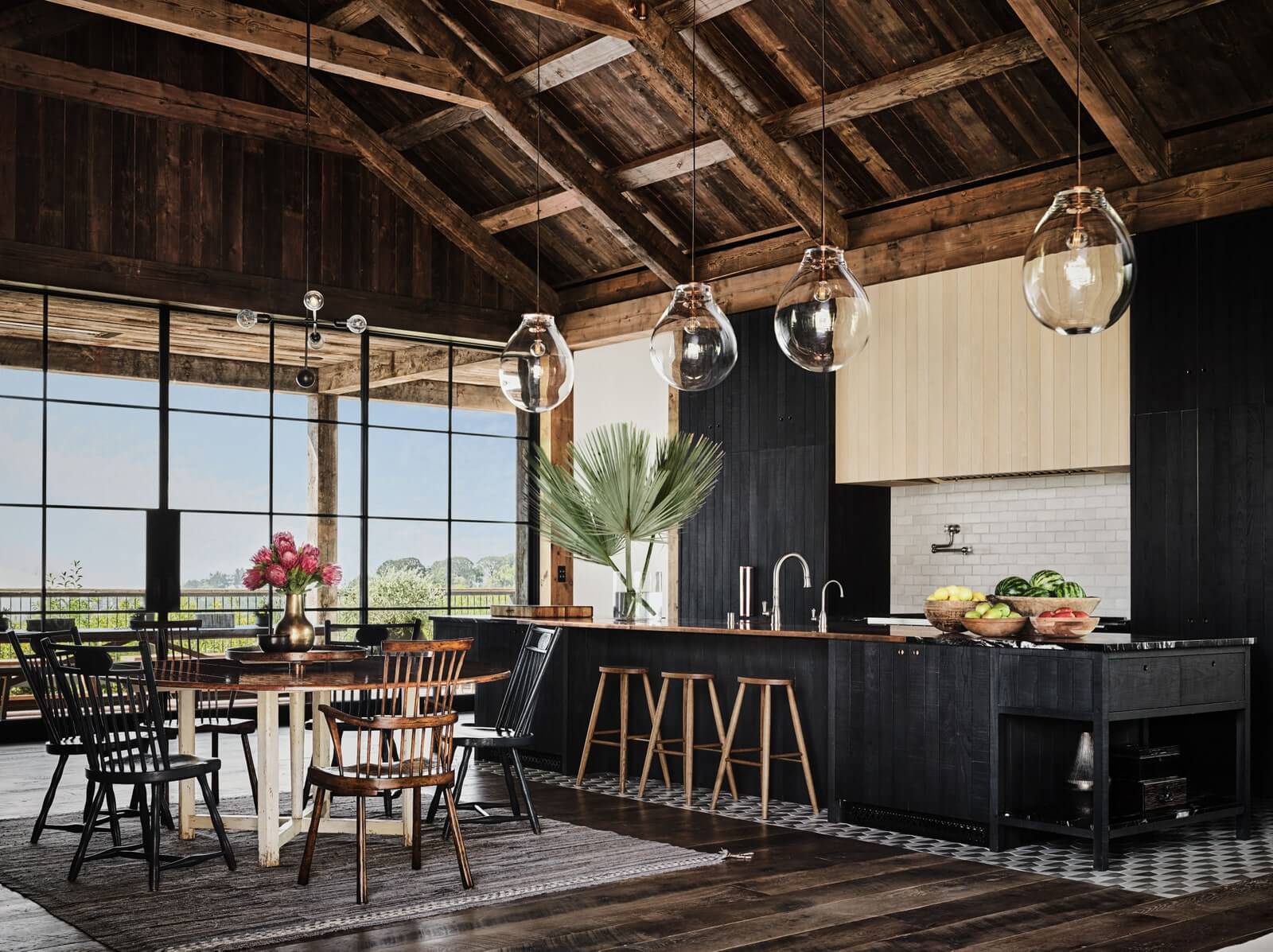 Mila Kunis and Ashton Kutcher's modern farmhouse started from Pinterest moodboards. Nothing unusual, since Pinterest is a great source of inspiration for artists, such as architects and interior designers. When the pair decided to match their moodboards, both had a lot of pins of Howard Backen's farmhouses. Therefore, the couple knew that Backen was the only possible architect capable of delivering their dream home.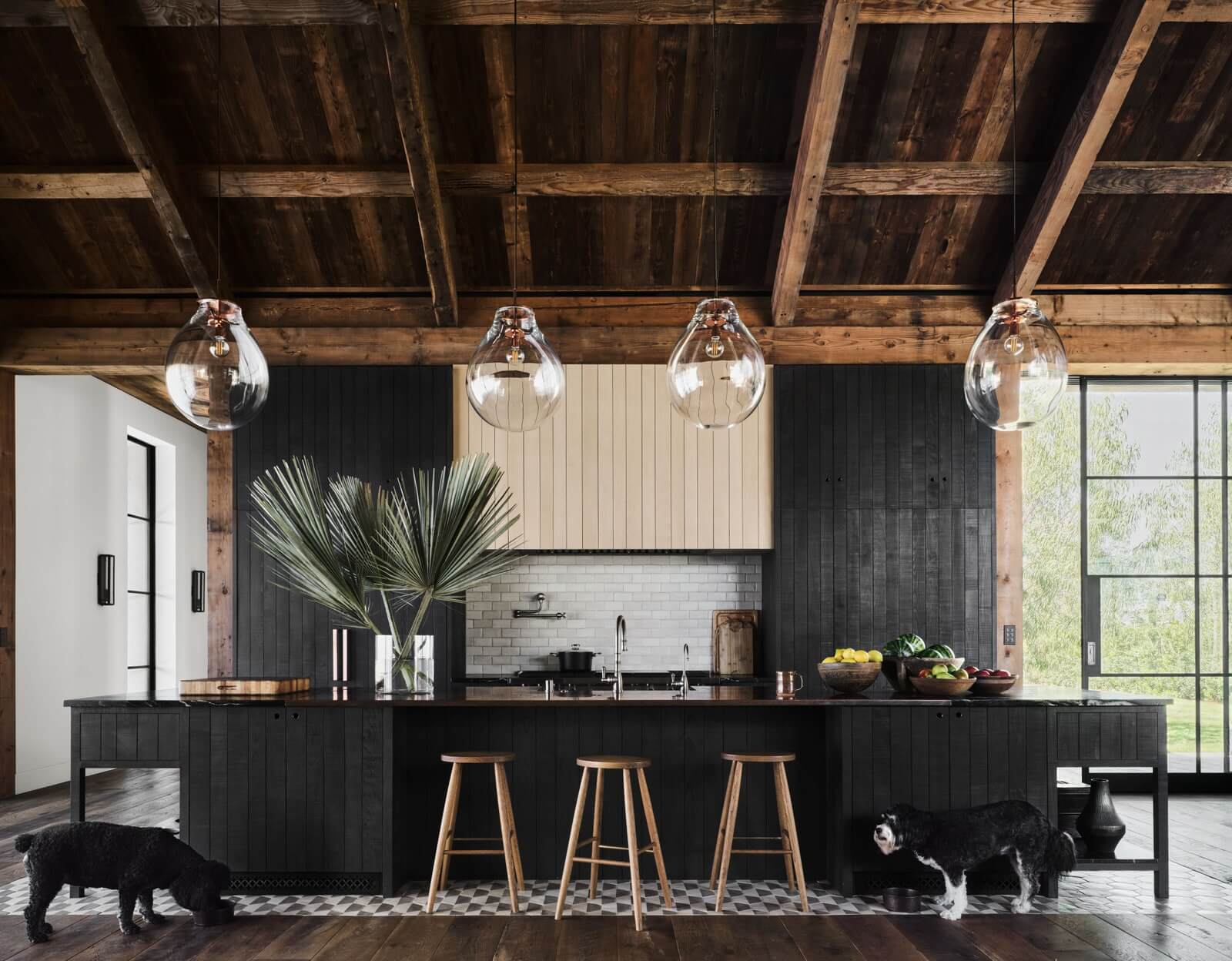 Nevertheless, across the five years project, Kunis and Kutcher were actively seeking for being part of the design development and construction process. To the Hollywood couple, that was the only possible way to get precisely what they wanted to. Mila Kunis and Ashton Kutcher's modern farmhouse is exactly what the couple wanted it to be, not only because the property is incredibly stunning but also because everything was thought to detail.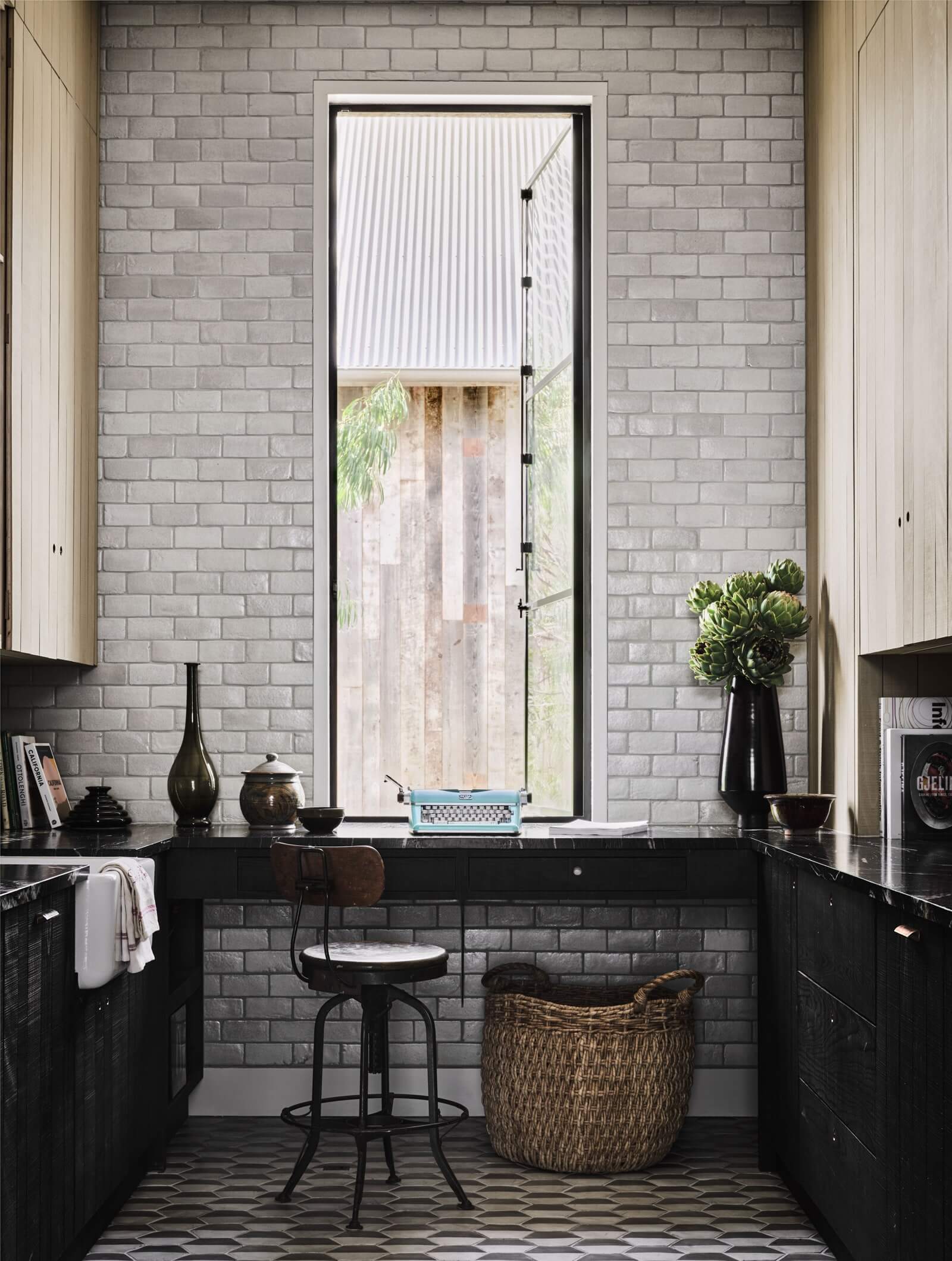 Mila Kunis and Ashton Kutcher's family home is a six-acre rustic property that now accommodates a main house connected to an entertainment barn, as well as a freestanding barbecue pavilion, all arrayed along a central axis. Inside and outside happily coexist in their property since one of their main concerns was to have a sustainable house. As a result, Kunis and Kutcher's modern farmhouse is made from wood, glass, and concrete.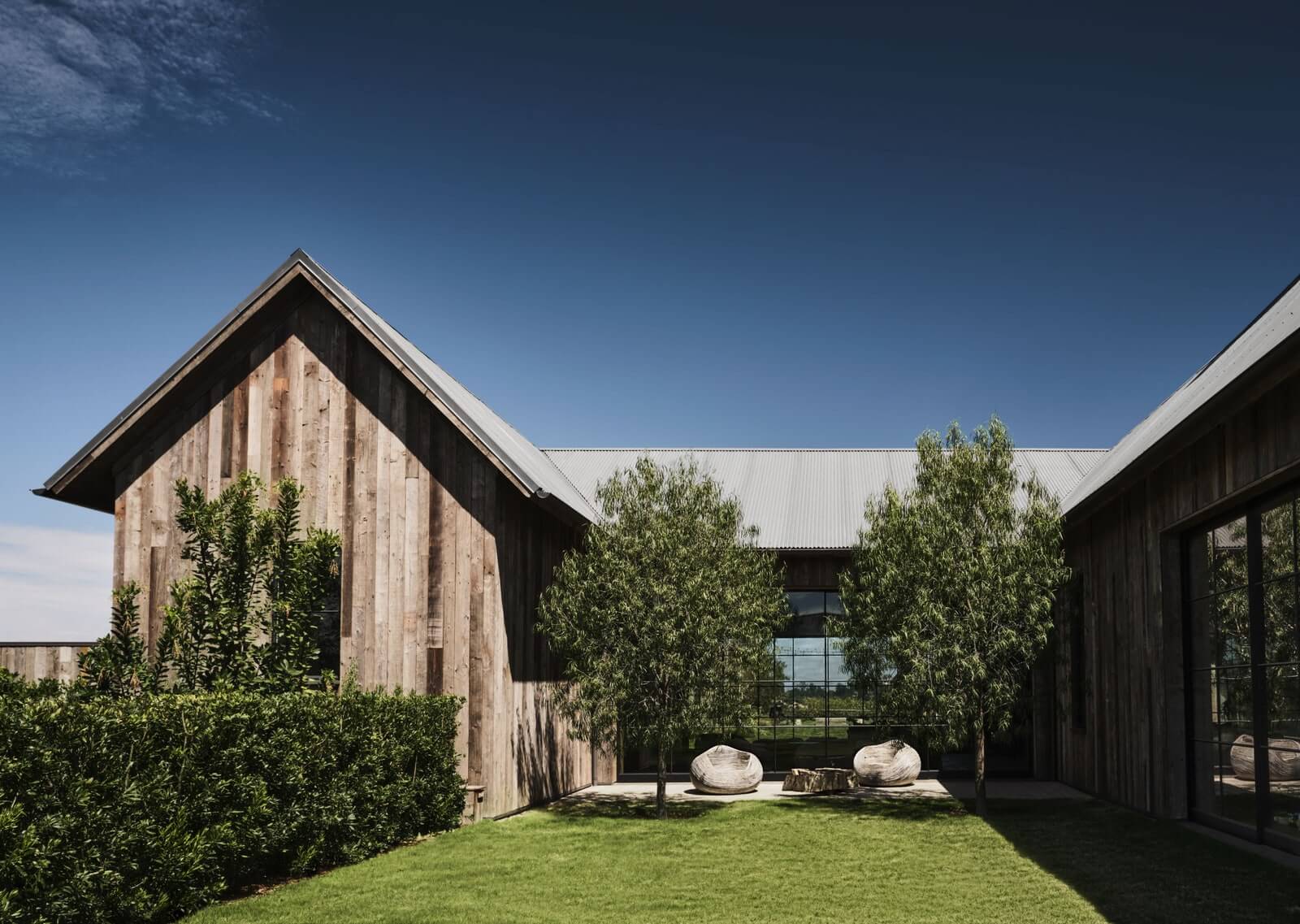 The palette of raw materials provides enough industrial charm. Additionally, there is an outdoor space for the couple to plant and harvest some of their food. In this manner, Kunis and Kutcher's outdoor space not only is for entertainment but also to reduce their impact on climate change. The luxury barn that is home to the Hollywood couple produces enough solar power to sustain the entire property as well. One of Kunis and Kutcher's goals is to overpass current legislation and to be able to distribute their own energy locally.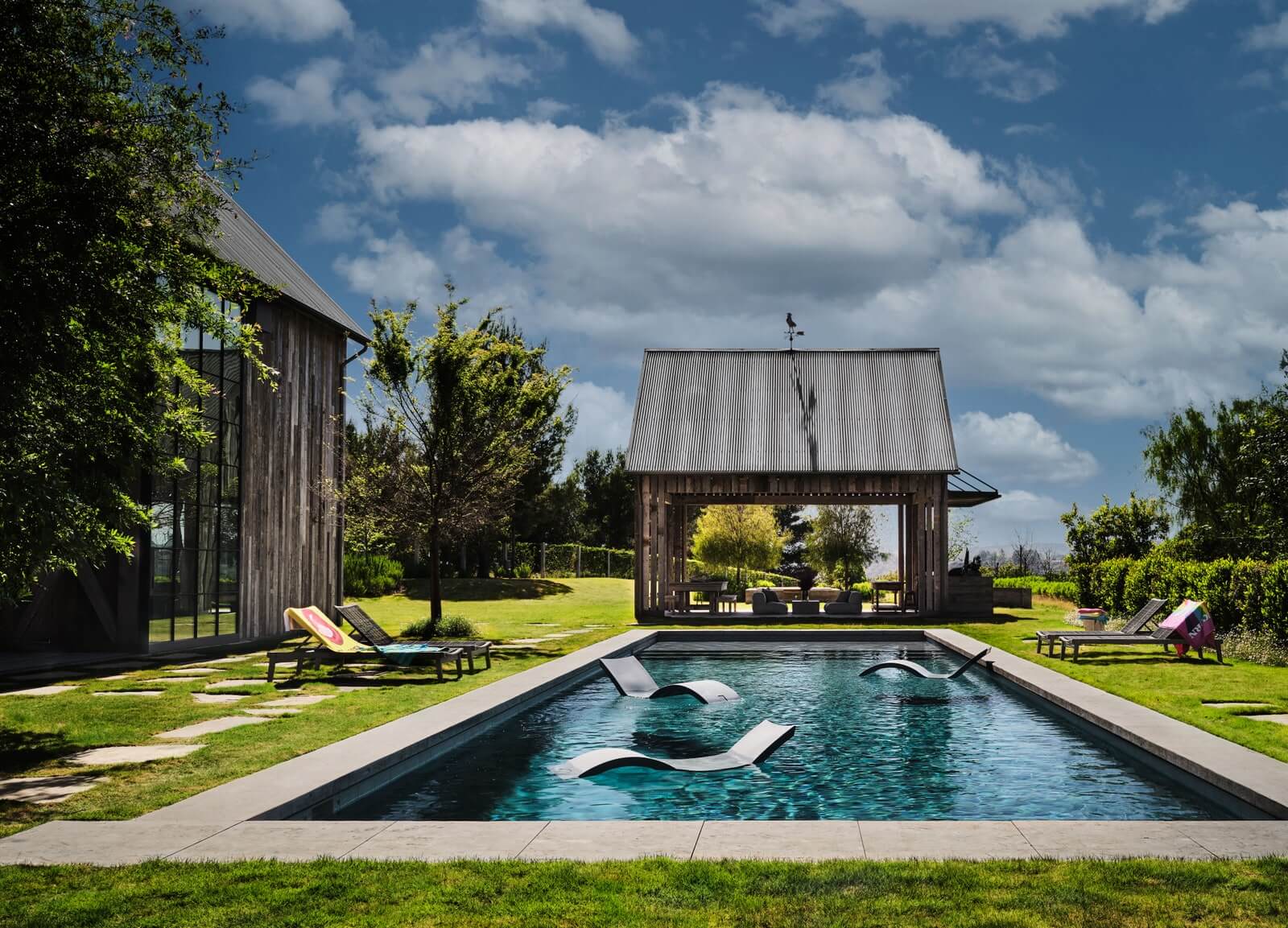 KUNIS AND KUTCHER MODERN FARMHOUSE'S INTERIOR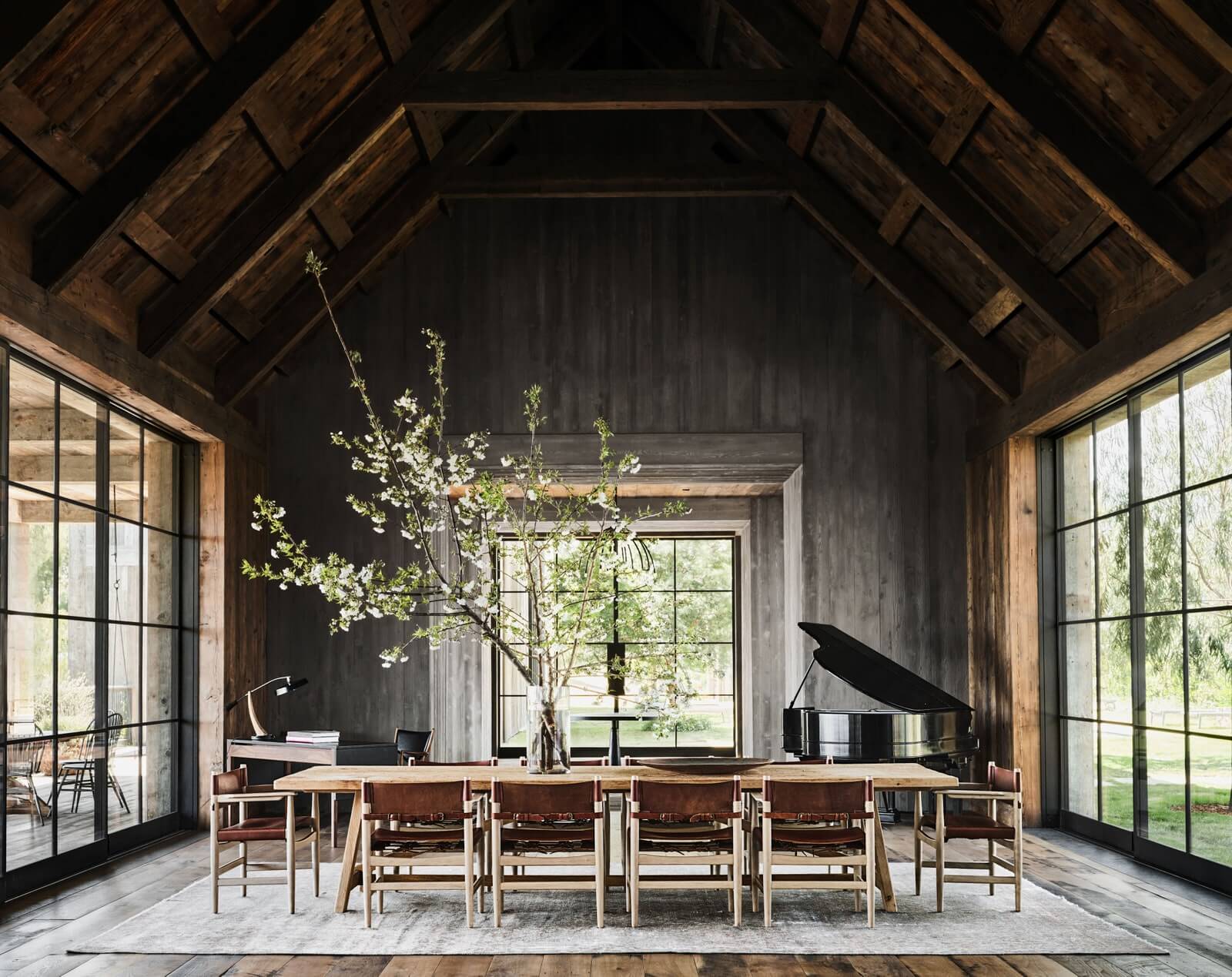 Mila Kunis and Ashton Kutcher knew they wanted Howard Backen to design their house as much as they wanted Vicky Charles to decorate it. To the old barn look alike house, Vicky Charles adds a contemporary charm. The interior designer incorporates iconic design pieces from Kunis and Kutcher's previous homes, such as the dramatic chandelier that now adorns the entertainment barn, which is also the guesthouse. Beforehand, Kunis and Kutcher knew that Vicky Charles was the best choice to materialize their imagination.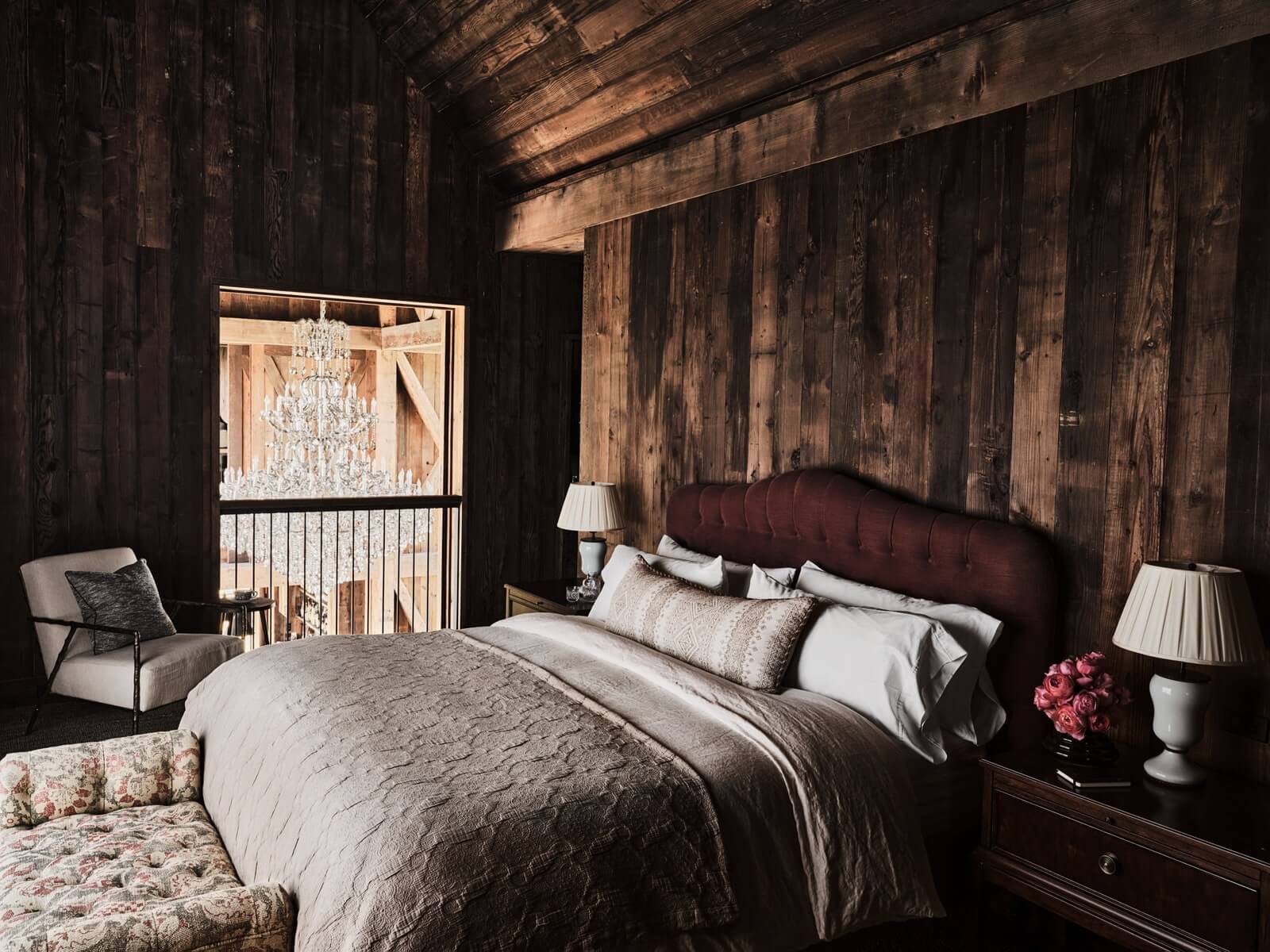 It is no surprise that earthy tones dominate the interior of Mila Kunis and Ashton Kutcher's modern farmhouse. Furthermore, Vicky Charles makes taupe hues steal every room.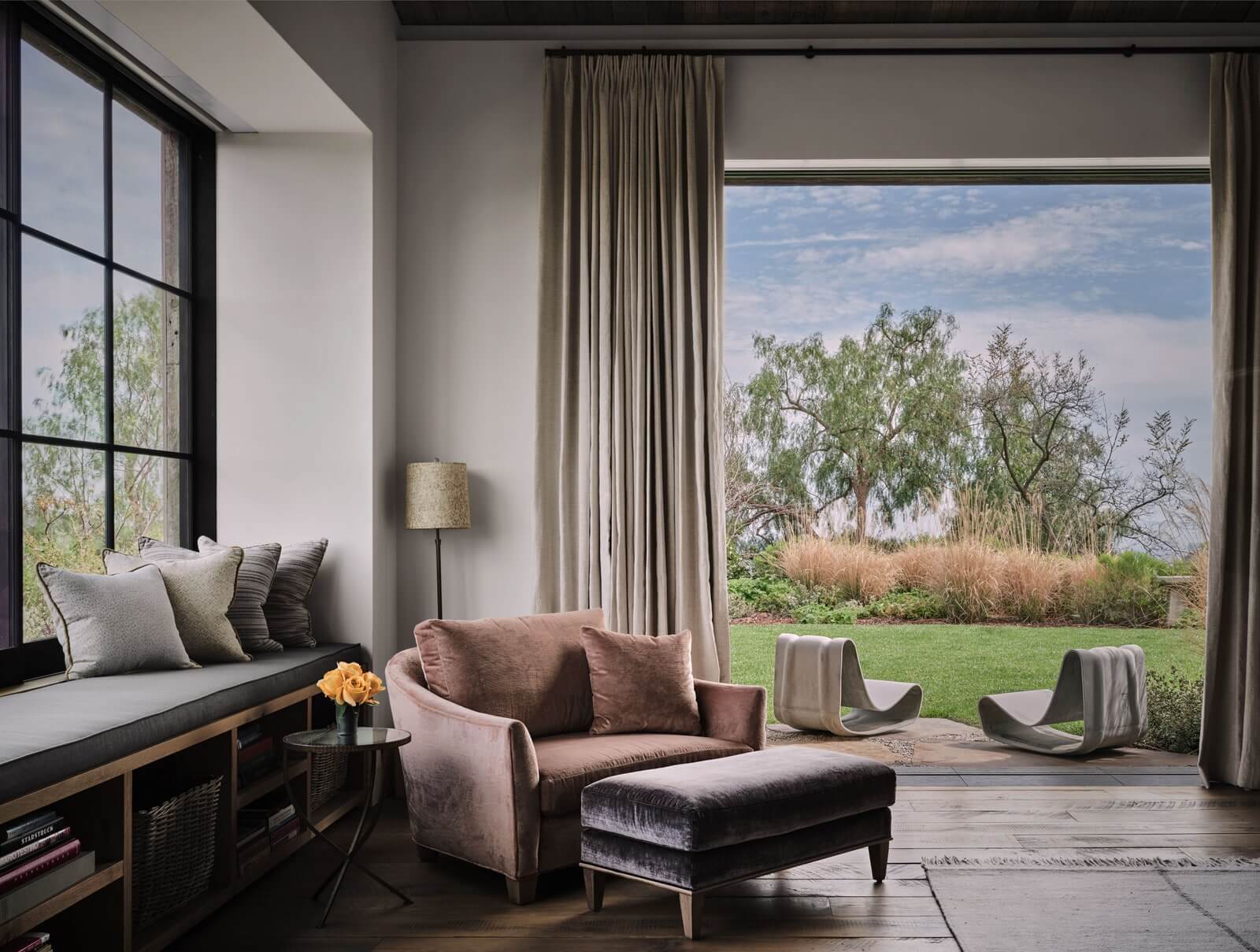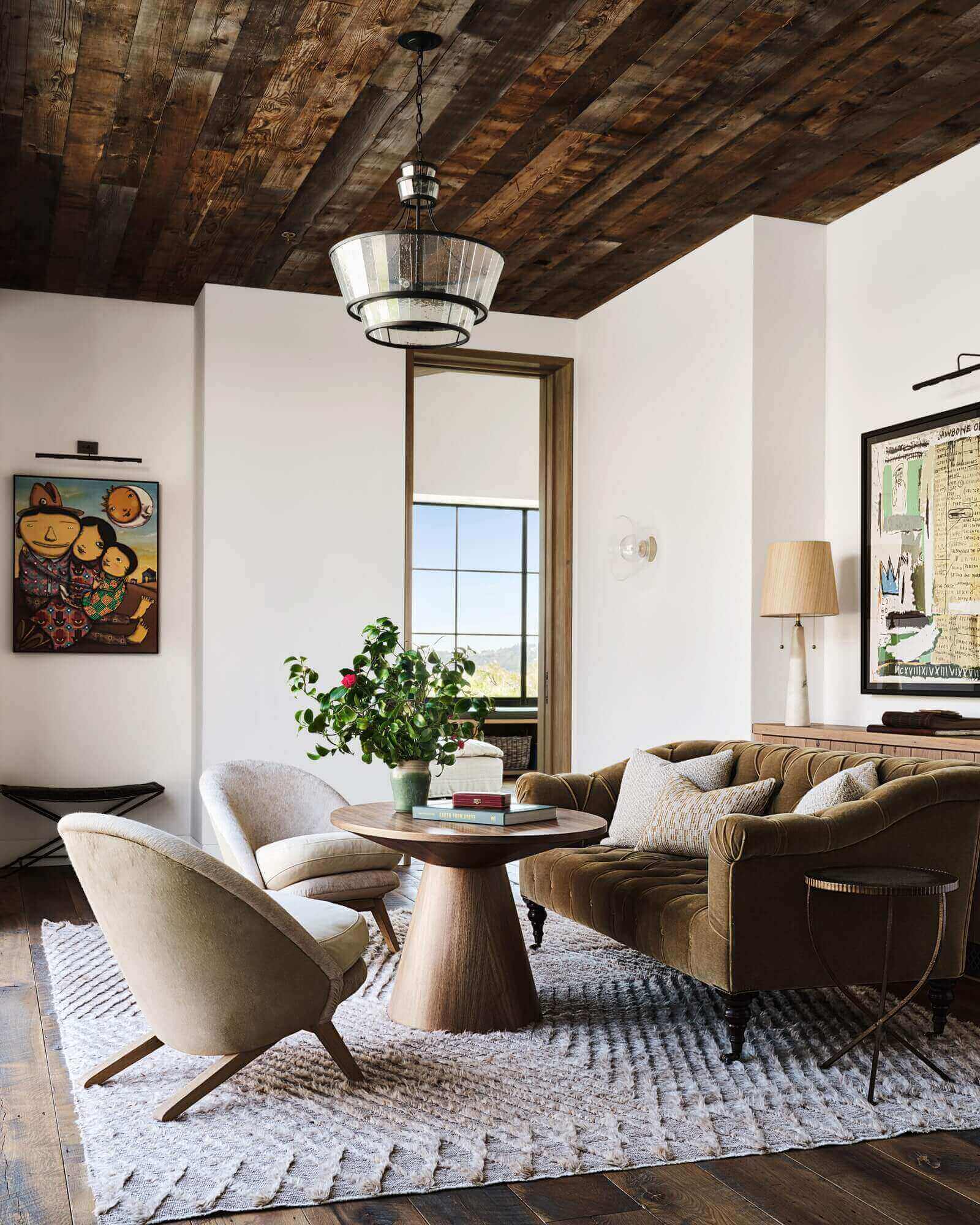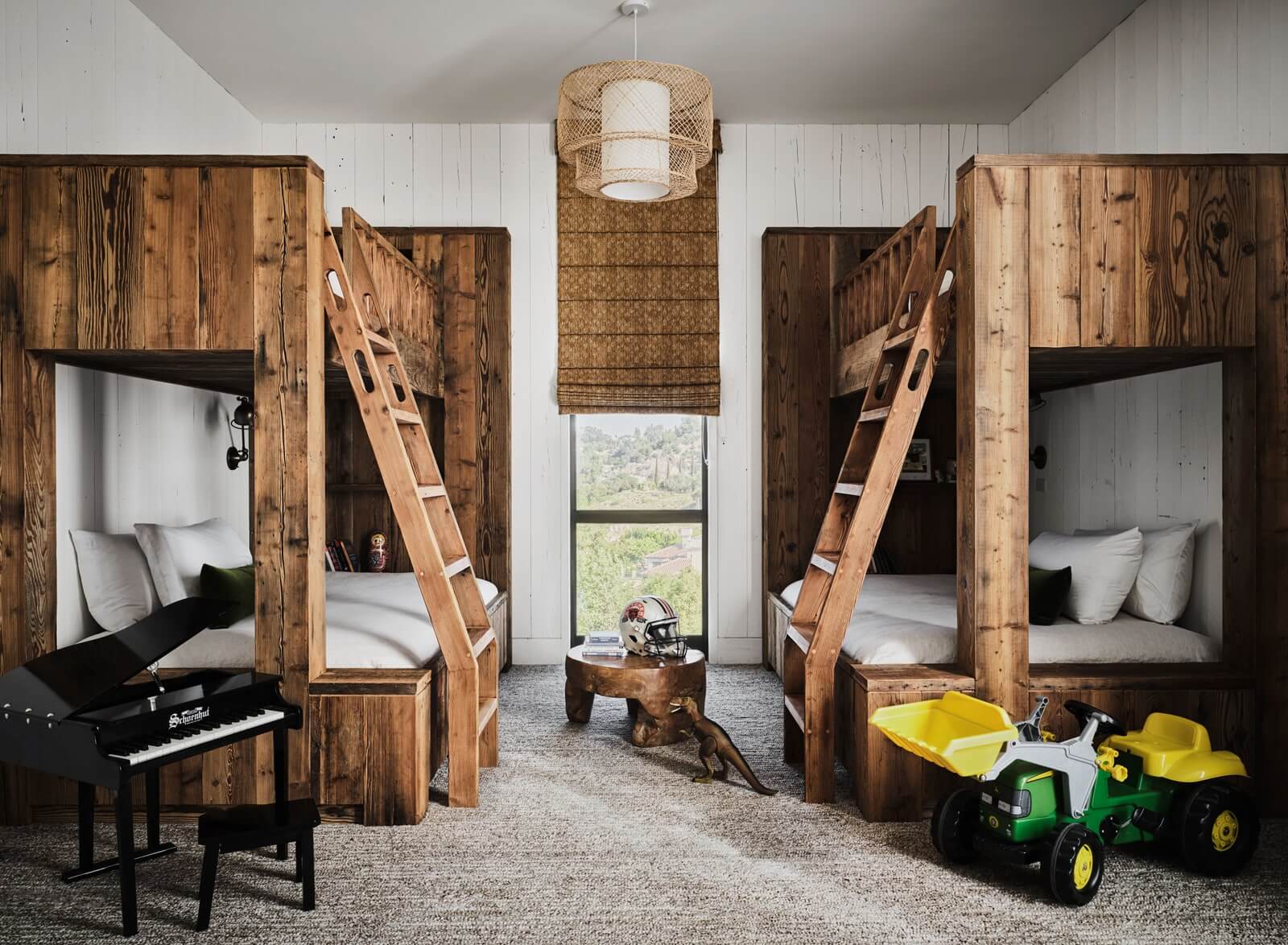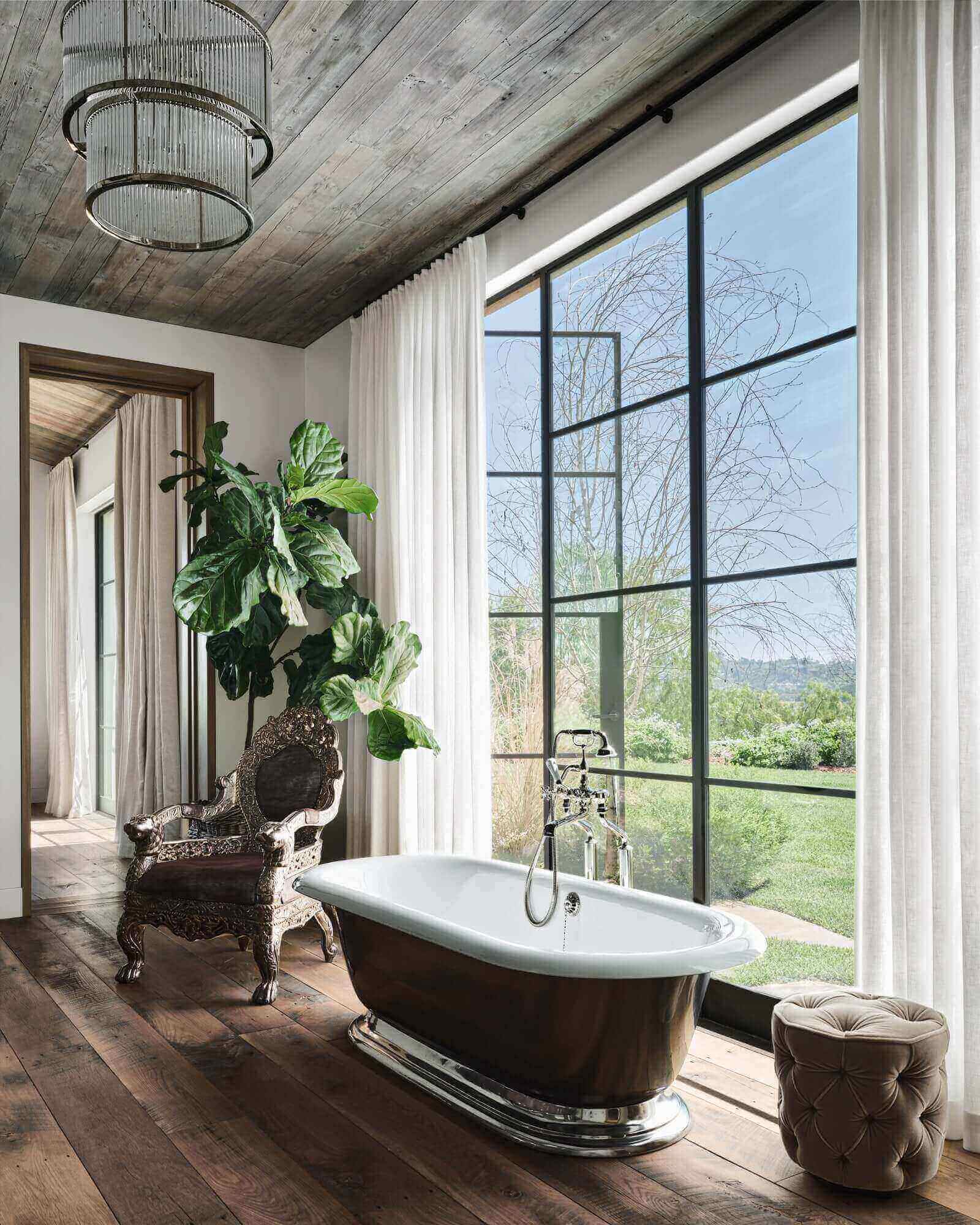 Kunis and Kutcher's ultimate goal was to make the rustic property feel like home. A family home to the couple and their children. The actors could not have cast a better team to work with and pull off their dream house in Beverly Hills.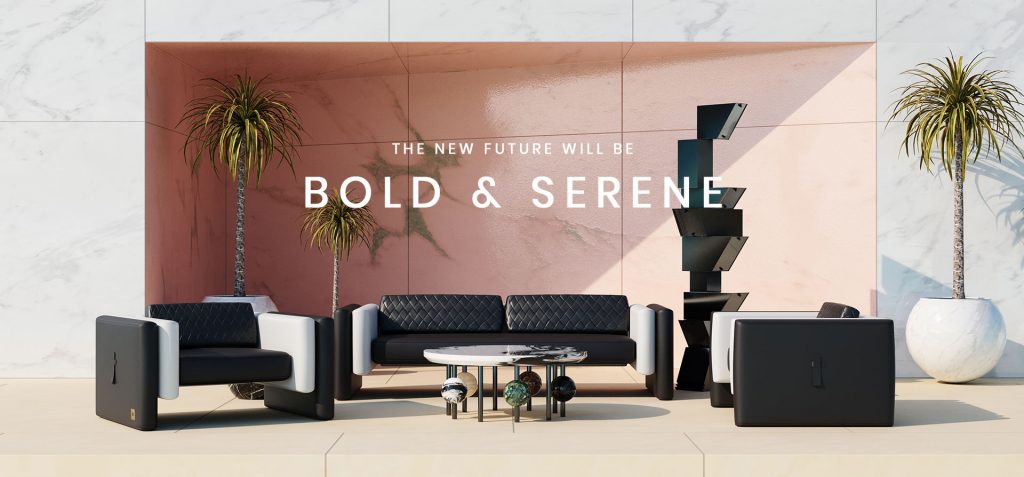 Allow yourself to be inspired by Mila Kunis and Ashton Kutcher's modern farmhouse and start to create your dream house with our Top Residential Projects moldboard on Pinterest.
Source: AD
Photography of Douglas Friedman