Step Inside This Lively & Stunning Retreat in Alentejo – Comporta – by the Partners Jean-Philippe Demeyer, Frank Ver Elst, and Jean-Paul Dewever.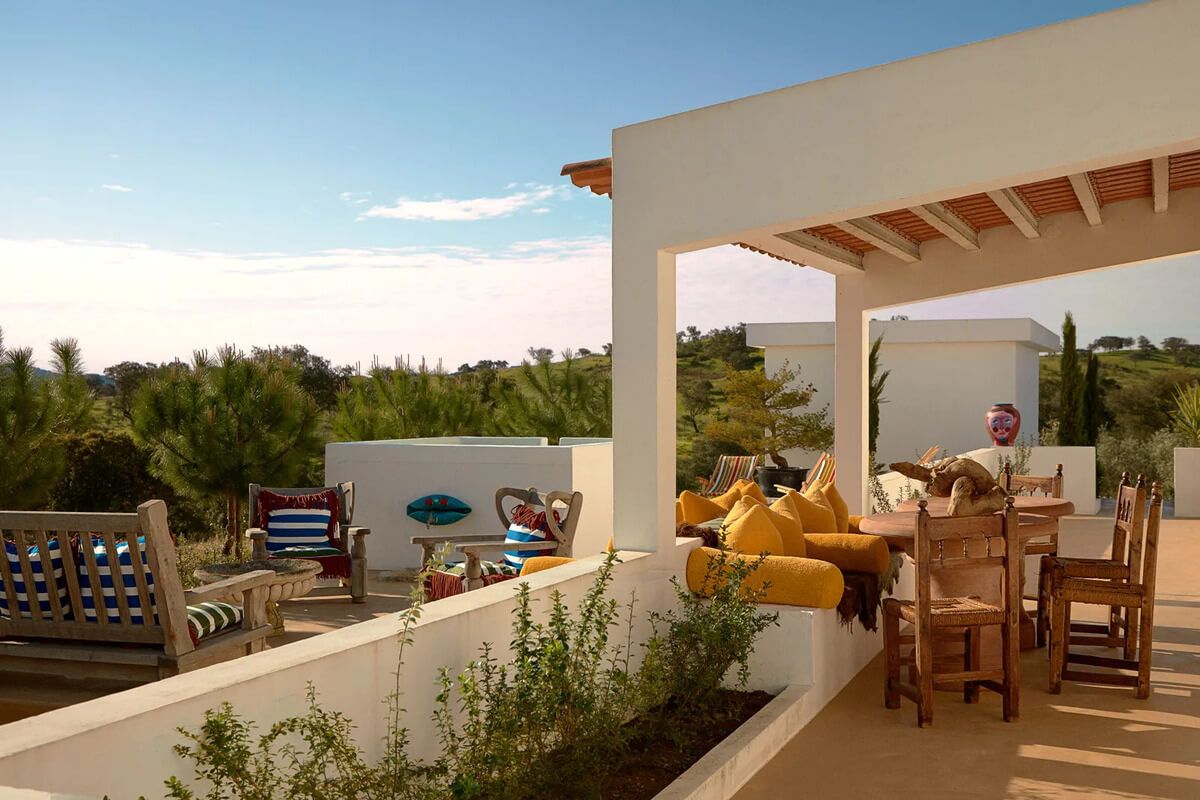 This fabulous property is located in the stunning zone of Comporta, located in the Portugal countryside.
Known for its warm weather and nature in abundance, Comporta is an oasis of beauty in the arid landscape of Alentejo – a rural region with golden hues in Southern Portugal.
Surrounded by nature, this project overflows uniqueness due to it's traditional but modern design. With beachy vibes, this retreat in Alentejo is perfect for a weekend getaway. It's loaded with exclusive decoration hand crafted by locals.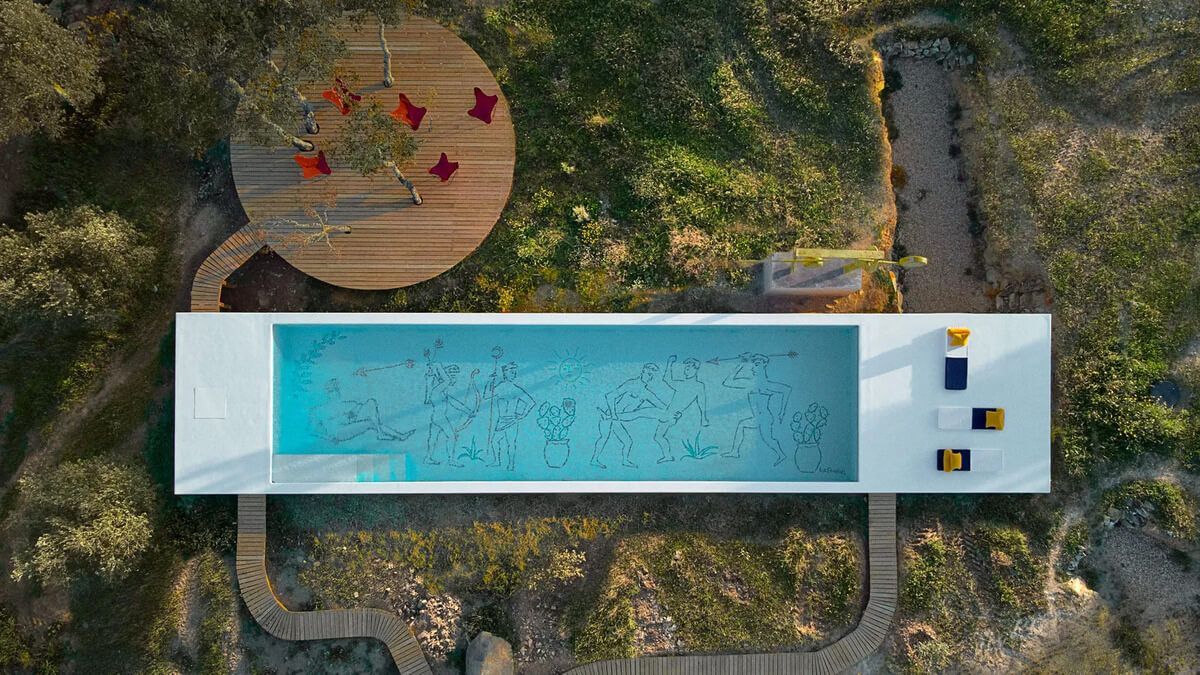 Jean-Philippe Demeyer, Frank Ver Elst, and Jean-Paul Dewever – close in life and partners in work – projected this cottage perfectly.
The Belgian designer Demeyer describes his work as gutsy and cheerful, and this enchanting retreat in Alentejo was no exception. This combination created the perfect interior design project, where you can even describe it with more words, such as exuberant and anarchic.
Demeyer claims not to have a style, which you can't tell when looking at someone whose creations are so distinctive.
A trendy fashion restaurant in Belgium illustrates the designer's boldness with its interior erupting with color, huge stripes, and striking patterns. Demeyer esteems all the designer's work, but he only can work by being himself. He's instinctive, and firstly, he thinks about locus genii (the spirit of a place) and then idealizes the architectural structure. With this, he can begin layering and start a storytelling.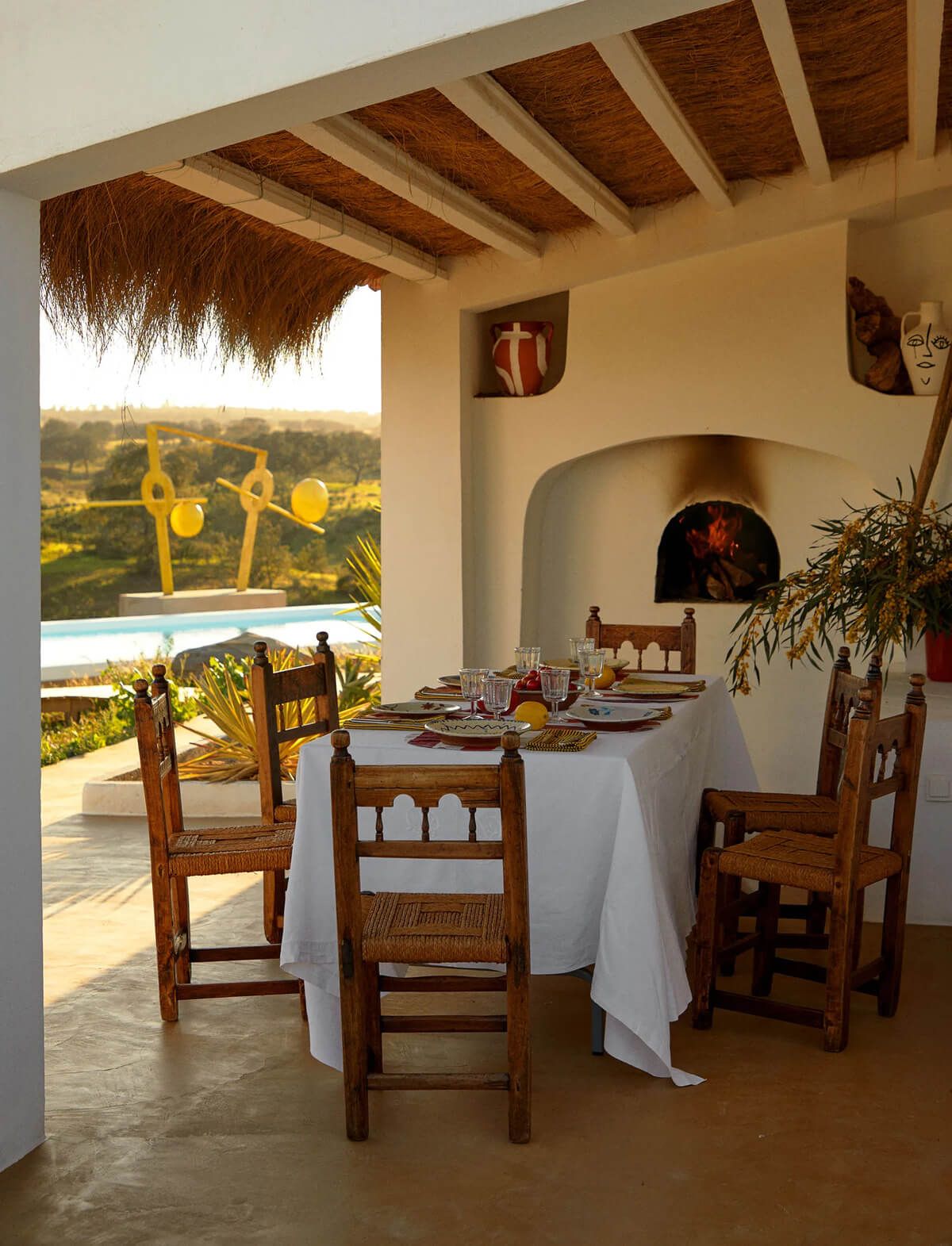 Such as the rest of the design professionals, Demeyer, even with his particular and distinctive style, flexes it according to his client's preferences in order to please them. When it comes to ornamenting his own homes, he's a hundred percent himself.
The designer lived until recently with his partners Frank Ver Elst and Jean-Paul Dewever in a space that was almost a showcase for his ideas. He was combining his life and work, having a moated medieval hunting lodge with stables and an orangery where he had offices, a textiles workshop, and their home.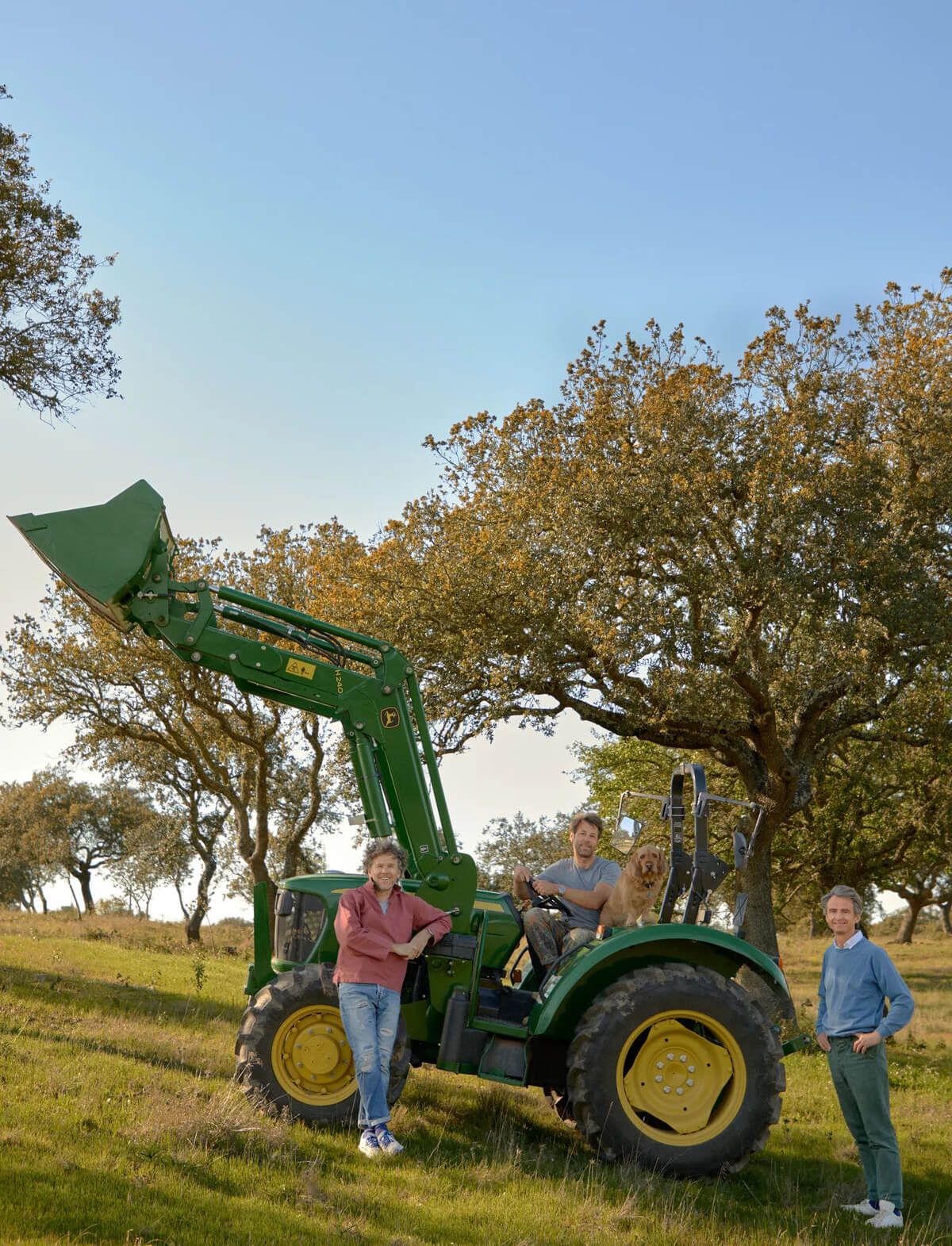 Freshly, the trio concluded the restoration and decoration of a property in Bruges, Belgium. Nevertheless, they expect to move once they find another house with adequate space to experiment. They claim that a home is a balance between a creative playground and an area to relax.
Nowadays, they are partners in the business and especially in life, thanks to the casual meeting 20 years ago on a random beach that connected them. From that moment, they never stopped being together.
They are successful at working together in business. Demeyer affirms that Frank has an excellent eye and controls him when he goes too far. Jean-Paul is fantastic at finance and organization.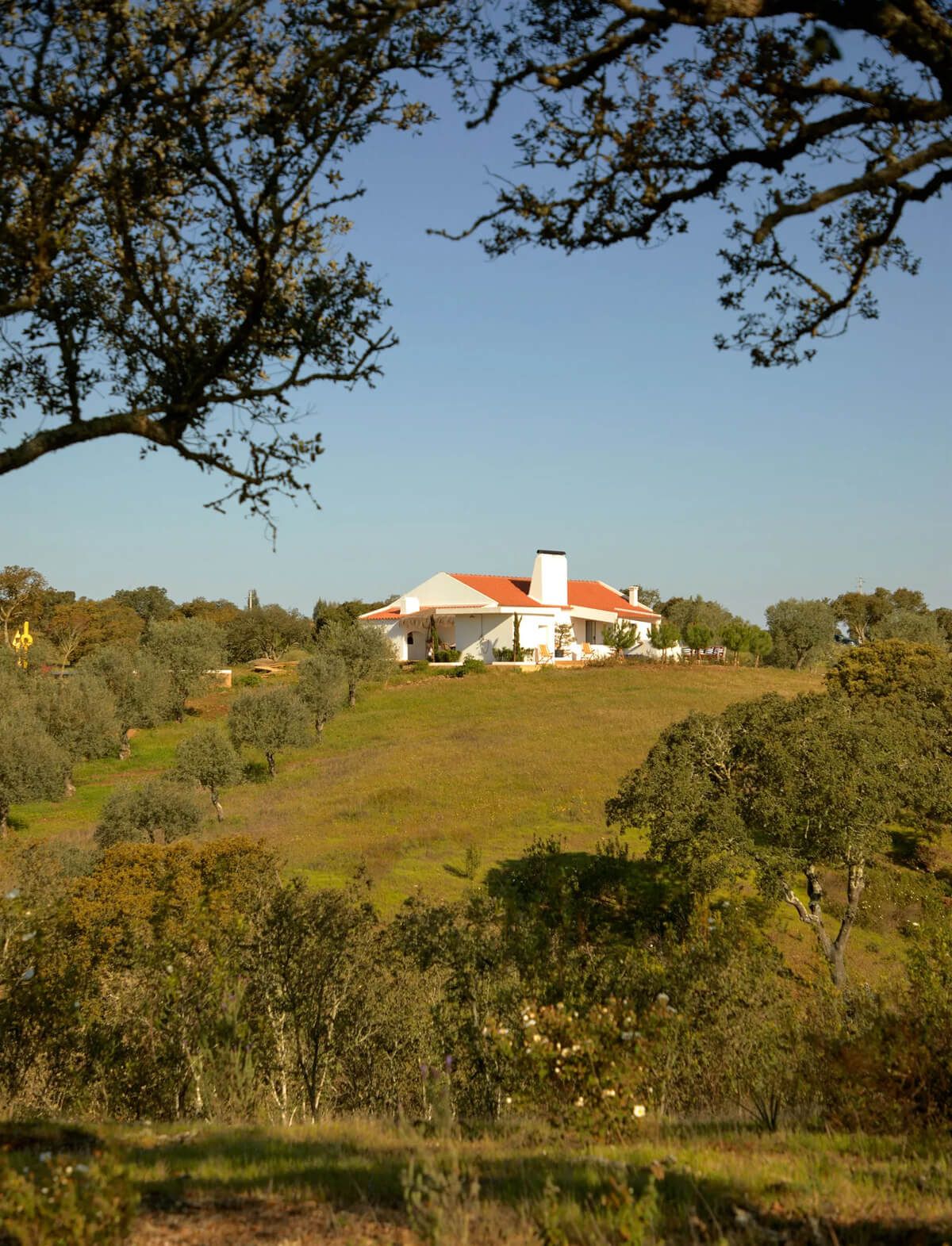 While their new home's renovation work was proceeding, they concluded their second one last year near Comporta – this beautiful retreat in Alentejo was another successful project.
The story behind this purchase demonstrates that this choice was entirely by chance. The designer trio went on a trip to Spain and randomly, when looking in a magazine, there was an article about Comporta: a hidden secret in Europe. They took a detour on their way back home to visit it and fell in love with the place. Thirty-five miles of beach, a clean ocean and the nature were enough for them to want a house in this stunning place.
As their first option, they bought a plot near the beautiful beaches, but due to the regulations of having a house there, especially to construct, made them change their mind.
After, they found this charming rural house half an hour to the interior, surrounded by 45 acres of trees.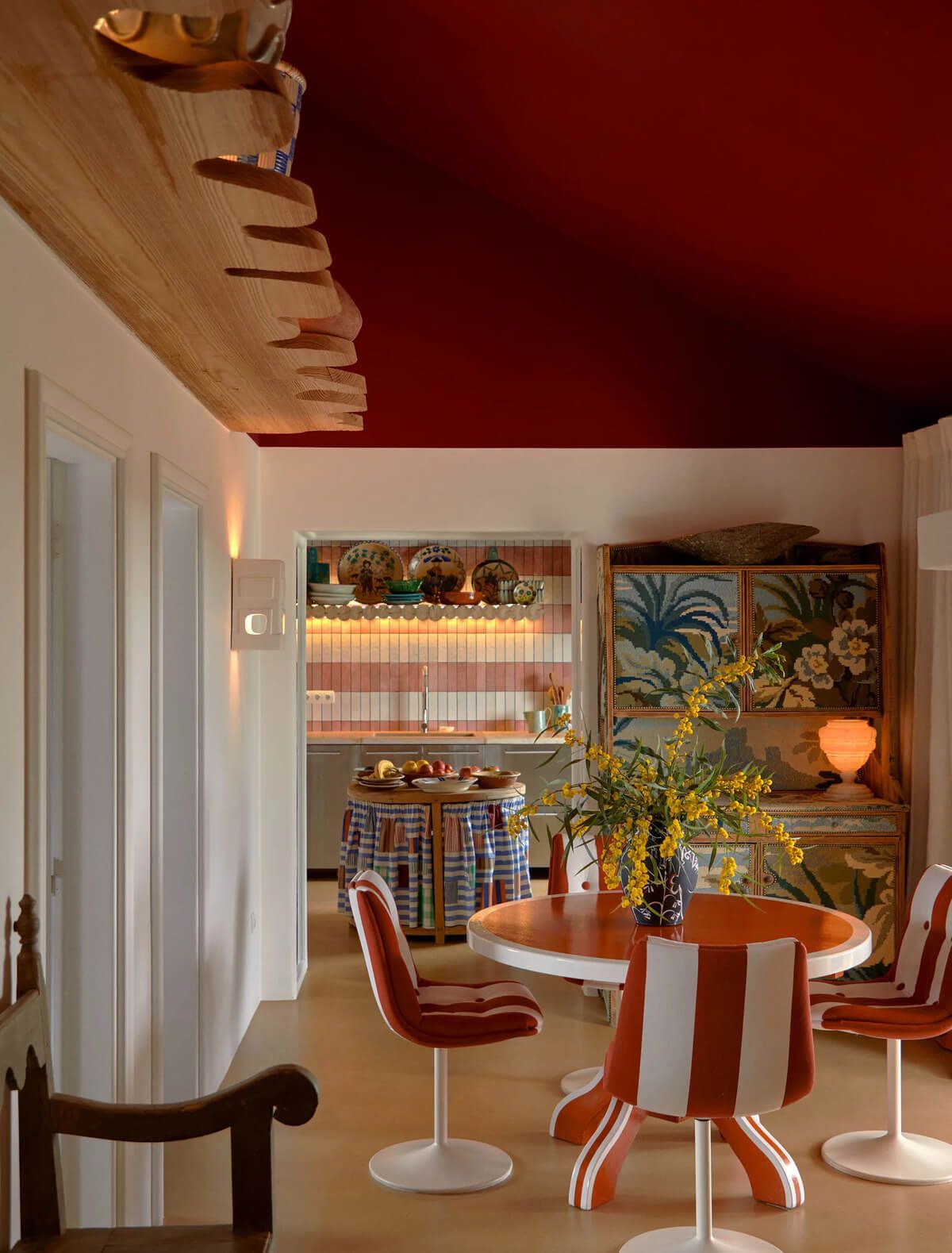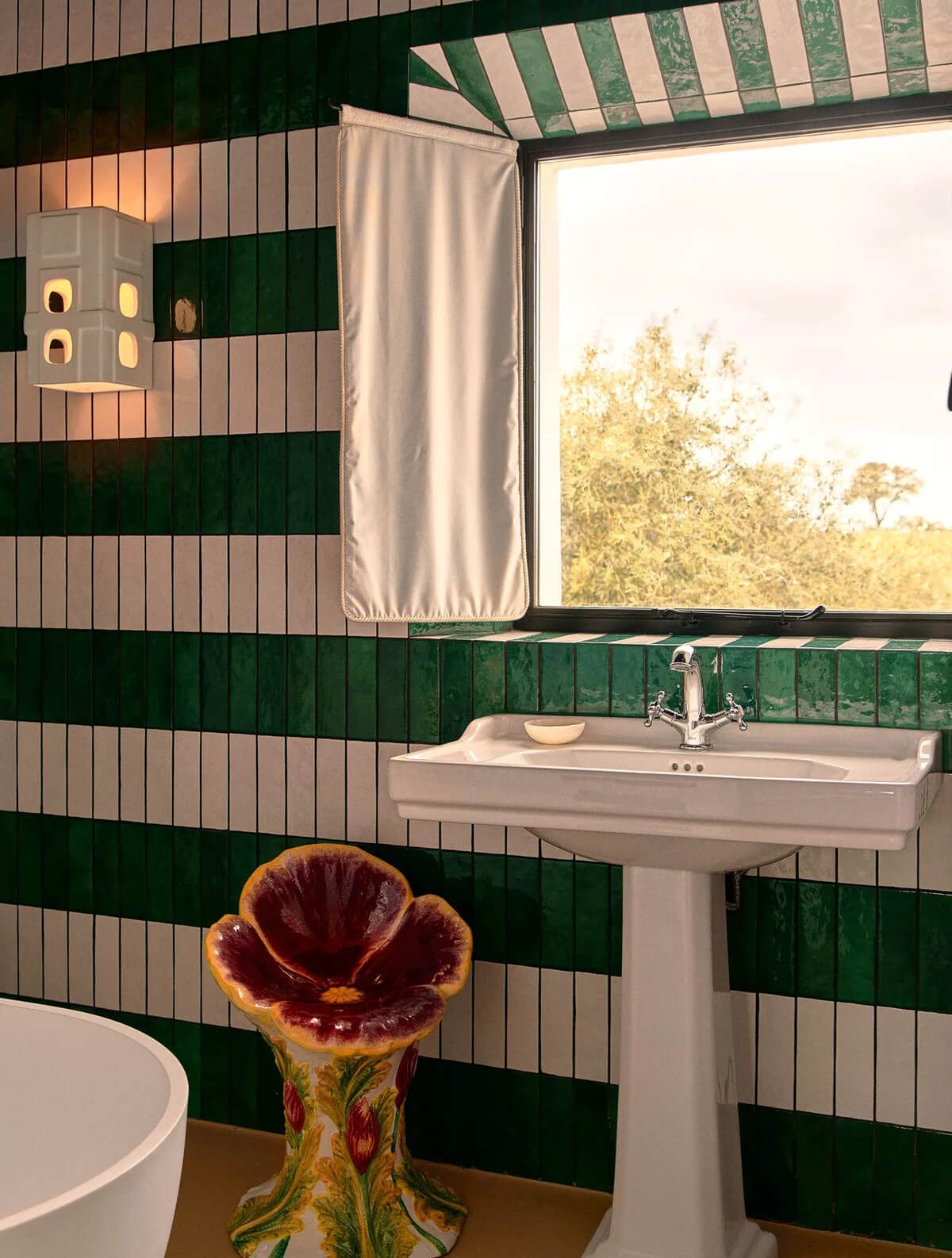 This whitewashed one-story house is perfectly surrounded by a dazzling vista – nature on its absolute.
This retreat in Alentejo was back in the day constructed with rammed earth and a roof of dusky orange pantiles. Renewed in the '50s its original charm was maintained. The windows were upgraded, replacing the old plastic ones with dark metal-framed windows as well as the poured-concrete flooring that flows between rooms and across the terraces.
This beachy escape serves Demeyer and his partners to spend time in the summer and the Easter and every other break they can get away to this artful retreat in Alentejo.
The bigger terrace has a beautiful fountain projected by Demeyer in the house's entryway, while the rectangular pool in the back that fuses with the panorama was hand-painted by the English artist and designer Luke Edward Hall.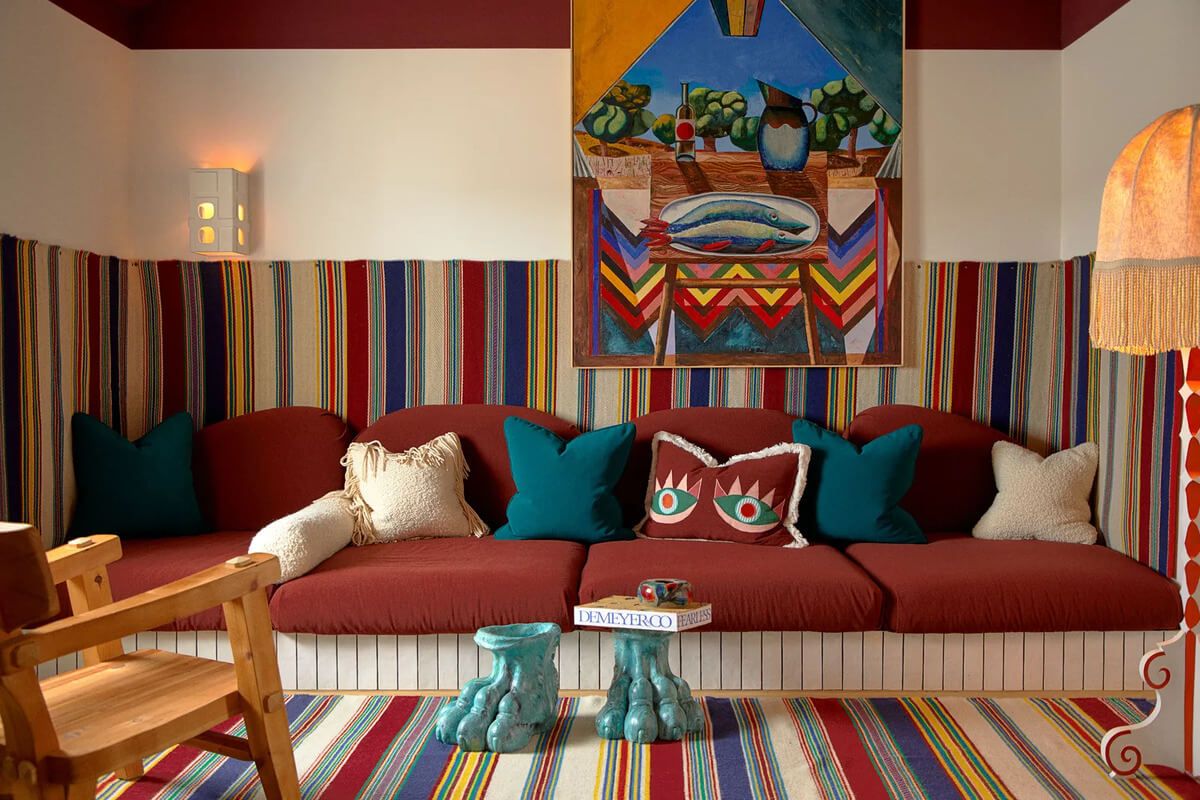 Protected from the regional climate by the thick earth walls, the small rooms in this retreat in Alentejo are blazing under the diagonal lids of the deep burgundy ceiling.
They designed pieces of heavy woolen blanket for the living room, woven in Alentejo for decades to wrap shepherds to protect them against the night cold. It was set stripes of various colors to cover the floor and walls behind the living room sofa.
This retreat in Alentejo is featured by unique vibrant decoration, such as these turquoise pottery paws that work as coffee tables combined with a cushion with unblinking appliqué eyes.
Take a look at the high-end unique decoration by ACH Collection:
Demeyer wanted the house to have strong connections with its location, having the typical Alentejo houses colors- blue, yellow, and burgundy with white.
The three bedrooms, filled with a double bed and bespoke wardrobes, have doors paneled with reed grass used typically in this region to make bags. To make all the 12 panels, the designers found an old lady who agreed to do it.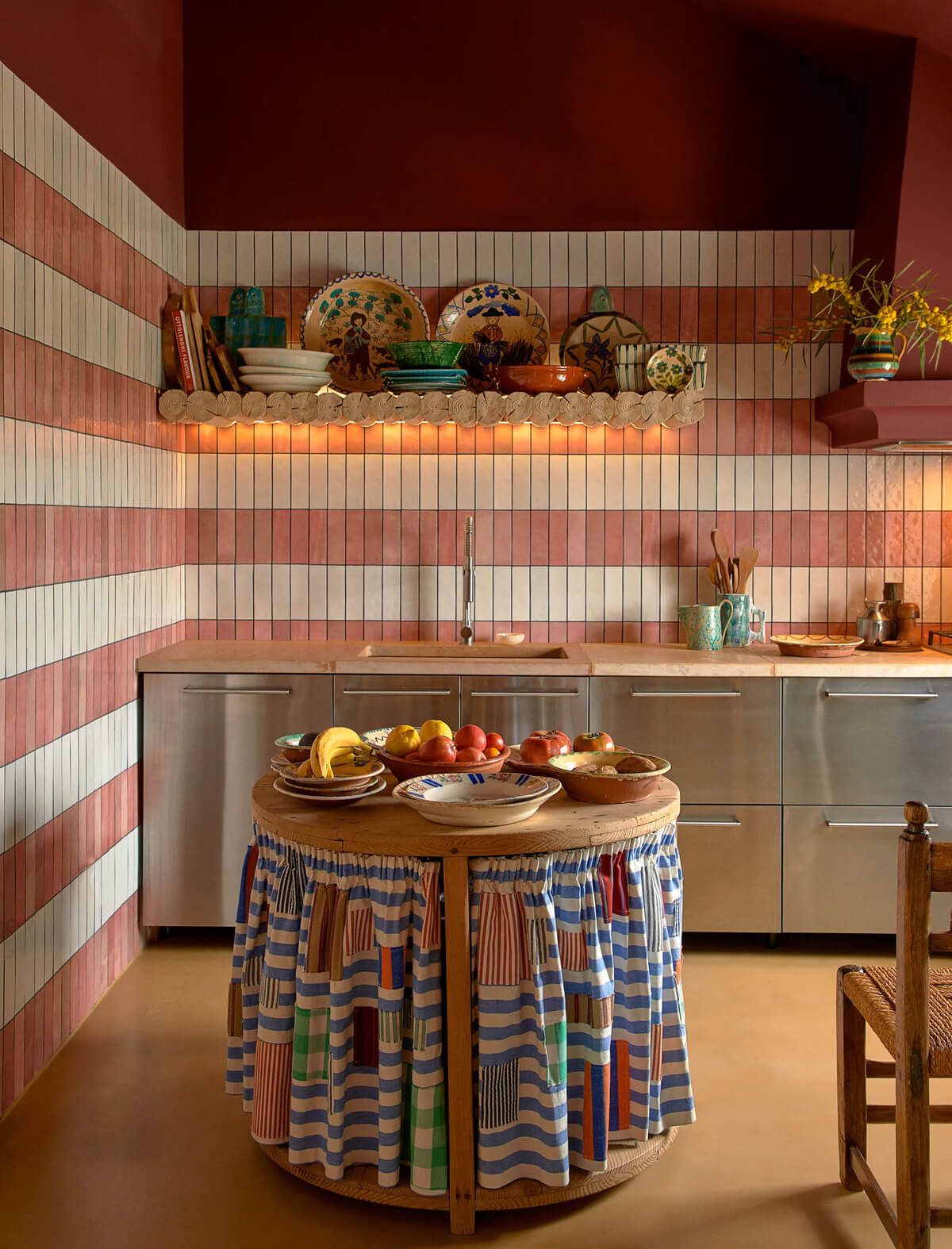 The tiles – produced in Spain – are arranged in horizontal bands in the kitchen. All the hand-painted pottery plates and bowls are from traditional Portuguese crafters.
The weathered circular table is covered by a bold skirt with a random patchwork.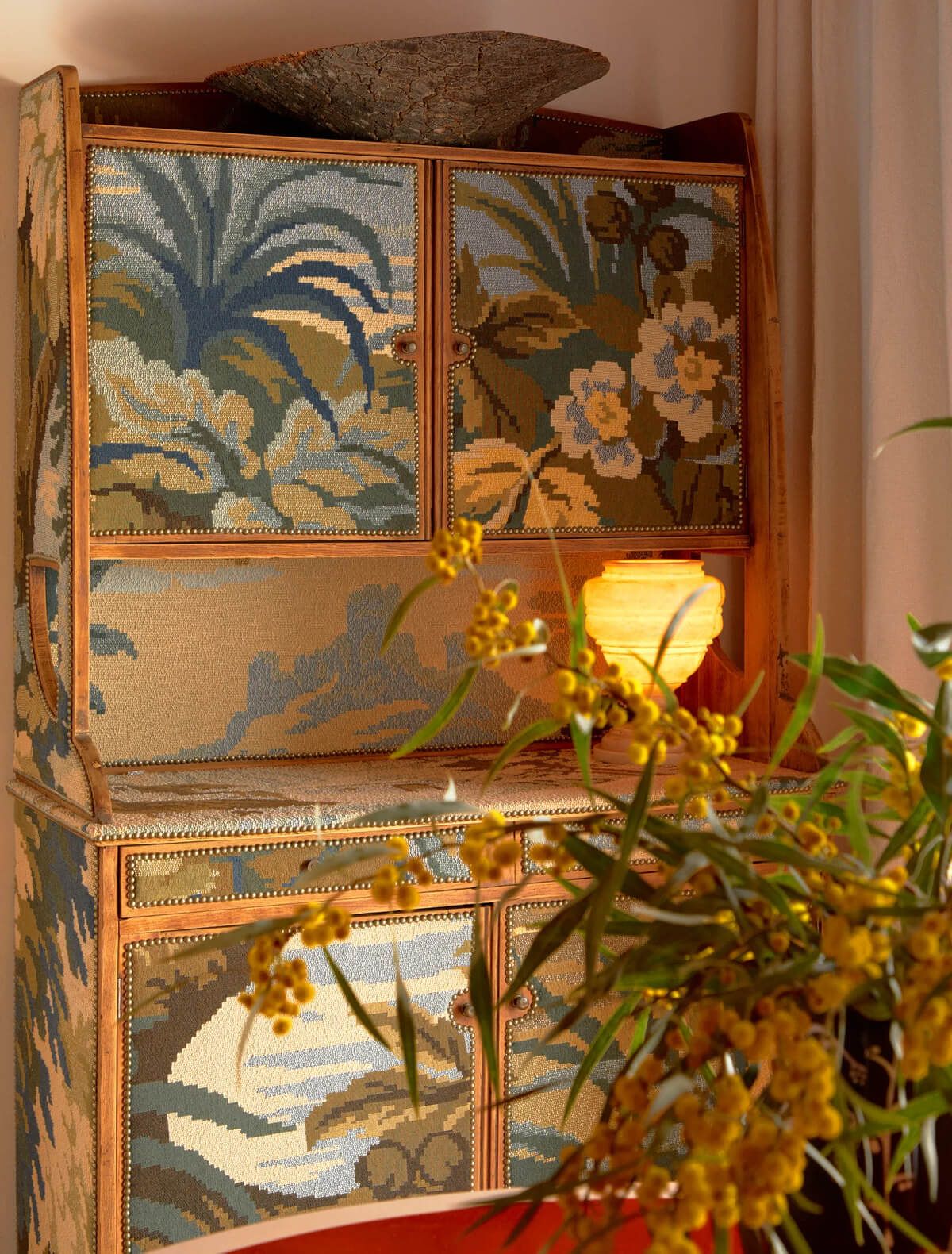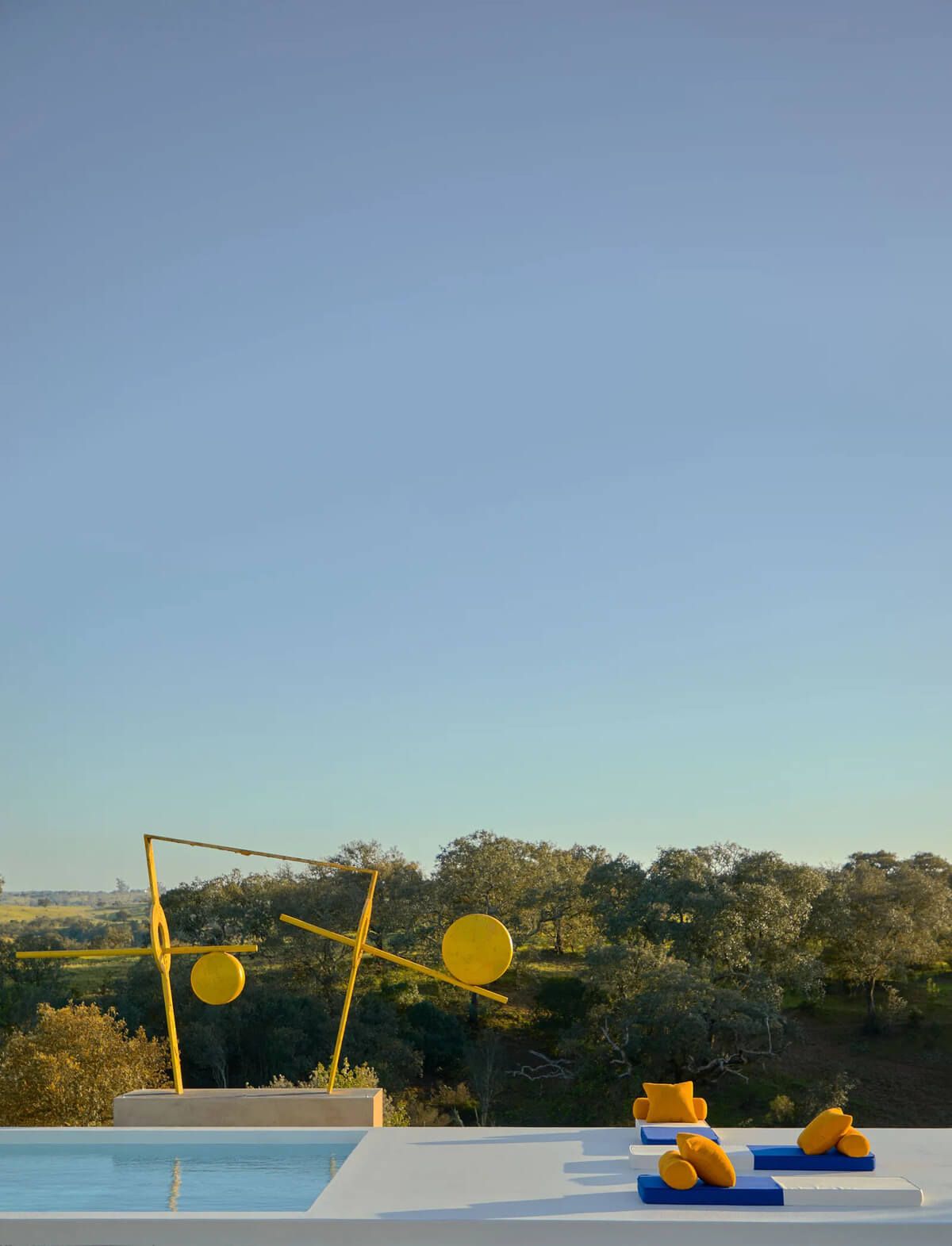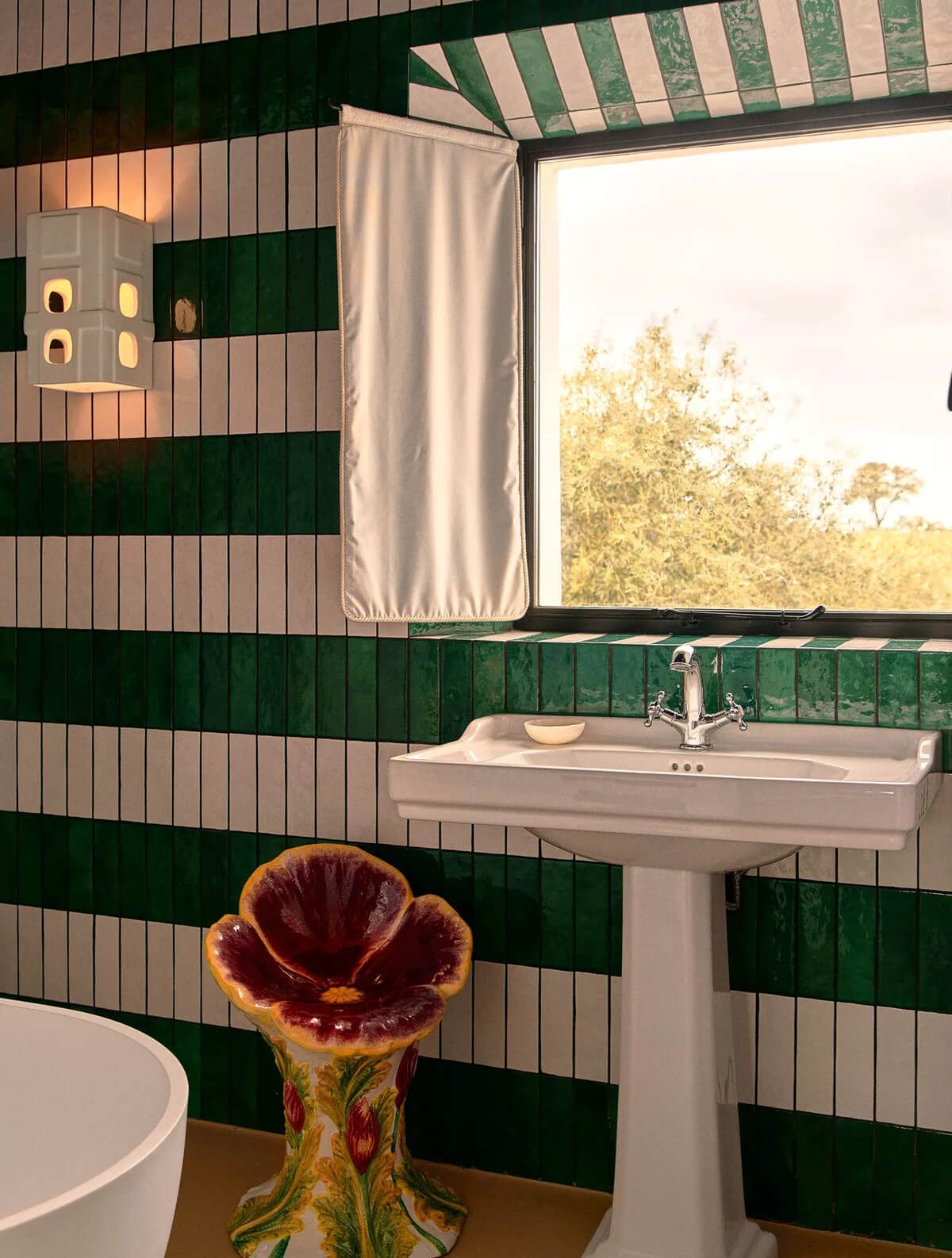 The colors and materials are traditional features present in Alentejo roots, and the designers wanted to take that into account. Nevertheless, as in all Demeyer's interiors, the final outcome is always nothing you have seen before, with a fresh result.
Unexpected and authentic, but also balanced and comfortable. This retreat in Alentejo will surely make you smile.
Source Architectural Digest
ARE YOU INTO INTERIOR DESIGN?
If so, discover modern furniture and lighting designed by design lovers for design lovers. All you need is to download the Hommés Studio catalog. To complete your interior design project, choose the high-end homeware by ACH Collection