Embrace the monochromatic palette. Decorating with neutrals is elegant, timeless, and against many beliefs… versatile.
Layers of texture, smooth color variations, subtle pops of color, big pieces of furniture, and the juxtaposition of organic and geometric shapes are just a few tricks one can pull off to design a modern interior with neutrals. Nevertheless, every interior design style is different from another. Designing an art deco interior design is different from designing a coastal or a minimalist interior design.
These 9 different interior design styles – maximalist, brutalist, coastal, minimalist, rustic, art deco, Hollywood Regency, midcentury modern and modern organic – have unique characteristics. And these are the tips and tricks to designing comfortable and luxurious interiors with neutrals.
MAXIMALIST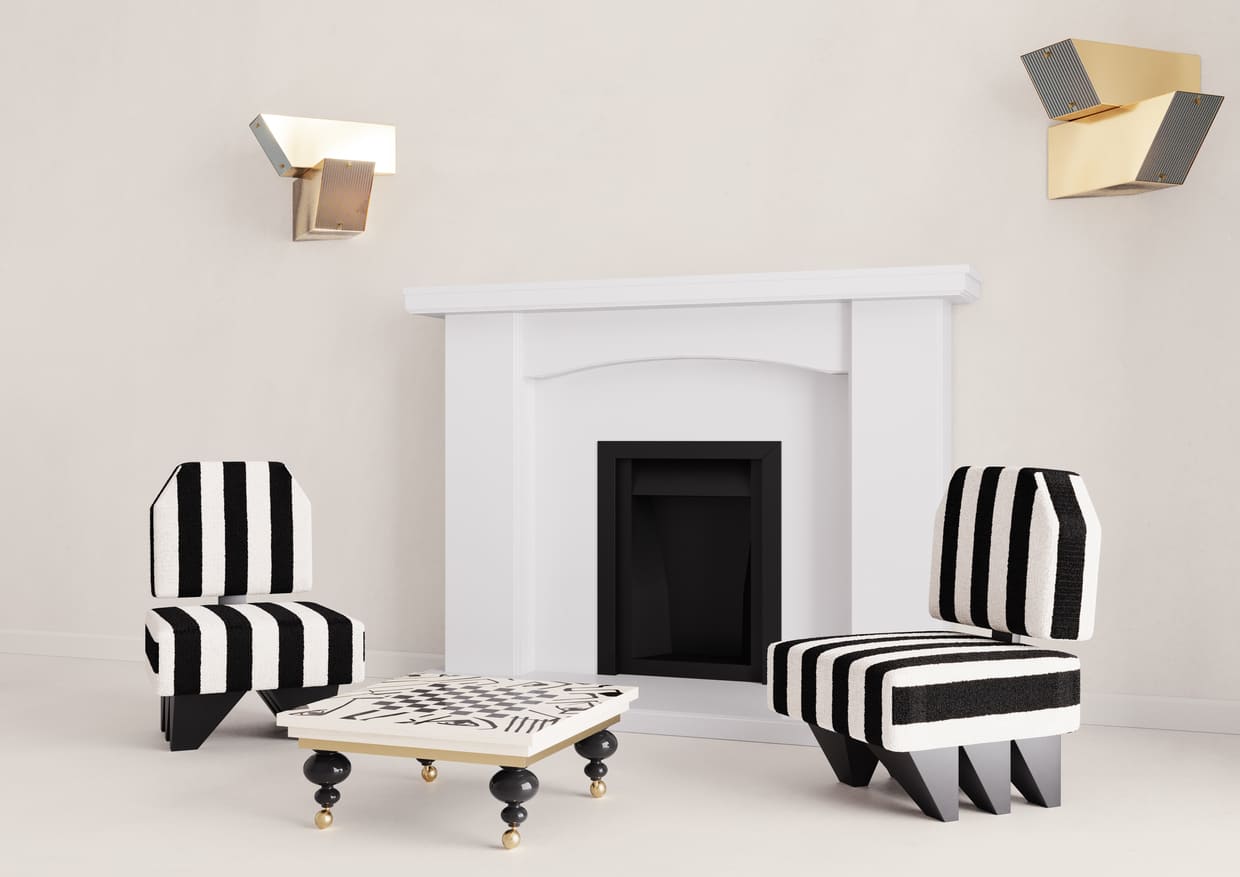 WHAT IS MAXIMALIST INTERIOR DESIGN?
Maximalist interior design style takes a more-is-more approach with layers of patterns and colors, oversized objects with unconventional shapes, and rooms where we spot design objects in every inch. For instance, maximalist interior design often decor ceilings with bold colors or patterns and showcases an array of eclectic homeware.
HOW TO DESIGN A MAXIMALIST INTERIOR WITH NEUTRALS?
If you want to create a maximalist interior with neutral colors, stick to the color palette and be as bold as you can dream of. Curate furniture pieces and design objects that are oversized, eccentric, and blend in with art pieces.
BRUTALIST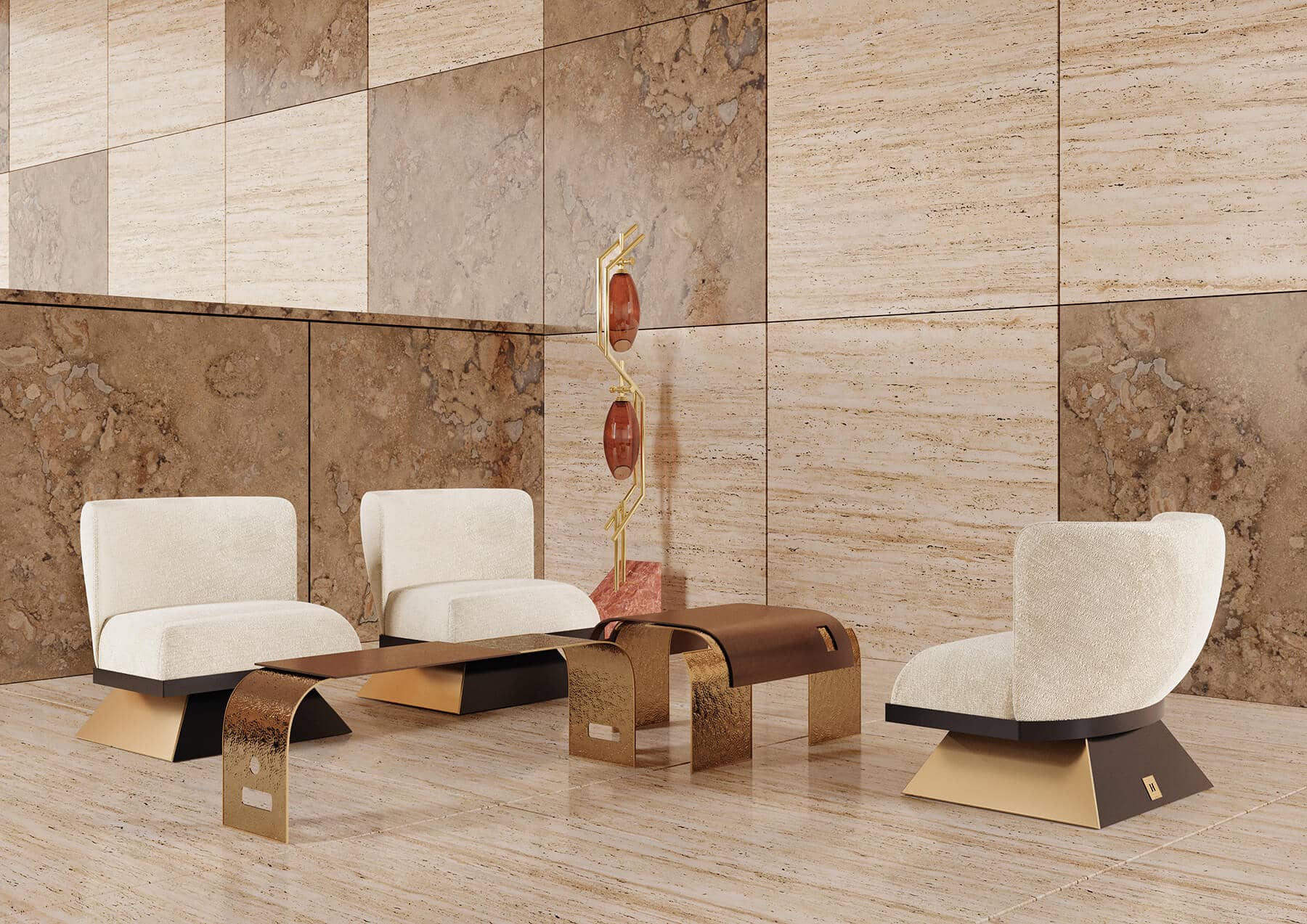 WHAT IS BRUTALIST INTERIOR DESIGN?
Brutalist design is a design style that emerged in the post-World War II era. This design style is predominant in architecture. Most people associate brutalist design with brutalist architecture. This is due to the "monstrous" buildings made from concrete to provide housing for people after the devastation and poverty that resulted from the war. This is why brutalist design became hated in the late 70s – it was associated with poverty, urban decay and soviet regimes.
In addition to raw concrete, brutalist design is represented by industrial materials such as wood, glass, steel, brass, and brick. In terms of shapes and forms, brutalist design is either organic – with rough and unpolished textures – or extremely minimal and streamlined, caring for function over anything else.
HOW TO DESIGN A BRUTALIST INTERIOR WITH NEUTRALS?
Design a brutalist interior with furniture pieces made of natural materials – glass, wood, metal, and stone – with chunky, blocky furniture pieces that mimic the fascinating brutalist buildings. Respecting the natural color and texture of materials is another feature that will help you to pull off a brutalist interior design project.
COASTAL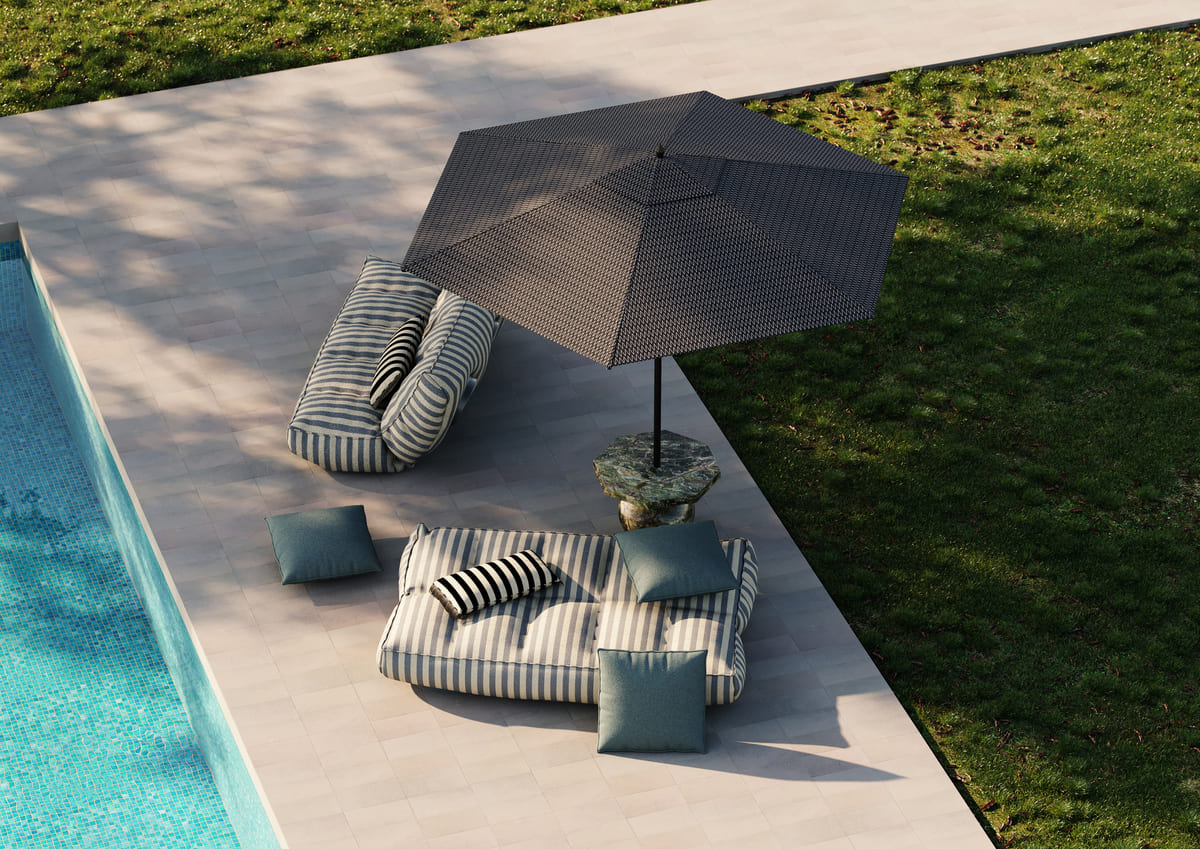 WHAT IS COASTAL INTERIOR DESIGN STYLE?
The coastal style is categorized by laid-back interiors and free-smooth living areas. While Hamptons is a more specific style under the coastal banner, both take cues from the surrounding environment.
Coastal aesthetics can range from the more luxurious and traditional Hamptons look to a more Spanish-inflected coastal vibe. Usually, these two styles embrace natural fibers like linen and cotton, wicker furniture and seaside-inspired homeware.
HOW TO DESIGN A COASTAL INTERIOR WITH NEUTRALS?
Decorating a coastal home or designing a room with The Hamptons style will ask for glimpses of blue, even if you're color palette is neutral. Striped patterns usually have a white backdrop. Therefore, upholstery with stripes with a stylish and efficient way of decorating a coastal interior design with neutrals. A living room with lounge furniture and sea-inspired decor objects with bright tones will complete the briefing.

MINIMALIST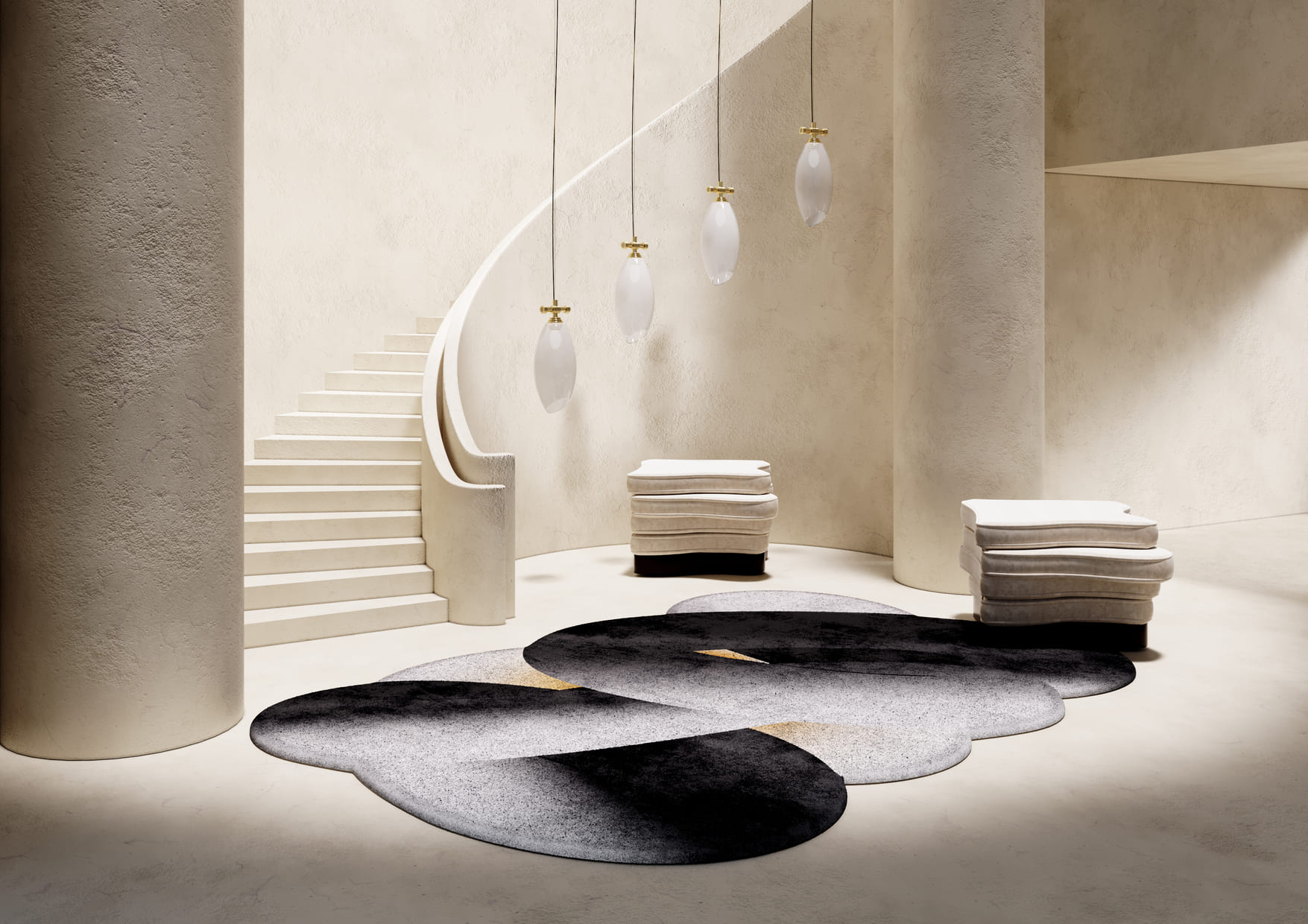 WHAT IS MINIMALISM?
Minimalist interior design is free from excessive ornamentation or fussy decorations. Minimalist designs prefer clean, simple lines and a neutral color palette by nature. Minimalism focuses on materials and construction.
HOW TO DESIGN A MINIMALIST INTERIOR WITH NEUTRALS?
Minimalism is likely the interior design style that pulls together colorless interiors without effort. To create minimalist interiors with a neutral color palette that are sophisticated and warm, combine different textures and use as many organic shapes as possible.
RUSTIC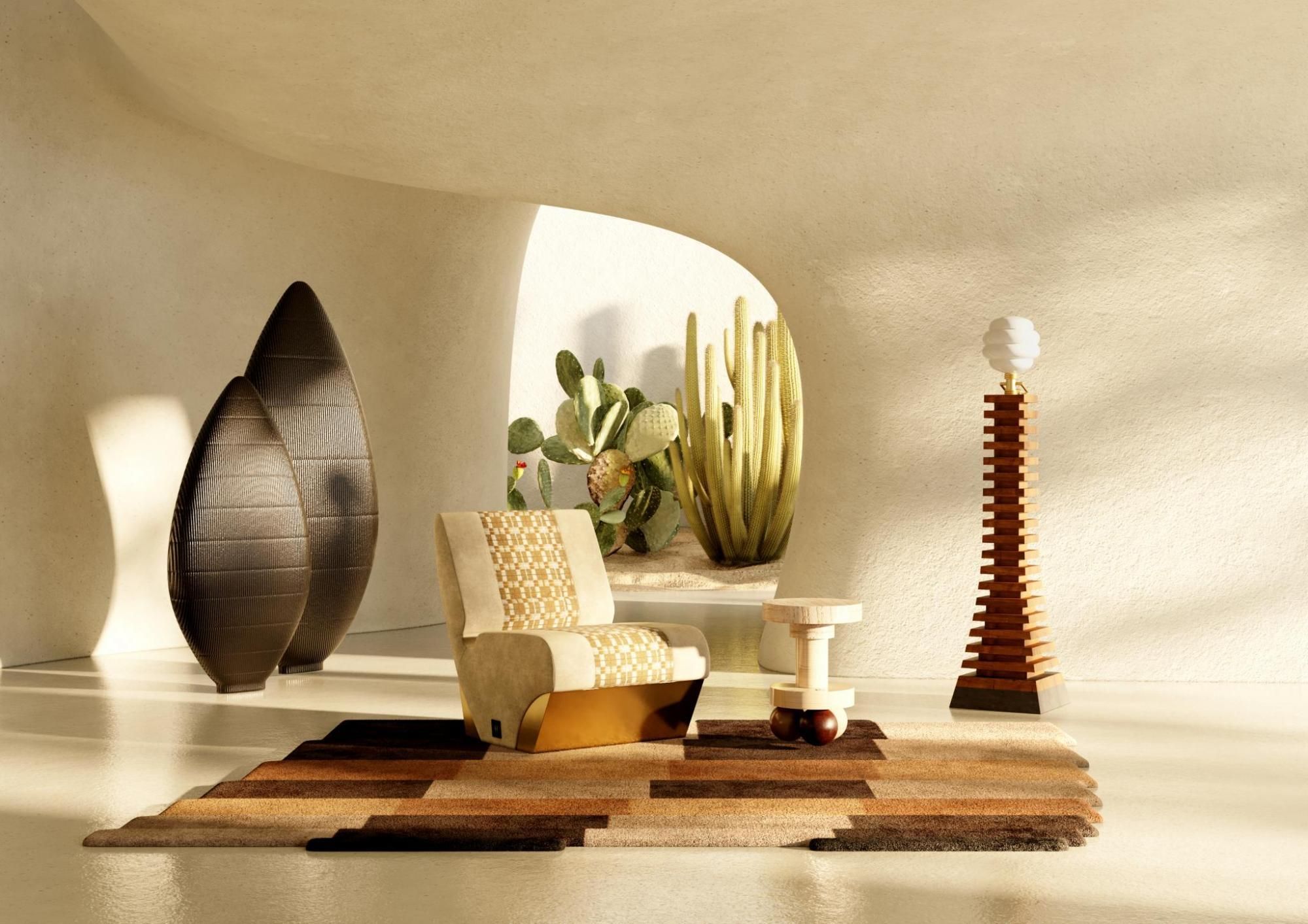 WHAT IS RUSTIC INTERIOR DESIGN?
Rustic interior design style relates to a natural and pared-back style and favors simplicity and authenticity over prominent design displays. While the meaning of the word itself might suggest anything rural or country, in interior design, it can include a range of styles, from farmhouse to log cabin, to coastal and Tuscan.
Rustic homes are usually decorated with antique or vintage finds, bunches of wildflowers or greenery, raw or reclaimed timber and stone, plus natural fabrics like cotton, canvas, and linen.
HOW TO DESIGN A RUSTIC INTERIOR WITH NEUTRALS?
Choose natural materials such as wood, stone, leather, cotton, and botanical silk. However, choose these materials soulfully. Travertine furniture, for instance, is a great option for decorating a rustic style home. Combine it with other stones, such as white marble or sandy onyx, and with wood furniture pieces and decorative objects.
ART DECO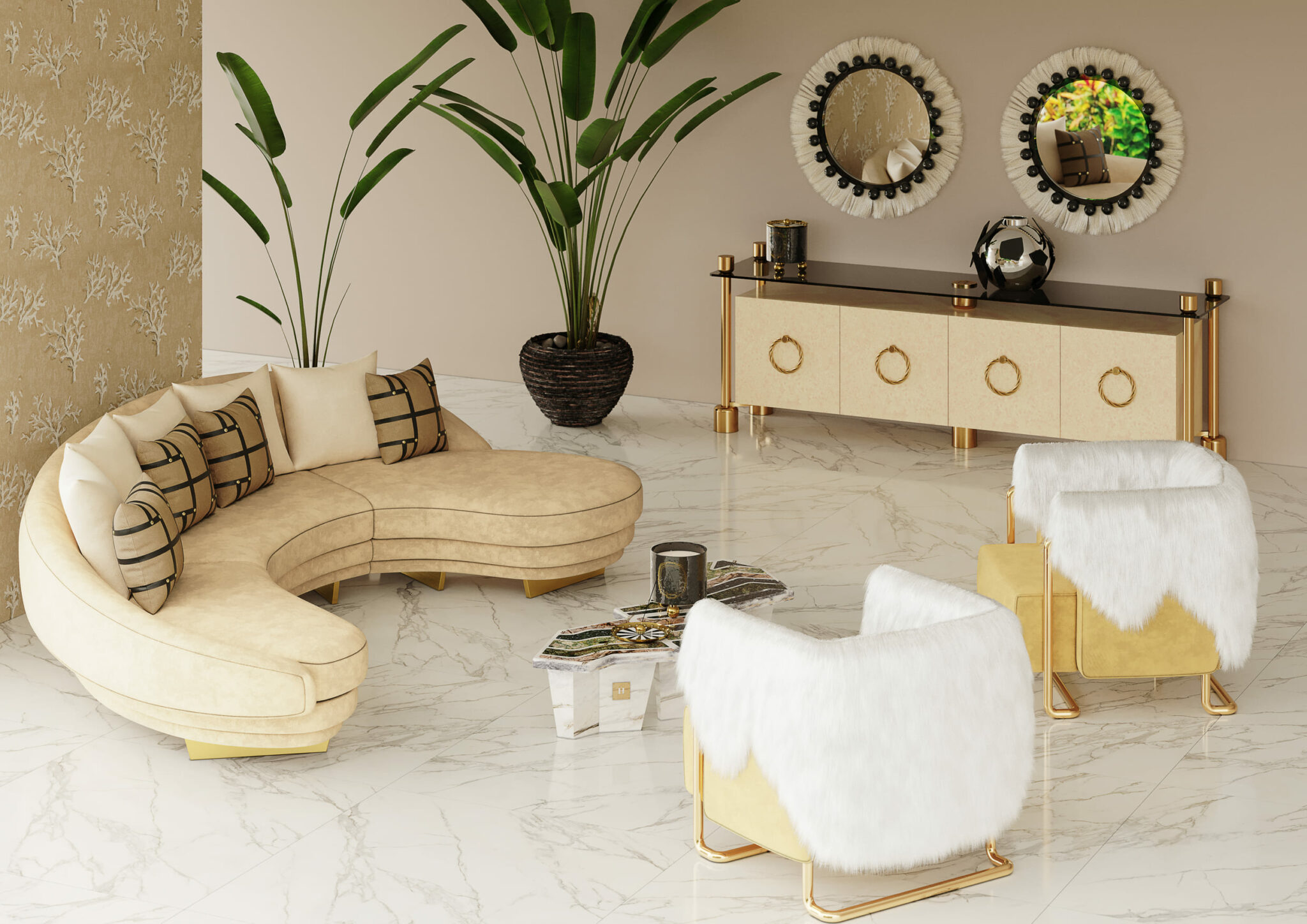 WHAT IS ART DECO INTERIOR DESIGN STYLE?
This decorative art movement was originated in France during the 1910s. Art Deco interior design promotes manufactured materials such as glass, plastic, and steel, contrasted with natural materials (jade, silver, and ivory), prioritizing elaborate, decorative, abstract design and geometric forms.
With the signature playful, elegant, and expensive-looking style being matched everywhere, Art Deco design was the ultimate representation of modernity during its time. Still treasured today, the Deco aesthetic is still enjoyed by most people.
HOW TO DESIGN AN ART DECO INTERIOR WITH NEUTRALS?
Decorating a room or a home in art deco style is easy, especially if you take a moment to read Art Deco Design Style: A Simple Guide. Art Deco is glamorous and loves a bit of drama. Big furniture pieces, rich materials, patterned fabrics and golden details are essential features of a modern art deco interior.
HOLLYWOOD REGENCY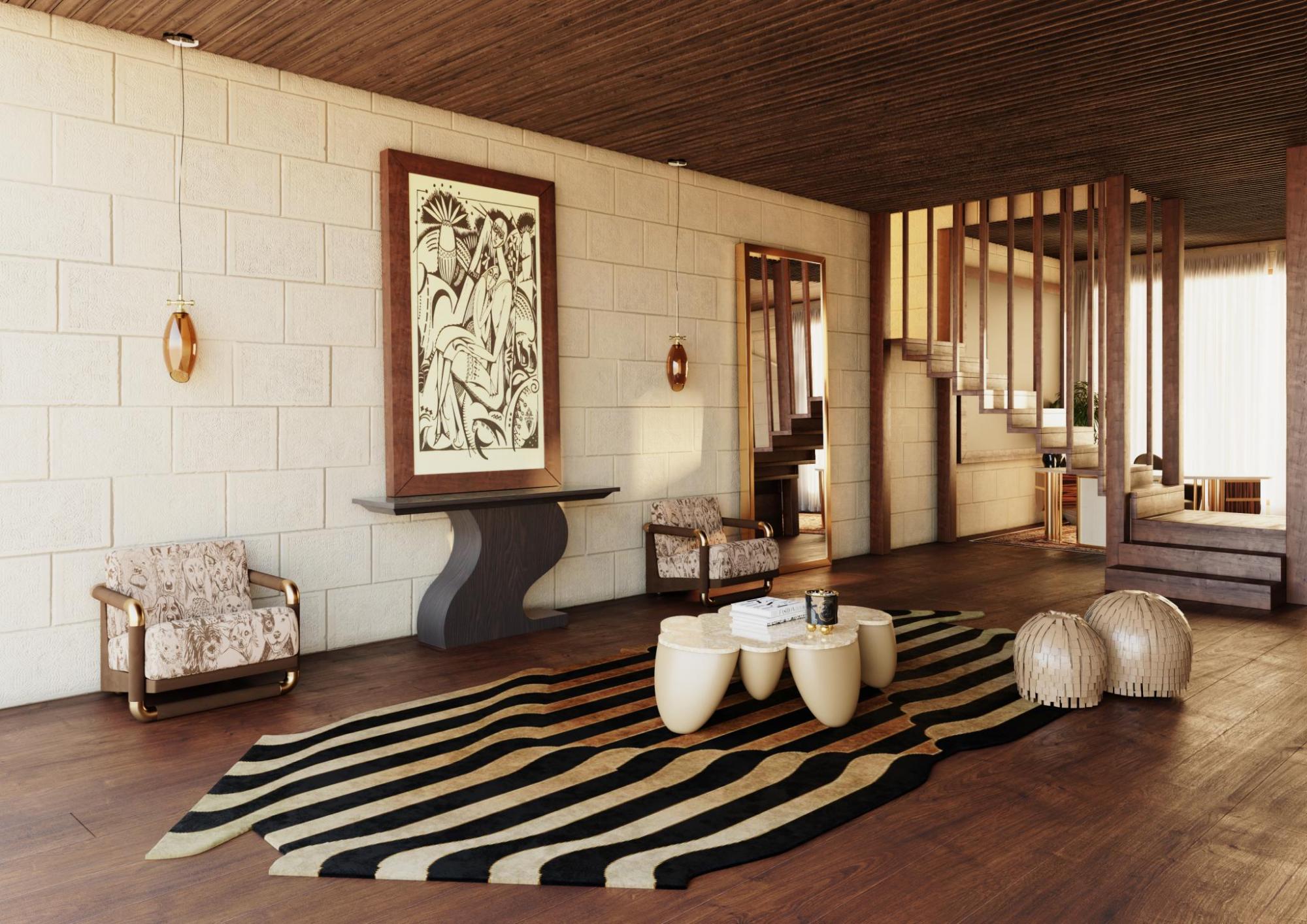 WHAT IS HOLLYWOOD REGENCY INTERIOR DESIGN STYLE?
Hollywood Regency is an American interior design style born within the cinema industry in the 1930s when the silver screen depicted luxurious spaces filled with drama and gilded glamour and celebrated the lavish living of Hollywood's Golden Era.
Even though it nods to Art Deco style, Hollywood Regency goes beyond since it is much more ornamental, eclectic and borderline maximalist.
HOW TO DESIGN A HOLLYWOOD REGENCY INTERIOR WITH INTERIORS?
Even though the Hollywood Regency interior design style craves soulful colors and floral and animal print patterns, you can still decorate an amazing room in the Hollywood Regency design style with neutrals. Focus on symmetry, choose print and patterns that have off-white or cream hues as canvas, and make your modern interior design project soak up golden details.
MIDCENTURY MODERN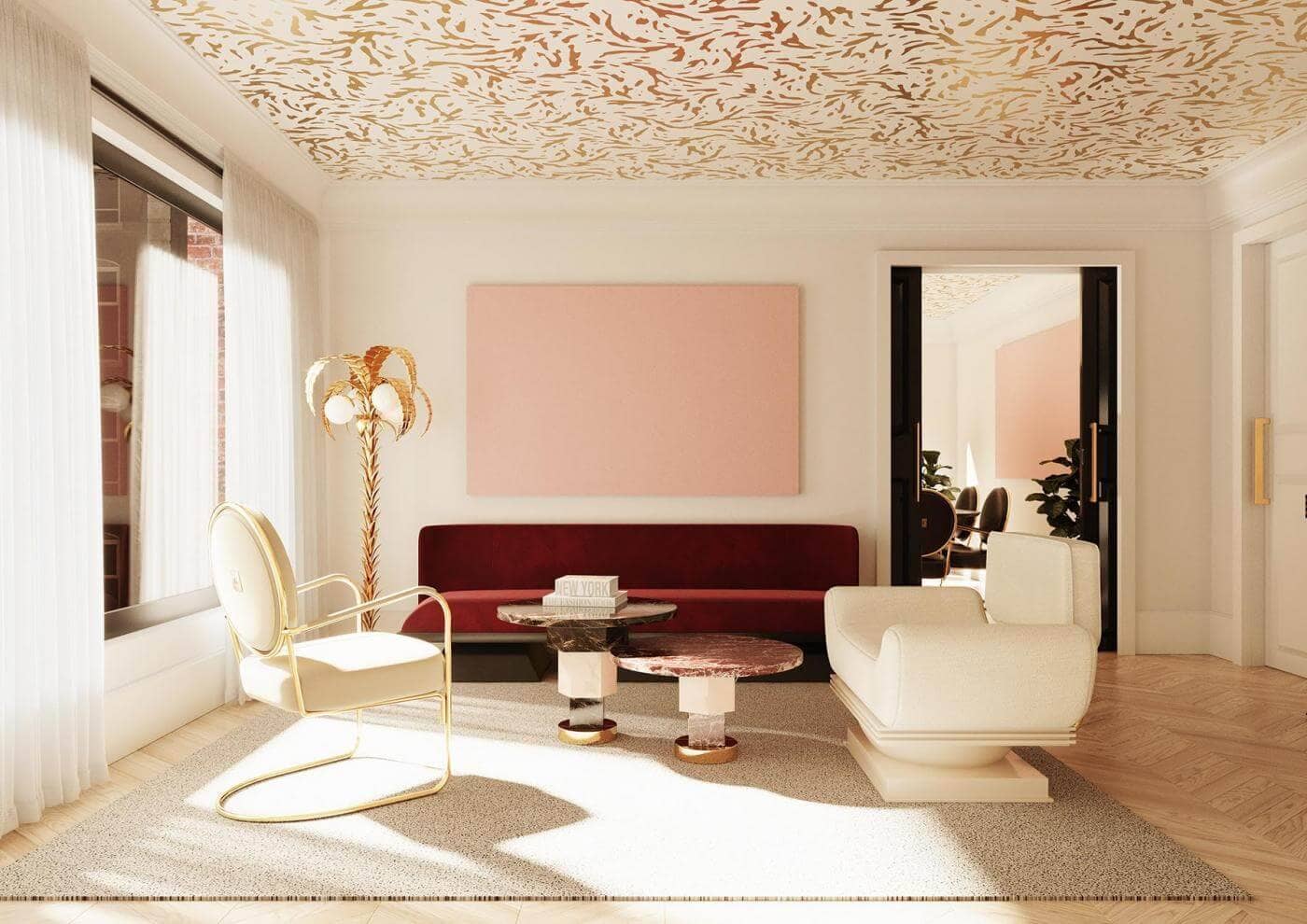 WHAT IS MIDCENTURY MODERN INTERIOR DESIGN?
One of the most influential design movements of the 20th century, the effect of the midcentury modern interior design is still being felt today. It relates to the surge of creativity that originated from the post-World War II boom of the late '40s, the '50s and '60s. As a result, mid-century style is grounded in simple, functional forms, organic or natural-inspired shapes, and democratic design.
Architecturally speaking, the geometric lines and large windows are still prescient in modern homes. The design can be incorporated easily into many interiors — mid-century pairs well with the warm, earthy colors of the '70s.
HOW TO DESIGN A MIDCENTURY MODERN INTERIOR WITH NEUTRALS?
Pick out furniture pieces with clean lines and sober silhouettes. Feel free to combine different fabrics and materials. To give a true midcentury modern vibe to your neutral interior design project, dare to add some pops of color with decorative objects like pillows.
MODERN ORGANIC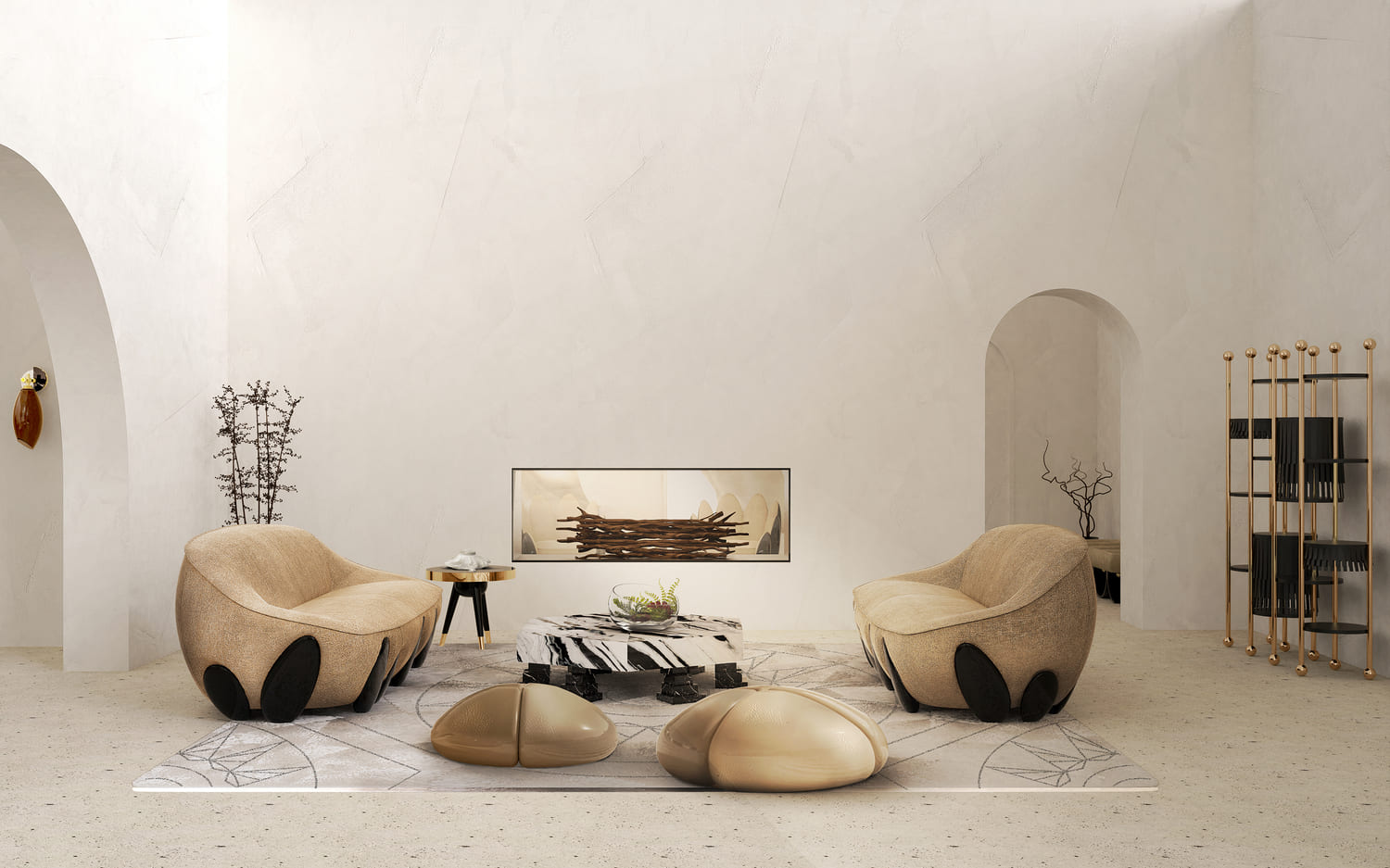 WHAT IS MODERN ORGANIC INTERIOR DESIGN?
Modern Organic interior design blends the streamlines of modern interior design style with organic materials, textures, and colors.
The modern organic interior design style mixes minimalism, midcentury modern, and boho flair. Clean minimalism and sleek lines meet nature-inspired shapes, organic textures, and rustic elements.
By adding natural textures and shapes, the modern organic decor is warm, inviting, soulful, and elegant.
HOW TO DESIGN A MODERN ORGANIC INTERIOR WITH NEUTRALS?
Decorating with neutrals is an easy task in modern organic interior design. This trending design style allows you to combine art deco furniture, midcentury modern furniture, Memphis design objects, and contemporary pieces. However, natural materials and soft finishes are mandatory.
MODERN FURNITURE DESIGN TO INSPIRE YOU
That's it. Now that your creativity is racing in your mind, this catalog will help you to bring together all your ideas to the table.