A curved sofa is one of the most frequently chosen pieces of furniture, a resembling contemporary artwork that fits perfectly into modern interiors.
The latest trend in design involves blurring borders and giving them a fluid, ambiguous form. Thanks to this furniture start to resemble contemporary artworks that fit perfectly into modern interiors. As a result, one of the most frequently chosen pieces of furniture is glamorous, squishy curved sofas that compose outstanding living rooms.
Since 2019 curved sofas and chairs are among the main trends in interior design. They are both stylish and very comfortable, usually made from luxury fabrics in classy or vibrant colors.
One of the greatest furniture designers – Vladimir Kagan, who introduced curved sofas to the public, said once; "A curved sofa shape makes sense so that you're not sitting like birds on a wire, lined up. People like to sit out in the open, away from the wall. A curved sofa should float in space, like interior landscaping".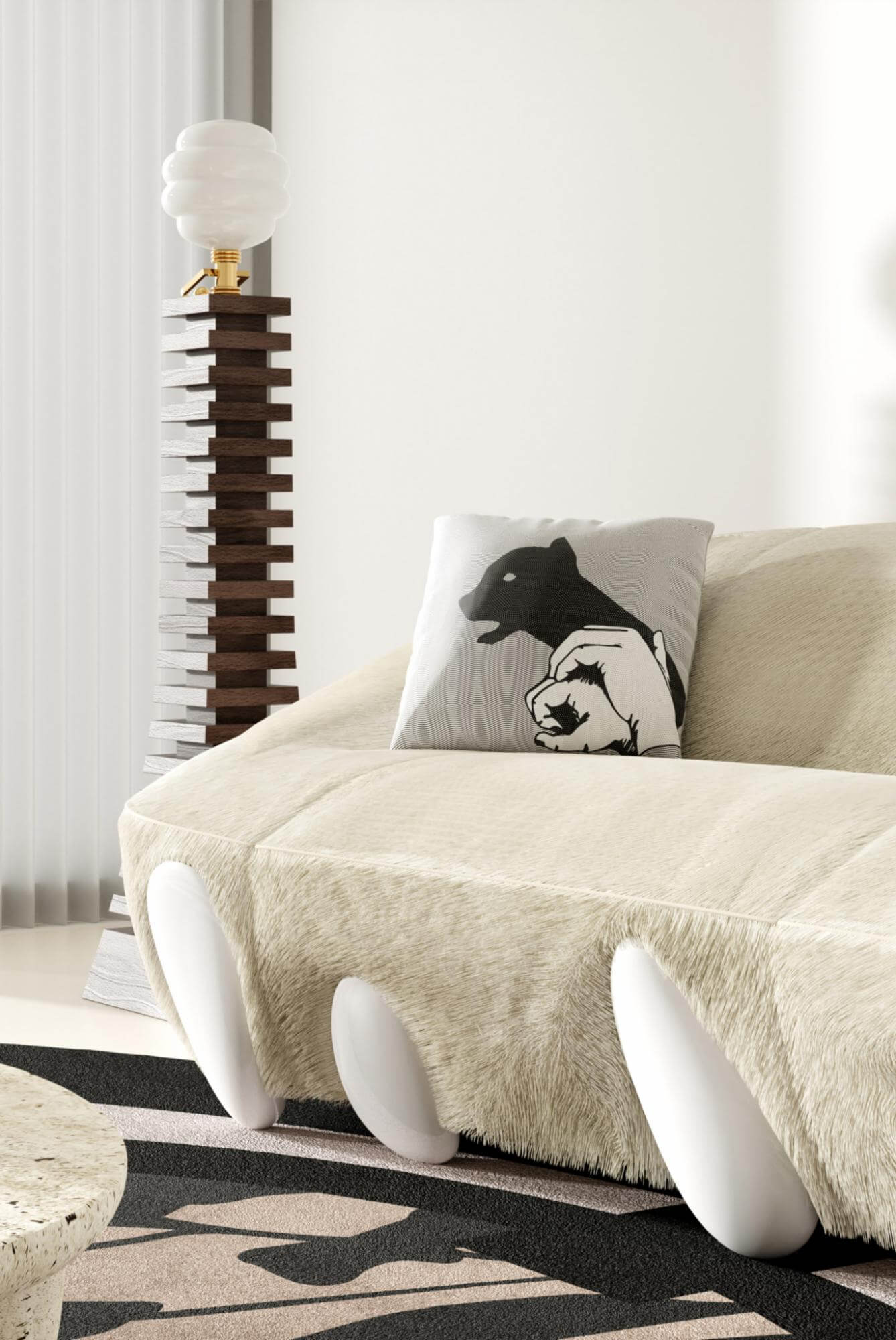 CLASSY SOFA BY VLADIMIR KAGAN
Vladimir Kagan designed many of the most durable furniture from the mid-century, such as his classic sofas with serpents and unicorn chairs. And just as his designs never went out of fashion, Kagan himself never stopped working till he died in 2016. All his works look like a piece of art, but are also very practical and comfortable.
One of his most remarkable designs was a curved sofa, which he introduced almost 7 decades ago. First criticized, then became one of those furniture pieces that everyone wanted to have.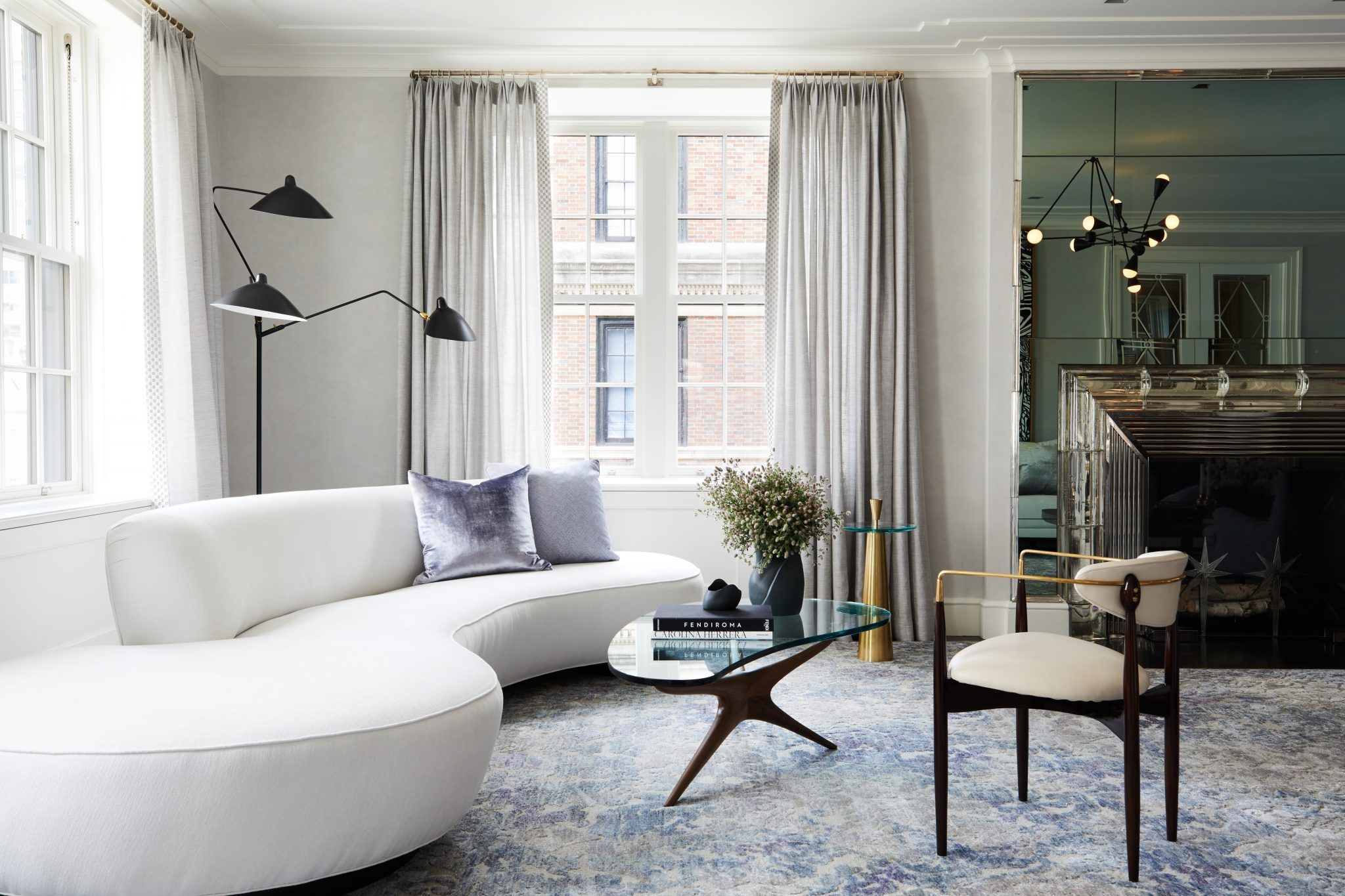 GIULIA SOFA BY HOMMES STUDIO
Giulia Sofa is a modern mid-century style sofa. This luxury sofa promises to be the absolute protagonist of a modern living room project.
SOUFFLE BANQUETTE SOFA BY KELLY WEARSTLER
This classy piece of furniture with an artisanal rushed leather body and solid cast burnished brass will turn your living room into a modern art gallery. The Souffle Banquette sofa will look perfect with rounded side and dining tables and armchairs. One color design makes it easy to compose with other, maybe more colorful furniture.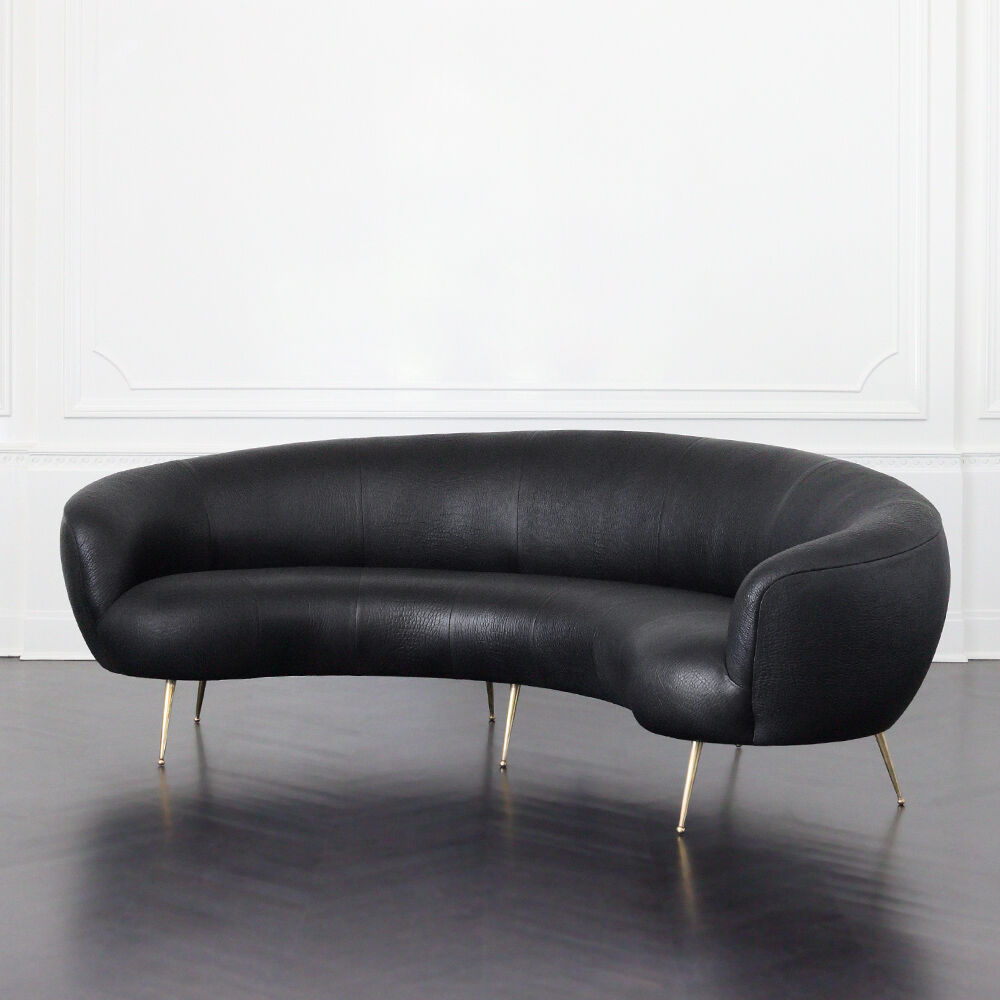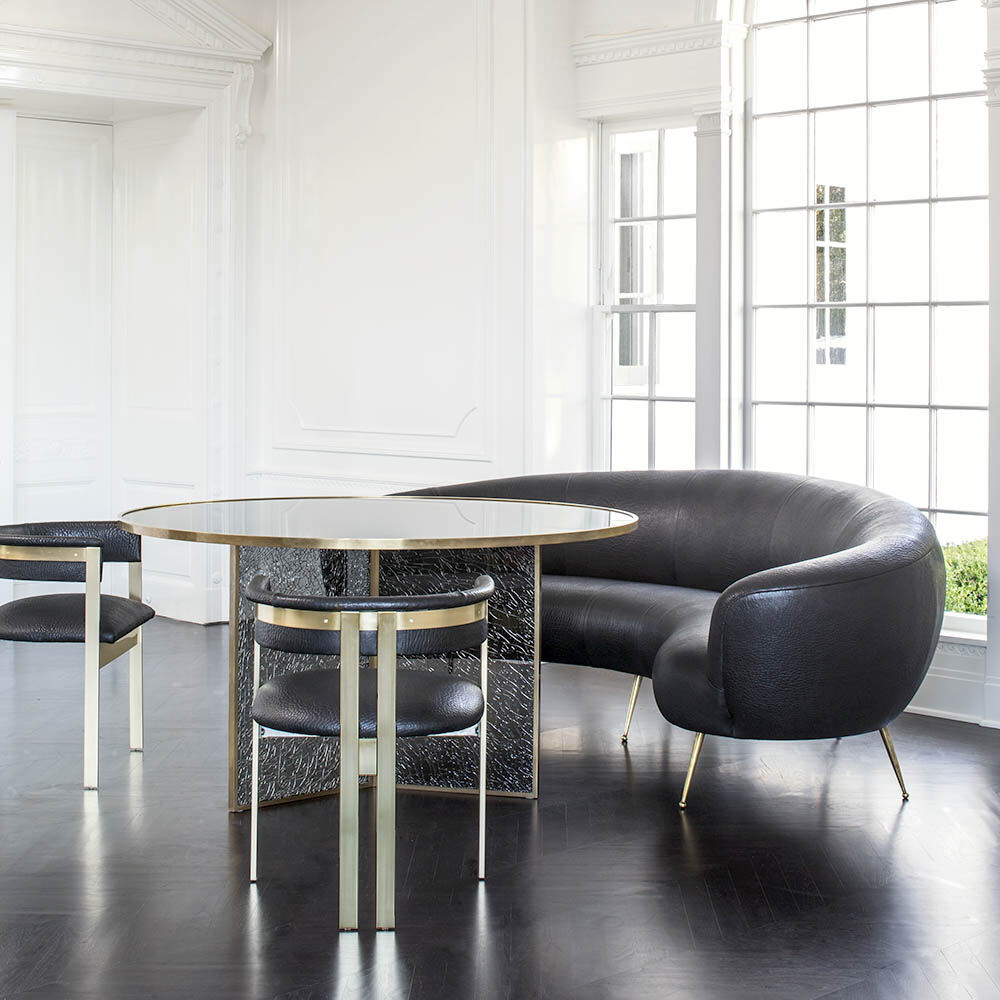 JELLY PEA BY INDIA MAHDAVI
Beautiful design by India Mahdavi already attracted top designers such as Ralph Pucci and Le Muy, that implemented it into their projects. This velvet sofa with a wooden base looks very comfortable. It comes in a variety of colors, from simple yet luxurious beiges to vibrant greens and blues.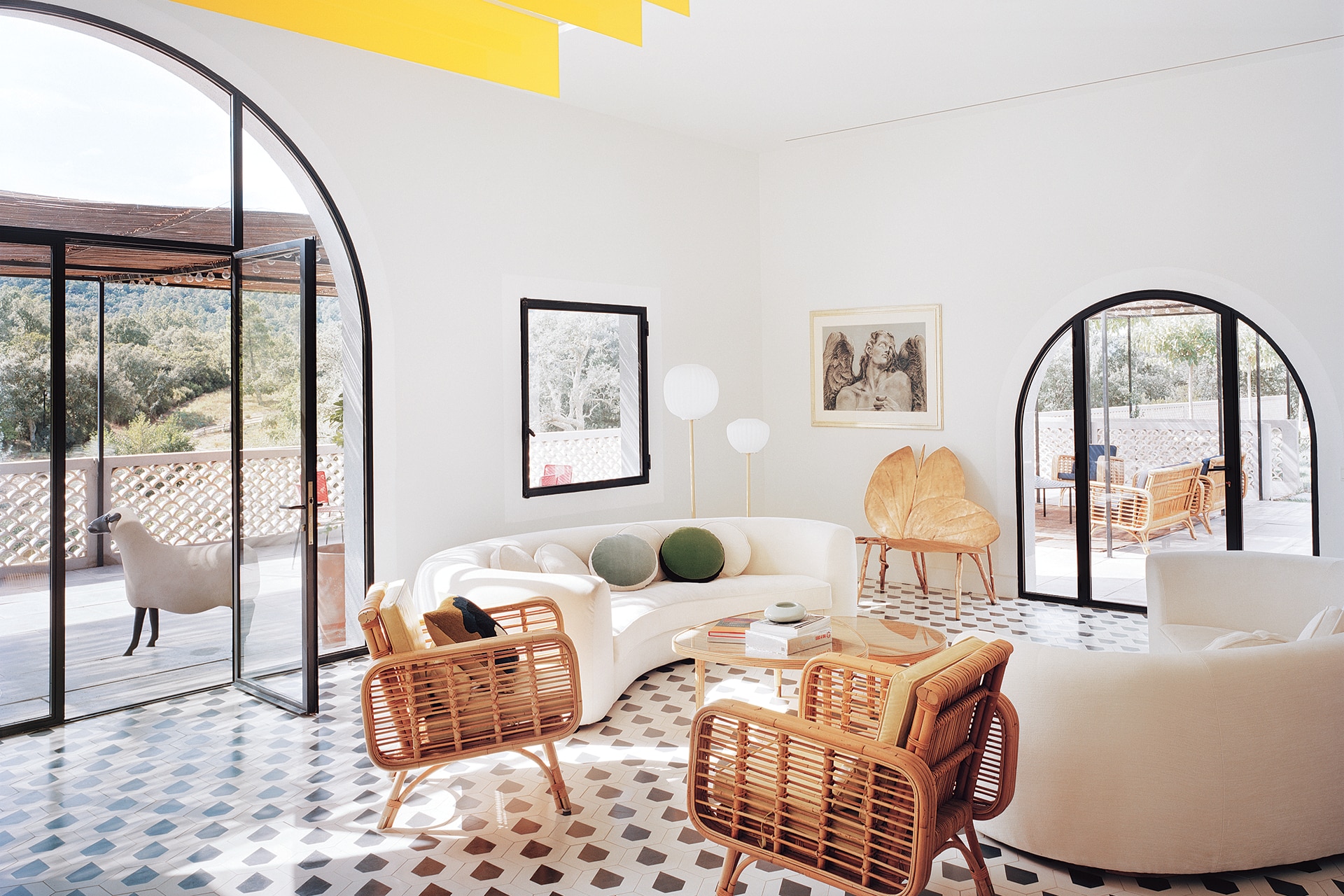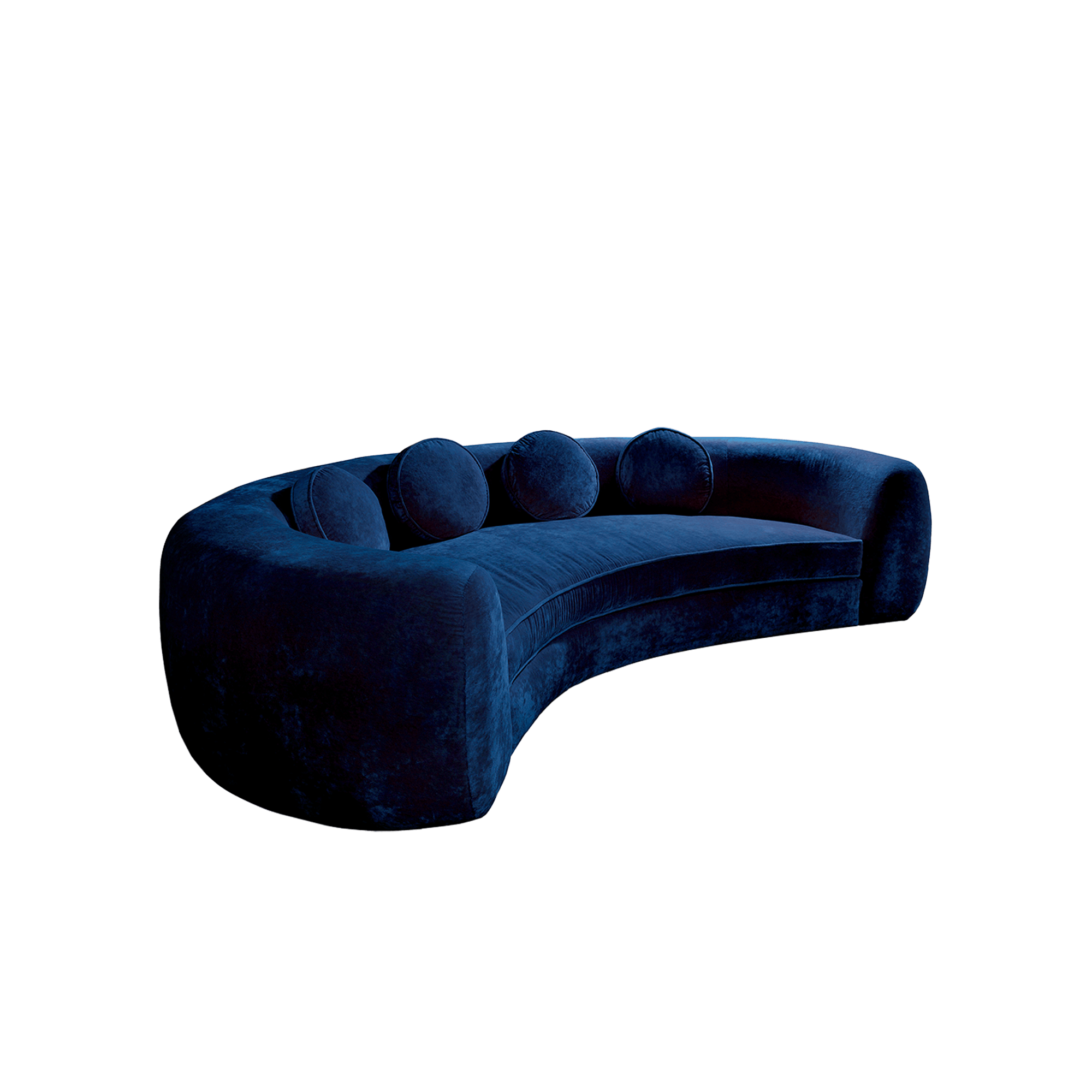 VONKLI SOFA BY HOMMÉS STUDIO
Vonkli Sofa is a modern curvy sofa with a chaise lounge. A timeless sofa that will completely fulfill your guest's comfort needs and admiration in your modern living area.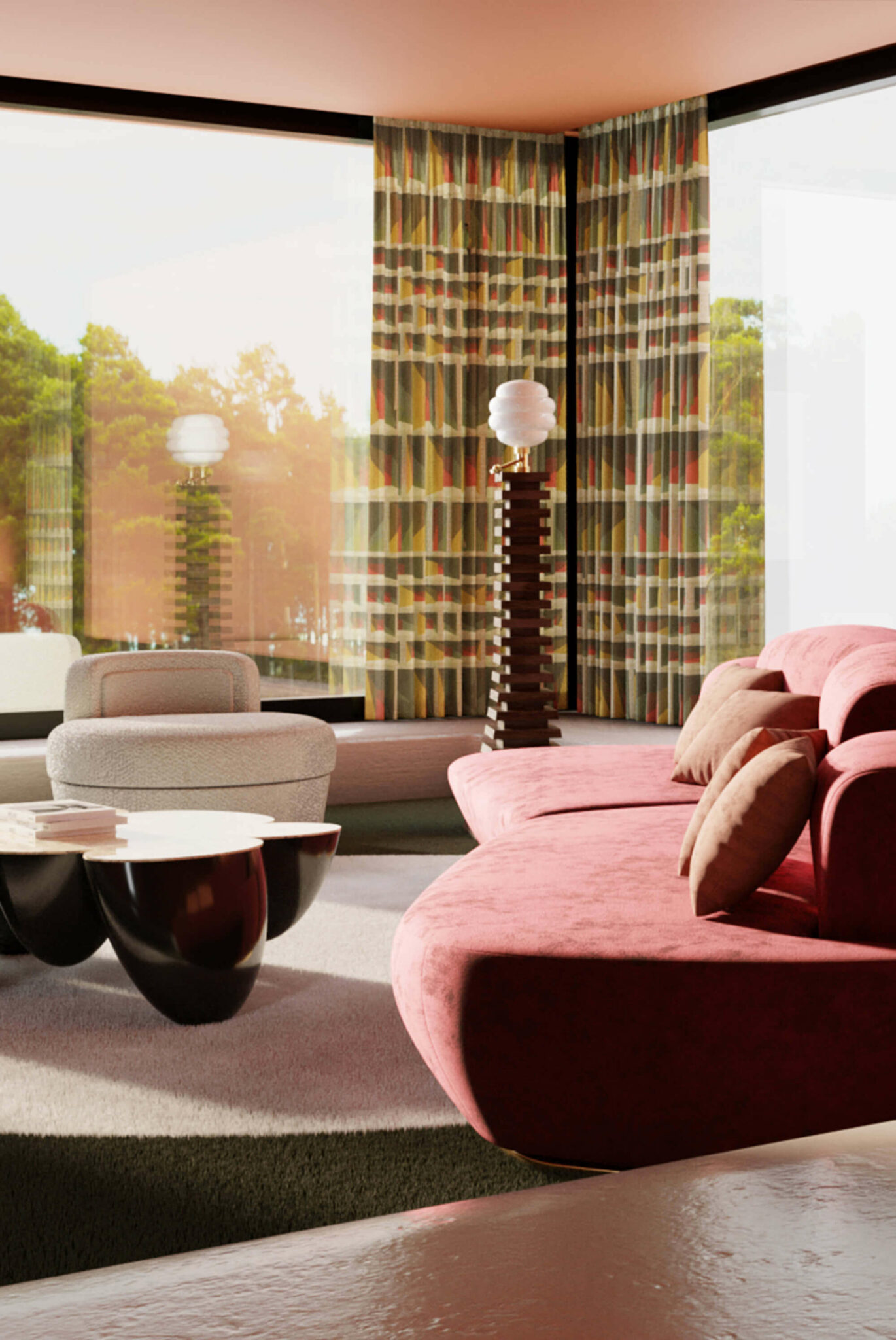 TRAMPOLINE SOFA BY PATRICIA URQUIOLA
Patricia Urquiola is a very environmentally-oriented designer who tries to use innovative and sustainable materials for her furniture. The trampoline sofa is a two-seater piece that combines lacquered stainless steel frame supporting panels made of 100% recyclable, hand-finished, recycled, glass-reinforced plastic, 100% recycled fiber wadding, and resistant, hypoallergic fabric.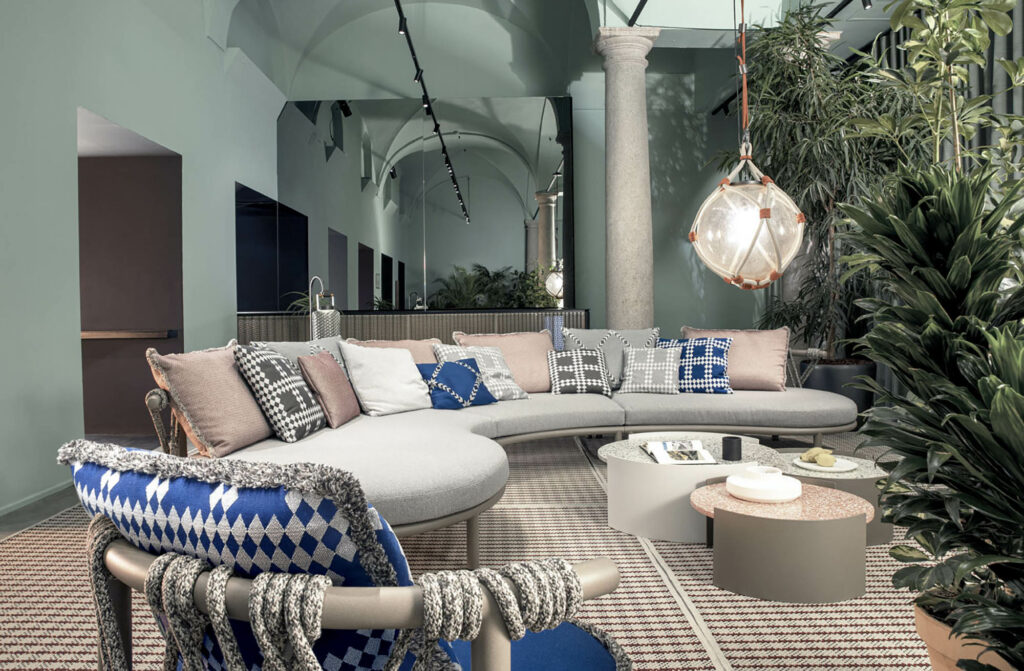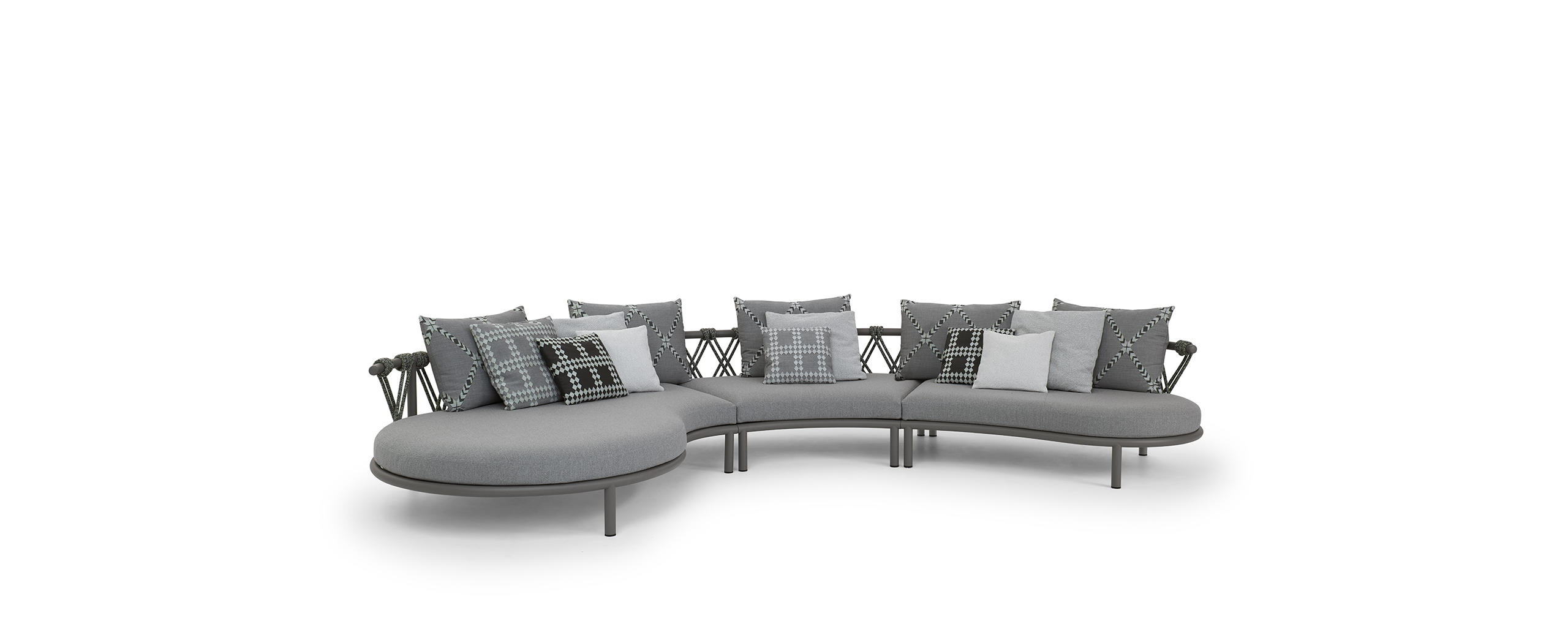 SOFA BY DIMORE STUDIO
Founded in 2003 by ​Britt Moran and Emiliano Salci, Dimore Studio is one of the best-known Italian interior design firms. They collaborated with several top fashion houses and hoteliers, such as Bottega Veneta, Fendi, and Thierry Costes. Britt and Emiliano were also named Designers of the Year of the Scènes d'Intérieur 2014.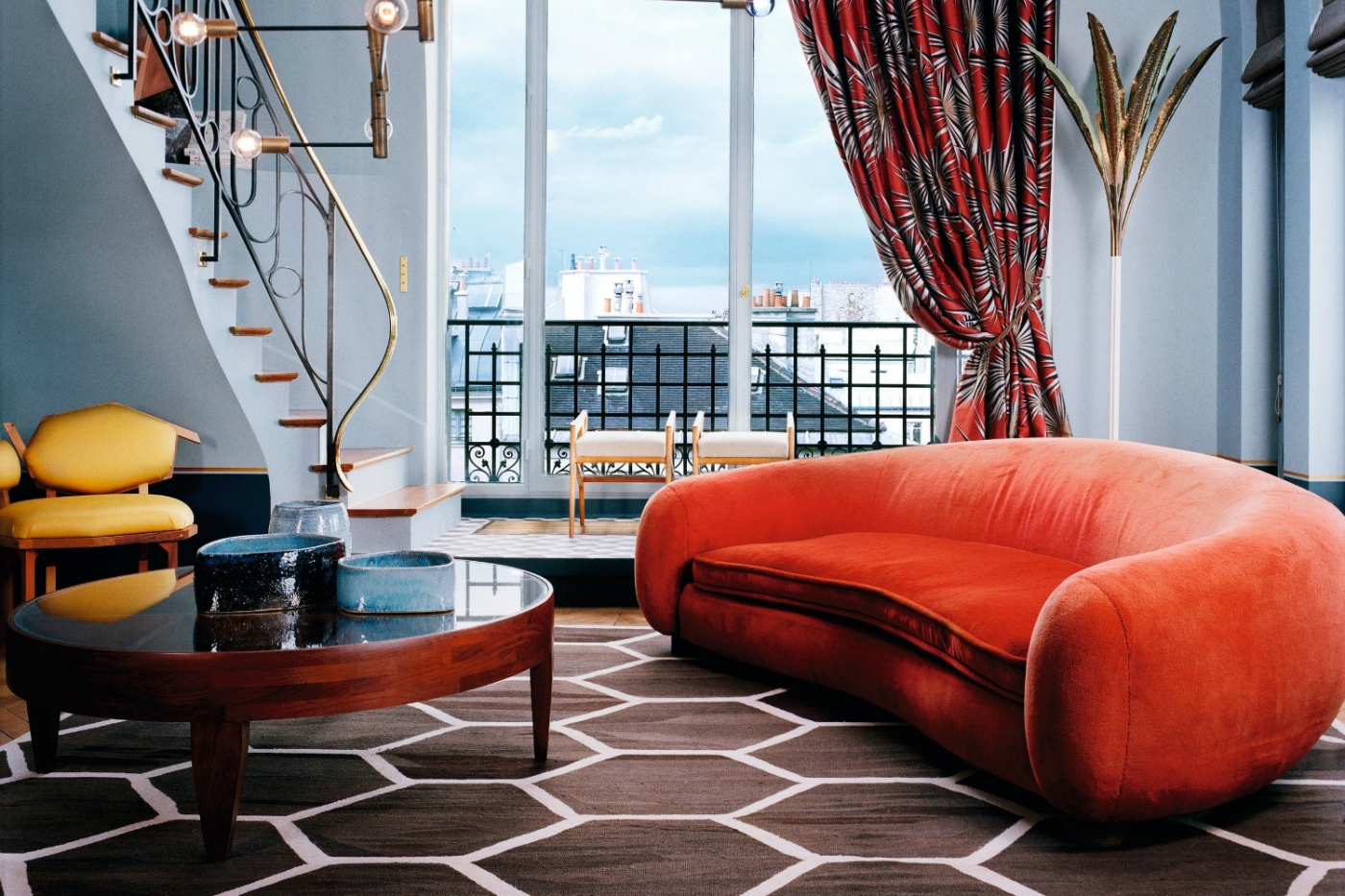 LUNARYS SOFA BY HOMMÉS STUDIO
Lunarys sofa is a contemporary style sofa that features a glamorous aesthetic look. It's an outstanding modern sofa, upholstered in bouclé.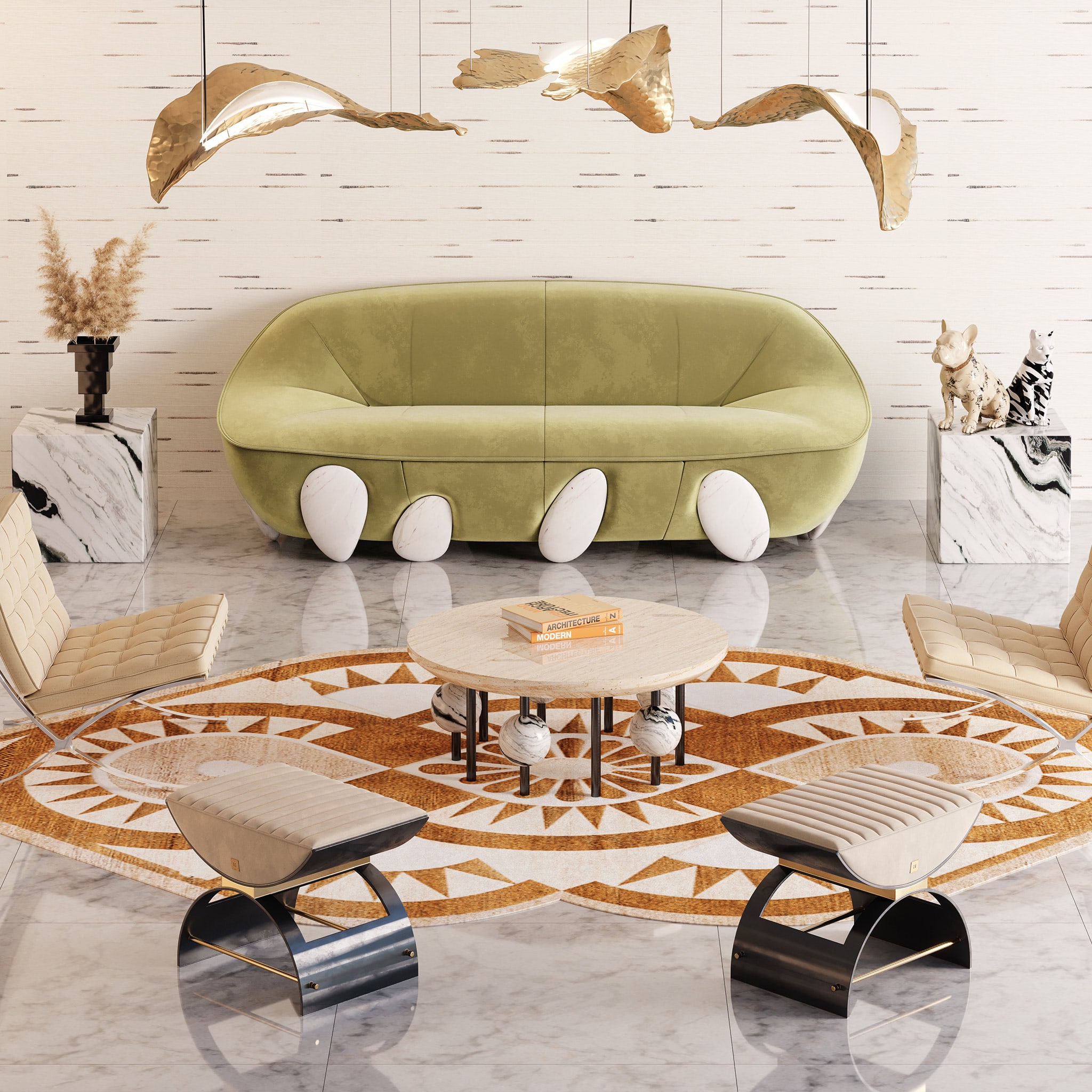 DO YOU LOVE INTERIOR DESIGN?
If so, discover modern furniture and lighting designed by design lovers for design lovers. All you need is to download the Hommés Studio catalog.