Designing homes for others is a job. For interior designer Fawn Galli, designing her bohemian home in Brooklyn downtown was a self-discovery journey.
The briefing of this project was simple – to design a home that would bring the interior designer closer to her family.

Resulting from a wide experience in interior design, and a lot of places in the luggage, the bohemian home of Fawn Galli is a juxtaposition of designer furniture, flea market gems, colors, textures, and art.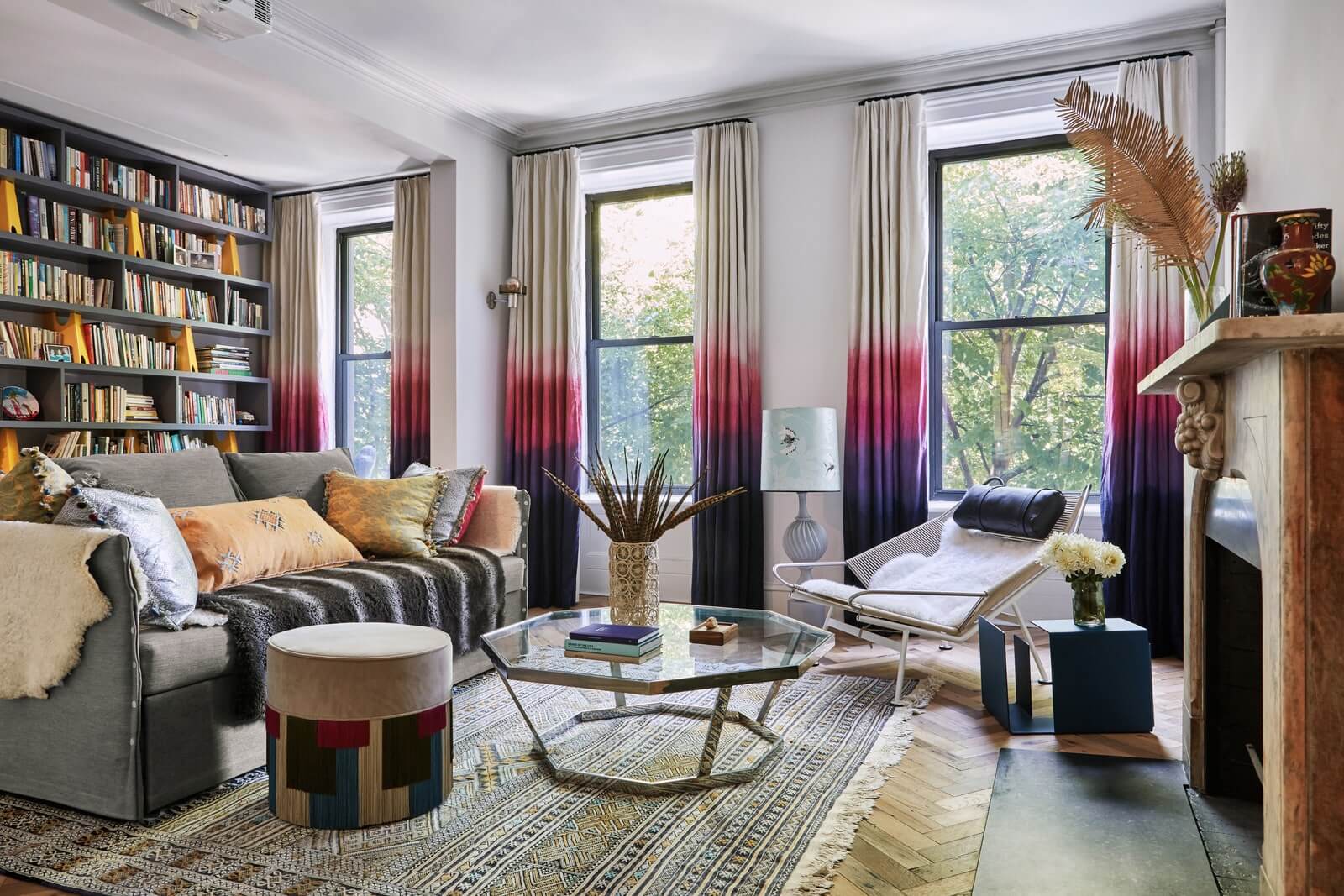 Fawn Galli's design philosophy is based on five core elements – nature, eclecticism, a no-rules attitude, and love of both surrealism and disco. And it is very likely her design philosophy is hand in hand with her life philosophy, as seen in her bohemian home.
One of the main challenges for Fawn Galli was to attend to the requests of very special clients, namely her children. Fawn Galli's son wanted a bedroom in black-and-white. As an interior designer and colorist, Galli was resistant to this request. Nevertheless, the interior designer pulls of a room in white, blue, and black – a balance between her client's desire and her role as the mother.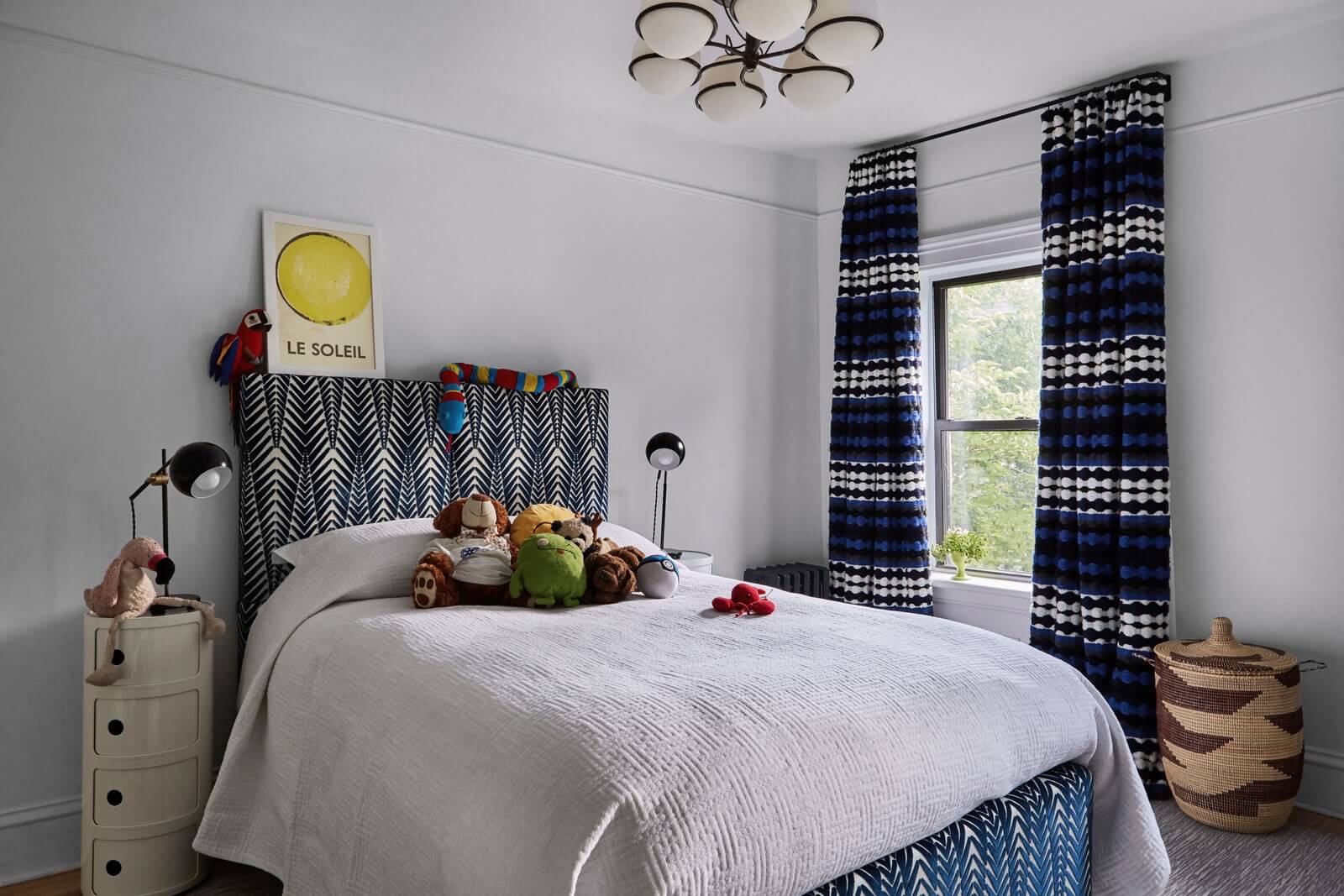 Her husband, the architect Julio Salcedo joined her in the creation of their family home. The contemporary bookcases in the living room as well as the townhouse's airy layout were designed by him.
In addition, the family room has neotenic furniture, modern tropical accents, and mid-century modern furniture. Yellow, green, and blue dominate de seating room.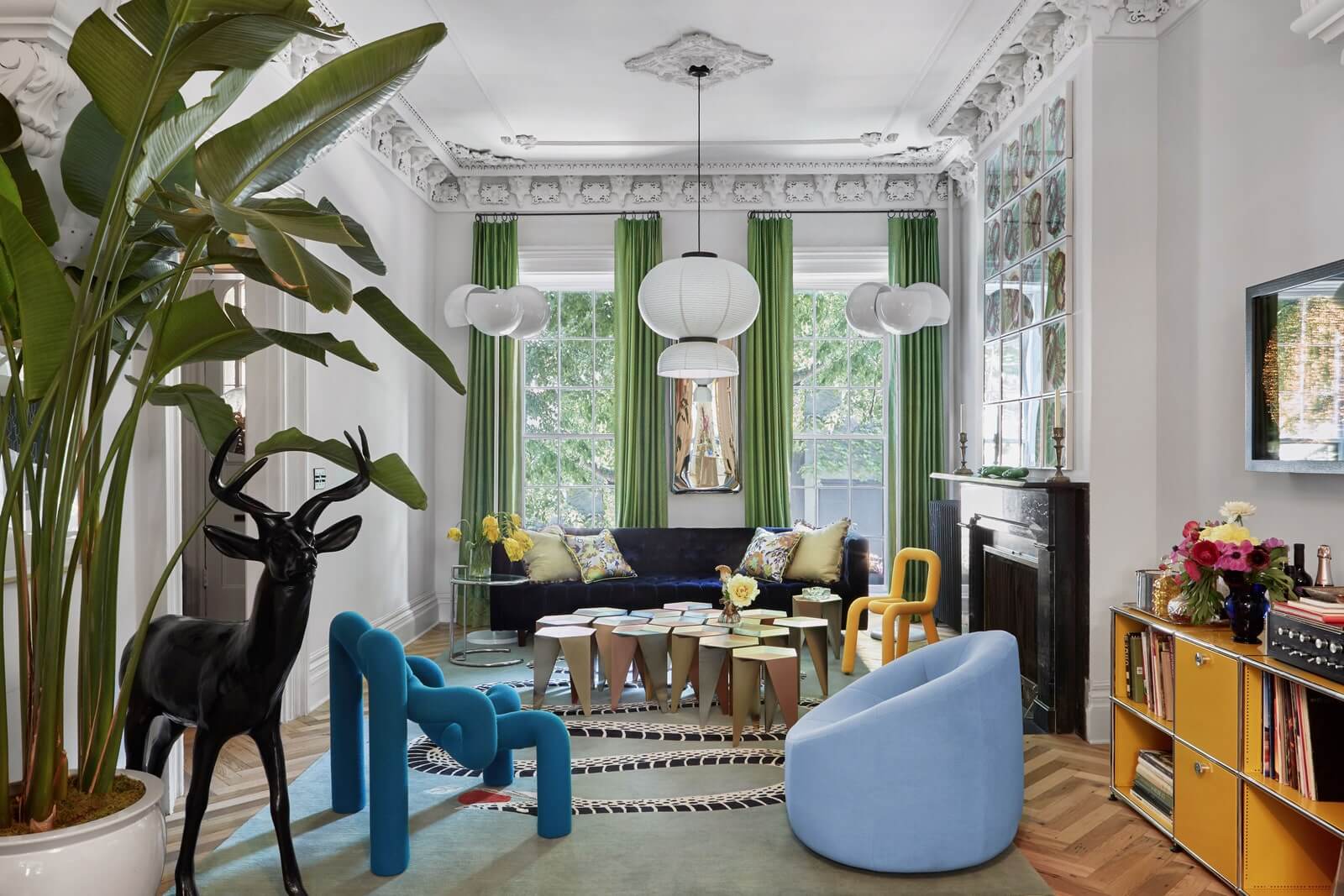 A typically Brooklyn downtown building implies limited natural light. In this manner, Galli bleached the herringbone floors and adds luminous materials, such as silks and metallics. Fawn Galli chooses furniture that enhances and reflects sunlight, like the polished surface of the table in the dining room of this bohemian home.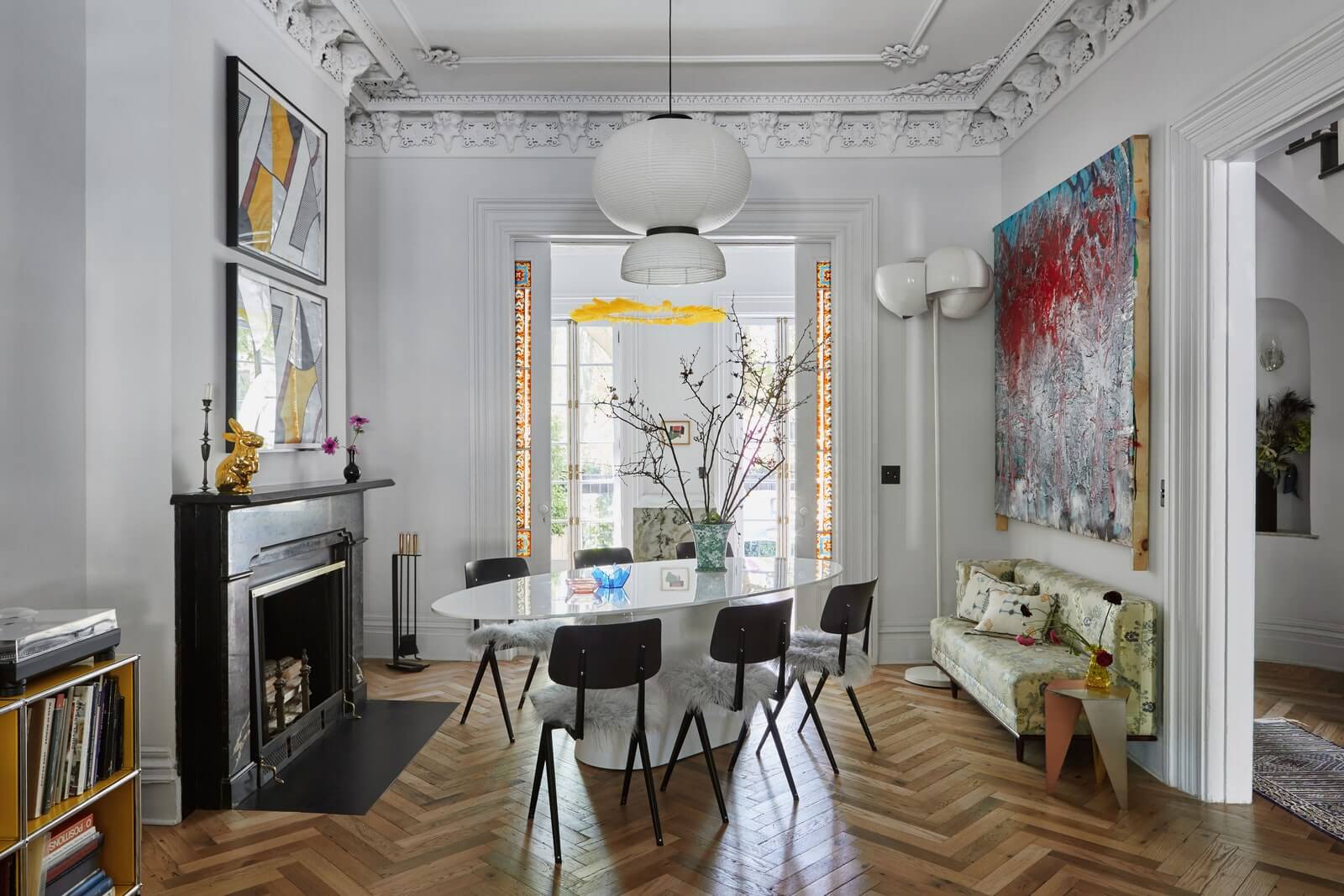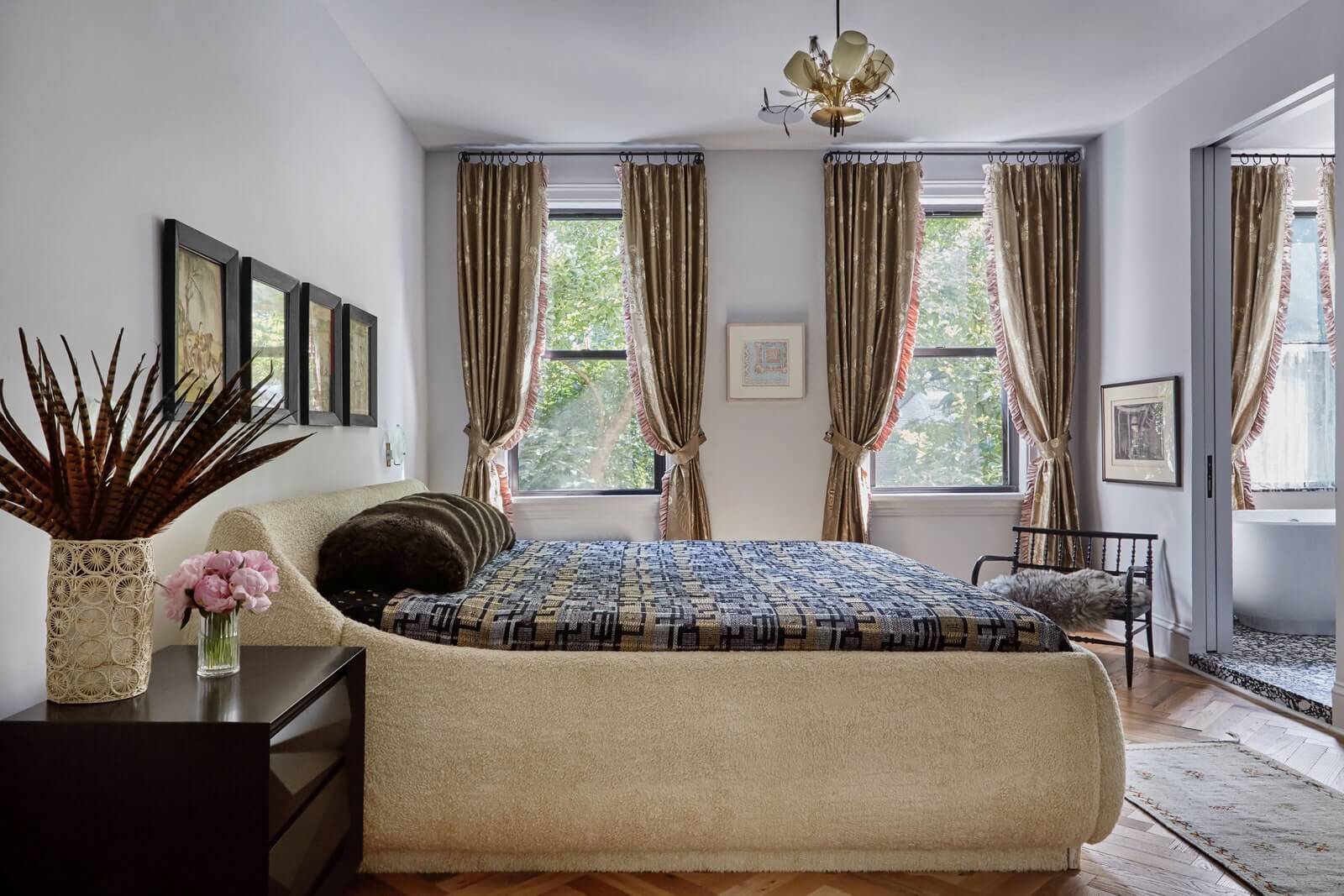 In this bohemian house in downtown Brooklyn, the suite has a custom bed. A runner from Marrakesh decorates the floor and highlights the eclectic taste of Fawn Galli. The master bathroom has a Renata black and white terrazzo floor, sourced from Ann Sacks, as well as the countertop, shower, and sink tiles. The bathroom vanity is a custom design made from brass.
You might enjoy reading Modern Bathroom Design For Residential Projects as well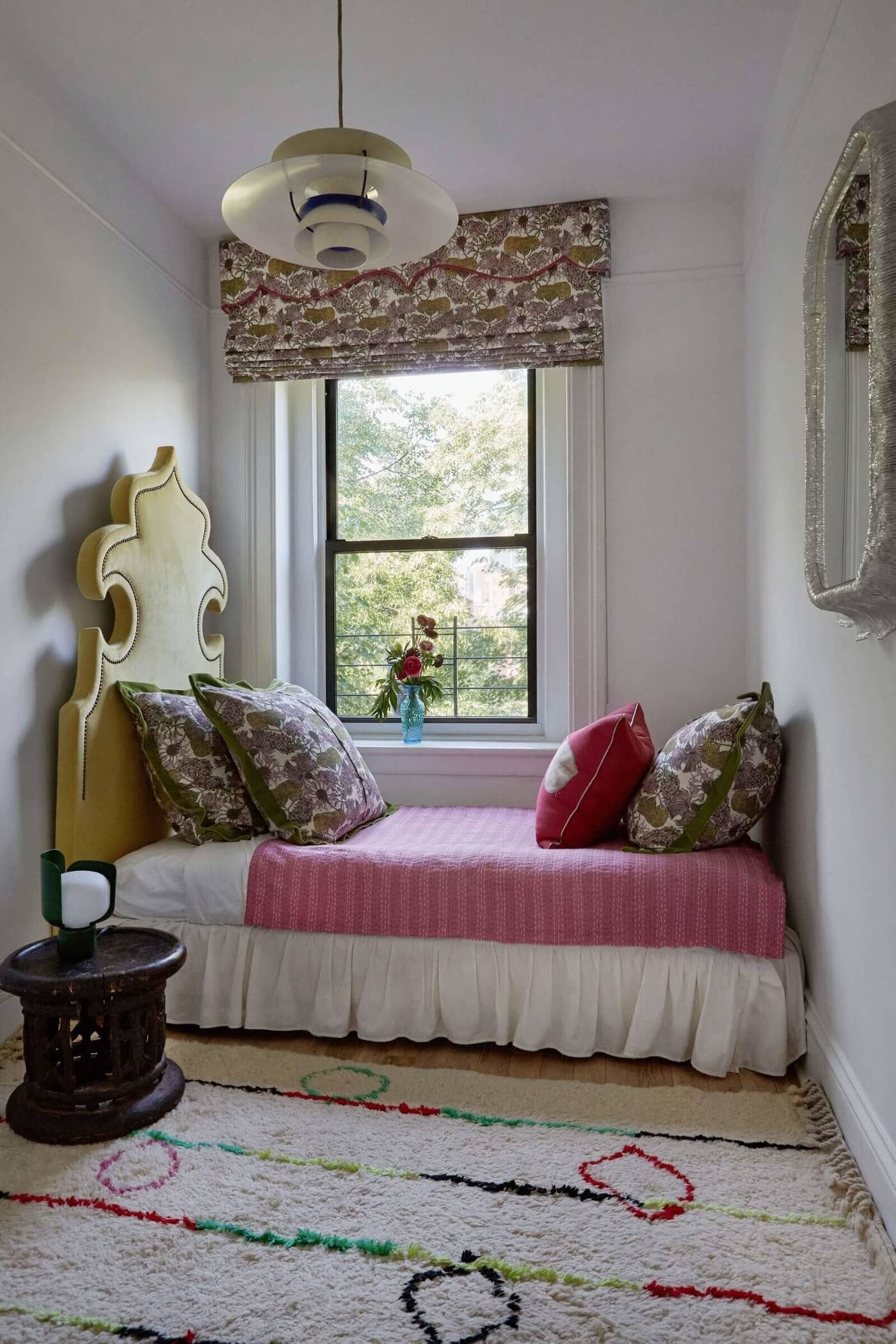 The remaining rooms of the bohemian home of Fawn Galli, namely another's children bedroom and guests room, outspoken the bohemian and artistic vibe of Galli's family home.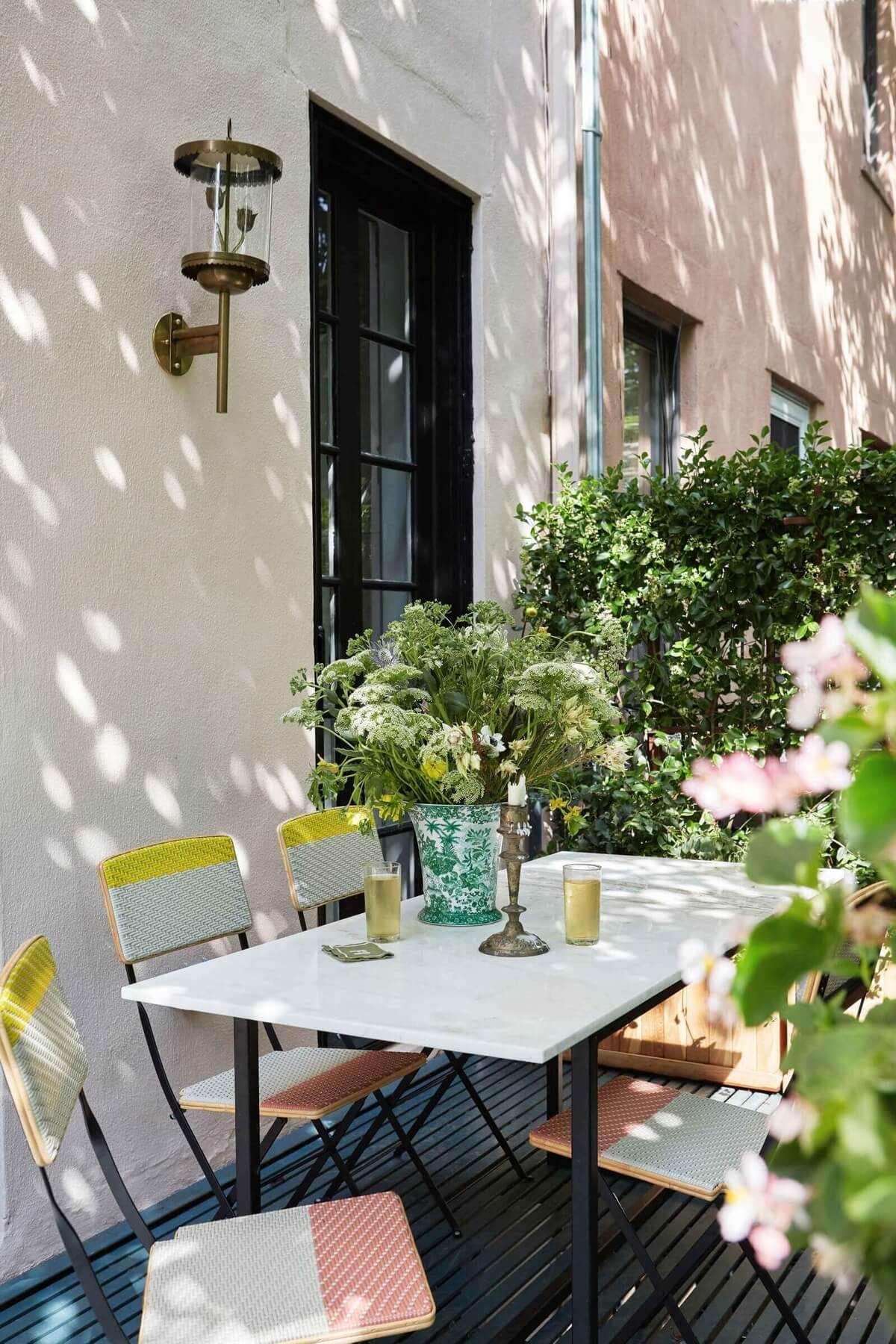 The bohemian courtyard of the family home of Fawn Galli is one of the rooms that definitely brings the family together. Designed by Thomas Little of Urban Green Gardens, the garden has a jacuzzi hot tub and seating and dining areas with colors and textures from Marrakech.

Get more inspiration to design a bohemina home with this Family House in Notting Hill From Eeisha Bharti Pasricha and Charles Mellersh. Also take a peek at Top Residential Projects moodboard on Hommés Studio Pinterest and save the most inspiring ideas!
Source AD