The interior design studio Nicole Hollis has created very sophisticated spaces that give calm in a surreal environment.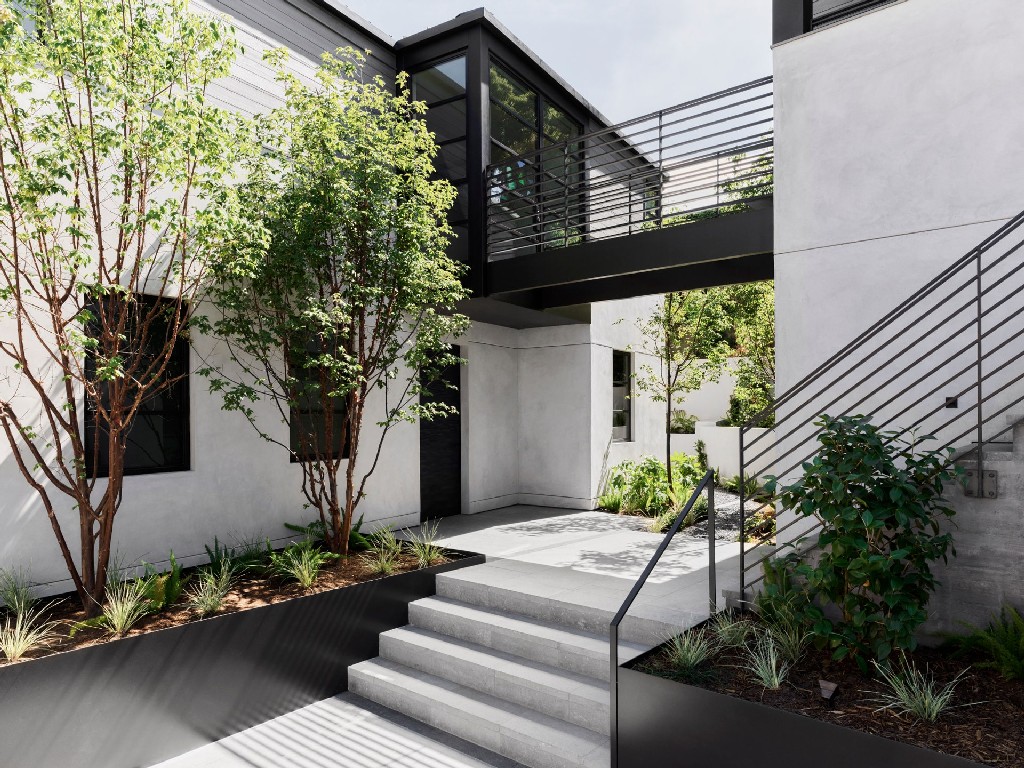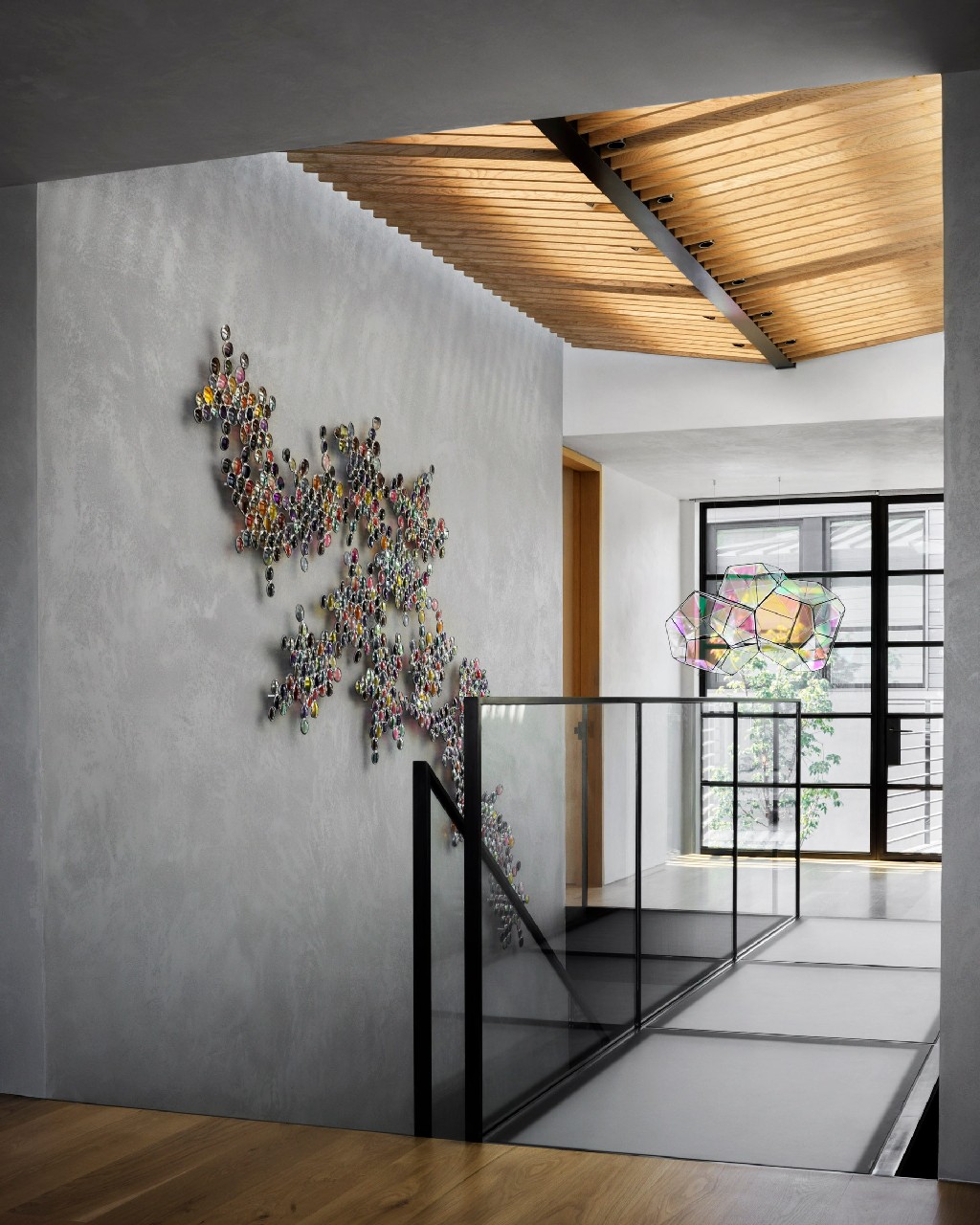 Located on the other side of San Francisco's famous Golden Gate, the charming town of Sausalito offers exceptional views. After spending many years living on the east coast of the United States, this privileged place was chosen by the house owner to return to the west coast.
Designed by John Lum Architecture, the house has about 300 square meters. The design bears the signature of Nicole Hollis. The owner wanted to have the perfect house to admire the San Francisco Bay, amuse himself with his friends, welcome his daughters when they visit and be enthused when it comes to work.
The interior designers at Nicole Hollis worked hand in hand with the architects at John Lum Architecture to guarantee consistency in materiality inside and out. One of the main objectives was to give all the notoriety to the views of the bay.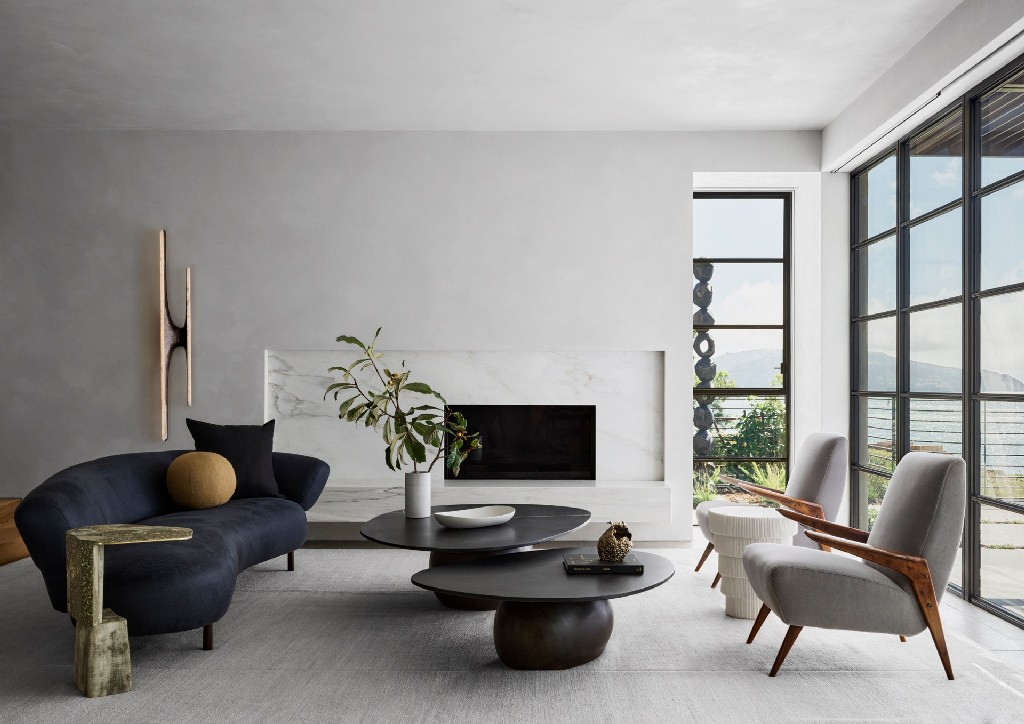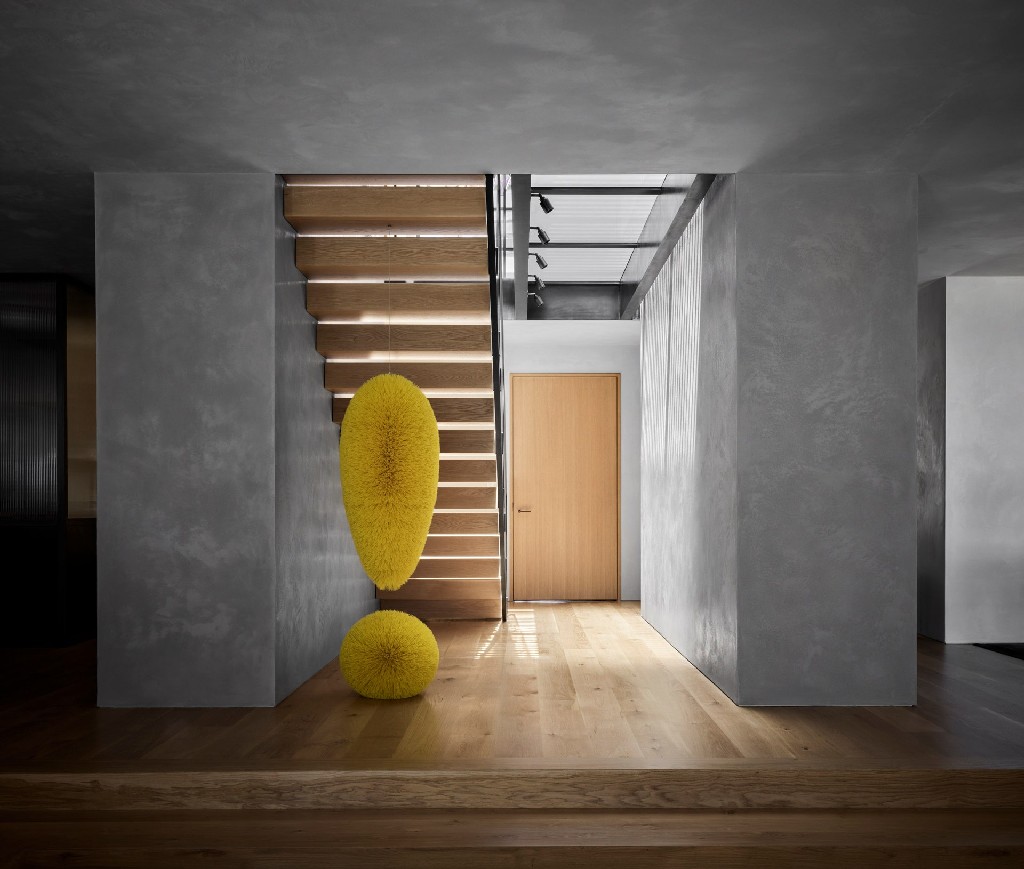 In the living room, the two vintage Italian chairs that the owner found in one of his favorite showrooms in New York provide the ideal balance between historical references and contemporary atmosphere.
The kitchen seems like a very simple cube. However, it has two stools designed by Nicole Hollis, inspired by the minimalism of Donald Judd. These two pieces fit perfectly under the island when not in use, keeping the clean architectural lines of the house.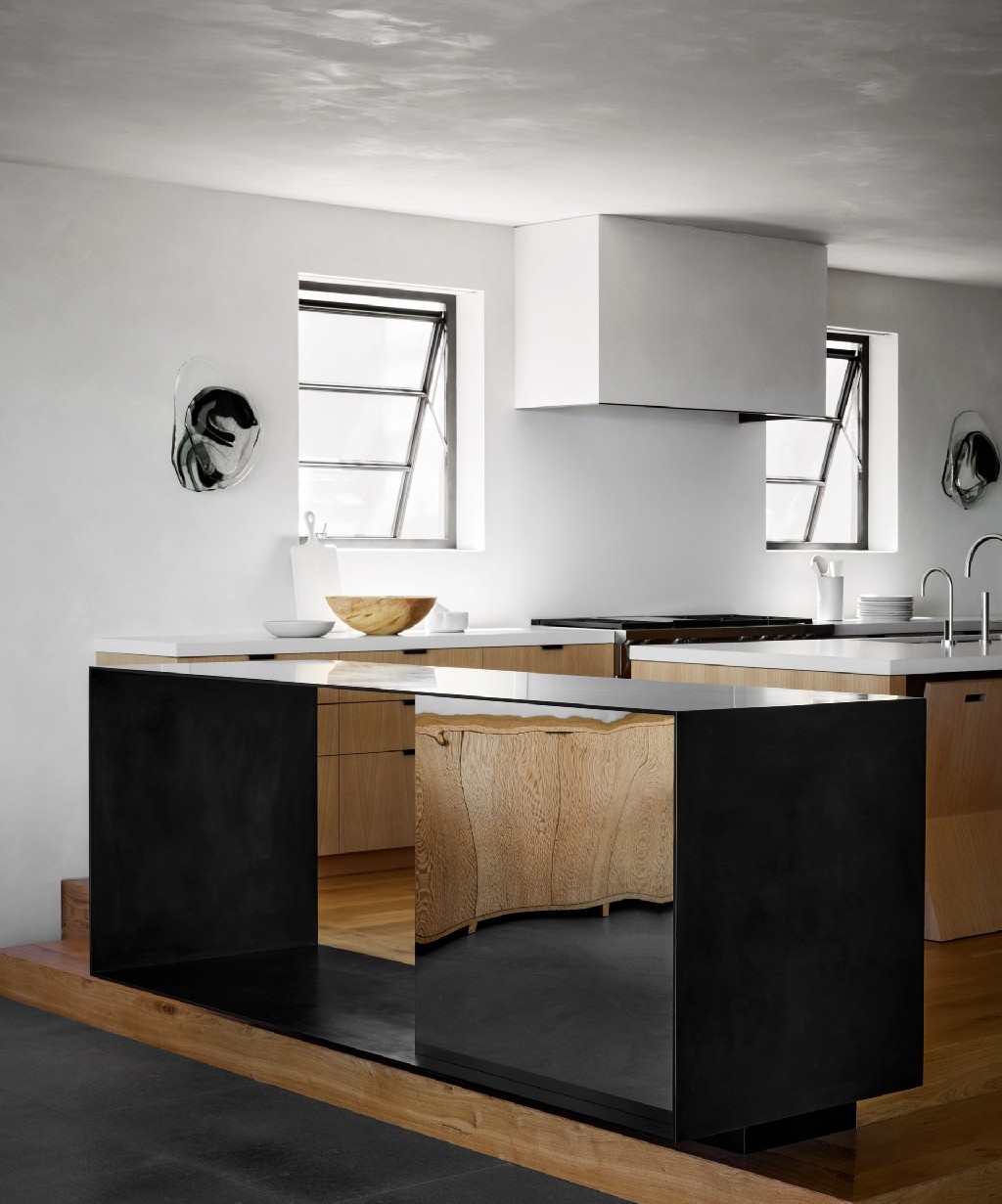 Throughout the design process, the team of interior designers took as a reference the three passions of their client: art, outdoor activities, and social entrepreneurship. As a result, the pieces purchased by the owner during his travels were included in the spaces. As a result, in this sophisticated home, each element has a purpose.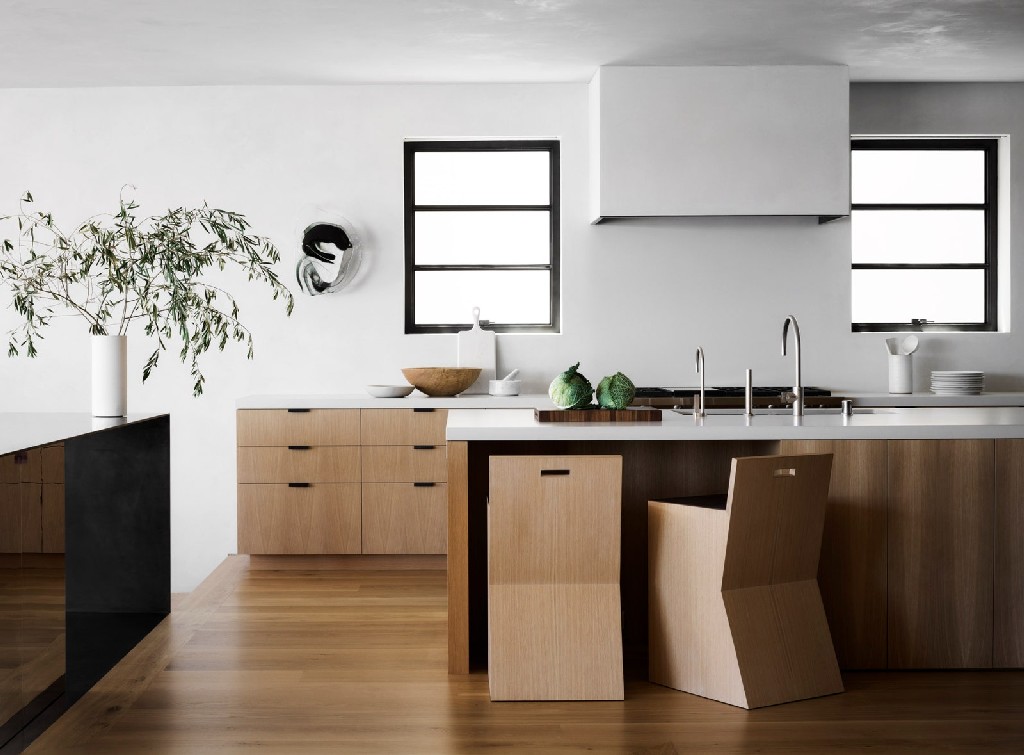 Download the Hommés Studio catalog and discover furniture, lighting, and home accessories to design a modern and sculptural interior. Pay a visit to ACH Collection website as well and discover high-end homeware and pet accessories for a wholesome modern lifestyle.