The top Australian interior designer Simone Haag surprised again with a charming design – in a mid-century home, the professional and her team developed a dream house full of neutral tones and artsy vibes.
Can you imagine how it would be if we could step into an absolute dream? Which kind of colors and textures would it feature? We know that everyone has their imagination and a personal dream space – but we may all agree that dreams could reflect calm and tranquility vibes. The newest interior design project by the top Australian interior designer, Simone Haag, translates beautifully what coziness and quiet are – the perfect scenario for a dream space in a beautiful mid-century home.
More than a dream, this beautiful mid-century home is real and attends to the name of Fenwick House – the narrative of this home starts with the modernist architectural legacy, which respectfully renews the pillars of mid-century architecture – highlighting the use of glazing, minimal decoration, and the balance between landscape and architecture. And all this story has the scenario of Kew in Melbourne as the background.
If nowadays, Fenwick House is one beautiful mid-century home – originally, it was two houses designed by Edition Office and Flack Studio. The house blends landscape, architecture, interior design, and beautiful decorations where Simone Haag brought rhyme and reasons, celebrating this mid-century home and its captivating story. The top interior designer also included in this narrative the client's personalities and dreams – which can be seen through every detail of this home – from the furniture, lighting, artworks, and decorative items.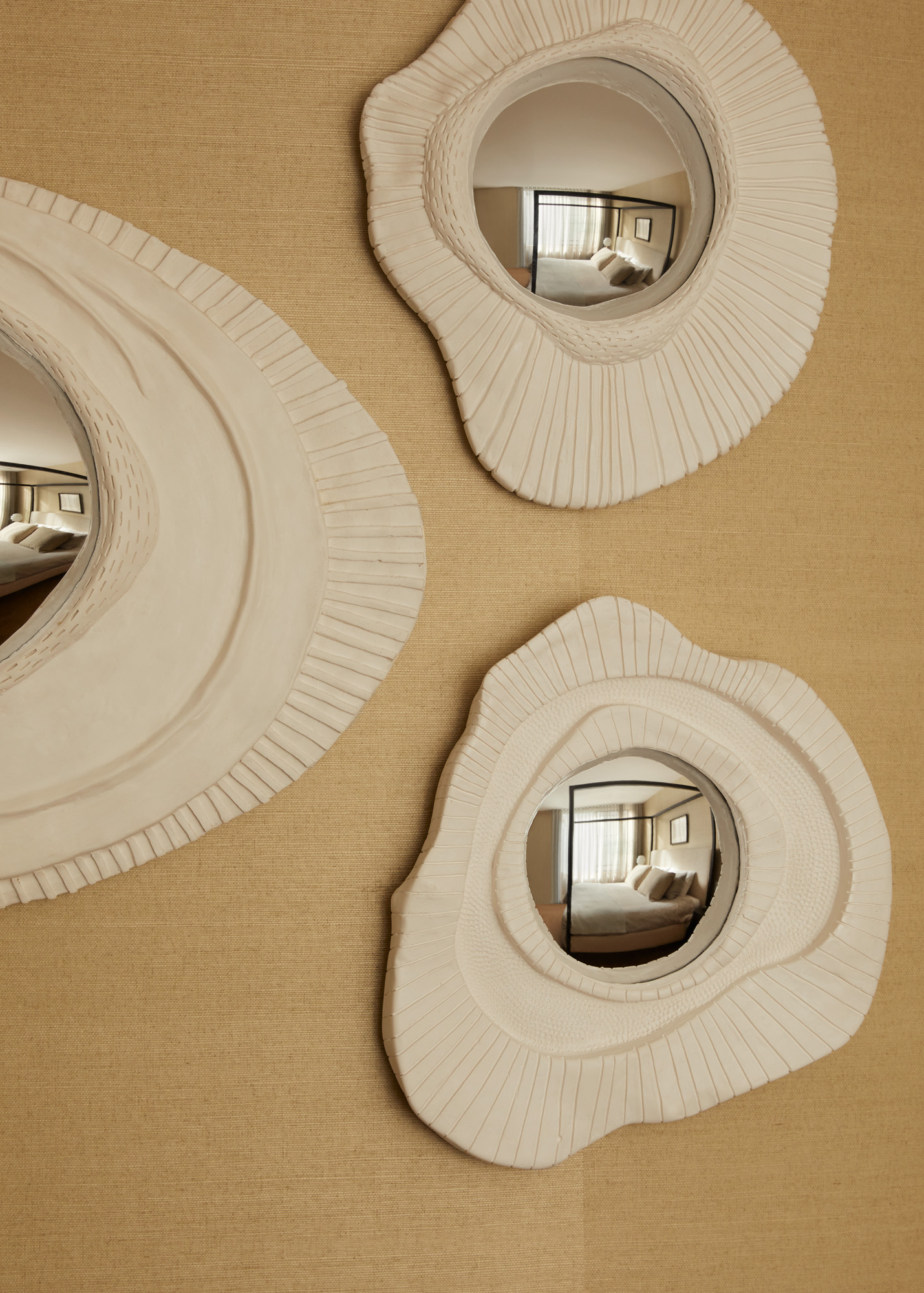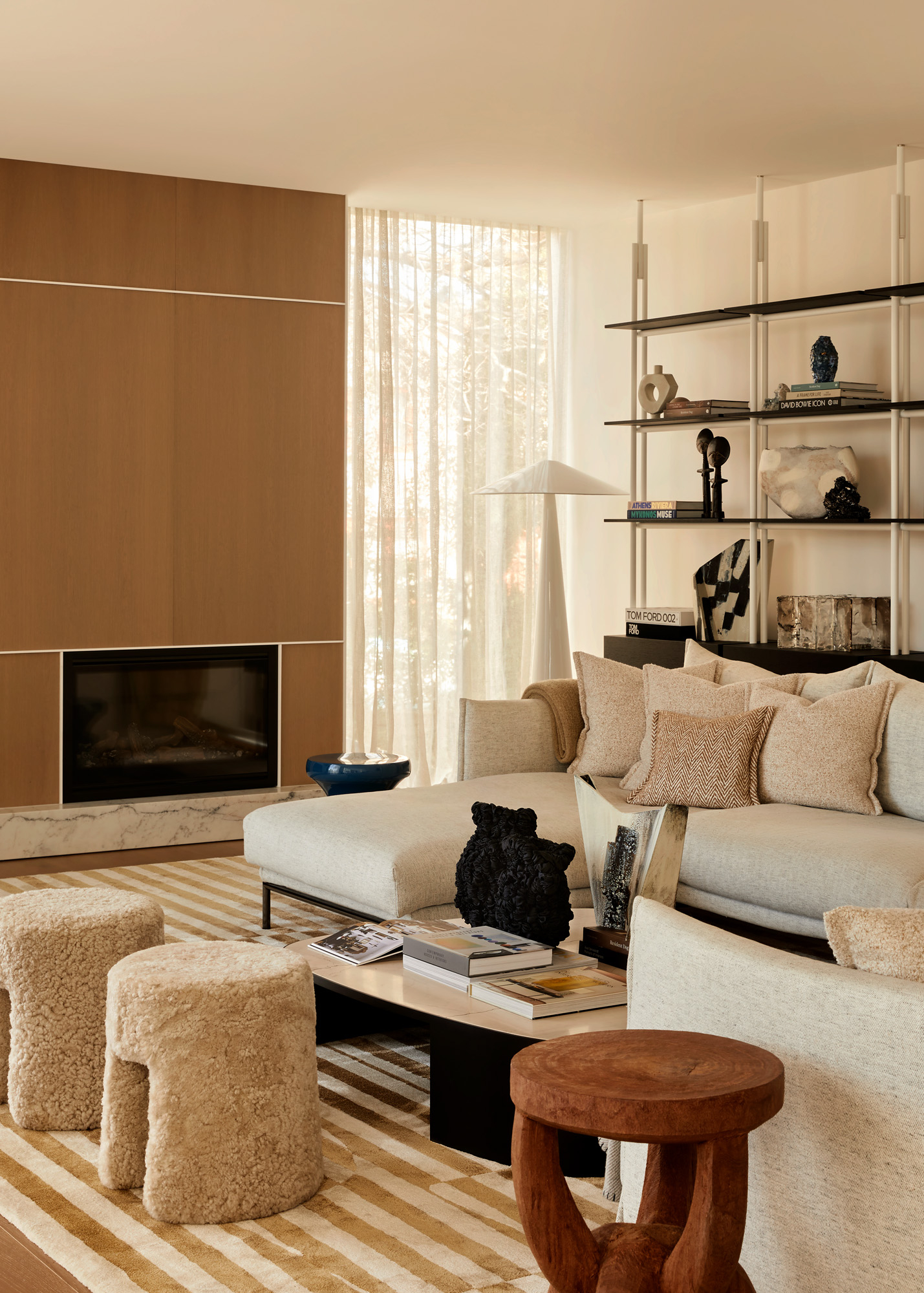 Step into a dream: a tour inside Simone Haag house design
In this dreamy mid-century home in Melbourne, Simone Haag reveals a beautiful and warm blend between modern design and mid-century modern architecture. The professional and her team of talented designers selected three iconic pieces from the HOMMÉS STUDIO collection to be featured in the project: the Santiago center table, Malala chest of drawers, Luminous table lamp, and TAPIS Studio's shaped #038 rug.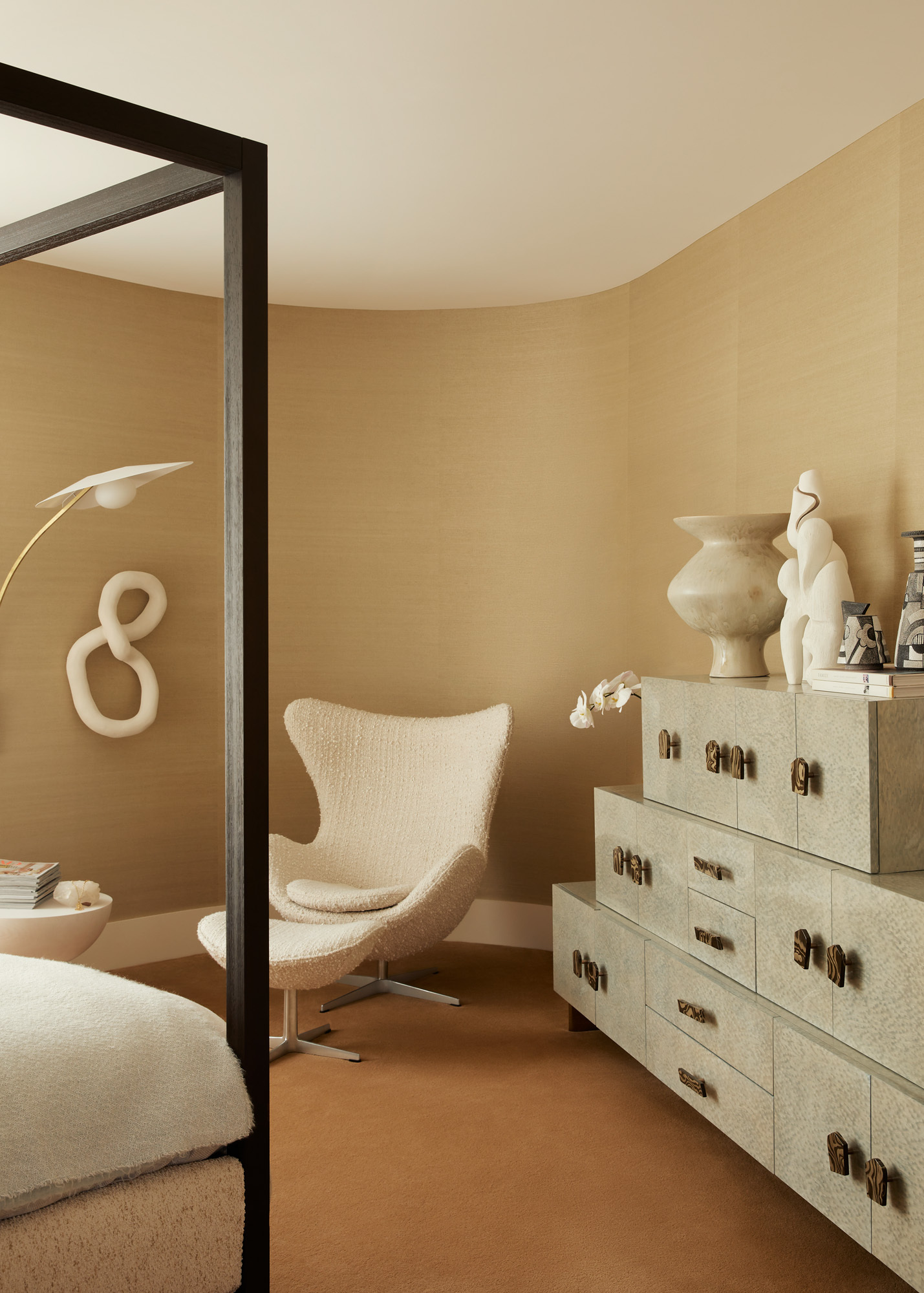 Santiago Center Table

Center Table

$

3.478

Malala Chest of Drawers

Chest of Drawers

$

7.934

Luminous Table Lamp

Table Lamp

$

3.684
This mid-century home highlights a warm and peaceful atmosphere across four floors – two above and two below – where a sophisticated interior with a bright color palette, stunning furniture, and lovely artworks inspired by nature help to bring this dreamy vibe to this real home. Besides the calm sensations and beautiful composition, this home has a vital pillar on nature, and each design choice has created a forever family home.
The genuine feeling that this dreaming mid-century home evokes is highlighted by touches of the original blue, custom textiles, and patterns that go from geometric to organic silhouettes, boosting this charming mid-century home with an original design. Therefore, the interior also features lacquered glowing gold leaves, shining decorations, and sparkling expressive details that complete this natural and dreaming scenario.
This charming mid-century home acknowledges an order of magnitude where the patterns of clean and noble hues reign in the effort to balance architecture, interiors, and landscape with the essentials that represent beautiful dreams and reflect the flow of living. Each space has been adorned with furniture and objects that enrich the comprehensive experience of the home. The essence of this charming layout remains an absolute dream capable of creating the best memories while preserving the beauty of a mid-century home and its history.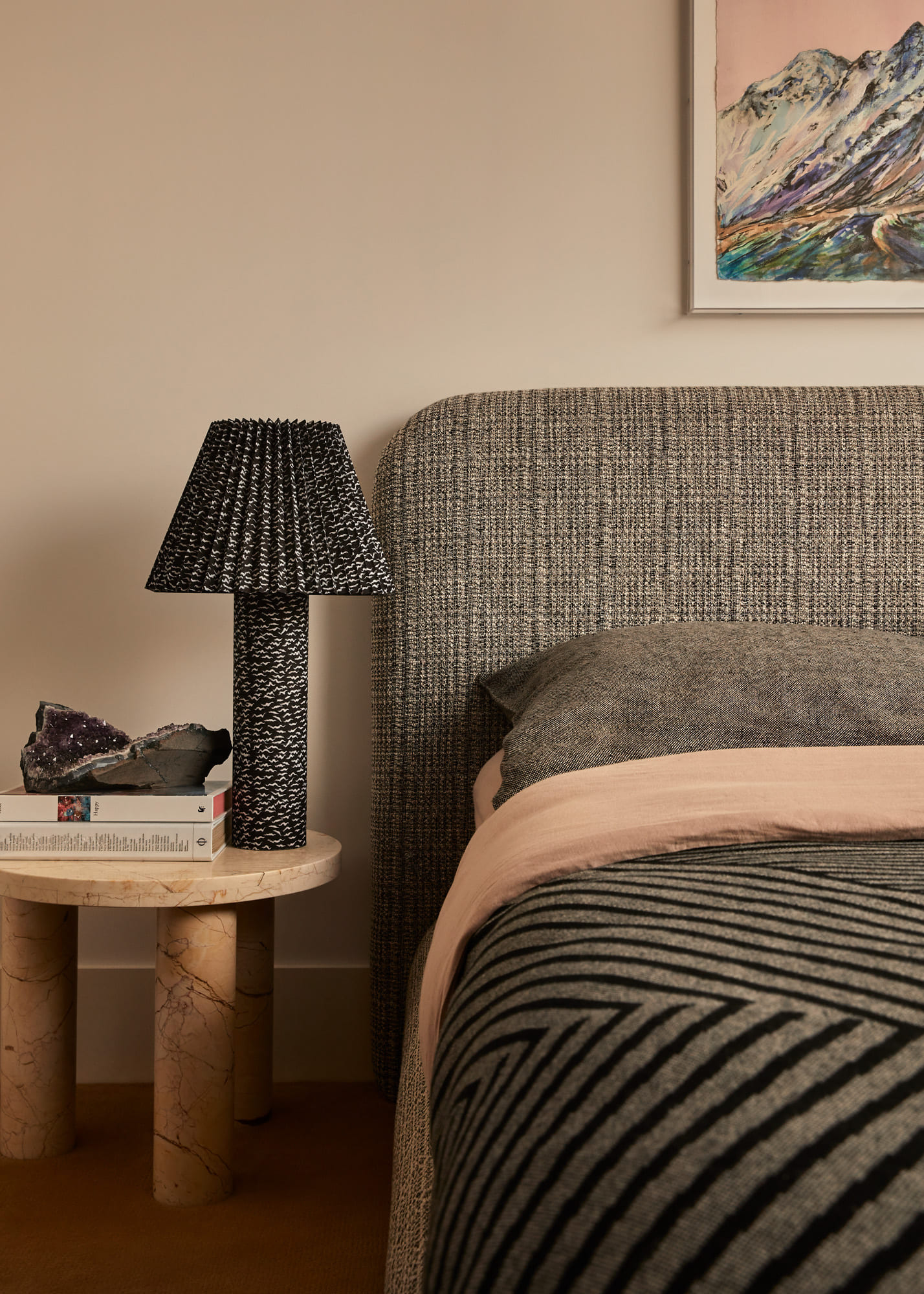 Our suggestions for a dreaming scenario:
ABOUT SIMONE HAAG
Simone Haag is regarded as one of Australia's top stylists due to her extensive collection of design awards, impressive clients, and impressive portfolio of work. Her expertise is creating timeless interiors that combine unusual vintage furniture, modern design, and her client's personal stories to create her look. Simone challenges the frontiers of furniture, art, and artwork curation with her extensive knowledge and unique vision for each project.
With over a decade of experience in the interior design industry, Haag has a unique and genuine signature that makes each project special and authentic. Simone's distinctive style emphasizes a warm atmosphere and layered spaces and led her to some notable acknowledges, such as the Belle Magazine nomination as an emerging design star.
Simone has established a niche in the Melbourne design community as an idealist, influencer, and ambassador. Her firm's projects have received nominations for the Australian Interior Design Awards and, more recently, the IDEA Awards, on whose jury Simone most recently sat as a jury. She frequently has articles about her work published in magazines like Belle, Vogue Living, Real Living, and Elle Decoration.
We hope that this mid-century modern home has inspired you as much as it inspired us. Discover more beautiful projects by top interior designers on our interior design page and continue your inspiration journey in the world of interiors.