Urban Garden House is a contemporary luxury home in Toorak, Melbourne. Rob Mills Architecture & Interiors designed the stunning cosmopolitan family house.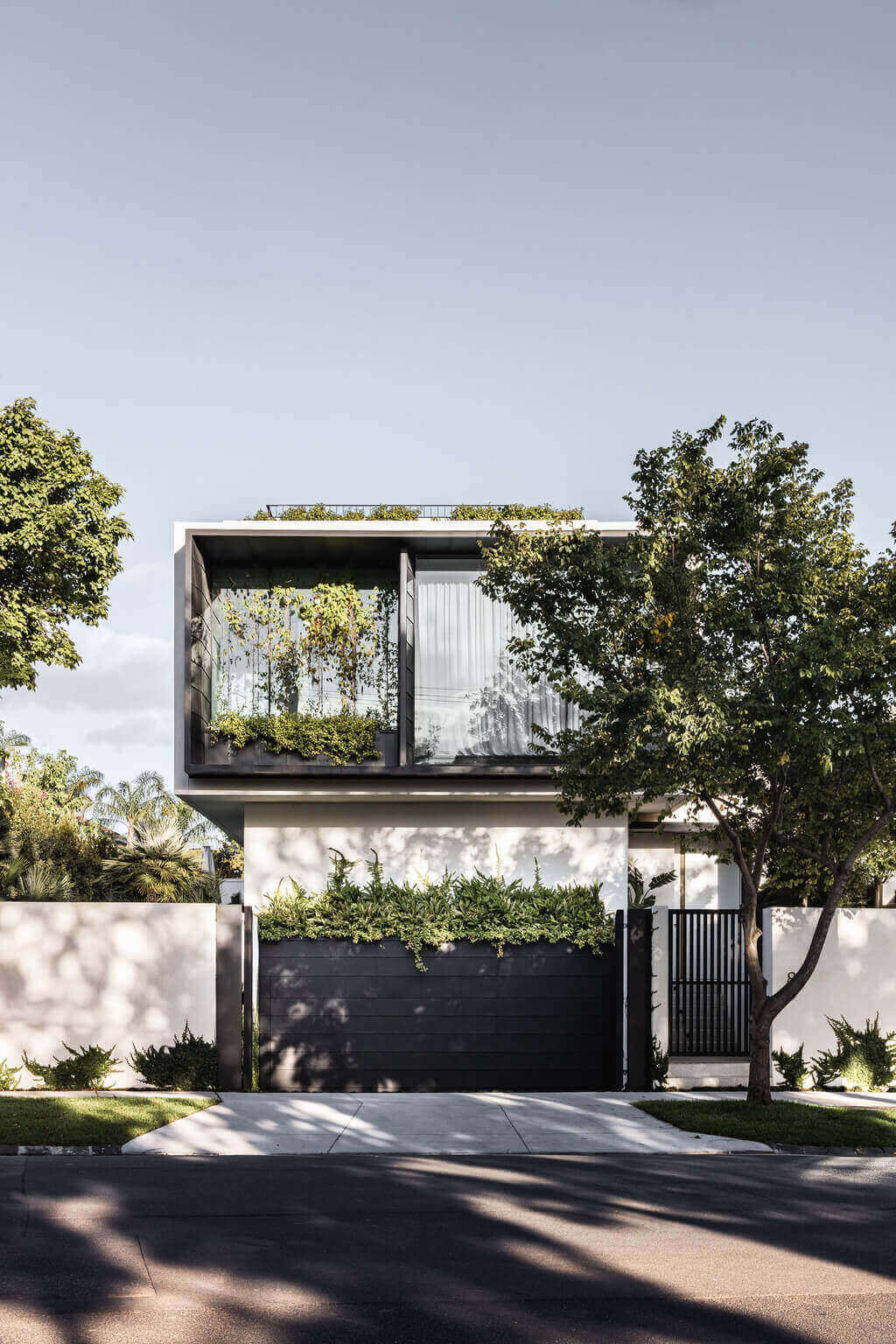 GREEN LANDSCAPE AND NEUTRAL FAÇADE
Rob Mills Architecture & Interiors award-winning studio designed another breathtaking project. Urban Garden House is a contemporary luxury home in Toorak, Melbourne. On the outside, a green landscape unveils the façade. The entire house is surrounded by trees as well. The house combines landscape, architecture, and interior. It is almost a treehouse in an urban jungle. The exterior is a link between the neighborhood and the interior of the house. The façade is predominantly black, while the inside is predominantly white. The neutral color palette contrasts with the greenery that grows freely around the house.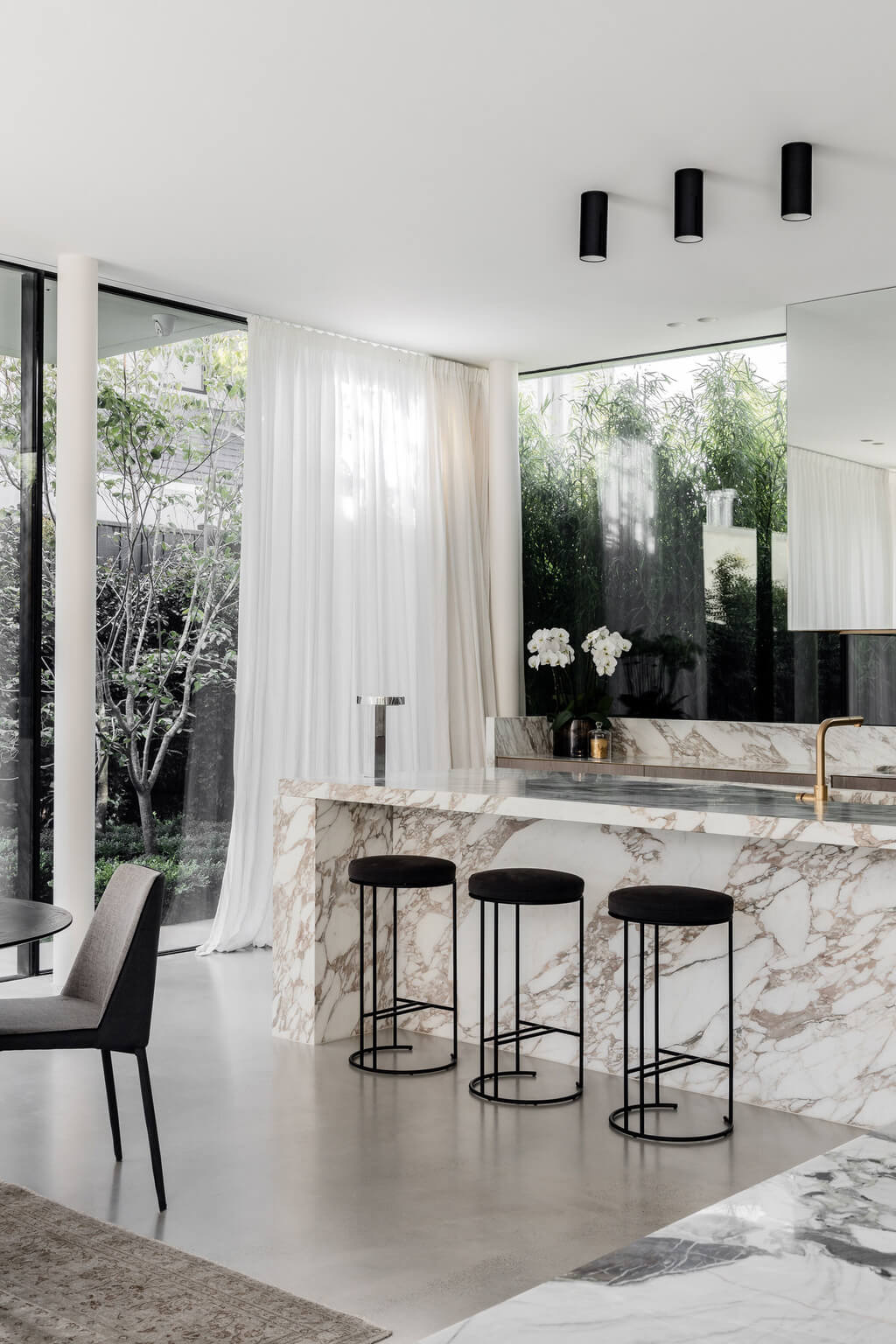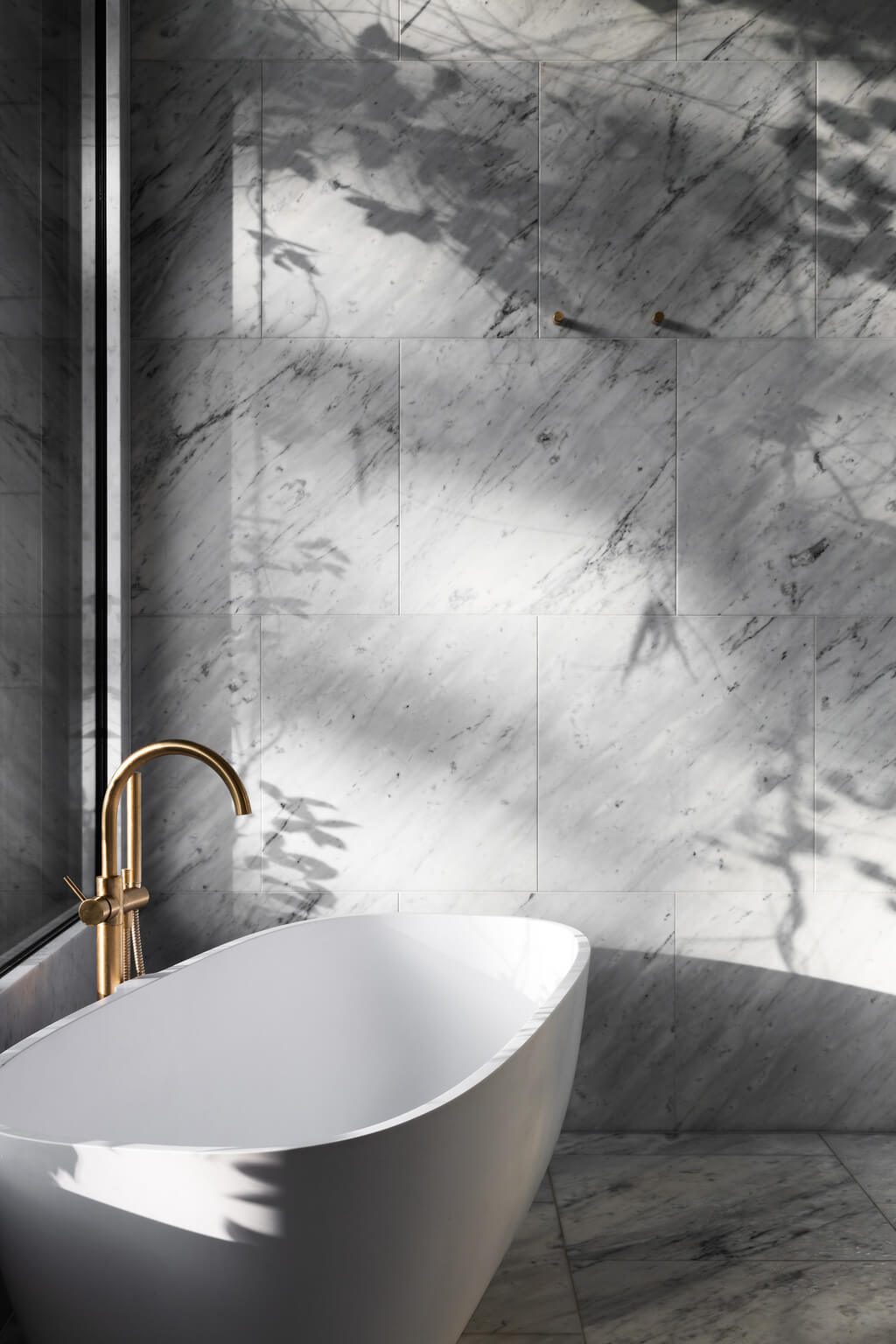 CONTEMPORARY LUXURY KITCHEN IN NEUTRAL HUES
The owner of the house is a young couple who also owns one of Melbourne's top restaurants. Therefore, the kitchen is the heart of the house. Since it couldn't be any different, its interior is all-white. And the walls are big windows from which the trees are welcomed inside. The floor is concrete and the kitchen island is white marble, and there are brass fixtures as well. The result is a neutral color kitchen, with a lot of layers, patterns, and textures. Far from boring or minimal. The kitchen is effortlessly luxurious.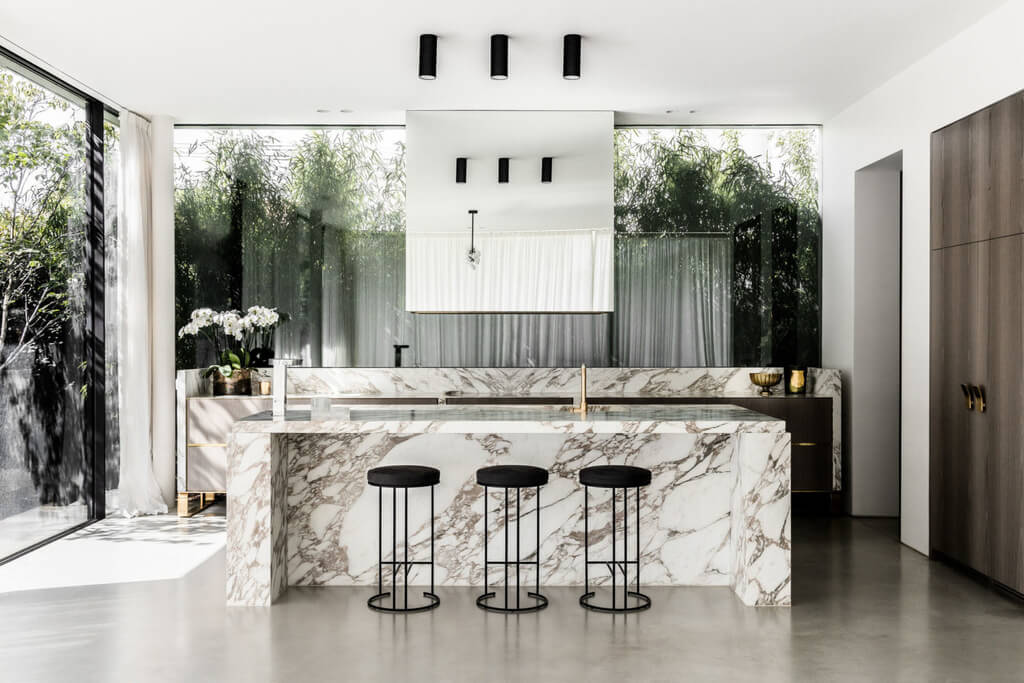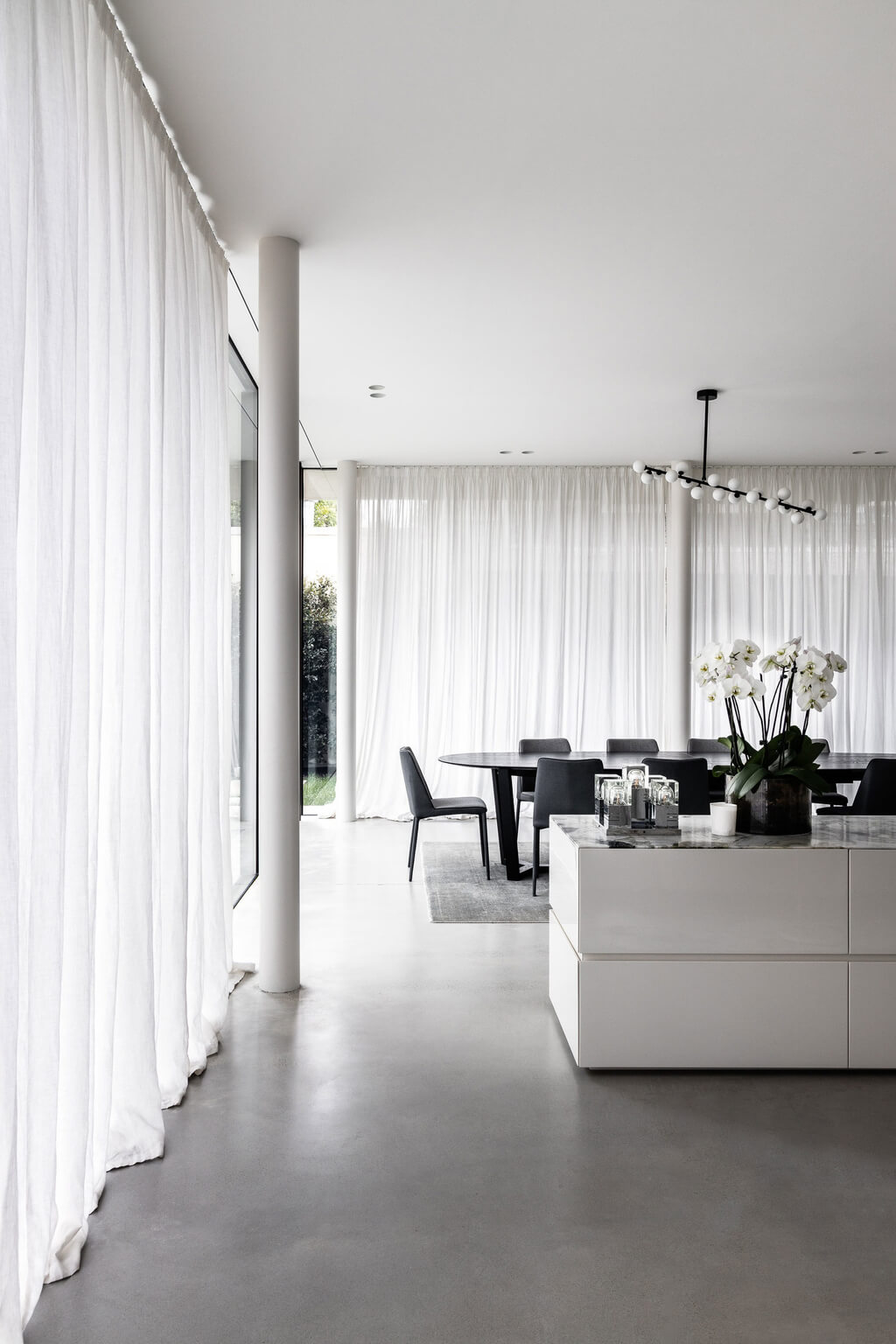 DECOR IN EARTH TONES
This house in Melbourne projected by Rob Mills is committed to highlighting the beauty of the landscape. The neutral dark hues of the neighborhood, the green elements that hug the house's walls, or the bright light that goes inside each room. Rob Mills Architecture & Interiors went to a full neutral color palette. As mentioned before, the outside is mainly dark while the inside of the contemporary luxury home is mainly white. The white color is great to capture and reflect the sunlight and enhance architectural shapes. Like the stunning curved wall of the master bedroom.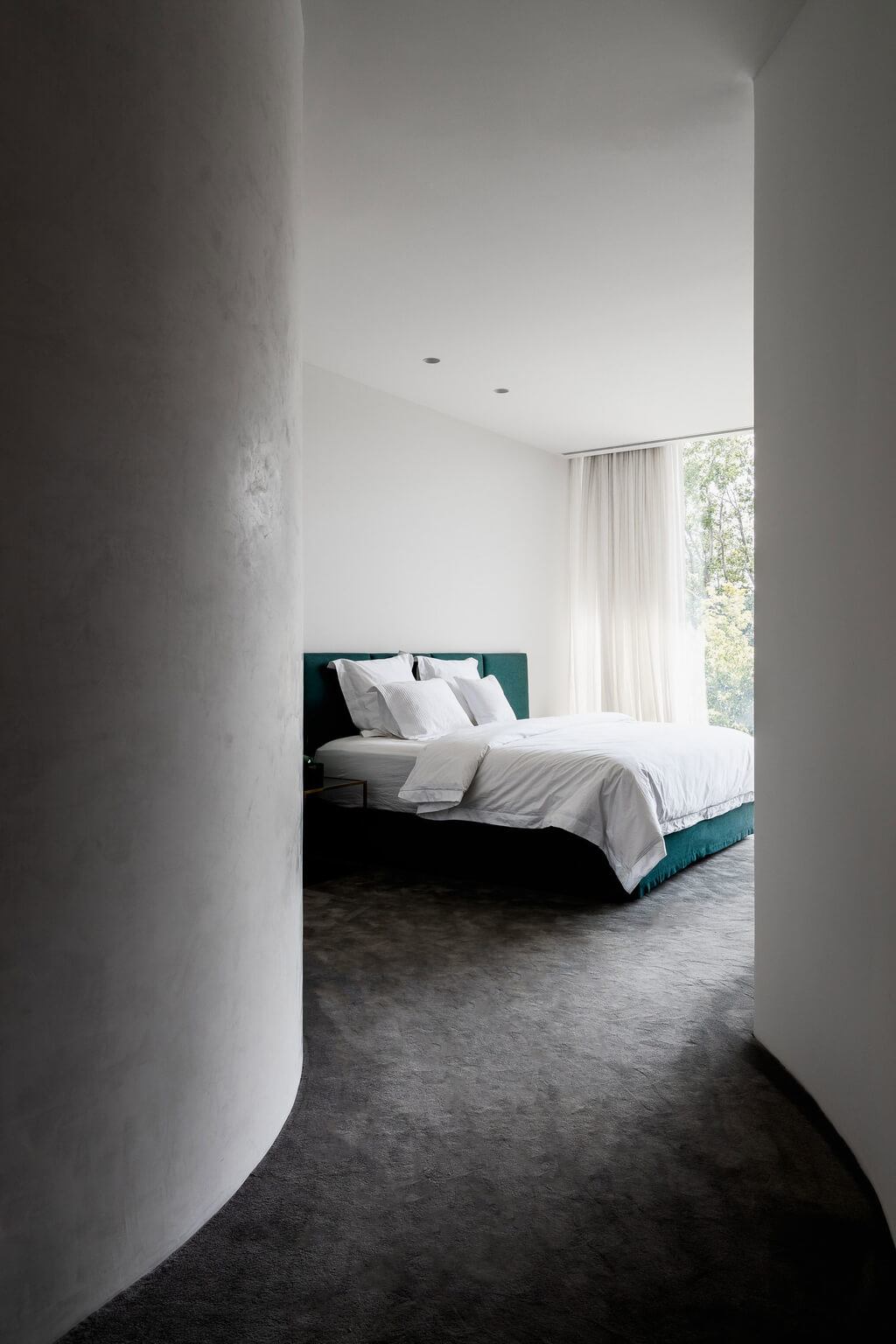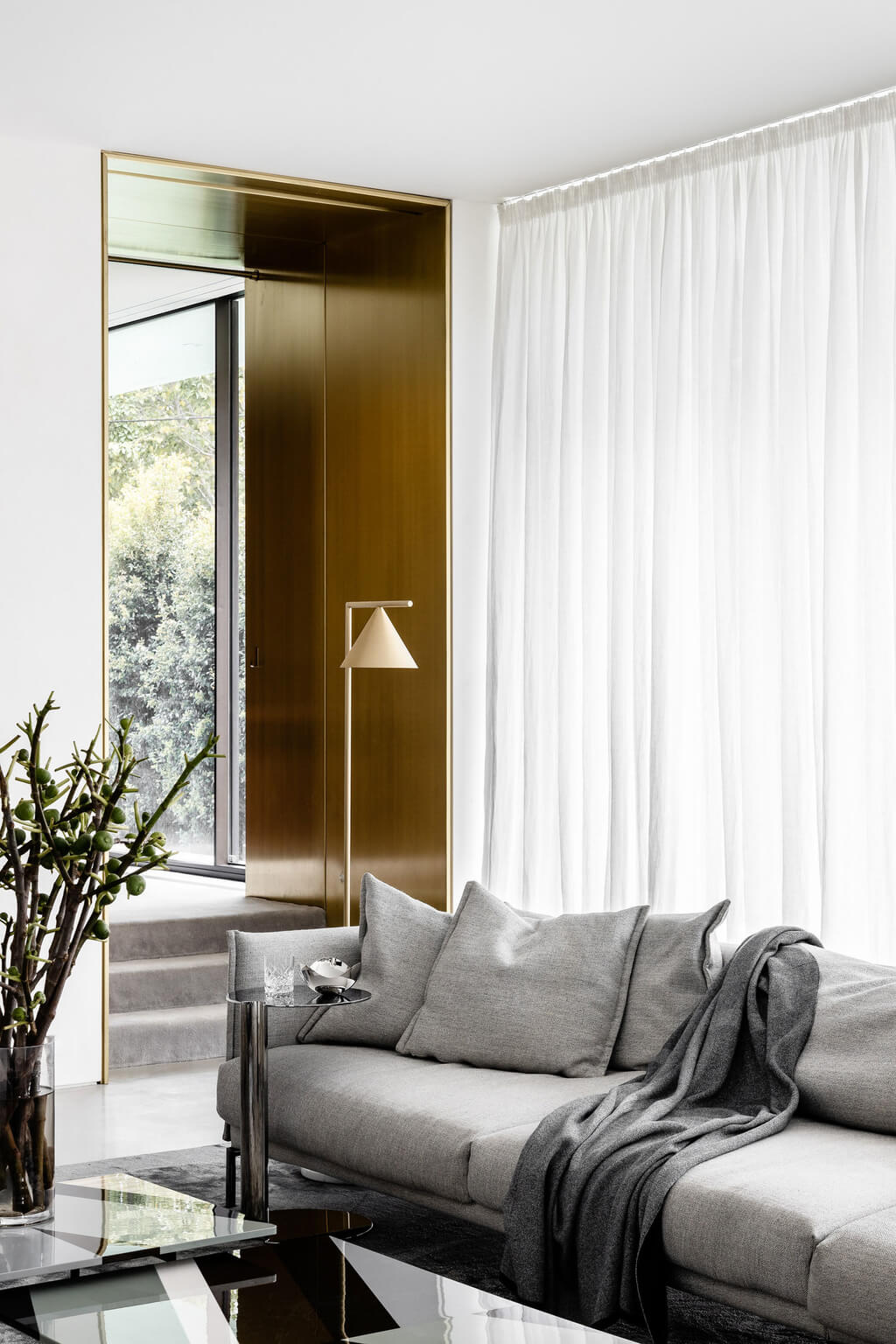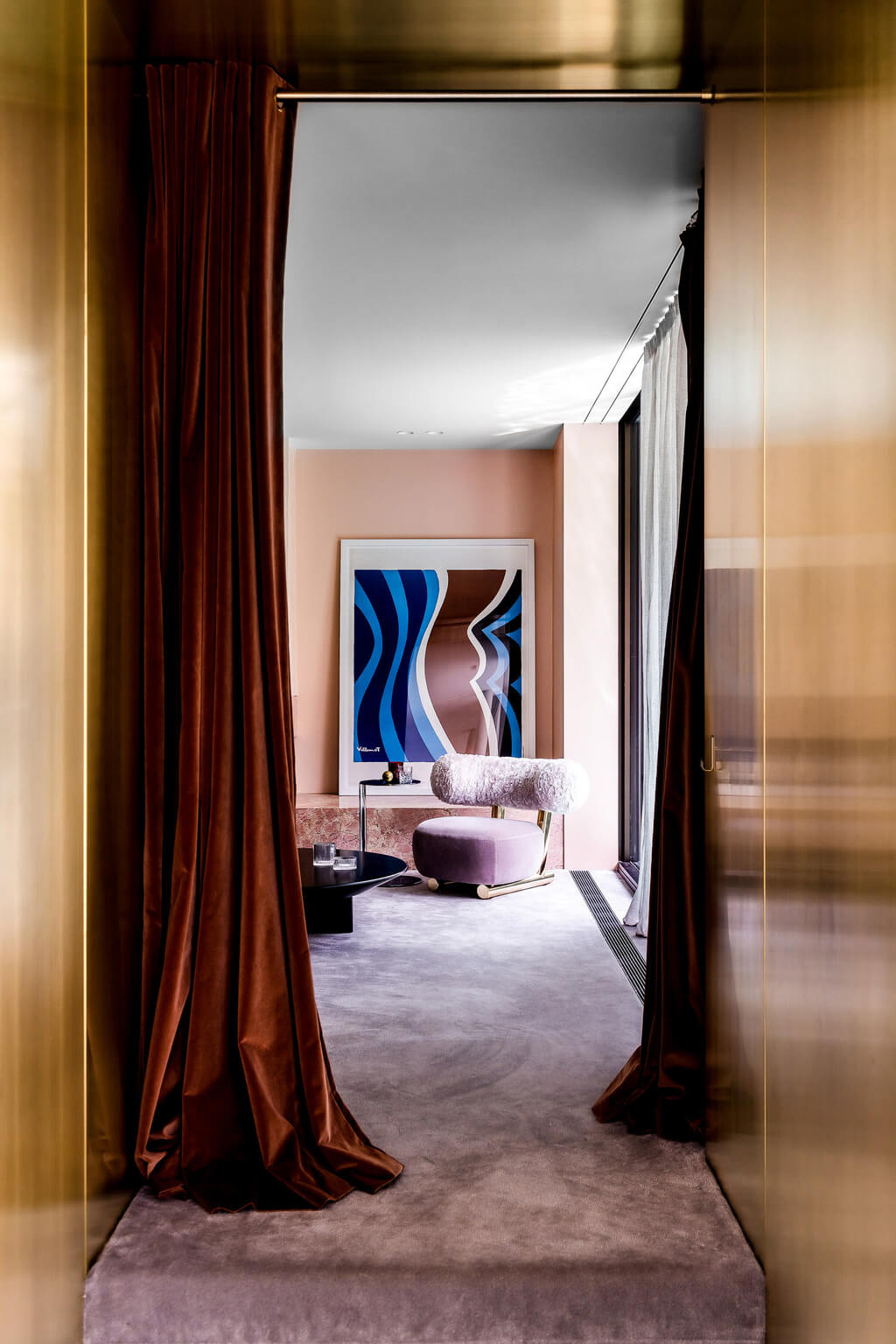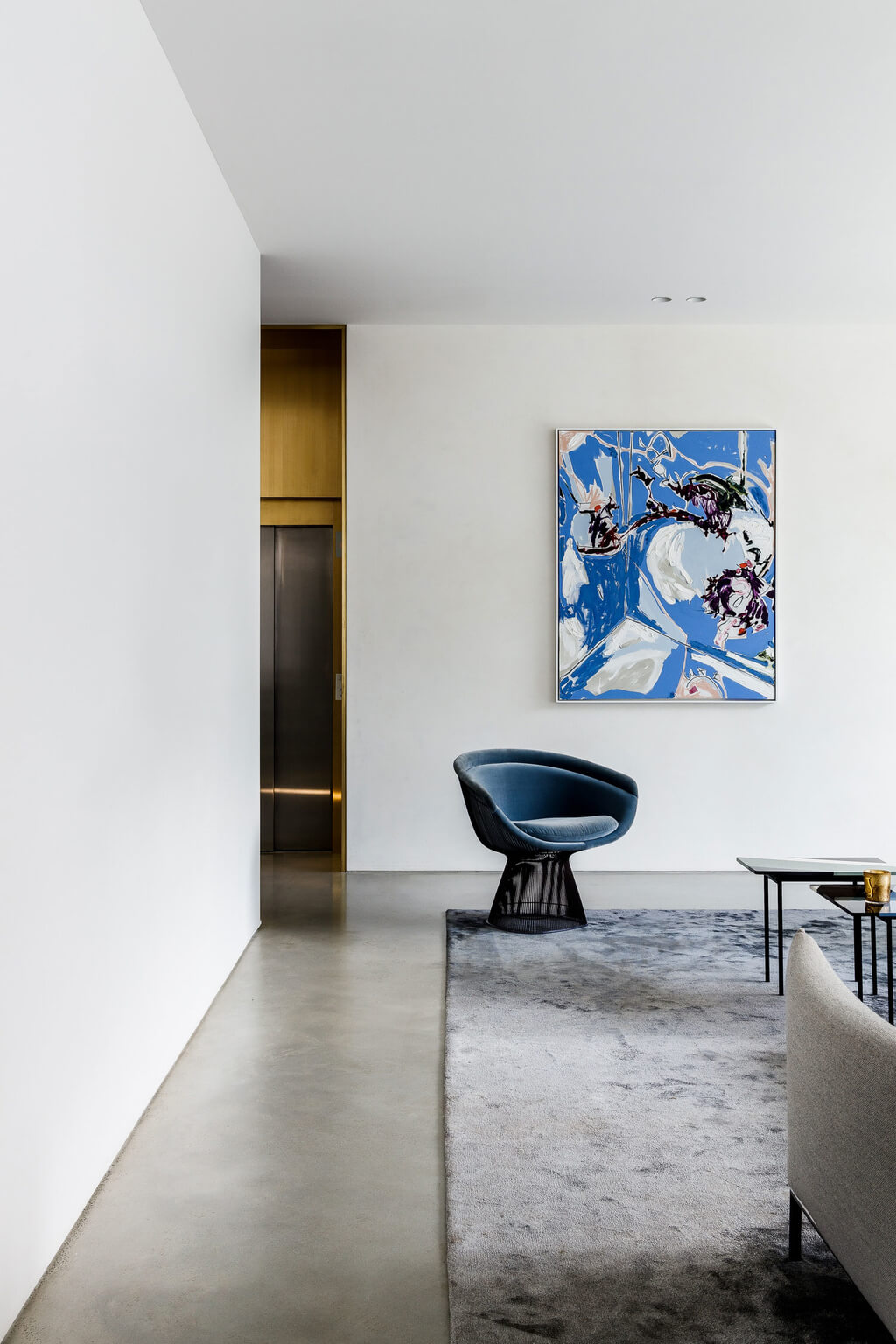 Even though Rob Mills adopted white as the main color for the interior, warmer colors are found. For instance, rusty red and pale pink, as well as several brass details. Well, some argue that gold is a neutral hue, and we're part of that team. The award-winning architecture practice seems to consider metallic tones neutral as well.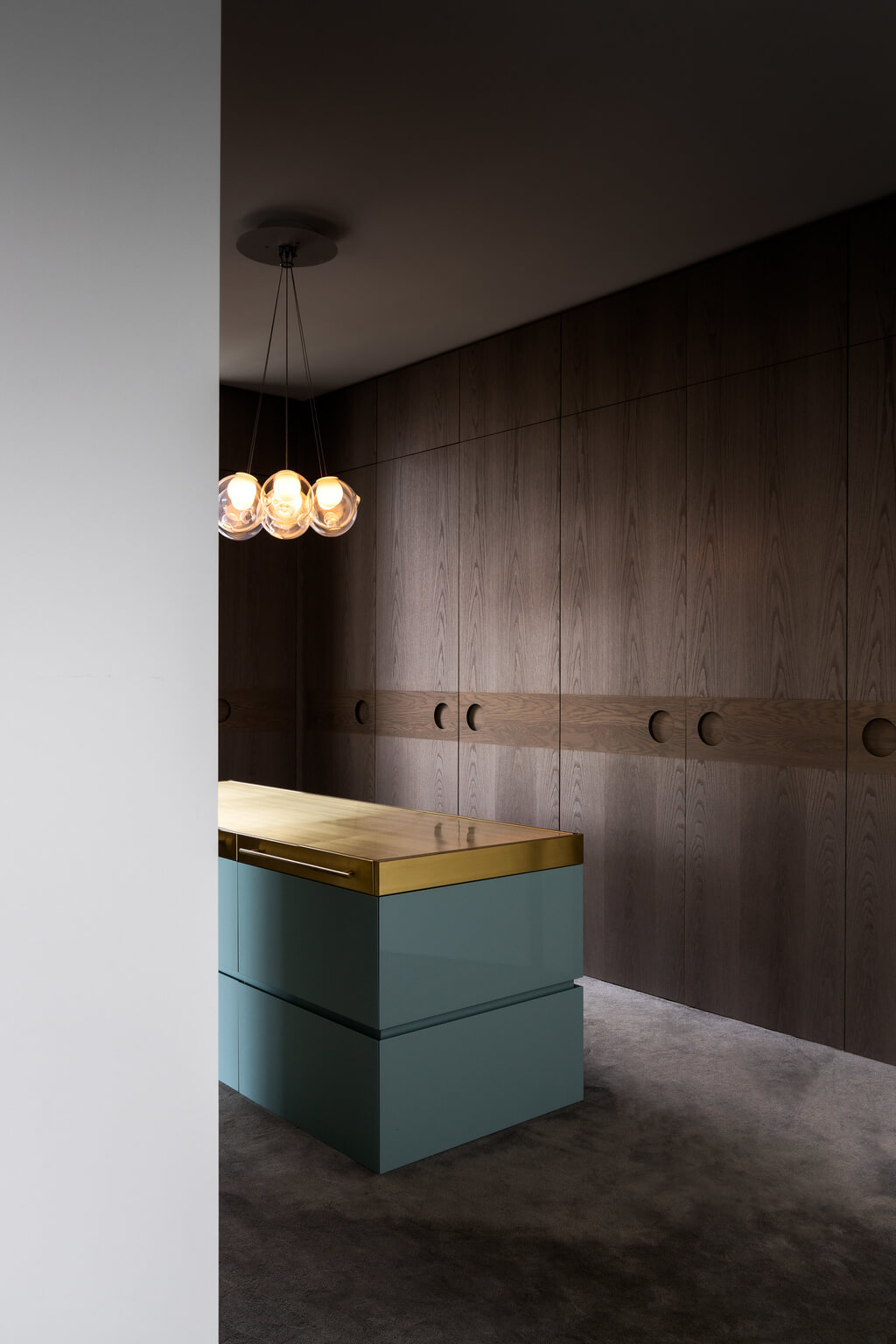 Are you into Australian architecture or contemporary luxury homes in neutral hues? Both? Ok, then round up to stunning penthouses on Sydney Harbour.
Source: https://www.yellowtrace.com.au/rob-mills-urban-garden-house-toorak-australian-architecture/