A luxury French Style home in the heart of New York City. Architect Nathan Litera is the mastermind behind the six-floor family home on Madison Avenue.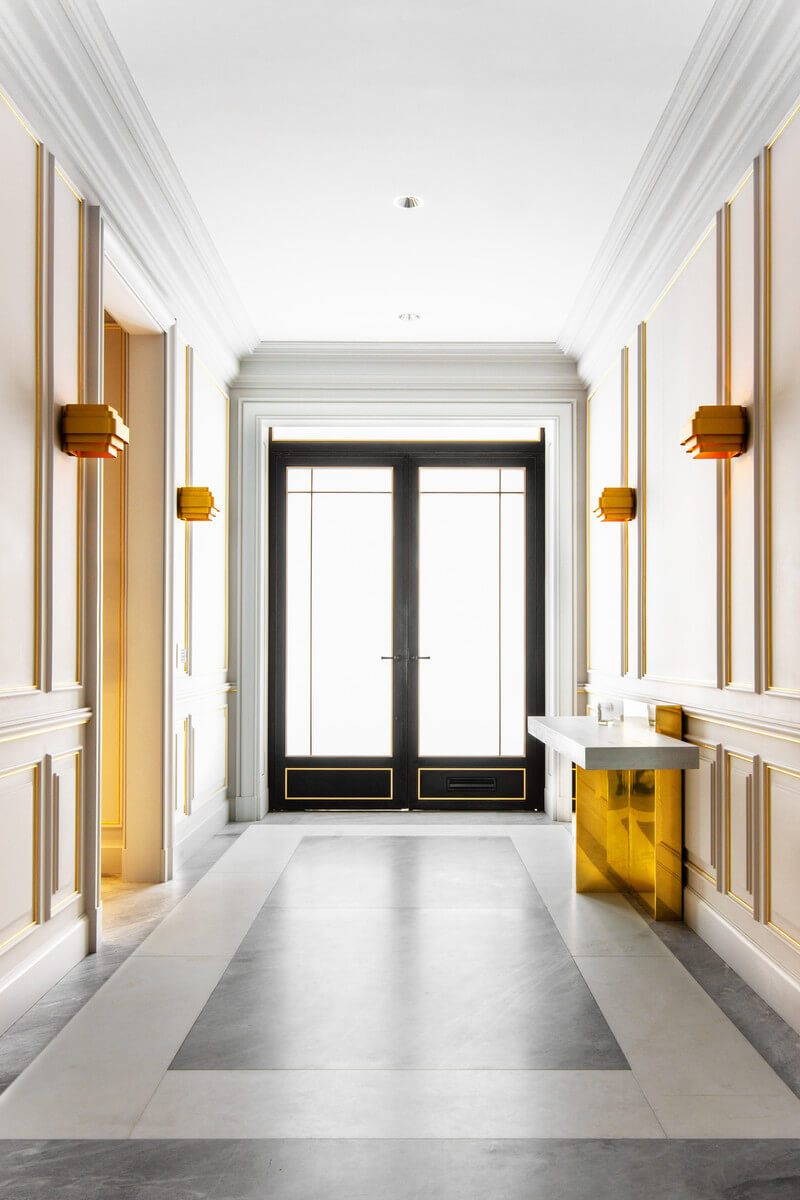 Historical Building in The Heart of New York City
Located in Upper East Side, the six-floor property originally was two separate buildings. The current owner and father-of-three demolished the initial structure and merged the buildings together. Afterward, the Paris-born architect Nathan Litera transformed the NYC historical building into a French Style family home.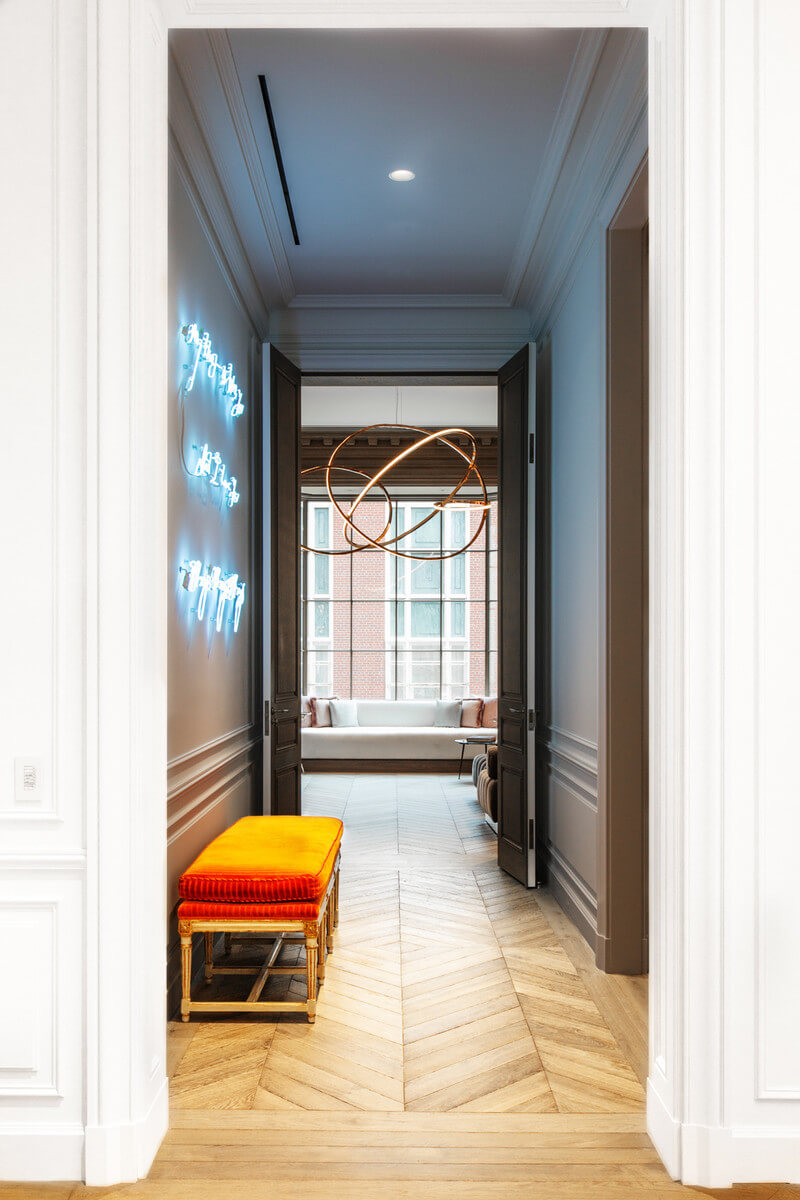 Starting from the outside into the inside, we find the French Style landmark present both in design and construction. As Nathan Litera said, the redesigned exterior facade would "do for an authentic French hôtel particulier, with wrought iron railings like those found in Paris". It also serves as a premonitory of what awaits inside the 1,400 square meters property. In the own words of the architect, a home "typically French, in terms of style and proportions".

French Vintage Furniture and Italian Marble
Many of the rooms in this house have a white or neutral color palette. To luxe up the entry hall, Nathan Litera added some pops of color. They are present in works of contemporary art from American artists but also in the colorful benches.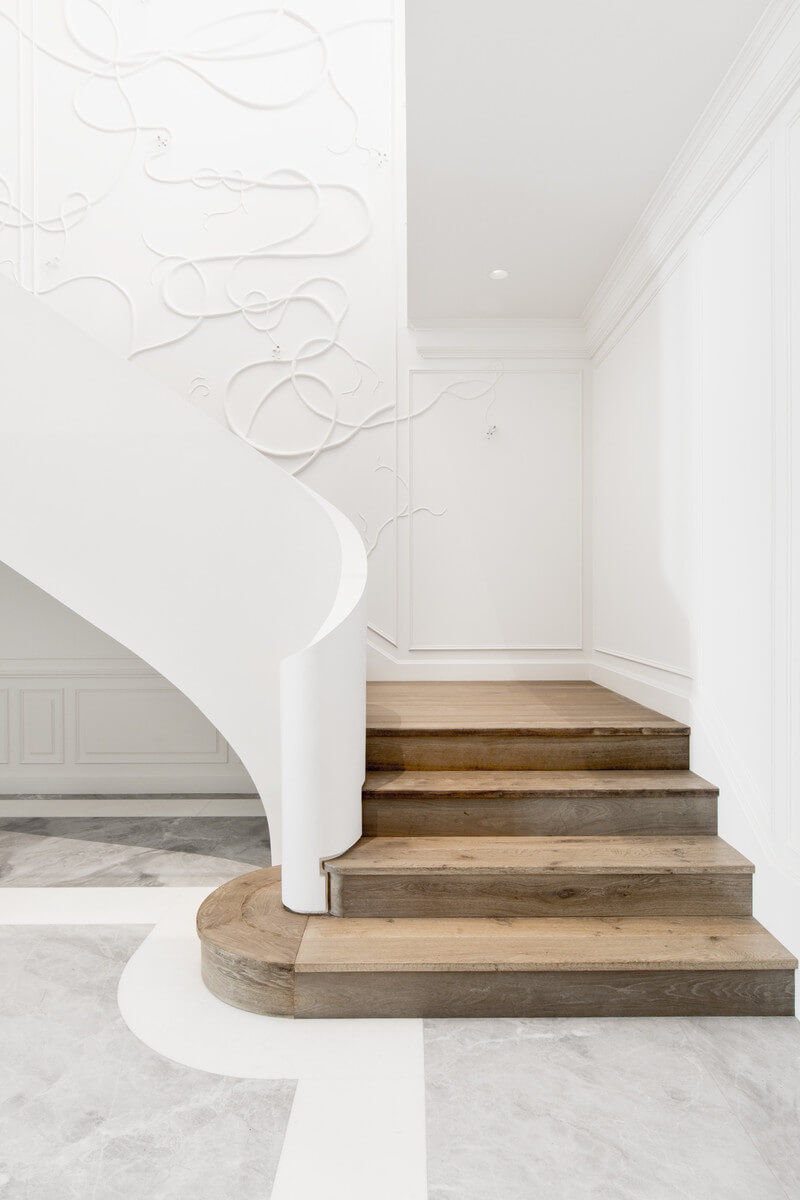 On the inside of this luxury family home, we find an oasis of European luxury. There are French wood floors and adornments in metal, like bronze, brass, and wrought iron. There are many Italian marbles as well. In addition, the furniture is vintage. Although the majority of it has a French signature, in this home in the heart of New York we also find authentic Italian vintage furniture.
The kitchen has a French wood floor and French vintage bar stools. The white paneling on the walls is equally a French Style interior design landmark.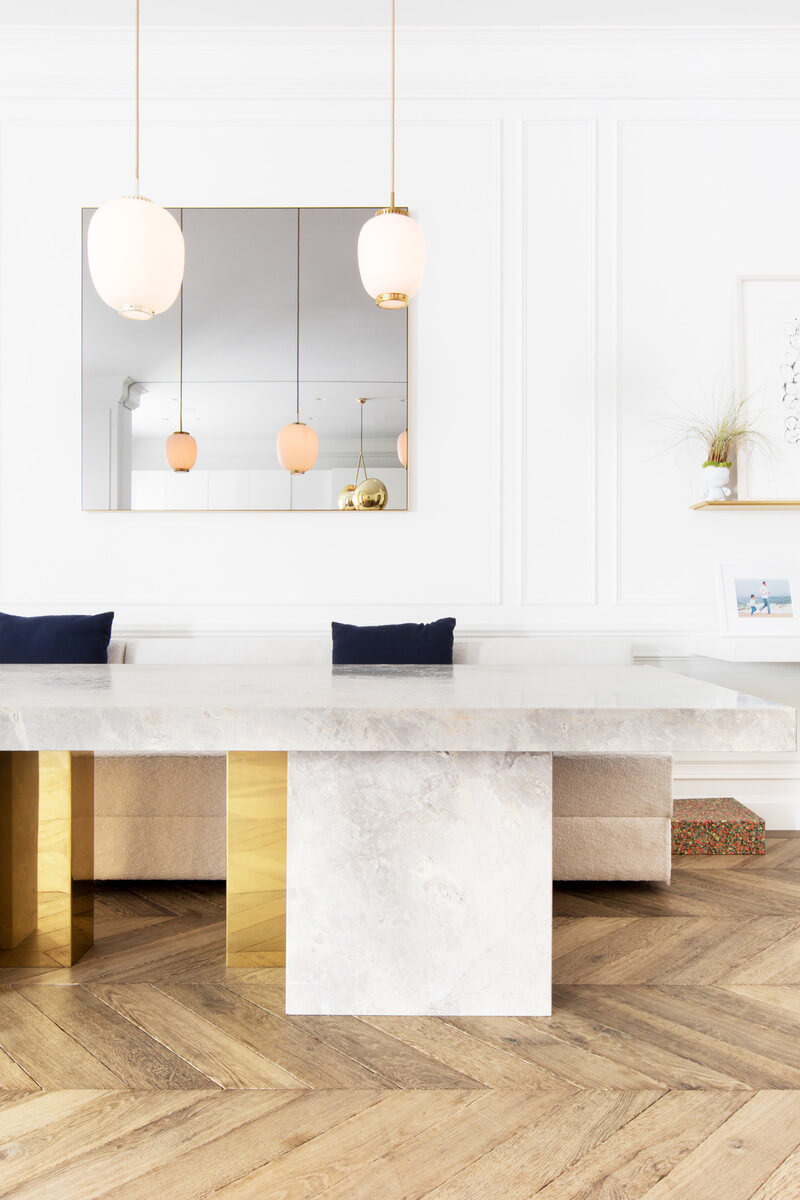 The dining room has an imposing Italian marble dining table.

Versatile French Style Family Home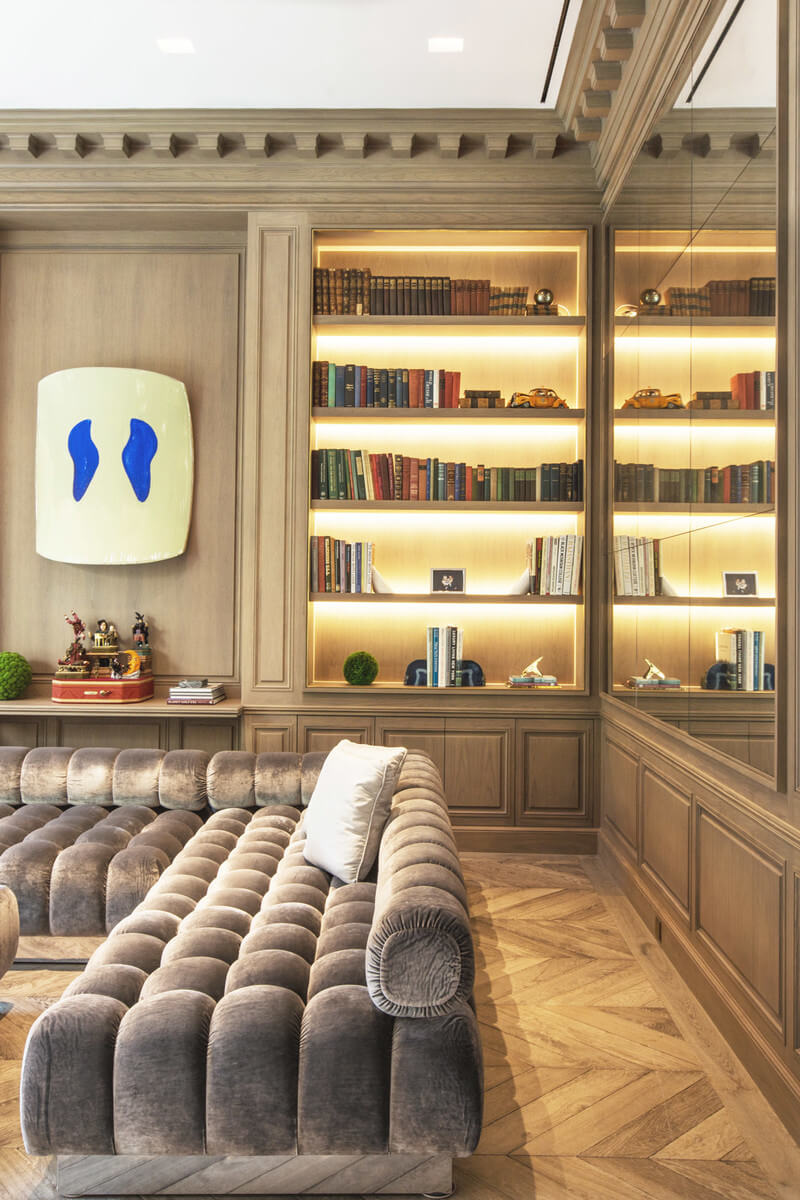 Although this building is primarily home to five members, including three children, it is additionally the home to two philanthropists. The owners needed a space that was simultaneously child-friendly and a venue to host business gatherings.
Above we have a stunning neutral color living room with vintage French and Italian furniture. Nathan Litera uses French paneling to adorn the walls. Furthermore, a contemporary piece of art stimulates the monochromatic room.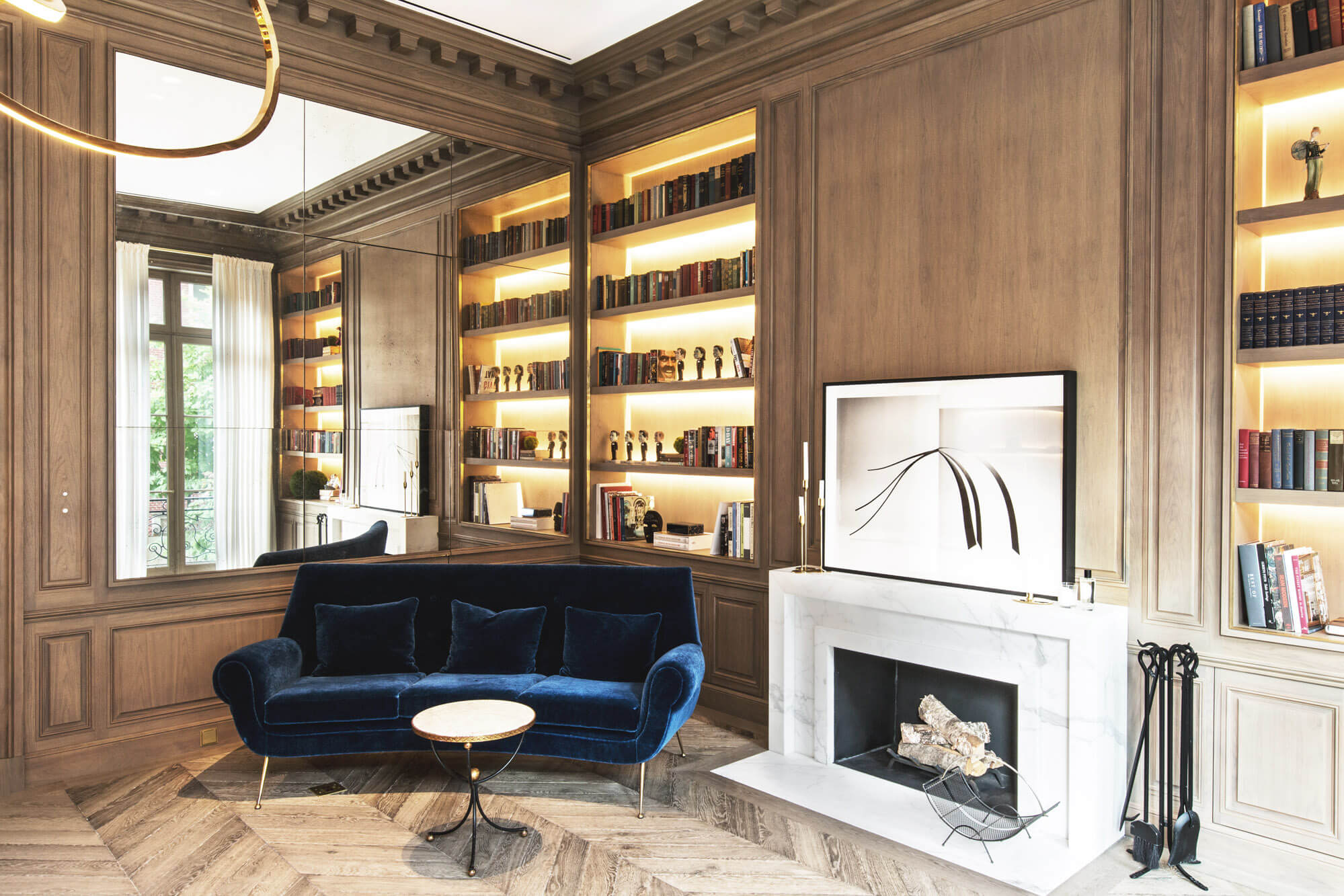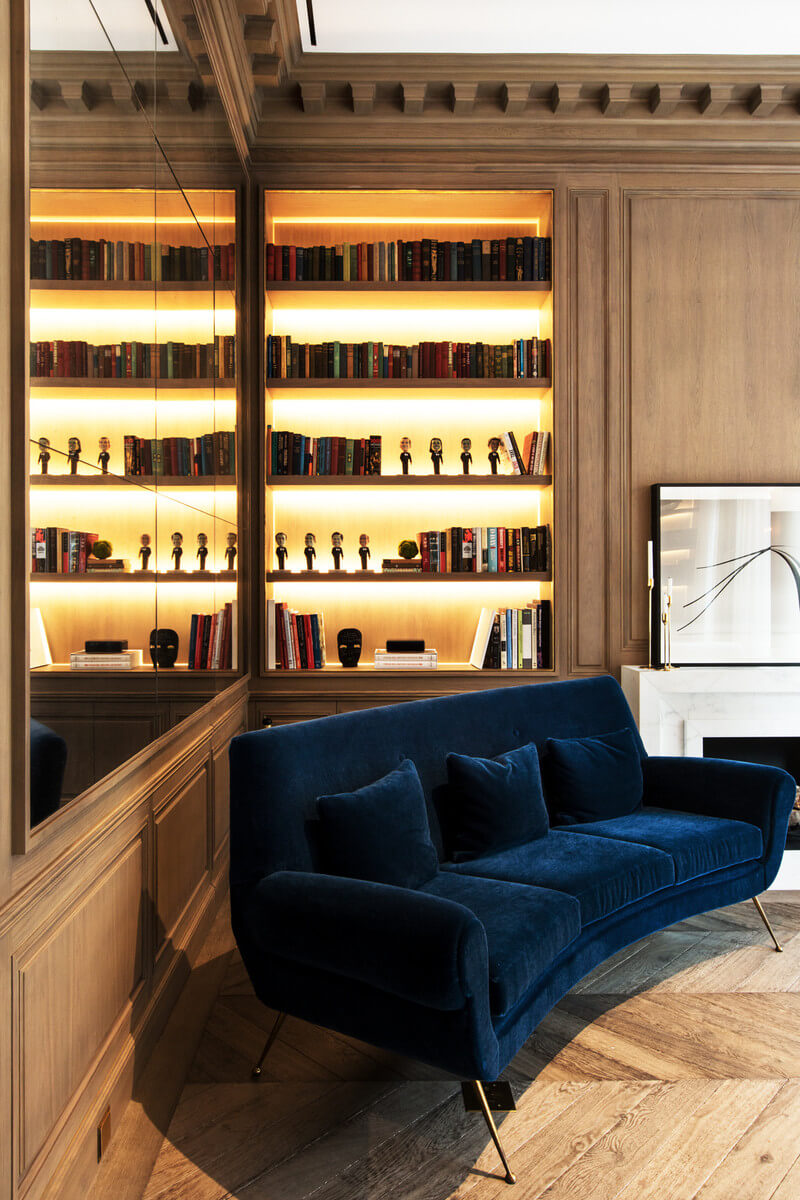 Likewise the living room, the luxury family home in Madison Avenue portraits a monochromatic library. The beige wood panels and vintage sofa fulfill the room with a unique French charme.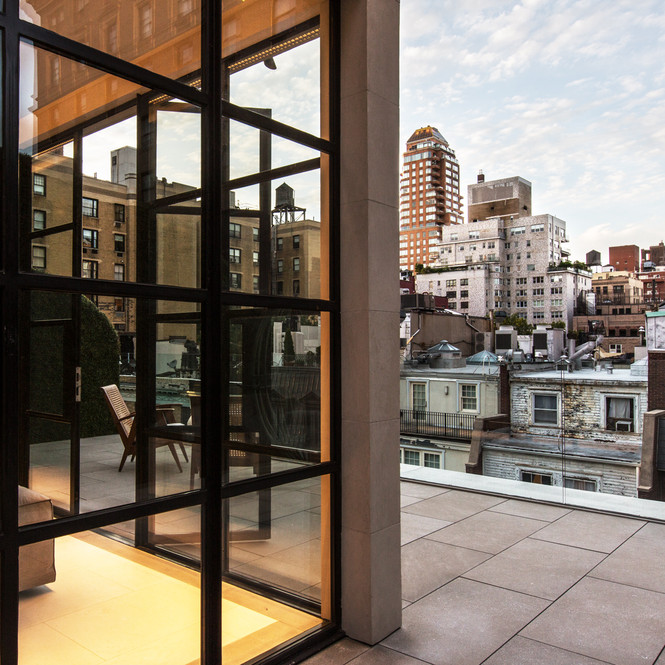 This impressive six-floor home culminates in a stunning outdoor patio with a view over the monochromatic building of the city that never sleeps.
So are you into New York city historical buildings with a contemporary twist? Get to know these two impressive projects: Steven Harris Architects' Boston House and an original Rosario Candela building refurnished by Peter Pennoyer.