When it's time to decorate all-white rooms, some may think that the end result always will be a minimalist interior. It won't! Hommés Studio has prepared a small guide so you can stylish a room in white – without it being minimal.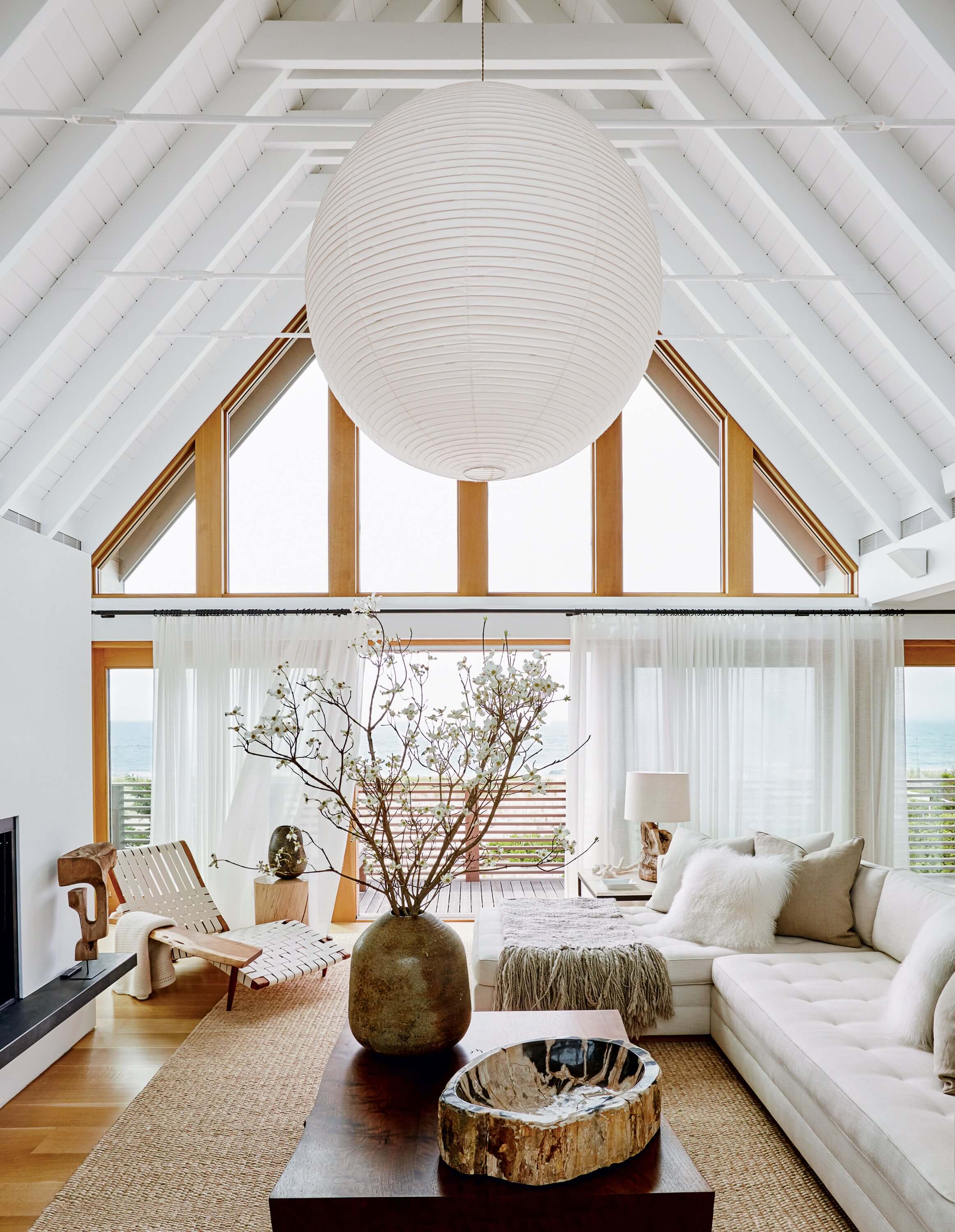 To pull off all-white rooms you'll have to fill up the room with sophisticated furniture and decorative accessories – namely art, plants, stylish rugs, modern sofas, pops of color. It depends on the interior design aesthetic one is trying to achieve. And layers! The monochromatic aesthetic is all about layers, so you can have a sense of dimension. An all-white room ain't different.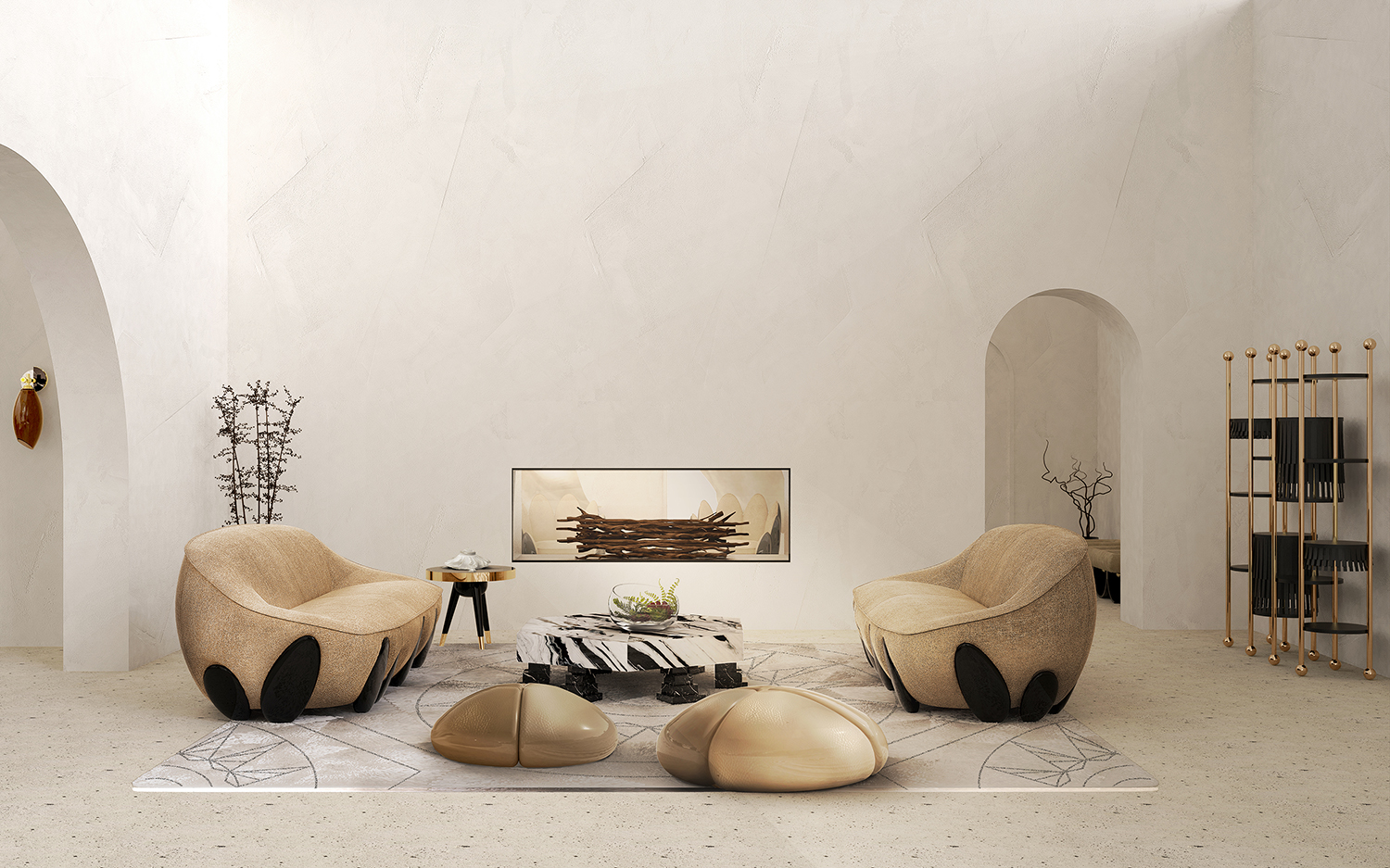 Art
Whether is it a painting, a sculpture or a rich paper wall, you will always get either a contemporary or modern interior aesthetics look out of the white room.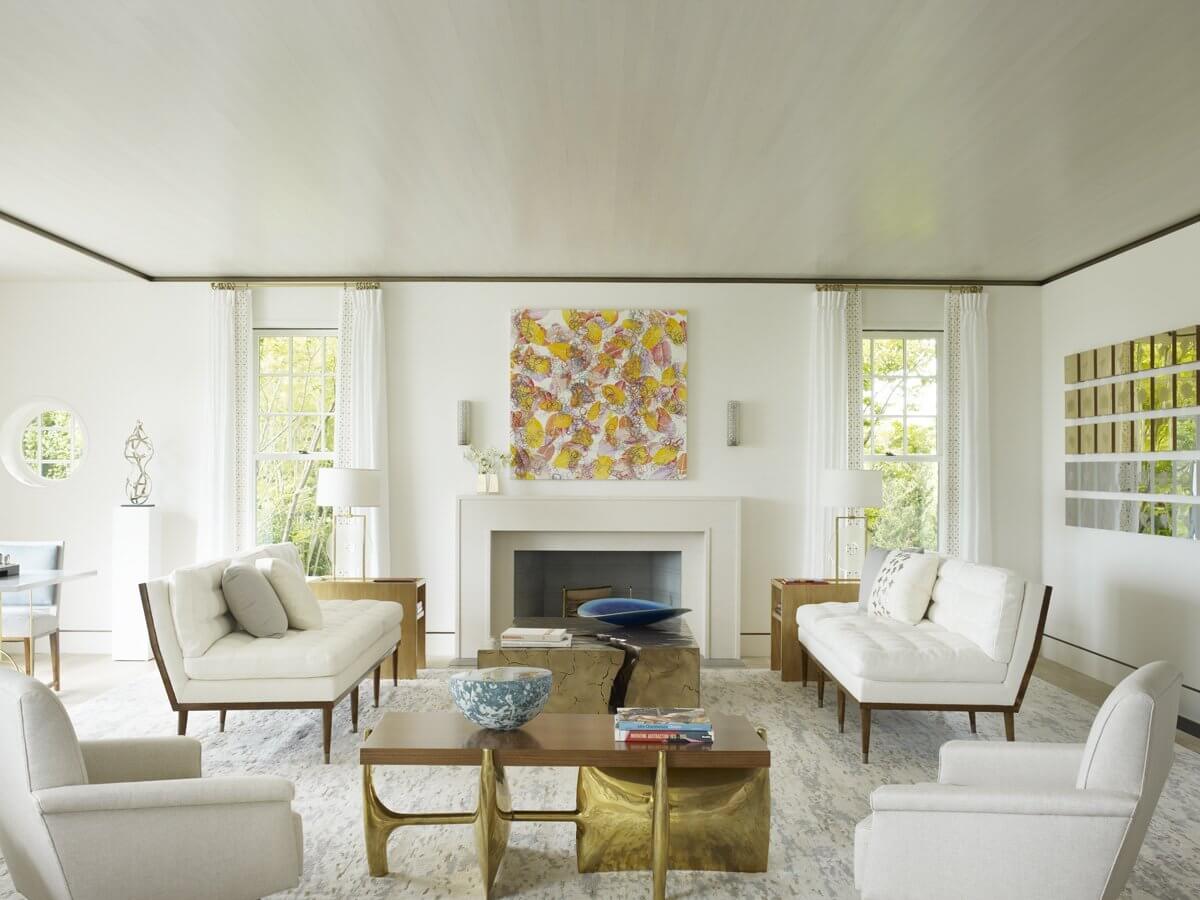 New York vacation home conceived by Cullman and Kravis who went for vintage furniture, modern sofas and a contemporary painting.
The use of vibrant contemporary paintings on the wall gave this living room with classic furniture a modern interior aesthetic. The project was mastered by Suzanne Kastler.
Natural Materials
Natural materials such as plants, rugs and wood are great to decorate all-white rooms, so you can create boho chic interiors. They add up some freshness and hippie vibes to the room.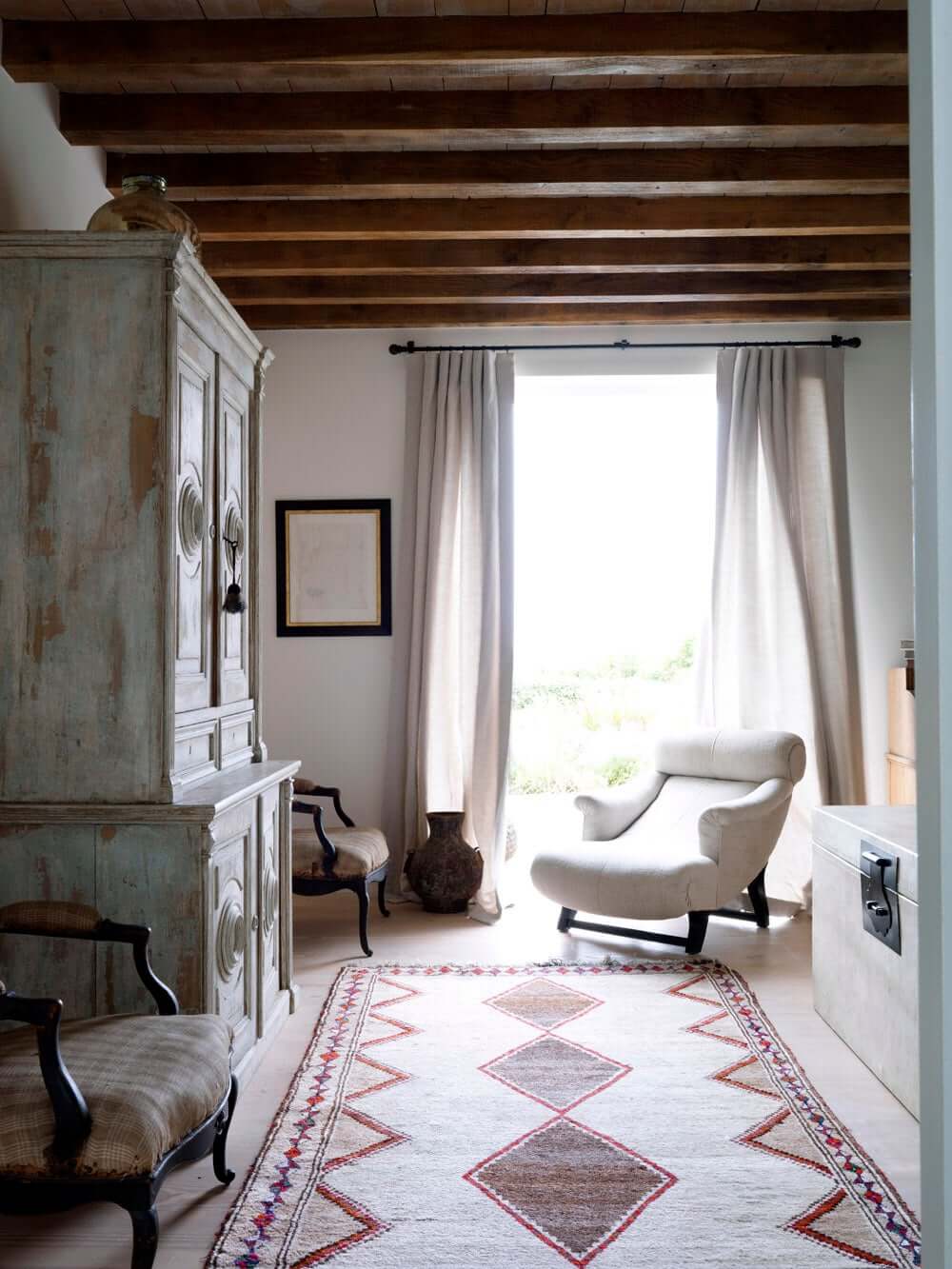 Boho reading room integrated into an all-white room concept. Marion Lichtig incorporated vintage furniture, cream-colored upholstery and an eye-catching rug.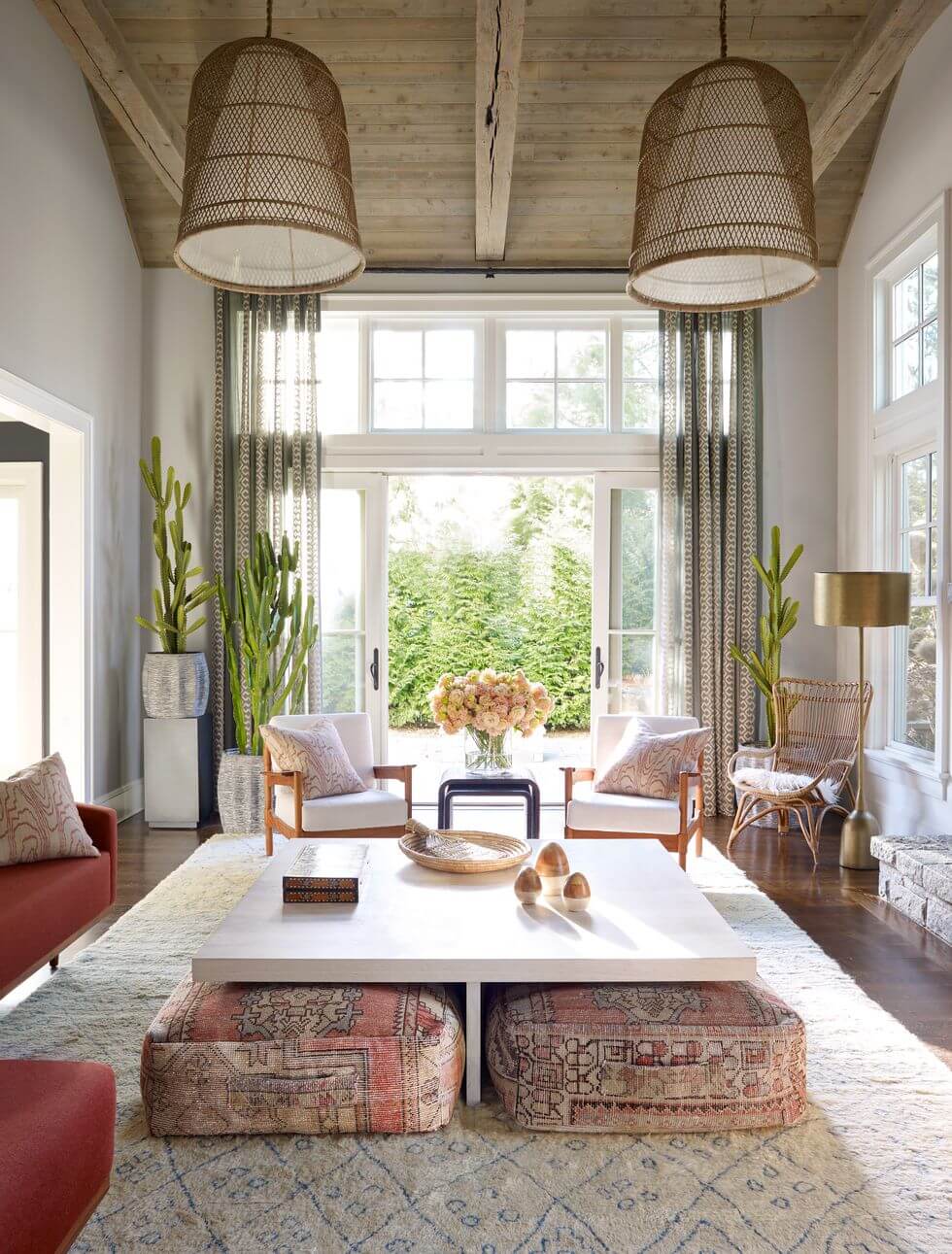 This project by Dan Mazzarini has a harmonious use of plants and ethnic upholstery taking the best out of this white room full of light.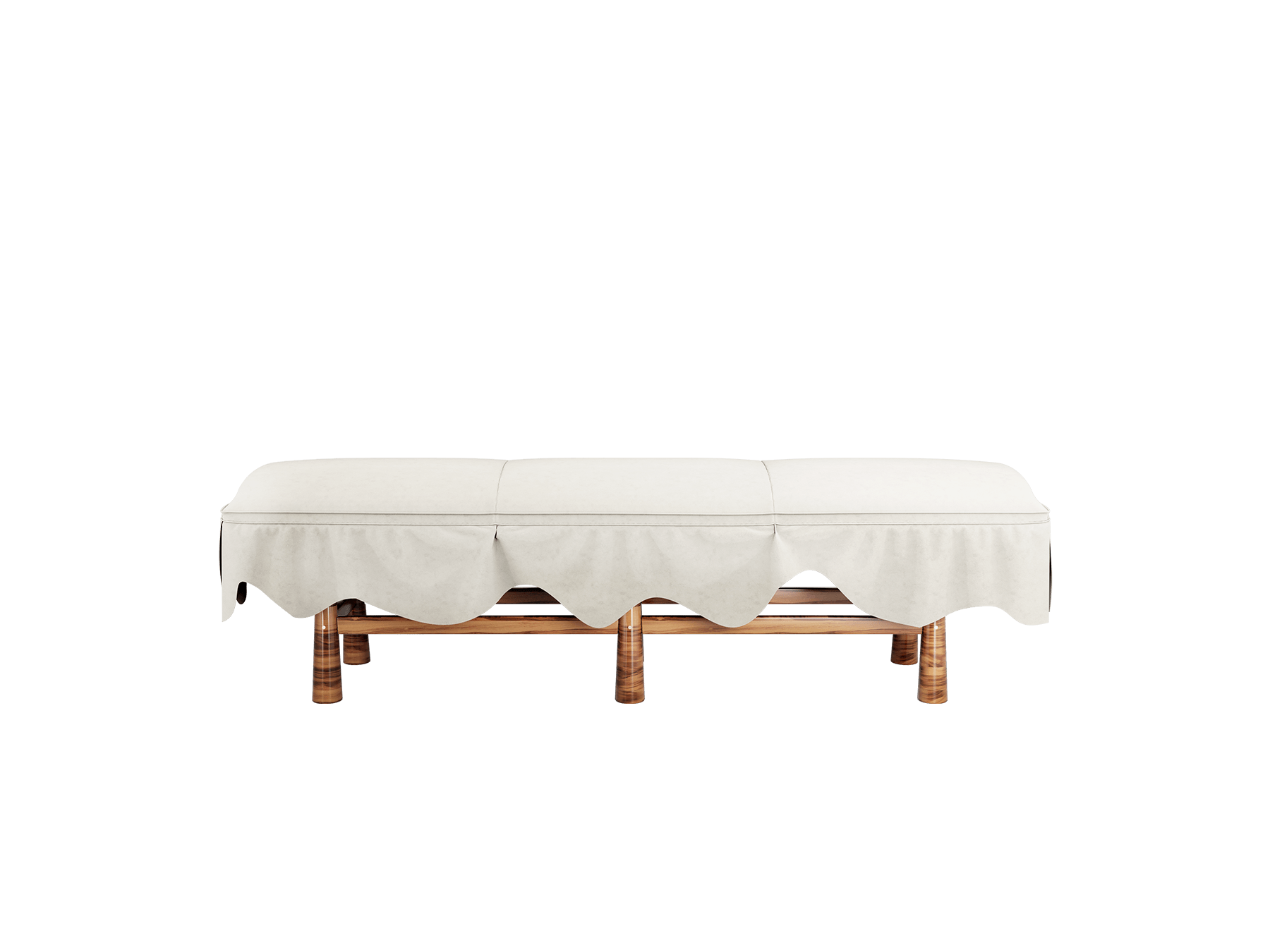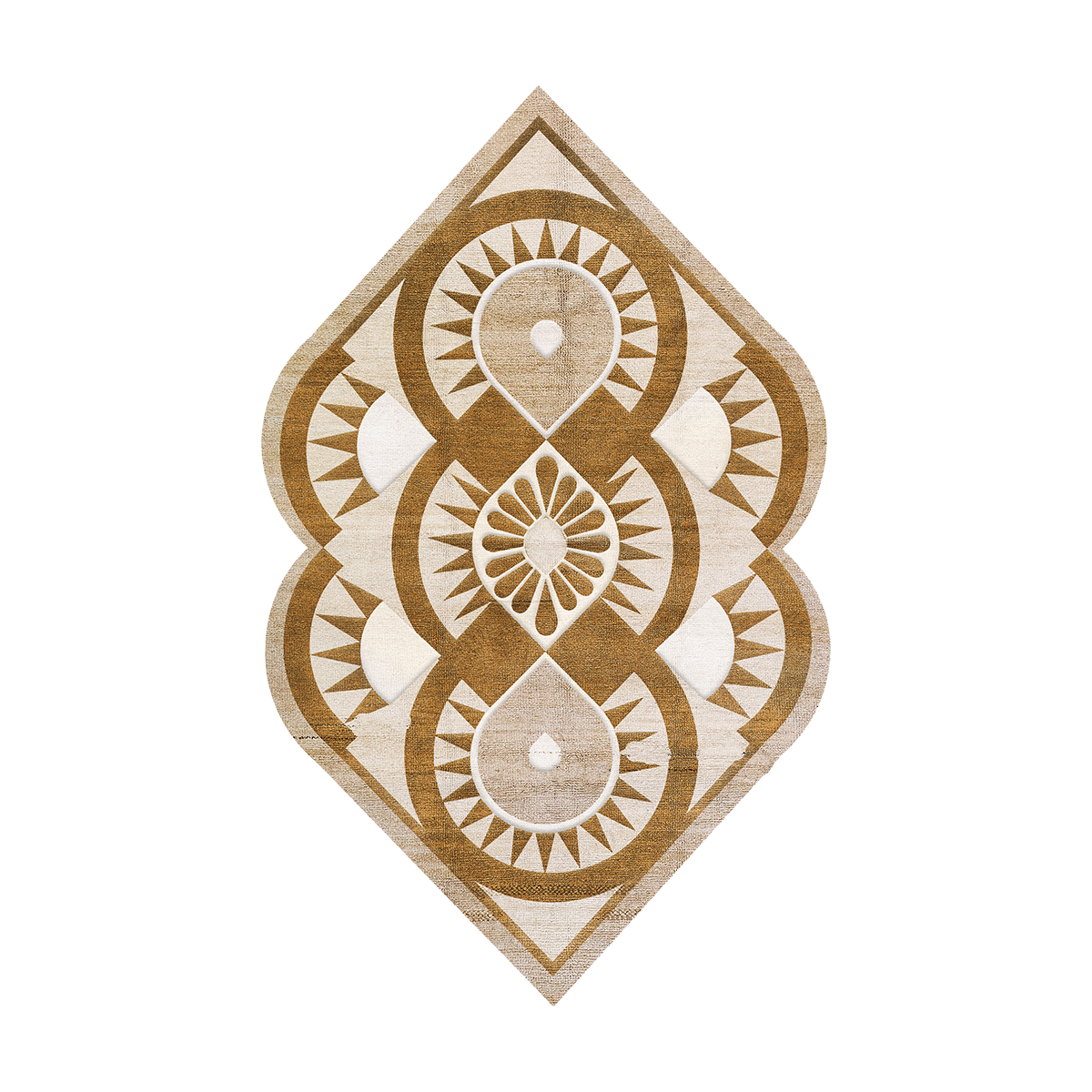 Marble, Metal and Decorative Lighting
If you're looking for creating a luxury interior aesthetic, marble, metal and decorative lighting are obligatory. Marble furniture will create an imposing room, as well as some silver or golden pieces. Equally will decorative lighting help you to create a luxury interior aesthetic.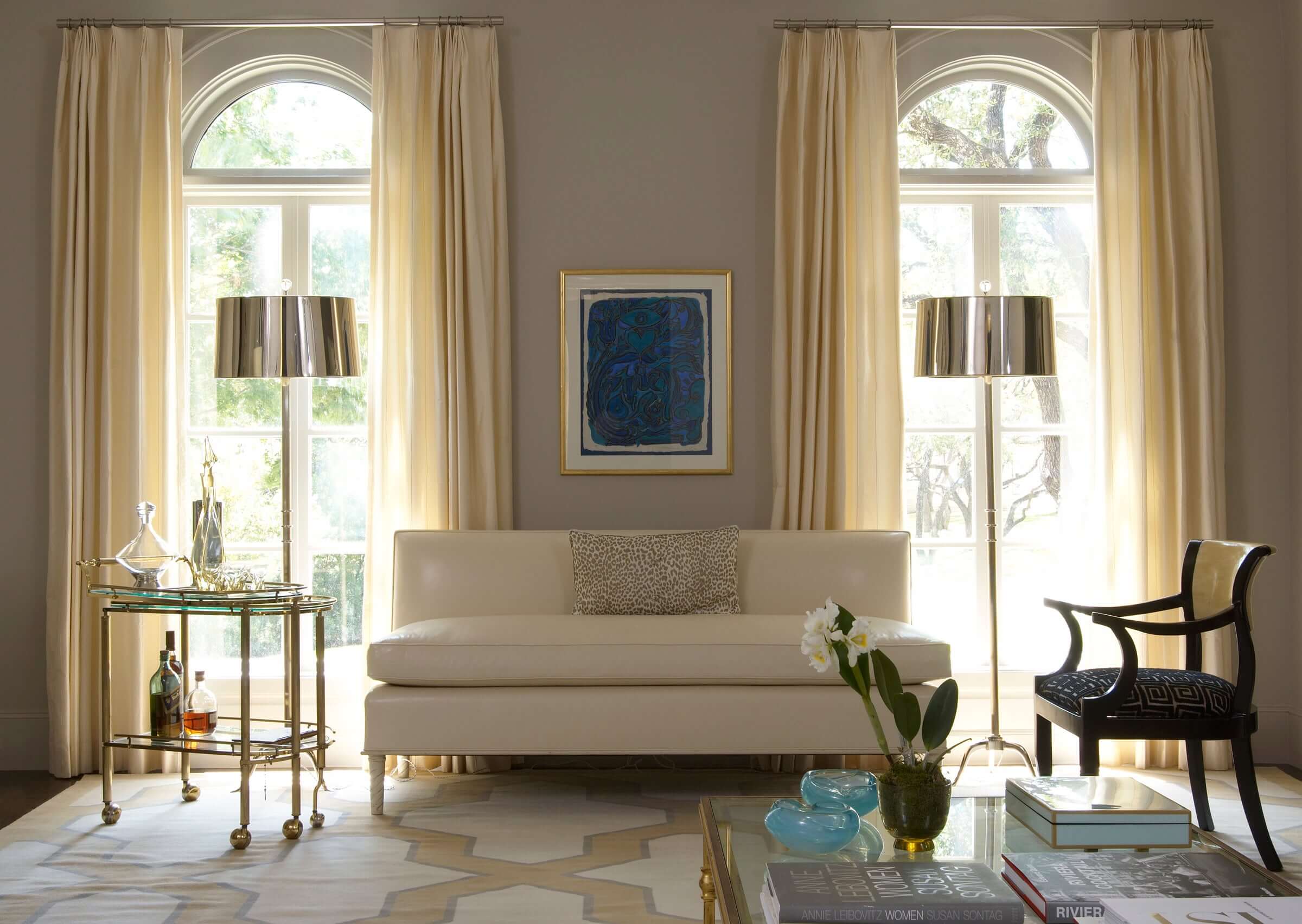 North-american interior designer Jan Showers created a luxury living room for a family house just by placing some gold features to the room.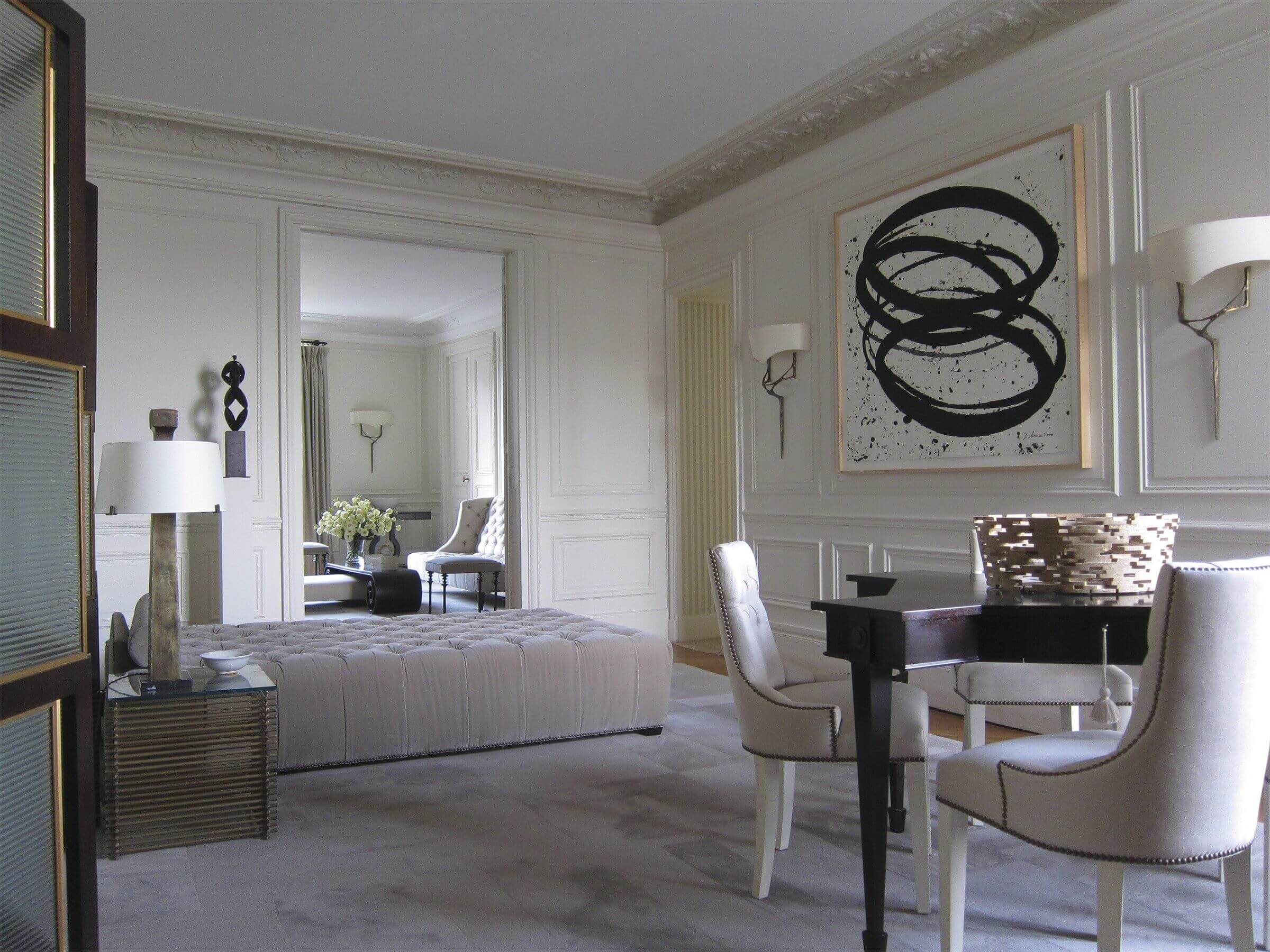 Interior designer Thomas Pheasant created a luxury all-white bedroom in the city of Paris.

White is a very versatile color for interior design. It adds light and brightness to a room, therefore it can visually enlarge it. White can also serve as a canvas for bold decoration elements or big, colorful, and impactful art pieces. In fact, the possibilities are endless! Nevertheless, you can still stylish a minimal all-white room.
In case you want to have some more inspiration to decorate all-white rooms, you may check our Hommés Studio Neutral Hues inspiration album.