What is a Maximalist interior design project? More than just going bold, it is a creative way of designing that allows travel into fantasy and dreams. Would you like to know more? Keep reading to discover what Maximalist interior design is.
Do you know the feeling about seeing a new tendency but thinking it's beautiful but does not fit your style? It's a normal sensation and can reach many of us because some styles seem out of our world, and maybe you feel the same about Maximalist interior design. At first sight, it would be too bold for you. But do you know what is a maximalist interior design? Because more than going bold, this style shows us how to use creativity and travel into our dreams and fantasy.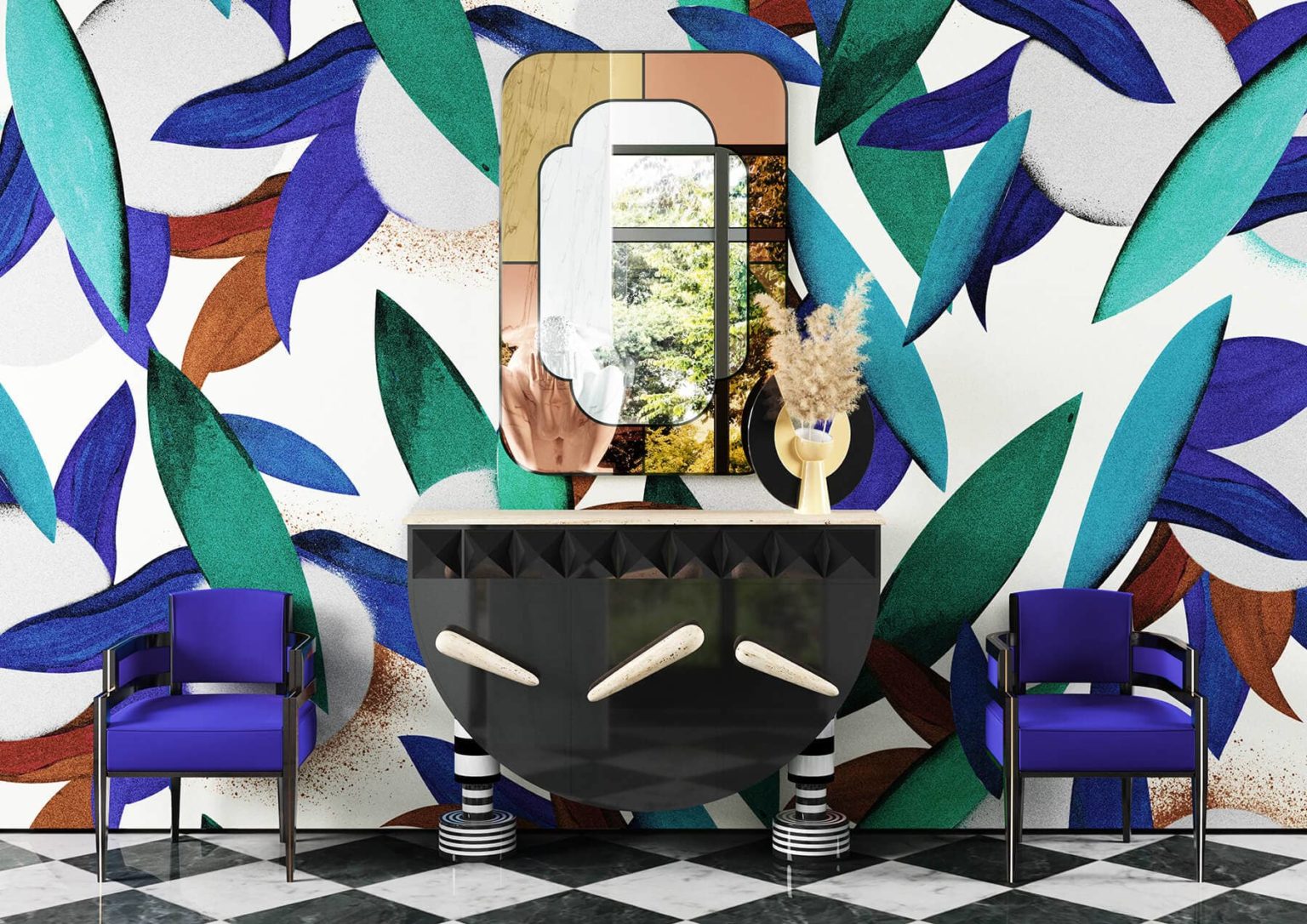 What is Maximalism?
You are probably here because you want to know what is a maximalist interior design project, but to understand that, you need to comprehend the maximalism style. In simple words, we could say that Maximalist interior design represents the opposite of Minimalism. But it is too simple to define an expressive style like Maximalist interior design in this way. A style that has gained more expression in the last few years and which sometimes can be misunderstood and reduced to explanations such as – going bold and going for more. These explanations are not wrong, but they represent part of the style and lead to misinterpretations. But for your luck, you found a place where you can see the correct information about this fantastic style.
As we already told you, Maximalism can sometimes be misunderstood, and there is a reason why it happens. There is no label definition for this style, so to truly understand it, we need to explore its core elements, which reveal abundant patterns, colors, and textures.
Another key to this style – and what makes it so fun – is that there are no rules for Maximalism. This style is a way to express emotions and memories and get life to dreams with bold decisions, patterns, and textures. So now you know that Maximalism is not just the opposite of Minimalism but also a creative way of expression. The next step on our journey to the maximalism style is to understand what is a maximalist interior design, so keep scrolling to discover.
What is a Maximalist Interior Design?
It´s finally time to unveil what is a maximalist interior design- maybe it's already getting clear to you that a maximalist interior design project is more than the opposite of Minimalism and bold decisions – it's a way to express through the interiors.
Maximalist interior design is going for max – more colors, patterns, and textures to share an identity and a world vision. We could say this is a romantic style – that allows imagination and dreams to get real.
But we know that you are looking for an answer to the question of what is a maximalist interior design – and we are going to respond to it in the best way: with some examples of maximalist interior design.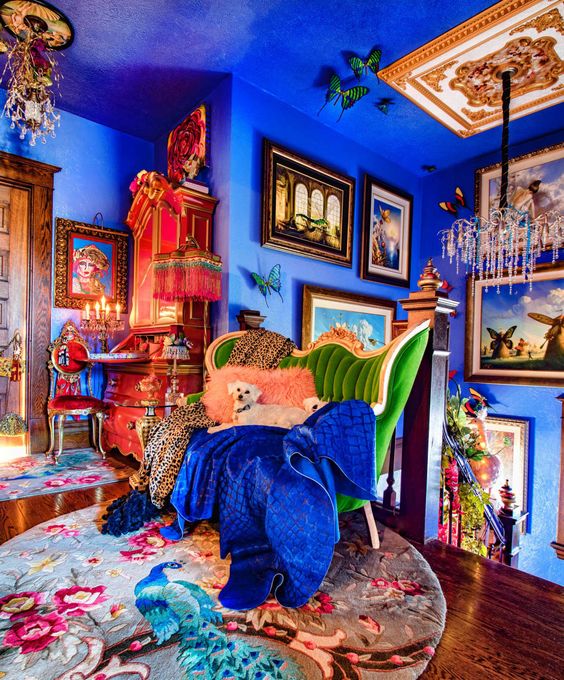 These are Maximalist interior designs.
Maximalism is going bold; in interior design, it reflects into a room filled with patterns upon patterns, different combinations of colors, a lot of texture, and bold choices. It's a style like many others in interior design, but with the main difference: in maximalist interiors, we can find references to other types – such as Memphis, Art Deco, and Hollywood Regency Style. Maximalist interior design welcomes a lot of references to create a unique and fun space.
Characteristics of Maximalist Interior Design
Now that we have answered the main question, "What is a Maximalist interior design?" It's time to explore its main characteristics.
Maximalist interior design invests in bold patterns, which can be seen adorning walls with beautiful patterned wallpapers, on the floor in stunning rugs, and in whatever the imagination leads.
A key aspect of Maximalism is rich and bold colors to highlight the interiors. In the maximalist style, there is no rule, so it's why this style evokes to express through vibrant colors such as red, yellow, green, and orange. The colors are all around in maximalist interiors, from the floors to the walls.
GRAPHIC PRINTS AND ARTWORK
Two items that can't be missing in a maximalist interior are graphic prints and artwork to give a perfect touch of luxury and bring even more personality.
Do you remember that maximalist interior design goes for more? It's why layering is one of the keys to a maximalist look – you can layer textures, rugs, furniture, artworks, and everything your imagination allows creating a stunning layout.
Maximalists combining can bring different styles together to create a unique look. So it's your opportunity to blend the styles that you most like – from Memphis to Art Deco; you can choose the styles that better match your personality and combine them to create your dream space.
Maximalism is not a style to be afraid of but a chance to experiment and use creativity to reunite all your dreams and desires in a stunning layout.
Now that you have cleared your mind about our main question, "what is a maximalist interior design?", you can explore this home layout to inspire you to create a unique maximalist look.

Source: LICK / LIVING ETC