With organic shapes and theatrical flourishes, The Act of Quad has designed an interior that feels natural, teetering between the odd and eccentric. Playful and minimalist feelings collide in this home for three generations in Mumbai.
Combining two separate apartments in a high-rise building in Ghatkopar, the interior encompasses four bedrooms, an open layout living and dining area, a kitchen, a study, a family room, and a home theatre. The layout is adapted to accommodate every family member, with multi-use objects and dynamic spaces encouraging a catalog of unexpected activities.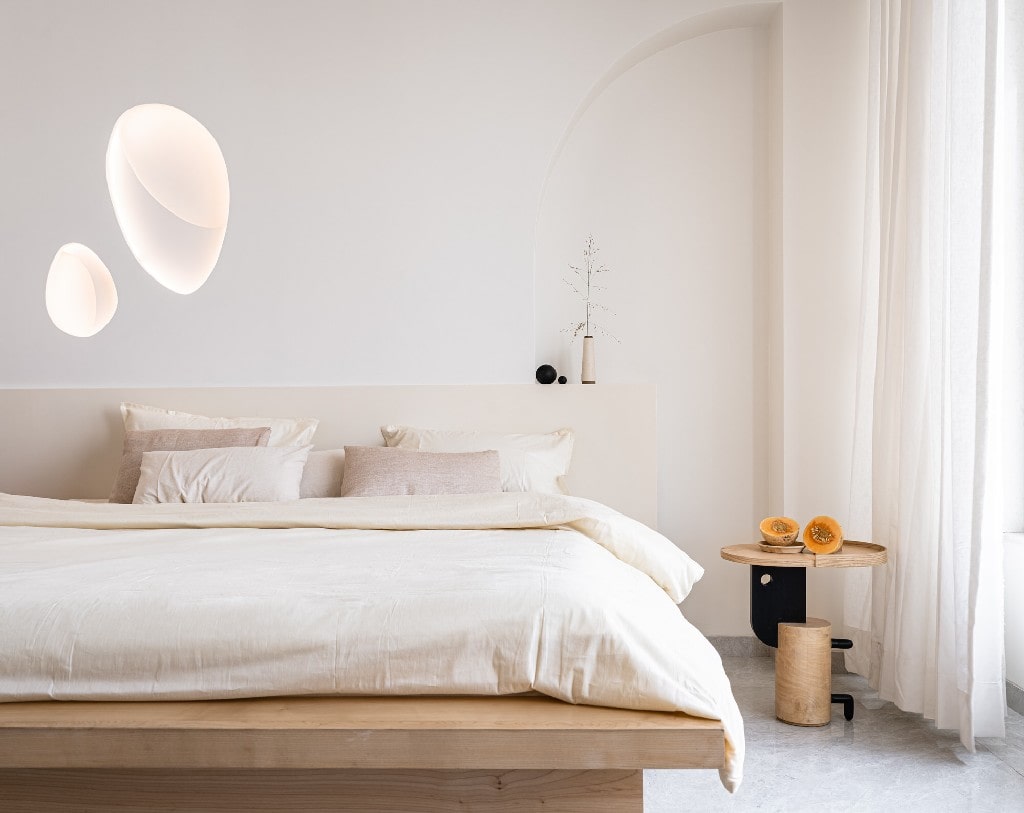 Inspired by the client's orientation to Japanese aesthetics, a refined, minimalist, and textural palette has been adopted throughout the interiors, curating a peaceful atmosphere. While dominated by a natural palette, deep hues of orange are injected throughout, offering a vibrant contrast to the muted scheme.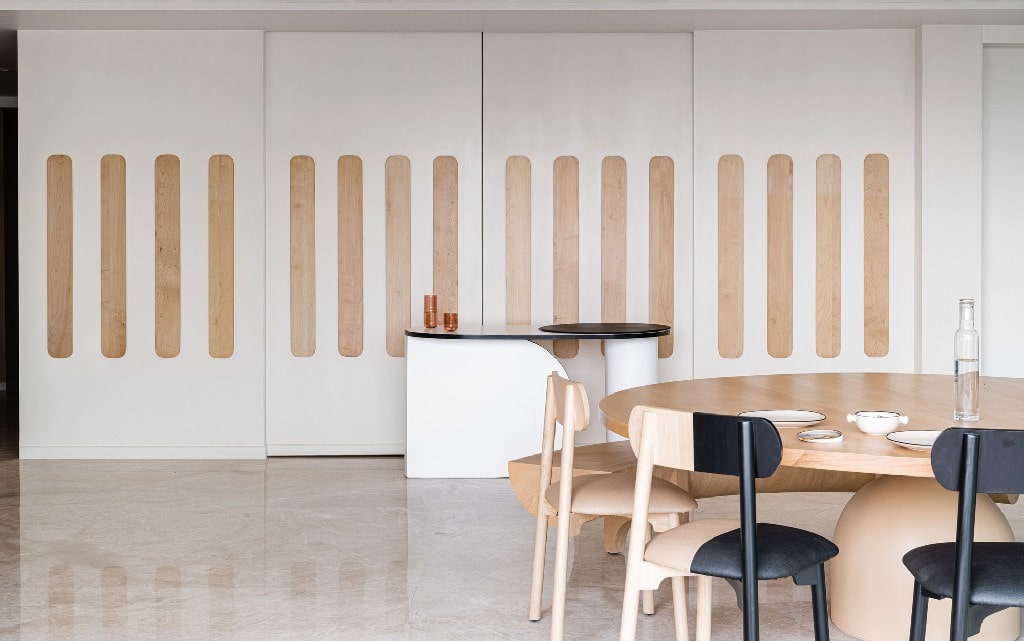 An entrance hall with charming fluted folds on the wall and a surreal steel chair hint at the eccentric style of the home. Reminiscent of dreamlike digital renders, defined geometric shapes, large arches, and distinct column silhouettes act as elegant yet straightforward features, softening the severity of the minimalist architecture.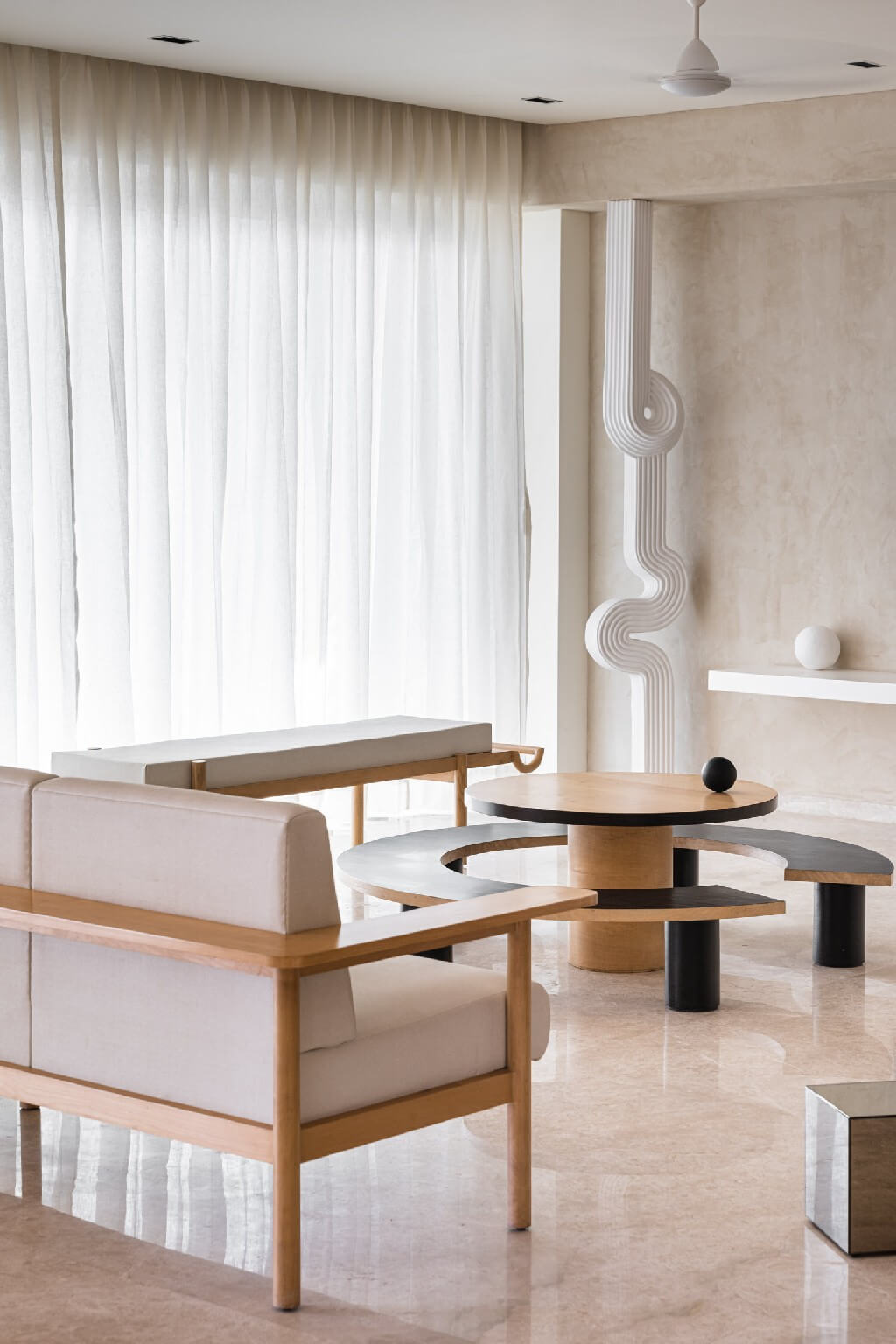 A geometric maze of tiles and dynamic furniture traverses the open floor plan, allowing programs to overlap, intersect, and bleed into one another. There is a sensitivity that weaves itself throughout the design. Whether it be spatial arrangement and material choice, custom furniture detailing, or handmade art pieces, each decision has been meticulously resolved to achieve this soft geometry.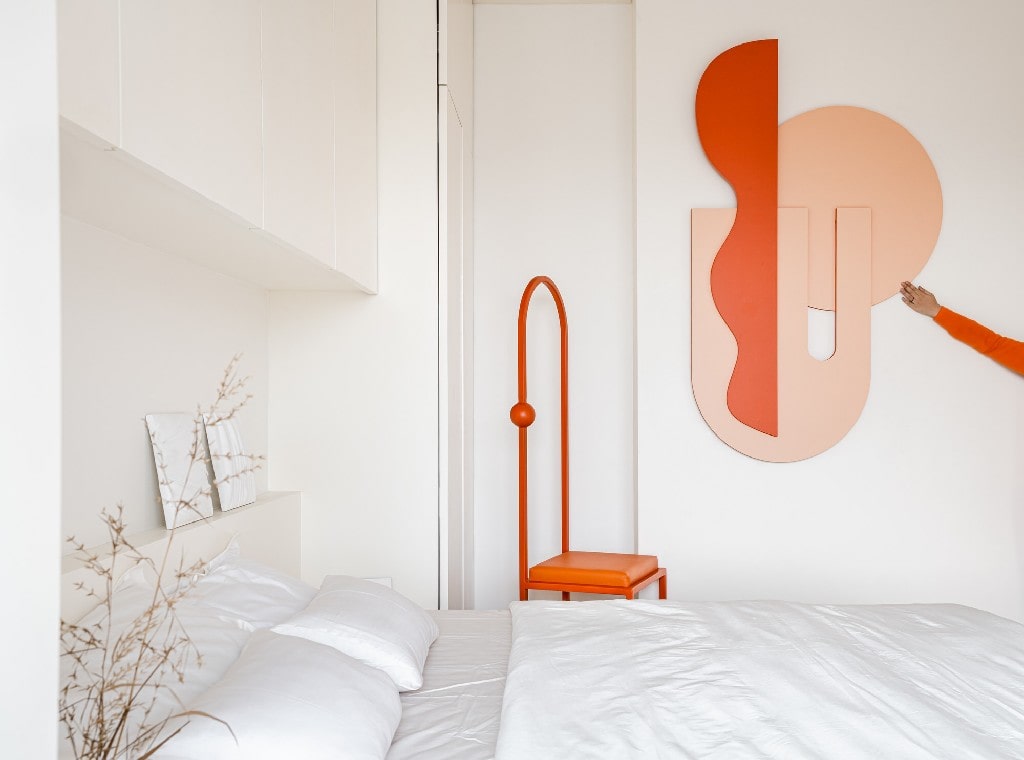 Earthy colors were chosen for the entryway, sitting in contrast to the warm and neutral tones of the ceiling, wallpapered walls, and marble floors. The whole interior is conceived as a highly tactile experience – an opportunity for the practice to experiment with design solutions while seamlessly combining functionality with form.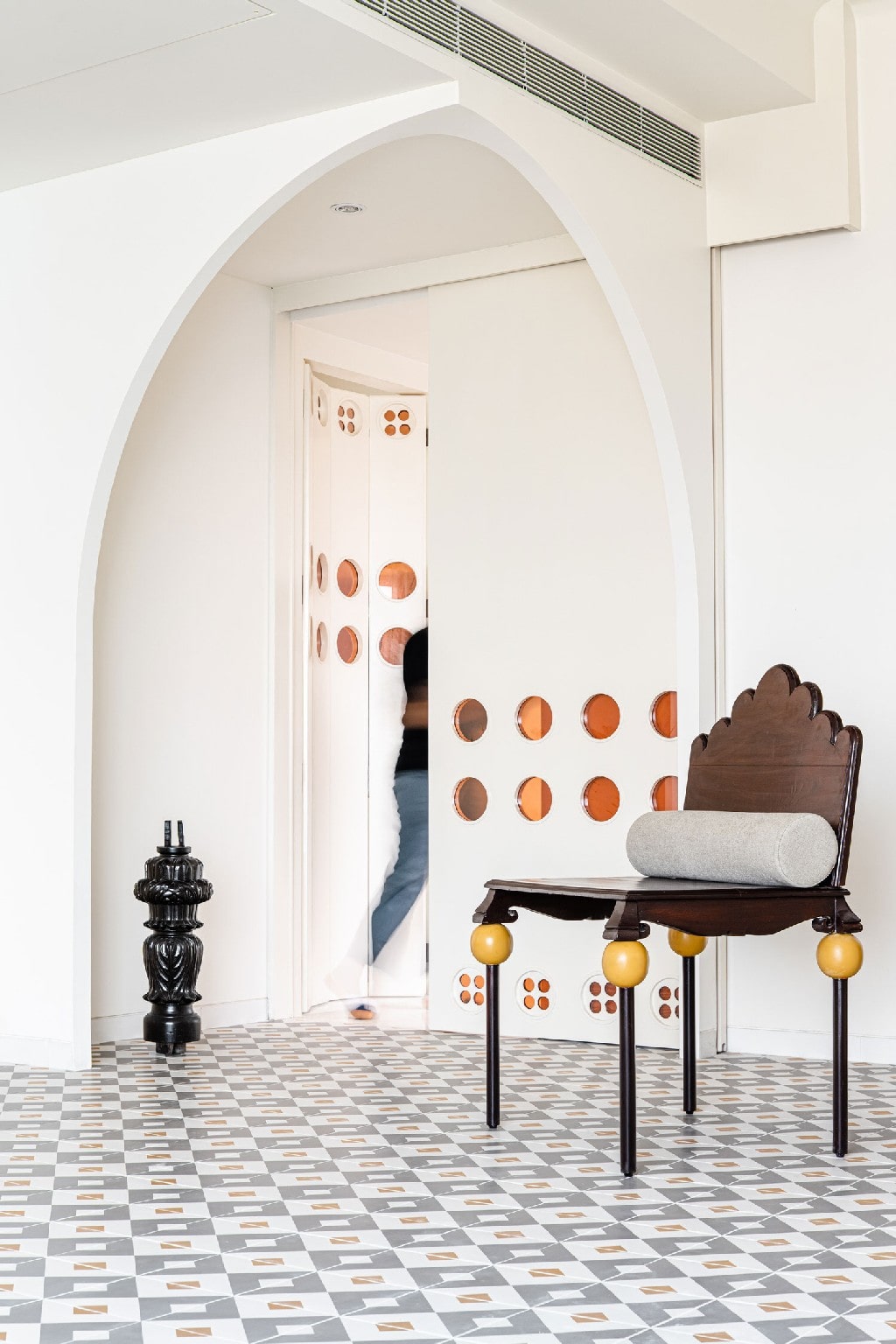 Highly graphic and sensitive, most art and furniture have been designed and made by Act Of Quad. A wavy sliding partition in a mango gradient becomes a key feature subtly separating the living and dining áreas. Across the room, a bent white handmade sculpture stands out against the subdued textured kemtex walls and semi-sheer curtains.
Energetic and dynamic, the layout was determined by need and daily practice rather than convention resulting in a unique and highly personal family home. The interior ultimately pays homage to contemporary femininity, intimacy, delicacy, and authenticity with smooth outlines and rounded shapes.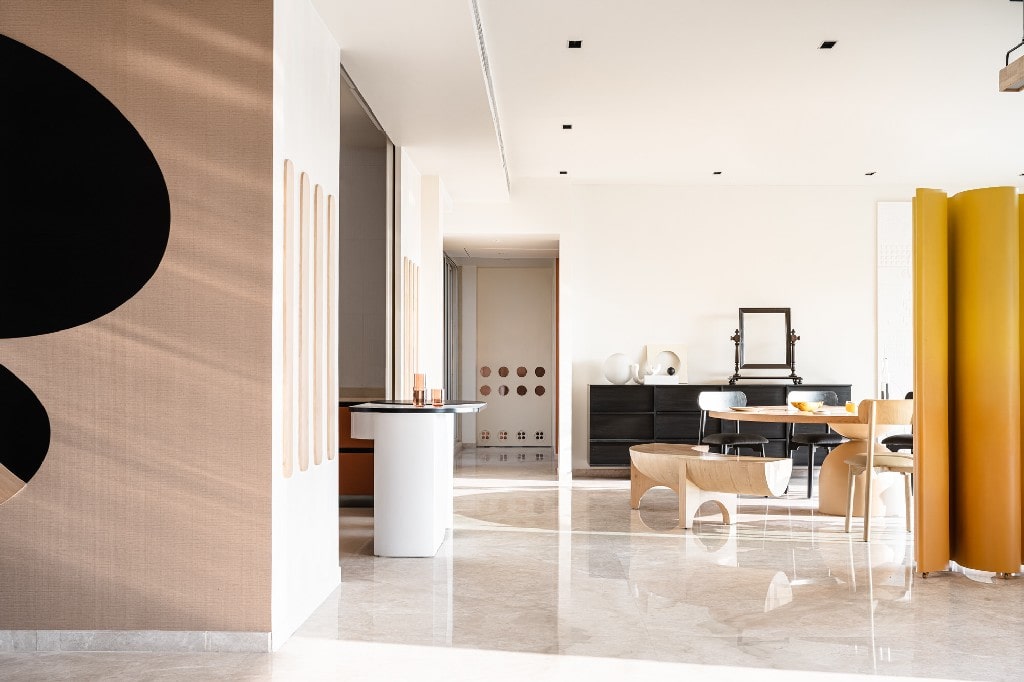 We really hope you liked our article. Feel free to pin all the images to your favorite Pinterest board. Meanwhile, you can also visit our Pinterest boards to get more inspiration.
Get more ideas for your projects and find functional, stylish, and sizable lighting and furniture choices:

Source: Yellowtrace