Read on and discover 11 groundbreaking interior design trends 2023 that will shape how we decorate and style living spaces.
The end of the year is behind the curve, and with it, the most important summaries and forecasts for the following months – also in design and home decor.
The interior design trends 2023 will shape how we will decorate and style homes next year. Even though most trends revolve around relaxing spaces, high-end materials, and bold colors, nature is the next big interior design trend – natural colors, natural materials, natural shapes, and natural textures. However, among the interior design trends 2023, ain't a shortage of bold colors, mixed aesthetics, or luxurious materials.
Nature is the mother of all interior design trends 2023 but read the article to discover all 11 interior design trends you need to know next year.
1. Barkitecture
Love. Comfort. Luxury. Barkitecture. This interior design trend has been growing consistently in recent years and is about to invade every home as one of the essential interior design trends in 2023. However, many may not know yet what barkitecture is.
Barkitecture is an interior design trend that implies redesigning homes with pets in mind, which means that designers and homeowners will be adapting their homes to their dogs' and cats' needs and creating an interactive wall or remodeling a space and turning it into a pet room.
2. Sustainability
Sustainability is huge among the interior design trends 2023. But what sustainability means? Sustainability means satisfying one's needs without compromising the ability of future generations to meet their own needs. Good design – product, fashion, communication, interior, etc. – must always consider the world's needs.
In 2023, the interior design industry must approach the process of designing a home holistically – the space it occupies, the resources it demands, and the people it implies to create and bring together living spaces that don't compromise someone else's future.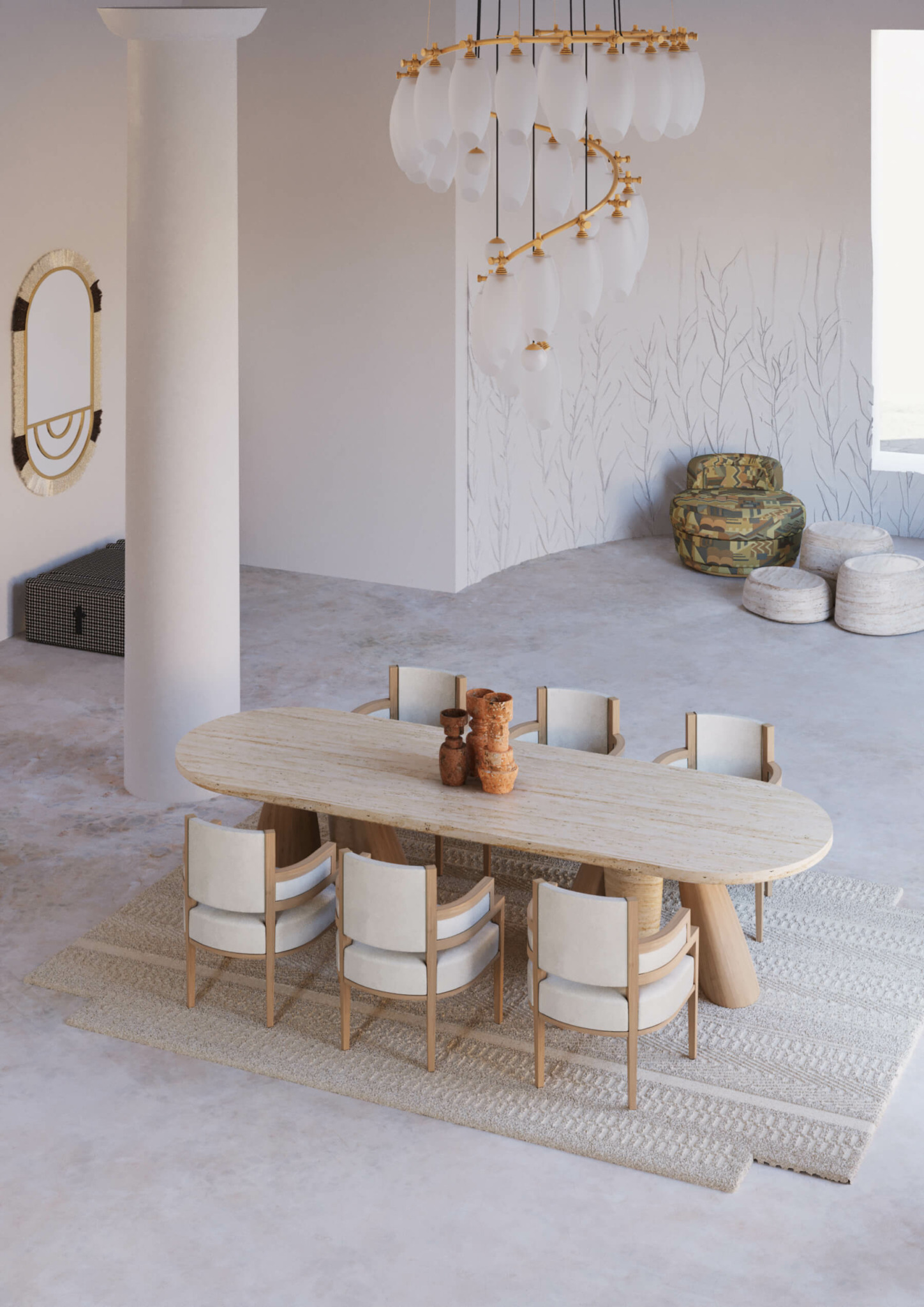 3. Nature
Interior design is becoming greener and greener. Natural materials overpower synthetic materials because they deliver unique patterns, textures, and shapes that elevate any interior design project.
Wood and stone are some of the natural materials used in product design to create luxury furniture with unrepeatable visual textures. Furthermore, these natural materials offer a seductive tactile texture too.
Respecting organic shapes is another interior 2023 interior design trend that gets the inside of a home closer to its natural surroundings.
4. Marble
Marble is interior designers' favorite stone. Marble can be used as flooring or wall linen and is commonly used in bathroom and kitchen design due to its functionality and practicality. The availability of colors and variety of patterns makes this stone one of the most fashionable stones of interior design trends 2023.
However, marble embodies furniture and owns its place in modern interior design projects, from a marble coffee table in the living room to a marble table lamp atop a nightstand in the main bedroom.
In 2023 we will see many living spaces where marble finishings and furnishings meet.
5. Art Deco Revival
Art Deco is making a comeback as a mirror of a century ago. Facing obstacles, we look to add some sparkle and glamour to the spaces we inhabit.
Verticality, repeated patterns, and metallic details are interior design trends 2023 that will dominate modern art deco interior design projects. A golden lighting fixture or a sideboard with golden handles is a good way of complementing and bringing out the best in every spectrum color, so much so that it is almost neutral.
When designing living spaces in 2023, remember that golden details can inject warmth and color into art deco interiors without becoming overwhelming. At the same time, art deco furniture is often streamlined enough to blend in with mid-century modern, contemporary, and eclectic interiors.
6. Vintage Furniture
One of the interior design trends 2023 is sustainability – and what is more sustainable than what has already been produced? Decorating with vintage furniture is a sustainable – and fashionable – practice.
Many top interior designers thrift in markets around the world, discovering rare design pieces that become the pièce de résistance of a contemporary living space. To give the room a sophisticated feel, interior designers combine vintage and modern furniture, introducing a delightful and stimulating juxtaposition of textures and shapes.
7. Wellness Rooms
Wellness rooms, from meditation rooms and prayer rooms to workout rooms, aim to set the perfect environment for one to relax and find peace in our favorite place in the world – home.
These rooms are carefully designed to promote self-care and well-being. The interior design trends 2023 invites designers to play with color, texture, light, and materials to create the most appropriate ambiance to exercise the body or mind.
8. Fashionable Walls
Wine displays, vertical gardens, wall rugs, contemporary artworks, neon lighting installations, or cat playgrounds are some ideas to create fashionable walls. This 2023 interior design trend allows for a moment of creativity.
Any room can have a fashionable wall. For instance, in the dining room, a contemporary artwork is the perfect conversation starter, and in the living room, a sculptural wall rug adds warmth. This interior design trend is the moment to inject personality and differentiate your interior design project.
9. Home Office
The home office came to stay. Working from home improves the quality of life by saving time and resources spent commuting between home and work and allowing homeowners to create a space adapted to their unique characteristics.
A personalized home office can promote focus and productivity. Therefore, designing a home office implies as much planning as designing a wellness room – the home office must be functional. Nevertheless, it must promote well-being too.
10. Curvy Appeal
Curves, round edges, and organic shapes are another significant trends among the interior design trends 2023.
Homes with arcs and curvy walls and interiors decorated with squishy sofas and circular rugs add a healthful mood to any interior design project. Seeking homes that feel more like home and promote one's overall well-being, merging streamlined furniture with some curvy elements that add flow and whimsical energy is mandatory.
11. Metaverse Interiors
The digital world is challenging all realms of the physical world. Metaverse allows endless possibilities of owning, creating, or connecting with people. For this reason, metaverse interiors are the latest – but already hottest – interior design trend within the architecture and design industry. But what exactly is the metaverse?
The metaverse is an online virtual world that incorporates augmented reality, virtual reality, 3D holographic avatars, video, and other forms of digital communication. Unlike other social media platforms, the metaverse allows users to engage with one another in the body of avatars using virtual reality technologies. With more people joining the metaverse and being able to own land, many people are also acquiring design services and digital furniture and home accessories to furnish their virtual properties, the so-called metaverse architecture. This interior design trend 2023 is especially exciting for interior designers and architects since it is possible to create products and real estate without limitations.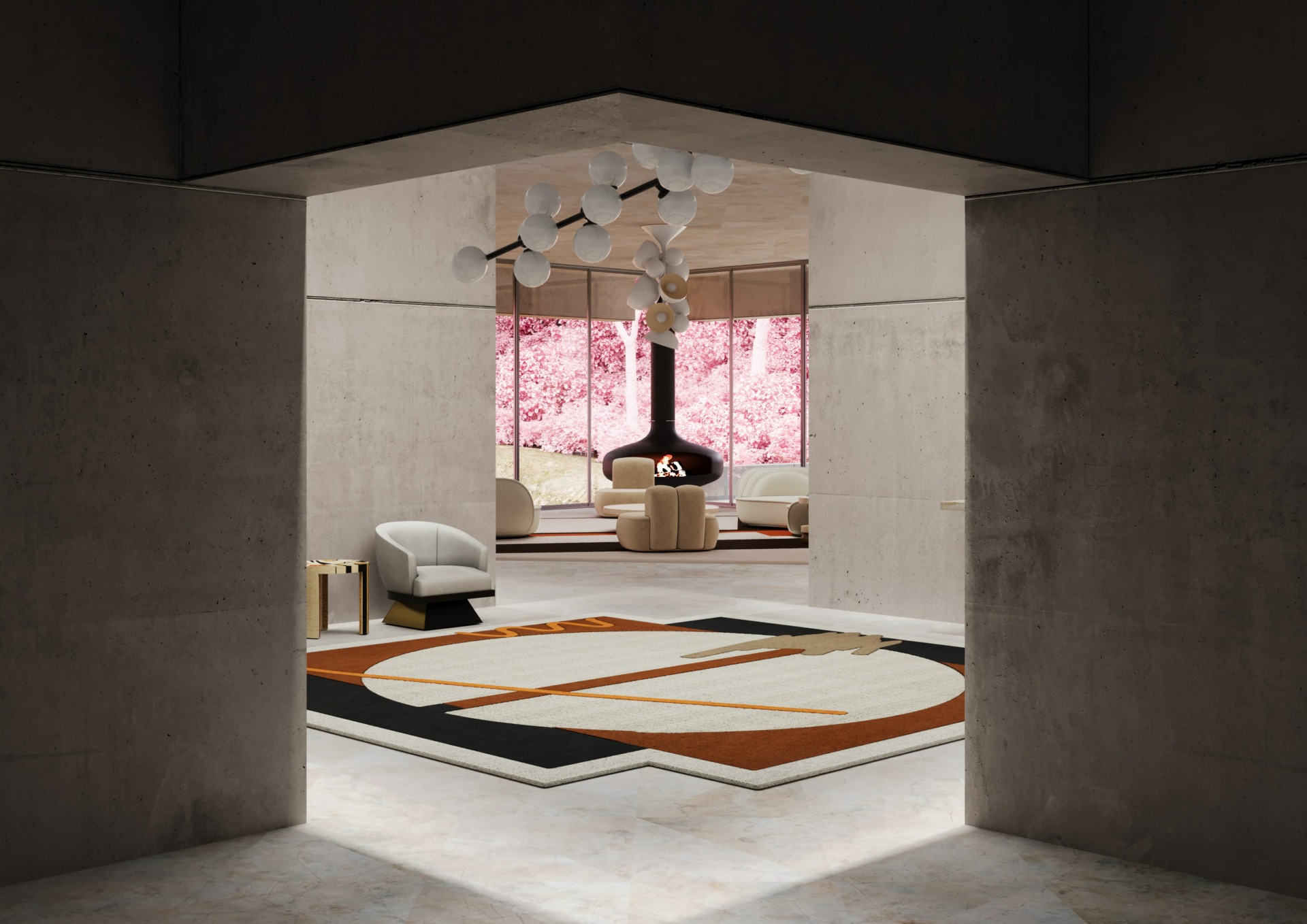 Discover more about this groundbreaking interior design trend with the article Designing The Metaverse: What Is Metaverse Architecture? or jump directly to our Meta Interiors to discover our products in 3D and VR.