You hear it right. What's trending on TikTok? Modern Eclecticism. The character-driven interior design style has conquered the booming social media platform.
Consuming information without consuming time is moreish. The social media platform once owned by Gen Z is booming and reaching older audiences. Due to its fast-paced growth, TikTok is now rivaling Pinterest and Instagram on supplying inspiration for interior designers and interior design lovers. For this reason, interior design professionals have joined the platform. Among the how-to guides and the interior design tips, there's a style outstanding – Modern Eclecticism.

WHAT IS MODERN ECLECTICISM?
Modern Eclecticism, the aesthete trending on TikTok is a character-driven interior design style. This means that modern eclecticism ain't a commitment to guidelines. Instead, it mixes and matches vintage and modern decorative fixtures, namely furniture, lighting and home accessories. Each element has a sole look, an exciting story, or is strung to a memory. Nevertheless, modern eclecticism demand finesse, a thoughtful curation.
Consistently, garage sales, secondhand stores or thrift stores furnish a modern eclectic interior. The treasure-hunting is combined with vintage findings, as well as appointed design pieces. To tone down the impactful visual input of various design styles and the plethora of textures, modern eclecticism claims a monochromatic color palette, normally neutral.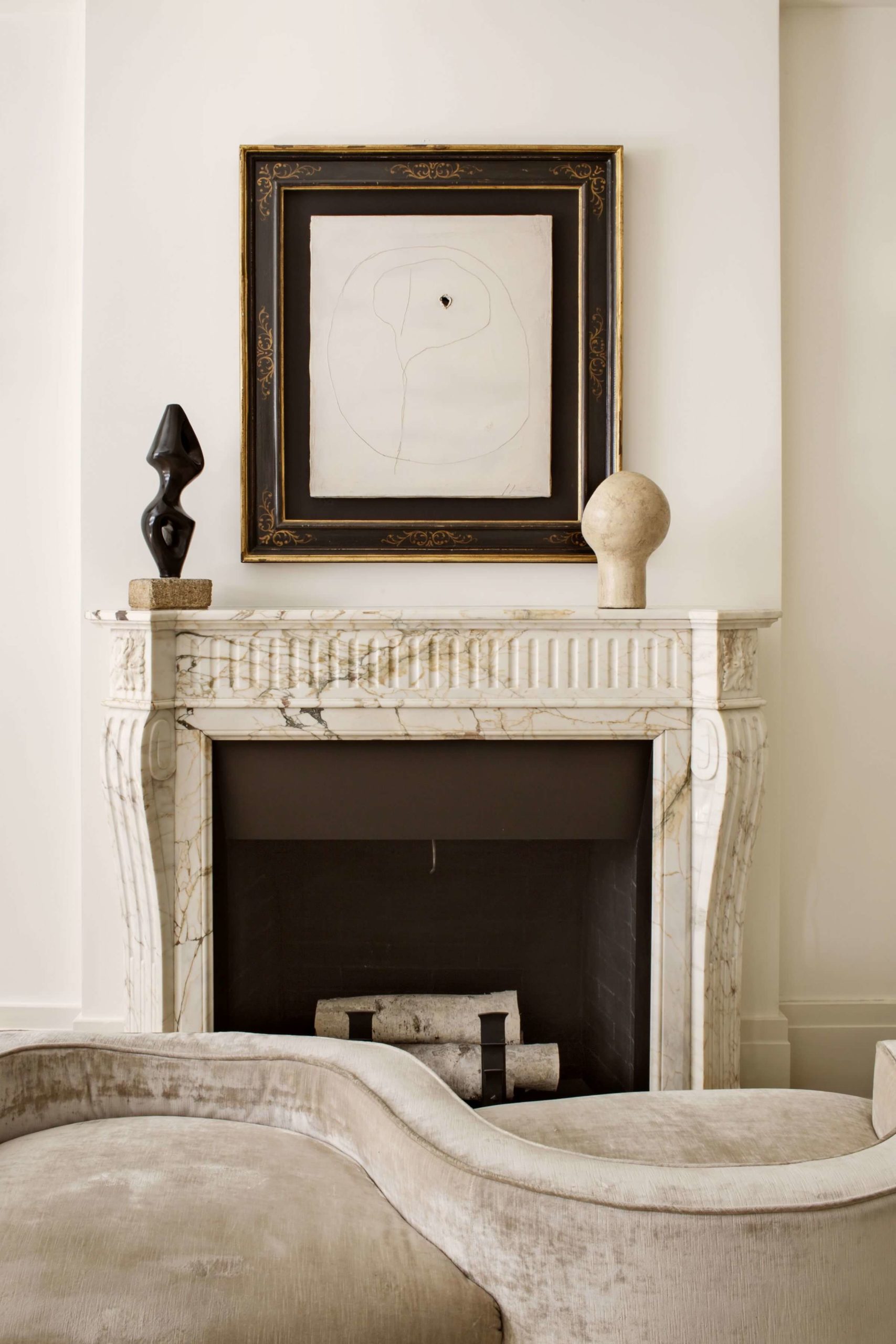 MODERN ECLECTIC DECOR
If you want to renovate your home or design a modern eclectic interior, first and foremost gather furniture, lighting and home accessories that conquer your heart at first sight. Then, get inspired by our selection of modern eclectic interiors or search for the hashtag #moderneclecticdecor on TikTok.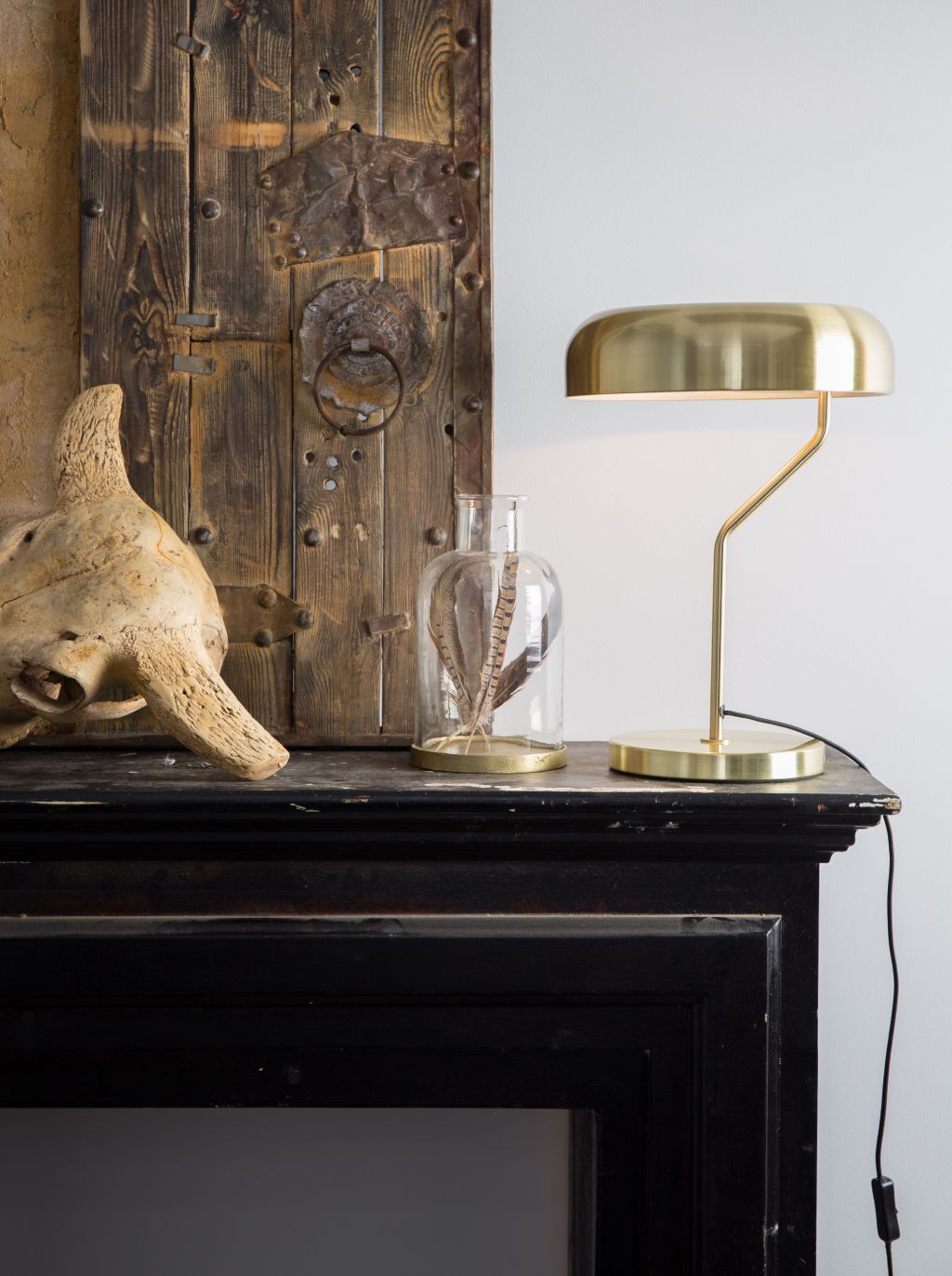 ALTBAU 22
Altbau 22 is the home of Leonie but could be a living gallery. Located in Hamburg, the residence of Leonie is full of midcentury modern furniture. Altbau 22 is a great source of inspiration for modern interior design ideas. On Etsy, Leonie sells rare vintage IKEA furniture that she finds online and in second-hand markets.
JULIE HILLMAN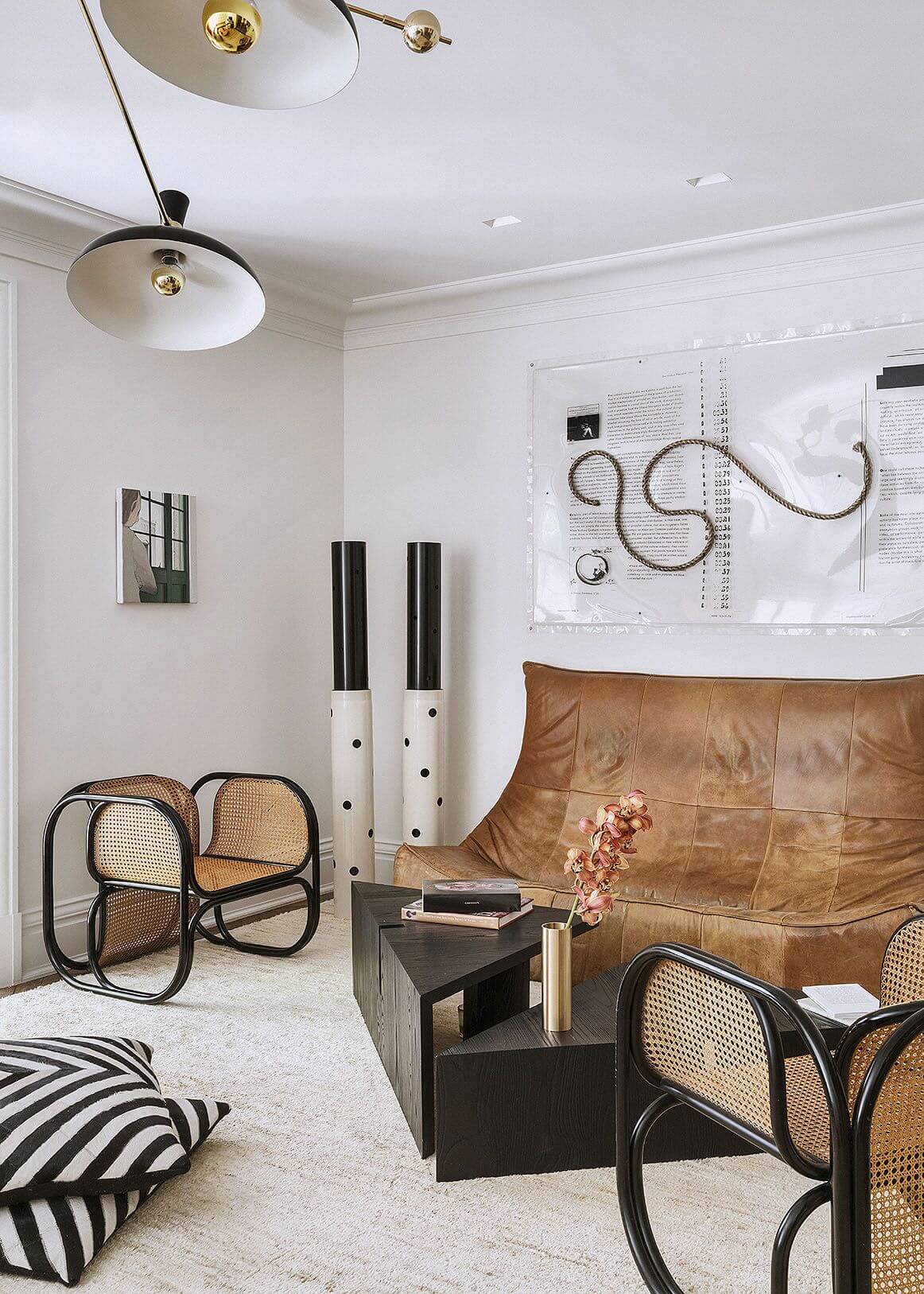 Julie Hillman's interiors speak to both the client's unique interest and her characteristic eclectic aesthetic. Her interior design often combines contemporary art pieces with vintage and midcentury modern furniture. In order to soften the contrast, Julie Hillman paints her modern eclectic interiors in white, beige, gray and black.
FAWN GALLI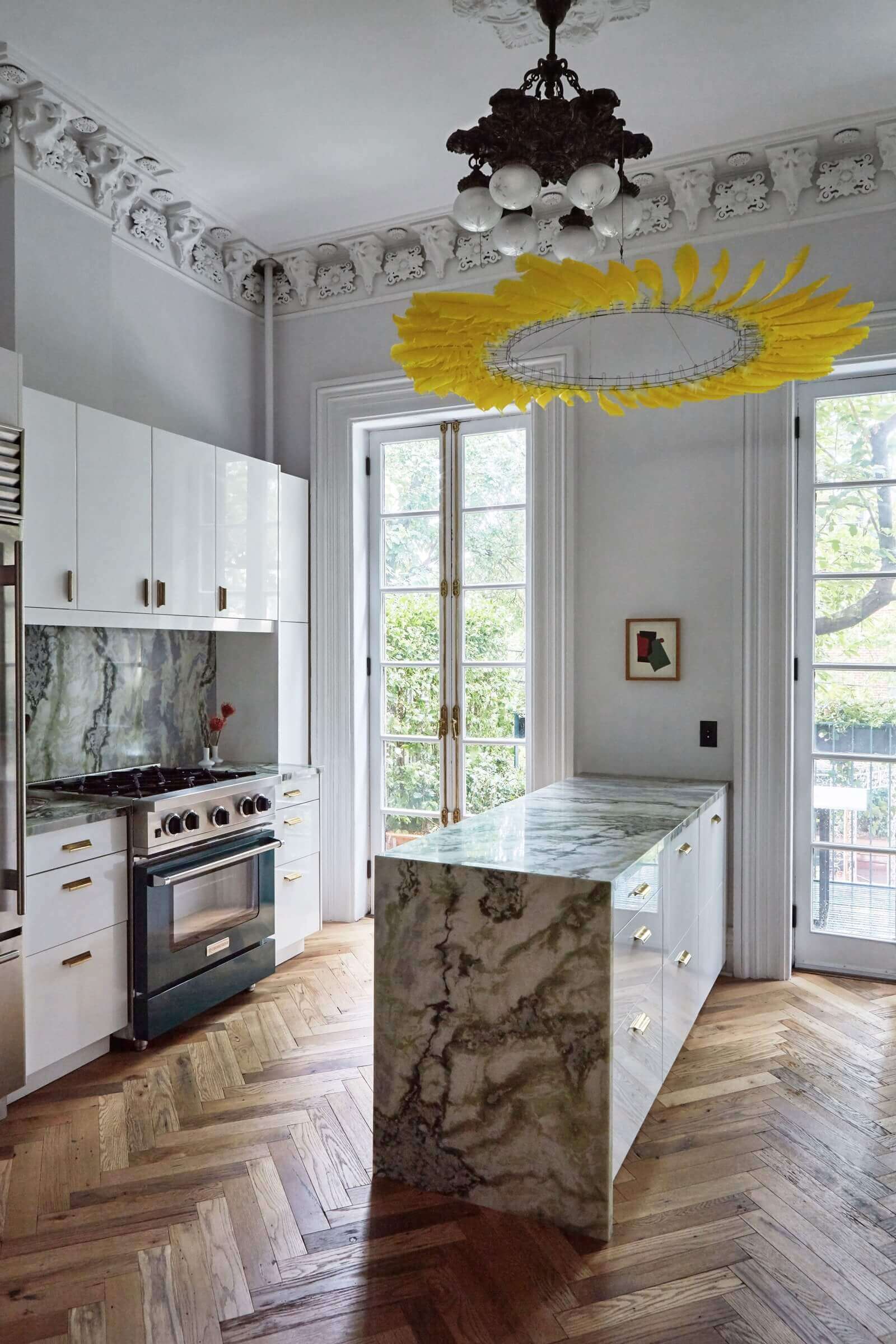 Even though the home of interior designer Fawn Galli has a bohemian flair, her kitchen in Brooklyn downtown combines copious interior design styles in neutral colors. Fawn Galli's home is a compelling exemplar of modern eclecticism. The decorative shade hanging from the suspension lamp above the marble countertop is thrift store finding and a bold modern eclectic statement.
JONATHAN ADLER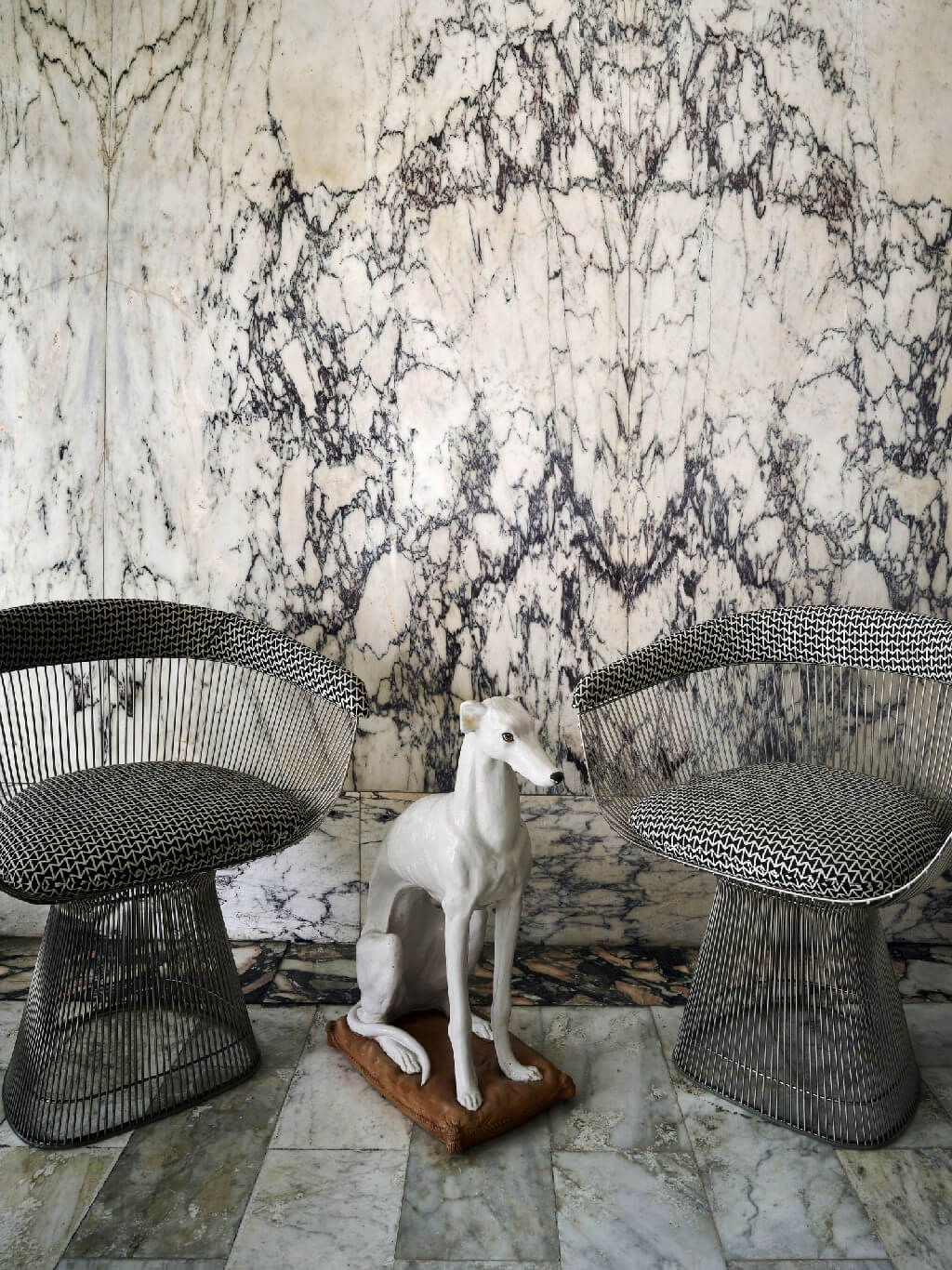 Funny and inviting. That's the personality of this modern eclectic home that Jonathan Adler designed in San Francisco. Each room is different from the next one, making this interior design project surprising and irresistible. In the hallway, Jonathan Adler sets marble from floor to ceiling, to modern armchairs and a funky ceramic dog.
KELLY WEARSTLER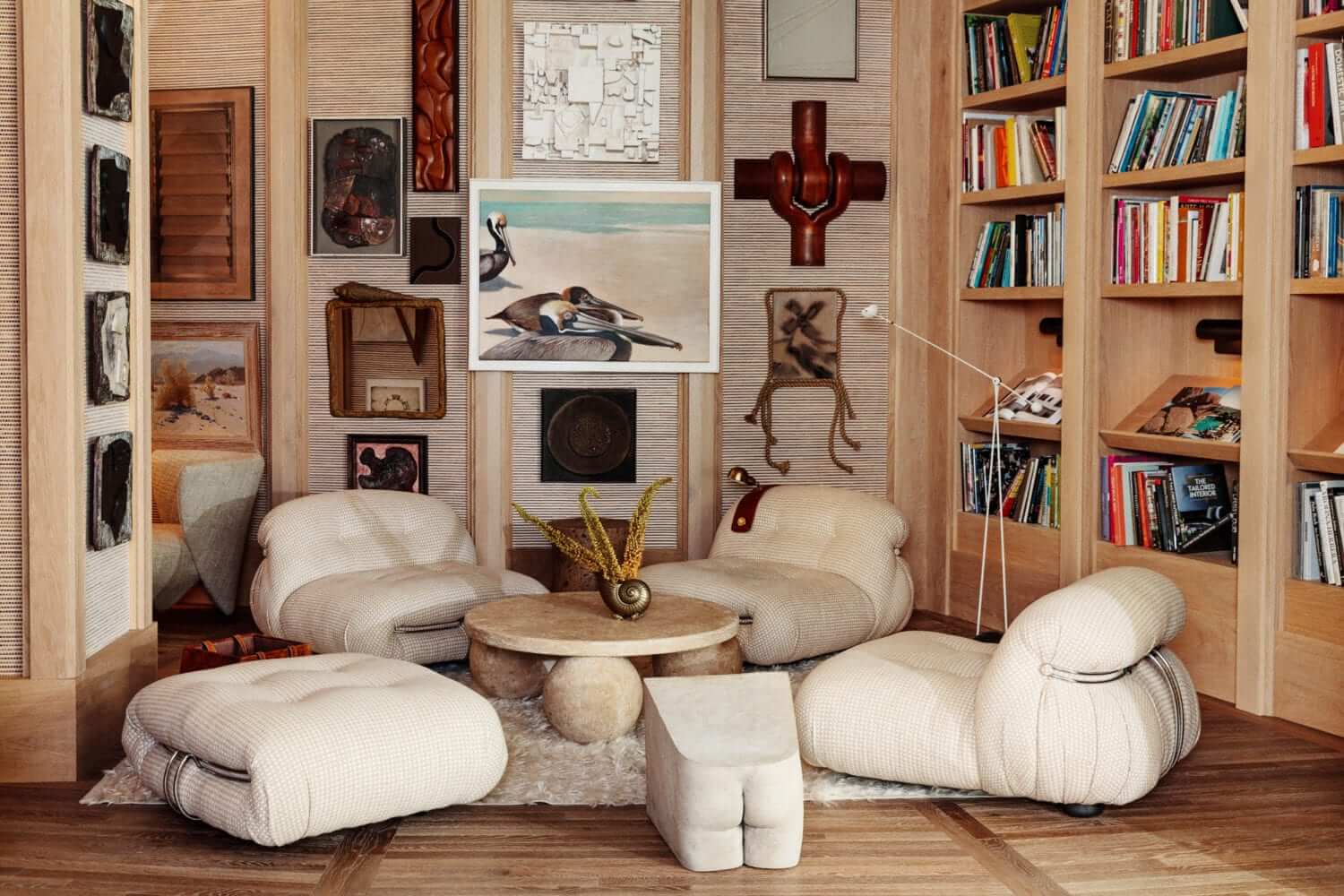 Kelly Wearstler is unapologetically an eclecticist. The interior designer's style combines modern with vintage pieces and pays tribute to the authenticity of brutalist product design.
If you're craving more on what's trending on TikTok, join us on the trendiest social media platform and get your daily dosage of interior design inspiration with Hommés Studio and ACH Collection.
Download the Hommés Studio catalog and discover furniture, lighting, and home accessories to design a modern and elegant bathroom.
Pay a visit to ACH Collection website as well and discover high-end homeware and pet accessories for a wholesome modern lifestyle.

Source PureWow