A statement interior design project must have a good, and unexpected, ceiling design. Traditionally, an imposing lighting fixture is just enough. Even though we love a ceiling with a dramatic chandelier or a custom-made suspension, we believe we always should push forward. Therefore, we curated five ceiling decoration ideas that effortlessly will take your interior design project to another level.

WALLPAPER CEILING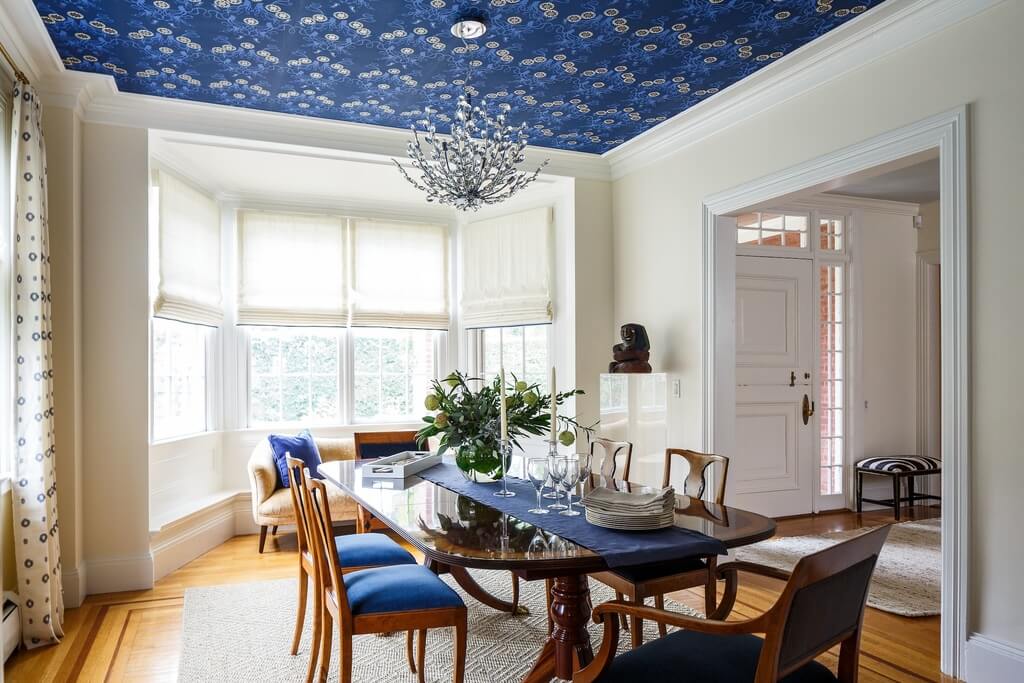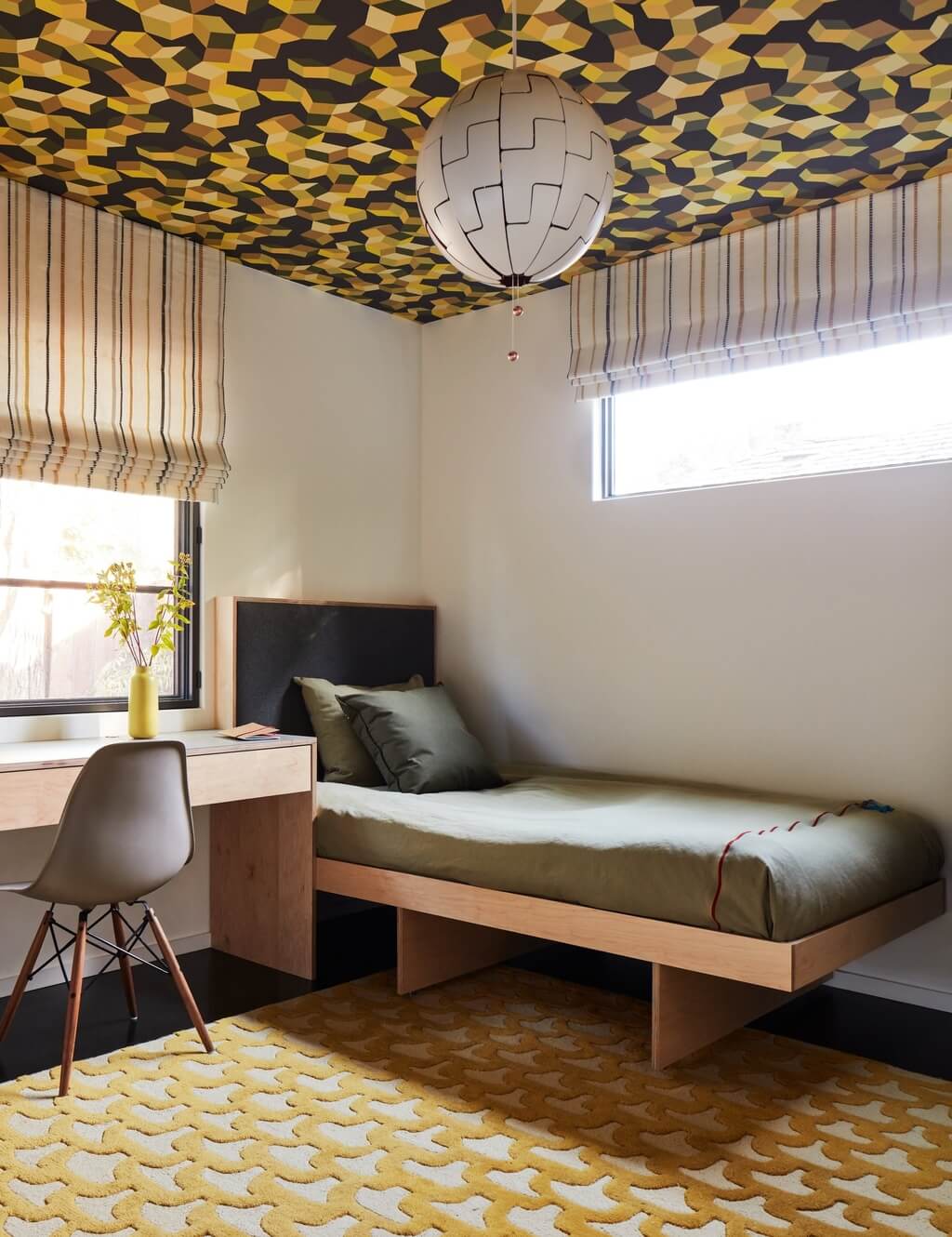 Decorating the ceiling with wallpaper luxe up any room. If you're at home considering a renovation or in the office looking for interior design ideas to elevate your interior design project, this is the answer. The wallpaper can contrast with the walls or match with small decorative elements. Either way, it will result in an outstanding ceiling design.
PAINTED CEILING DECORATION IDEAS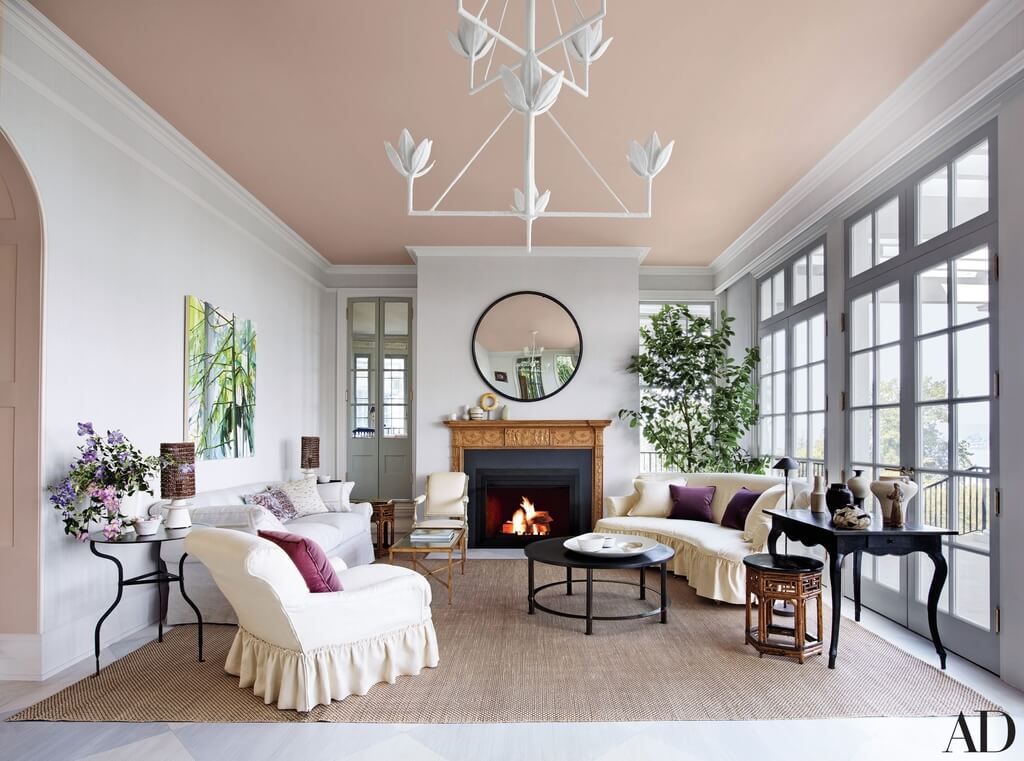 Interior design is about details, right? If so, why leave a blank space in the ceiling? A simple, yet stylish ceiling decoration idea is to paint the ceiling. If the walls are covered in wallpaper, pick a matching color for the ceiling. However, if the walls have a plain color, choose a contrasting pigmentation for the ceiling.

WOODED CEILING
A wooded ceiling is a timeless ceiling decoration idea. Additionally, wood is an organic material. In this manner, you'll enhance the room in a sustainable and conscious way.
PATTERNED CEILING DECORATION IDEAS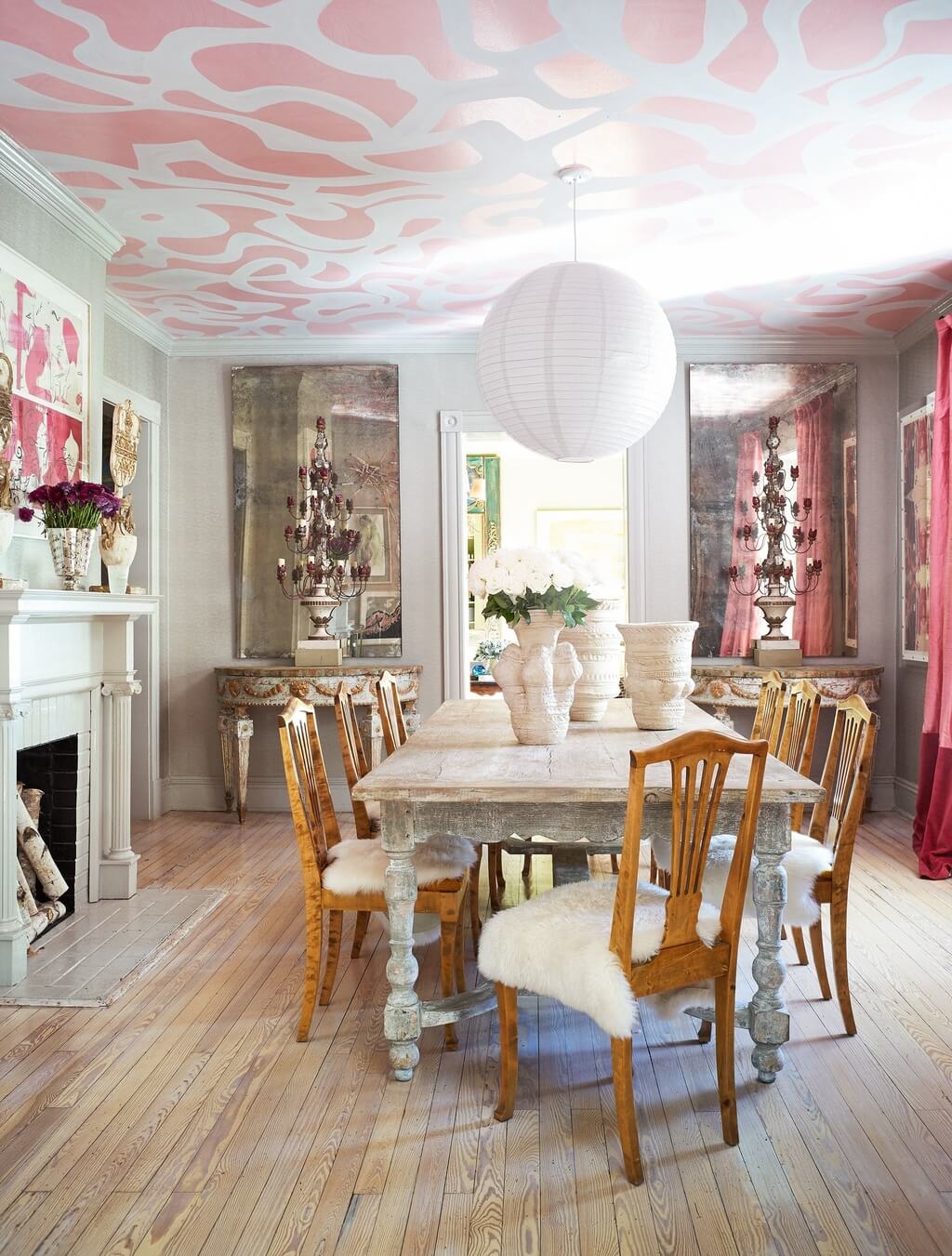 In case of wanting to upgrade your interior with major changes, creating a pattern in the ceiling is the best option. Either hand-painting or using a stencil, any of the two will add dynamism and vibrancy to the room.

STRIPED CEILING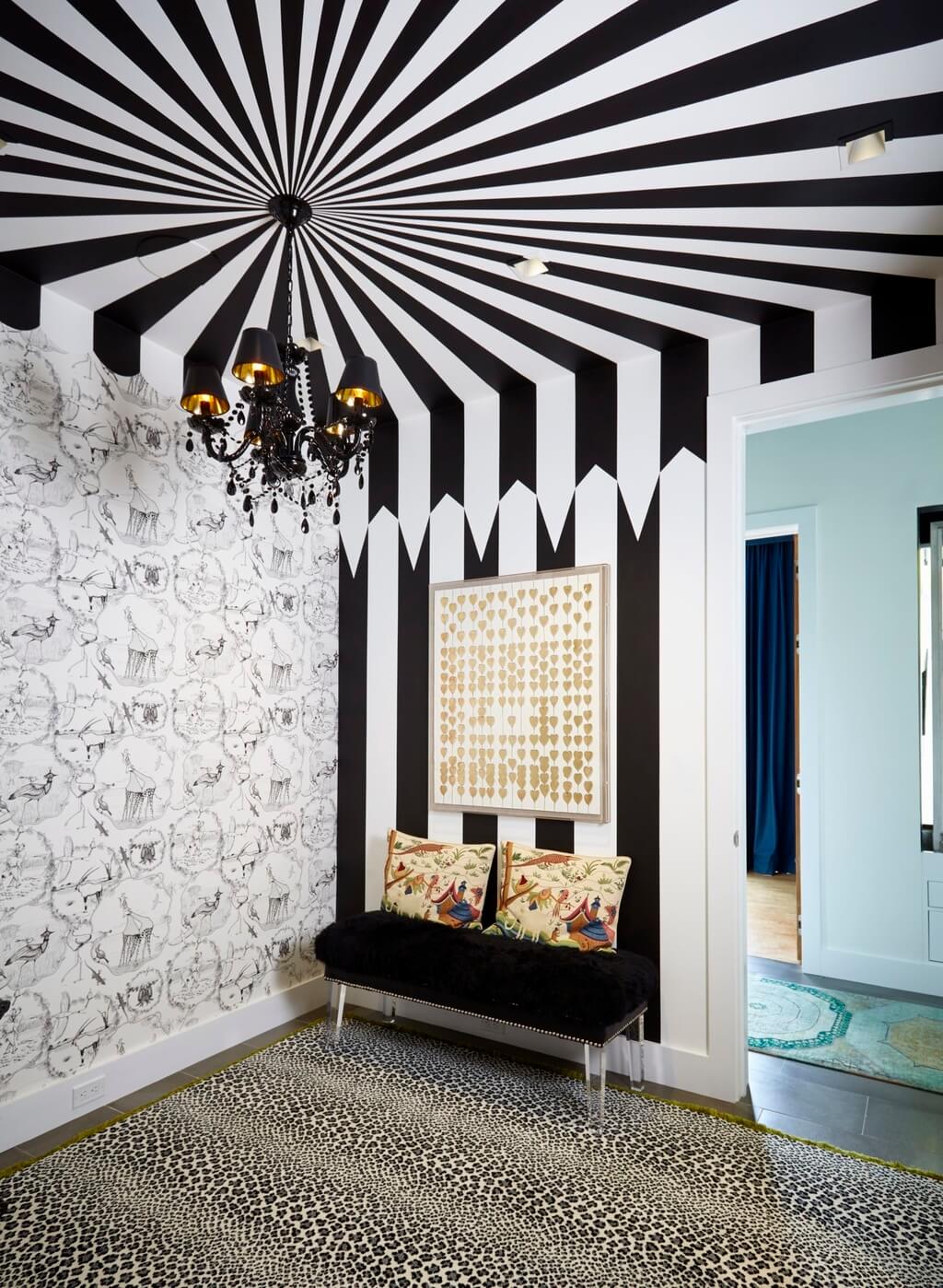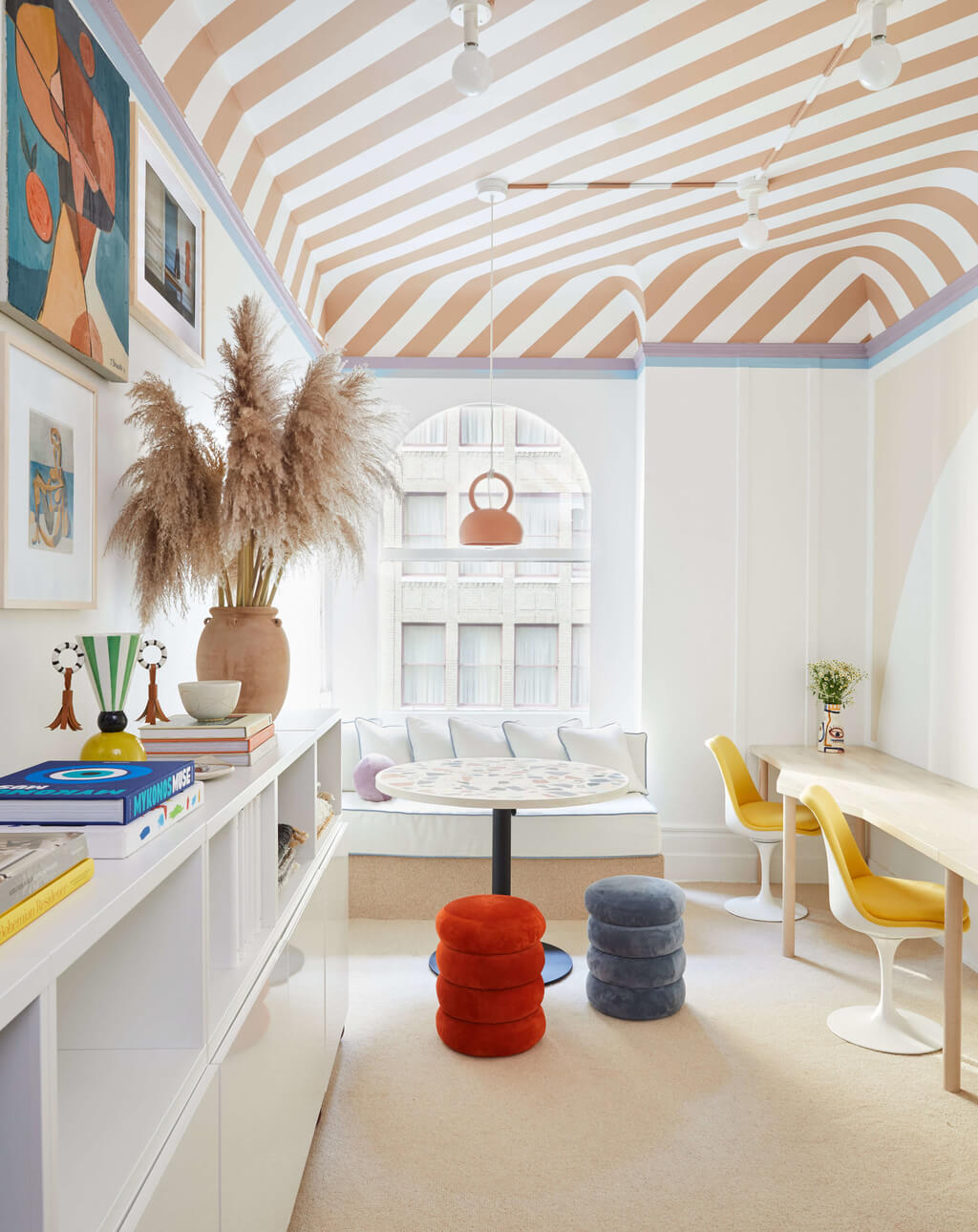 Daring yet classy. Decorating the ceiling with stripes will highlight the interior design style of the room or project. Depending on the color combination of the stripes, the ceiling can make the room an authentic maximalist interior or a superb modern Memphis interior, for instance. In addition, stripes on the ceiling provide a unique vibrancy to the room.
Did you enjoys these five ceiling decorating ideas? Then don't forget to pin them!
Source: https://www.fromhousetohome.com/ways-to-decorate-the-ceiling/