Robert A.M. Stern has created a perfect spot on the map of San Francisco's real estate market. This boutique penthouse is a three-bedroom residence. Moreover, it comes with three private terraces with downtown views. Undoubtedly, the apartment hits the market and is one of the most desired places in the city.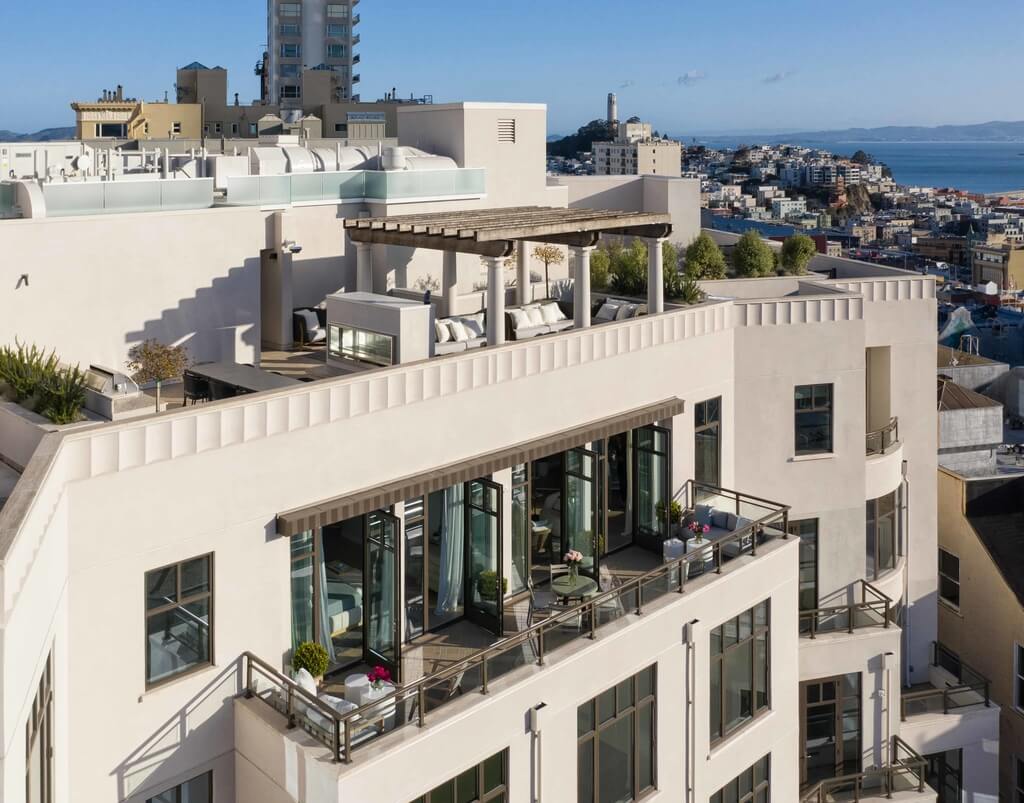 This boutique penthouse sitting atop Crescent in the Nob Hill neighborhood of San Francisco, hits $7.1 million on the market. It is one of four penthouses on the top floor of the eight-story building. The residence is very spacious. It has 1,825 square feet of interior living space and 925 square feet of exterior space. In these estimates two private terraces on the main floor and a rooftop terrace are included.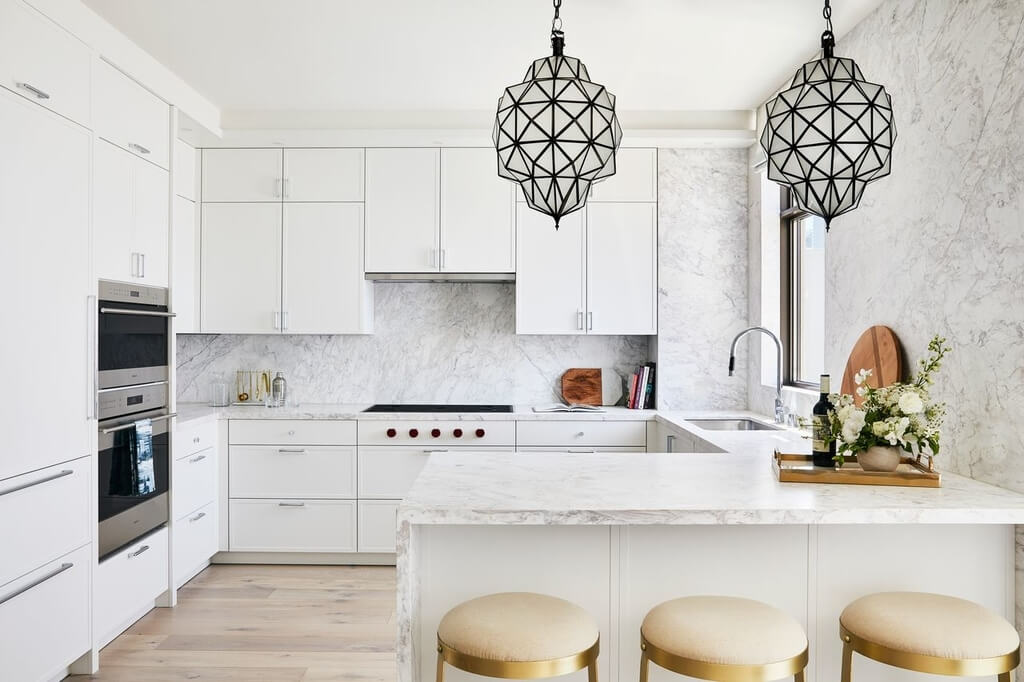 You may also like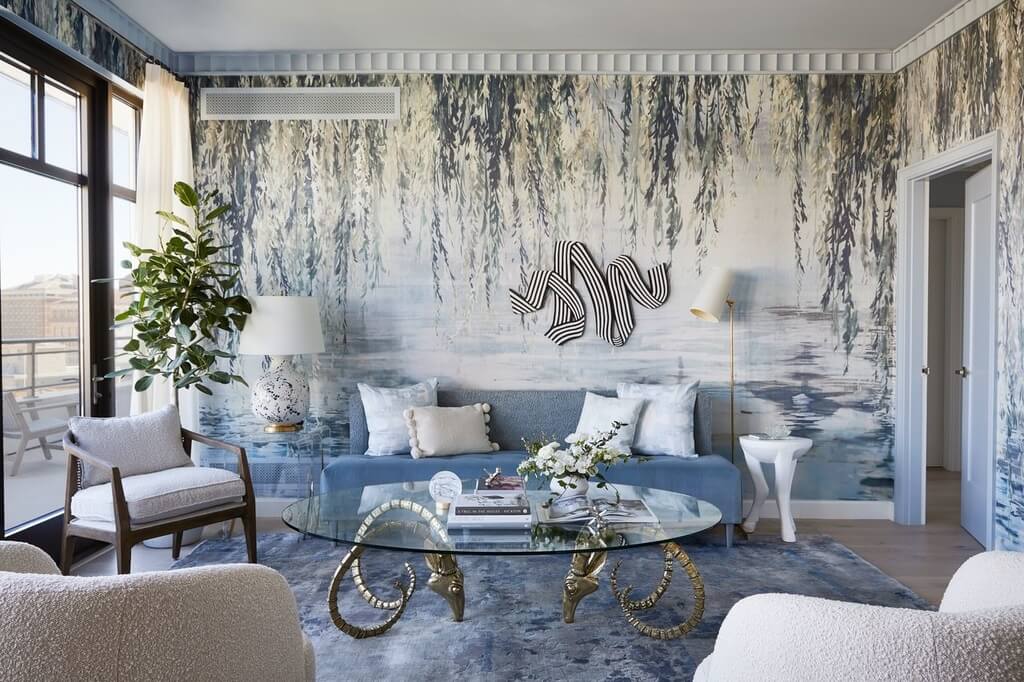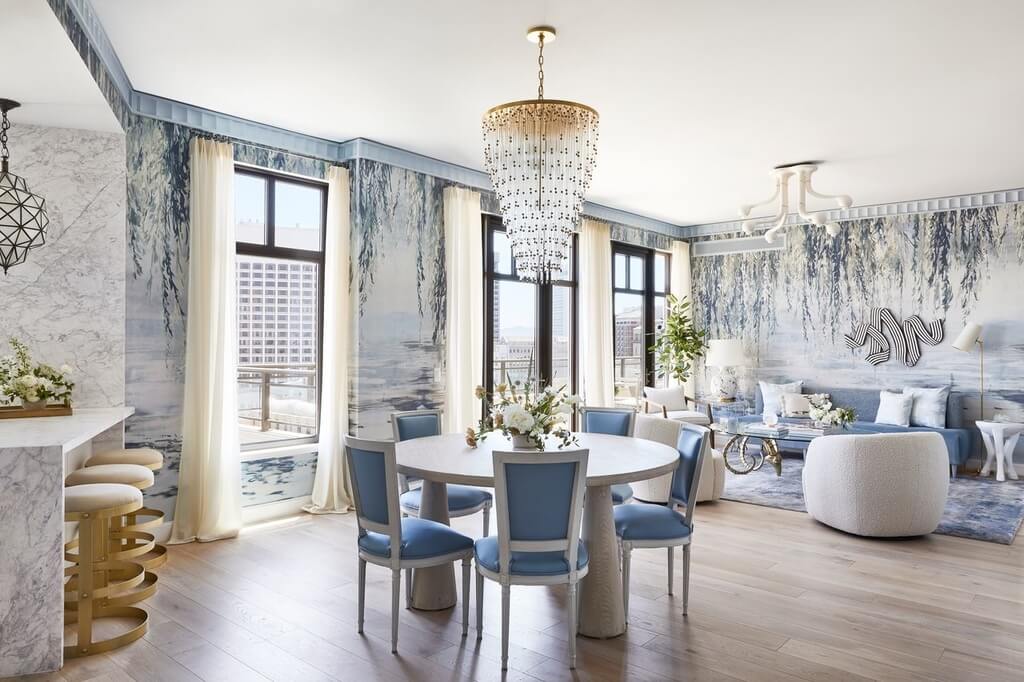 The penthouse has three large bedrooms with views of San Francisco and the Bay, two full and one half bathrooms, as well as an open-concept living, dining and kitchen space. Throughout, the home features seven-inch-wide light-oak flooring, custom-scalloped molding and antique gold hardware.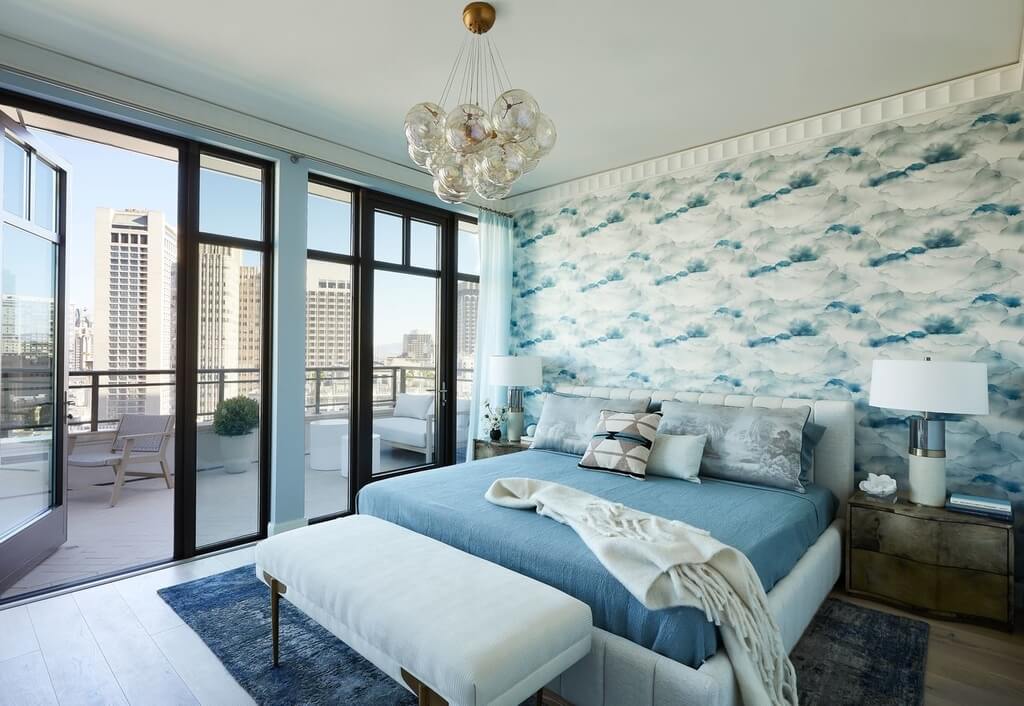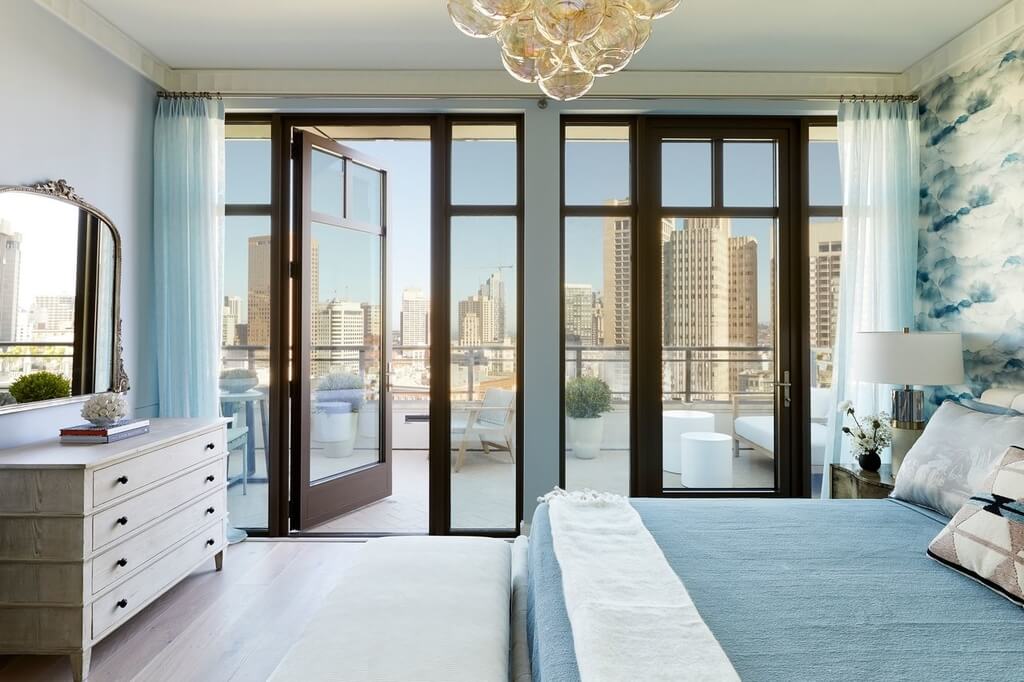 You may also like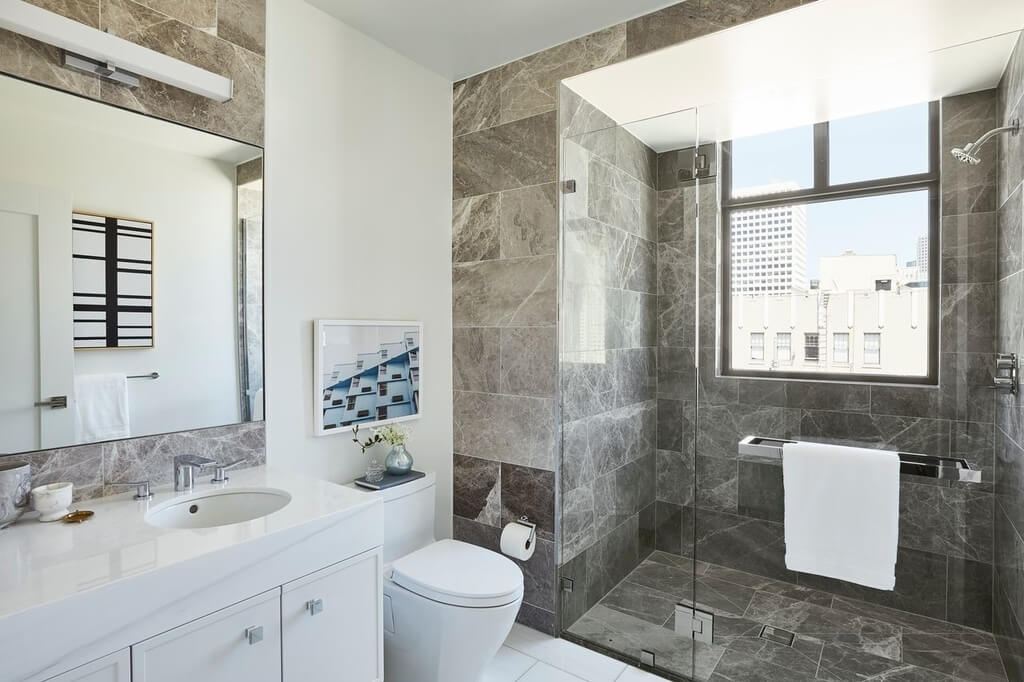 The designers of Jeff Schlarb studio were responsible for design and furnishing the interiors of the penthouse. The assumption of the interior design was to create the impression of being in a room full of inspiration. The tenant has to feel inspired every time they enter the house. The idea was to design a custom, romantic space. What is more, the studio kept a careful balance of maximalism and softness in their project. At the same time, they honoured an amazing architecture of the building and world-class design.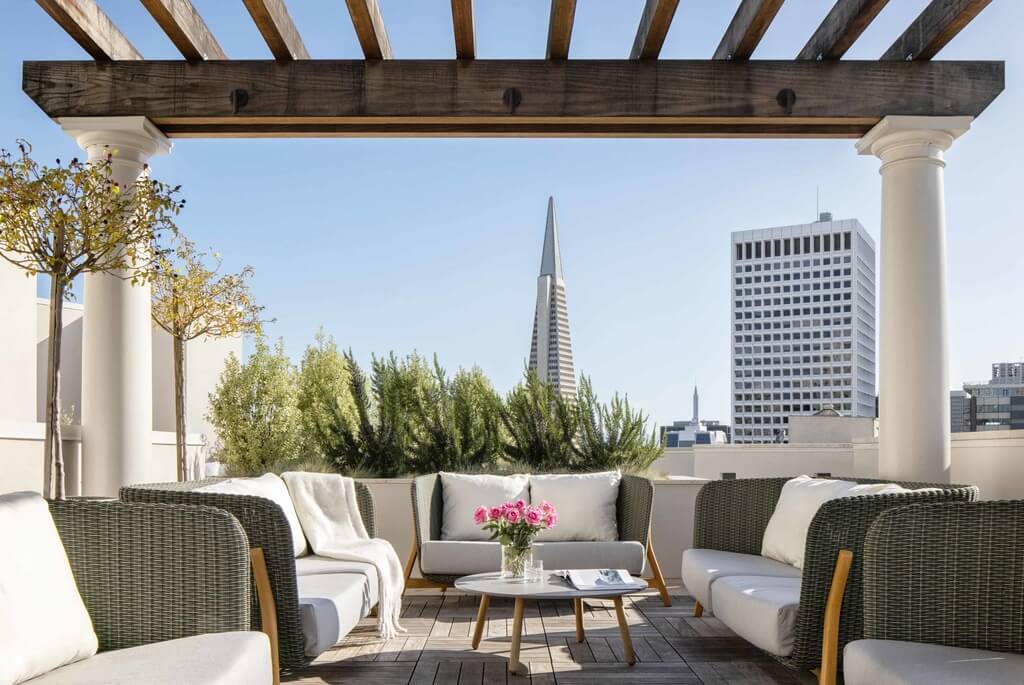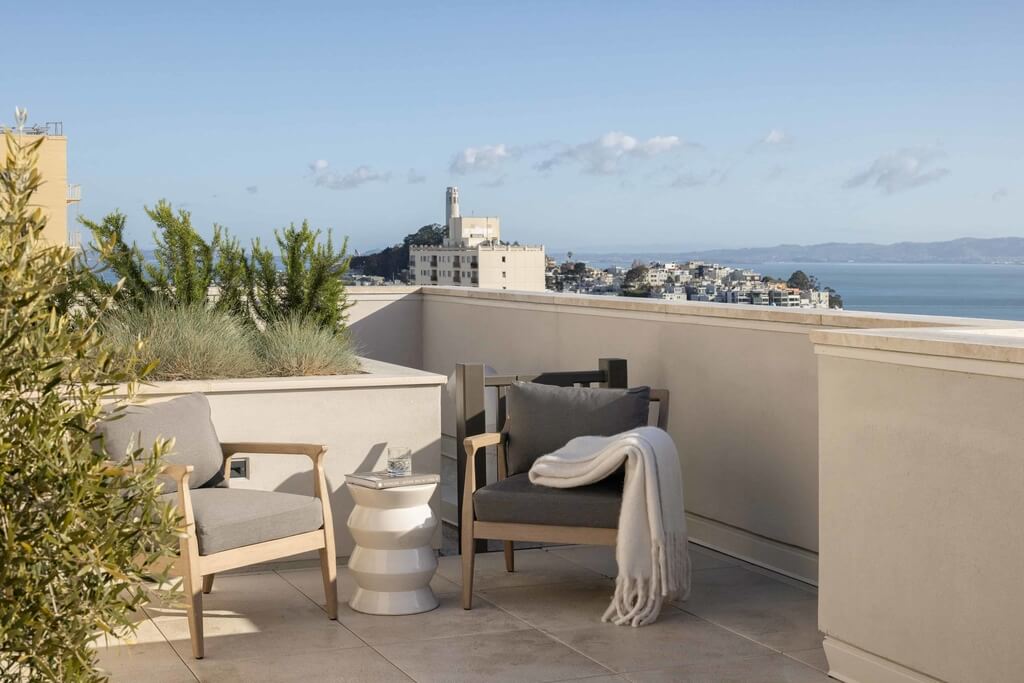 As it comes to the Crescent condominium, its architectural designnpays homage to the neighborhood. What is more, the inspiration for interiors derives from pre-war apartments. New York-based Champalimaud Design designed the interior of the building.
It is worth to add, that the building includes a drawing room off the lobby, a gym with a wellness and yoga studio, a modern butler's pantry and kitchen for private events, a 24-hour attendant, and an automated parking garage.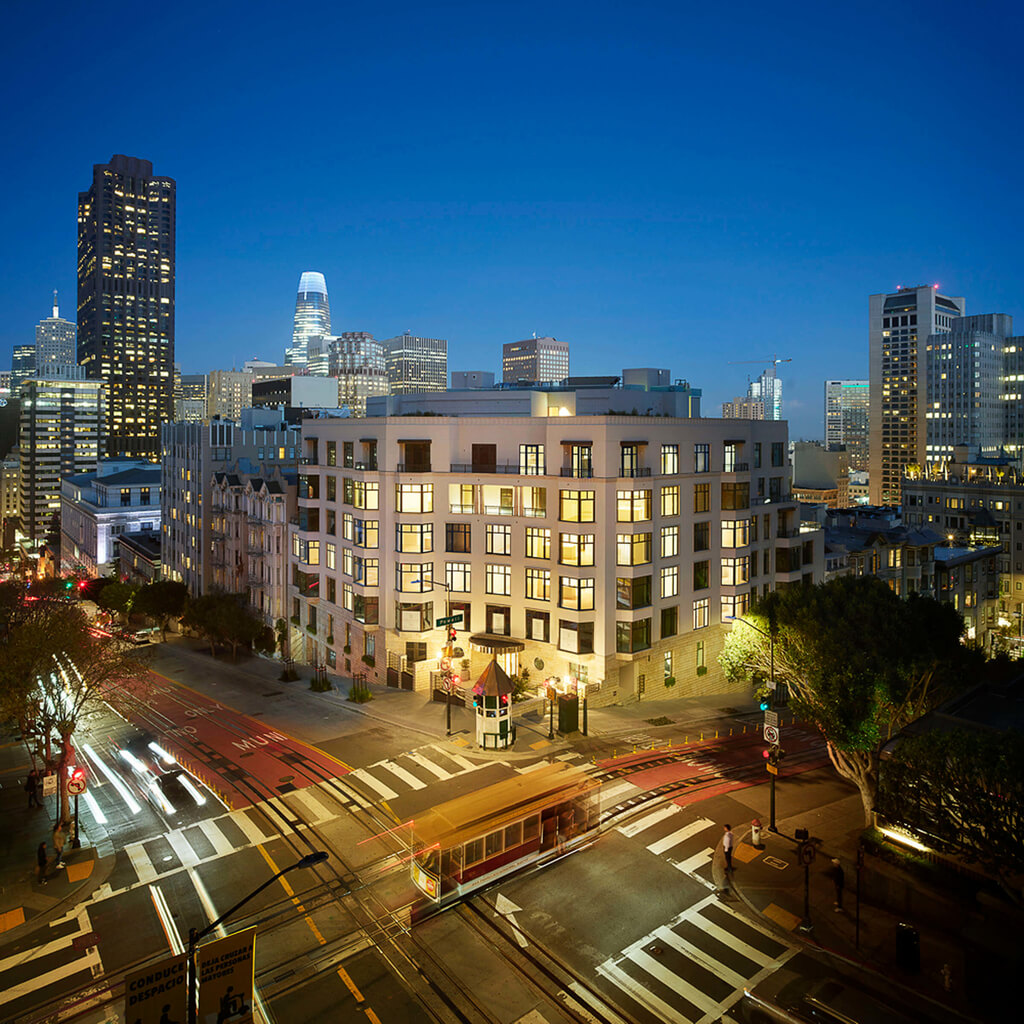 Check out our journal to discover more inspiration and find daily dose of modern and spectacular architecture designs. Do not forget to follow Hommés Studio on Pinterest to stay on top of our architectural moodboard.

Photos: Aubrie Pick