What is brutalist furniture, brutalist design and brutalist architecture? If you want to know more about how it is present in almost all contemporary interior design projects, you have come to the right place!
The brutalist design was born among the debris of World War II. For a while, it was a matter of survival – to rapidly rebuild cities, to provide affordable homes for families assaulted by poverty. Then, the pioneers of brutalist architecture started to design more tempered brutalist buildings, yet made of raw concrete and building. That would become our beloved mid-century modern architecture with A-List exemplars of renowned modern architects. In the meantime, some disgust was developed around brutalist architecture, especially in the Eastern world. It was associated with poverty and oppression rather than pragmatism.
Fortunately, a new century began and a generation of artists, architects, designers, and techies started to recognize the historical value of brutalist architecture. But not only. This new generation of creatives brings back the best of brutalist design. In brutalist architecture, brutalist interior design, brutalist furniture, and even brutalist web design, pragmatism, organicism, clean lines, and raw materials reign.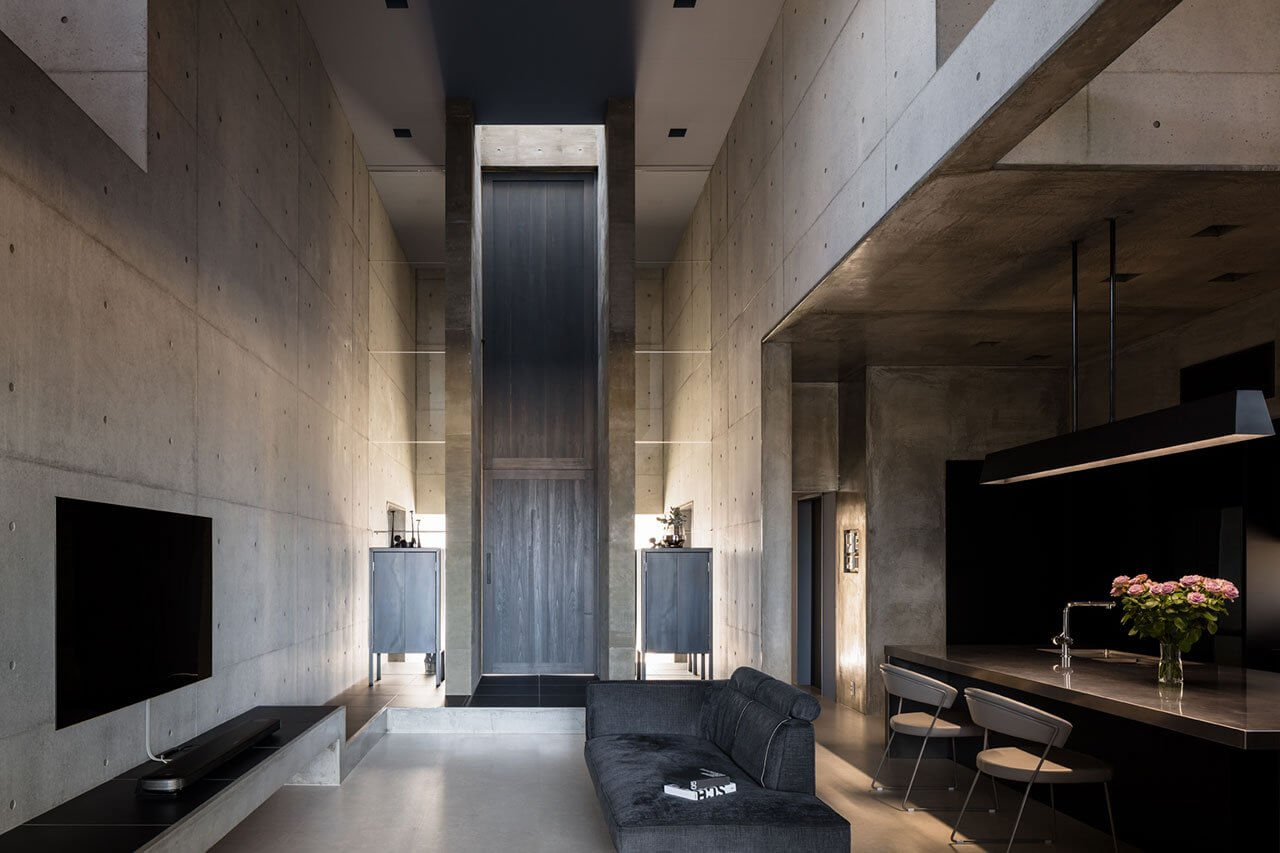 WHAT IS BRUTALIST DESIGN?
First things first – what is brutalist design? Brutalist design is a design style that emerged in the post-World War II era. This design style is predominant in architecture. As a matter of fact, most people associate brutalist design with brutalist architecture. This is due to the "monstrous" buildings made from concrete to provide housing for people after the devastation and poverty that resulted from the war. This is why brutalist design became hated in the late 70s – it was associated with poverty, urban decay and soviet regimes. Nevertheless, brutalist design dominates our contemporary design era. Nowadays, brutalist design has many polarizations and is widely spread throughout interior design, architecture, furniture, and digital and web design.
The term brutalism is a rough, almost pejorative, translation by British architectural critic Reyner Banham of béton brut, words that the pioneer modernist architect Le Corbusier used to characterize its architectural works made from raw concrete.
In addition to raw concrete, brutalist design is represented by industrial materials such as wood, glass, steel, brass, and brick. In terms of shapes and forms, brutalist design is either organic – with rough and unpolished textures – or extremely minimal and streamlined, caring for function over anything else.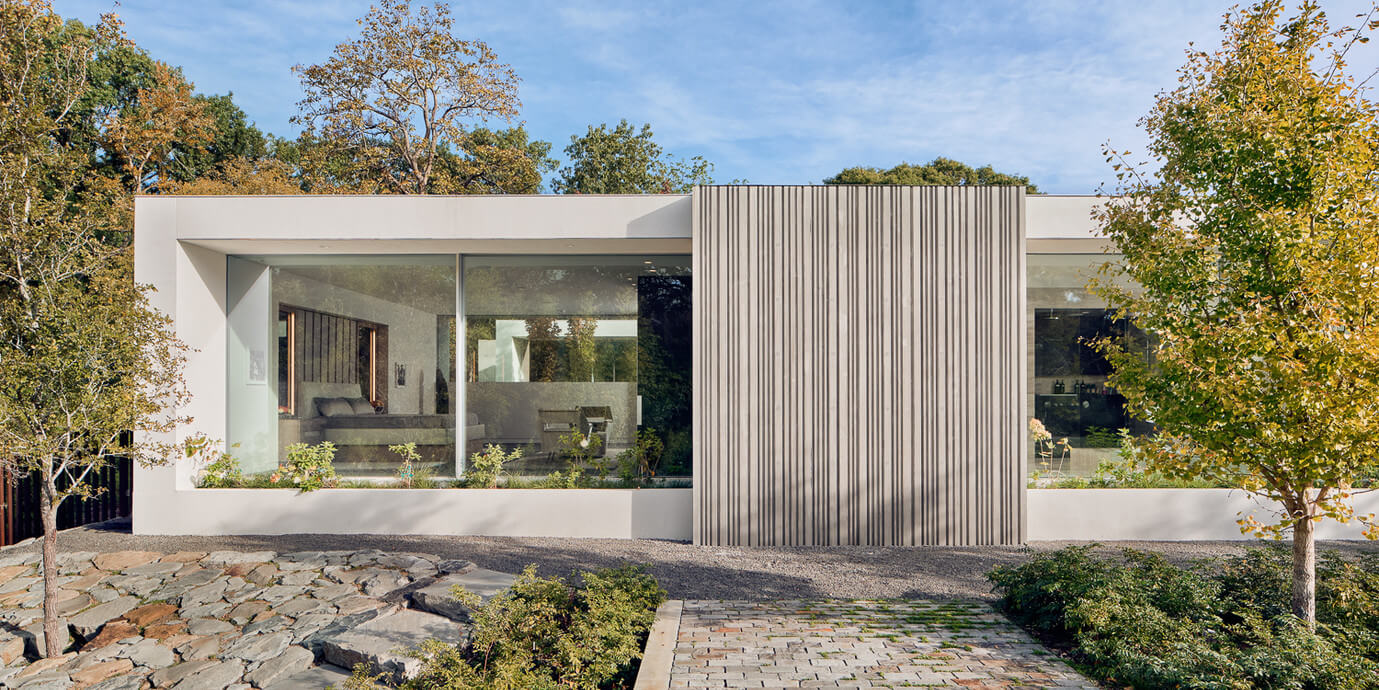 BRUTALIST DESIGN – organic textures, massive forms, streamlines, function over form, and use of raw materials such as concrete, glass, metal and wood.
WHAT IS BRUTALIST ARCHITECTURE?
Alongside Le Corbusier, Mies van der Rohe, Frank Lloyd Wright, Alison, and Pether Smithson grounded what became the most appreciated architecture style of contemporary – the modern architecture style.
It became popular after World War II to answer the need of rebuilding cities and housing families in a space-efficient and affordable manner. Brutalist architecture was also cultivated in institutional buildings as well. For instance, the National Theater (1976) in London by Denis Ladsun & Partners or the Geisel Library (1970) in California by William L. Pereira & Associates are clean exemplars of institutional brutalist buildings.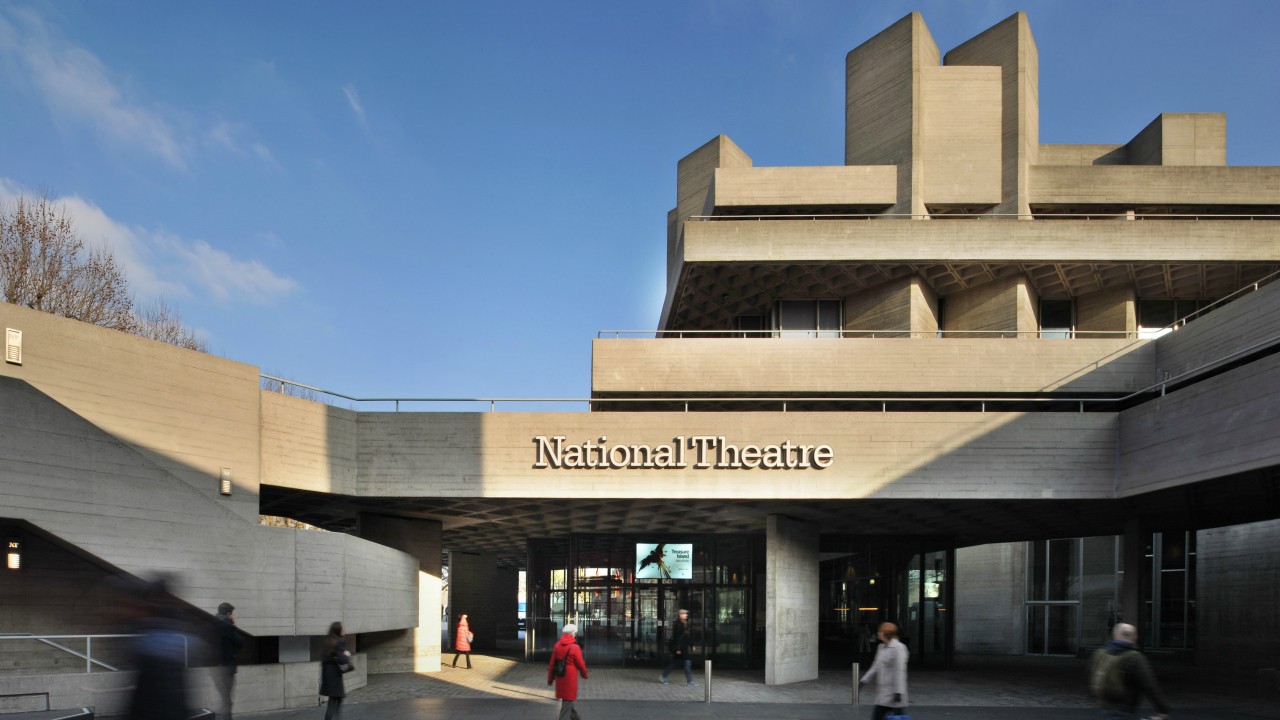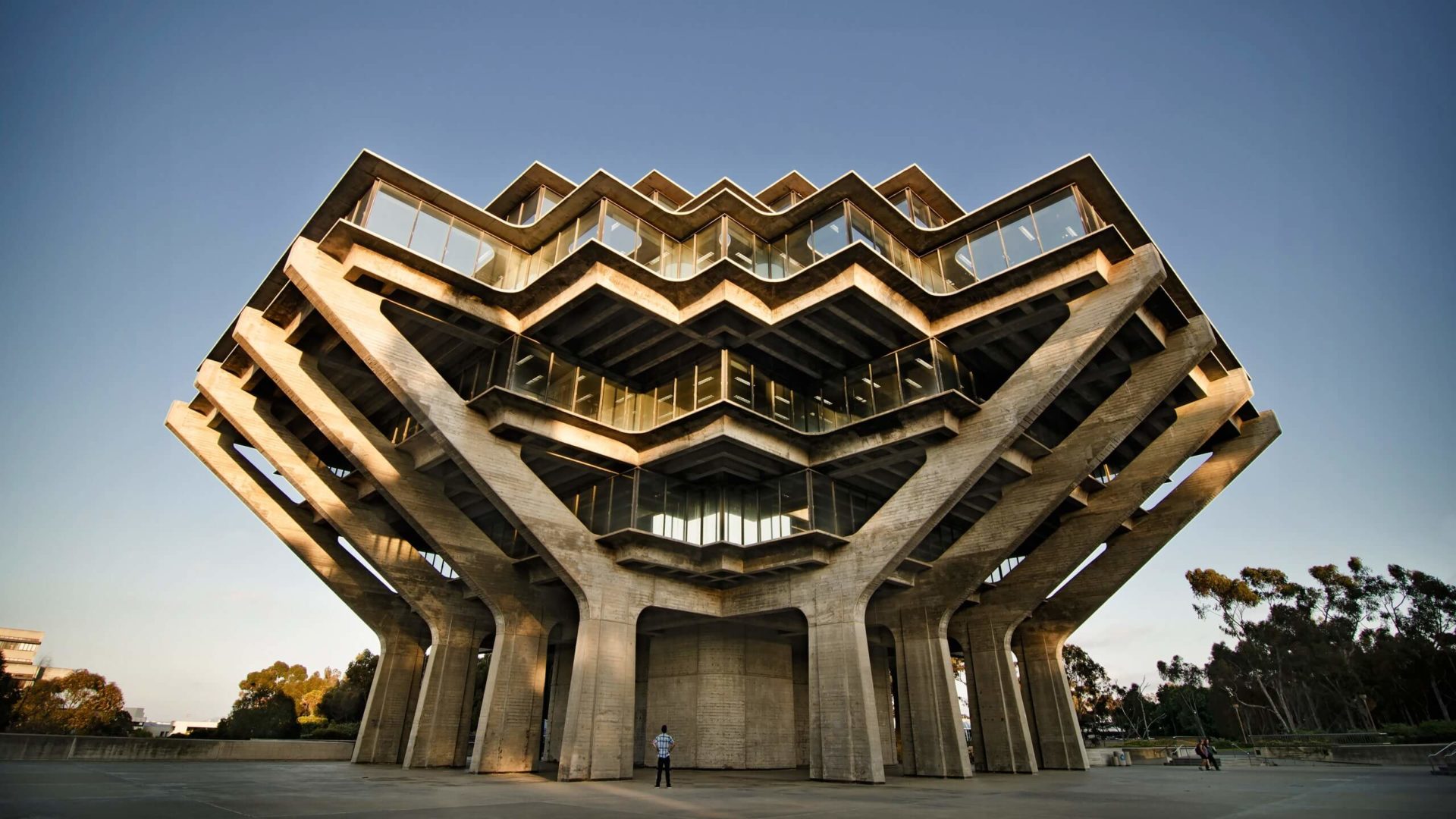 However, brutalist architecture is still strongly associated with public housing. Unité d'Habitation in Marseille of Le Corbusier, in collaboration with Nadir Afonso, might be the starting point for the upcoming hate that brutalist architecture would be suffering by the end of the Cold War.
Around the world, brutalist architecture took on numerous ideological interpretations. For example, in Eastern Europe, brutalism became associated with socialism and authoritarian power, while in warmer, post-colonial climates like Brazil, India, Ghana, and Kenya, brutalism seemed to assert freedom.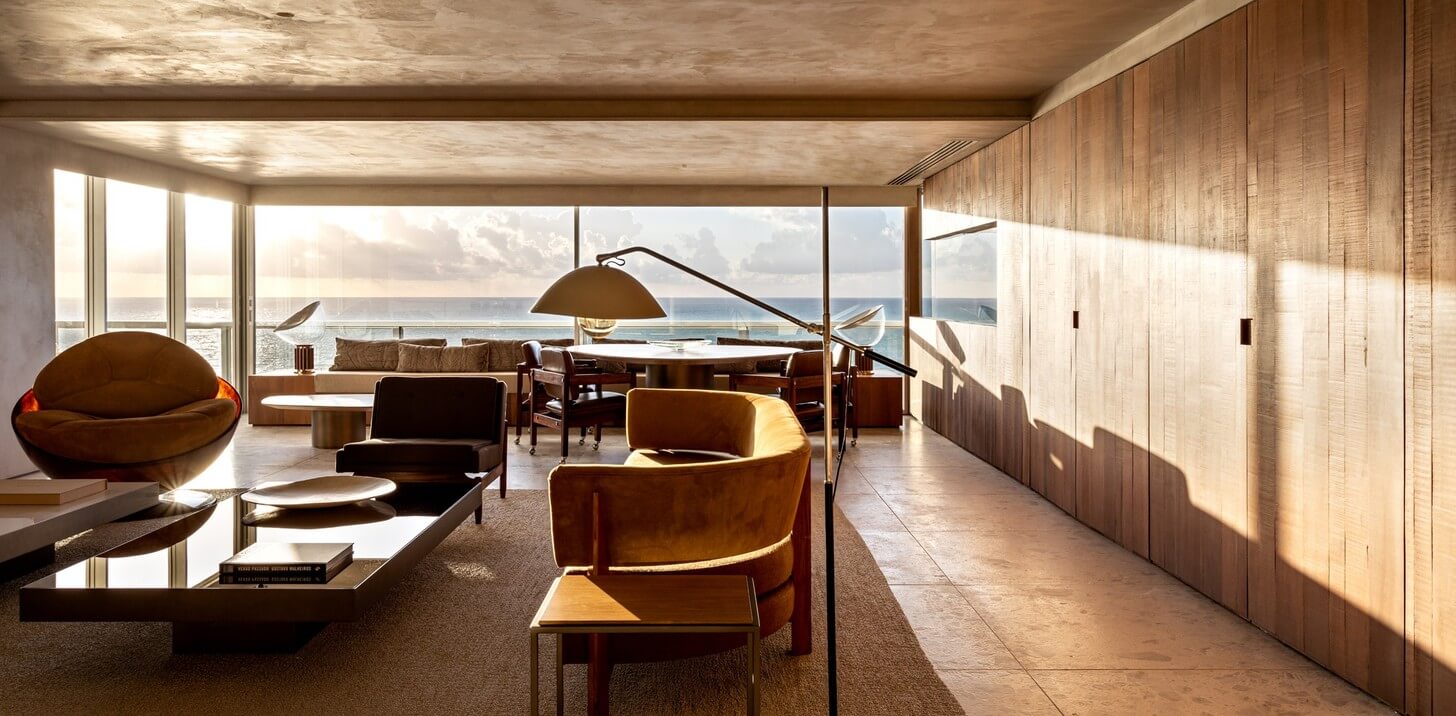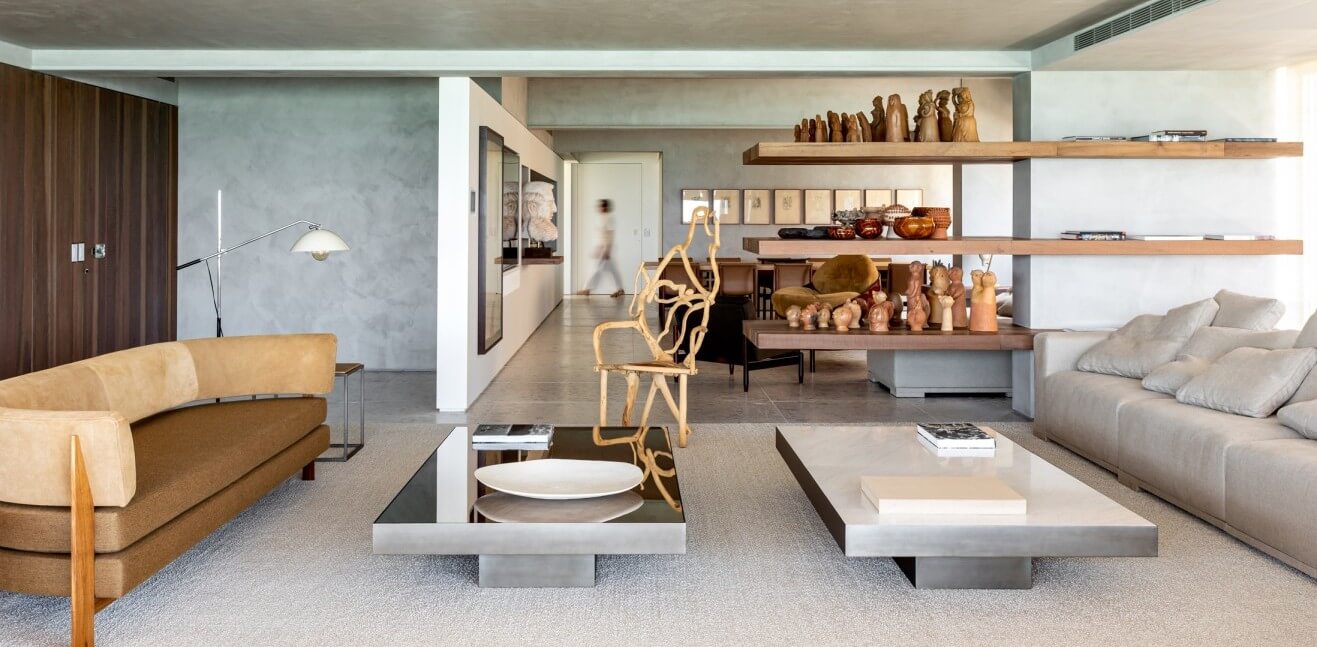 READ Studio Arthur Casas Rethinks Gil Borsoi Modernist Building one of the latest buildings in which Gil Borsoi uses raw concrete
BRUTALIST ARCHITECTURE – Le Corbusier, Mies van der Rohe, Frank Lloyd Wright, Alison and Pether Smithson, Curtis Jeré, Paul Evans, Tom Greene, Moshe Safdie, Paulo Mendes de Rocha, and raw concrete, glass, steel, dark colors, rough textures, streamlines.
WHAT IS BRUTALIST FURNITURE?
Often associated with modern furniture design, brutalist furniture holds the same textural features as brutalist architecture. This means that brutalist furniture has organic, unpolished shapes, such as a carved seating on a large branch, or minimal, polished raw materials – such as steel and glass coffee tables or raw concrete side tables.
It might go unnoticed, but brutalist furniture is part of any modern interior design project. In the same fashion, glimpses of brutalist interior design are found in top interior design projects. Think about Kelly Wearstler's interior design projects. Both on residential and commercial interior design projects, the popular interior designer integrates brutalist furniture. Nevertheless, Kelly Wearstler prefers brutalist furniture with organic shapes more than furniture with an industrial flair.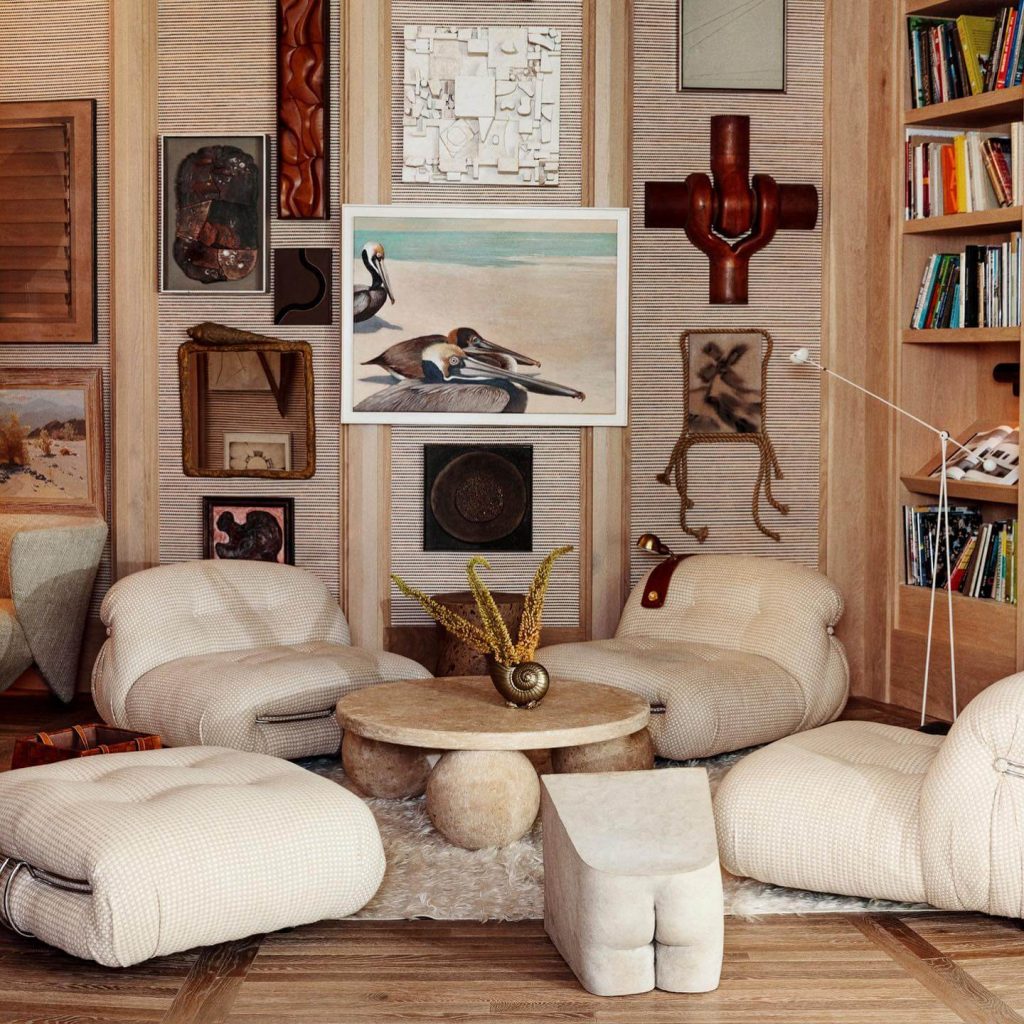 BRUTALIST FURNITURE – sober colors, organic shapes, minimal lines and stainless steel, brass, glass, stone, and wood.
BRUTALIST FURNITURE BY HOMMÉS STUDIO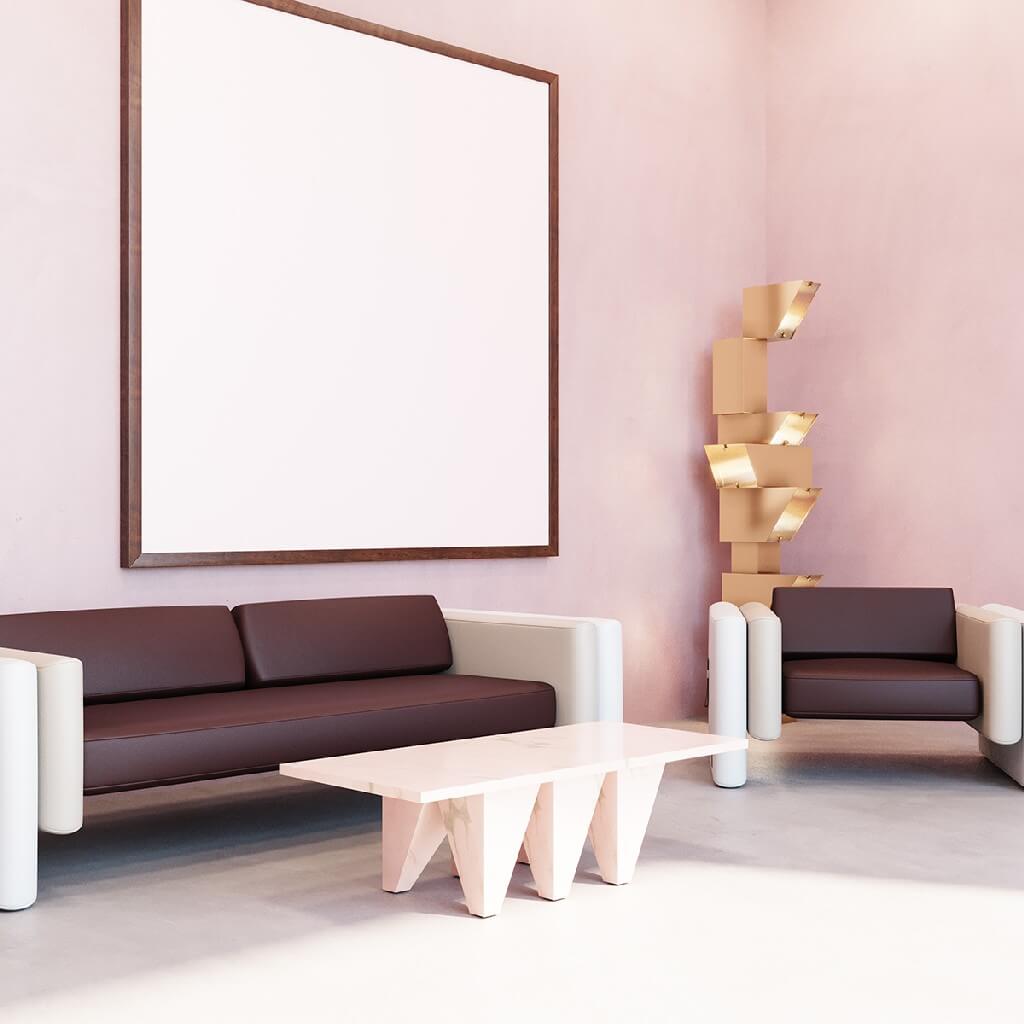 Lunarys Center Table Grigio Tundra is an outstanding modern design piece. The modern outdoor center table's voluptuous anatomy and soft texture are perfect for indoor or outdoor projects. Defined by a refined and rounded silhouette, this large coffee table is a sleek solution to complement contemporary outdoor space. The marble center table's unique veins are enhanced to create a captivating, modern look.
Moa Bench is an accent bench. Its design expresses a solemn geometry accentuating a modern identity in any contemporary interior design project. It is upholstered with suede and structure in matte wenge ash wood with details in polished brass.
BONNIE AND CLYDE
Clyde Center tables are a must-have in any brutalist interior. This collection of modern center tables has the soul of a brutalist design in it. Clyde has sleek geometric shapes and mimic pillars of brutalist architecture.
BRUTALIST FURNITURE – COFFEE TABLES
BRUTALIST FURNITURE – CONSOLE TABLES
BRUTALIST FURNITURE – DINING TABLES
In addition to coffee tables, console tables, and dining tables, Hommés Studio has a range of modern furniture and home accessories with the soul of authentic brutalist furniture design.
Now that the difference between brutalism furniture, architecture and design became clearer and the influences of other styles for the composition of environments, get inspired in 10 Stunning Modern Style Furniture to complete the decoration of your project!

SOURCE My Domain