What goes around comes back around. The Hollywood Regency style is making a comeback. Discover how to add some Golden Age charm to your home.
What goes around, comes back around. The Hollywood Regency style is making a comeback. But what is Hollywood Regency style? What differentiates it from the Art Deco Style? And how can we make a contemporary approach to the interior design style popularized at the beginning of the 20th century?
We went through the history of this trending interior design style to tell you all you need to know about Hollywood Regency decor – when it started, who made it popular, who is bringing it back and how to add Hollywood glam to your home. But first things first…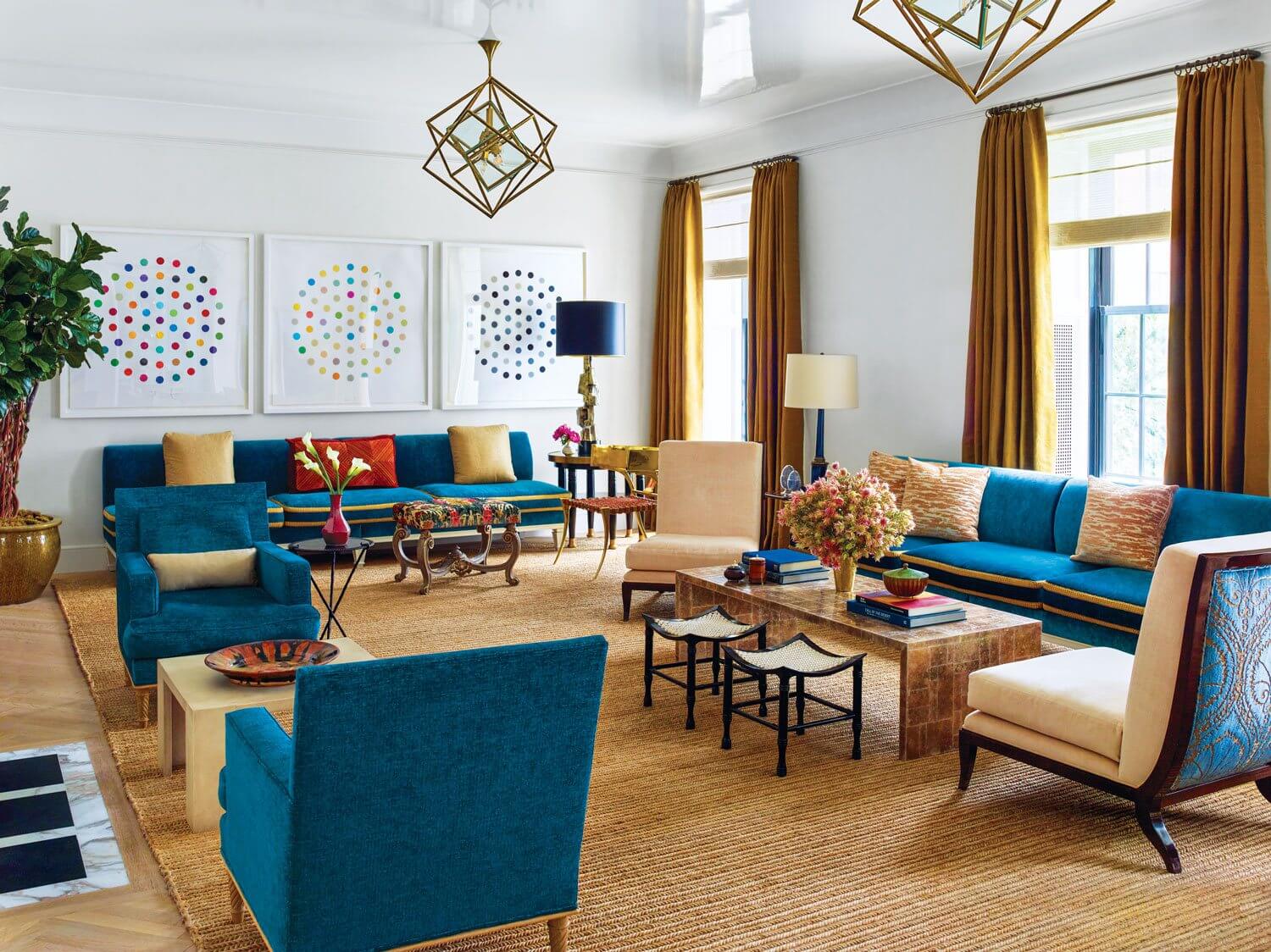 WHAT IS HOLLYWOOD REGENCY STYLE?
Hollywood Regency is an American interior design style born within the cinema industry in the 1930s when the silver screen depicted luxurious spaces filled with drama and gilded glamour and celebrated the lavish living of Hollywood's Golden Era.

The pioneer Dorothy Draper, the actor-turned-interior designer William Haines or the iconic David Hicks popularized the interior design style born as a mimicking of movie sets.

Even though it nods to Art Deco style, Hollywood Regency goes beyond since it is much more ornamental, eclectic and borderline maximalist.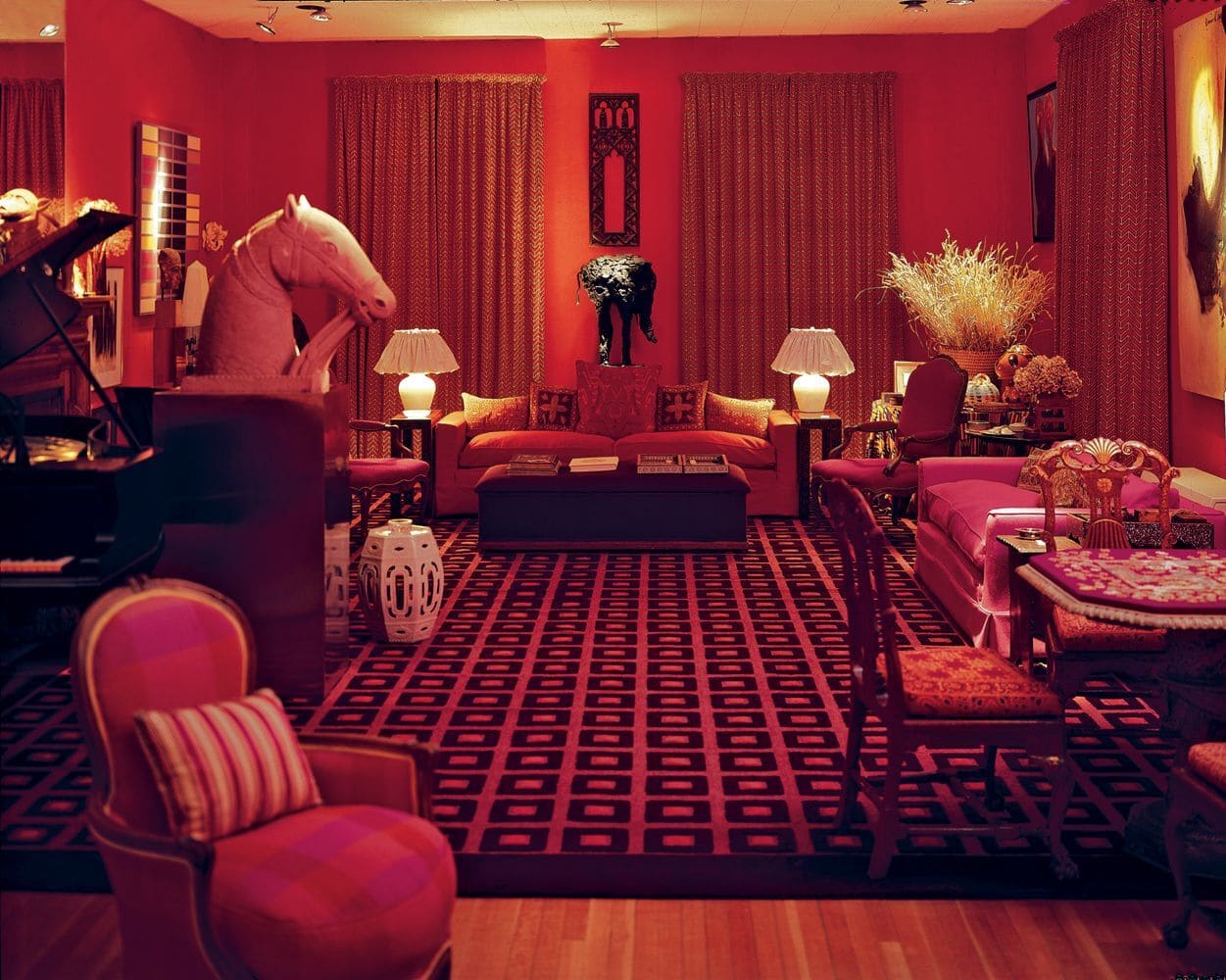 WHAT IS THE DIFFERENCE BETWEEN ART DECOR AND HOLLYWOOD REGENCY?
Art Deco is the predominant aesthetics in architecture, interior and product design of the 20s, 30s and 40s. This design philosophy encompasses bold colors, symmetrical motifs and patterns, and uses glass and metal with golden finishes to reflect the period's social and technological progress, as well as a glamorous way of living.
Regarding geometry, color composition and materials, Hollywood Regency mirrors Art Deco style. However, the interior design style born on the silver screen is more ornamental, eclectic, and dramatic. It is common to find walls covered in wallpapers with tropical motifs, modern rugs with animal prints, textiles with naif flower patterns and decorative objects removed from context. Furthermore, modern Hollywood Regency decor tends to opt for midcentury modern furniture with modest lines and plain textures.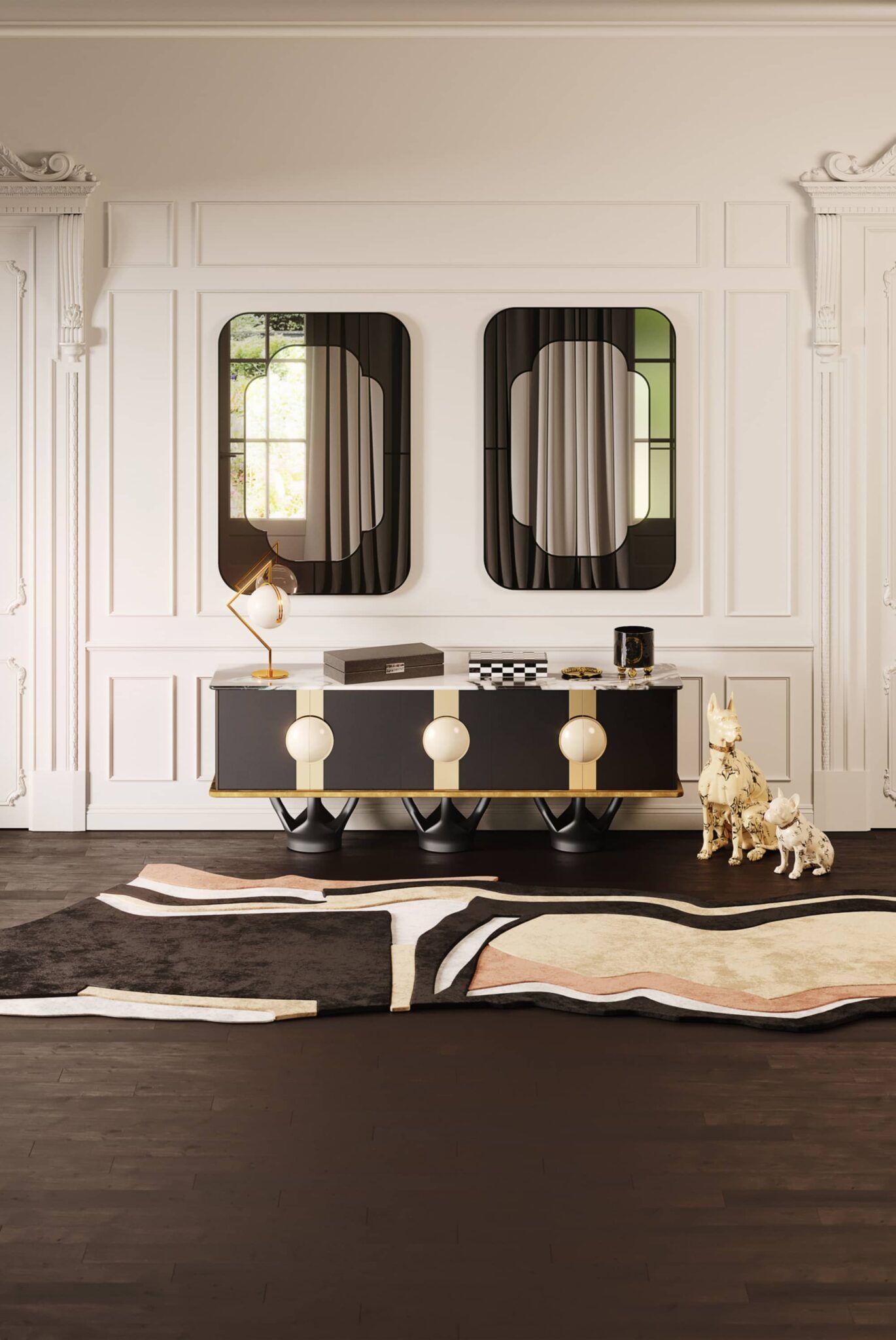 NEO ART DECO APARTMENT IN PARIS BY OSCAR LUCIEN ONO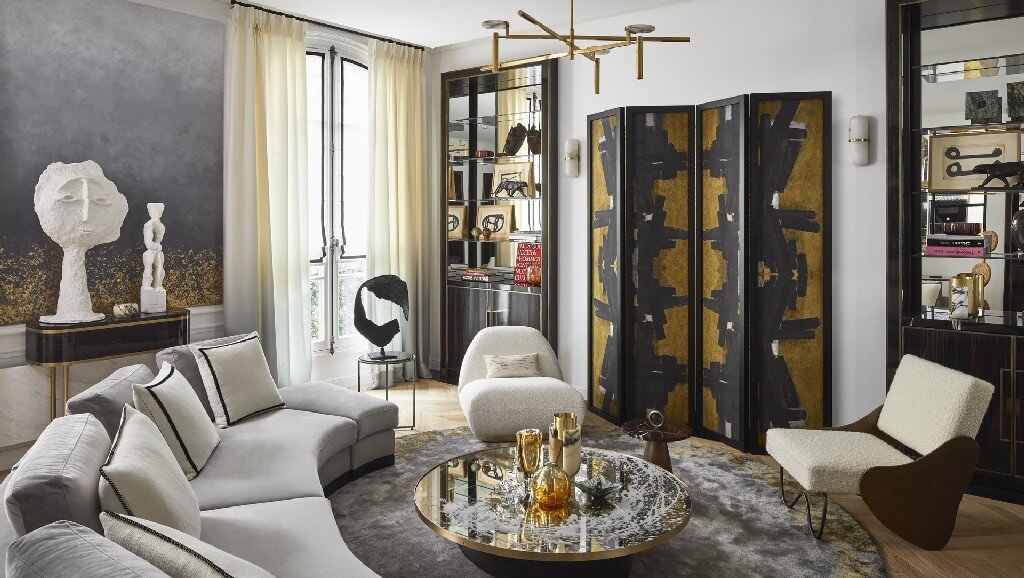 Oscar Lucien Ono, founder of 'Maison Numéro 20' renovated an apartment in Paris. In this private residency next to Arc de Triomphe, Oscar Lucien Ono pulls off a Neo Art Deco interior using plenty of glass and metal as building materials, chooses a monochrome palette of black and white, layouts the rooms with midcentury modern furniture and pays particular attention to symmetry.
THE COLONY HOTEL'S HOLLYWOOD REGENCY STYLE BY KEMBLE INTERIORS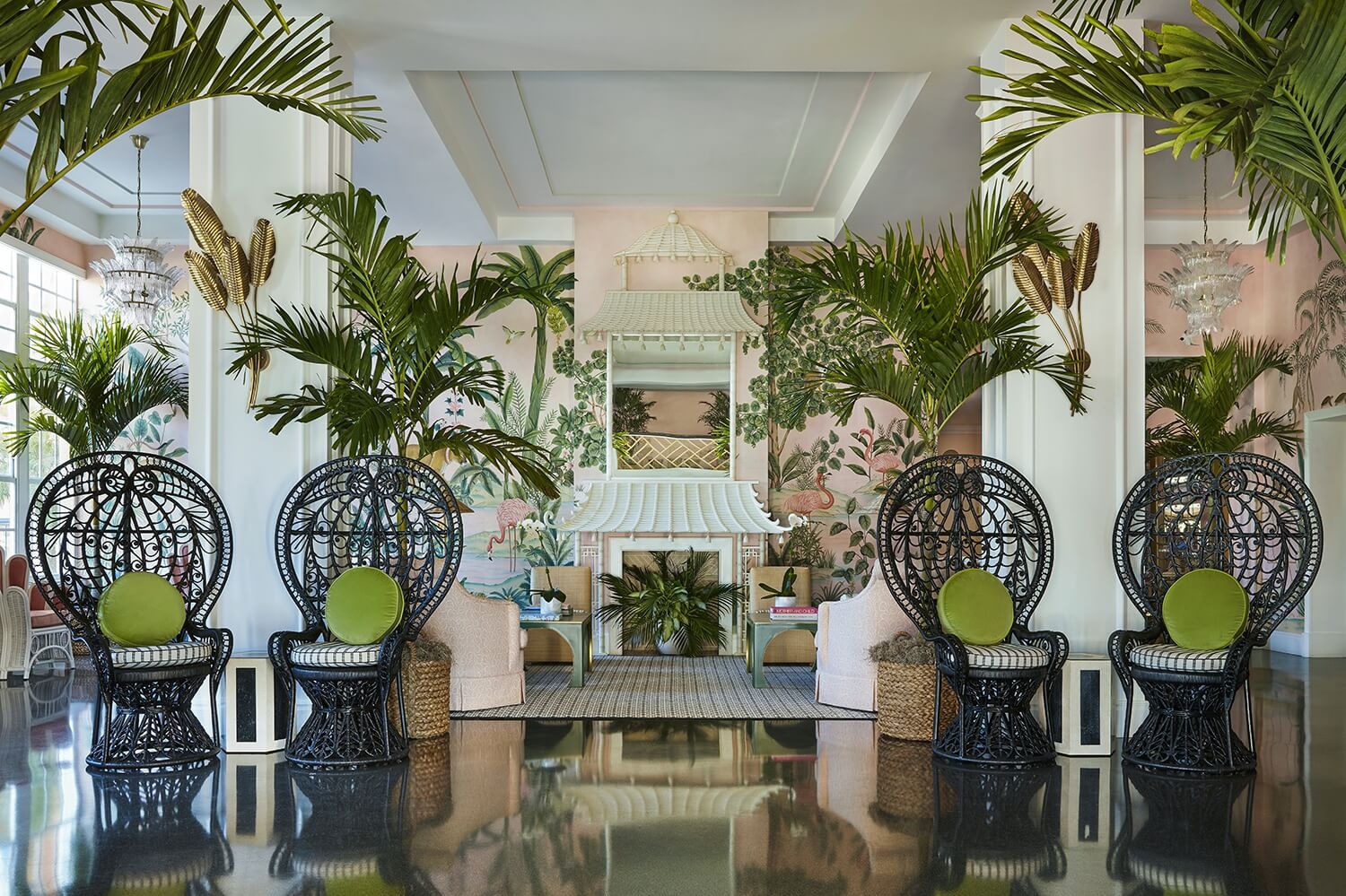 The soothing colors of The Colony Hotel in Palm Beach beast the heat of the Floridian sun. Kemble Interiors embraces the Art Deco original aesthetics and some objects (such as the glass suspension lamps in the lobby) and added eclectic furniture pieces and a custom-made de Gournay wallpaper depicting the local fauna and flora.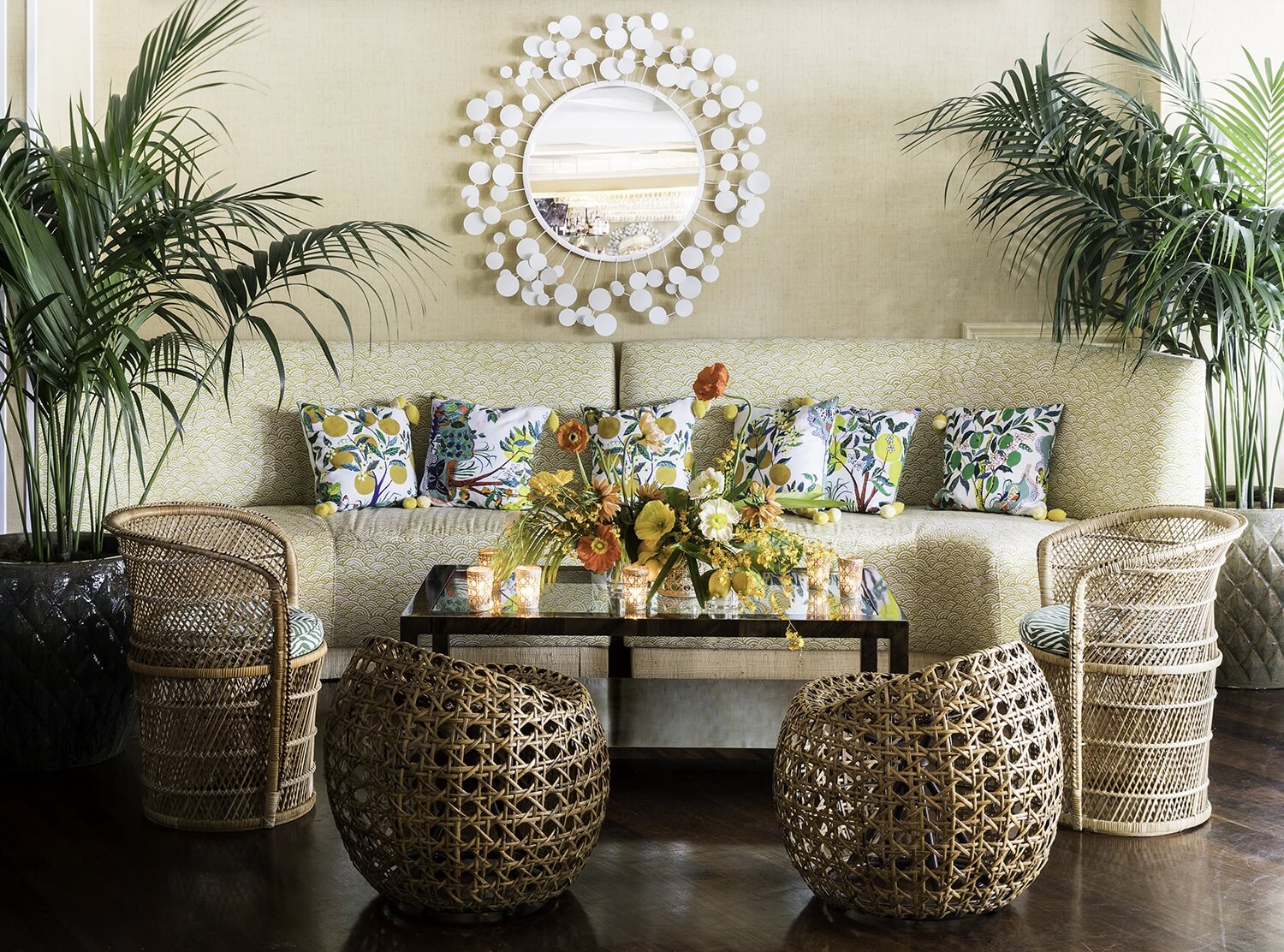 HOW TO DECOR YOUR HOME IN HOLLYWOOD REGENCY STYLE?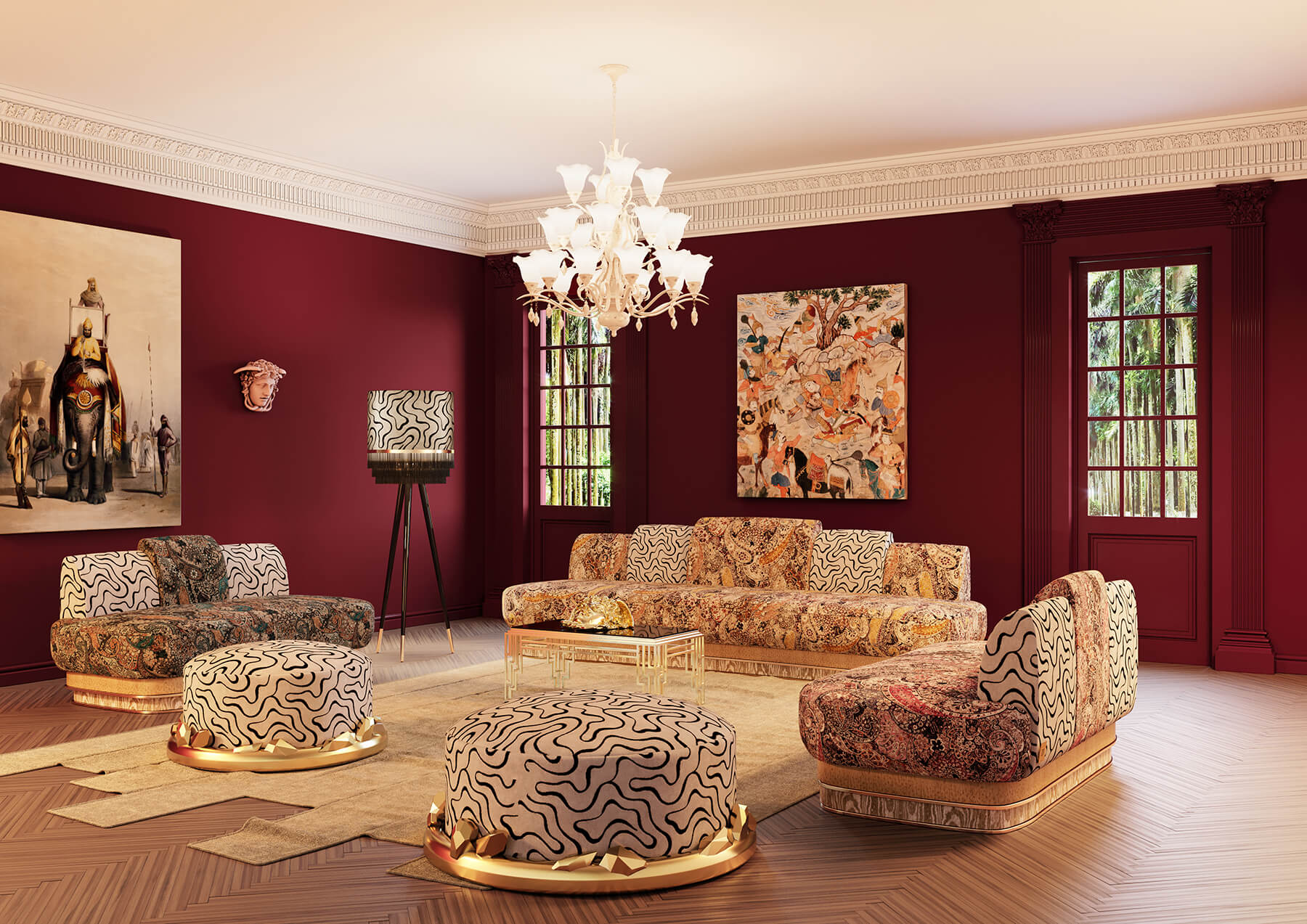 GOLD IS MANDATORY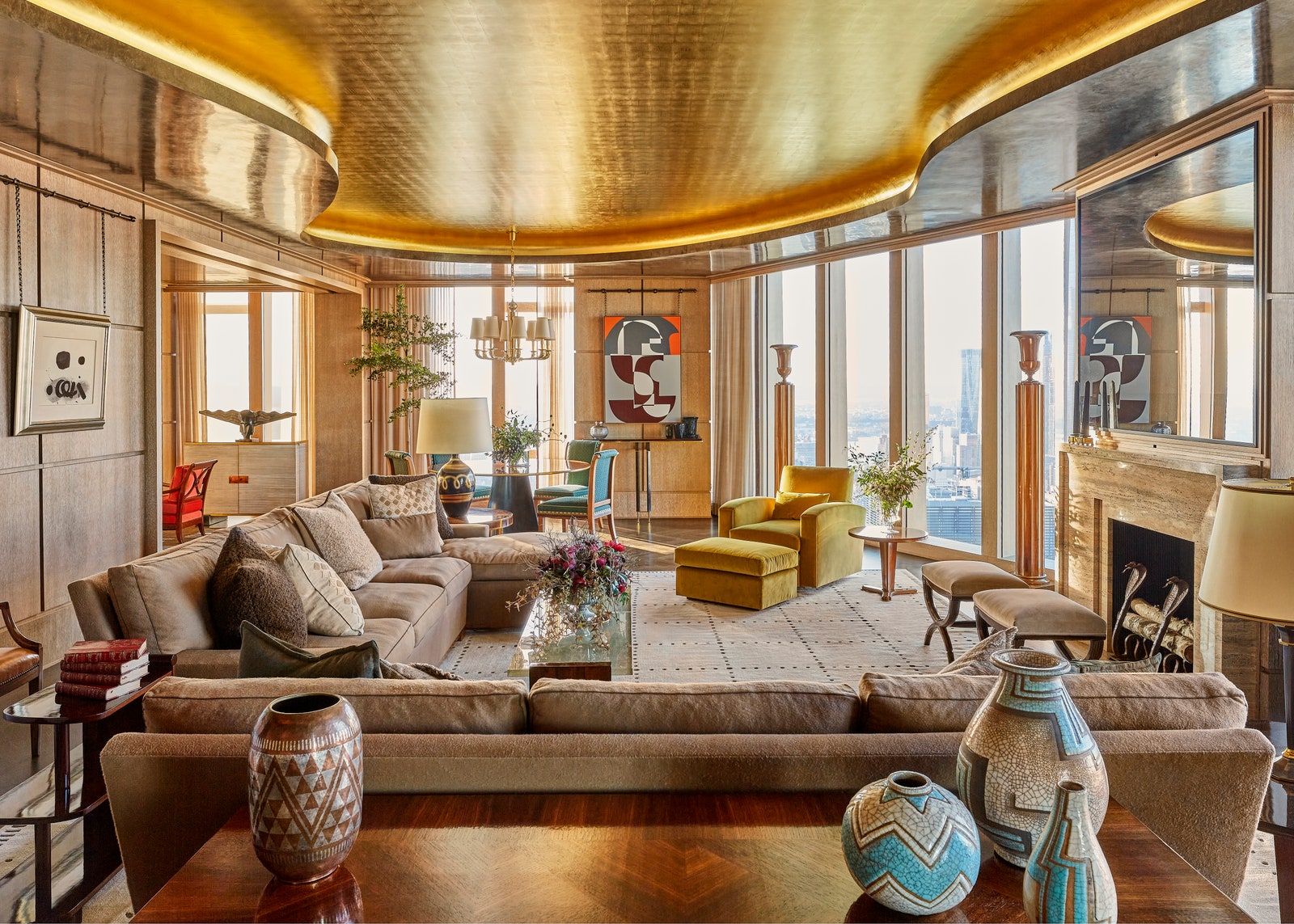 There's no such thing as too many golden details in an Art Deco or Hollywood Regency interior. Choosing metallic building materials for framing windows and doors and dividing rooms is a great starting point. Modern lighting fixtures, furniture pieces with metallic appointments and gilded golden accessories will help you to add Golden Age glamor to your home.
Max Armchair Cream

Armchair 6.200,00

€

Cocoon Explosion Suspension Lamp

Suspension Lamp 11.500,00

€
BOLD PRINTS AND PATTERNS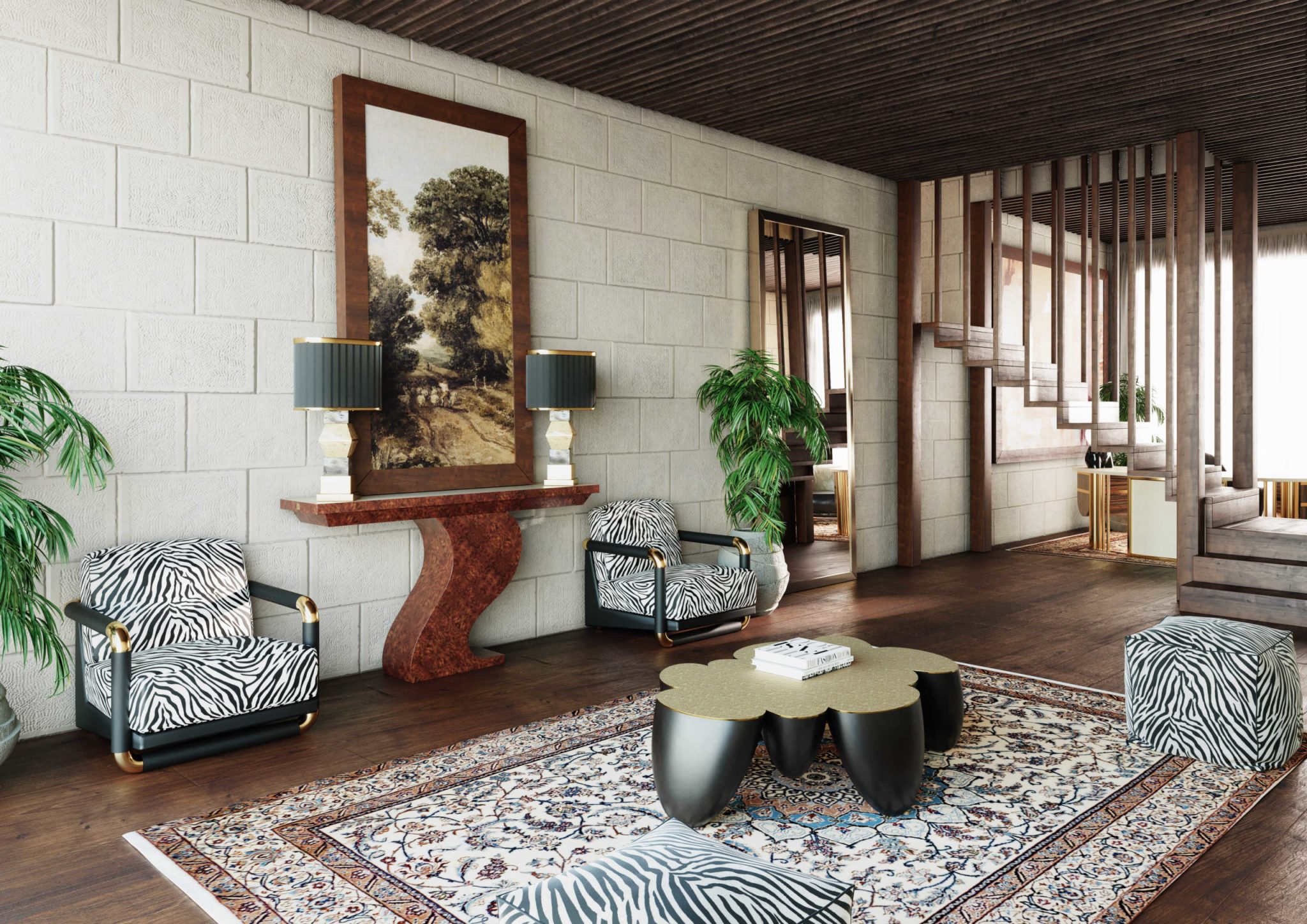 Hollywood Regency is about glam and glimpses of eccentricity. A good animal print, such as a zebra, leopard or snake, will evoke a dramatic mood. Consider using it on flooring and wall coverings, but also on upholstery and curtains.
SOULFUL COLORS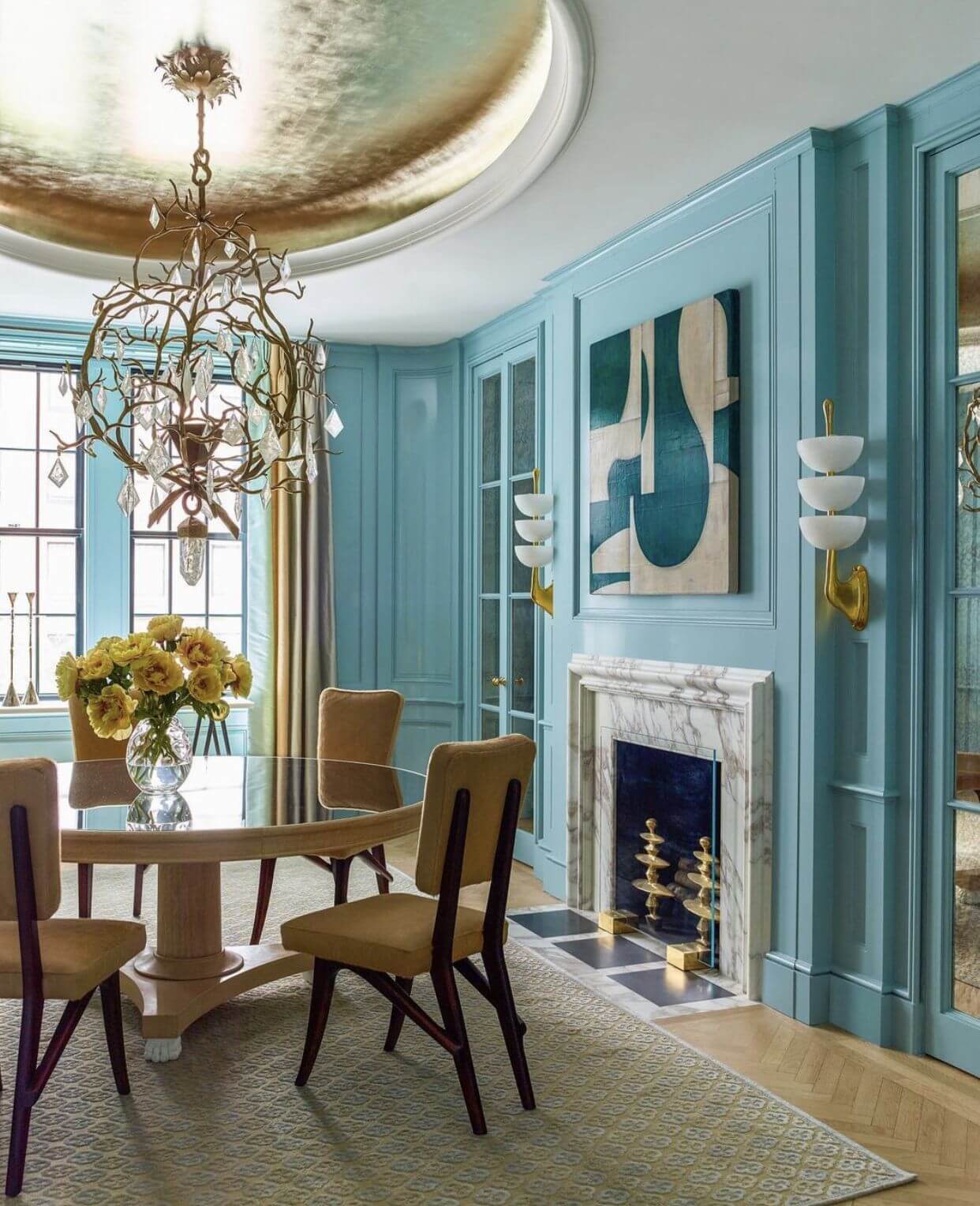 The award-winning architect reworked a prewar NYC building, originally designed by Rosario Candela. The end result of this Peter Pennoyer's Park Avenue Apartment is an elegant yet cozy exemplar of Hollywood Regency refinement.
PRAISE SYMMETRY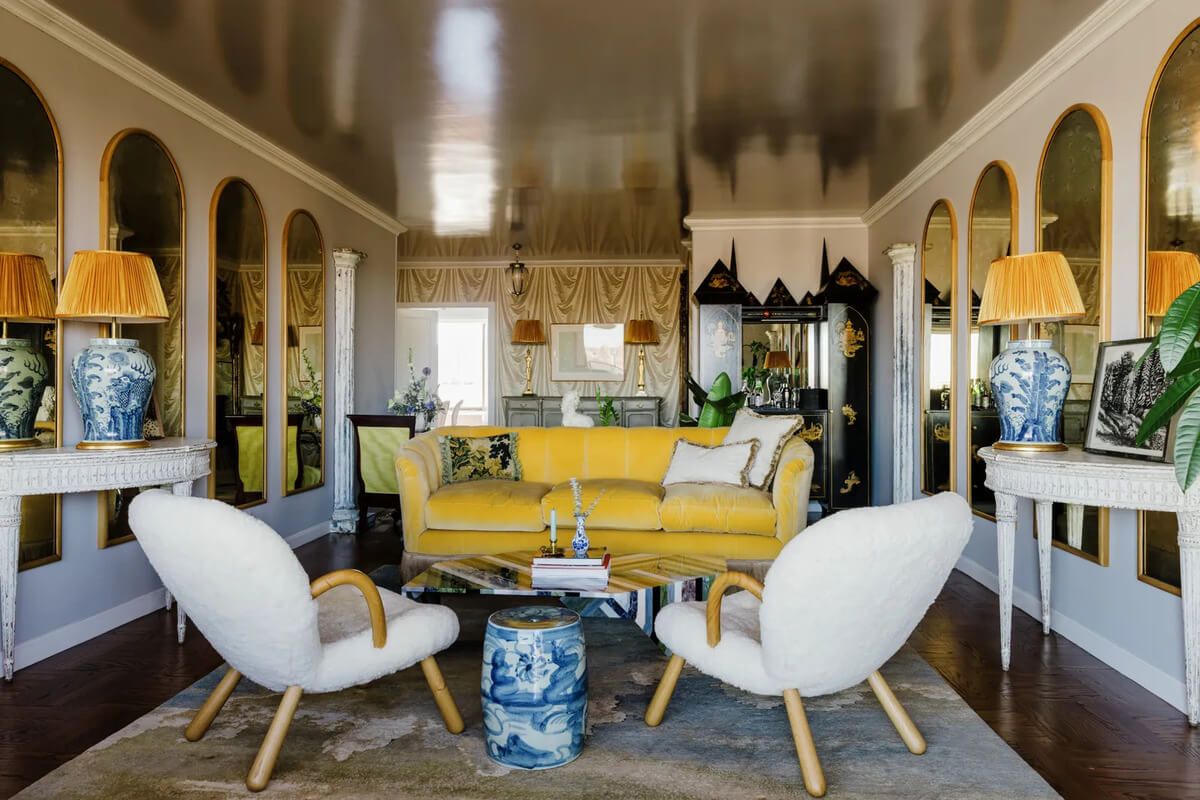 Representing the 20s' architectural and technological development, geometric patterns and perfectly balanced shapes dominated the Art Deco aesthetics and later the Hollywood Regency style. For adding a silver screen glam to your home, add modern furniture pieces with clean lines or wallpapers and fabrics with repetitive motifs.
Rapple Console Table

Console Table 8.900,00

€

Lisola Sofa

Sofa 8.790,00

€

Nilo Mirror

Mirror 3.990,00

€
DRAMATIC LIGHTING FIXTURES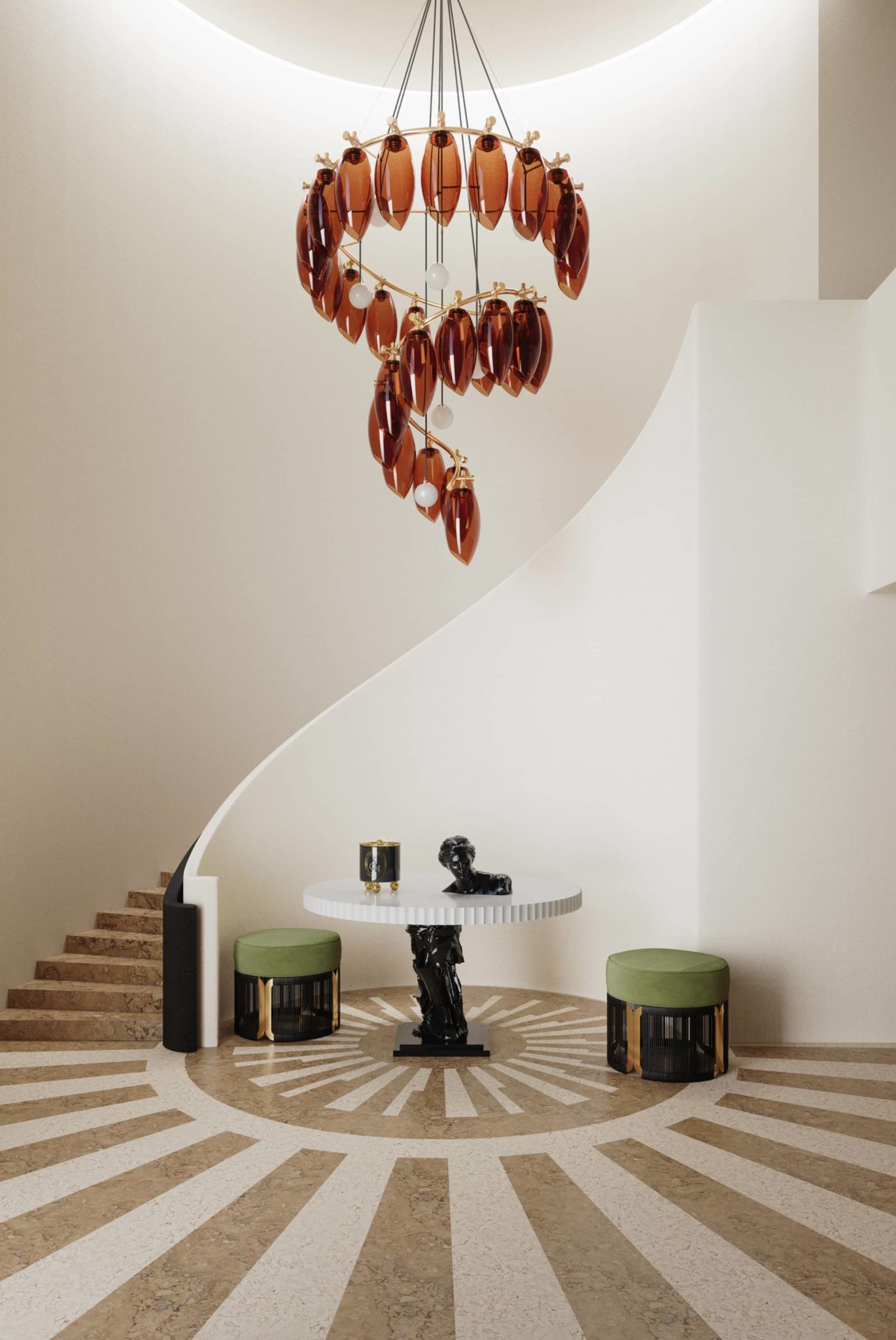 PERFECT TIMING TO DOWNLOAD OUR MODERN FURNITURE CATALOG
That's it. Now that you're inspired and creativity is racing in your mind, it is the perfect time to download our modern furniture catalog. It takes less than a minute to don't bother your imagination.