Are you looking for a calm space and time in your life? Then, neutral living rooms could be just what you are after.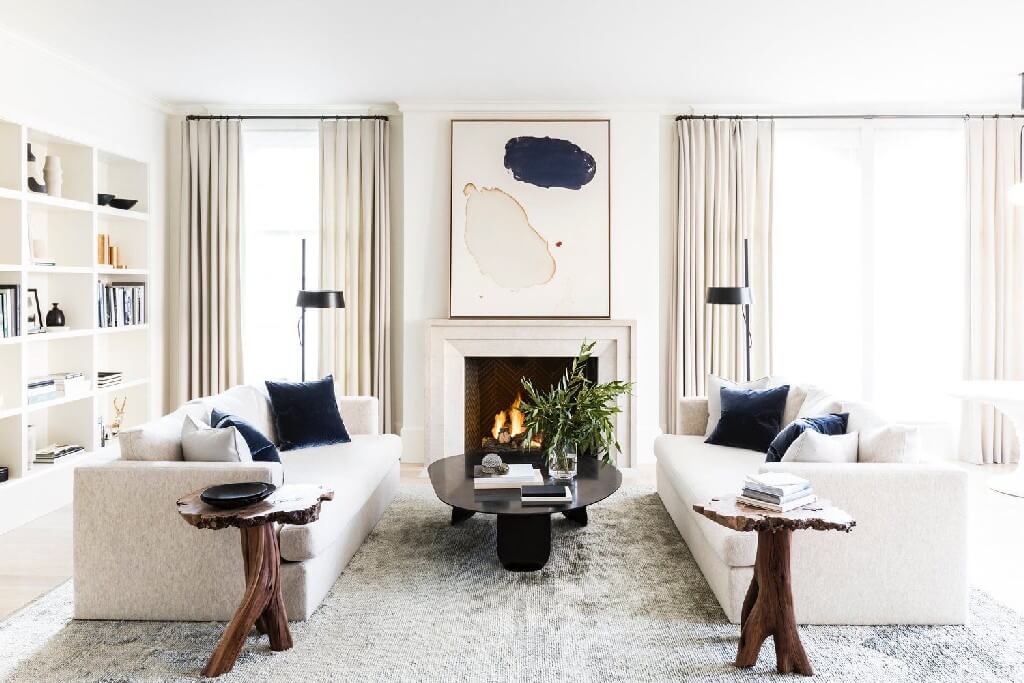 Photographed by Laure Joliet and interior design by Redmond Aldrich Design. From a modern reimagining of a historic San Francisco home.
After the past year, you have likely emerged in one of two camps regarding your home aesthetic. A Marie Kondo minimalist who wants fewer things and an interior space generates a sense of calm whenever you are in it.
Photographed by Jackie Nickerson and interior design by Axel Vervoordt, Vincent Van Duysen, and Family New York. From Kim Kardashian and Kanye West's minimal, gallery-like Los Angeles family home.
Photographed by Alyssa Rosenheck and interior design by April Tomlin. From inside supermodel Josephine Skriver's modern Nashville home.
Or an all-out maximalist who, after the stress and anxiety of the last year, wants to live big and boldly with color at the forefront of your mind. Moreover, we have some home inspiration images, specifically neutral living rooms, and you will love them.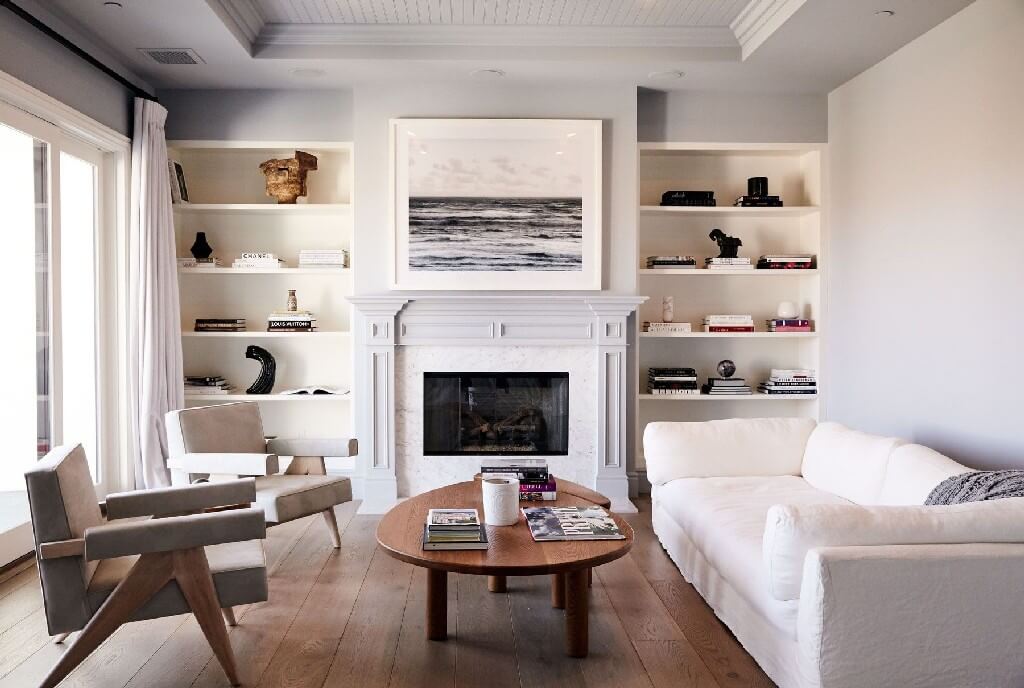 Photographed by Mikael Kennedy. From inside Scott Disick's Hamptons-inspired Los Angeles home.
The living room is a crucial area within any space, and opting for a neutral color palette is anything but boring. White, off-white, cream, light grey, beige and tan offer up a dreamy palette to support the rest of your room.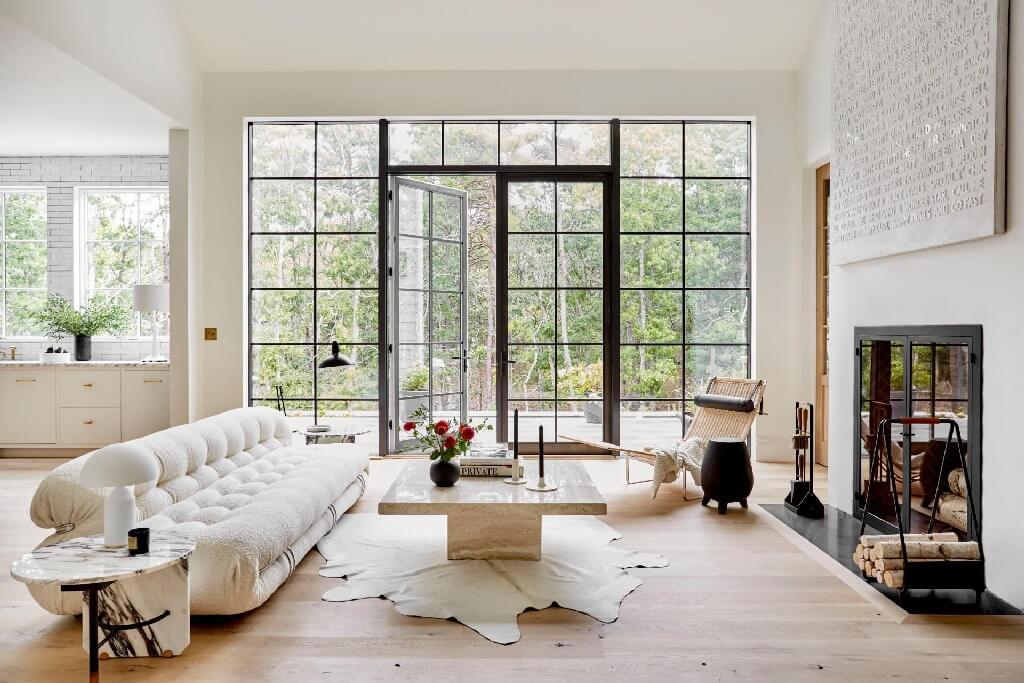 Photographed by Rikki Snyder, styled by Michael Walters, and interior design by Tamara Magel. From an interior designer's bright, beautiful and airy East Hamptons home.
Choose one color for a truly minimalist mood, or opt for a carefully curated mix of hues to create the coziest of spaces.
The beauty of a neutral color palette is that you can build in subtle accents, too, like a statement chair, colored cushions, or cool textures to elevate the space even further.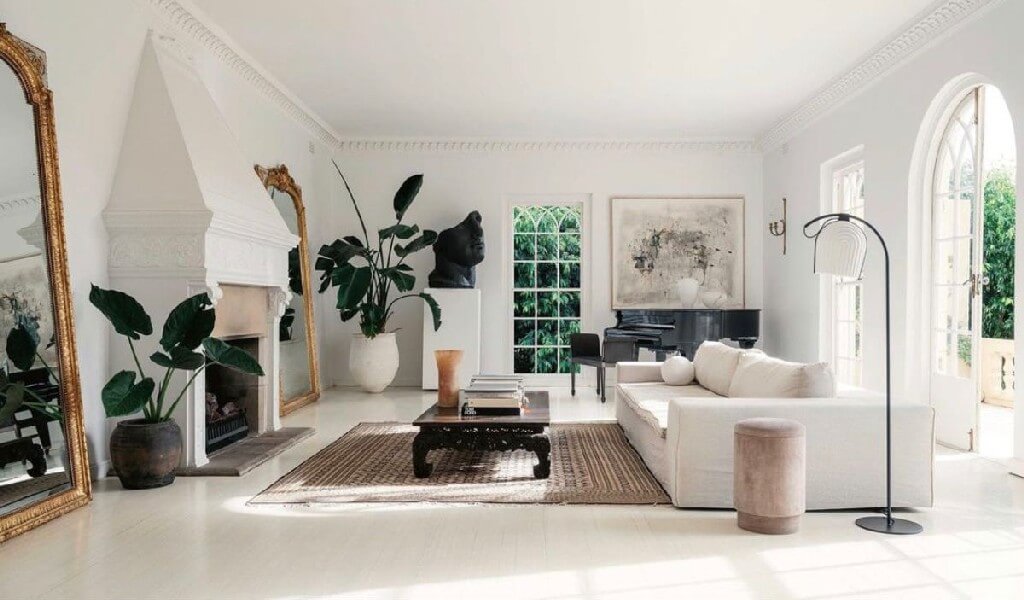 Photographed by Felix Forest and styled by Joseph Gardner. From step inside Carla Zampatti's opulent Woollahra mansion.
Not convinced that a neutral color palette is for you? Suzy Chiazzari says colors like ivory, taupe, and cream are "mentally soothing" choices for your living space.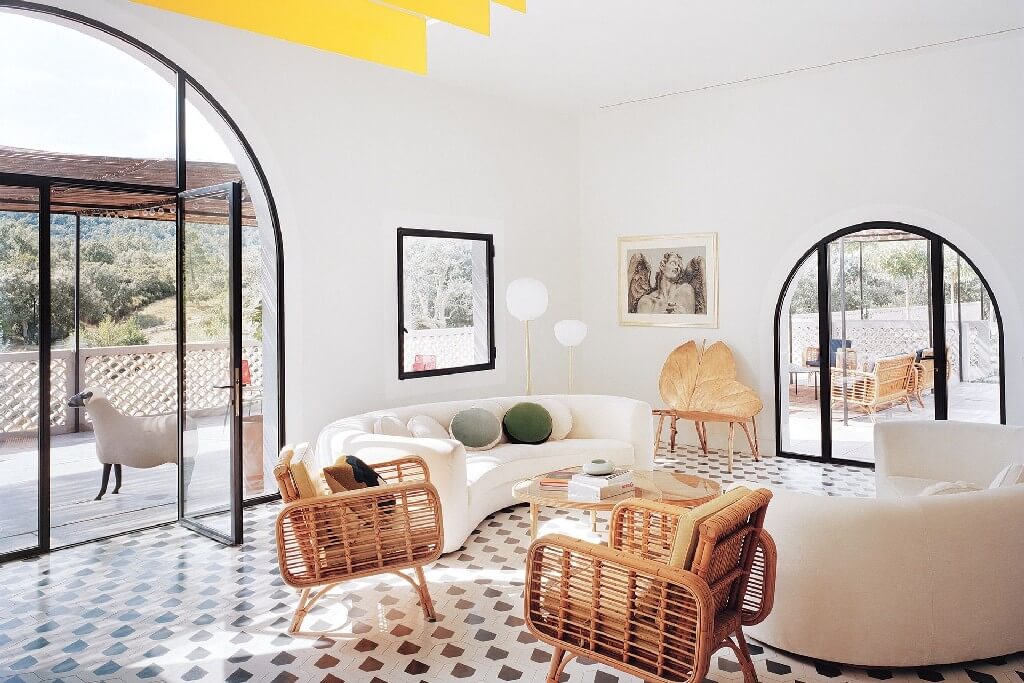 Photographed by Ambroise Tézenas and interior architecture and design by India Mahdavi. From an India Mahdavi-designed holiday home on the French Riviera.
Minimal Luxe is a living area that answers all your needs. Deliver a versatile living area with luxury within the details. Create an interior that suits a business meeting, a Sunday lunch, or a disco party. Minimal Luxe is a lifestyle. Ain't anything that a living area with an involving atmosphere and modern furniture cannot achieve.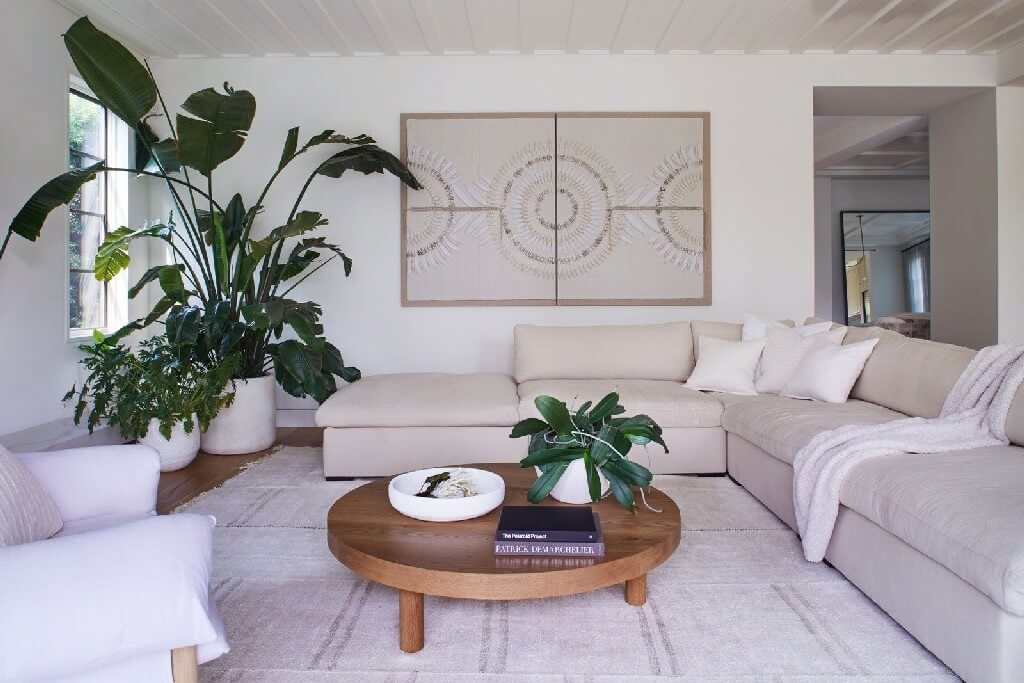 Photographed by Sam Frost and interior design by Maison Trouvaille. From celebrity hairstylist Jen Atkin's chic, neutral-toned LA home.
Cool and Minimal Living is a contemporary design set that reflects the playful sophistication of vibrant cities. The warm neutral colors with bright details, the different materials, textures, and graphic pieces, transform this interior into an elegant space with extraordinary furniture pieces. However, this interior is far from being boring.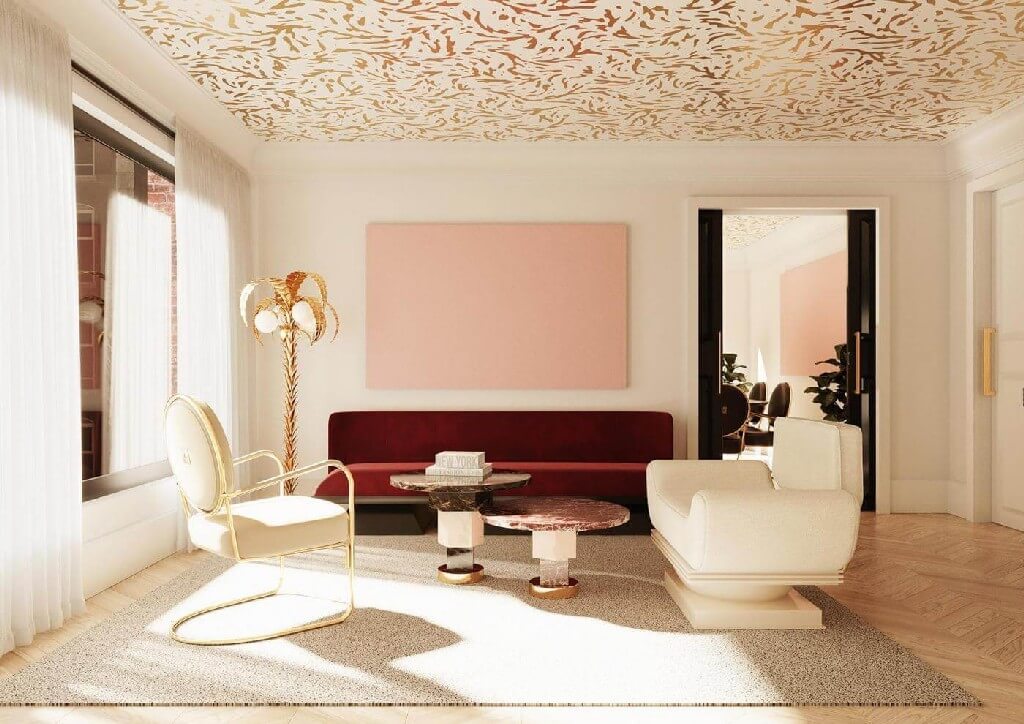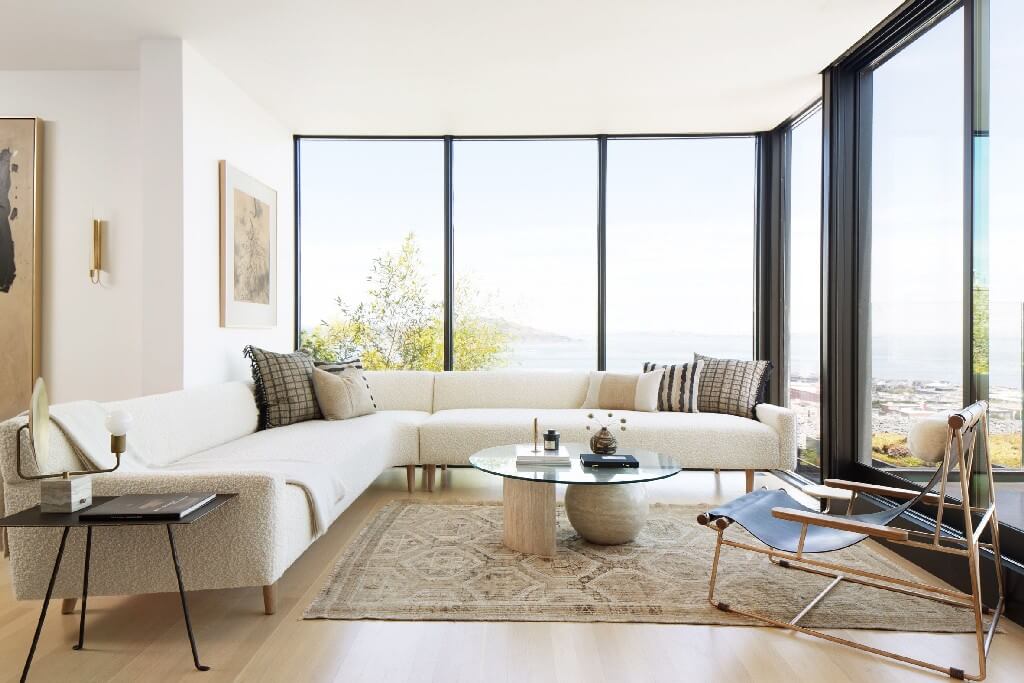 Photographed by Bess Friday and interior design and styling by JDP Interiors. From a serene and modern home in an iconic San Franciscan neighborhood.
We really hope you liked our celebrity homes article. Feel free to pin all the images to your favourite Pinterest board. Meanwhile, you can also visit our Pinterest boards to get more inspirations.
Get more ideas for your projects and find functional, stylish, and sizable lighting and furniture choices: