This four-storey West Village townhouse was reimagined by Noa Santos, founder and owner of New York-based studio NAINOA. The designer has crafted a new version of minimal interior design. With its sweeping curves and textural pieces it also cocoons the family that owns it.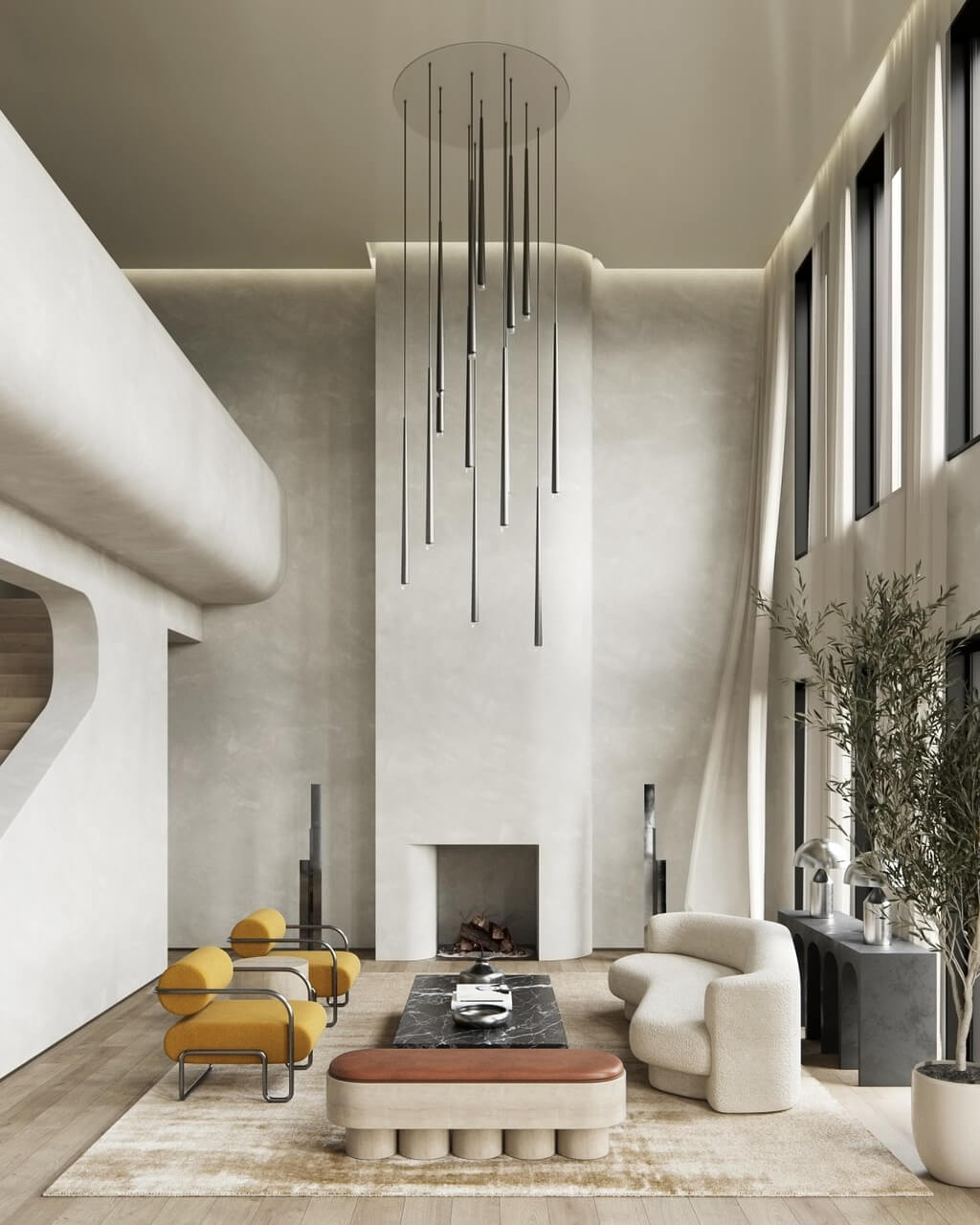 The designer dedicated the ground floor for private family time. It includes also a media room and office. The first – or parlour – floor includes a series of family and entertainment spaces. We will find there a kitchen and a living room. The second floor has the family's bedroom suites, while the third floor contains of the guest bedroom suites.
Everything of this minimal interior design is about the quality of the finish. Beginning from the custom-mixed wall paints and bespoke kitchen cabinetry , finishing on the statement lighting. It results in the luxe lounging.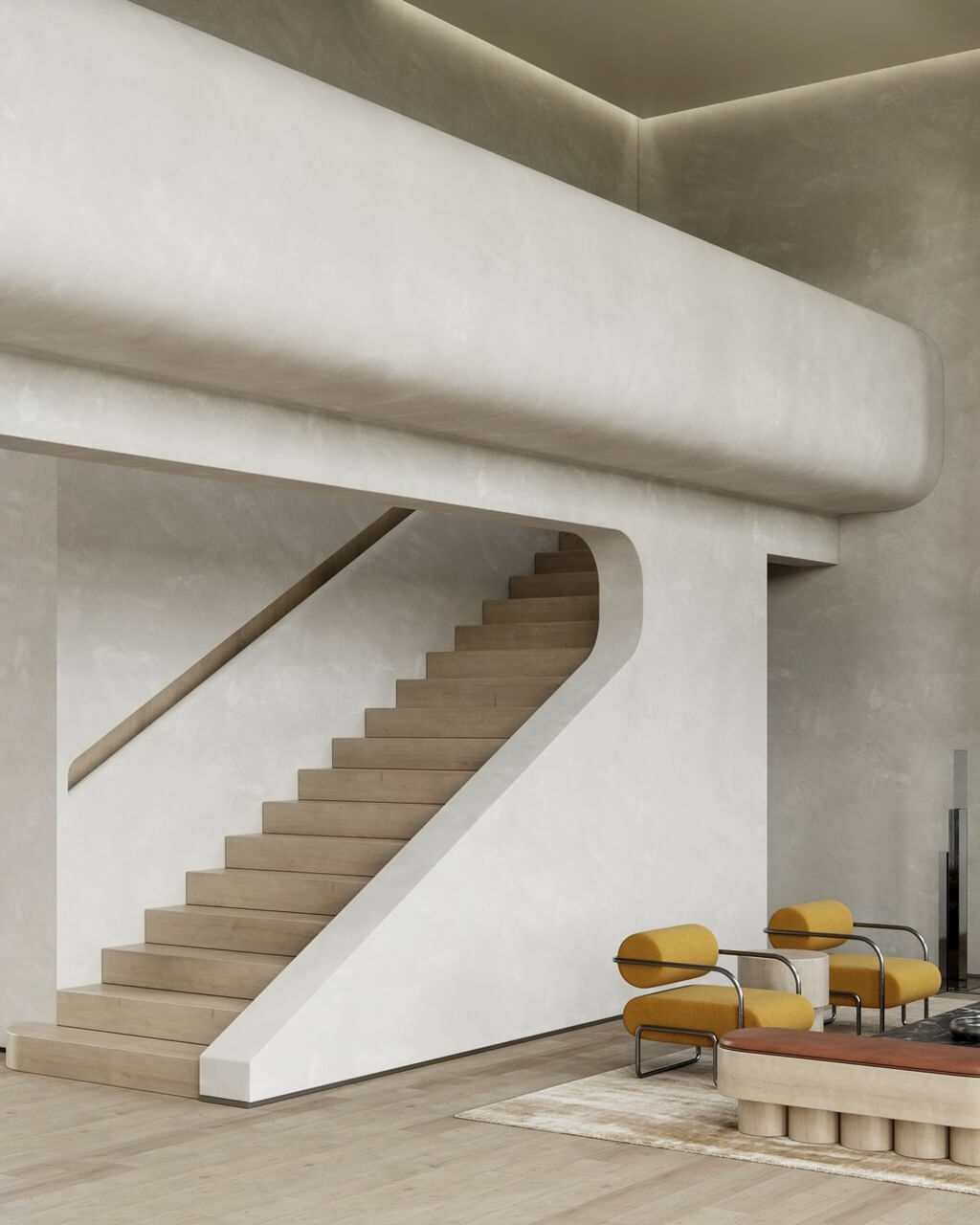 'Townhouses can feel segmented and choppy, but once we opened a few walls and ceilings, the spaces flowed beautifully together,' says Noa. 'We were surprised by how naturally the home opened up.'We can see it the best in the double height living room. It is the owners favourite space in the house .
FuncIn the kitchen function and form collide with contemporary hardwood cabinets. Moreover, the impressive marble worktops enlighten the open space. 'We wanted the kitchen to feel sculptural and stately enough to be a public space for entertaining but laid out in a way to enjoy the street view as the chef,' says Noa.
'We work very hard to make our spaces feel integrated,' explains Noa. 'The result is rolling over in bed and finding the socket exactly where it should be – like your favourite hotel room.'
'Stone is the beginning, middle and end in the primary bathroom,' says Noa of the marble-clad main bathroom.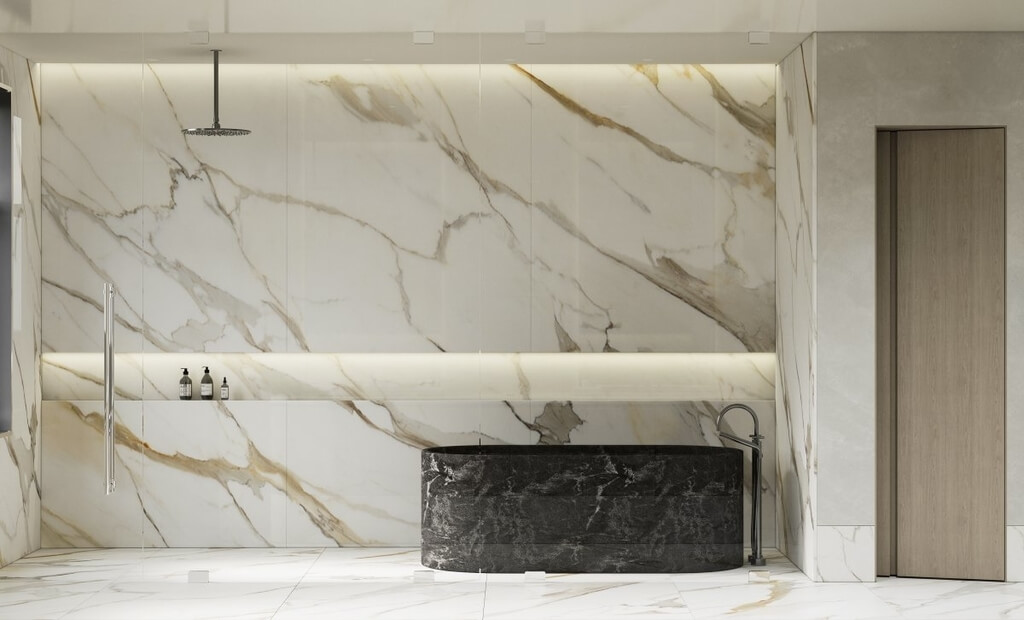 Check out our journal to discover more inspiration and find daily dose of modern and spectacular interior design trends. Do not forget to follow Hommés Studio on Pinterest to stay on top of our architectural moodboard.

Photos: NAINOA