The Met Gala 2022 guest list included ten celebrities with a great sense of style, as seen on the red carpet and in their amazing homes.
On The First Monday in May, the ground of the Metropolitan Museum Of Art becomes red and hundreds of designer shoes walk on it. In America: An Anthology of Fashion was the theme of the 2022 Met Gala. A White Tie dress code event that teased the most adored celebrities to take on the Gilded Glamour era and show up at the MET Museum wearing haute couture creations that revamp the late 19th-century fashion.
Despite the absence of many A-list stars, such as Rihanna, Zendaya, Lady Gaga, or Timothée Chamalet, the Met Gala 2022 guest list included celebrities that know how to make an impression – on and off the red carpet.
Discover the truly amazing homes from 10 celebrities who attended the 2022 Met Gala.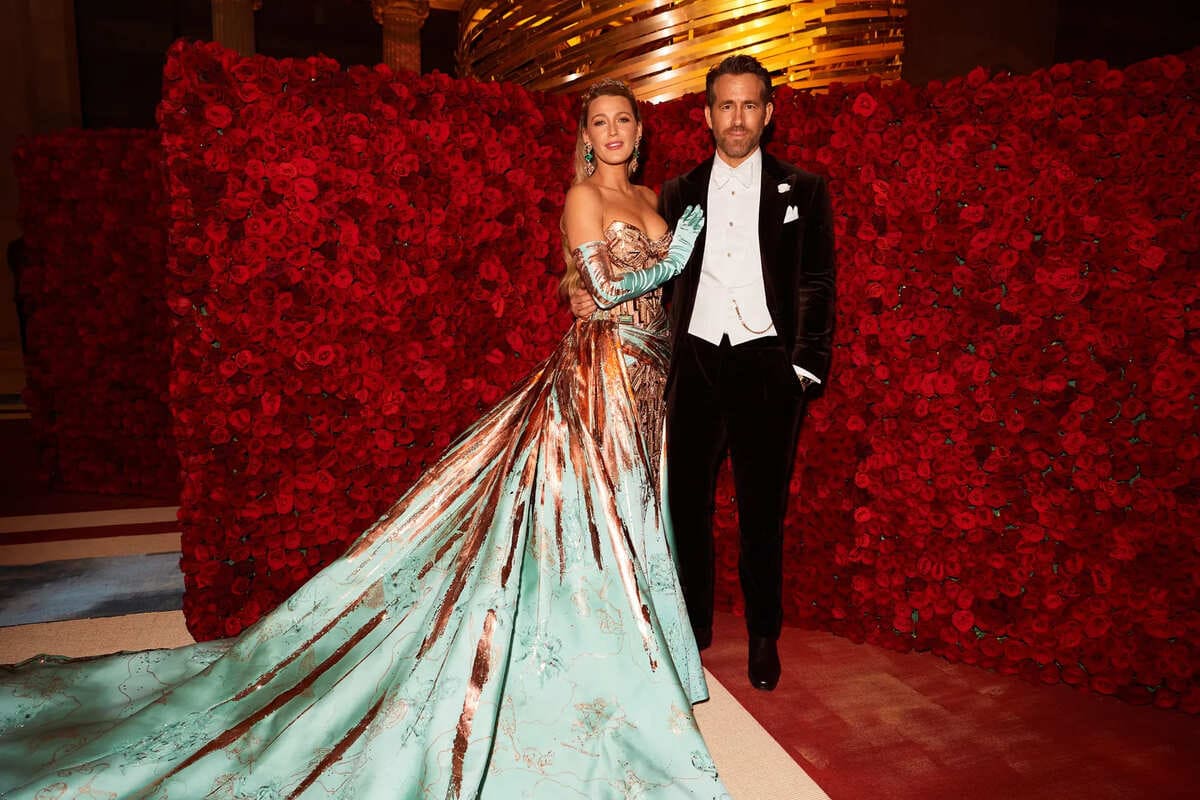 MET GALA GUEST LIST 2022: KENDALL JENNER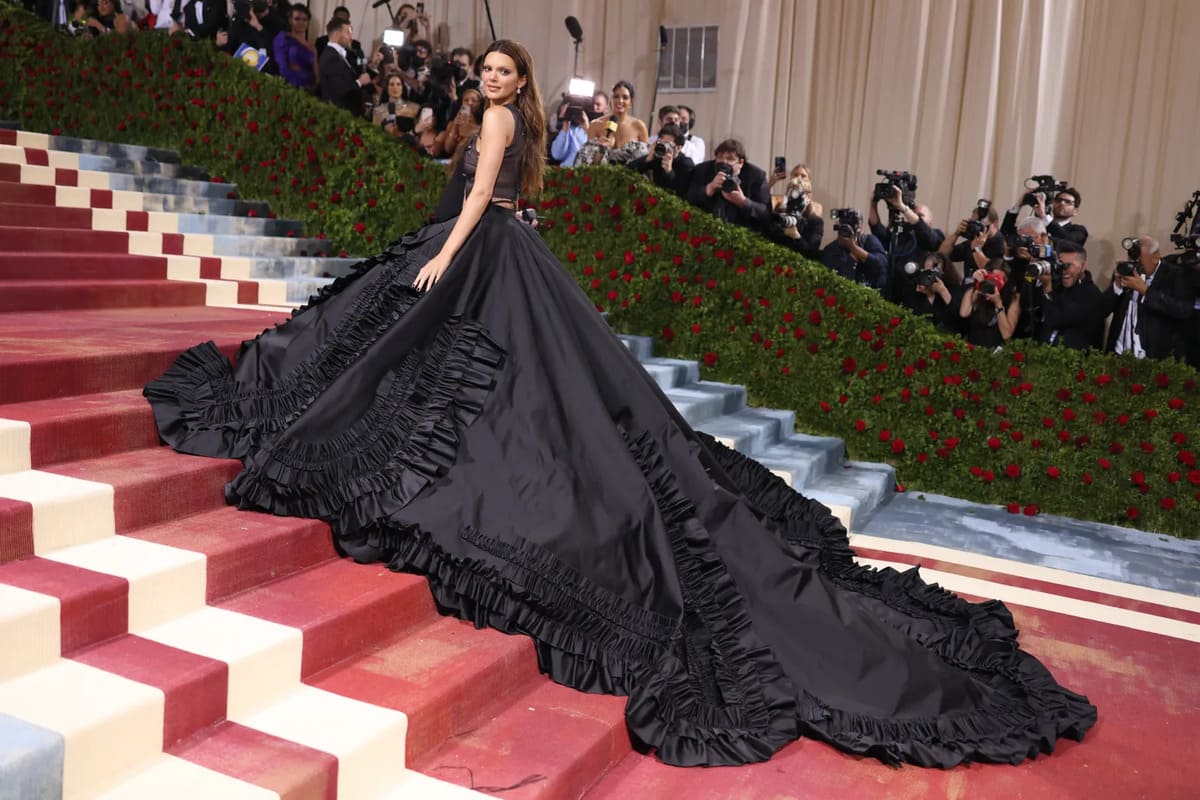 Kendall Jenner landed at Met Gala 2022 wearing a crop top and a custom Prada skirt. The big, voluminous black skirt with sumptuous ruffle finishes. Off the red carpet, the supermodel is a trendsetter in regard to street style, always wearing the latest designer garments. As of her home, the Met Gala 2022 A-list attendee enjoys interior design with rustic flair.
Kendall Jenner lives in a property in LA, a bohemian and funky home designed by mother and son duo Clements Design with Waldo Fernandez's hand.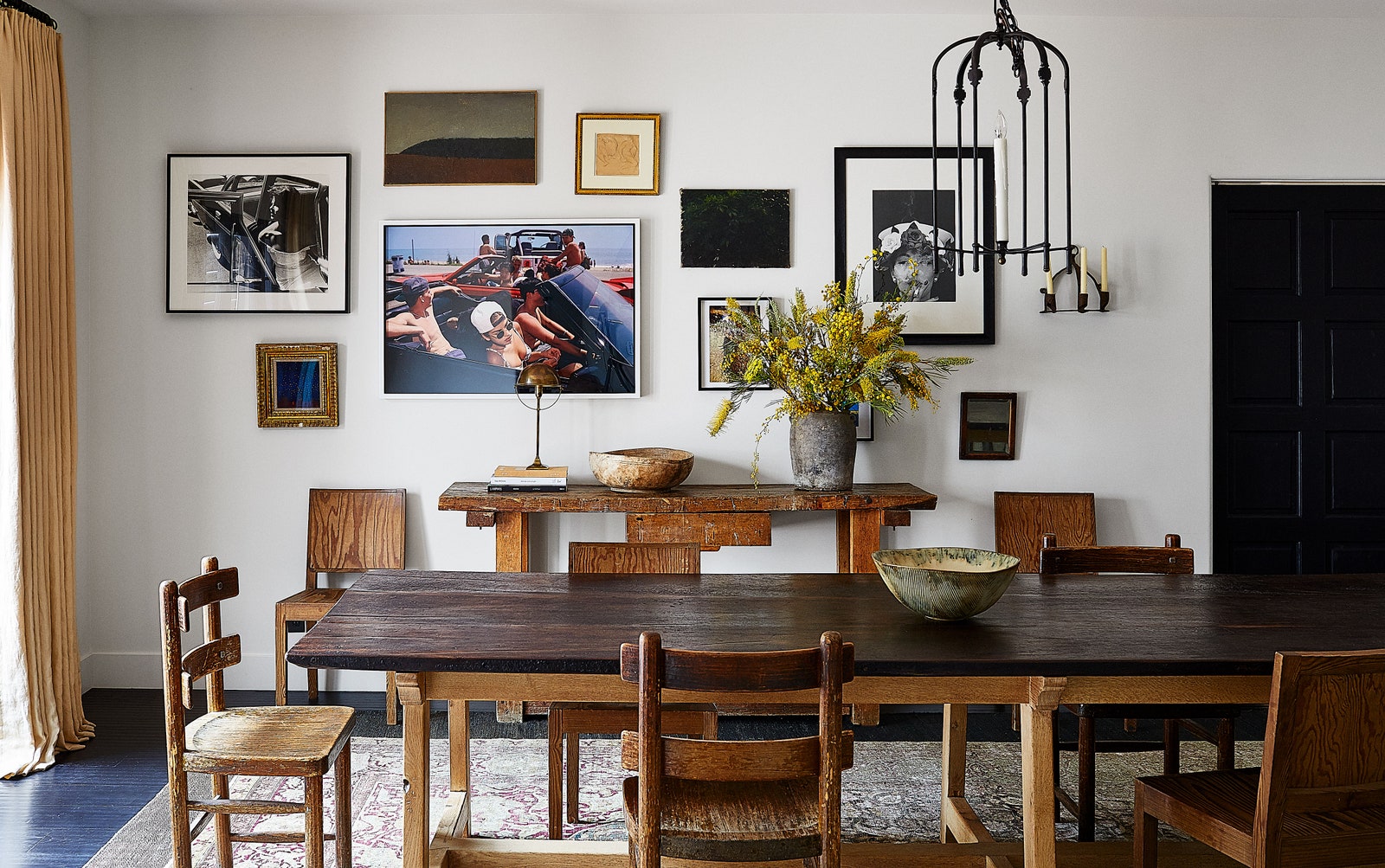 MET GALA 2022 GUEST LIST: DAKOTA JOHNSON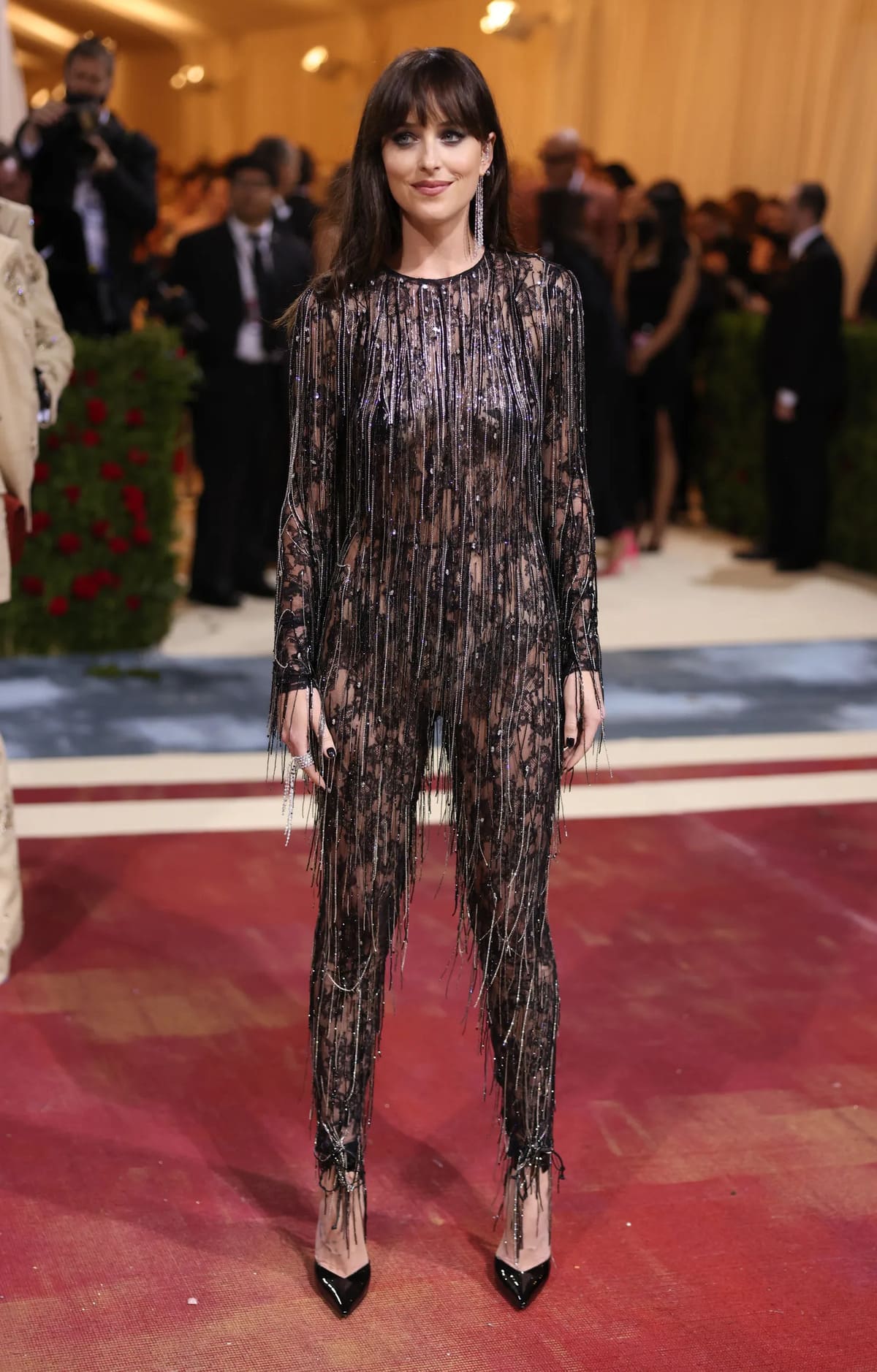 Dakota Johnson took the risk and showed up at the First Monday of May wearing a daring catsuit from Dior. The 50 Shades of Grey and Suspiria actor wore a see-through lace catsuit with gleaming crystal fringes.
In between red carpets and sets, Dakota Johnson spends her time at her home that is a true gem – on a dead-end street in a calm neighborhood of Los Angeles, Dakota Johnson found a midcentury modern home designed by the modernist Carl Maston – from the same generation (and social circle) of architects John Lautner and Richard Neutra. As designed by Louisa Pierce and Emily Ward from Pierce & Ward, the interior of the house depicts Dakota Johnson's essence, nomad and bohemian.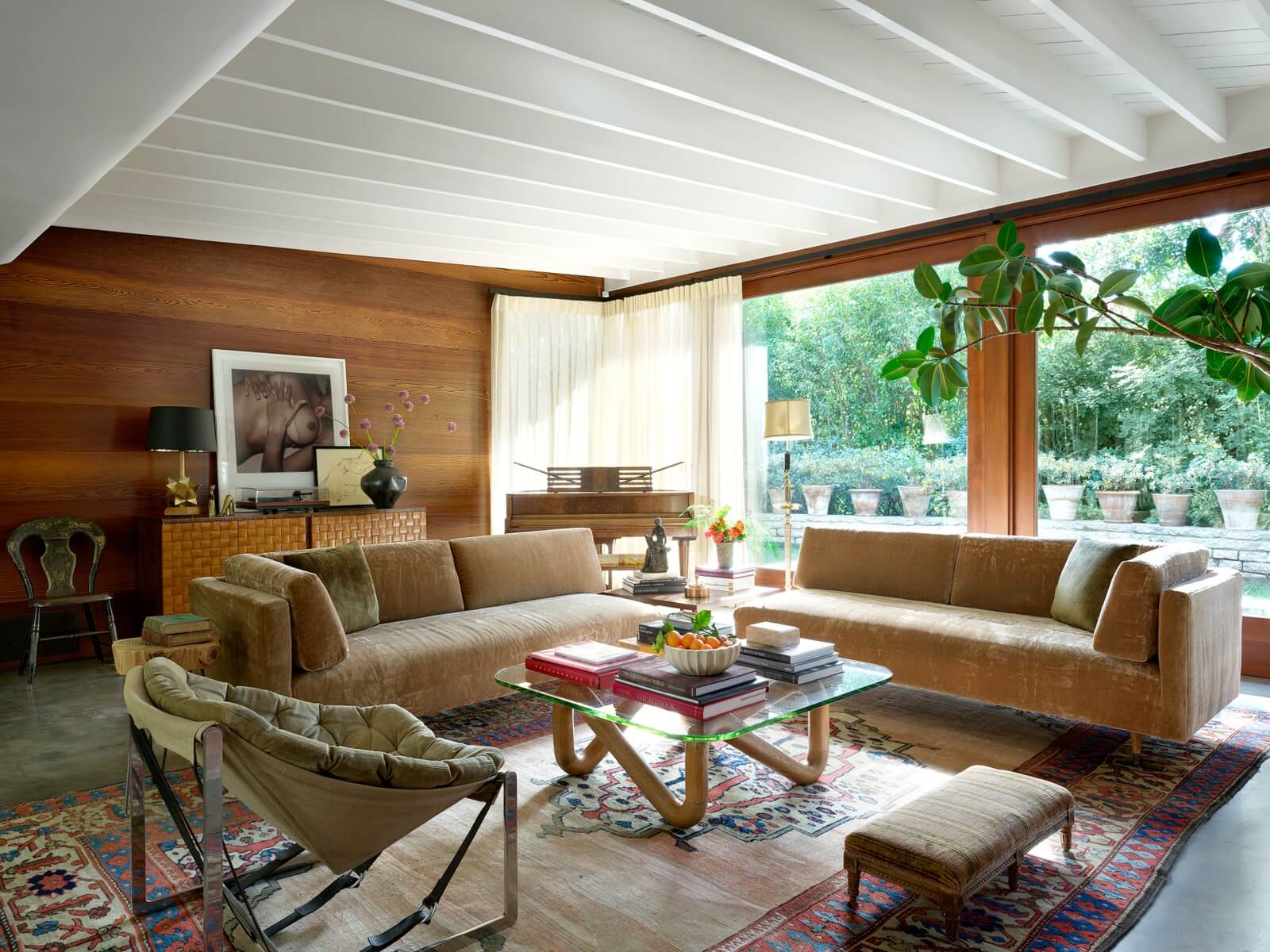 MET GALA 2022 GUEST LIST: LENNY KRAVITZ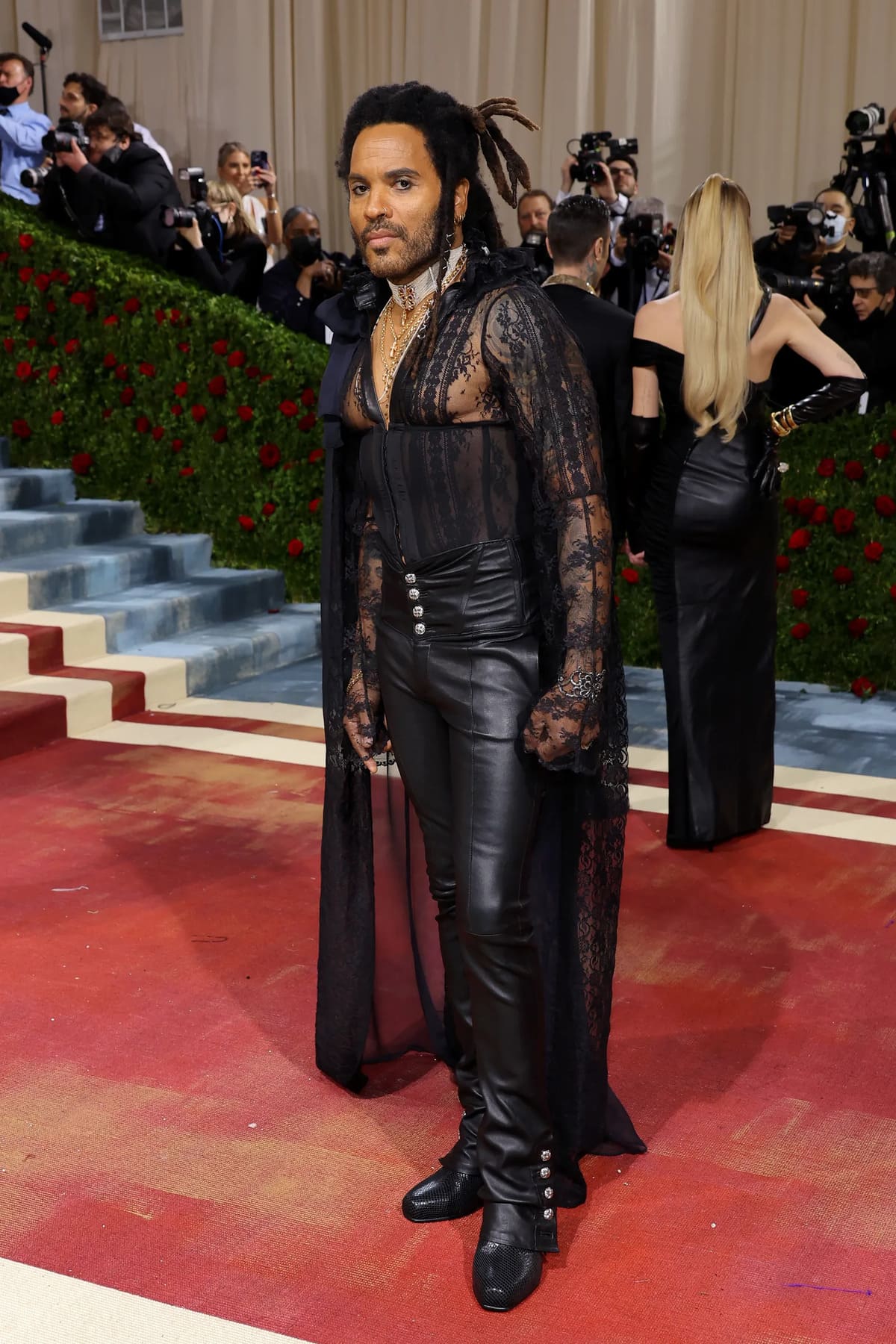 Lenny Kravitz was one of the best dressed at Met Gala 2022. The musician, actor, and… interior designer nailed the theme of this year's event – Gilded Glamour, a celebration of American fashion at the end of 19th-century. Kravitz walked the Met Gala 2022 red carpet with the same attitude he has been doing records, movies, and decorating homes – bold and unexpectedly good.
In Beverly Hills, the rock star turned a mansion into an extravagant, maximalist home, strongly inspired by the seventies with a peachy palette and golden details. Styled by himself, this home is where the Met Gala guest lives.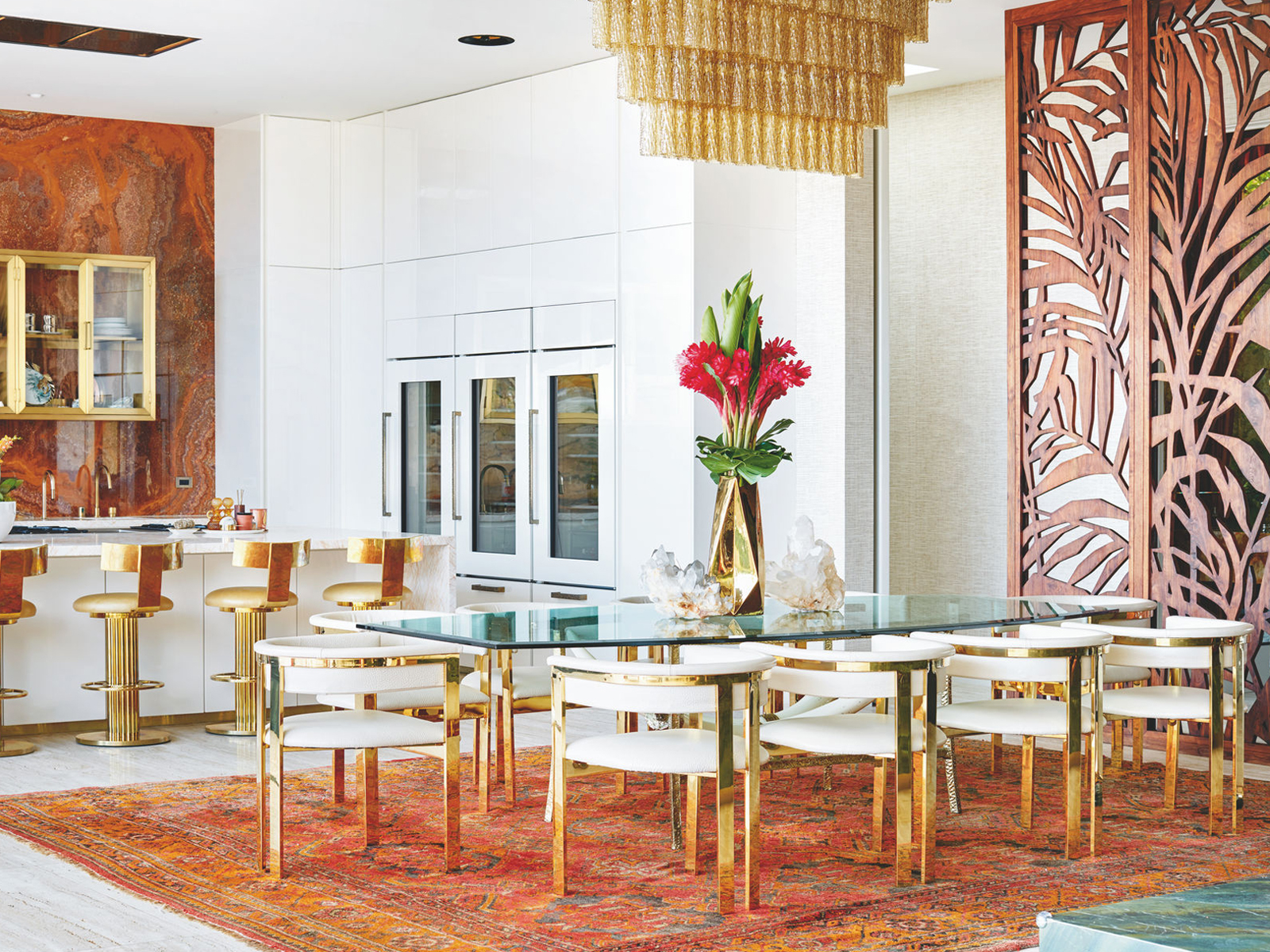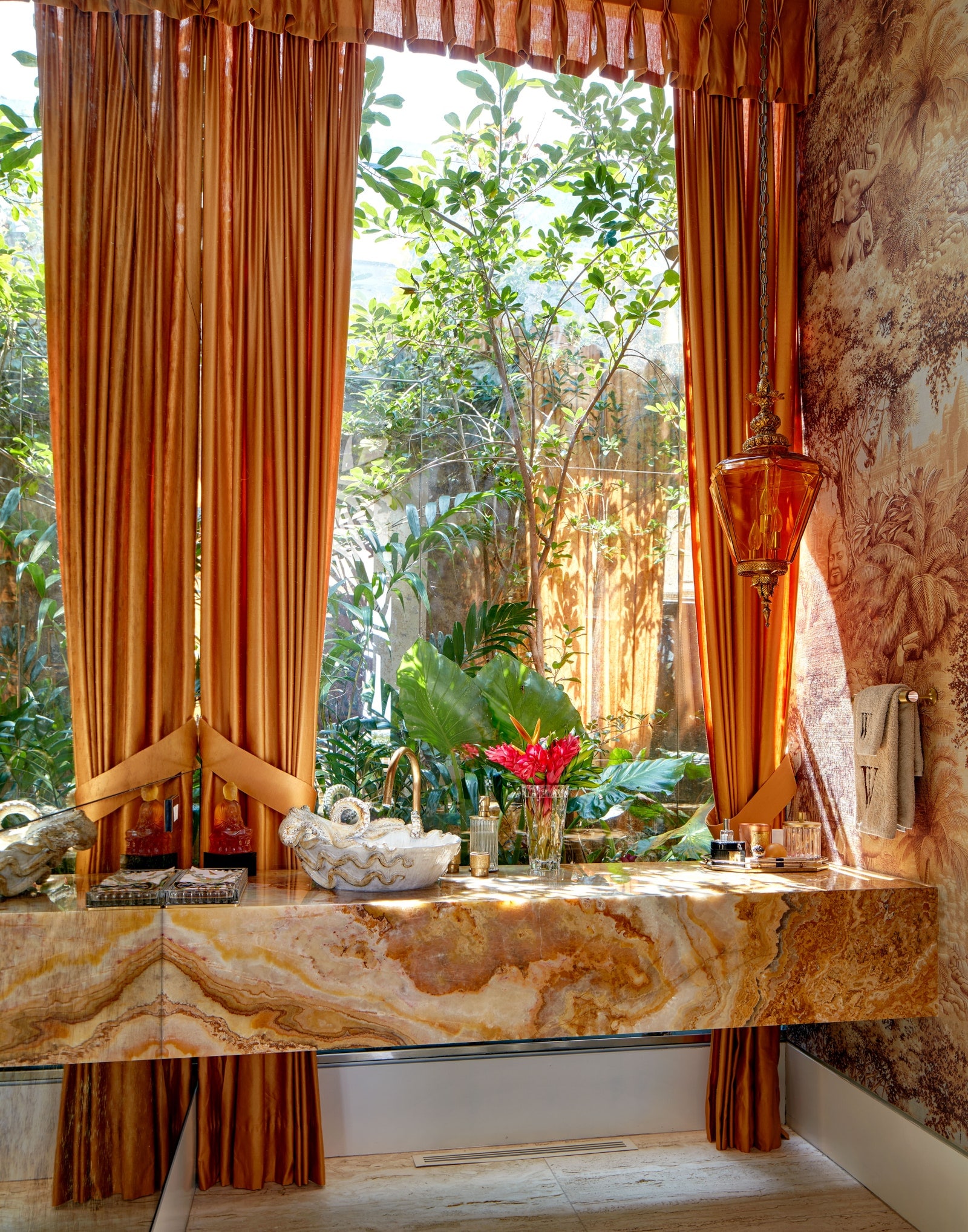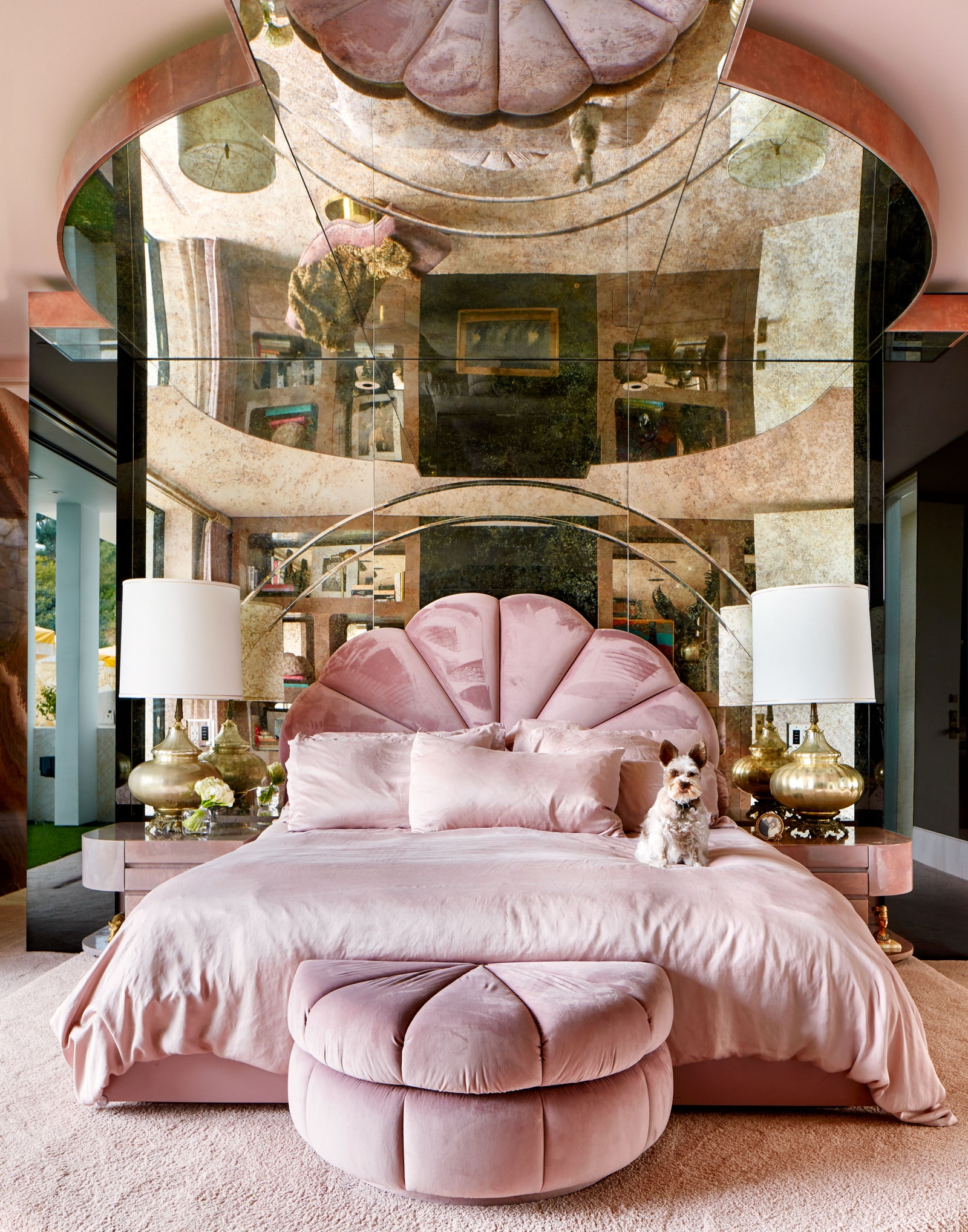 MET GALA 2022 GUEST LIST: SWIZZ BEAT AND ALICIA KEYS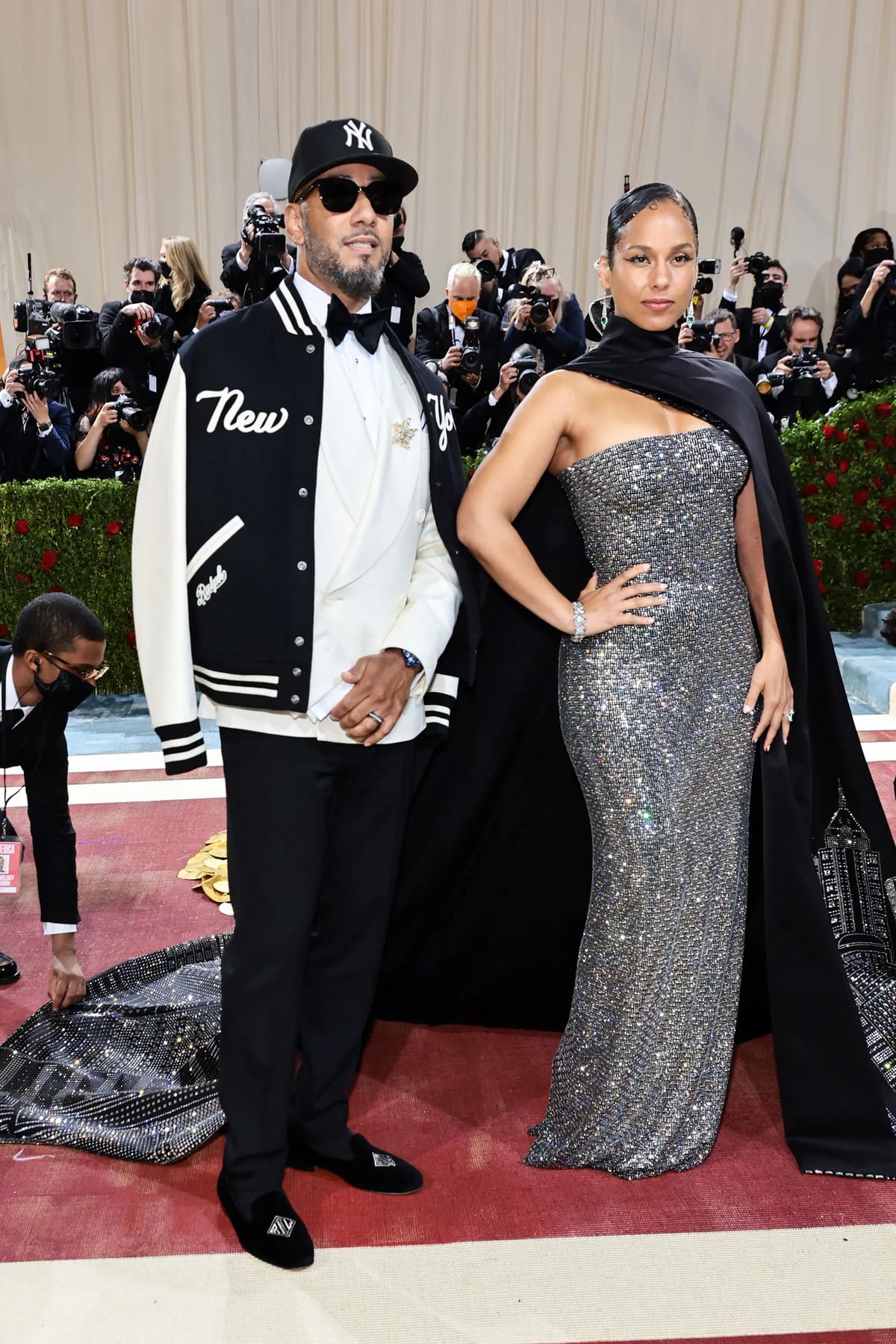 Known in the industry for throwing legendary house parties, it would have been a shame to miss Alicia Keys and her husband Kasmeen Dean aka Swizz Beat at the Met Gala red carpet.
Swizz Beat and Alicia Keys are also known for everything they do, they do it right. It's no wonder that this concerns their real estate acquisitions. The couple bought The Razor House, an architectural masterpiece designed by Wallace E. Cunningham that was then decorated by Kelly Behun. The ultra-modernist architecture and the soulful interior make it easy to believe that this is one of the best homes ever.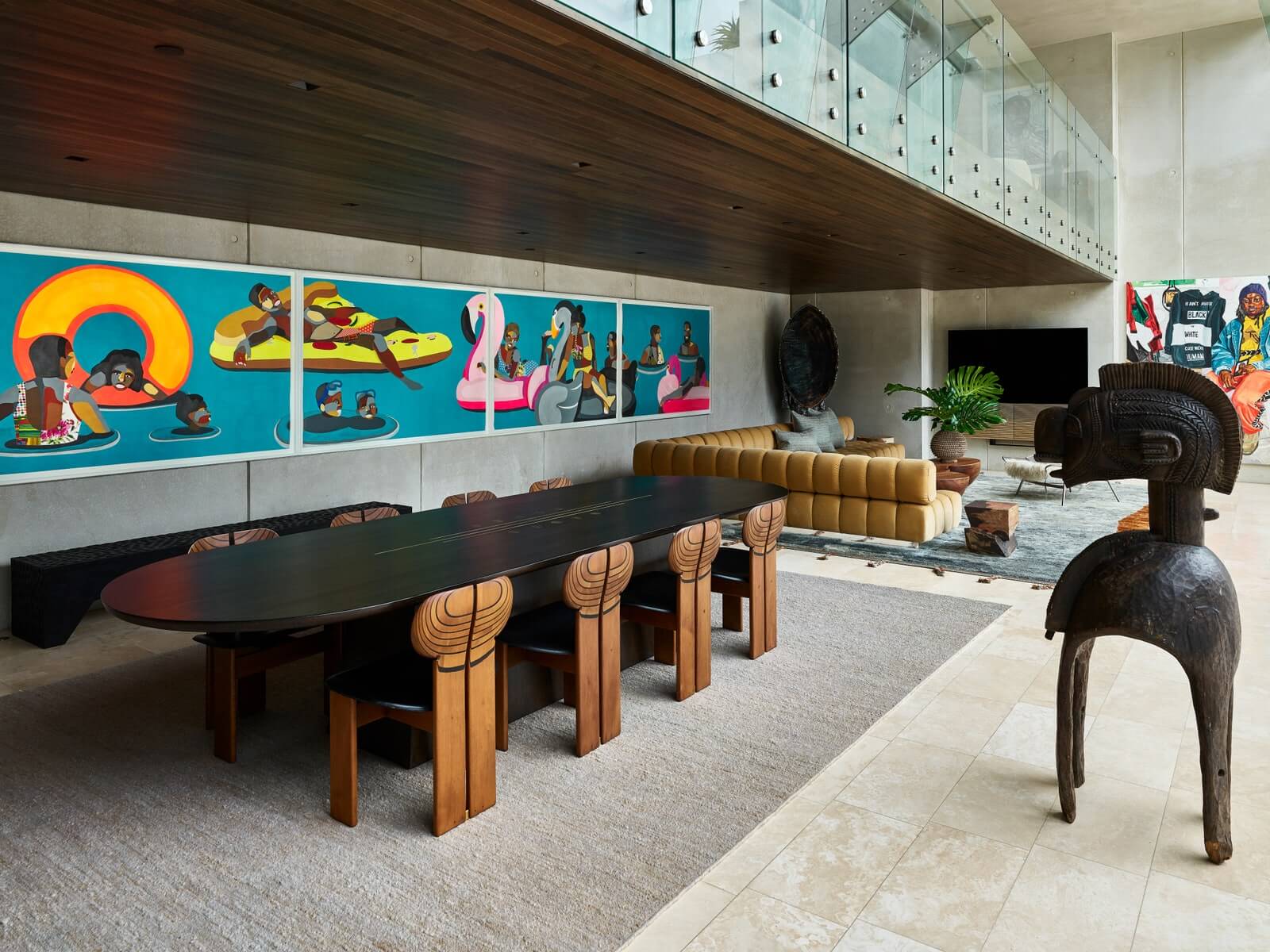 MET GALA 2022 GUEST LIST: KIM KARDASHIAN AND PETE DAVIDSON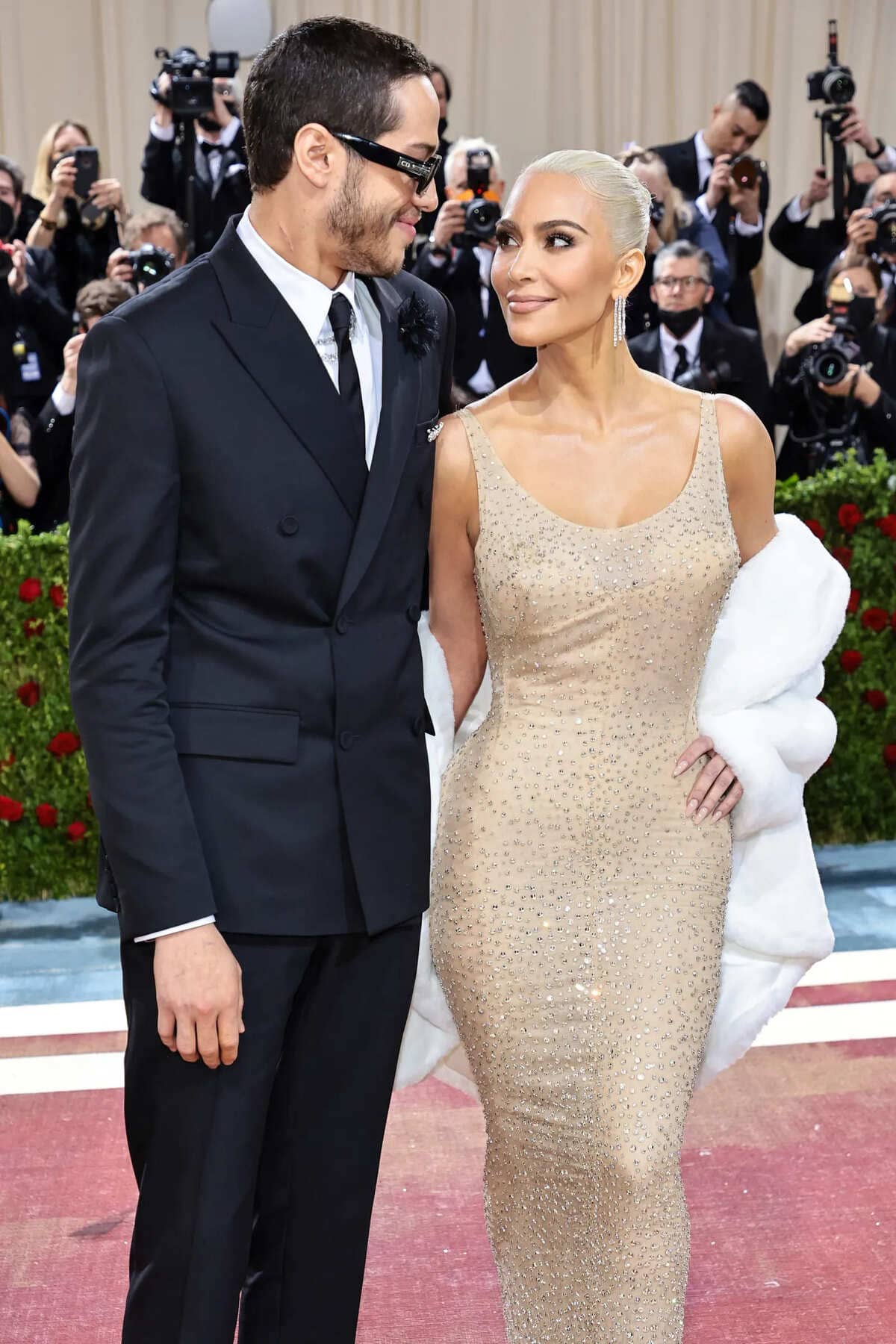 Kim Kardashian and Pete Davidson made their first red carpet appearance at the annual White House Correspondents' Association Dinner, only to three days after be blasting the media with their side-by-side Met Gala red carpet walk. In addition, Kim Kardashian wore the famous Marylin Monroe's 'Dear Mr. President' dress. A bit off theme, yet iconic.
While Pete Davidson lives with his mother in Staten Island in New York, Kim is still living in the suburbs of Los Angeles, in the same mansion she once shared with her former husband Kanye West. Styled by AD100 Axel Vervoordt, Kim Kardashian's home is a mesmerizing minimalist and monochrome temple.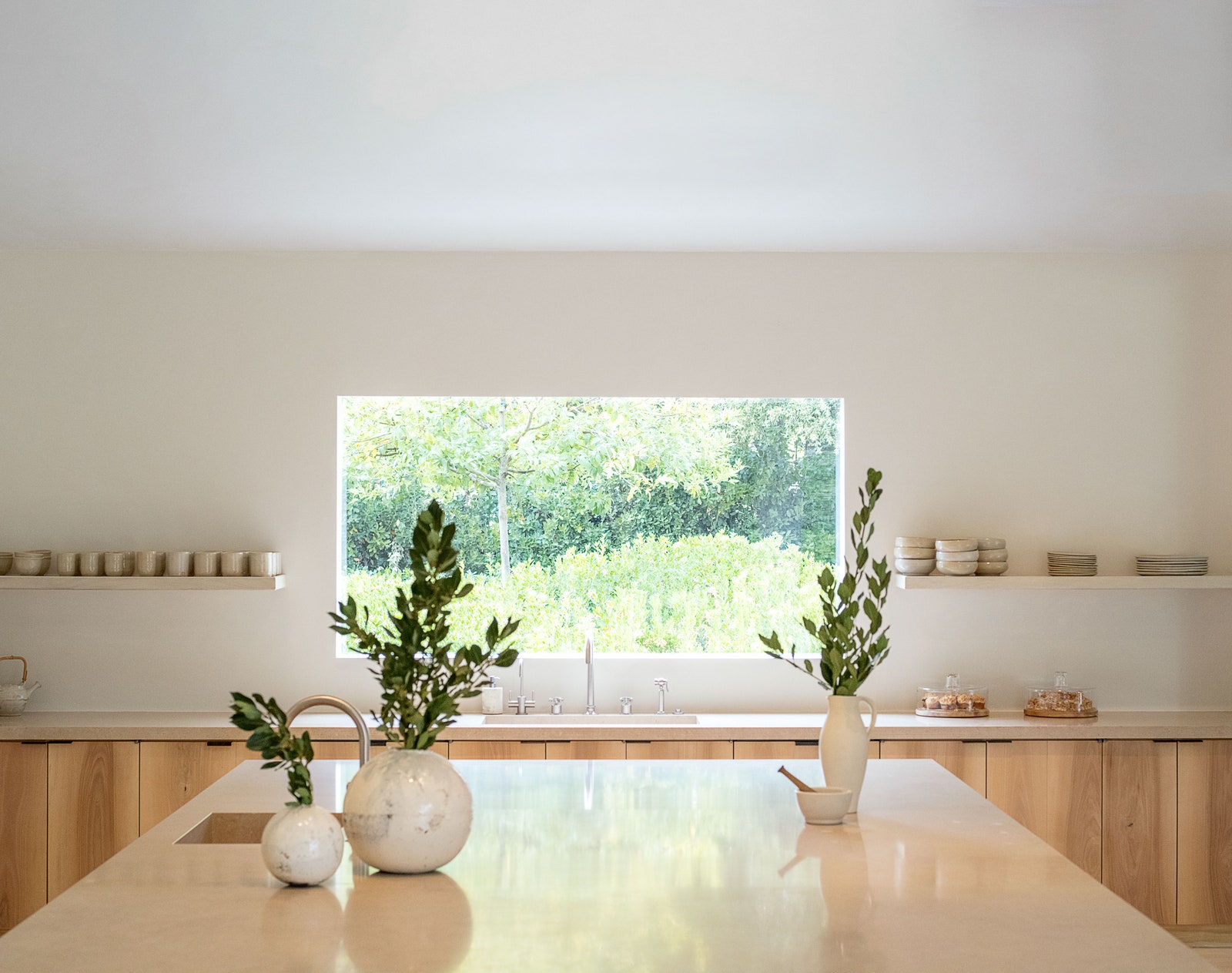 MET GALA 2022 GUEST LIST: VANESSA HUDGENS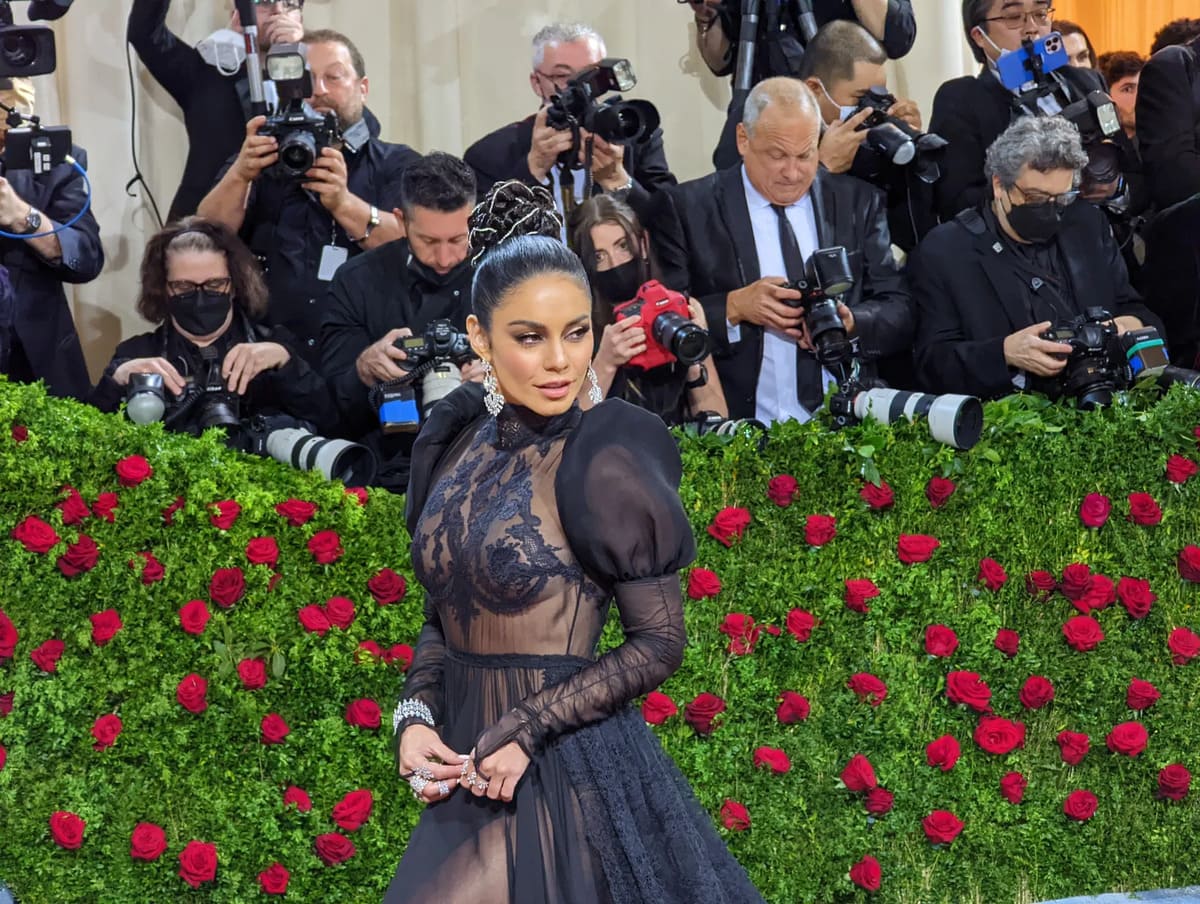 Vanessa Hudgens wasn't a mere name of this year's Met Gala guest list. The actress was one of the hosts of the most fashionable evening of the year (alongside Blake Lively who got everyone's jaws dropped with her custom-made Versace gown). Hudgens stepped onto the Met Gala 2022 red carpet wearing a lavish black lace dress.
Off the red carpet, Vanessa Hudgens's design choices are more tempered. The actress lives in a home in LA with a dreamy landscape design where earthy colors and natural materials steal the show.
MET GALA 2022 GUEST LIST: HUGH JACKMAN AND DEBORRA-LEE FURNESS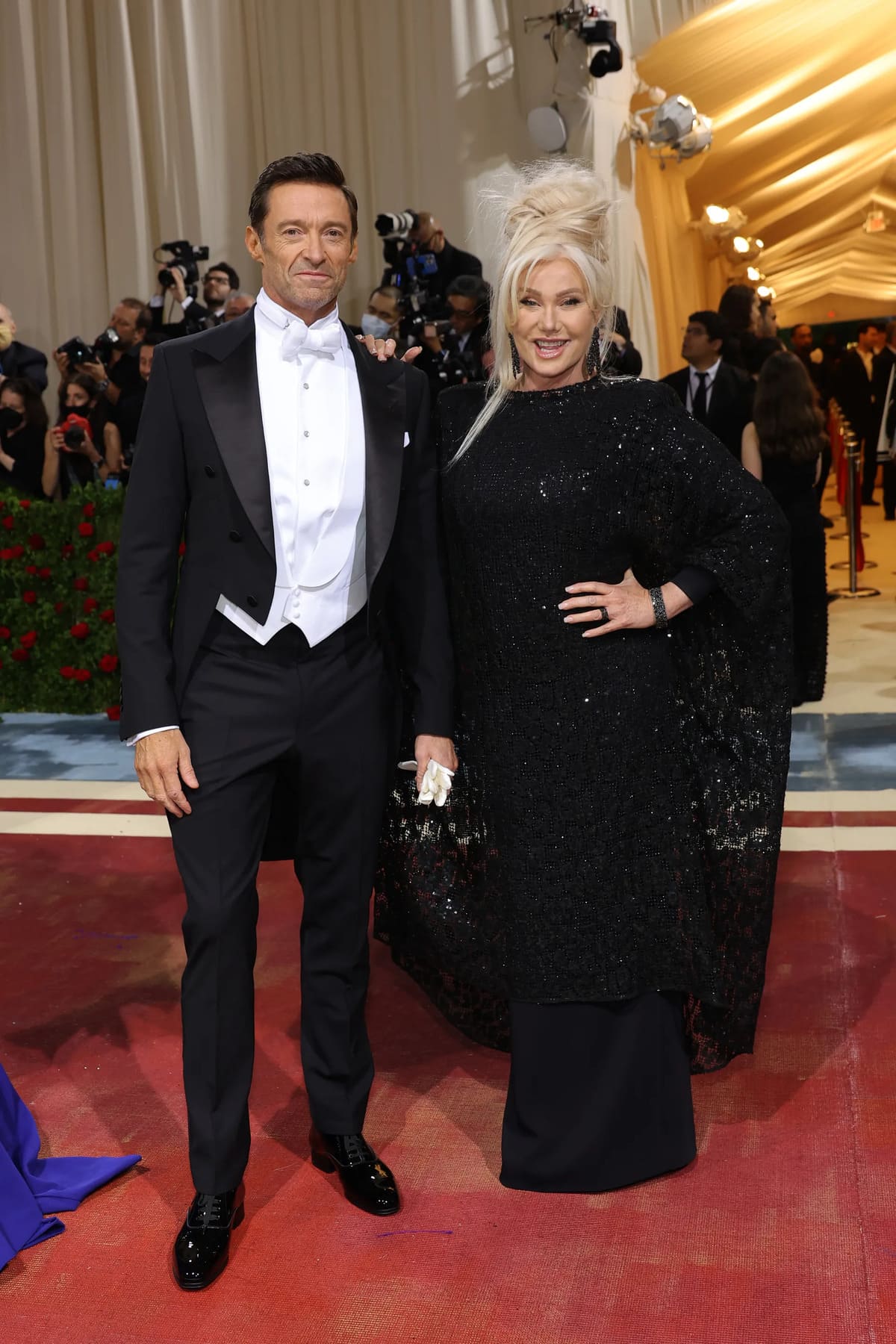 Hugh Jackman and Deborra-Lee Furness arrived at Met Gala 2022 with the same elegance and passion that they put into their home design. With black from head to toe, the couple made a statement – there's no need to be loud to be impressive. This is revealed in their family home, built from scratch.
The modern architecture practice Stelle Lomont Rouhani designed a modern house with streamlined and straightforward lines. Collaborating with architect Viola Rouhani and interior designer Eleanor Donnelly, Deborra-Lee Furness designed an interior as zen as it gets.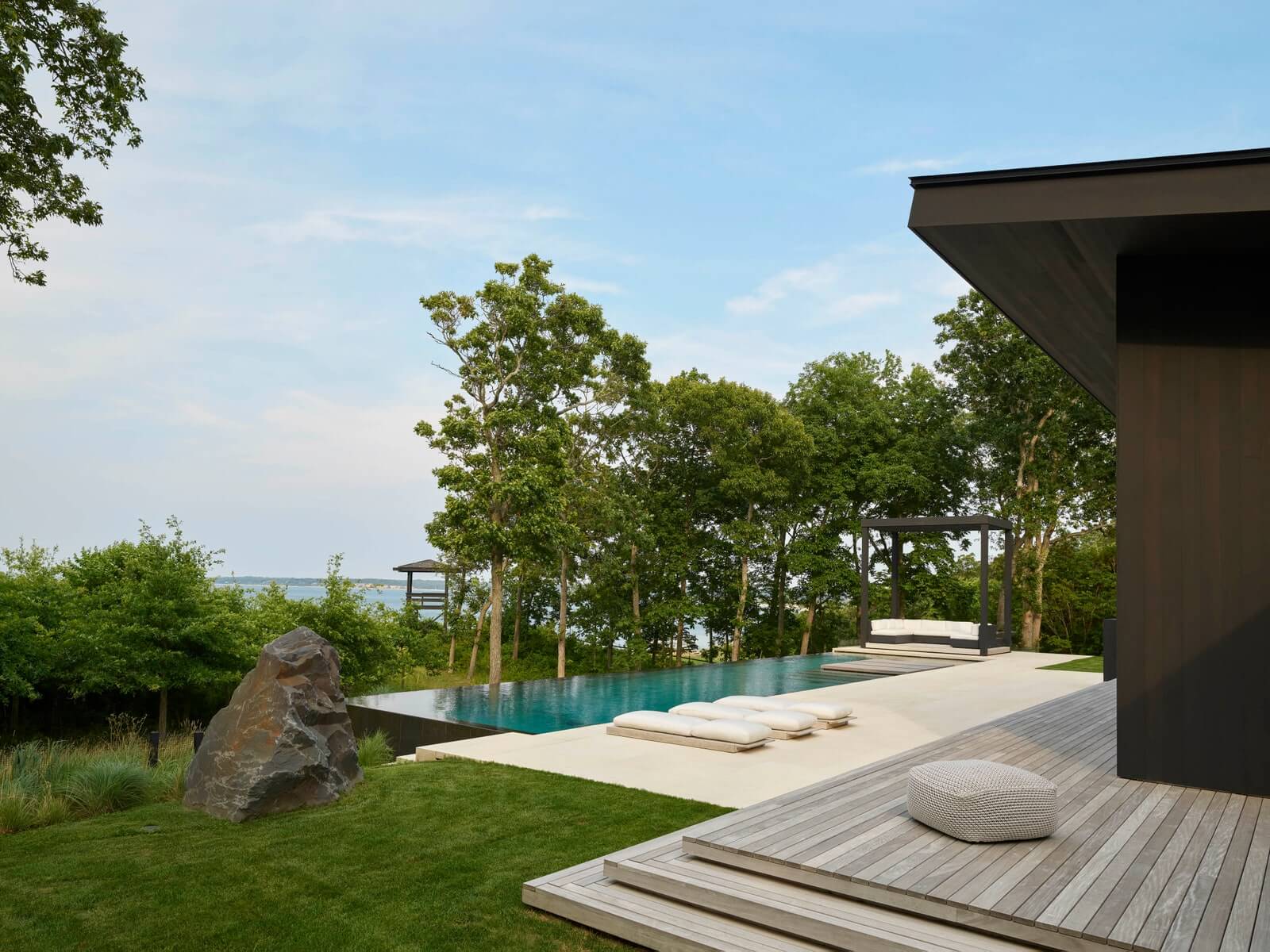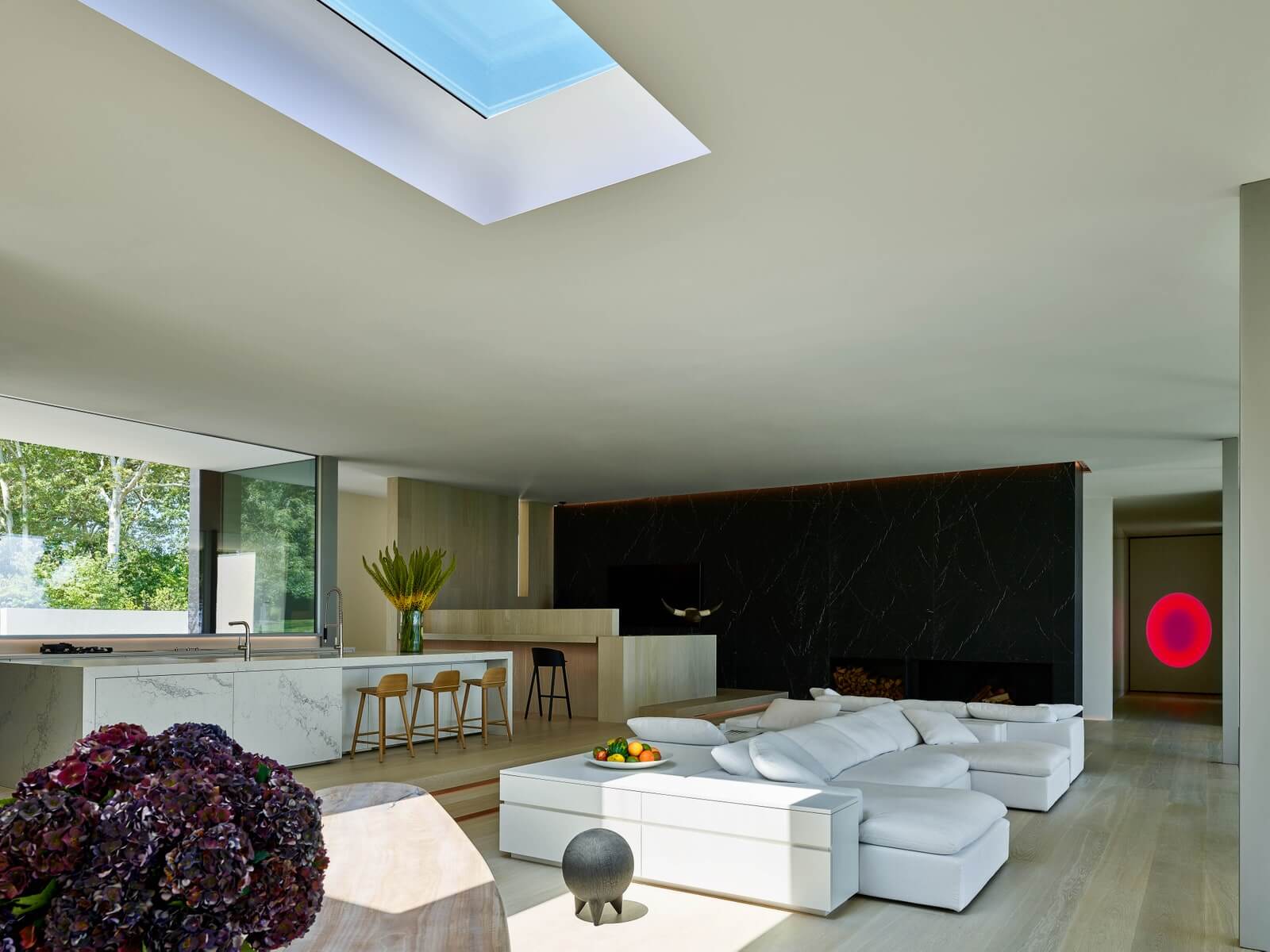 MET GALA 2022 GUEST LIST: NAOMI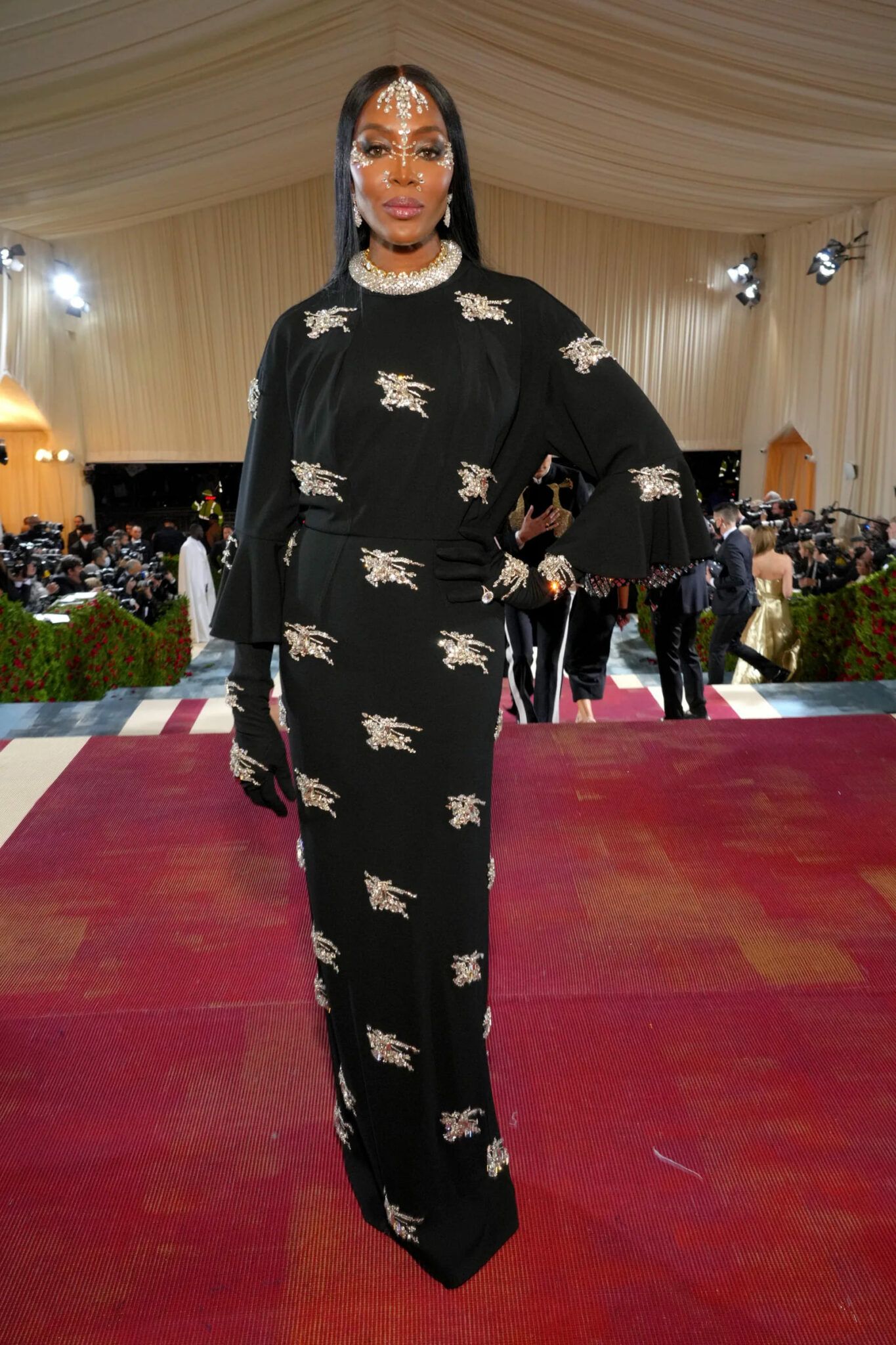 Naomi doesn't need any introduction. Anywhere she goes, she gets all eyes on her. The bombshell walked down the Met Gala 2022 red carpet wearing a bejeweled Burberry gown and a 6.6 million dollar necklace. Besides red carpet events, the supermodel is still walking on runaways and starring in fashion campaigns, in addition to being a mother.
With a fast-paced lifestyle, is more than natural that Naomi needs to retreat from time to time… and she does it in the utmost comfort of her luxurious villa in Kenya, which is an ode to laid-back opulence where Campbell baths herself in natural light, surrounded with an exotic landscape and warm earthy tones.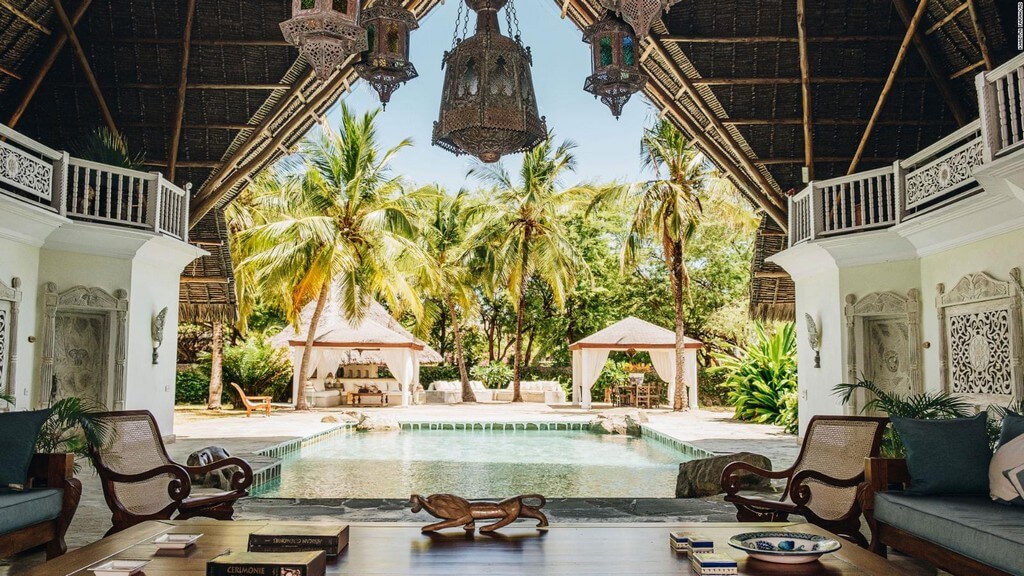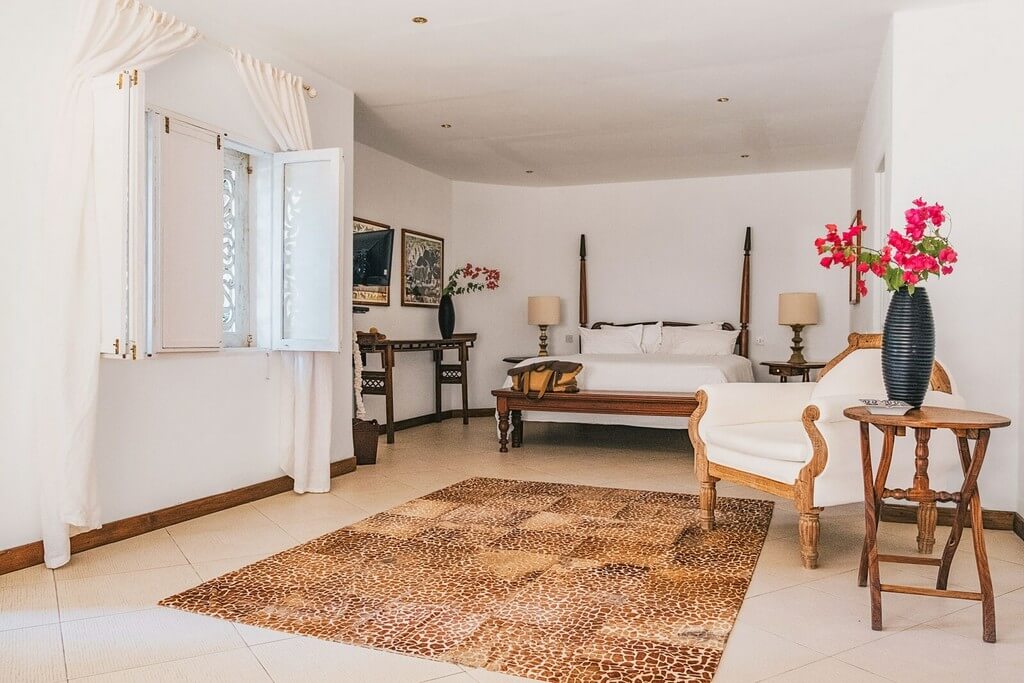 MET GALA 2022 GUEST LIST: CARA DELEVIGNE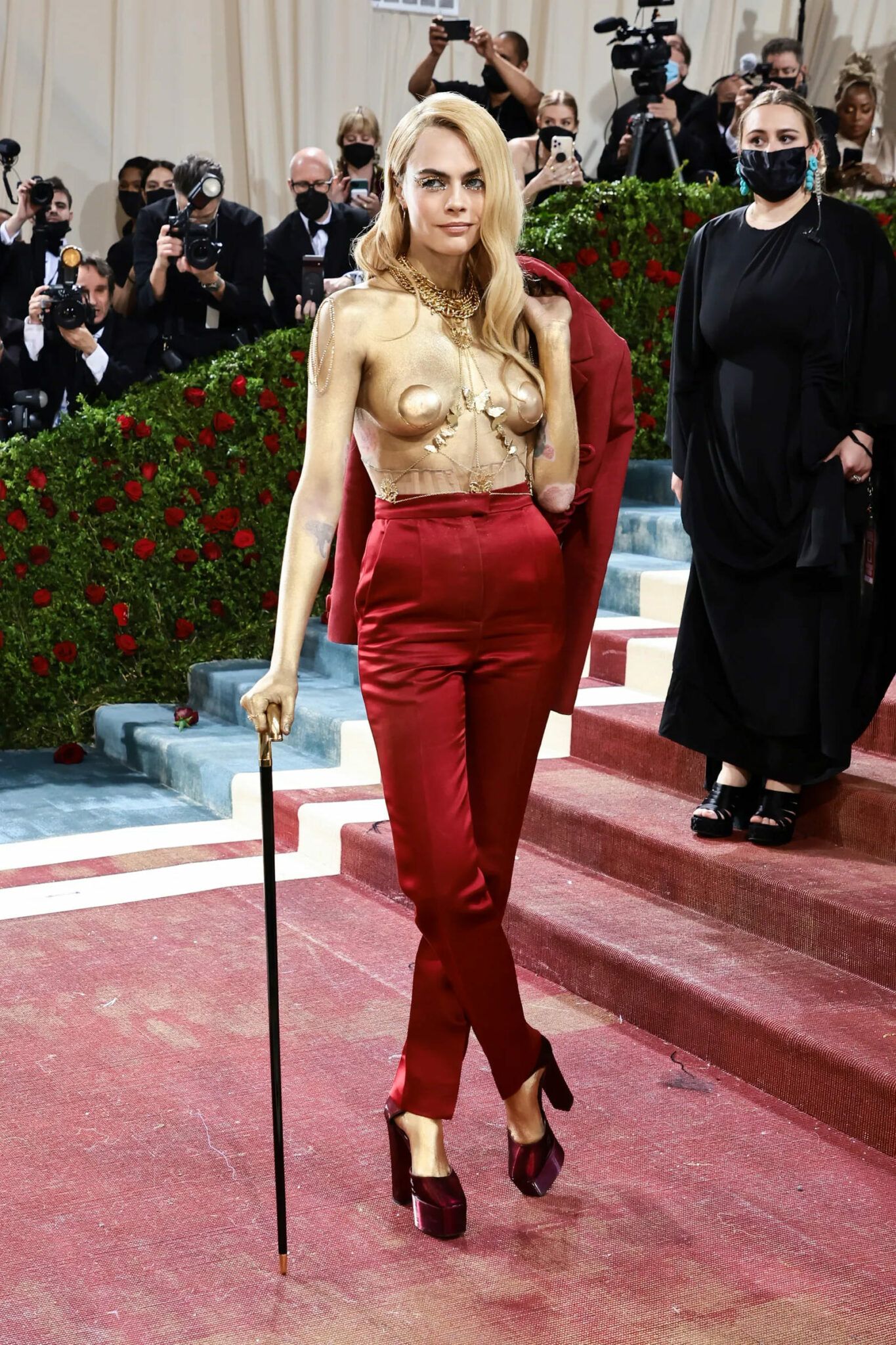 As she said in an interview after stripping down the jacket of her red suit and revealing her naked torso all-painted in gilded gold, Cara Delevigne likes to do things differently. This isn't a surprise for those who remember her presence on September 13. at the Met Gala 2021 wearing the controversial 'Peg The Patriarchy' vest or for those who are aware of the colorful and playful mansion where the supermodel turned actress lives.
The architect Nicolò Bini of Line Architecture was Cara Delevingne's accomplice in her decorative extravagance that we absolutely love.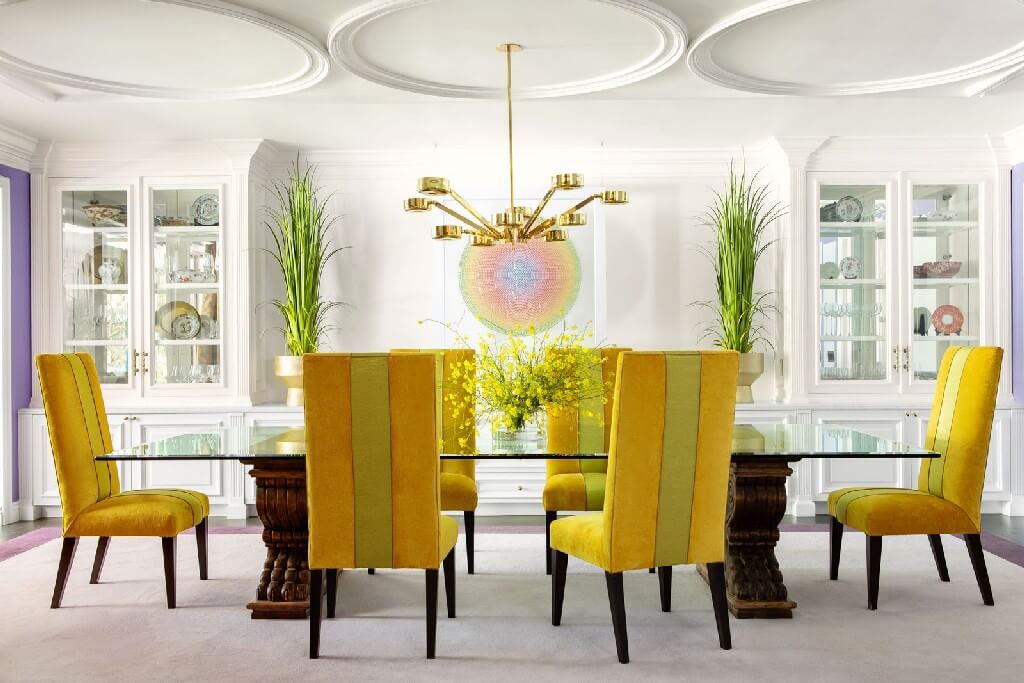 MET GALA 2022 GUEST LIST: KACEY MUSGRAVE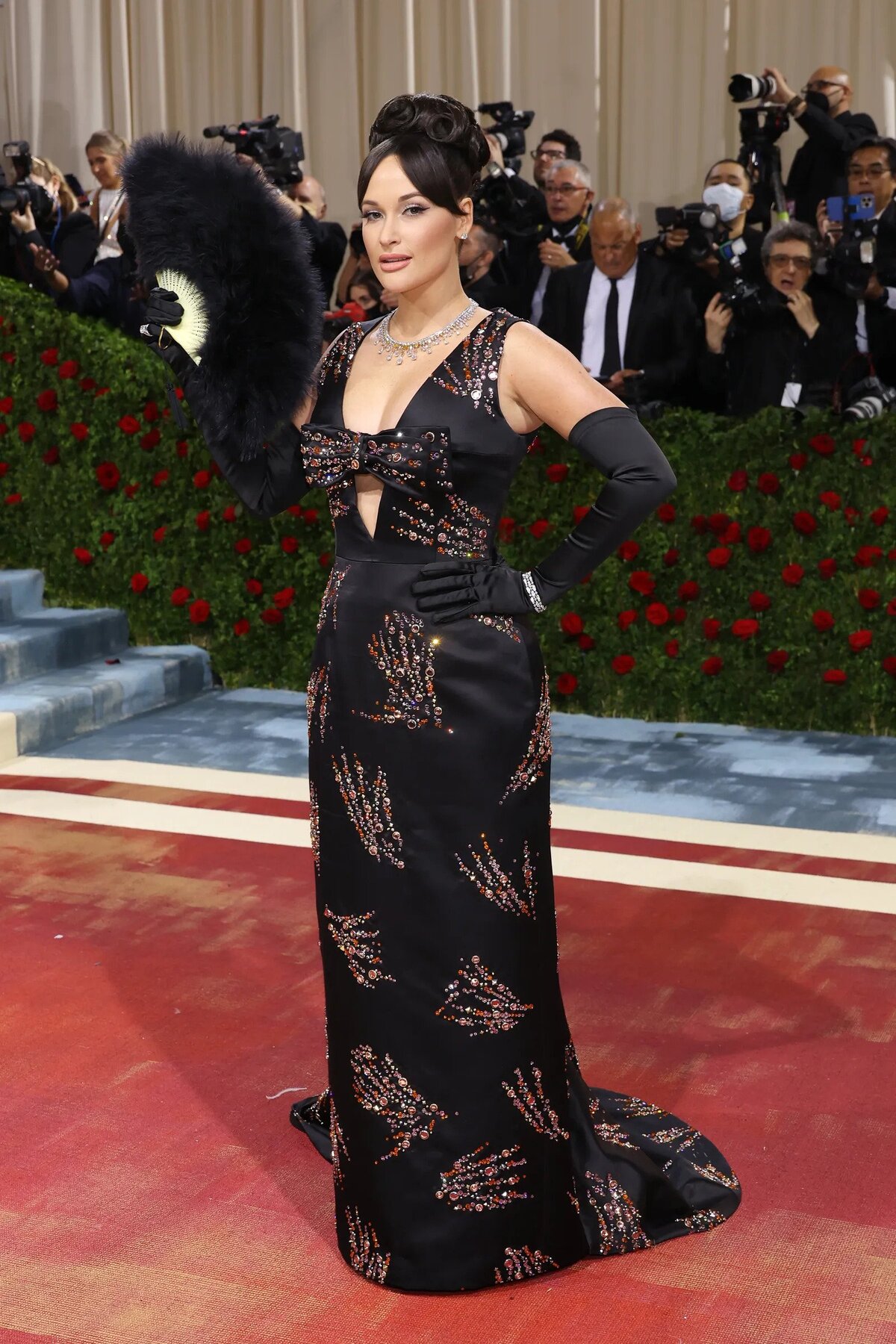 Kacey Musgrave understood the Gilded Glamour assignment. The singer and songwriter took by storm the red carpet with the right hairstyle and the right silhouette in a precious Prada dress. Audacity and details seem to be something that the singer and songwriter carries on and off the red carpet.
In her home in Nashville, the Grammy-winning country singer-songwriter Kacey Musgrave, alongside the interior designer Lindsay Rhodes looked to transform the original house's color palette and aesthetic – a colorful maximalist place – into a peaceful and plant-filled retreat, with predominant contemporary design and a few vintage details.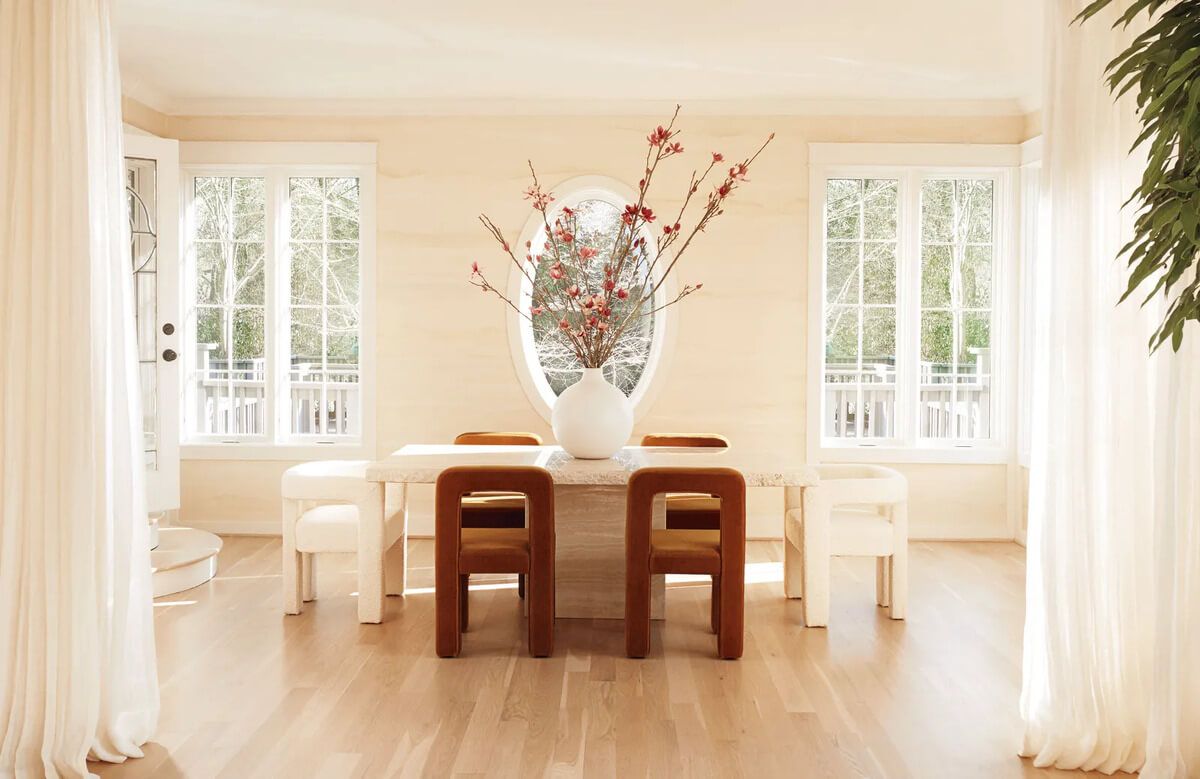 HONOURABLE MENTION – MET GALA 2022 GUEST LIST: SARAH JESSICA PARKER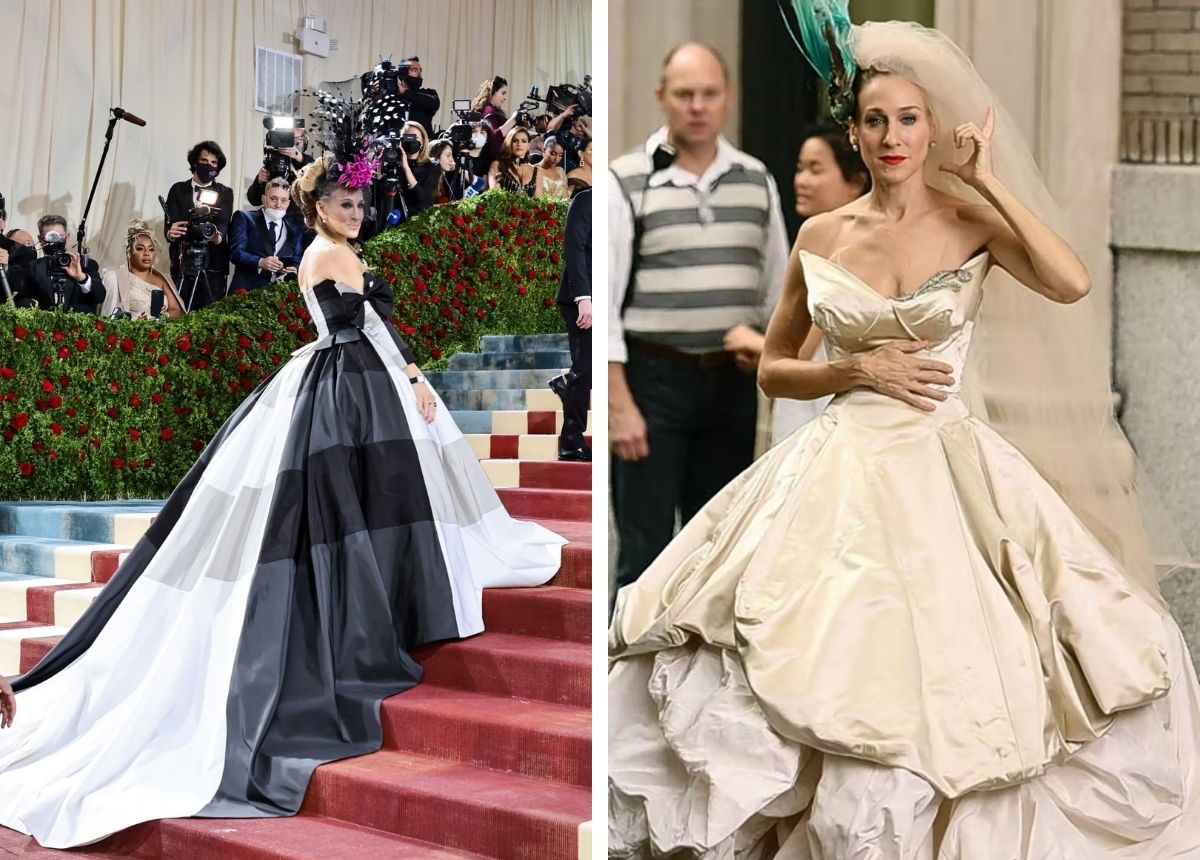 We couldn't let this one go! May 2nd wasn't the first time we saw Sarah Jessica Parker climbing up Manhattan's iconic staircases in an extravagant dress. We've seen her before as Carrie Bradshaw wearing a Vivianne Westwood gown with the opulence and glamour of late 19th-century fashion, about to wed Mr. Big in New York Public Library. And she did it again at Met Gala 2022 as she walked up the stairs of the Metropolitan Museum of Art's Costume Institute.
The Met Gala veteran nailed this year's theme like she got us used to – for the inauguration of In American: An Anthology Of Fashion, an exhibition that celebrates and explores American fashion and unsung fashion designers, Sarah Jessica Parker wore an opulent gown created by black designer Christopher John Rogers on a striking homage to Elizabeth Hobbs Keckley, who made history as the first Black female fashion designer in the White House.
Life imitates art. For that reason, we have to enlist a very gilded glamour apartment that Wesley Moon designed having Carrie Bradshaw in mind. After the Met Gala 2022 red carpet moment, Sarah Jessica Parker proves she always has been the original muse.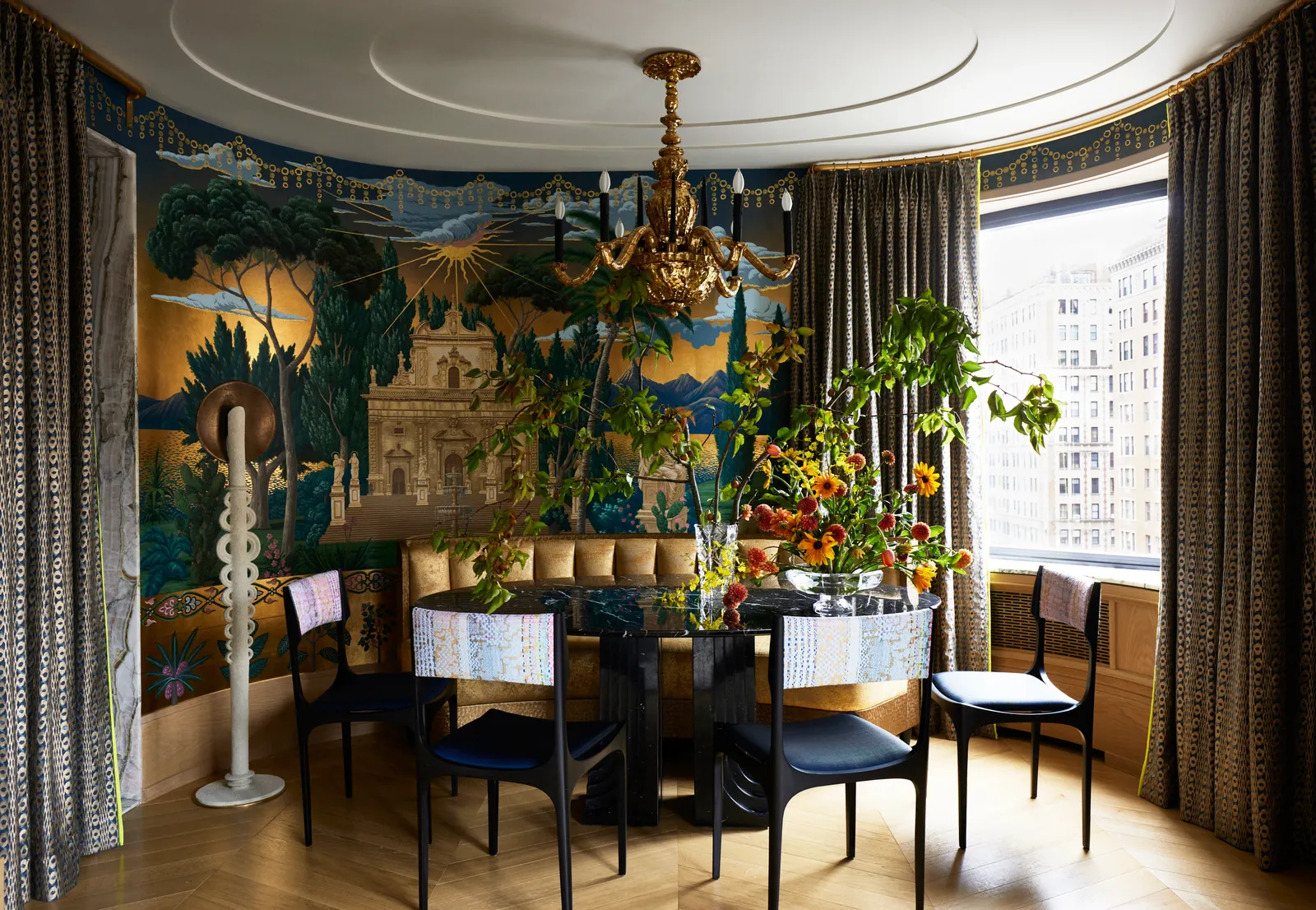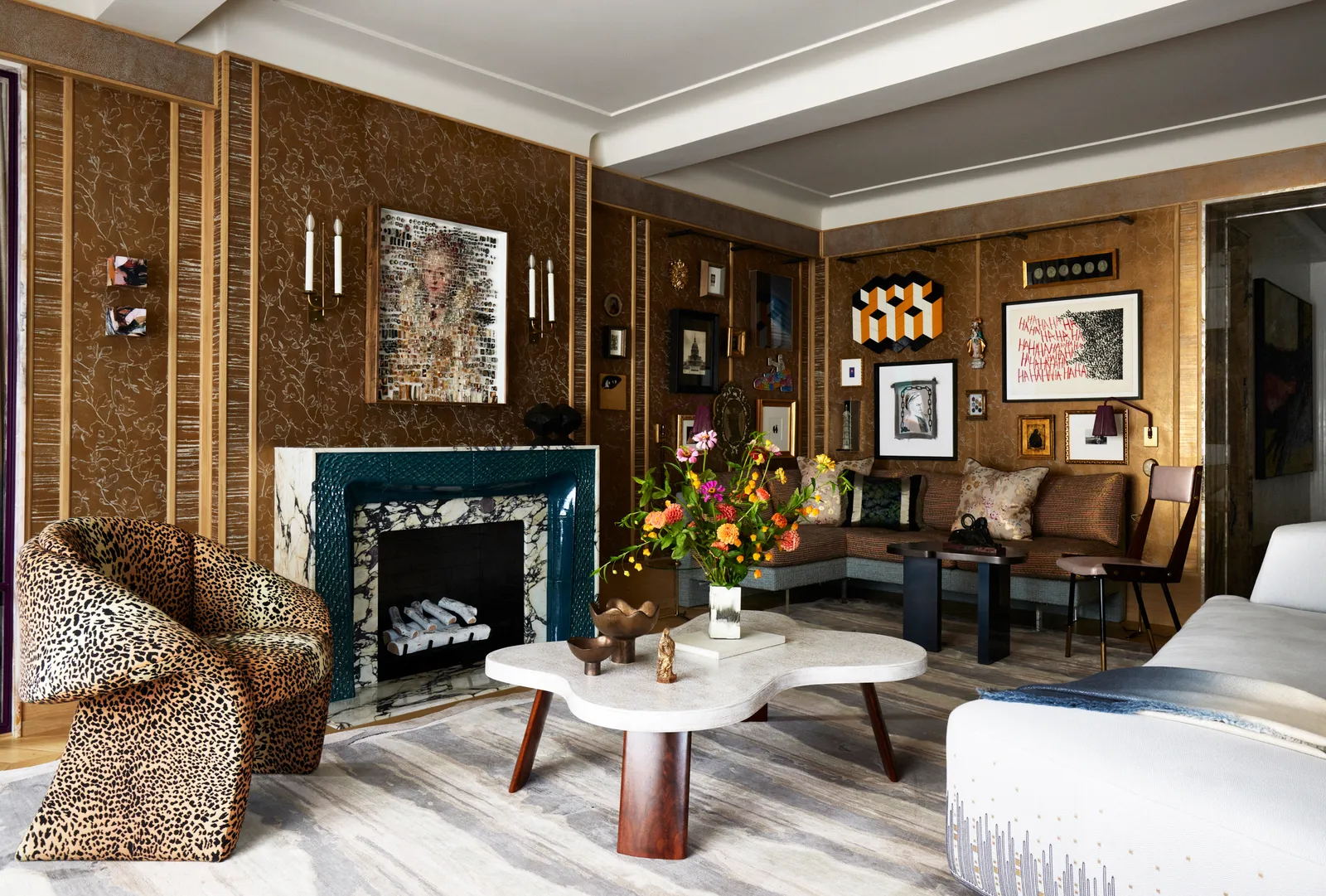 THE ICONIC MET GALA 2022 RED CARPET MOMENTS
From Kim Kardashian as Marylin Monroe and Blake Lively as the Statue of Liberty to the memorable Billie Eilish dress and Rihanna's absence. See all the looks of the night here.
IN LOVE WITH GILDED GLAMOUR?
Discover the modern furniture by HOMMÉS Studio that you'll need to create an interior design with plenty of gilded glamour. Don't forget to add lush accents with high-end homeware by ACH Collection.