Throughout her remarkable 35-year career, supermodel Naomi Campbell has blazed trails, stormed catwalks, and graced countless magazine covers. Furthermore, while most of her legendary partners have long since retired and retreated from the spotlight, at 50, Campbell is as in demand as ever.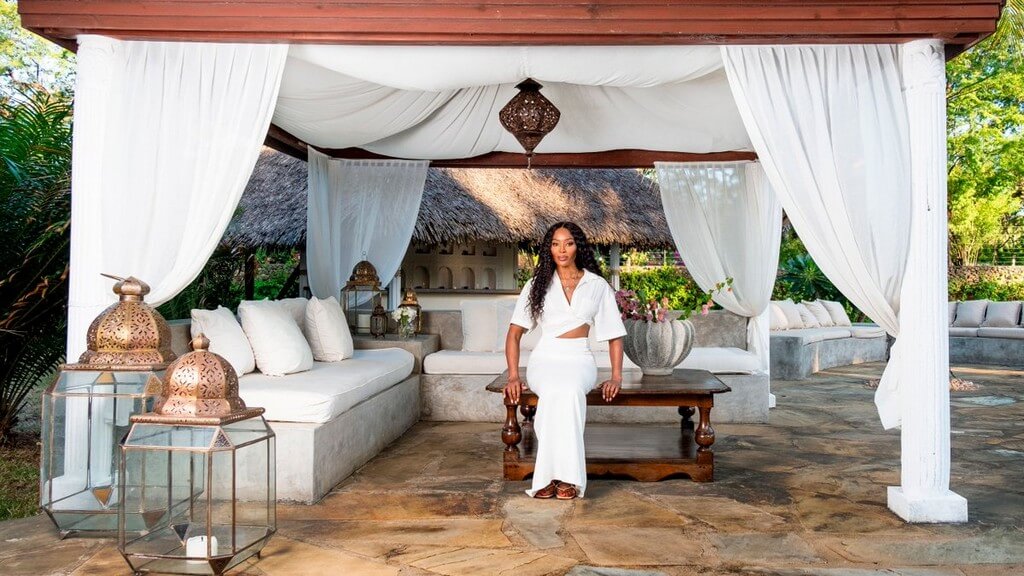 She recently closed Fendi's spring 2021 couture show at the Palais Brongniart in Paris, new artistic director of womenswear Kim Jones's first for the venerable Roman fashion house. Images of Campbell slowly sauntering down the runway in a sublime silver cape and matching imperial gown set the internet ablaze and left little doubt that she remains one of the most significant models of all time.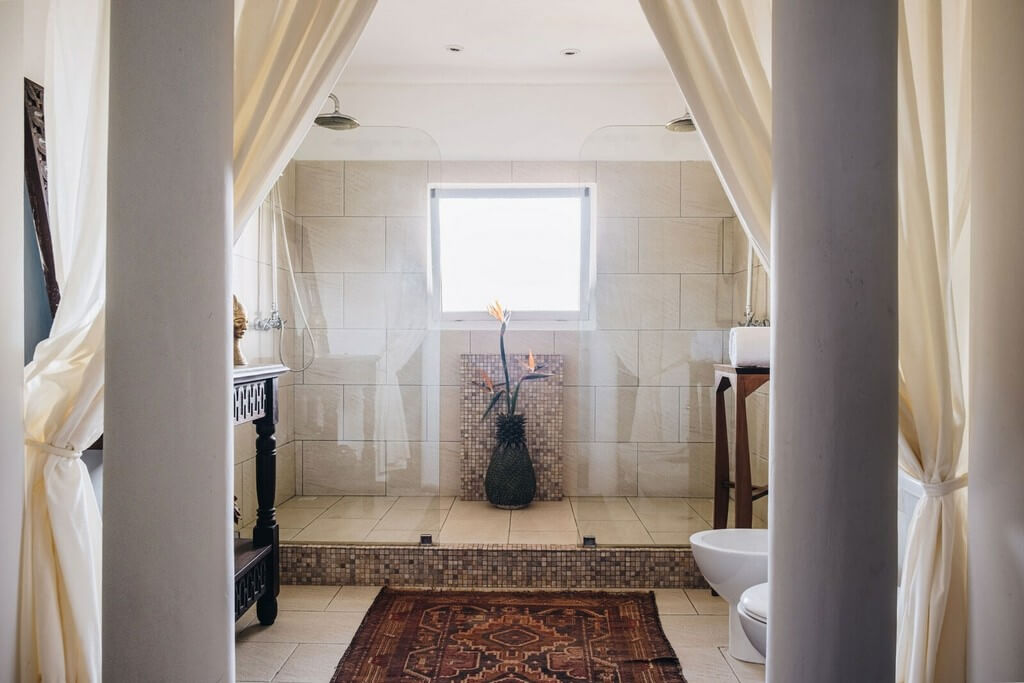 In recent years, she has become the face of Nars and appeared in Burberry and Saint Laurent advertisements, Beyoncé's beloved "Brown Skin Girl" video, and Amazon's fashion-competition series Making the Cut. To the delight of millennials and Gen Z, she is also a constant presence on social media, regularly updating her more than 10 million Instagram followers.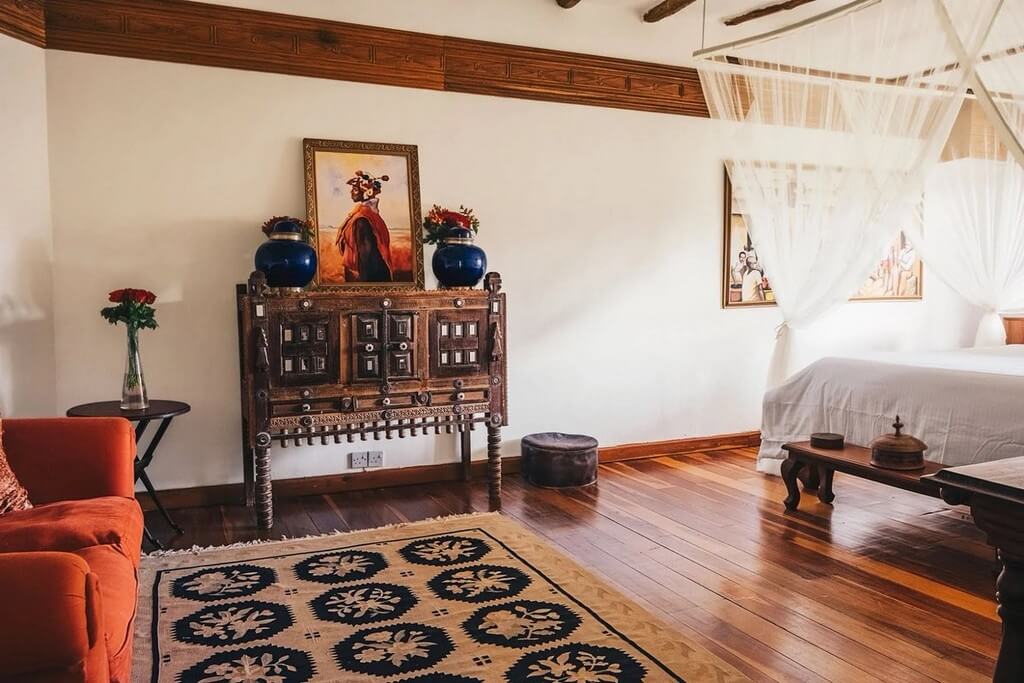 Yes, her schedule is relentless, but work fuels her and continues to bring her joy. "First and foremost, never rest on your laurels, and I still like what I do," Naomi Campbell says when asked about her refusal to slow down. "I use myself as a gateway, a connector to uplift and guide my culture on the right path and the direction that they need to be."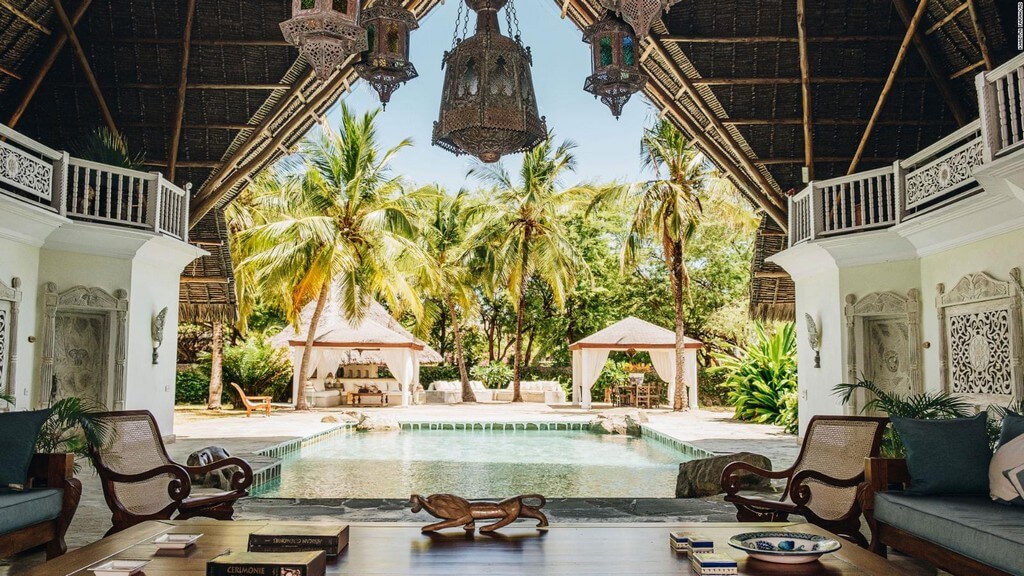 Nevertheless, even icons need rest. Moreover, when it is time to unplug fully, Campbell decamps to her villa in the tranquil seaside town of Malindi, Kenya. Overlooking the Indian Ocean, her idyllic retreat is the epitome of indoor-outdoor living. For more than 20 years, she has served as her chosen haven from the breakneck pace of her native London and adopted New York City. Bathed in natural light and brimming with warm earth tones, the wide-open expanse is an ode to laid-back opulence.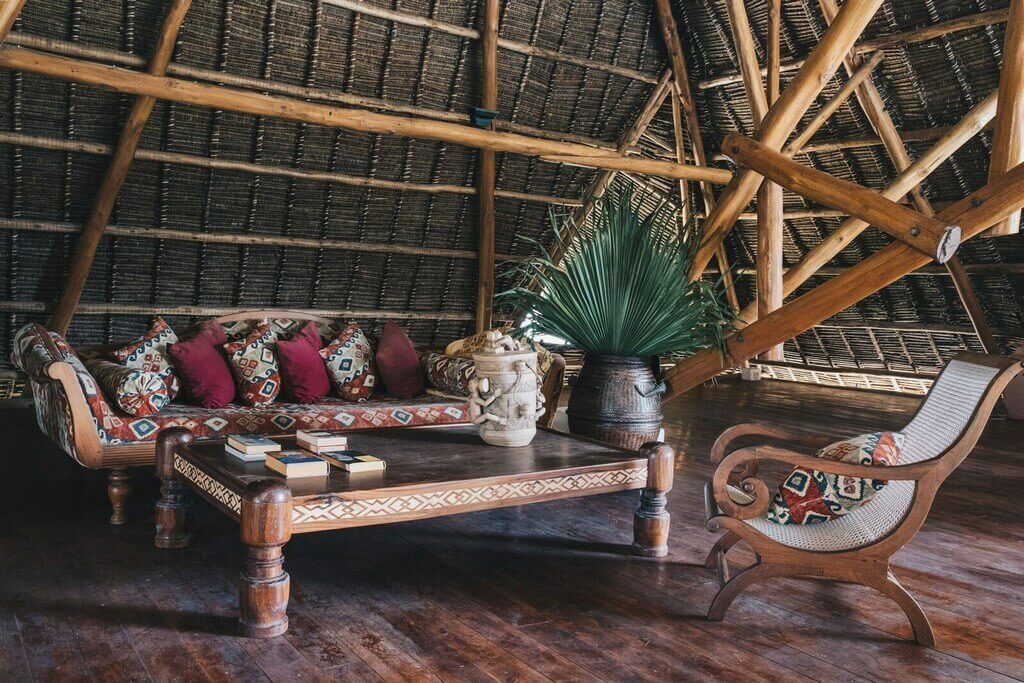 Campbell first visited Malindi in the mid-1990s and returned a few years later with a longtime friend, the owner of this Kenyan luxury resort, which houses a handful of private residences, including Campbell's getaway. Just over an hour's flight from Kenya's capital city, Nairobi, Malindi has long been a favorite Italian jet set.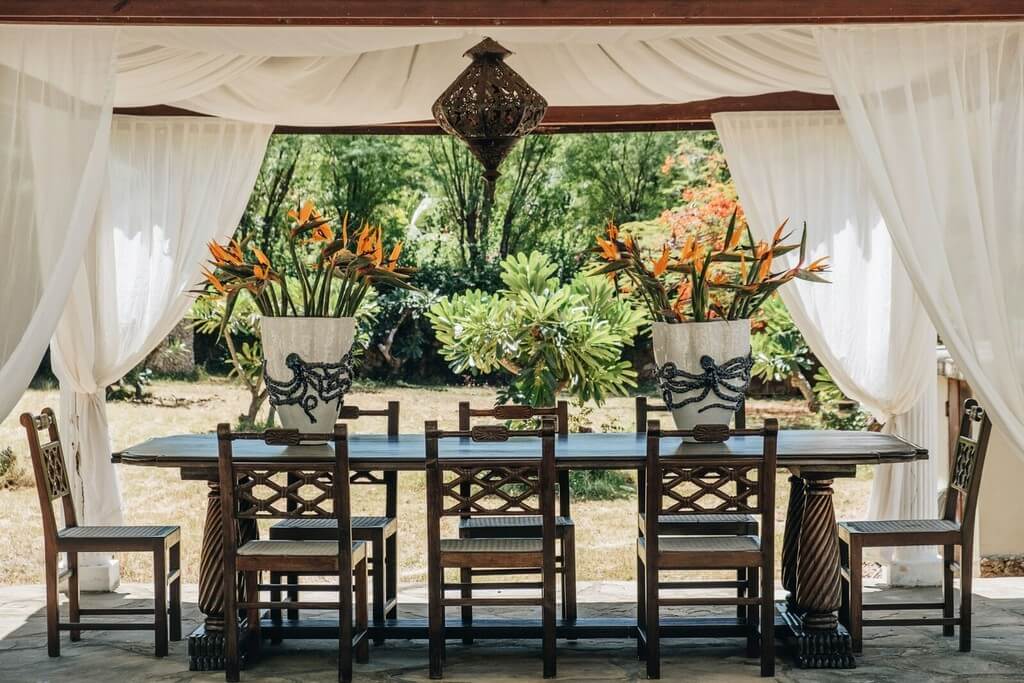 The saltwater pool that extends outdoors from the center of her living room is ideal for a quick morning dip. When the model is in a mood to entertain, twin voile-curtained pergolas serve as the perfect space for family-style dinners. The vaulted cathedral ceilings and makuti thatched roof, made from the sun-dried leaves of the coconut palm, are an awe-inspiring favorite of Campbell's.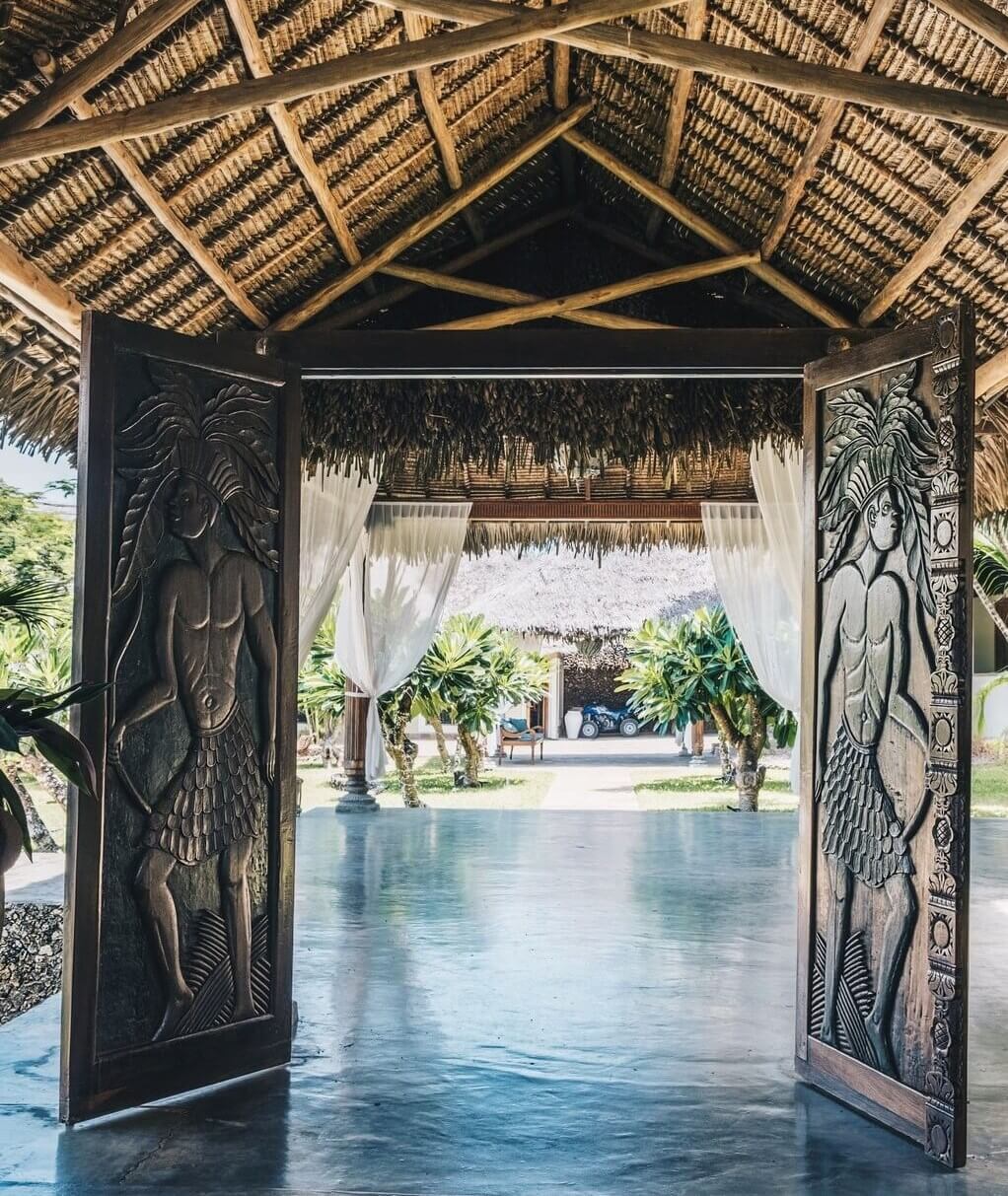 The oversized Latika lanterns hang from the rafters hail from Morocco and Egypt and are as dazzling as they are grand. Campbell enjoys furniture shopping throughout Africa but has found great success in Marrakech and Cairo. Senegal, she adds, is another must-visit when she is on the hunt for one-of-a-kind treasures. "Senegal has amazing furniture," she gushes. "Every time I go, I buy furniture, and I just collect it and store it away."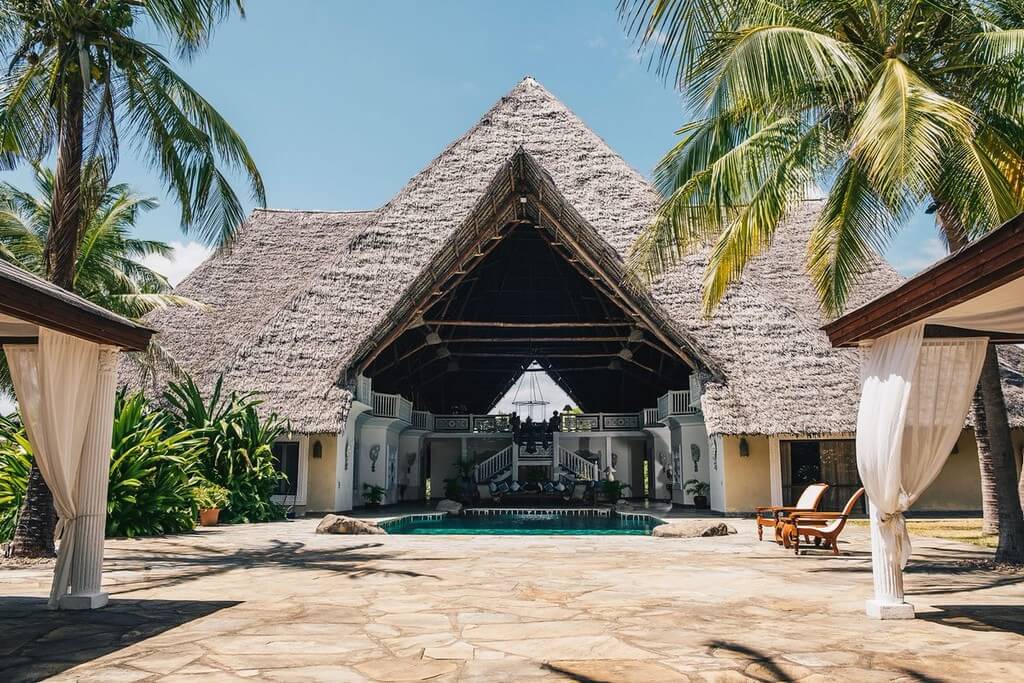 For remarkable woodwork, Naomi Campbell does not have to travel far. "A lot of the wood furniture we have in the house is made in Malindi," she says. "We used to have a workshop at the back of the house." Armando Tanzini, an award-winning artist, designed the hand-carved wooden doors depicting two men dancing in traditional ceremonial dress. He has lived and worked in Malindi for many years. They are decades old and have proved to be reliable conversation starters. Tucked around the house are more works by Tanzini, including several large-scale tableau maps of Africa.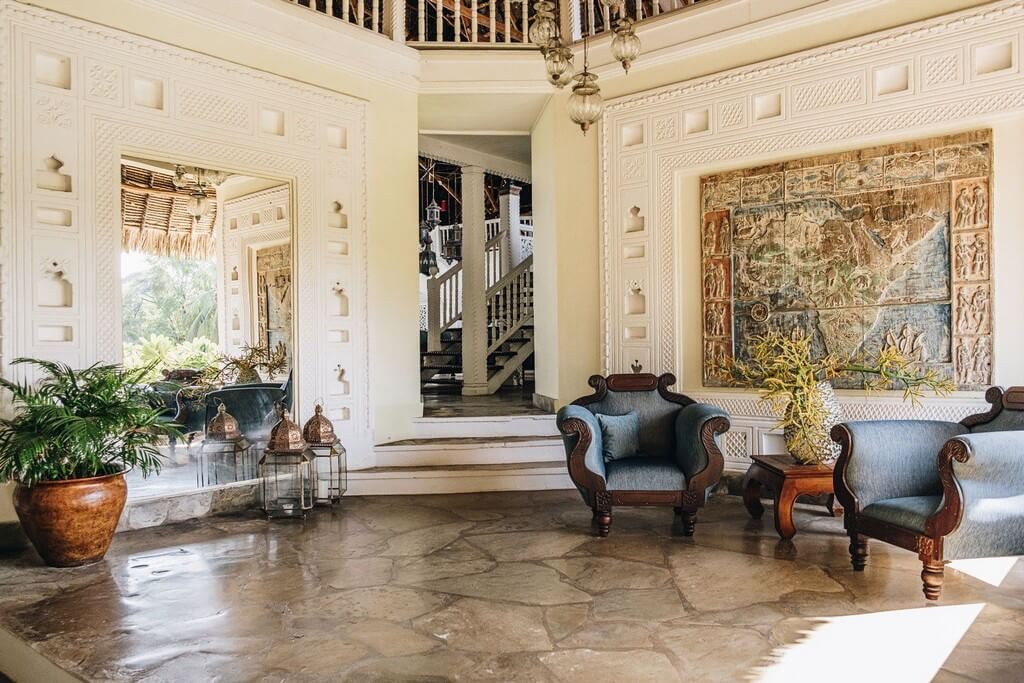 Some of Campbell's fondest memories are tied to Kenya: lunches on sandbanks in the middle of the Indian Ocean, camping with the nomadic Samburu tribe, summer safari outings to watch the annual Great Migration. "It is wonderful to go in July," she advises. "All the animals are crossing over from Kenya to Tanzania, and you see everything. It is incredible. It is like seeing National Geographic come to life right in front of your face."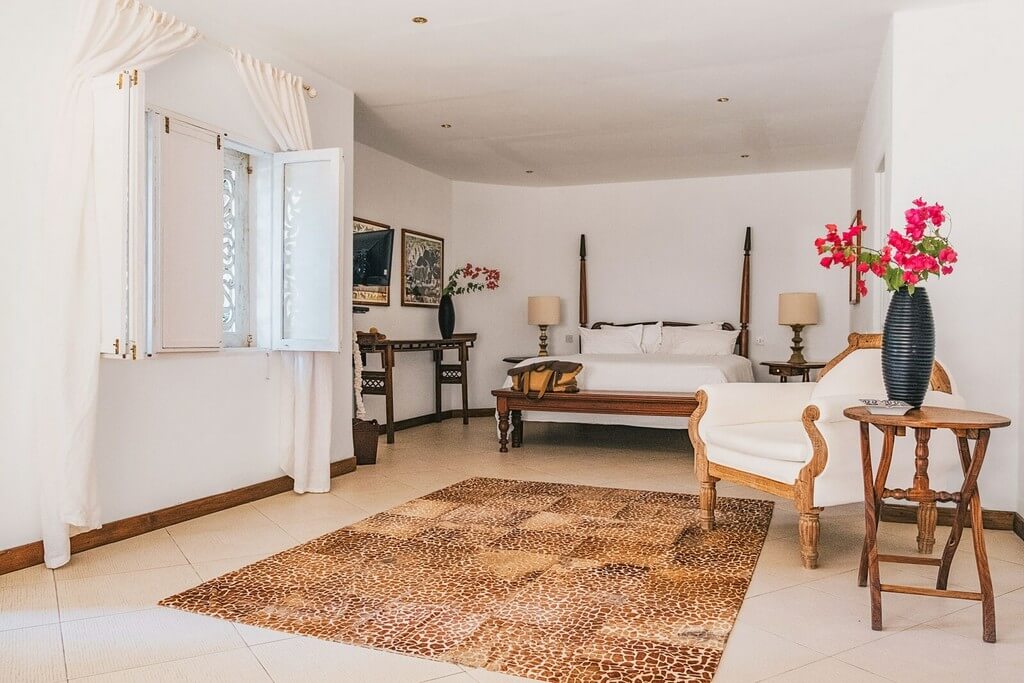 These days Campbell, who was recently appointed Kenya's official tourism ambassador, says she is committed to using her considerable platform to champion all of Africa's 54 countries. "I love all of the African continent; there is not one country I love more than another, and I want that to be clear," she declares. "Each place in Africa has something magical about it."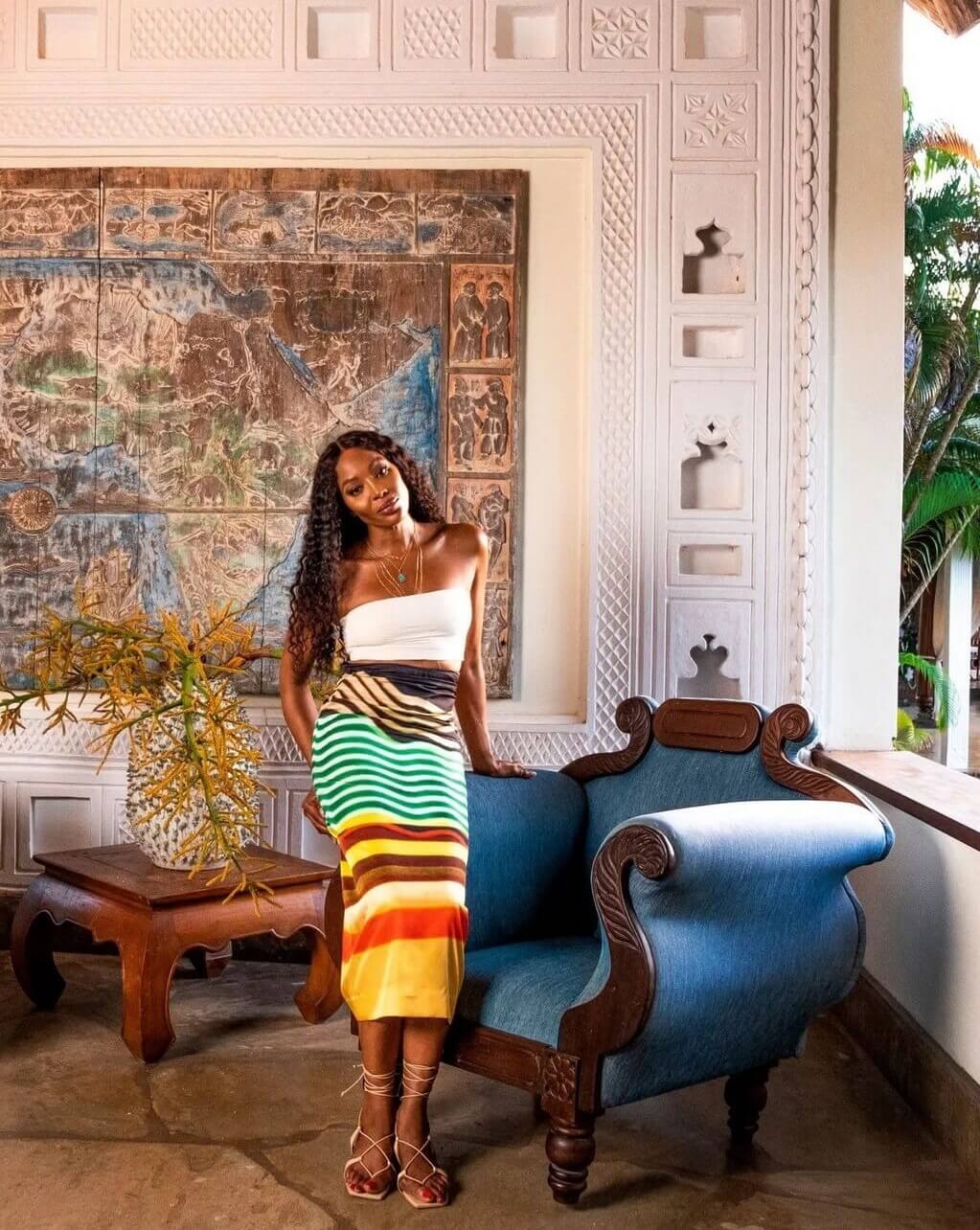 We really hope you liked our article. Feel free to pin all the images to your favorite Pinterest board. Meanwhile, you can also visit our Pinterest boards to get more inspiration.
Get more ideas for your projects and find functional, stylish, and sizable lighting and furniture choic