The award-winning architect reworked a prewar NYC building. The end result of this Peter Pennoyer's Park Avenue Apartment redesign is an impressive modern family house.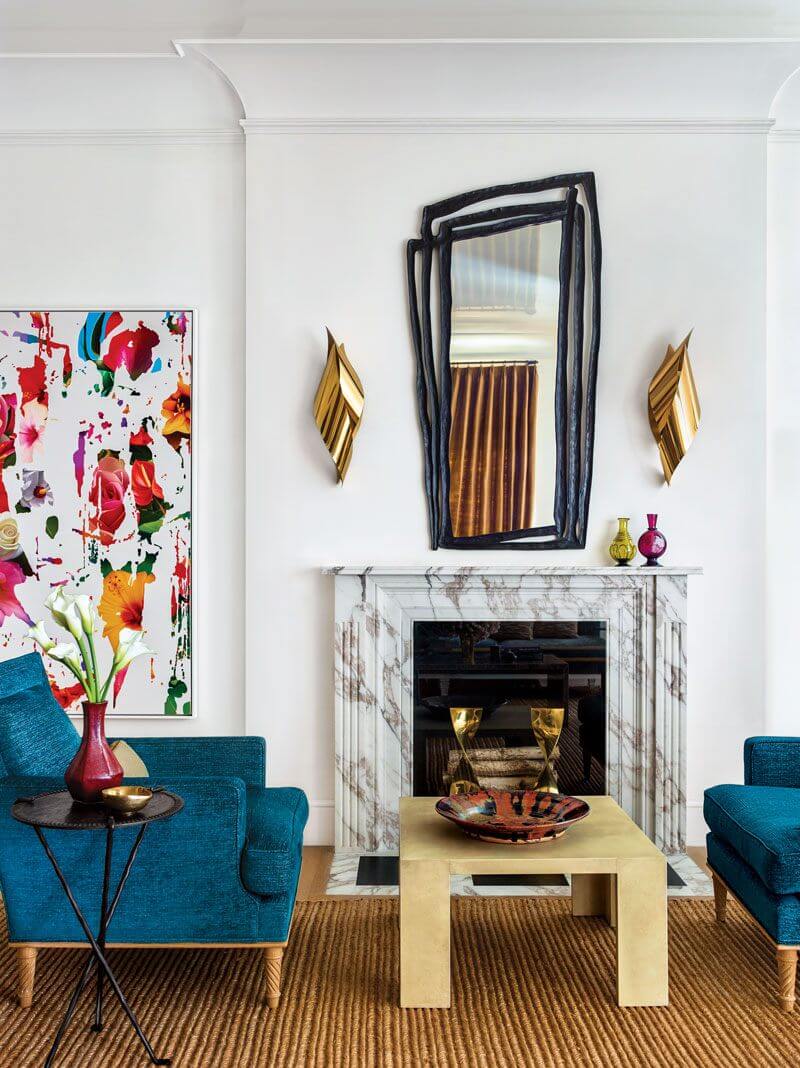 This now modern family house was originally designed by Rosario Candela, who is, perhaps, the father of New York City's urban landscape. Candela was a Sicilian-American immigrant architect. Starting in the early 20s, he designed the most iconic – and nowadays expensive – classic buildings we find both in Upper West and Upper East Side. Hence in Park Avenue, Fifth Avenue and Sutton Place. As New York was booming, several residential apartments were being constructed to be home to wealthy families. Rosario Candela mastered not only the outside but also the inside of those buildings. While being a pioneer architect, he was also a genius interior designer. So that real estate market still desires his tower buildings.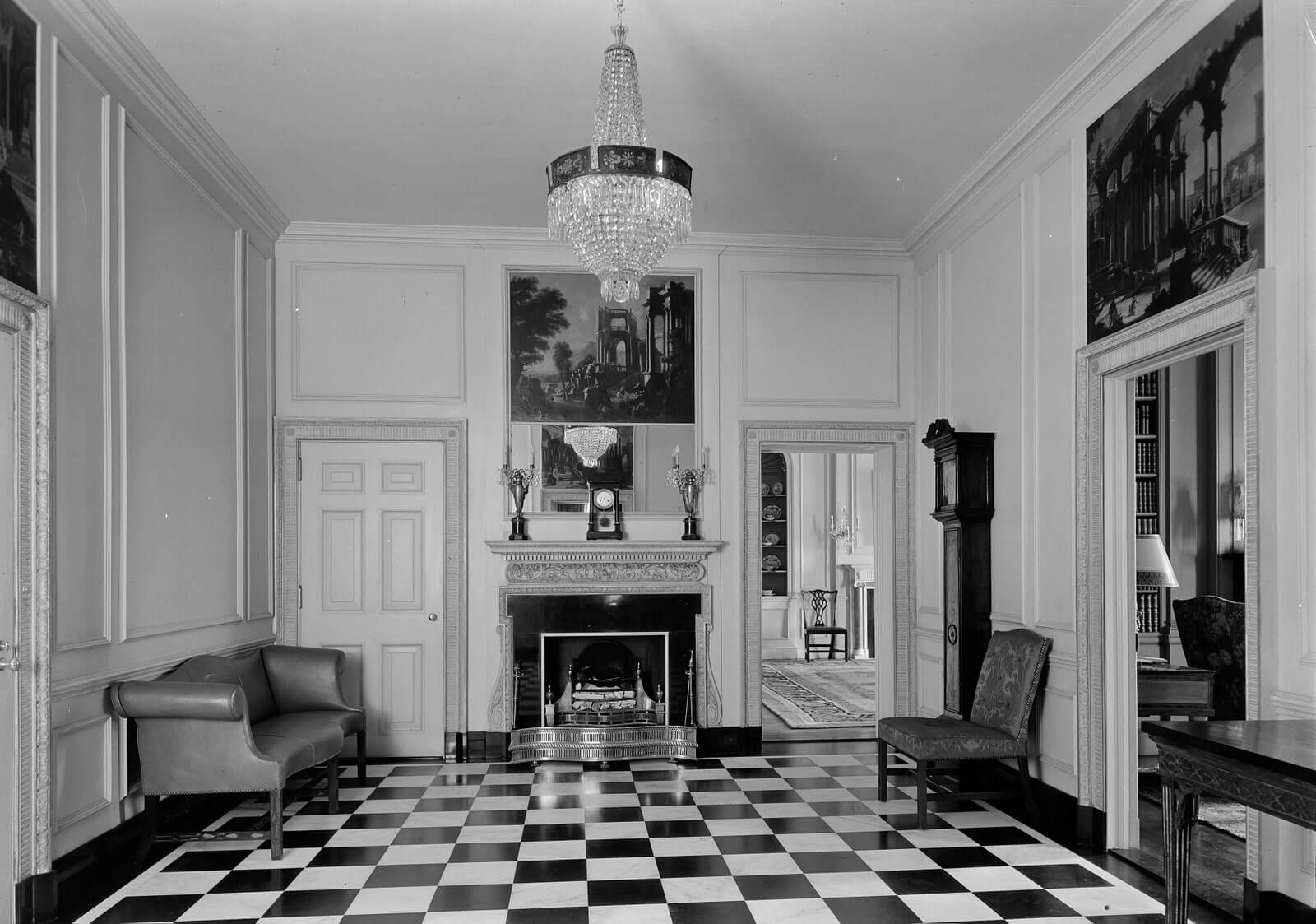 Peter Pennoyer's Park Avenue Apartment Redesign
Although Rosario Candela was "the most gifted apartment-house planner there has ever been", he could not foresee families' space needs in 100 years. Peter Pennoyer and his firm – Peter Pennoyer Architects – are specialists in classicism. Their goal is to renovate classic buildings, respecting their history. "By mastering the interpretation of historical architecture, my colleagues and I seek to create designs that are singularly modern". Without a doubt, that's what Peter Pennoyer did to this Park Avenue Duplex Apartment.
Classic Entryway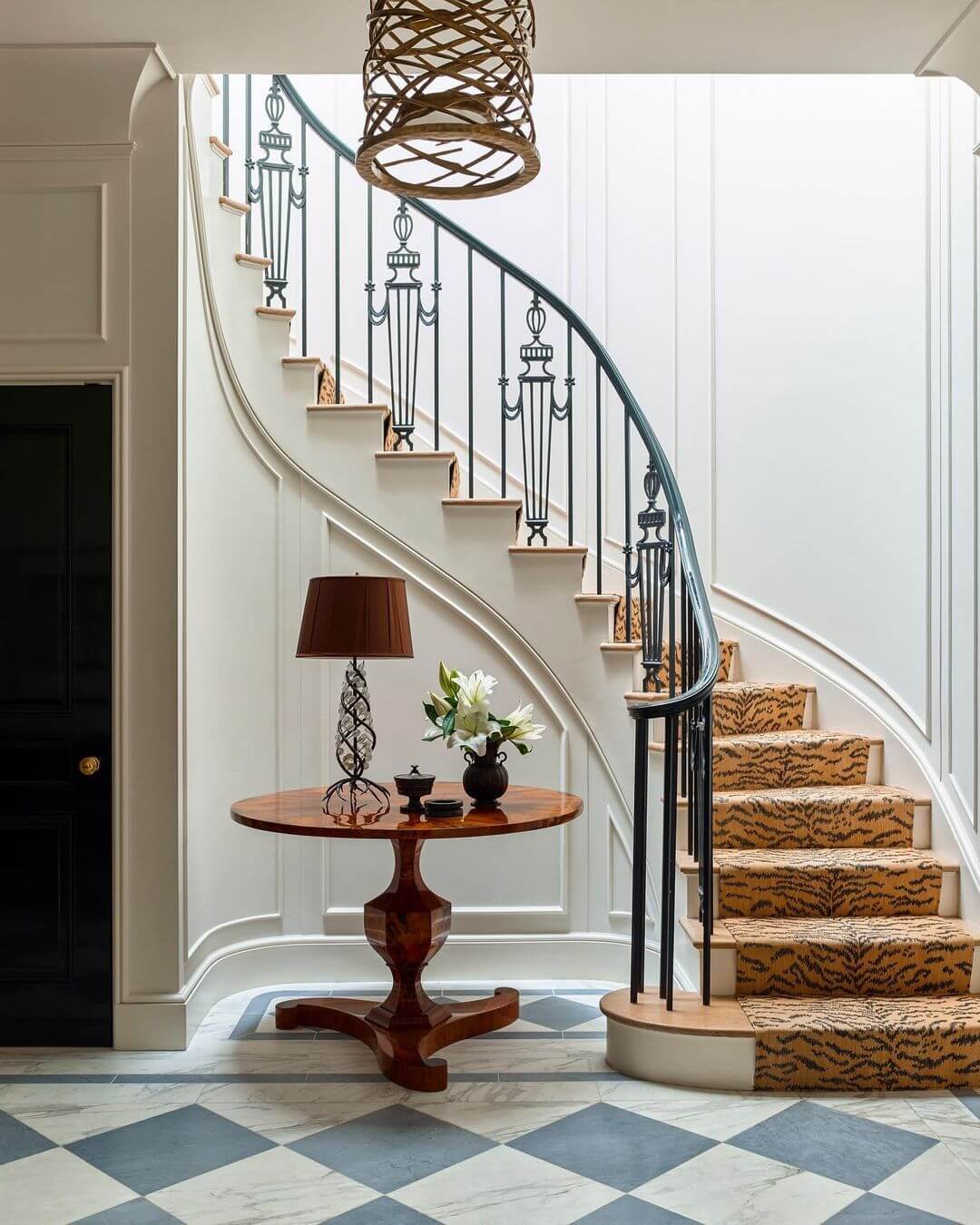 Peter Pennoyer installed a mid-century squared gray and white marble floor on the entryway. He also kept the original staircase and decided to pop its vintage charm decorating the walls with white paneling. Alternatively, he places a tiger-print runner onto the stair. The tiger-print has a groovy, even quirky, aesthetic. We could easily find it 40s living room but also in a contemporary maximalist interior.
The Typical American Kitchen
The kitchen from this Park Avenue apartment is, actually, a time capsule. As we see it, the colors, the table and the chairs drive us directly to 30s. It seems we are in the kitchen of a typical American family house. In fact, we are in a highly functional and spacious historical Manhattan apartment.
Family Room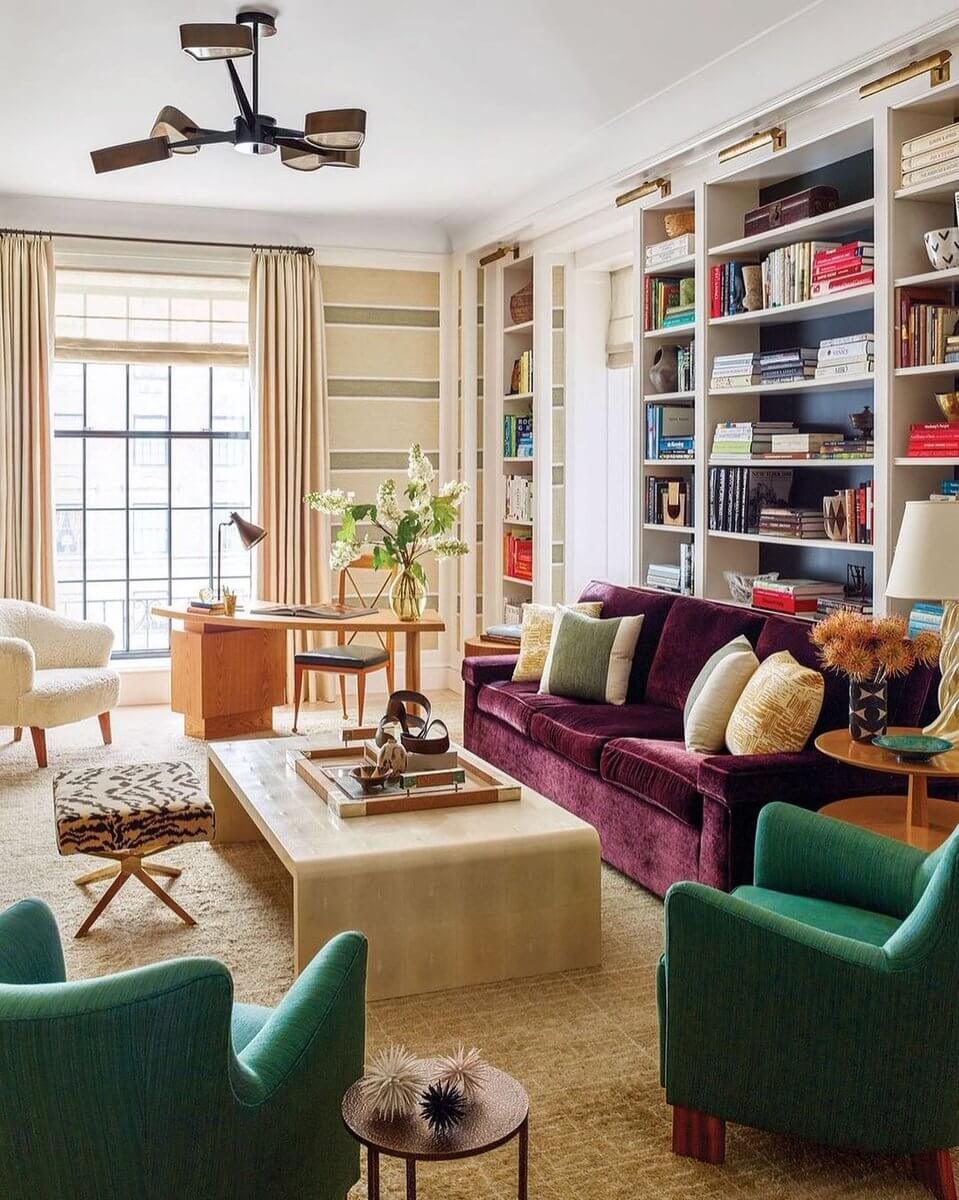 In order to enlarge the rooms, Peter Pennoyer made structural changes. Such as elongating the windows or raising the height of door openings. For this modern family with 2 kids, space is really important. Pennoyer provided more of it by allowing more natural light to come in.
Modern Living Room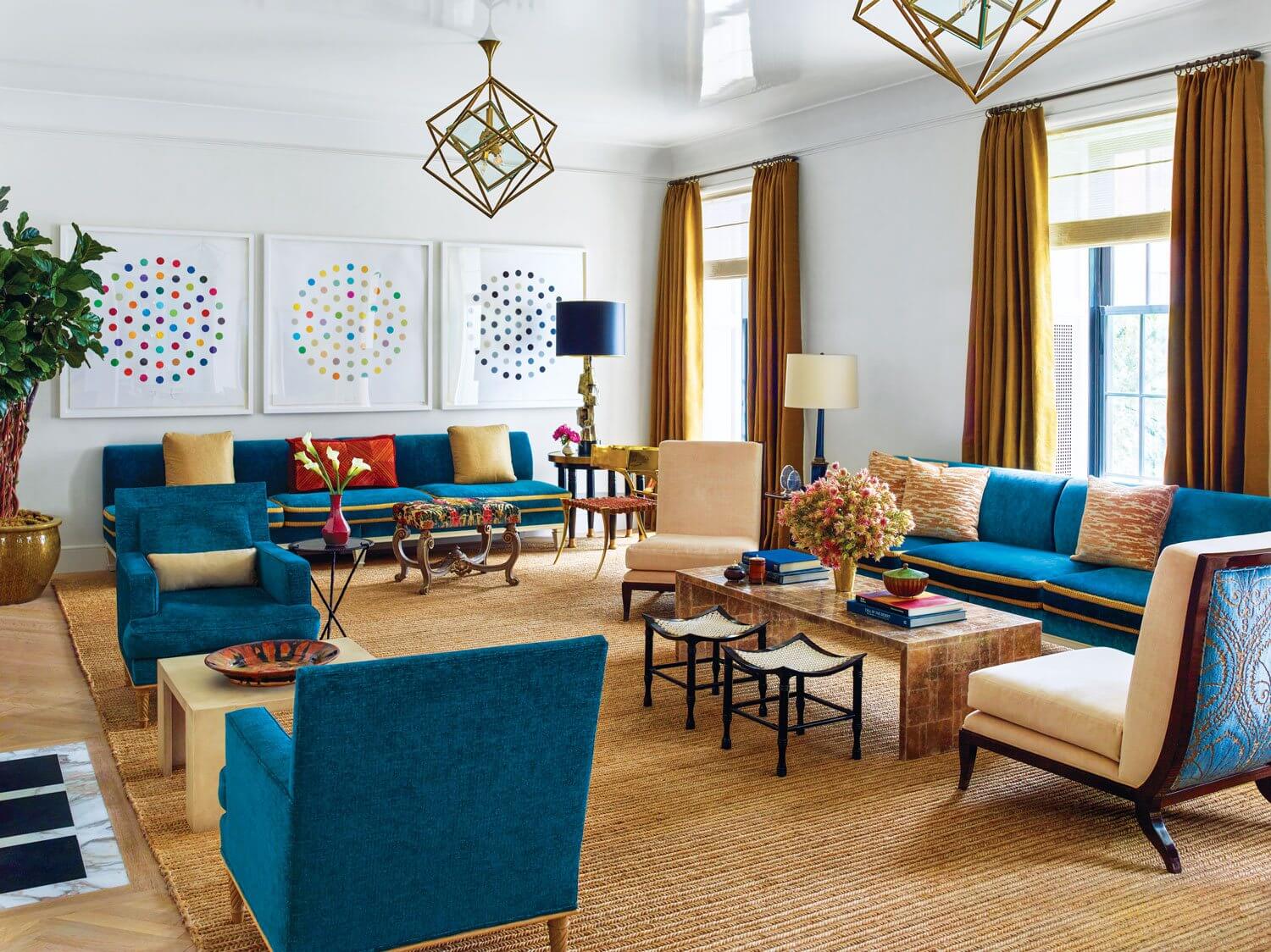 In the living room, Pennoyer played safe but won the game. We find a bright white canvas and a room with traditional decoration. The architect makes use of some vintage furniture and twists the room atmosphere with contemporary art on the walls, "Spots" by Damien Hirst. The color palette is a classic combination of blue and beige hues.

The Precious Dining Room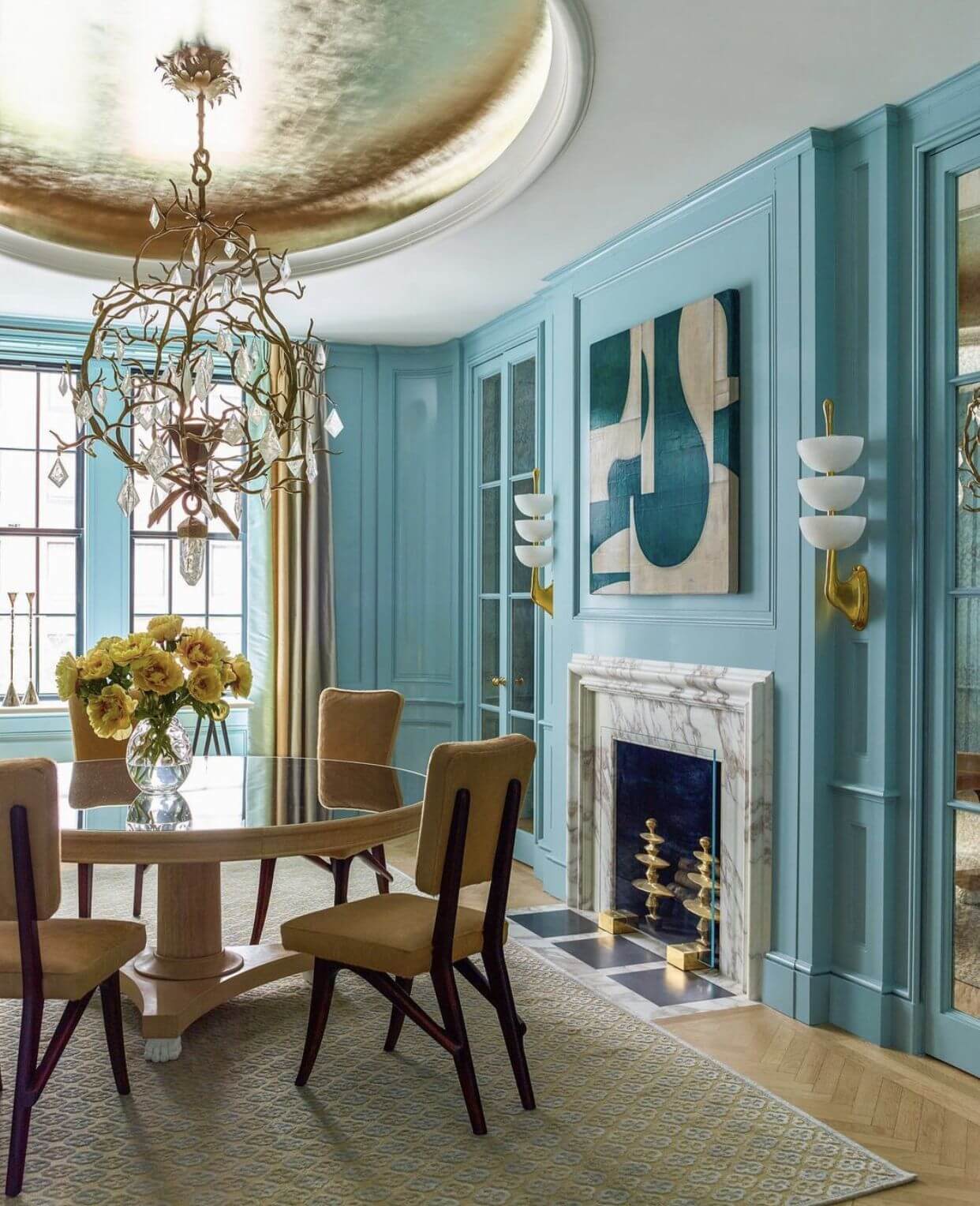 Usually, the living room is the heart of a home, but in this Pennoyer's Park Avenue Apartment is the dining room that steals our heart. Peter Pennoyer made use of the living room color palette, blue and beige, but upgraded it. In this room, the blue becomes turquoise, vivid blue, and beige becomes metallic, in this manner, gold. The dining room is almost groovy, but Pennoyer genius adds mid-century furniture and classic materials, for instance, marble and paneling. Then, the dining room is a modern oasis with strong retro appeals.
Master Bedroom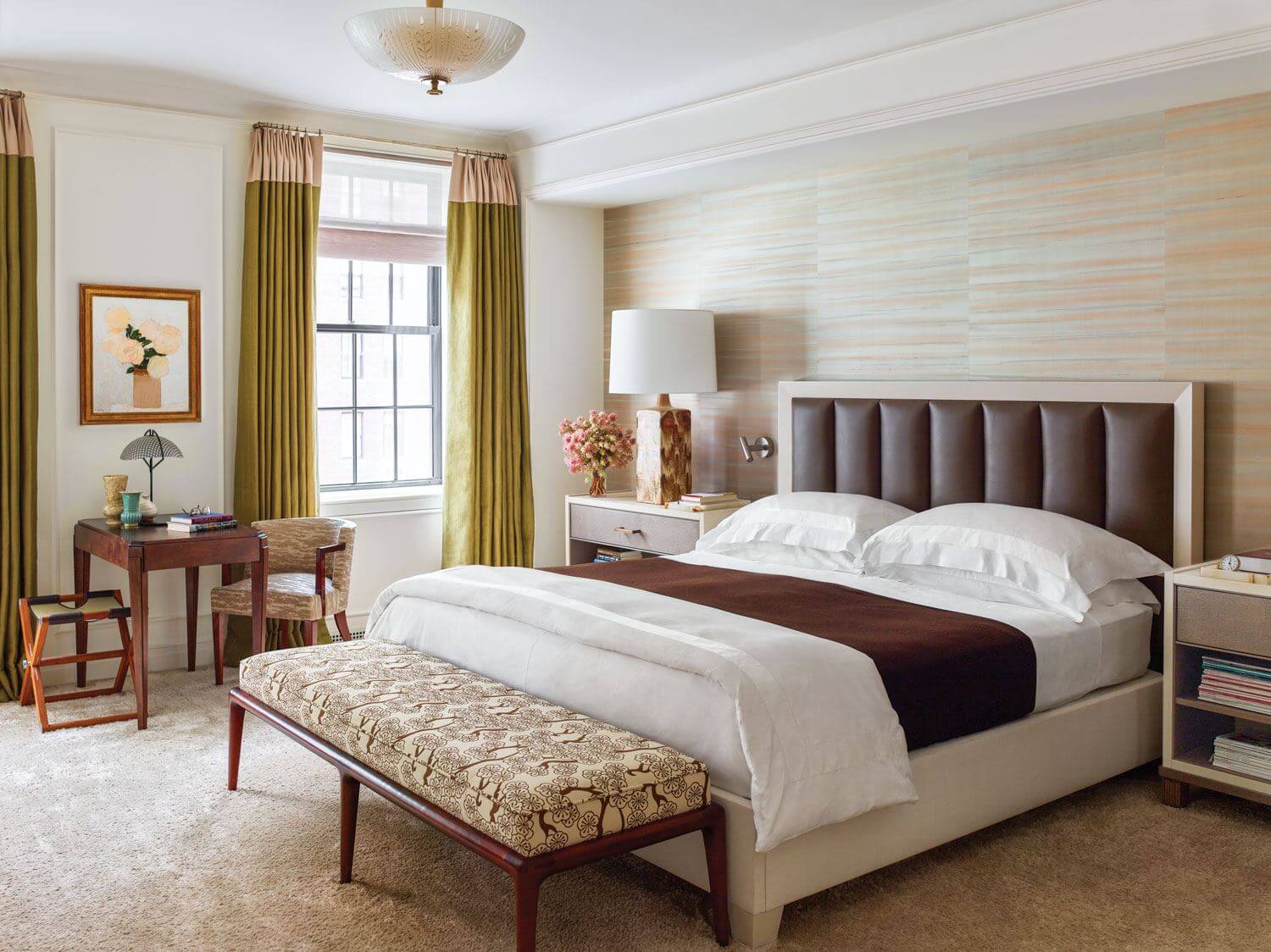 The master bedroom has a modern luxury interior design. Again, the architect makes great use of color beige. When it comes to monochrome, the trick is to use textures and layers, and that's precisely what Peter Pennoyer does.
In case you wish to be inspired by the most stylish modern dining rooms, we invite you to check our curated moodboard on Pinterest.
Source: Step Inside Peter Pennoyer's Remarkable Redesign of a Rosario Candela Duplex