The Razor House in La Jolla, California, is a magnum opus, an architectural masterpiece designed by Wallace E. Cunningham.
Back in 2019, Alicia Keys and her husband, the music producer Swizz Beat, whose real name is Kasseem Dean, became the owners of the most impressive architectural design of our times.
Alicia Keys' husband had been tracking their chance to buy the ultra modernist mansion for eight years. When the opportunity finally arrived, he contacted Kelly Behun via Instagram. Kasseem Dean, the big enthusiast about the sleek, sculptural, and futuristic The Razor House of the couple, is also a massive fan of Kelly Behun's work and how she injects meaning and soul into every interior.
Dreamland is the nickname of Alicia Keys' family home, a white concrete jungle where dreams are made of. And there's nothing Alicia Keys and her family can't do.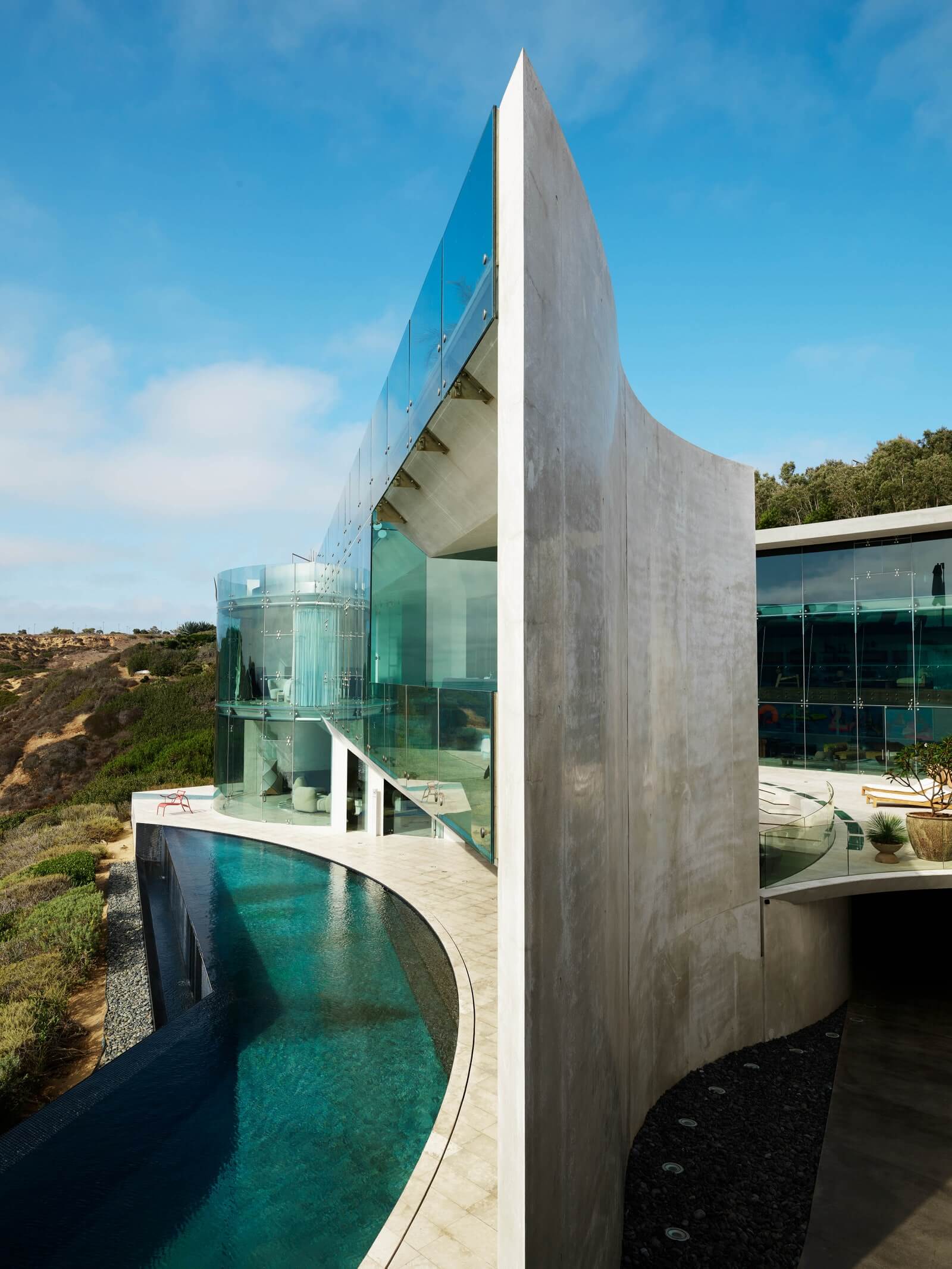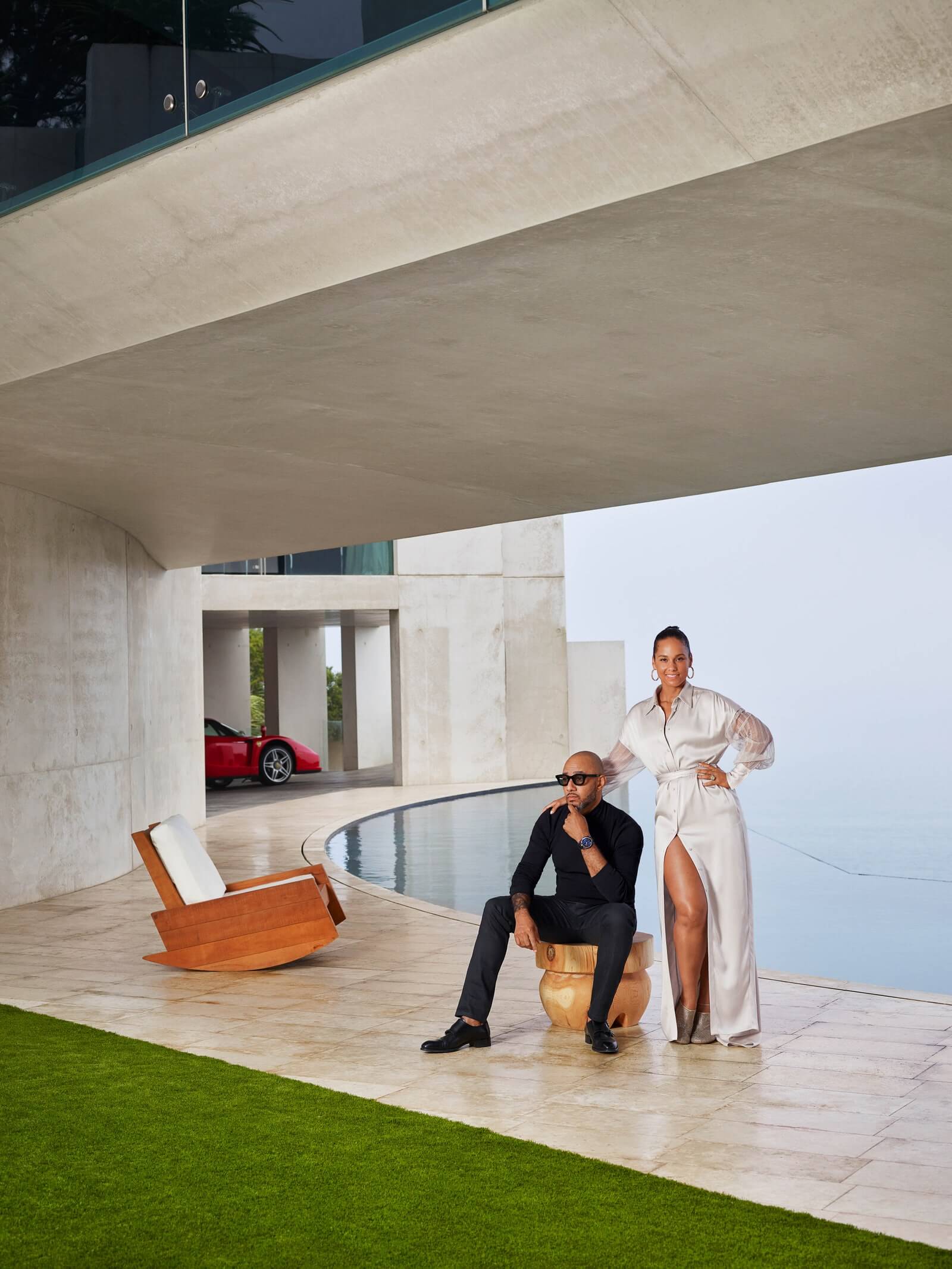 THE RAZOR HOUSE, WALLACE E. CUNNINGHAM, 2007
The Razor House, perhaps the most extraordinary modernist residential project, was erected in 2007. Designed by the architect Wallace E. Cunningham, founder of the San Diego-based Wallace E. Cunningham, Inc, the property sits on the edges of a cliff on Torrey Pines State Reserve.
The structure comprises floor-to-ceiling glass, white concrete, grand walkways, manicured courtyards, and floating staircases. Located in an ultra-privileged location, The Razor House has uninterrupted views of the Pacific Ocean, open sky, and natural landscape.
DREAMLAND
After snagging the luxurious pad, Alicia Keys and her husband Kasmeen Dean were set about making The Razor House their family home. That's when Kelly Behun is kindly invited to join the couple on the home's furnishings.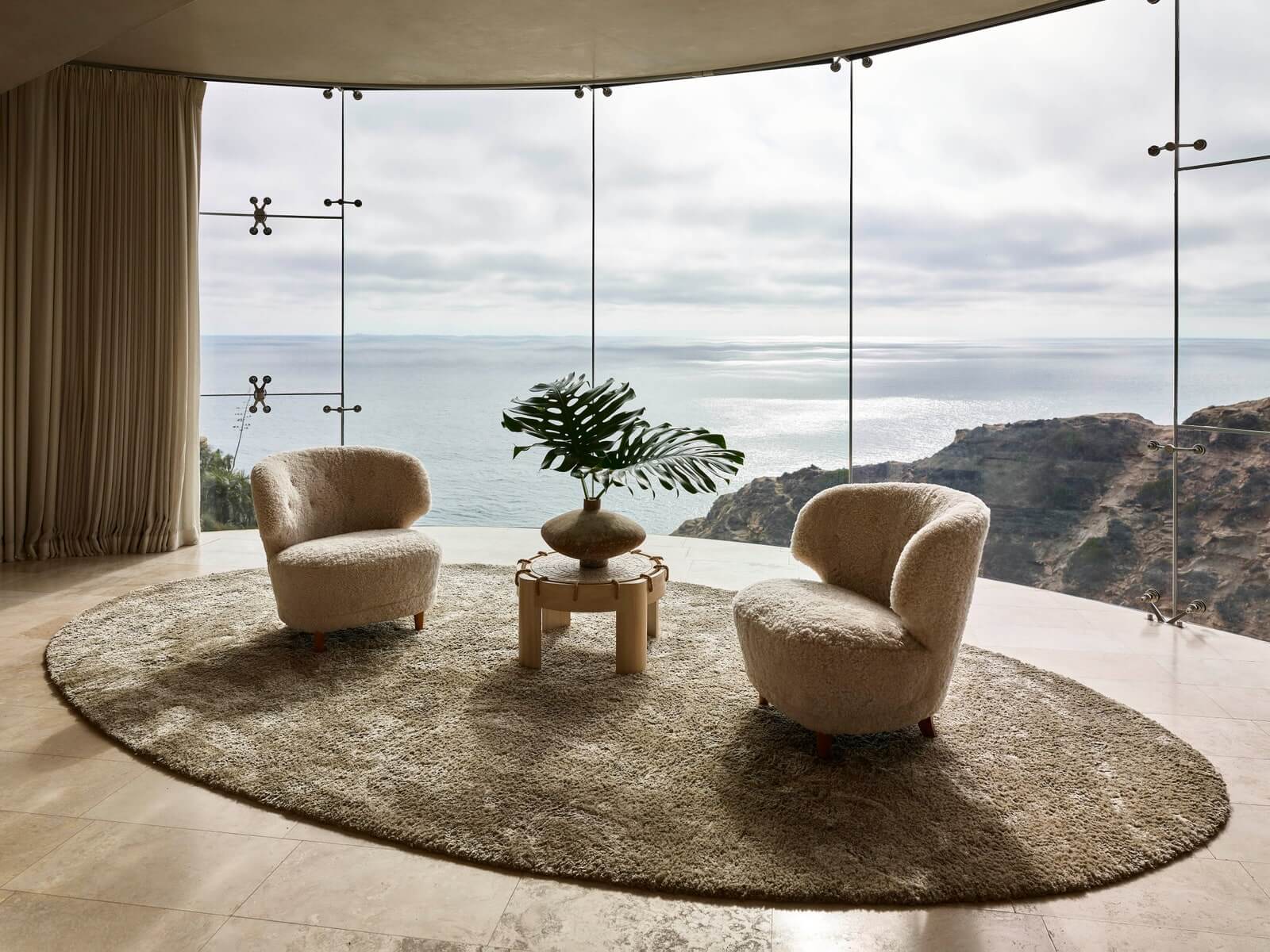 Kelly Behun brought her expertise to make The Razor House more family-friendly. For instance, the interior designer introduced warmth using wood elements, Moroccan wool rugs, and seating upholstered in soft fabrics. The color palette is tempered, Behun uses a lot of warm neutrals, such as sandy hues, caramel browns, and buttery cognacs.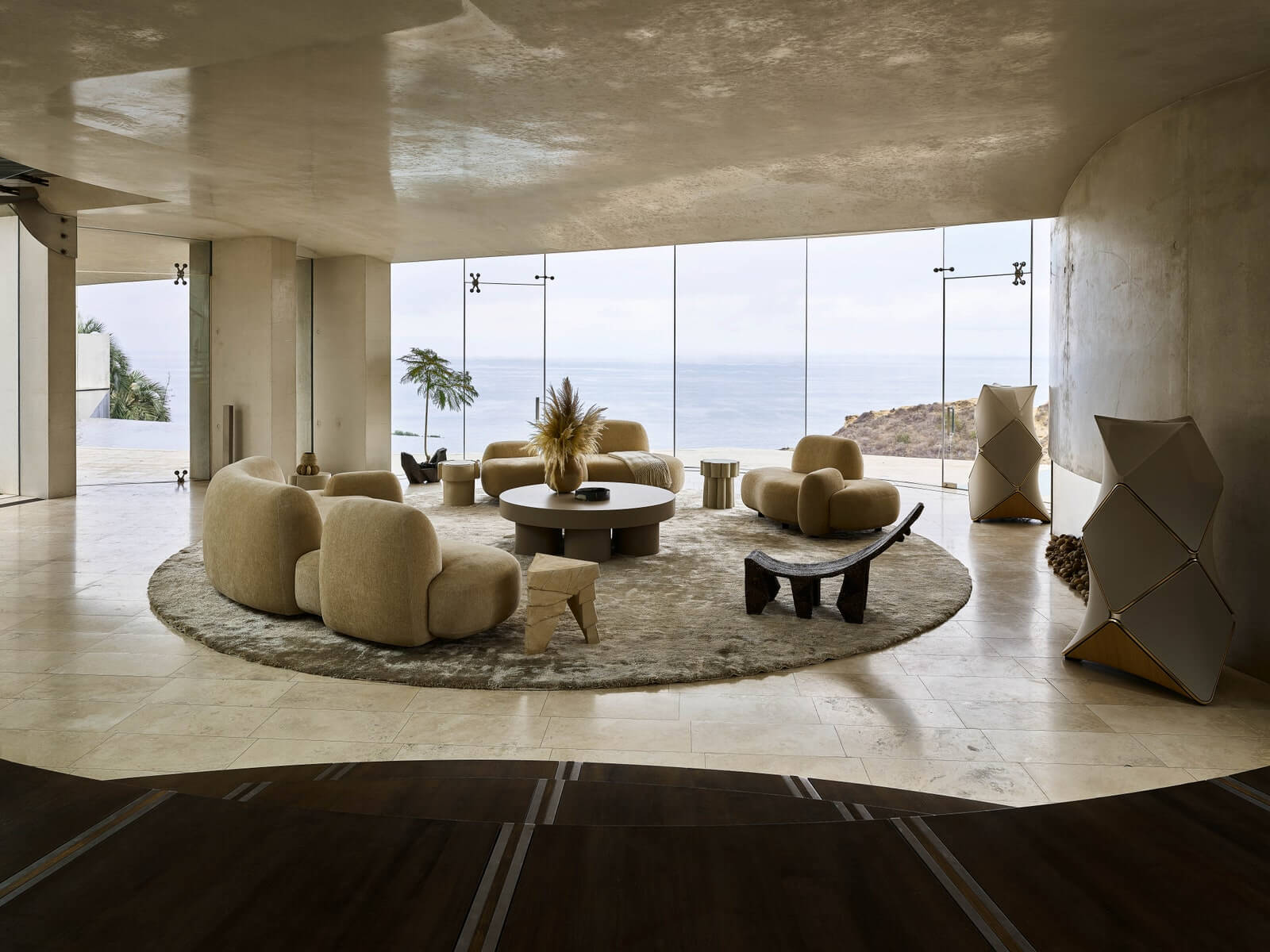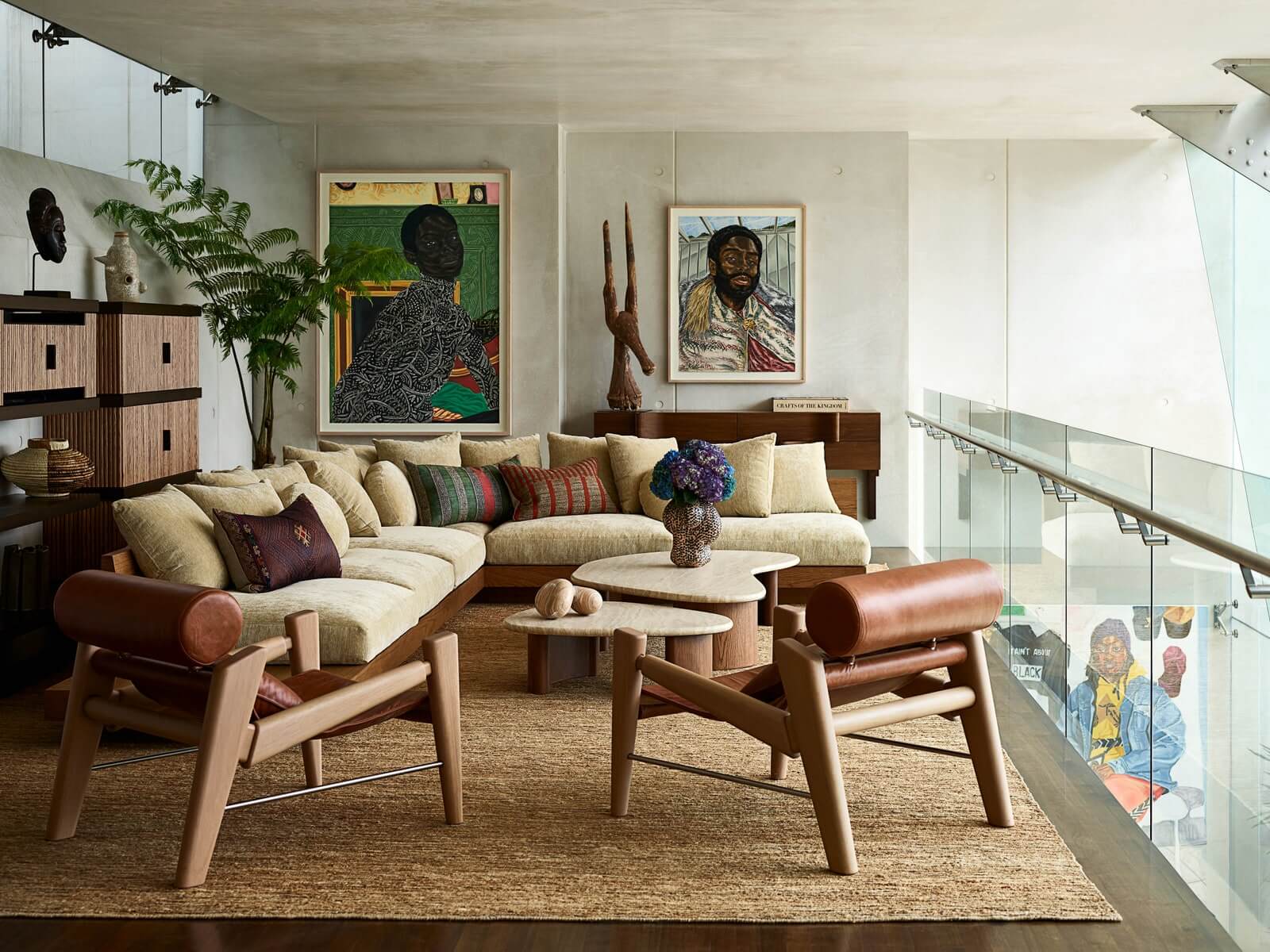 Overall, the interior is simple and timeless – it's hard to compete with such extraordinary structure and surroundings.
The single defiant element of Alicia Keys' home to the architecture might be the cluster of contemporary artworks in every corner, an array of impressive paintings, photos, and sculptures from African American and African artists.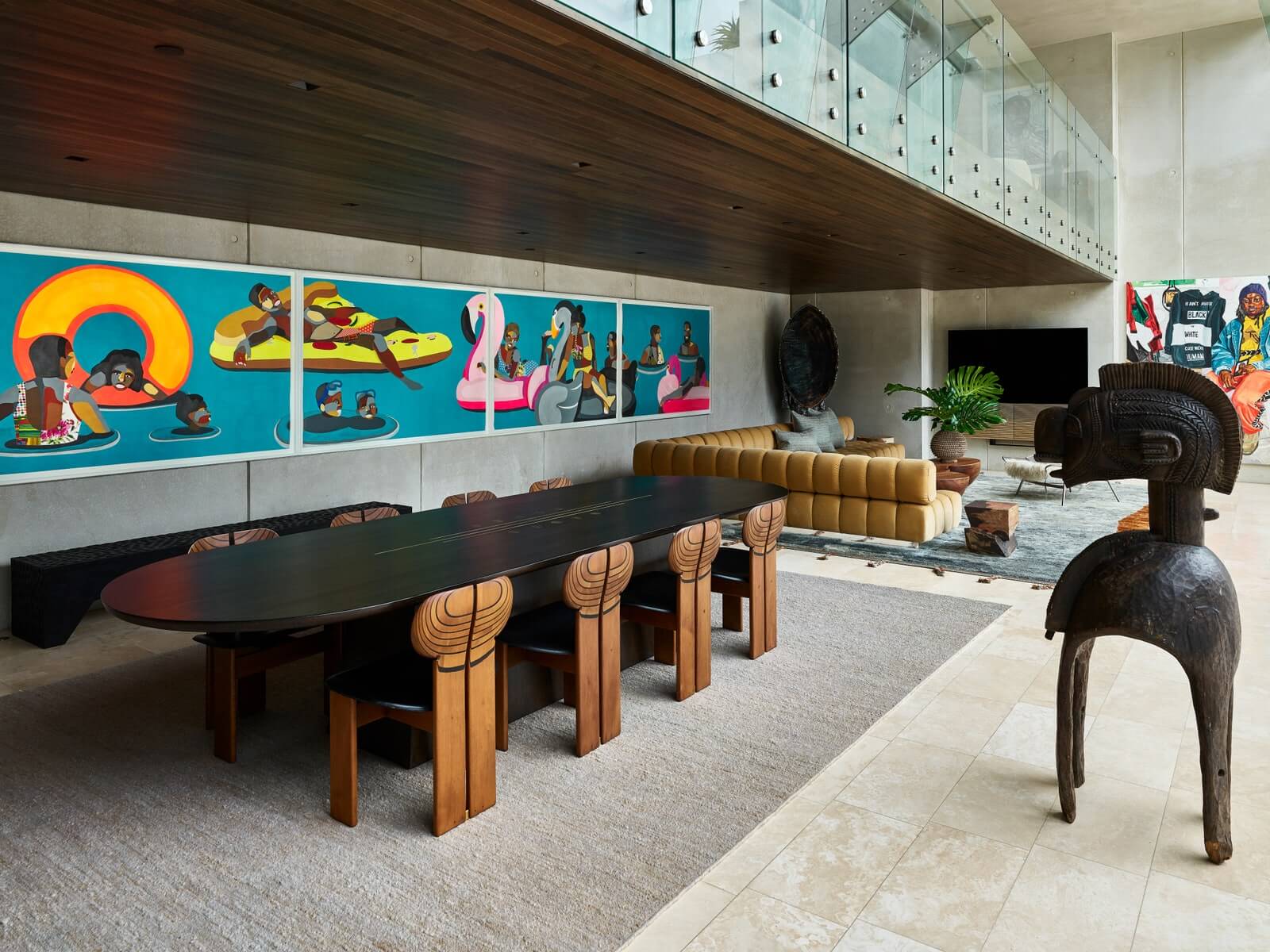 All the artworks are part of Alicia Keys and Kasmeen Dean's private collection, a kind and careful selection of objects and images from Black artists, such as Kehinde Wiley, Lynette Yiadom-Boakye to Barkley L. Hendricks, Jean-Michel Basquiat, and Henry Taylor. However, the impressive collection is just a tiny piece of a rich and immense Black culture, to which the couple keeps on nurturing with their music.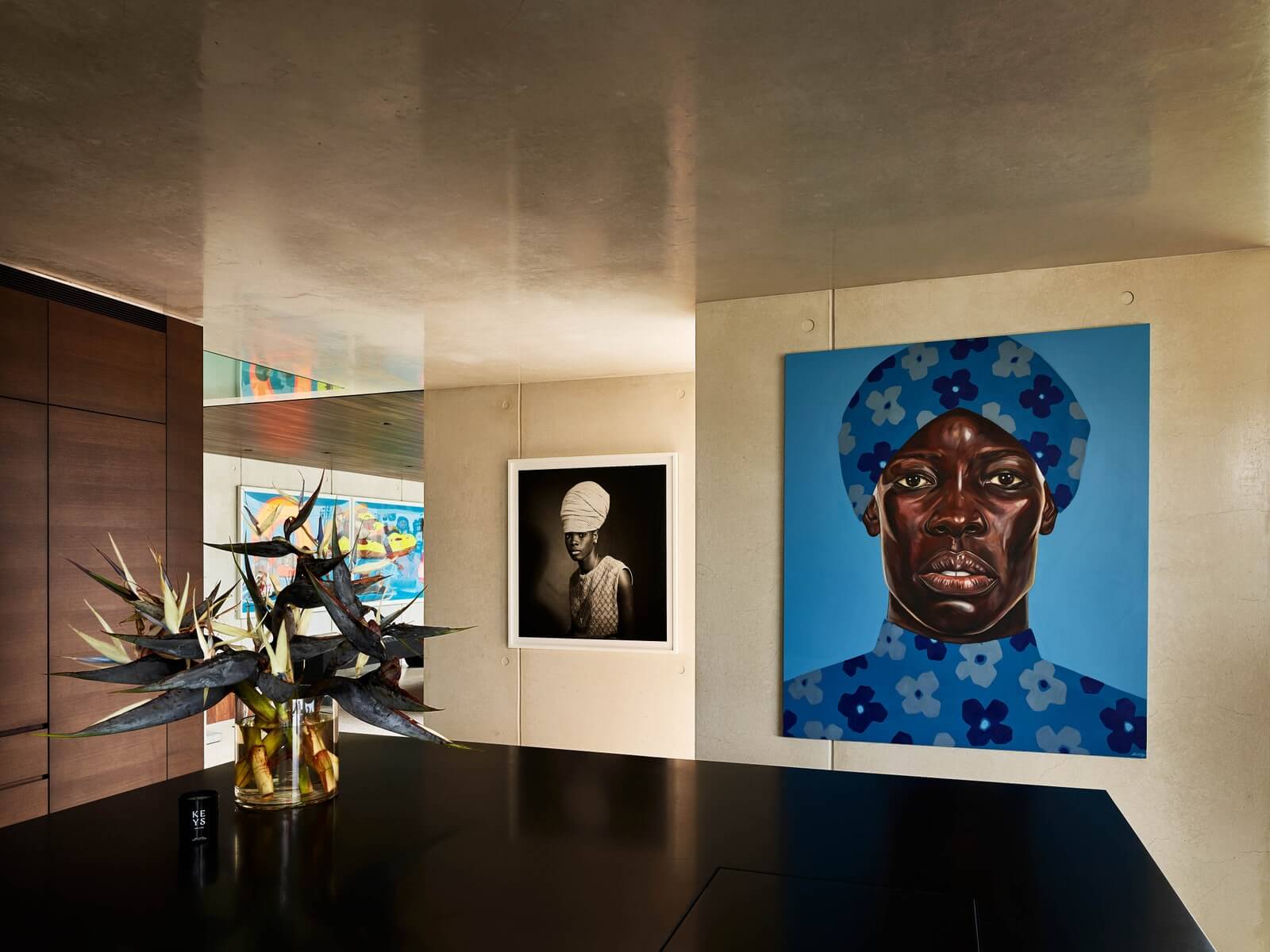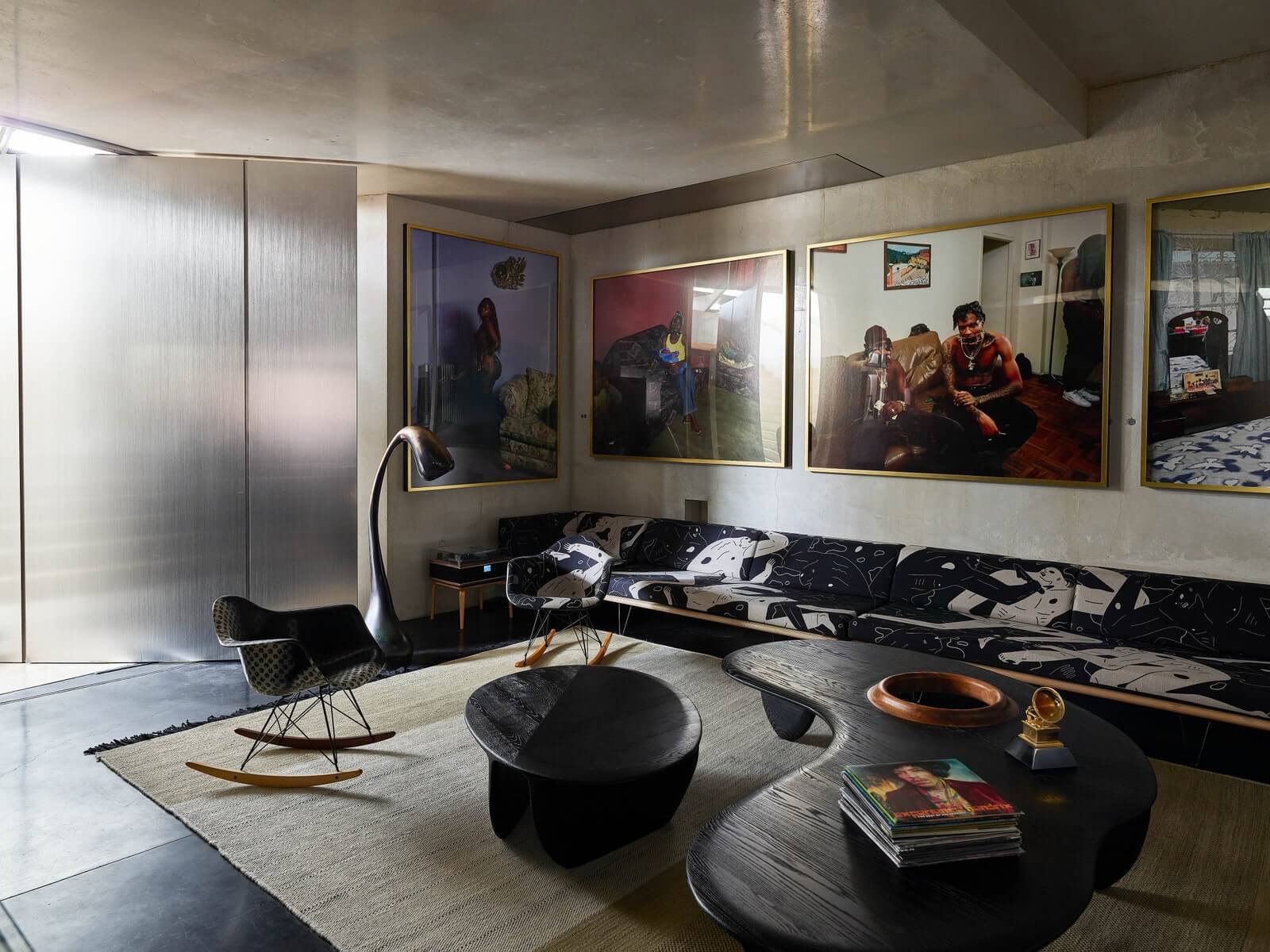 Tucked away in the subterranean garage and adjoining lounge is a fleet of luxury automobiles, a recording studio, and five arresting Deana Lawson photographs. Alicia Keys and Kasmeen Dean call this floor the "grown-ups floor".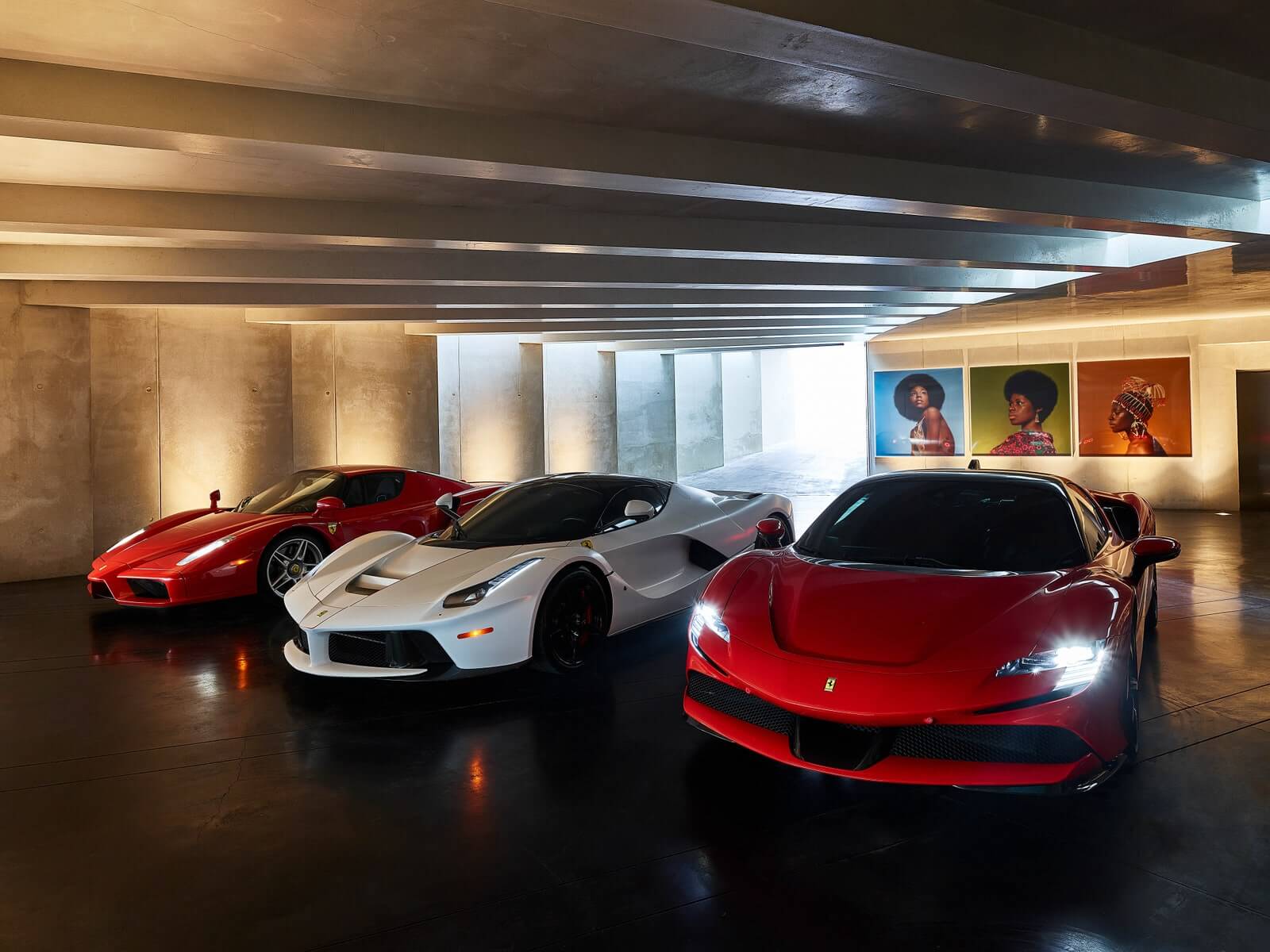 Known in the industry for their legendary house parties, Alicia Keys and Kasmeen Dean are consummate hosts who need no excuse to throw a bash. It won´t take long to properly celebrate The Razor House.
Since you came this far, we kindly invite you to download the Hommés Studio e-book 2022 The Future Of Trends and get ready for an endlessly creative new year.
Consider paying a visit to ACH Collection website as well and discover high-end homeware and pet accessories for a wholesome modern lifestyle.

Source AD