Bedroom Interior Design to begin this 2021. Here you'll find the most elegant and contemporary interior design ideas, for your bedroom.
You may find or think that a contemporary bedroom is not what you're looking for, however, we intend to prove you otherwise. All of that, with the right decoration, detailed elements, and soft textures.
Contemporary & Calm Style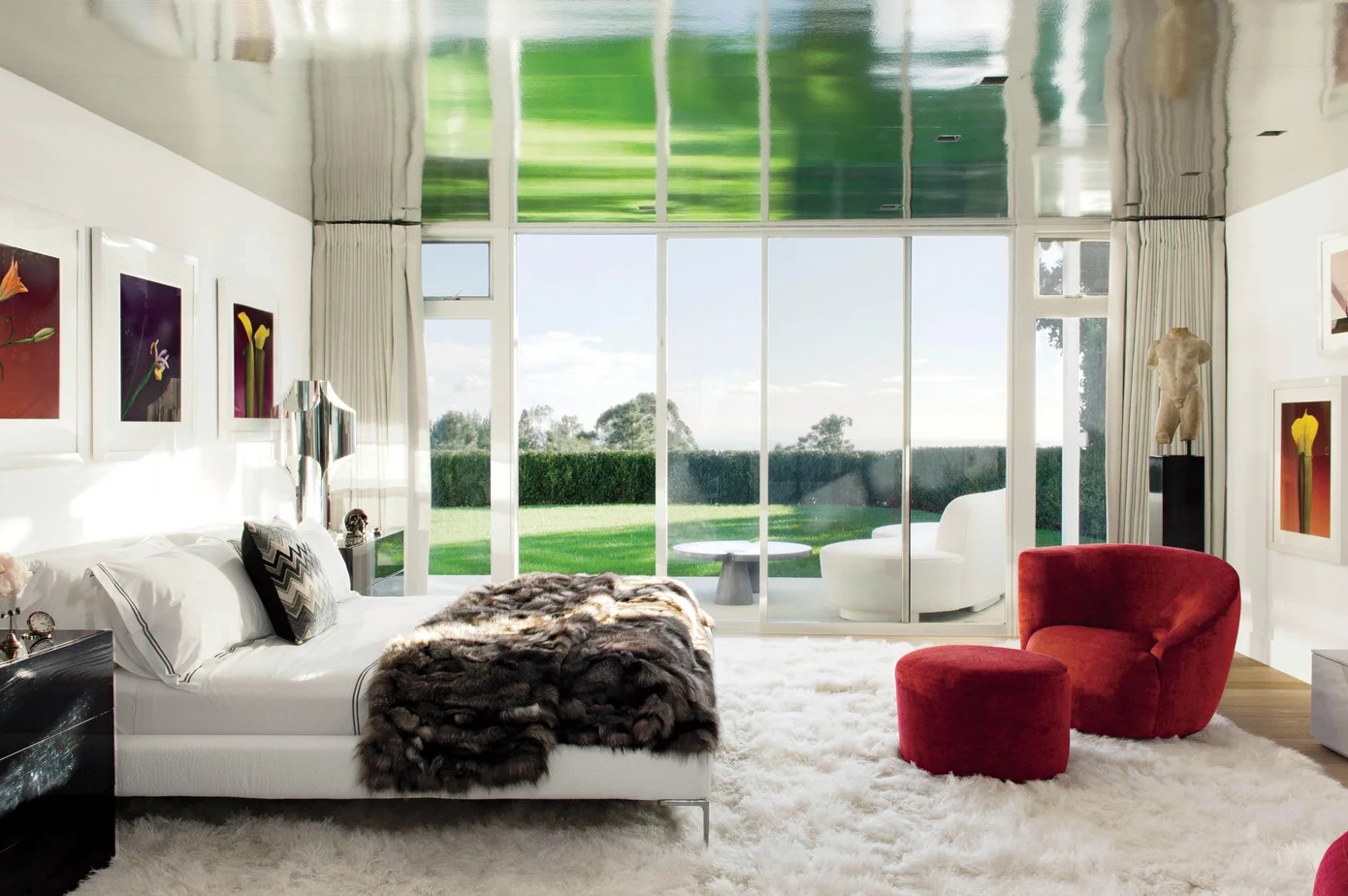 So, let's start with the master bedroom of Sir Elton John and David Furnish, located in their Beverly Hills, California home. It is amazing to see how the bedroom reflects in the ceiling, by Astek Wallcovering.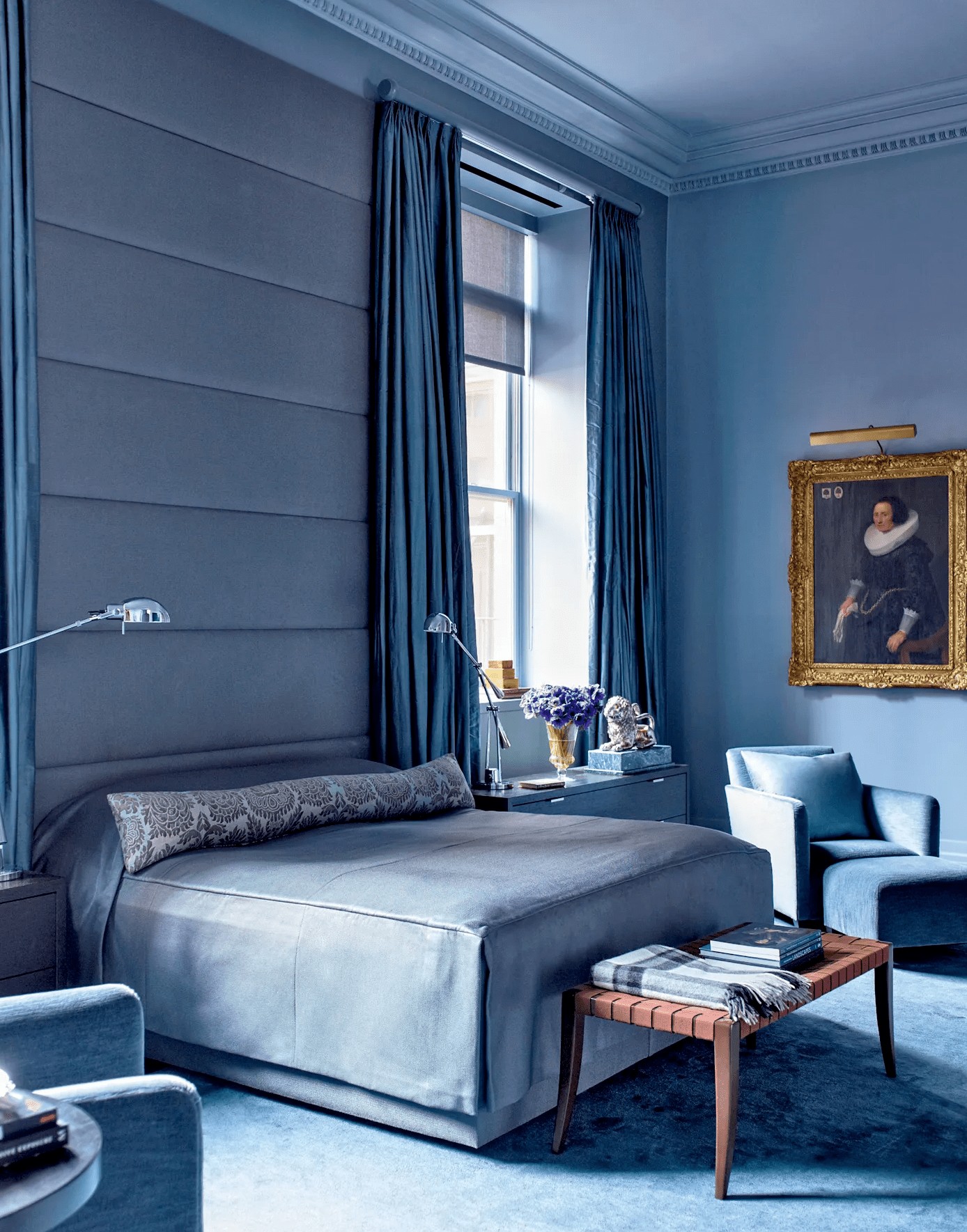 Then, we can find a bedroom design by the designer Bruce Bierman, which means a colorful apartment side by side with a colorful bedroom. With a soft sensation of art and coziness.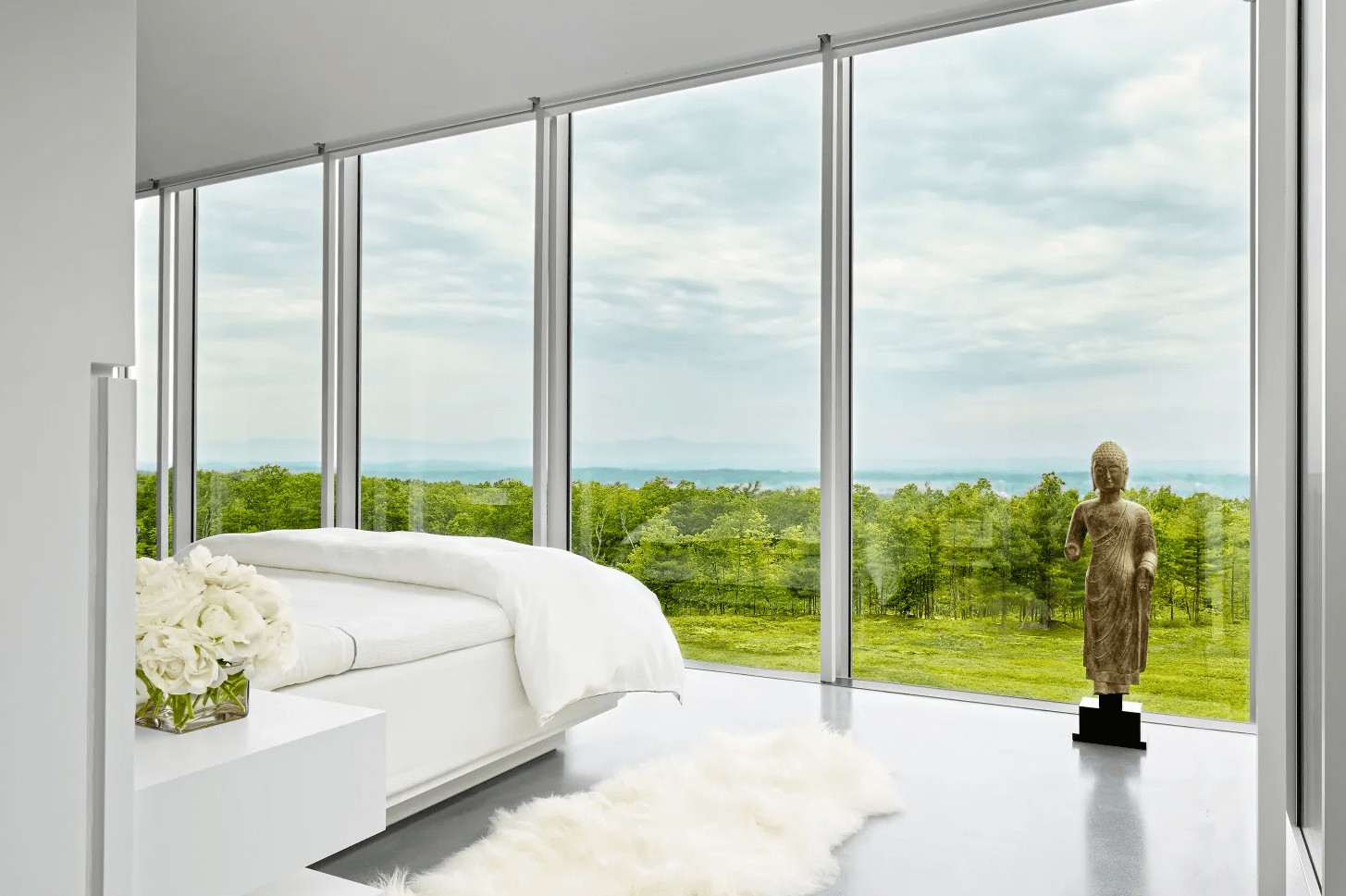 This bedroom belongs to the Hudson Valley in New York, a home that was designed by the architect Toshiko Mori. With an outstanding view and an art detail, the standing Budha. This one was found at Tom Swope Gallery.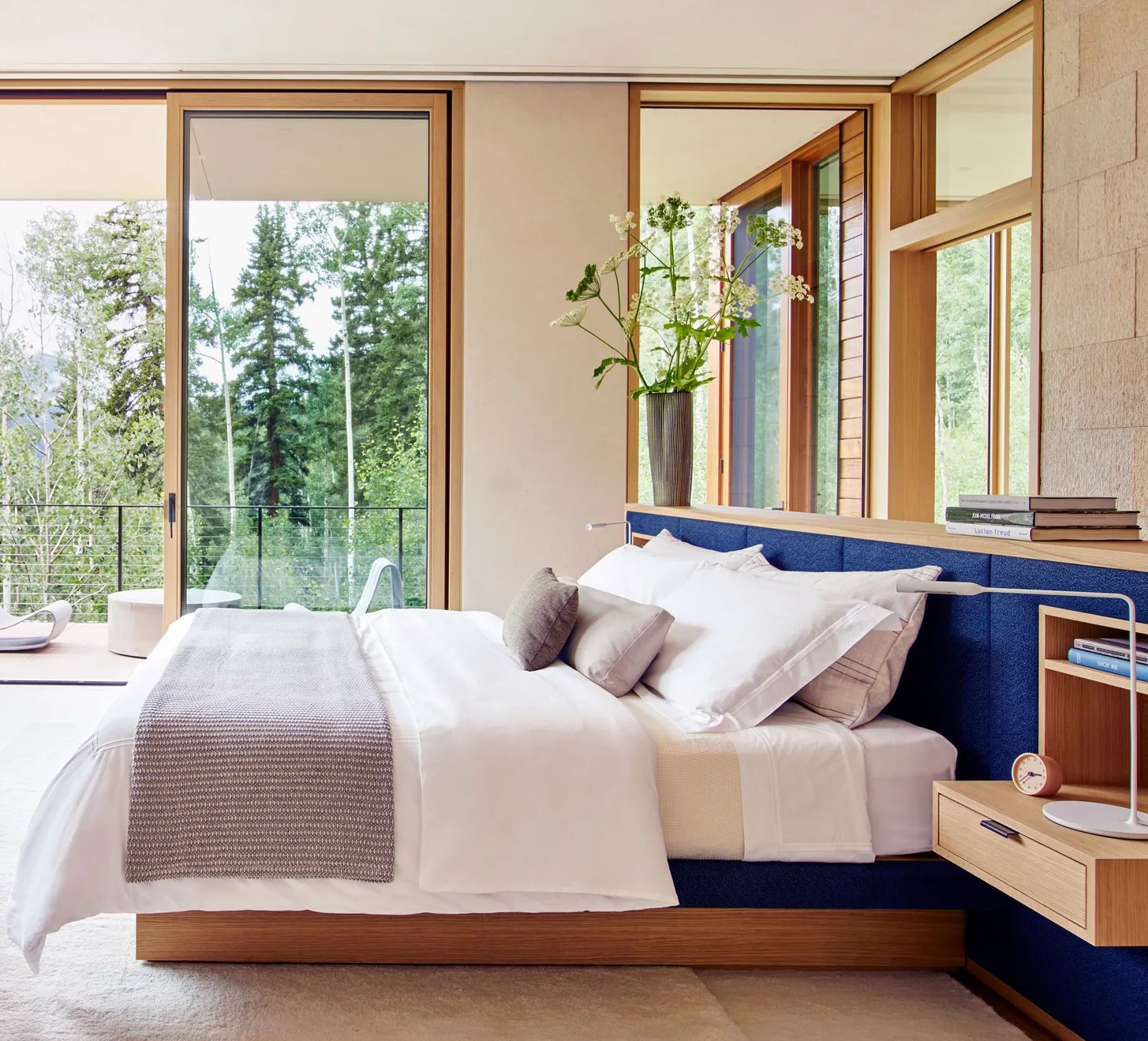 Not to mention a little trip to Aspen, Colorado. This house had the hand of the architect Scott Lindenau and the decorator, Shawn Anderson. Here, in this amazing room, you can find comfort, natural light, and simple decoration. The perfect example of how simples make perfect.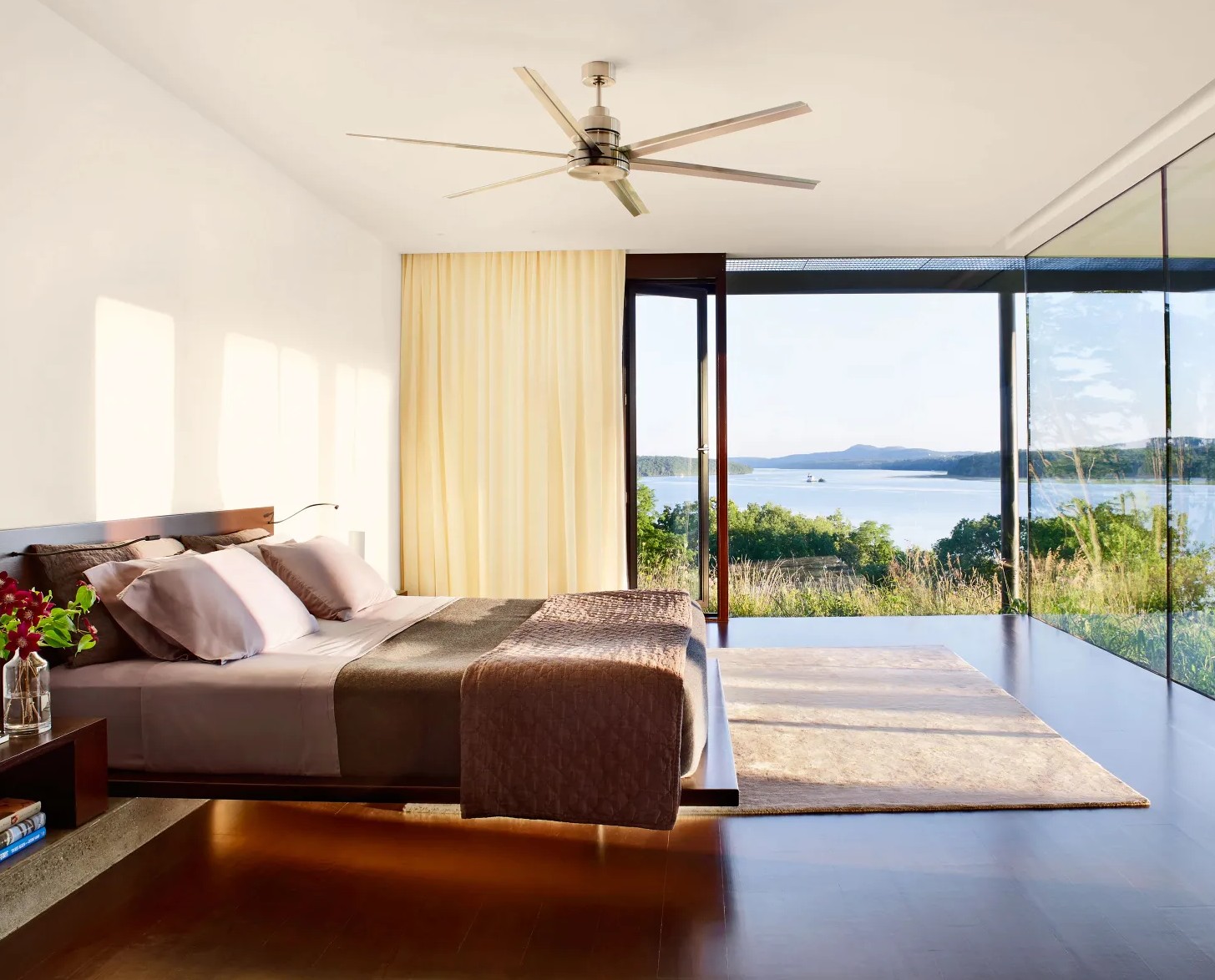 Equally important, another master bedroom. This time, by the architect Steve Mensch. A full bedroom interior design, with simple decoration, but an incredible view.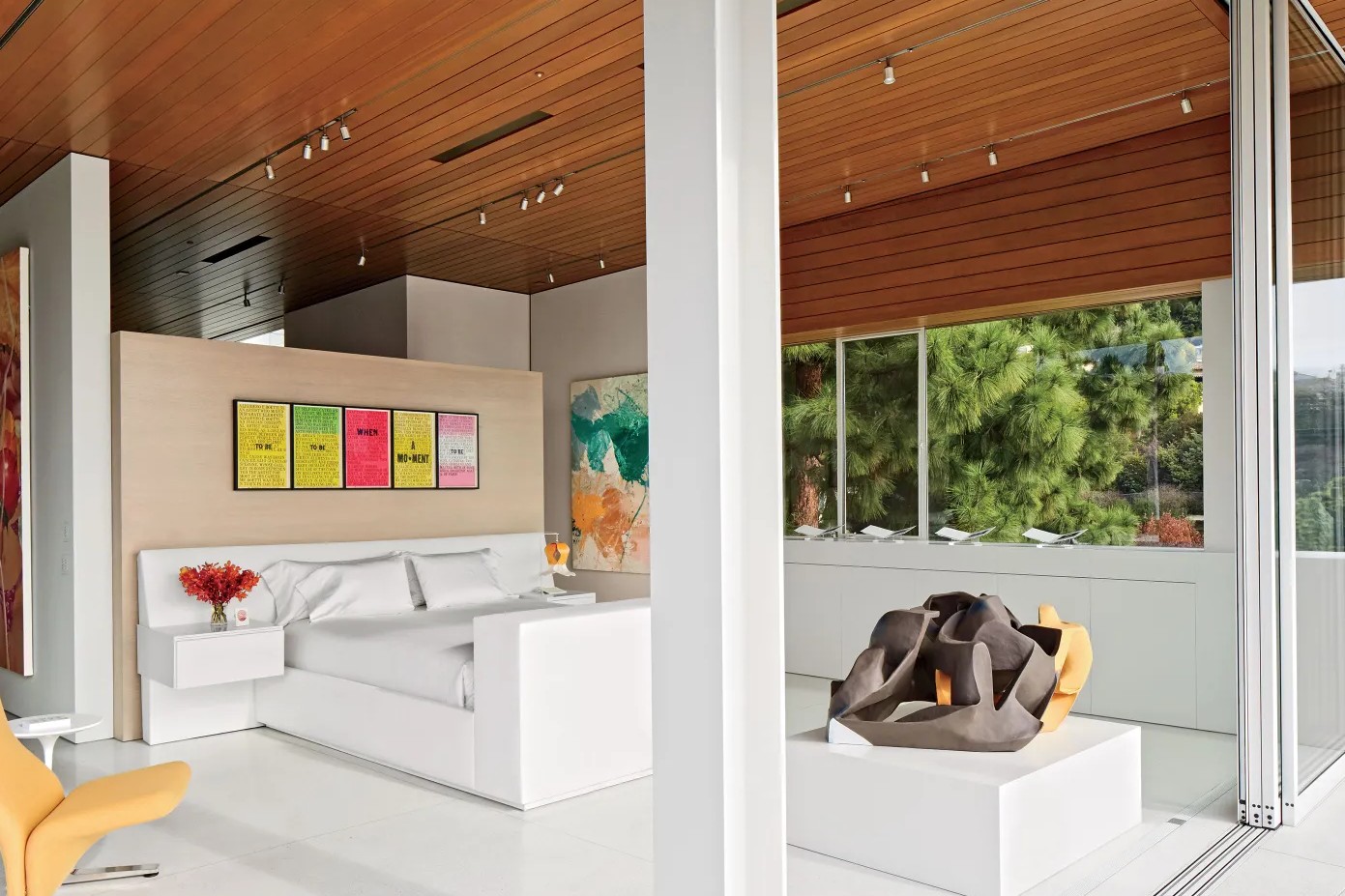 Additionally to our bedroom design list, this Los Angeles home. A curious combination and collaboration between McRitchie and Gary Hutton Design. Another art bedroom, with simple colors and textures.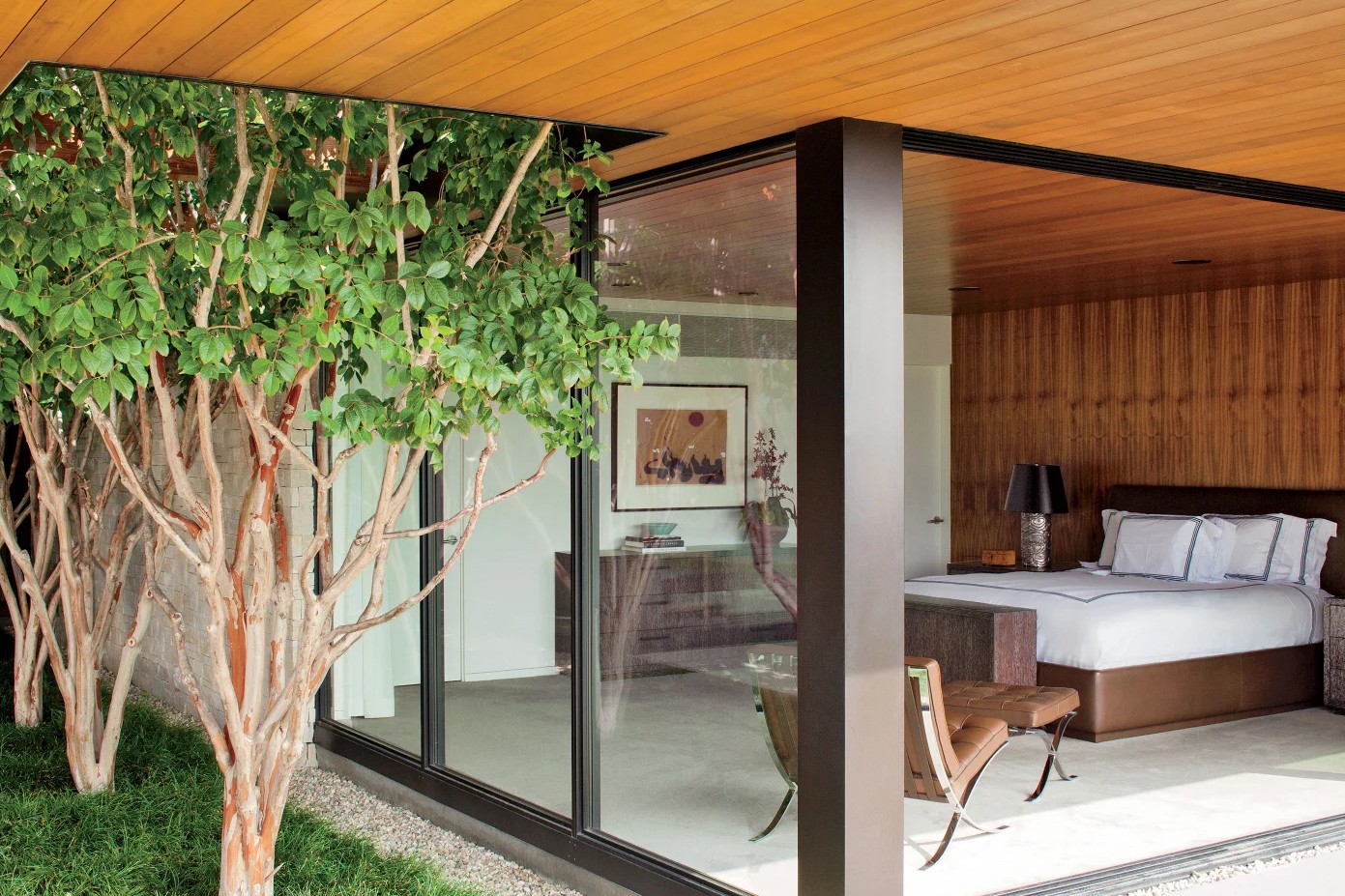 One of the best places to find the best interior design for your bedroom is Beverly Hills. A Marmol Radziner designed master bedroom, side by side with a Barcelona chair.
Bedroom Design
Now, the master suite of the producer Brian Grazer, located in Santa Monica, California. An imponent bedroom designed by Waldo Fernandez, with some Pierre Cardin desk lamps. The most incredible detail about this bedroom is the pop-up TV cabinet, which was custom made.
It's quite amazing to find out how many different types of bedrooms we can find. Bedrooms with different colors, different decor, different textures. This Will Ferrel's master bedroom has a recent inspiration. Given that, we're obviously talking about "Ultimate Grey".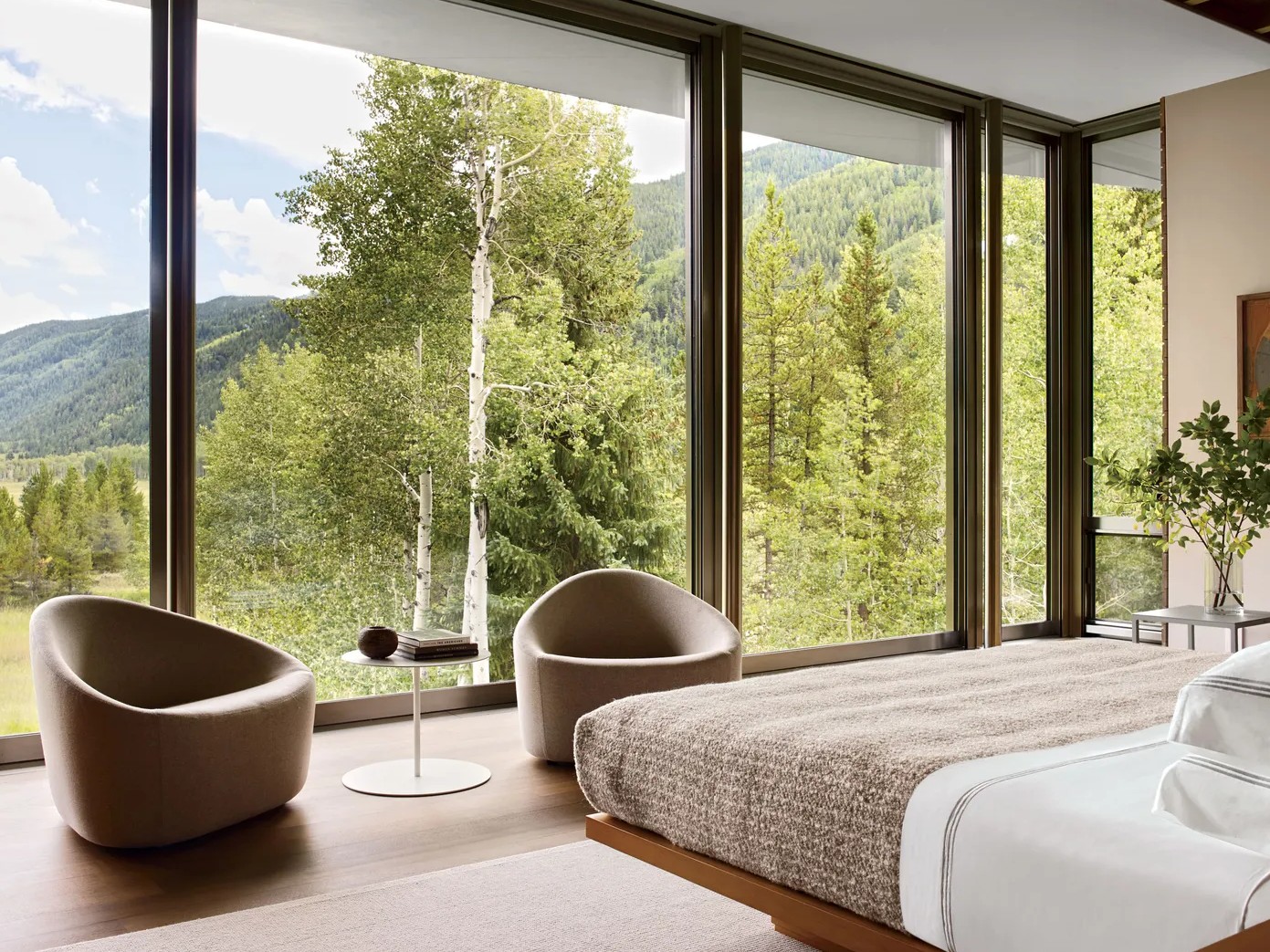 This is such incredible photographic work, side by side with another master bedroom. Once again in Aspen, Colorado. Imagine waking up to this view.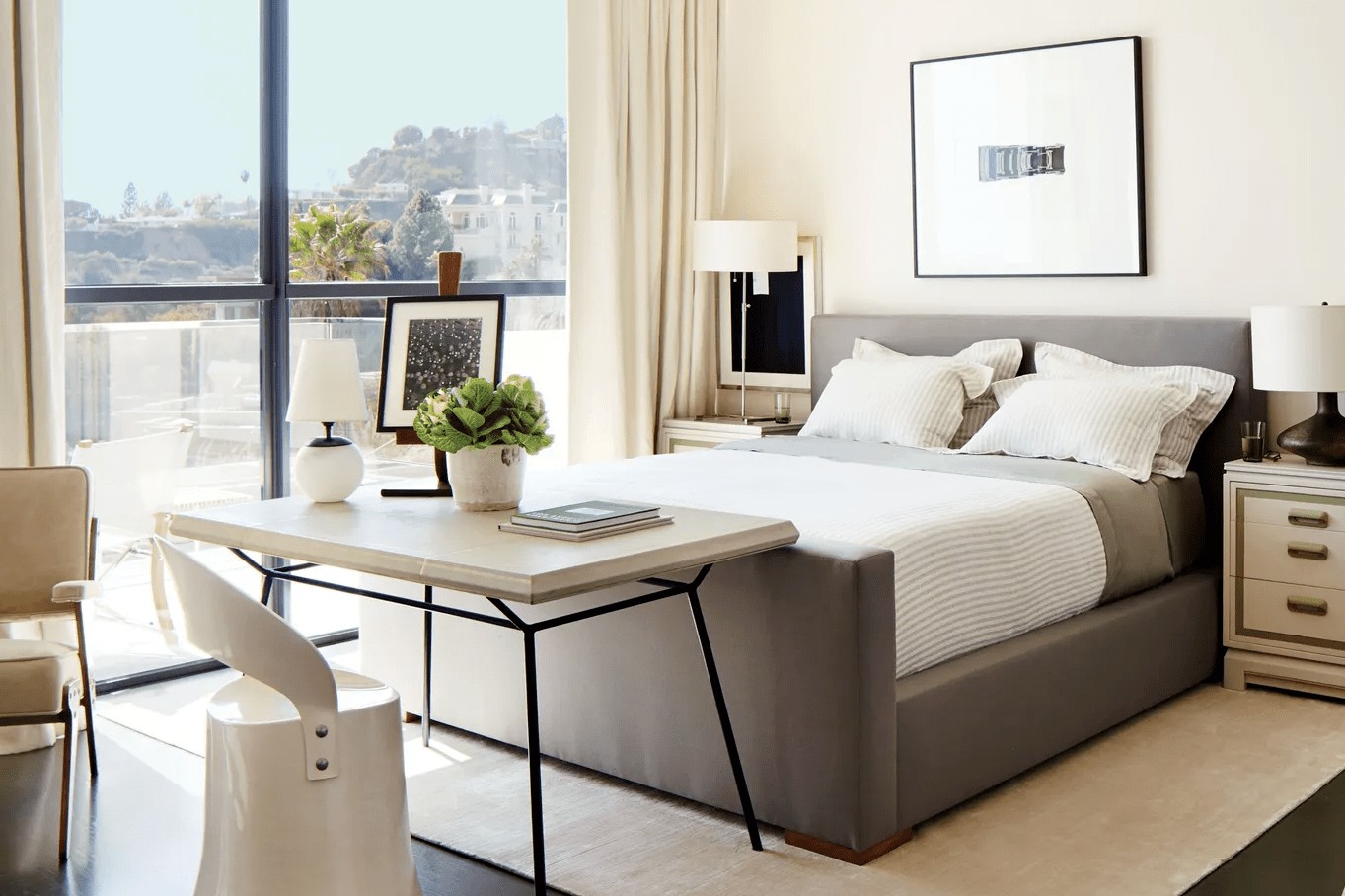 You are looking at a Ralph Lauren Home bed, simple, but classy. Another fantastic example of how simple decoration, makes the perfect bedroom design.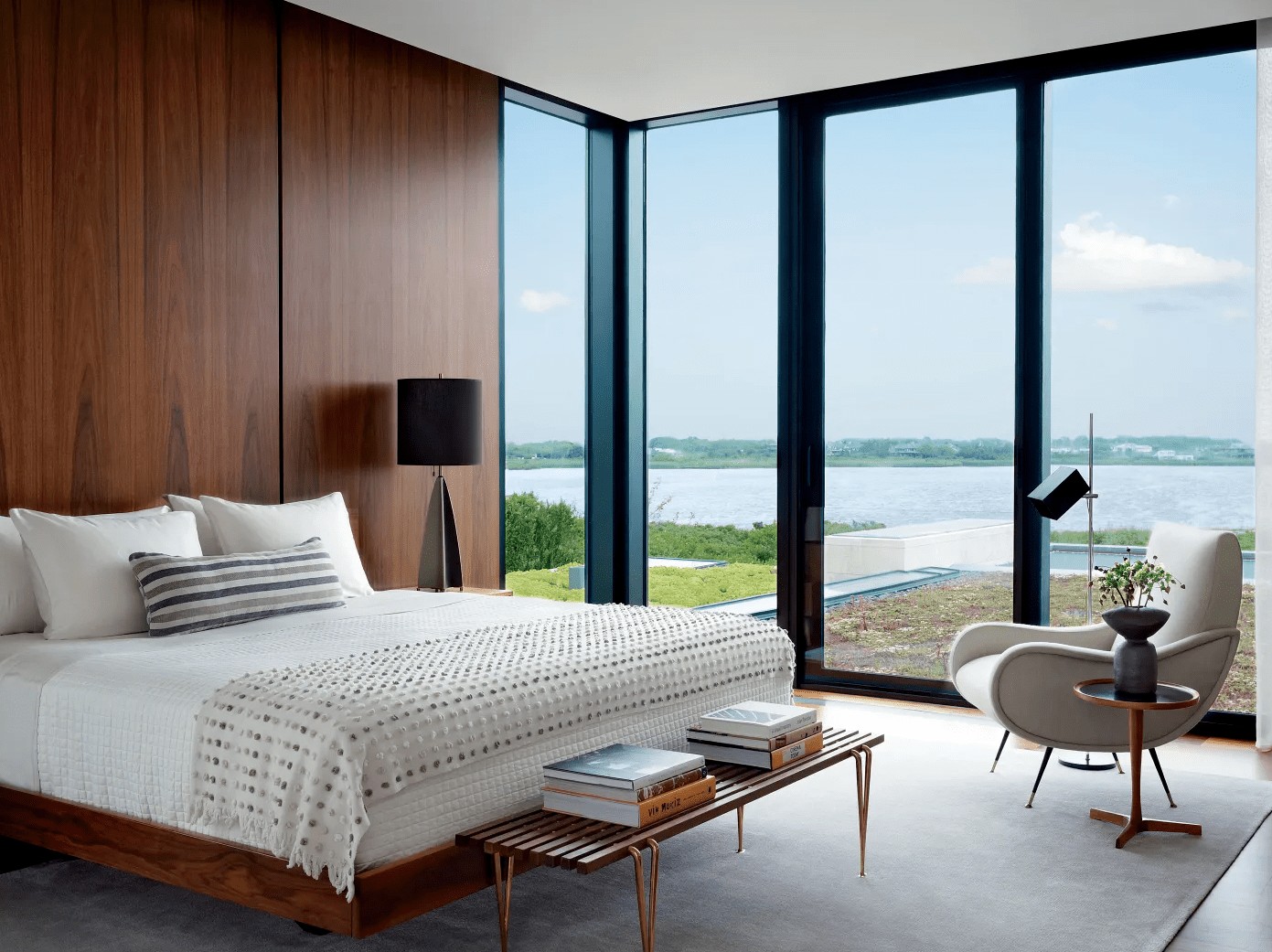 LRS Designs and Modern Living Supplies are the brains of this master suite in Hampton's House. Very well decorated by Randi Puccio. It's possible to see how the soft colors are trending, but at the same time, colorful bedrooms are also chosen.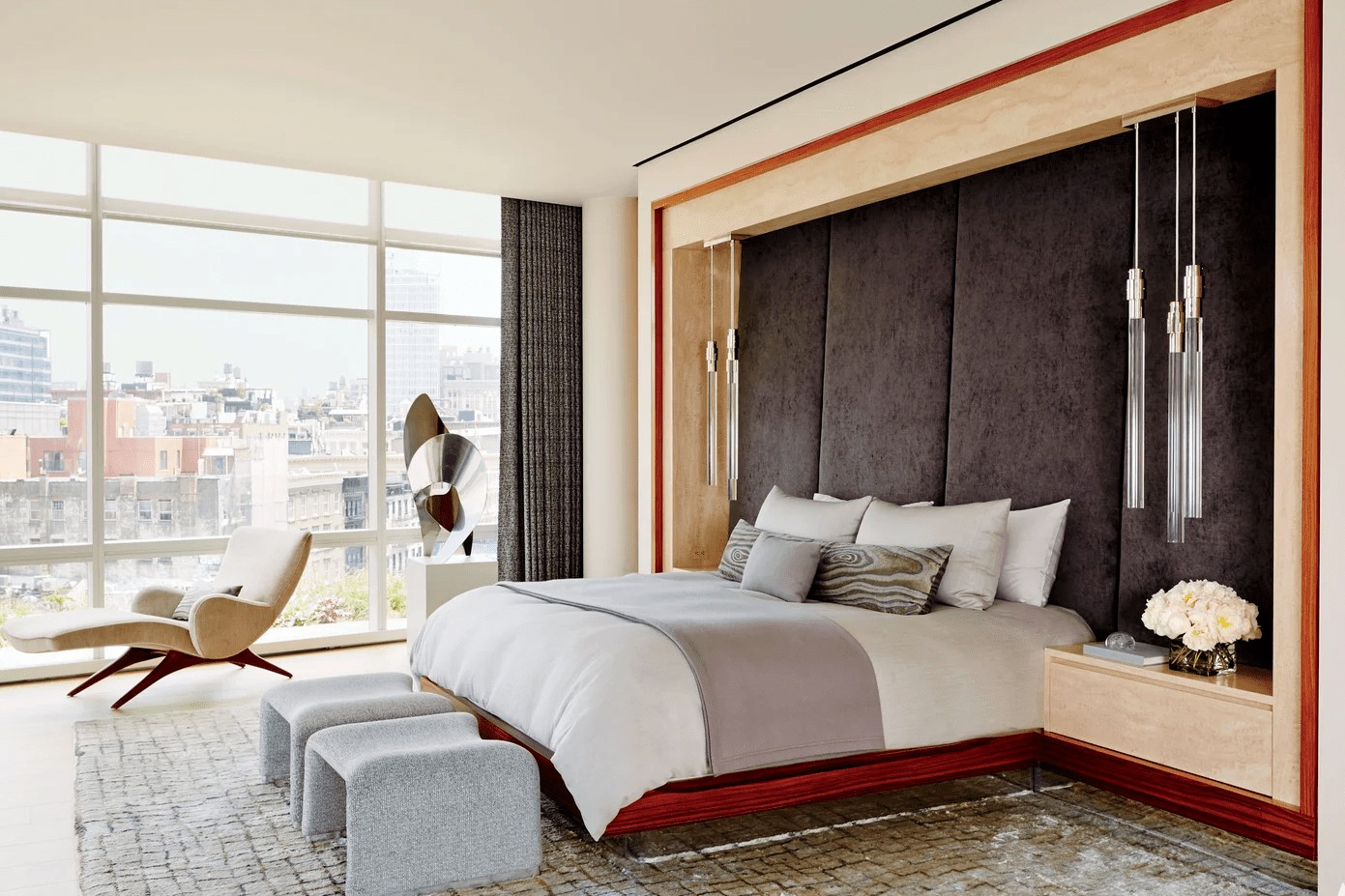 This one is a Manhattan triplex, perfectly decorated by Amy Lau. The most amazing detail of this bedroom is, of course, the floor. Another curious detail is the sculpture, a 70's work by Jack Arnold.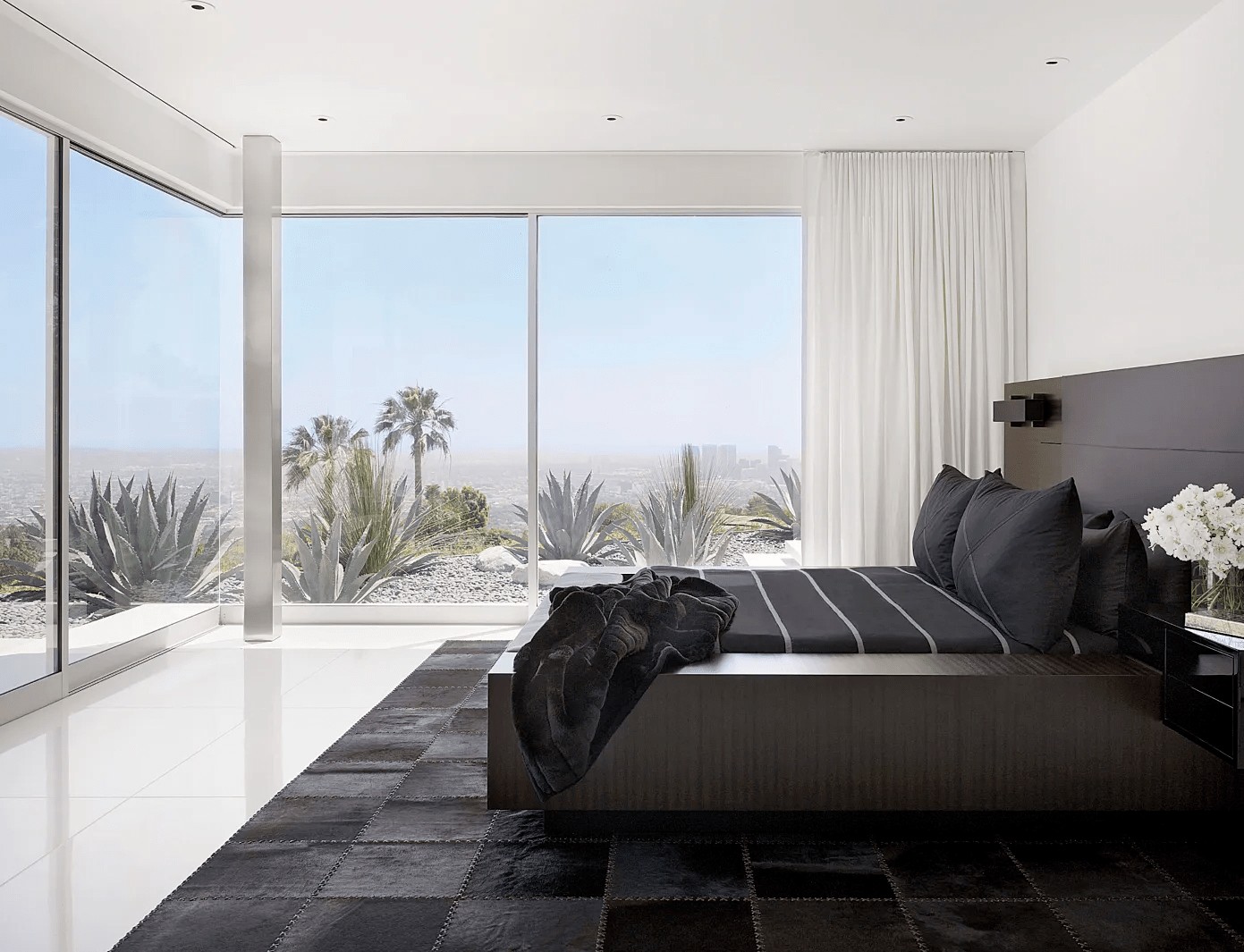 Dark and elegant, these are the definitions of this master bedroom by Magni Design.
In conclusion, you've had here several bedroom interior design ideas for your home, simple, elegant and classy!