Bryan O'Sullivan Studio aesthetic brings together multiple influences to create places where people feel comfortable while maintaining a sense of place. This sophisticated modern interior showcases O'Sullivan's finely tuned design acumen.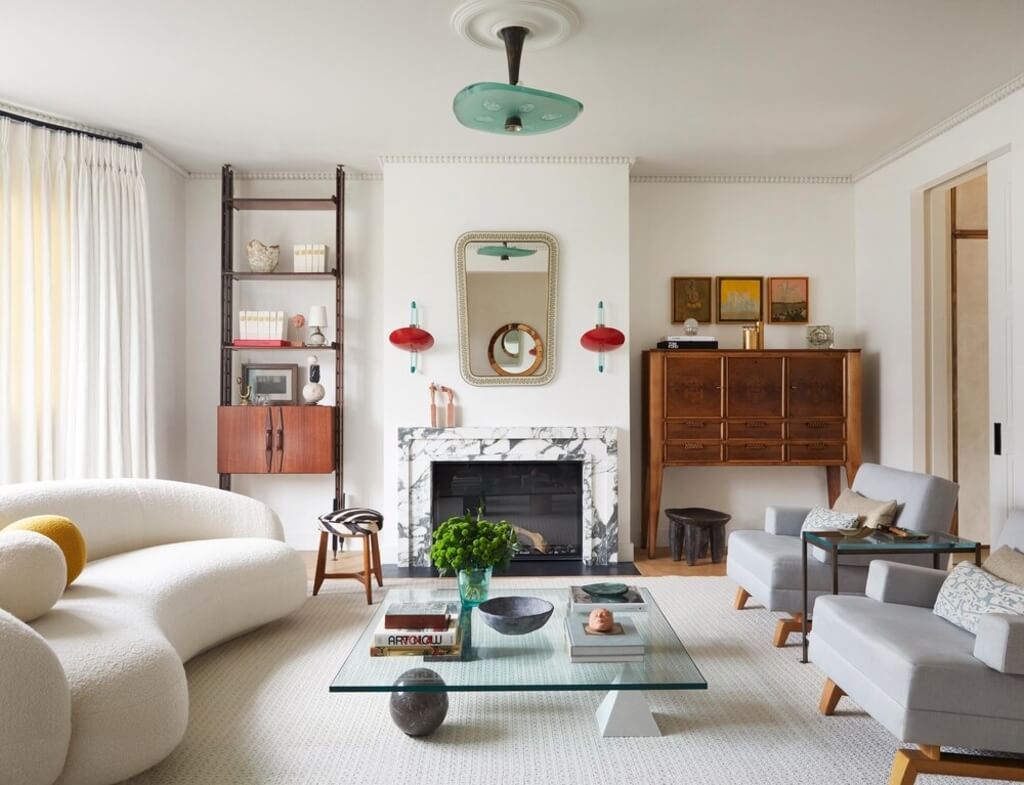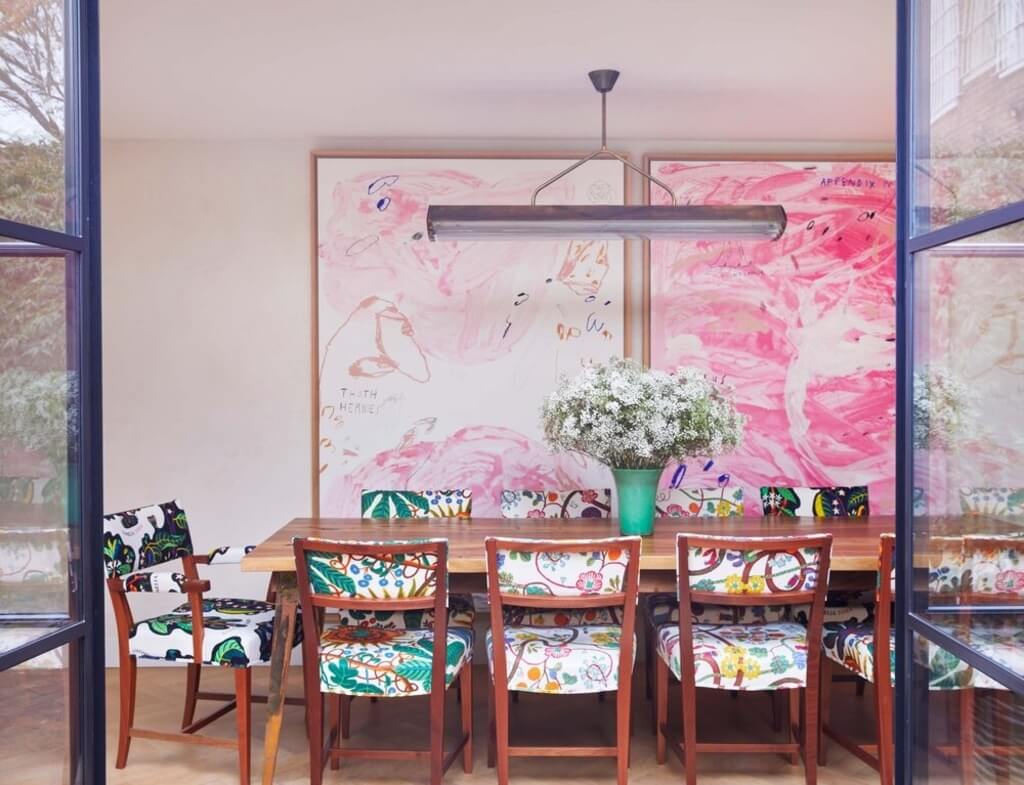 "I don't like stuffy, formal rooms that go unused, so always try to make my projects feel as comfortable and accessible as possible," says the designer. "In terms of design, I gravitate towards the early-20th-century masters, but try not to limit myself too much with one aesthetic. This whole project was one never ending experimentation. We worked with many new suppliers and craftspeople to help realise our vision. It keeps you on your toes."
Sophisticated and Modern
On the left side of the entrance we find a sitting room on the left. The hallway leads on to the kitchen with a dining area beyond, overlooking a central courtyard. What is more, in this sophisticated modern interior there is also a playroom. The icing on the cake in that space is a fancy, red sofa and vivid, fabric-panelled walls.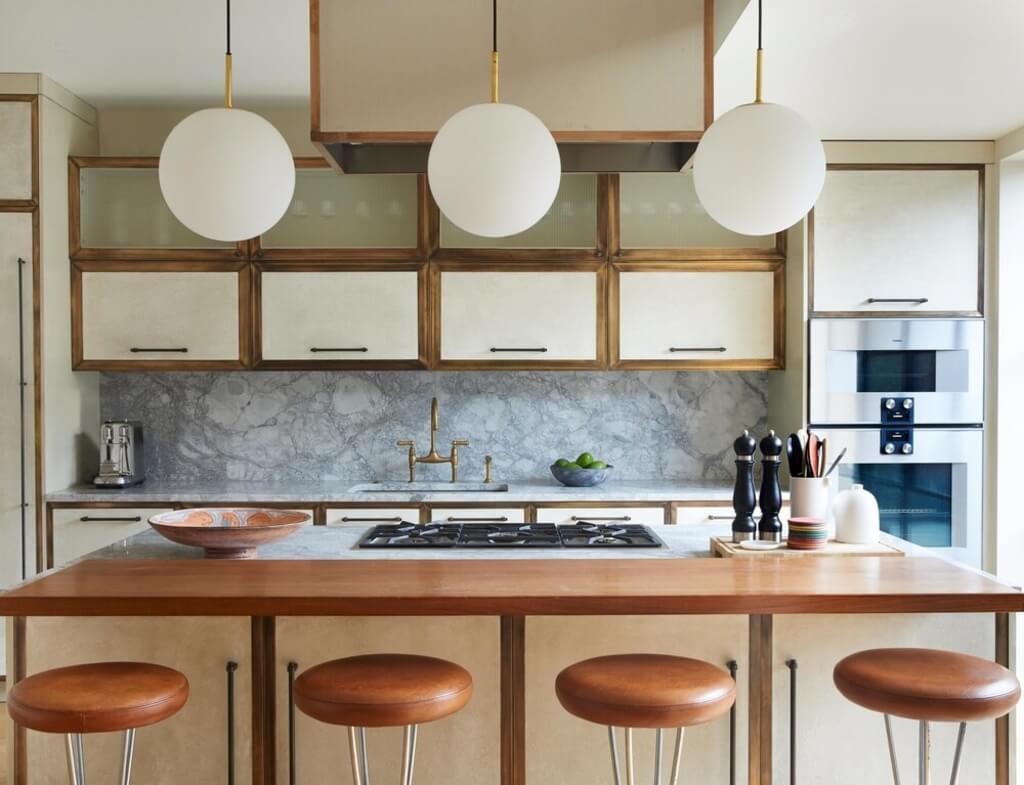 On the basement level, there are the nanny's quarters and utility room, a guest room, and a bijoux home cinema. On the upper floors are the main suite and dressing room and the son's bedroom.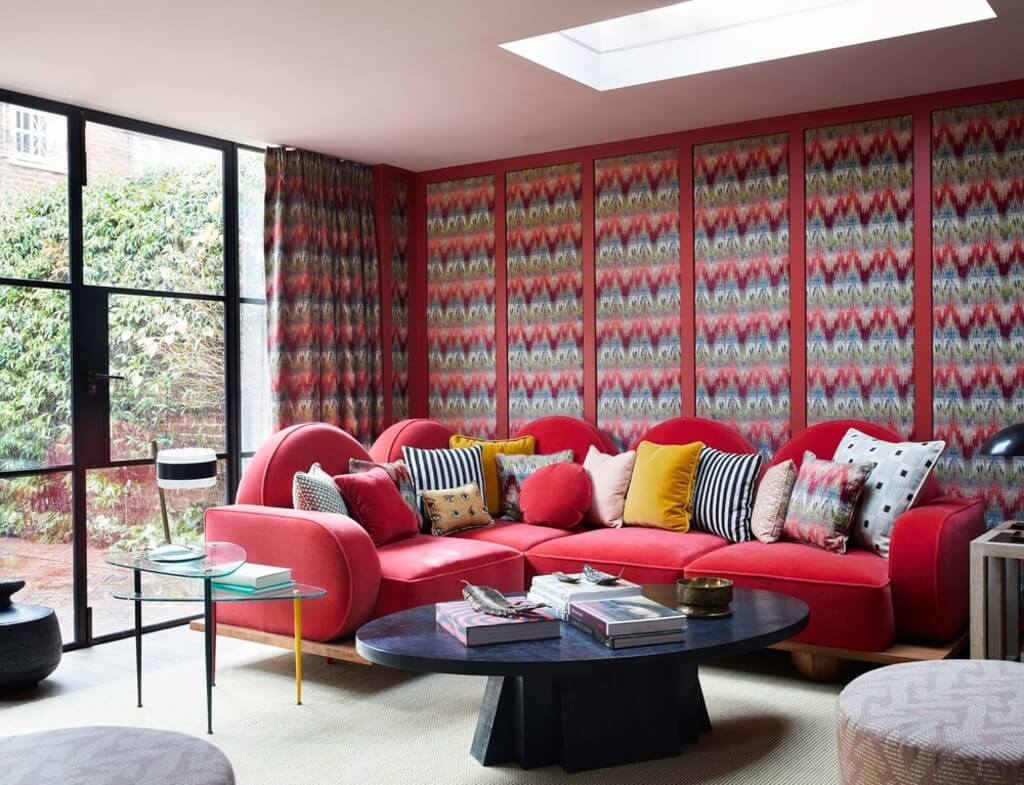 The decoration balances maximalism and minimalism in a very clever and elegant way. For example, the same traditional pink floral covers every surface of the principal bedroom. For sure it gives the space a unique and interesting spin.
On the other hand, the living room is relatively calm, with an eclectic mix of furniture and art from various eras. "It feels very cohesive and comfortable, but is very much a collage," says the designer. "I think you just have to be bold with your choices and rely on gut instinct when putting them together. The main thing is to have fun with it. Choosing prints and paints in the same colour tone works well, and offsetting this with contrasting bolder pops can have an amazing effect."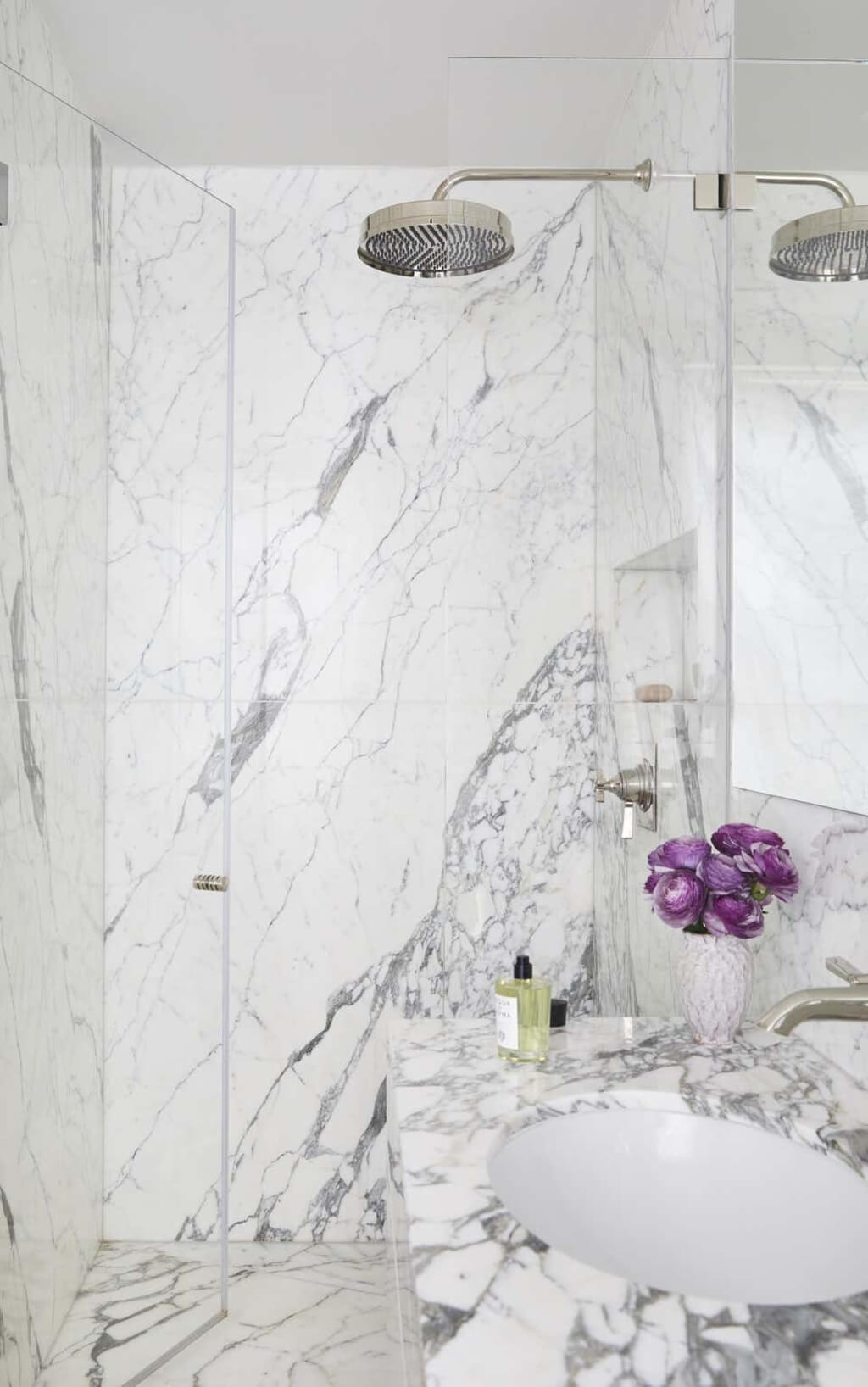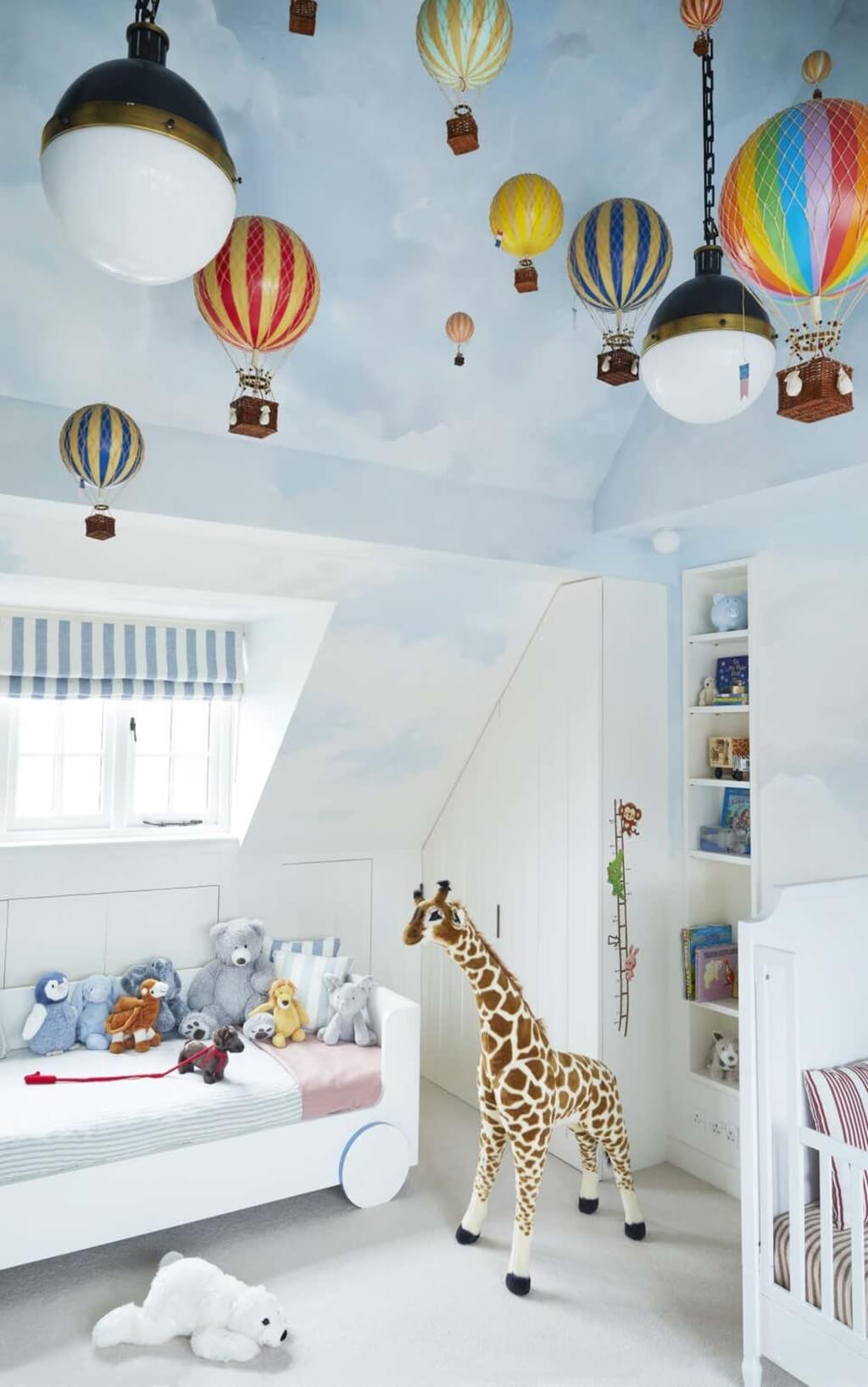 The basement cinema room downstairs was by far the most difficult zone to decorate. Obviously there was no natural light and location was at the very end of a dark corridor. O'Sullivan transformed this space into a bright, buzzy place that inspire people. "It is alive with wallpapers, clashing fabrics and a suspended lighting feature," he says. "It's quite the trip."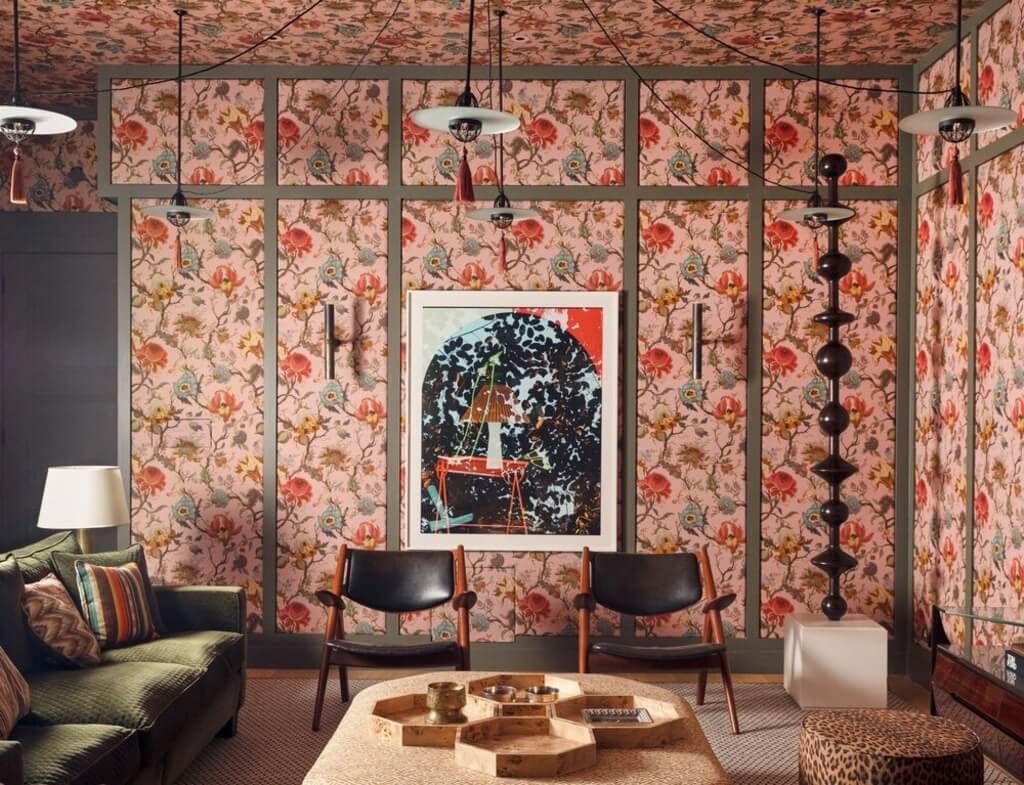 Check out our journal to discover more inspiration and find daily dose of modern and spectacular architecture designs. Do not forget to follow Hommés Studio on Pinterest to stay on top of our architectural moodboard.

Photos: Helen Cathcart