To Hugh Jackman and Deborra-Lee Furness, it doesn't take much to be happy. Hugh Jackman and his wife have been together for 25 years now. In the past 6 years, the couple has been building from scratch their family home, a minimalist pad in East Hampton.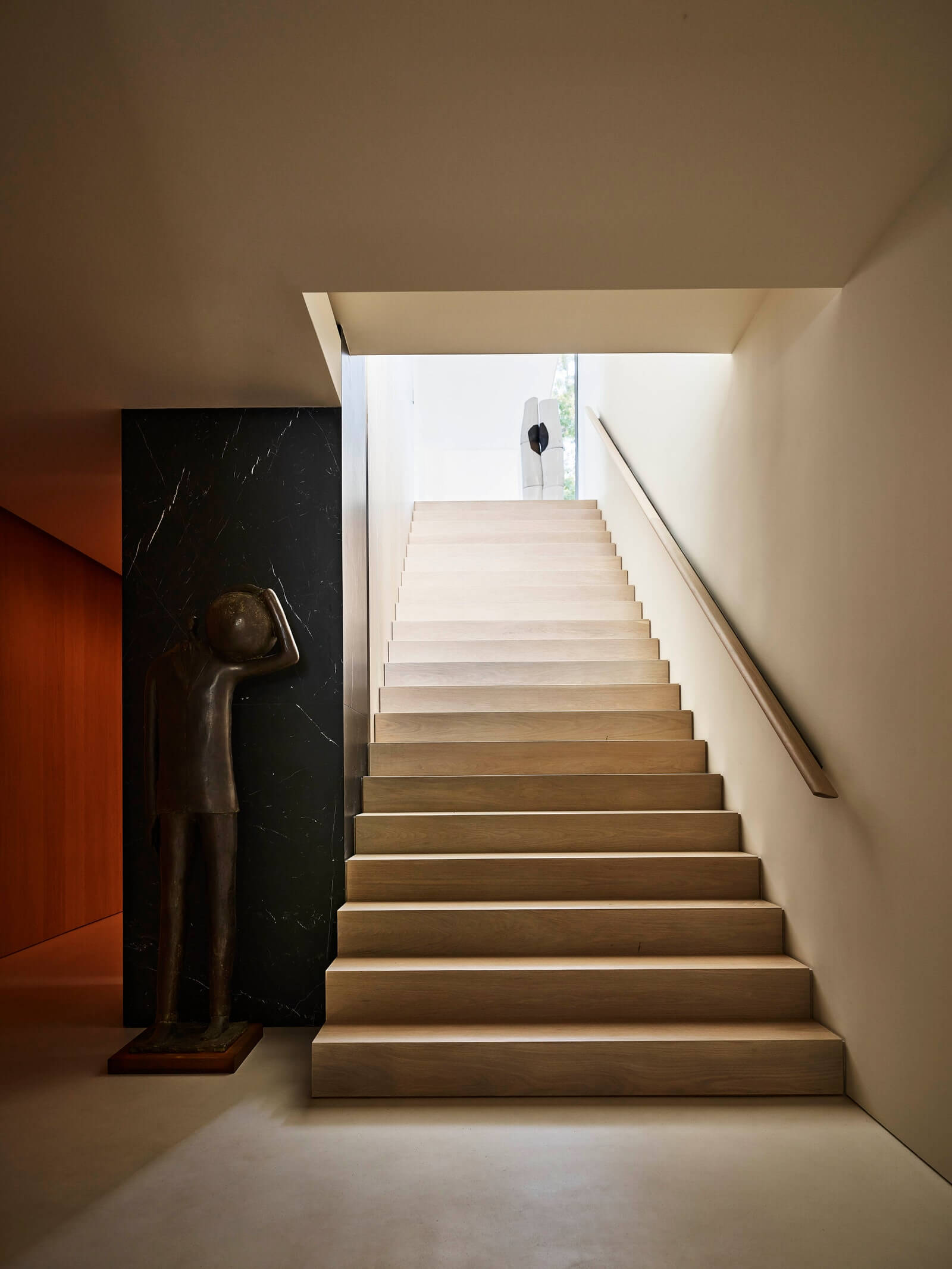 HUGH JACKMAN AND DEBORRA-LEE FURNESS HOME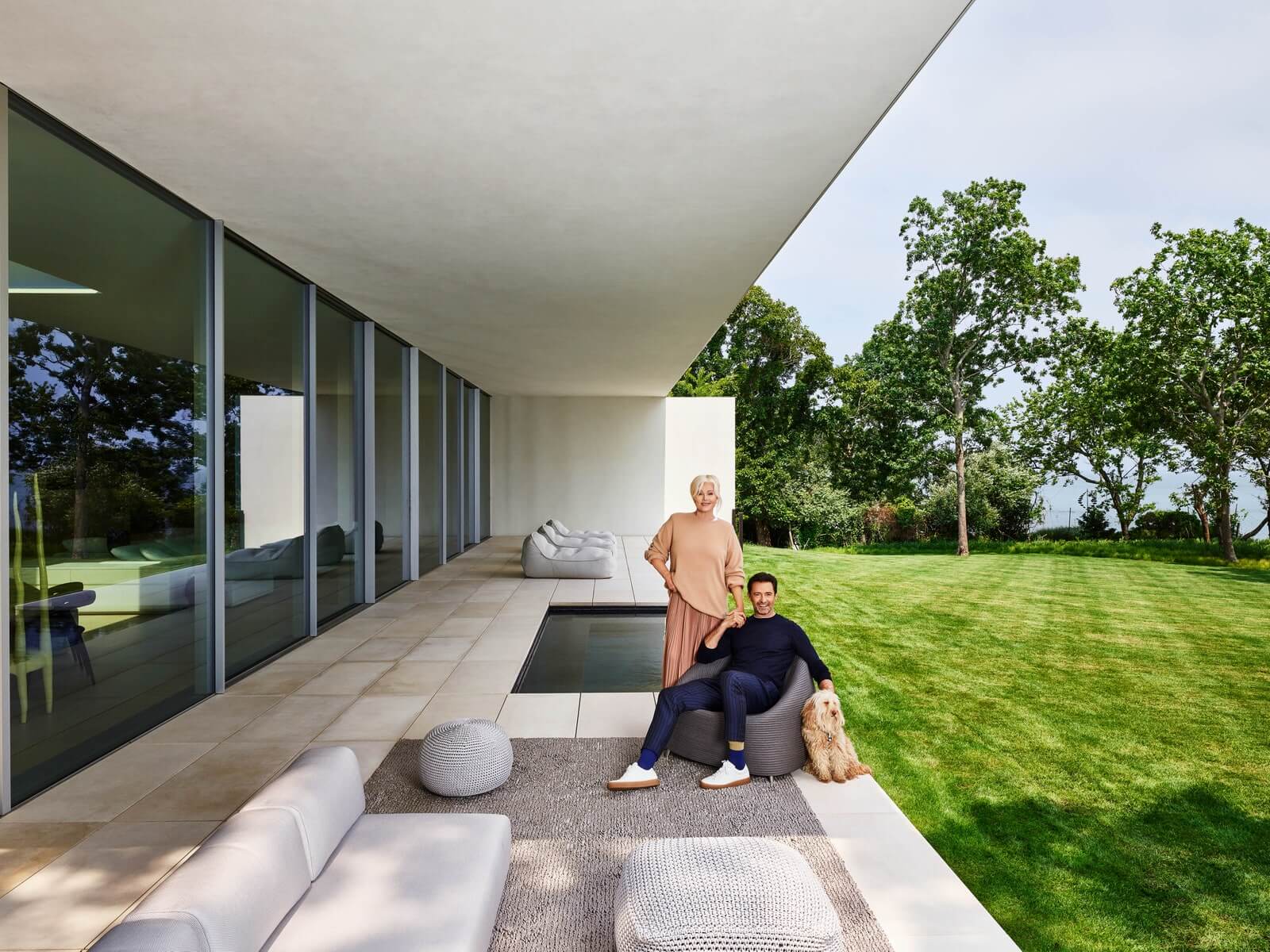 It doesn't take much to be happy. That's the reason why the home of Hugh Jackman and Deborra-Lee Furness is modern architecture, streamlined and straightforward, and has a minimalist interior.
To Hugh Jackman's wife, having a family home built from scratch was her lifelong dream. For a 6-year period, the couple worked hard to make Deborra-Lee Furness' dream home come to life.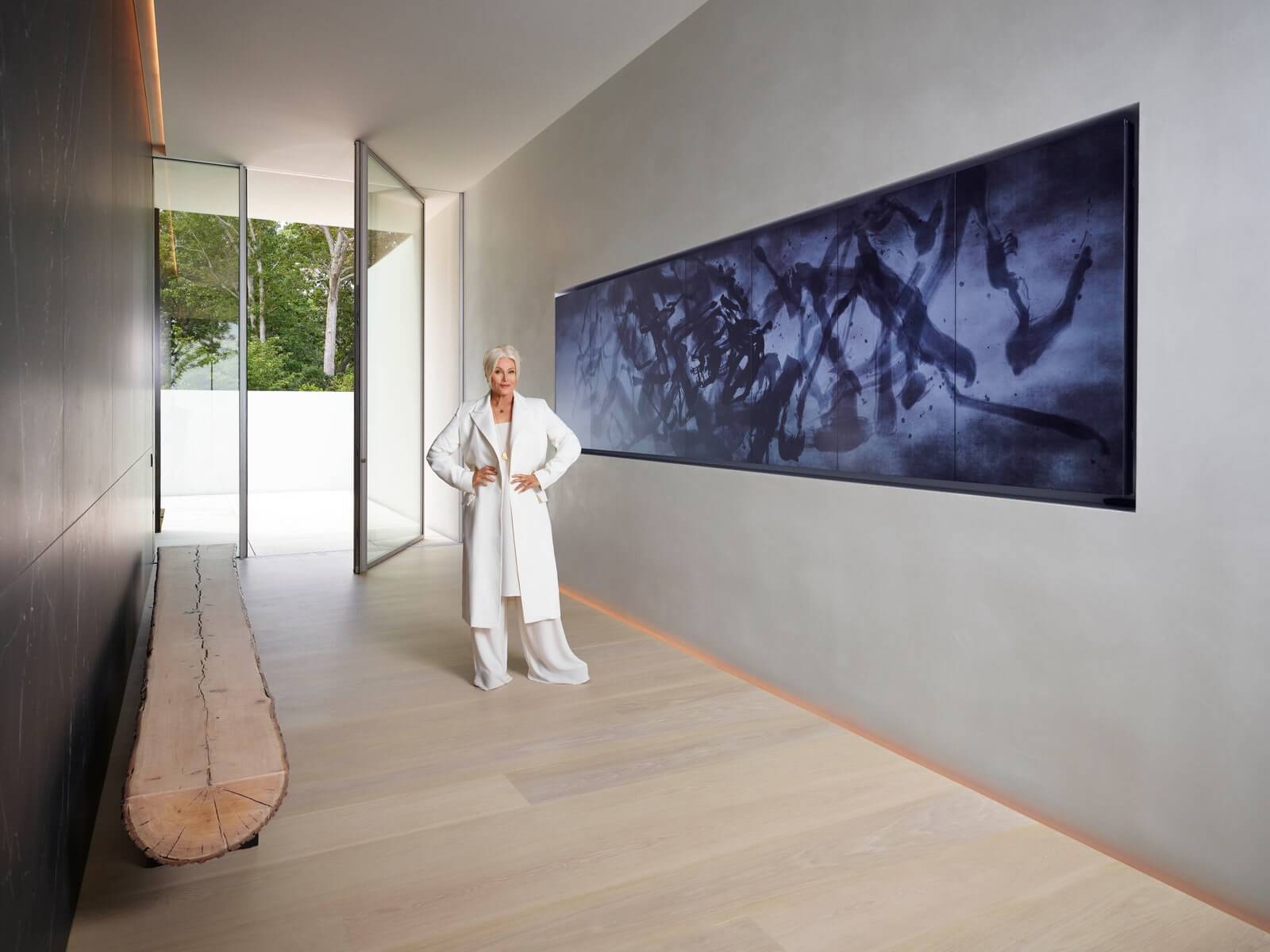 As an artist and designer, Furness loses her mind over exquisite art pieces. Nevertheless, she is inspired by eclecticism and simplicity. She appreciates zen, and wanted that her family home to be as zen as possible.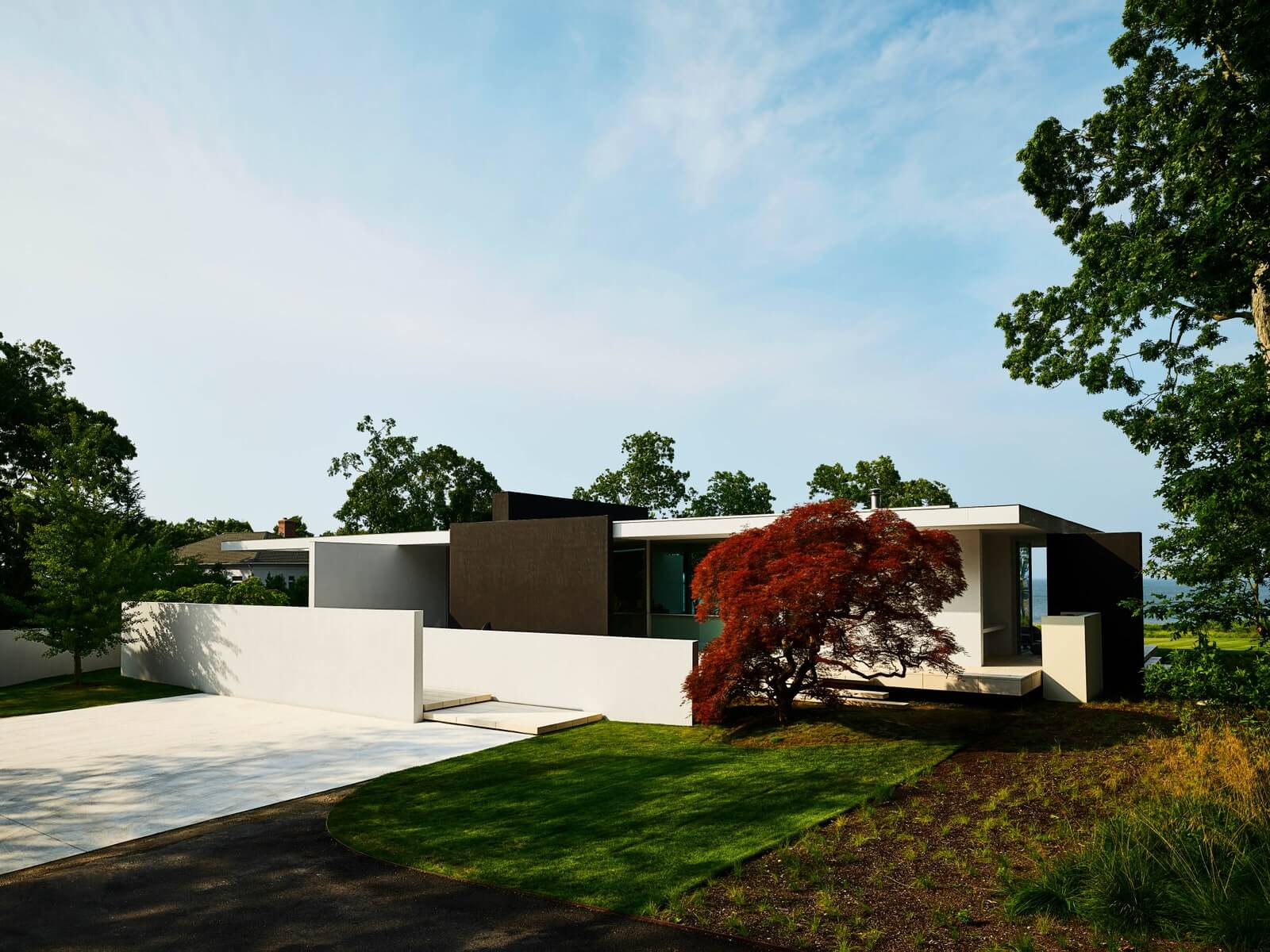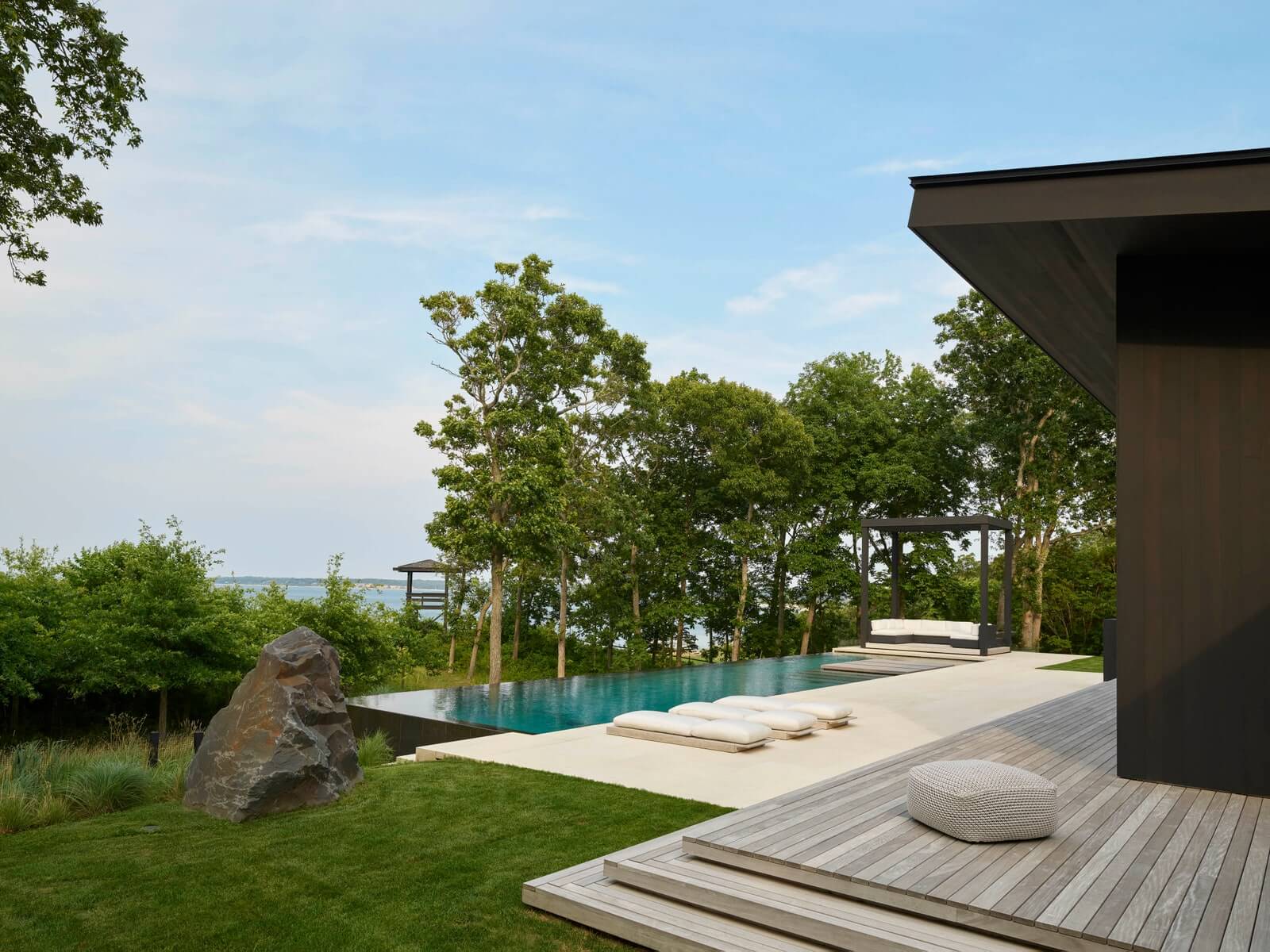 In other to achieve that ethereal feeling, the minimalist pad is hidden in an intimate Japanese garden (designed by Furness herself) and overviews East Hampton bay. In Furness's words, the observation of the water's stillness was enough reason to make the designer feel that that was the right place to set down roots.
STELLE LOMONT ROUHANI ARCHITECTS
The modern architecture practice Stelle Lomont Rouhani made Deborra-Lee Furness dream possible. Hugh Jackman's wife collaborated with architect Viola Rouhani and interior designer Eleanor Donnelly. The design team of three not only built the main house of Hugh Jackman and Deborra-Lee Furness family home but refurnished the interior of a smaller pad – already existing in the property that is now their guests' house.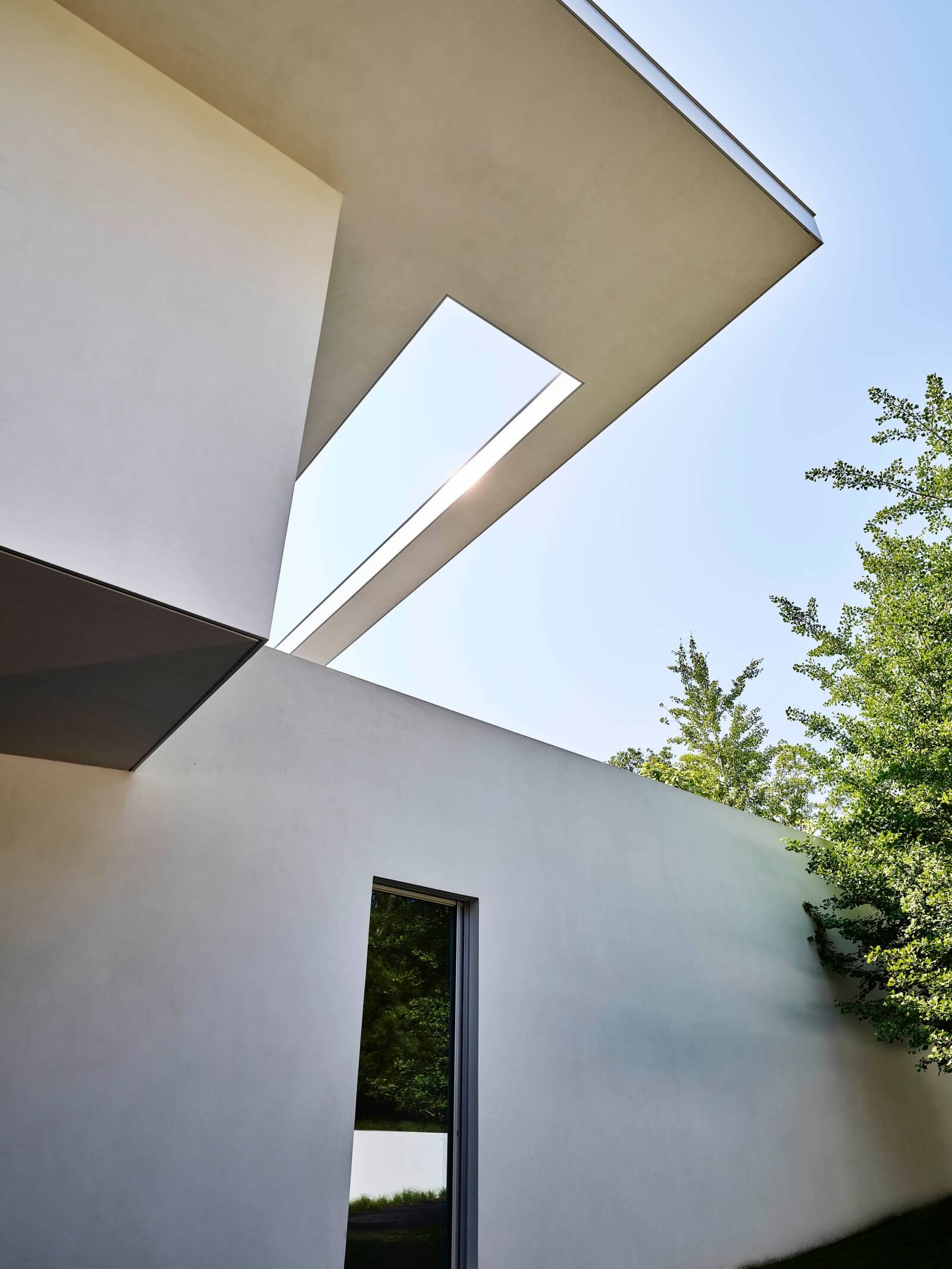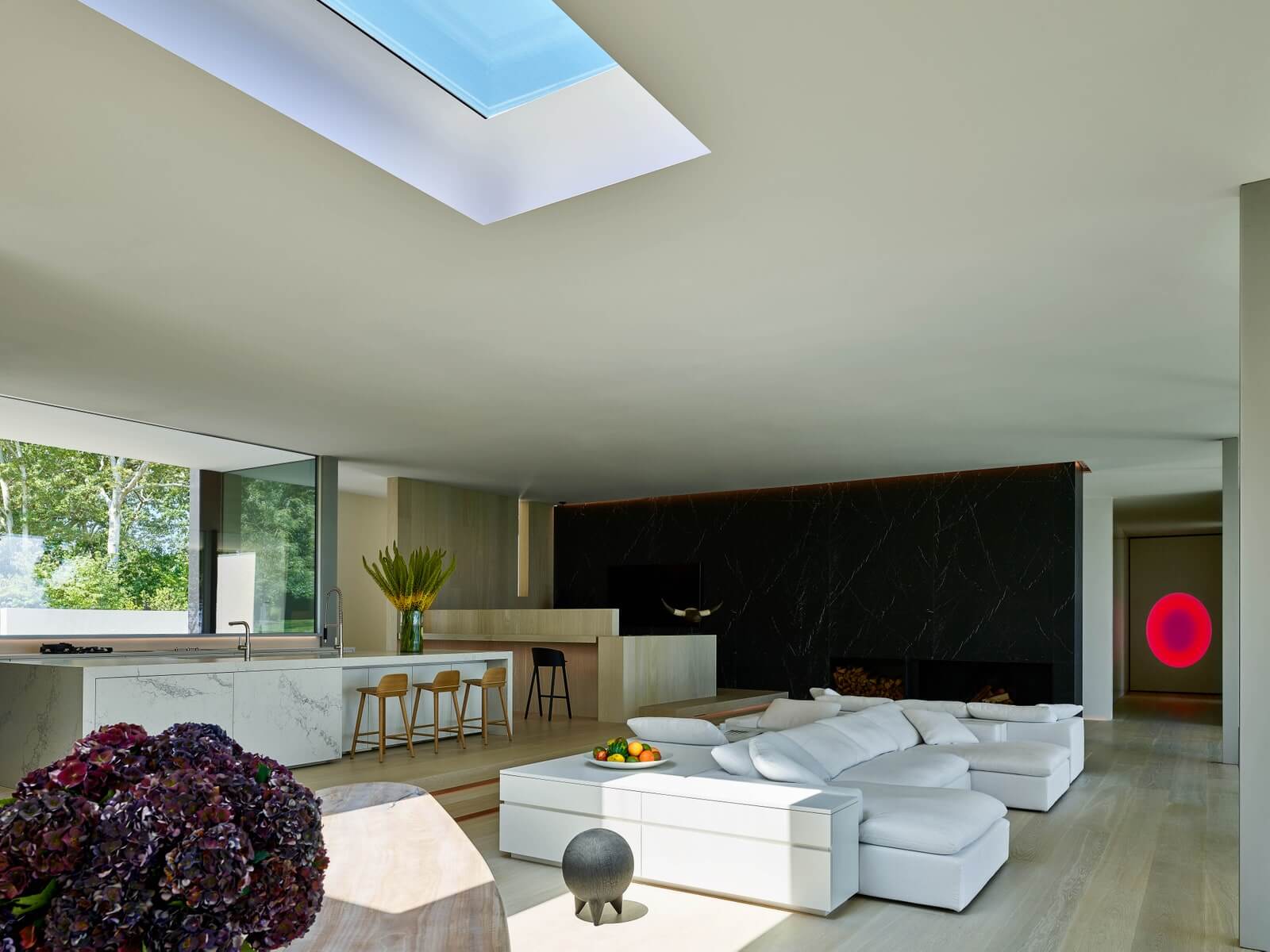 As a spotless minimalist home, there's isn't color on the inside. Everything is mainly white. Some basic neutrals are part of color composition, yet they are soft and still reflect the immense natural light that is an essential part of every room of Hugh Jackman and Deborra-Lee Furness home.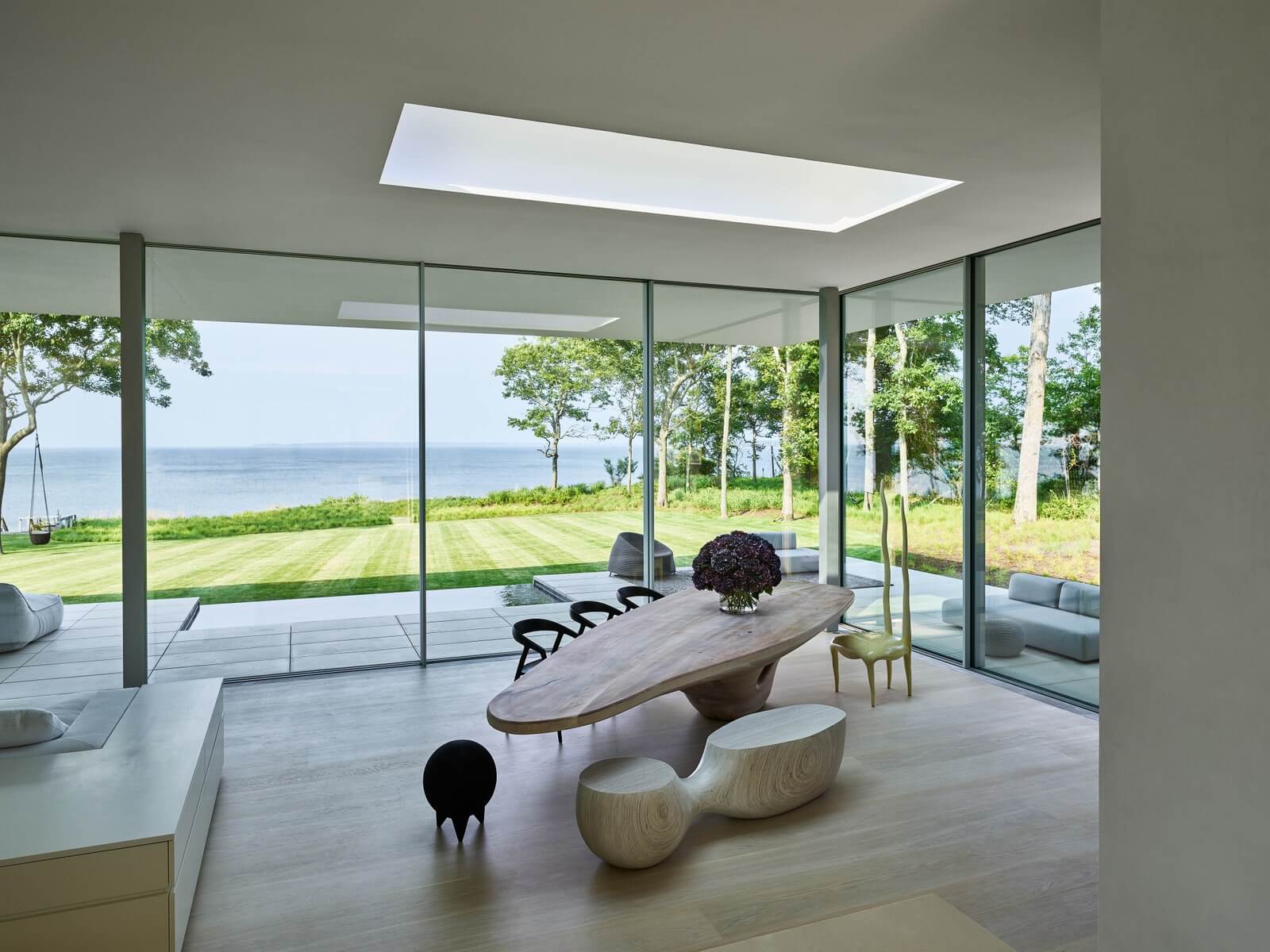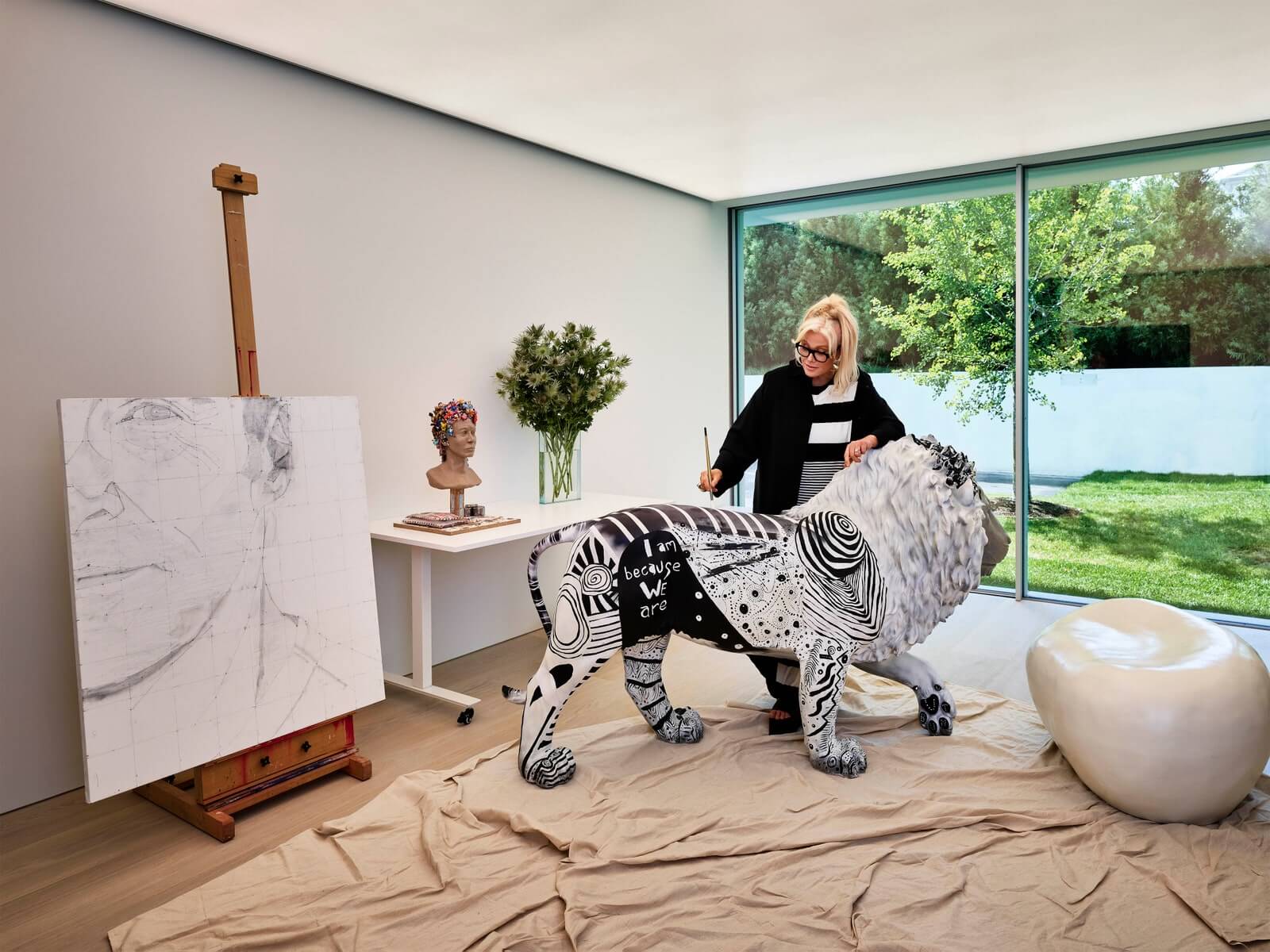 The soothing minimalist bedroom of Jackman and Furness is the epitome of a zen chamber. All-white, clean lines, a lot of sunlight, and a stunning view over their garden.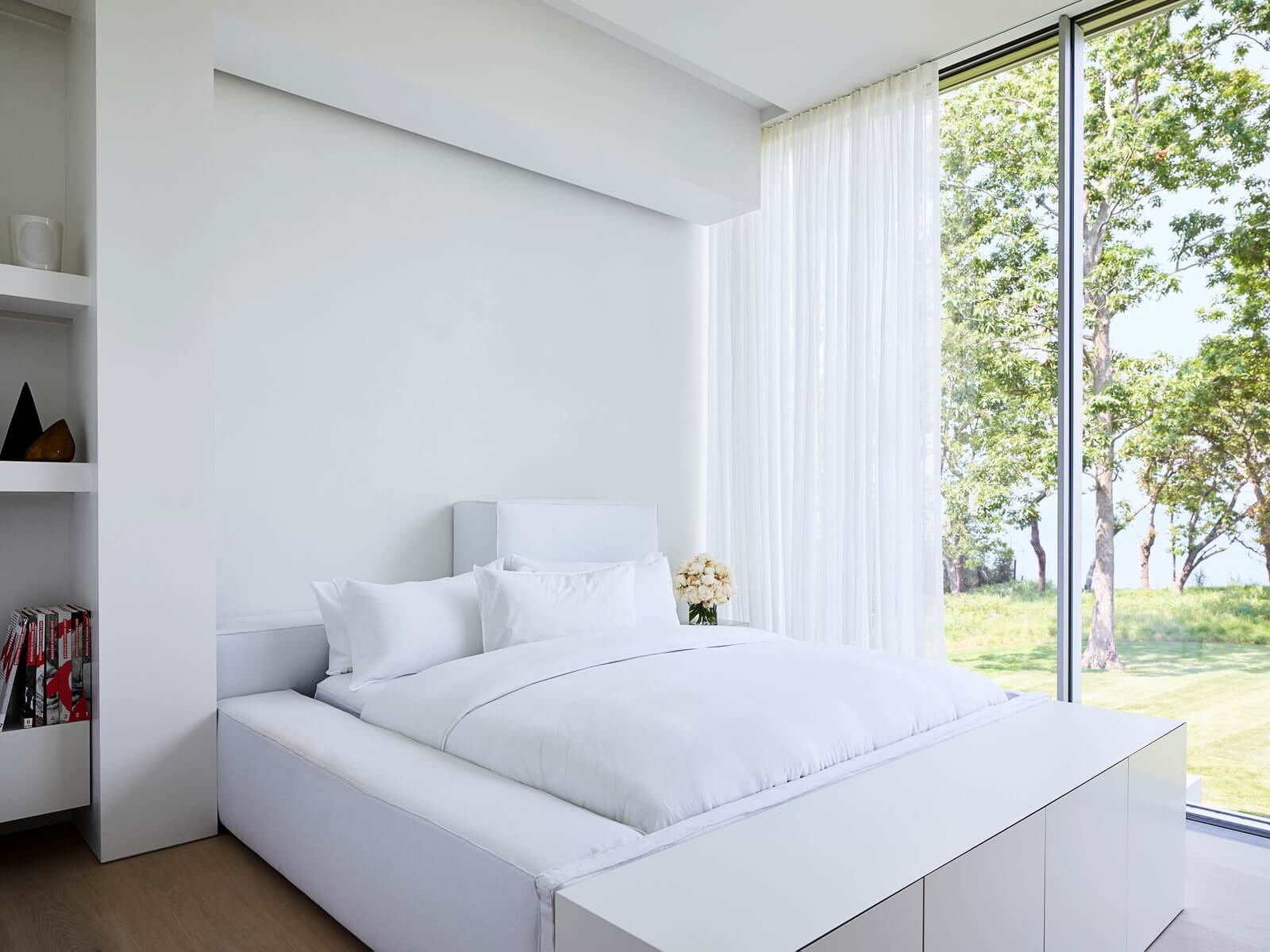 GLAD YOU'RE HERE
Since you have come this far, we kindly invite you to download the Hommés Studio's Catalog and discover furniture, lighting, and home accessories to design an iconic home.
Pay a visit to ACH Collection website as well and discover high-end homeware and pet accessories for a wholesome modern lifestyle.

Source AD