Iranian architecture firm Shomali Design Studio has theorized a unique cabin along with the verdant forested region of northern Iran. Led by brothers Yaser Rashid Shomali and Yasin Rashid Shomali, the 'Kujdane' cabin, which translates to 'very small' in English, exhibits an unconventional interpretation of the traditional A-frame rooftop.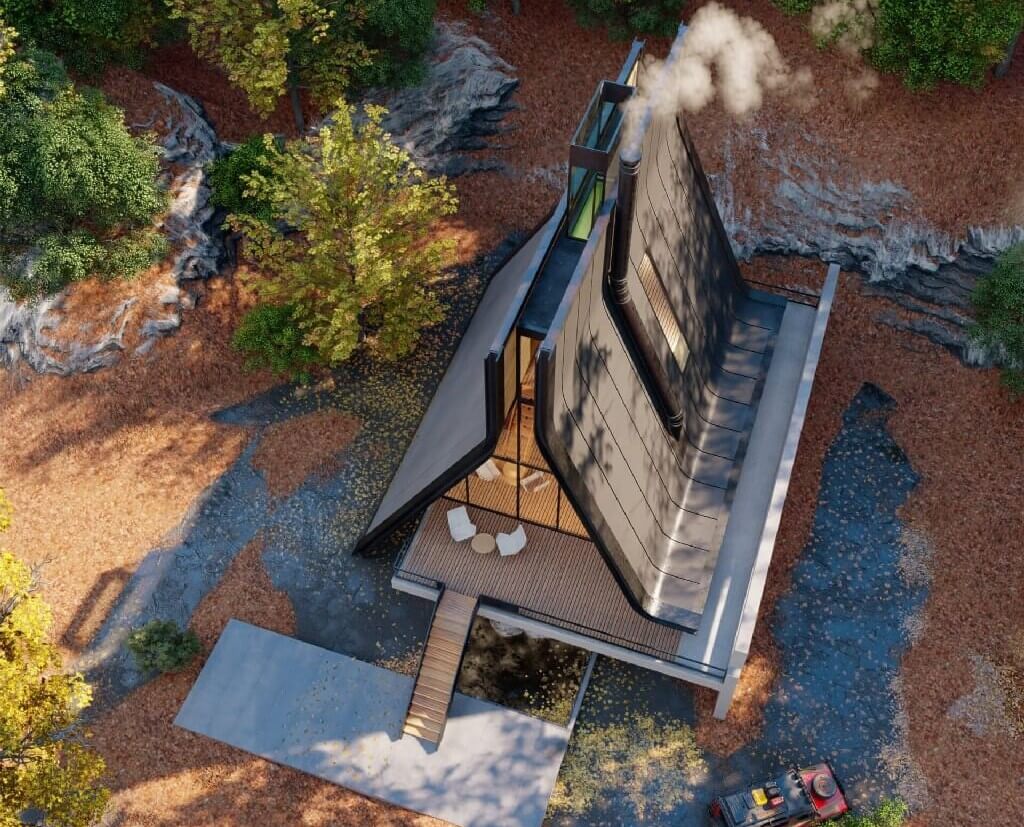 The wooden material palette of the structure is matched with muted-grey interiors and paired with a façade of full-height glazing. In addition, the 'Kujdane' cabin by Shomali Design Studio features a glass atrium, which enables the passing of snow and rain through the interior of the house.
Combine The Old And New
The woods of northern Iran typically house traditional A-frame cabins with sharp-angled corners. Instead, they took the conventional A-frame sloping roof and split it in the center with a muted glass vertical passage offering an element of surprise.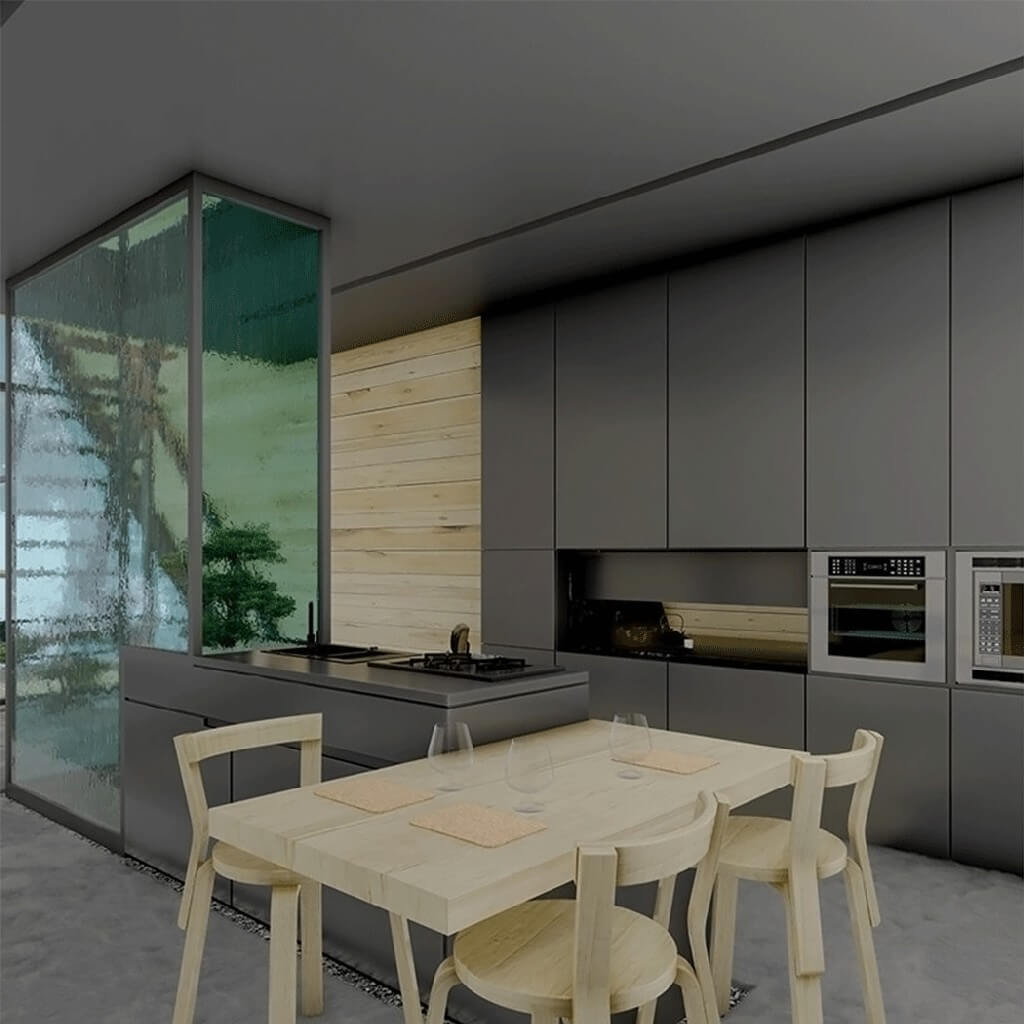 In addition, Shomali Design Studio replaced the old-fashioned, sharp-angled corners of A-frame homes with a curved-line roof to bring warmth and tranquility. The interiors are contemporary and stylish, creating an exciting interplay with the A-frame roof.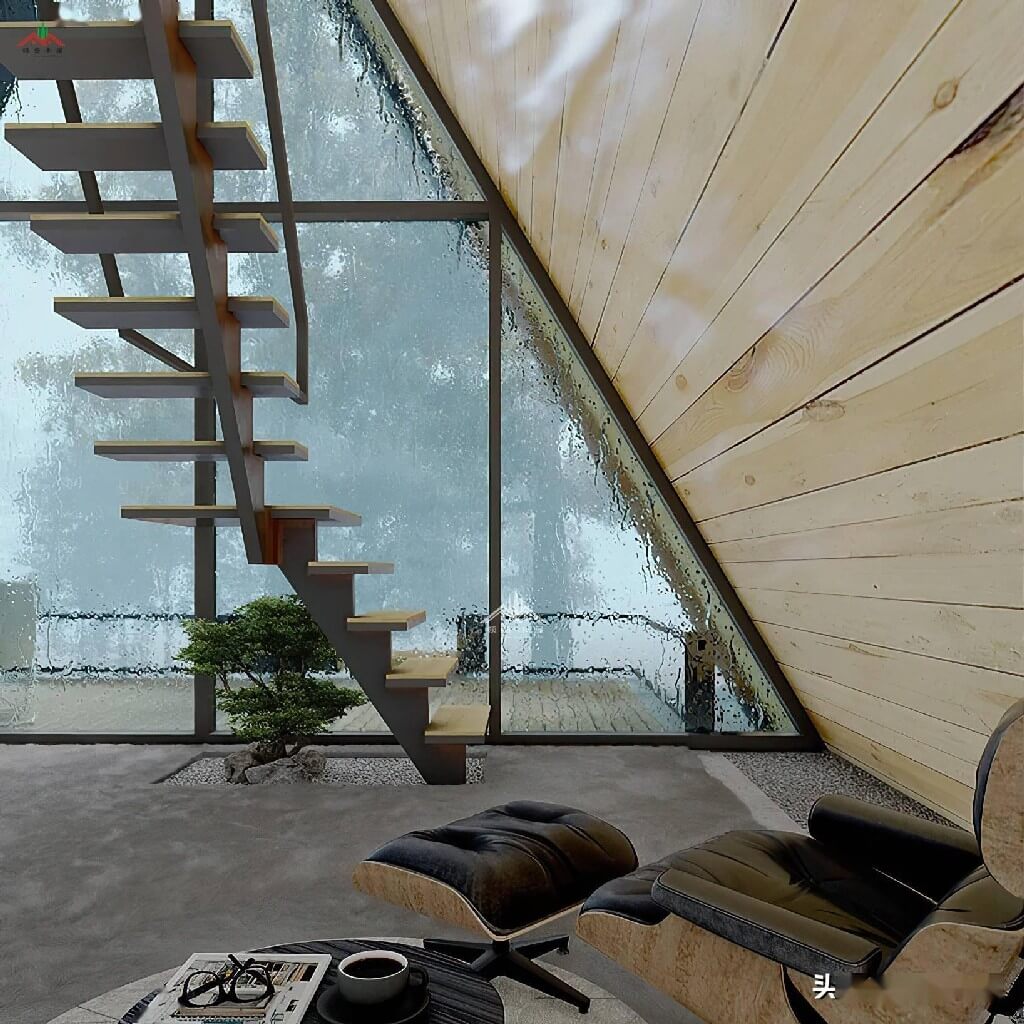 Unconventional Façade Shape
The sloping A-frame roof and a horizontal concrete slab make the structure look effortlessly suspended above the ground. The front façade comprises floor-to-ceiling glass windows offering unobstructed views of the lush green natural surroundings.
Comfortable and Contemporary Interiors
It has a compact, duplex-style, open-layout interior. The upper level houses the bedroom and the study, while the lower level has an open kitchen and living area.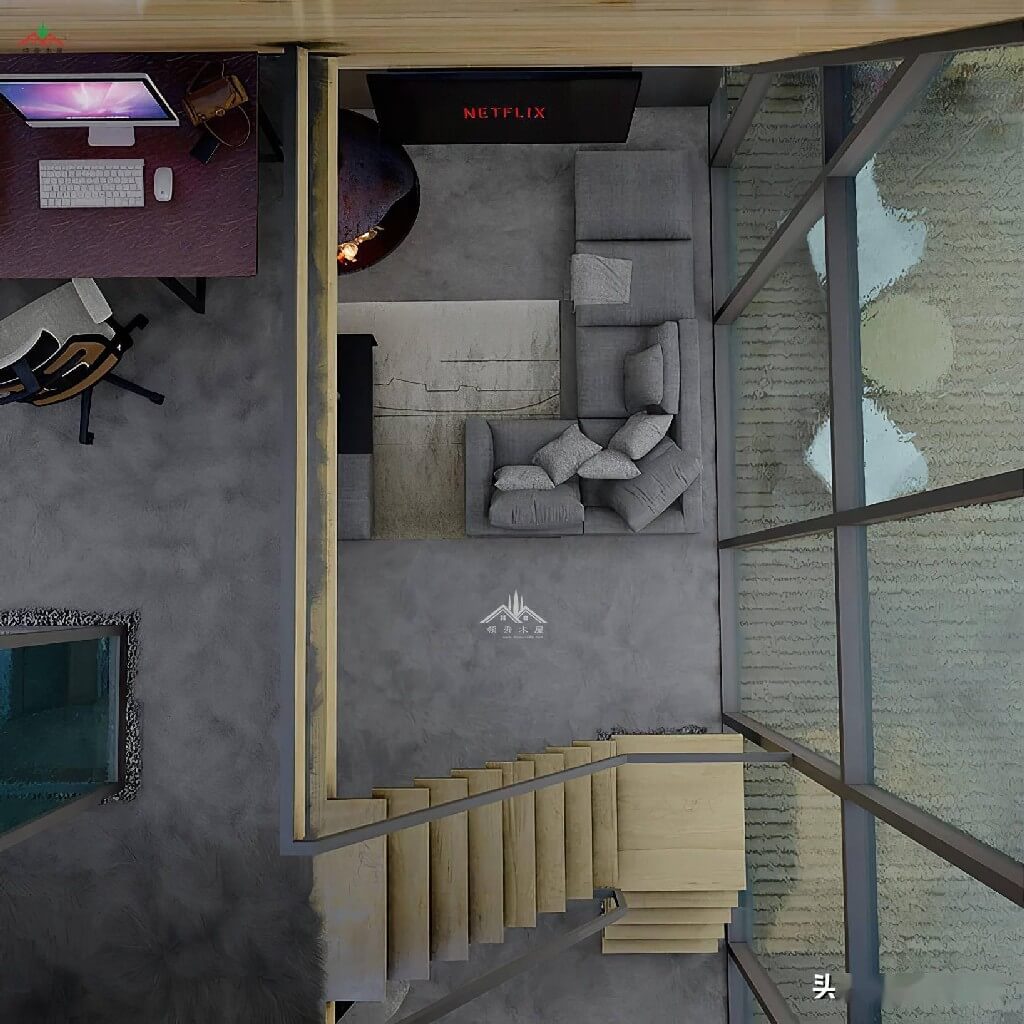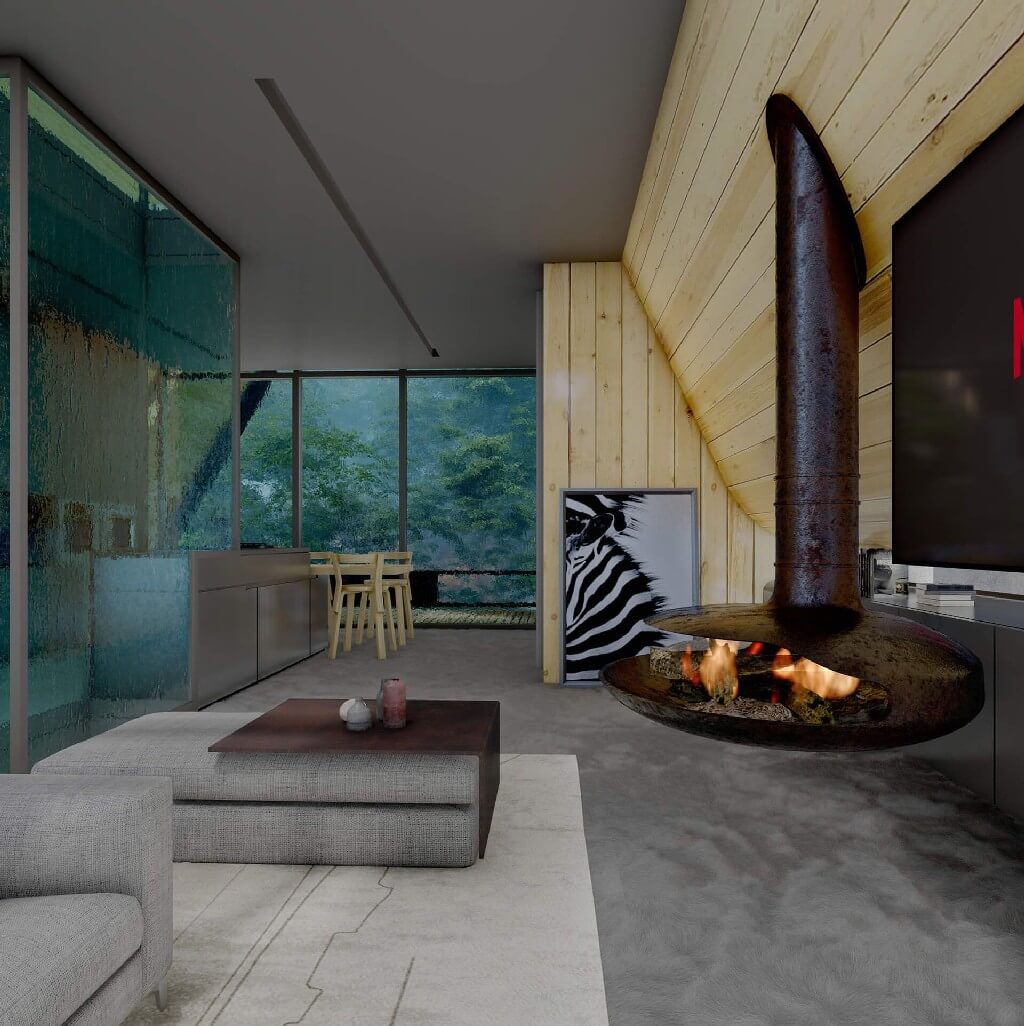 The lower floor extends to a small outdoor deck with a staircase leading to the ground level. The cabin has a standing layer metal roofing system and a wood linear ceiling. The wood, along with the muted-grey interiors, creates a homely ambiance.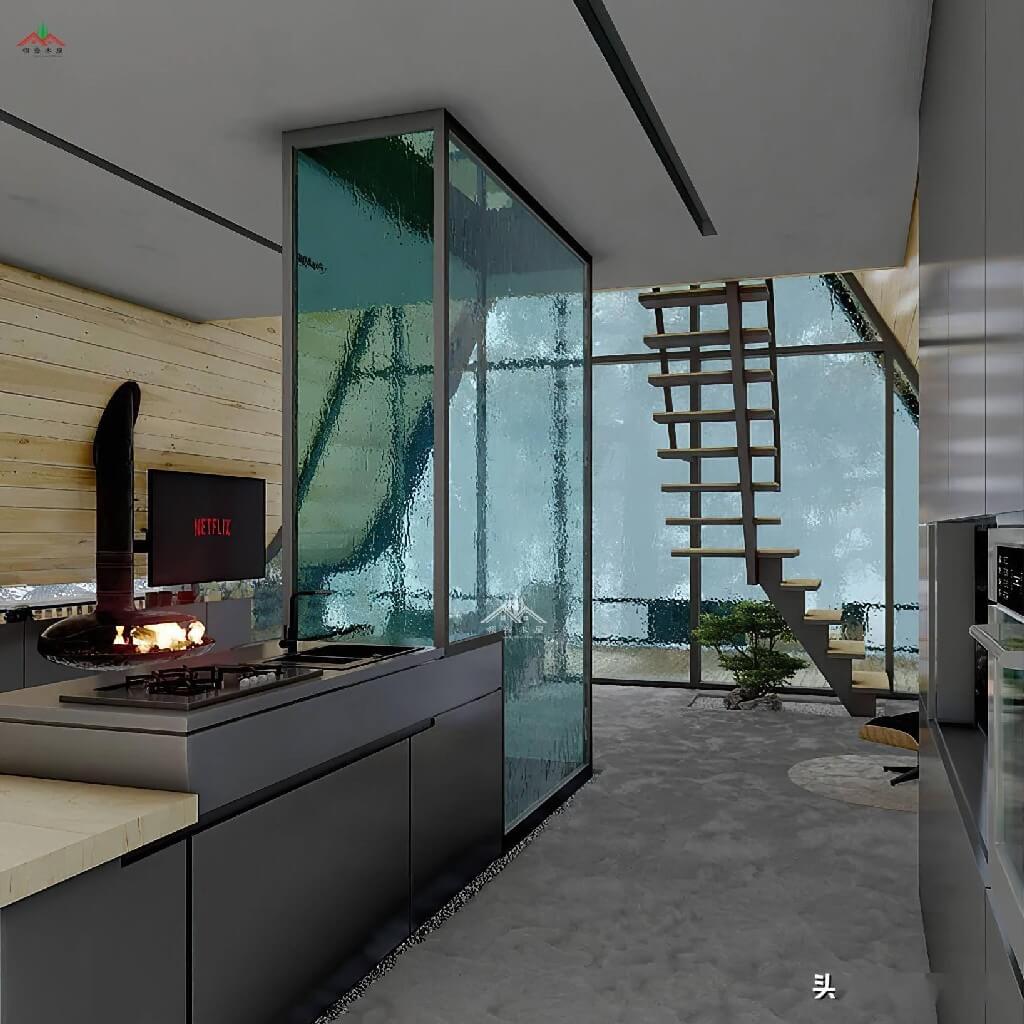 One with Nature
"The reason we designed the 'Kujdane' Cabin with a centralized core is so that people continue to feel one with nature even though they are inside the house. My advice for other architects and designers who want to create unique and unconventional buildings is to be engaged and aware of the world around them and have the courage to think differently." concludes Yaser.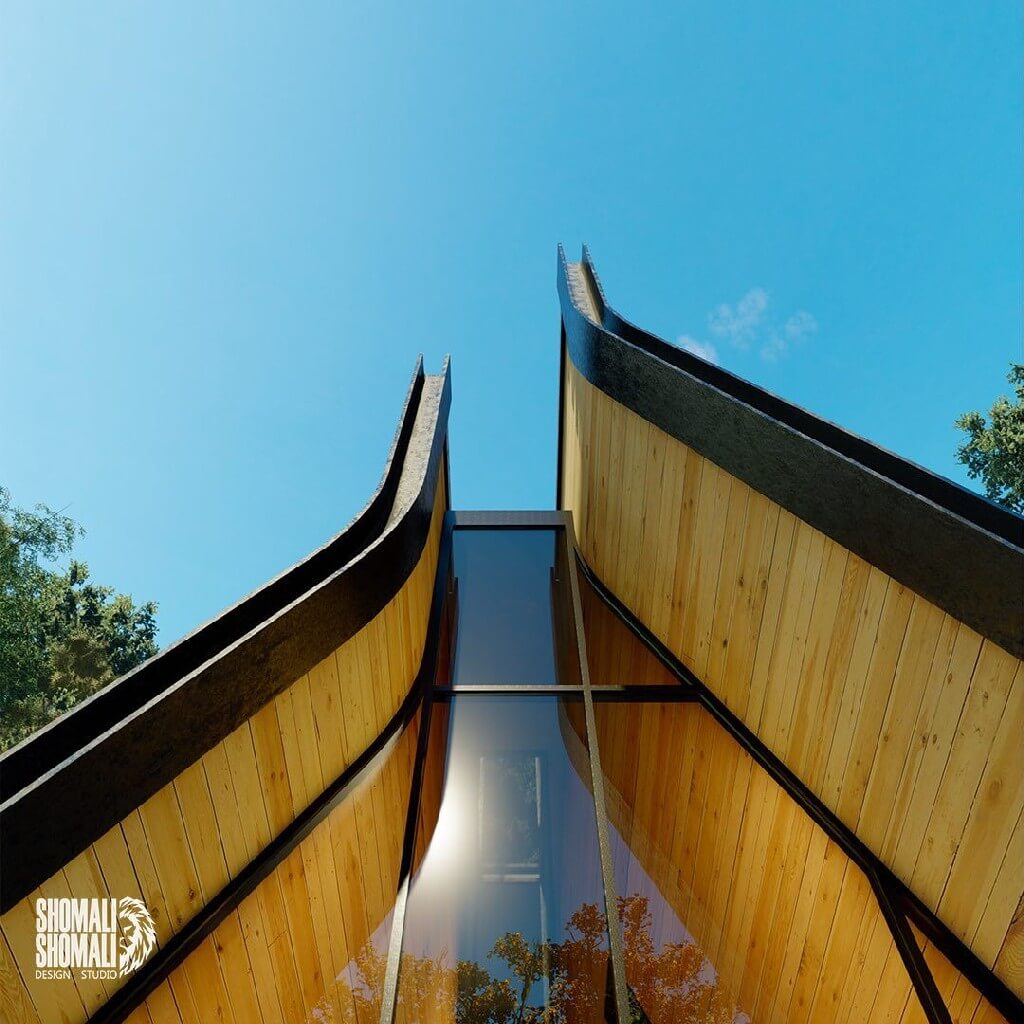 We really hope you liked our celebrity homes article. Feel free to pin all the images to your favourite Pinterest board. Meanwhile, you can also visit our Pinterest boards to get more inspirations.
Get more ideas for your projects and find functional, stylish, and sizable lighting and furniture choices:

Source: AD India