Designed by Kevin Isbell, this maximalist home is bold, and magnificently out of the box, made for a Kuwaiti family. The owners of this maximalist home in New York City wanted something eclectic and personal. Something to go out of their comfort zone by not having a monotone, minimalist space.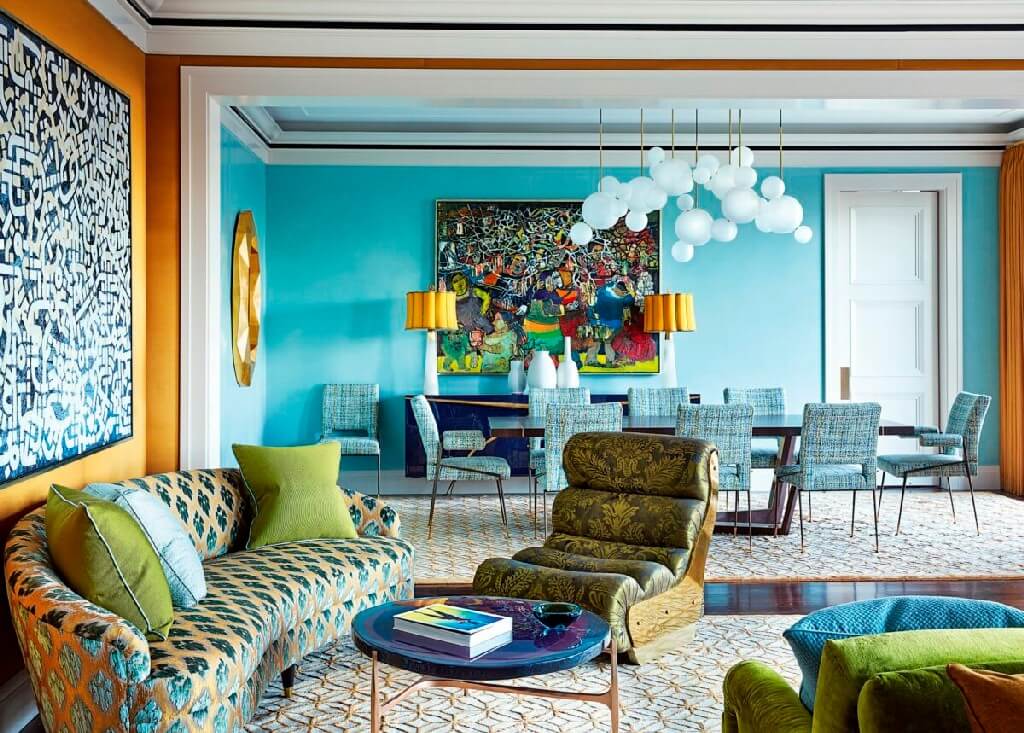 Splitting their time between the US and their residences abroad, the Kuwaiti family trusted interior designer Kevin Isbell to translate their vision into reality. Capitalizing on a talent for smartly combining bold color, rich textures, and vintage furnishings.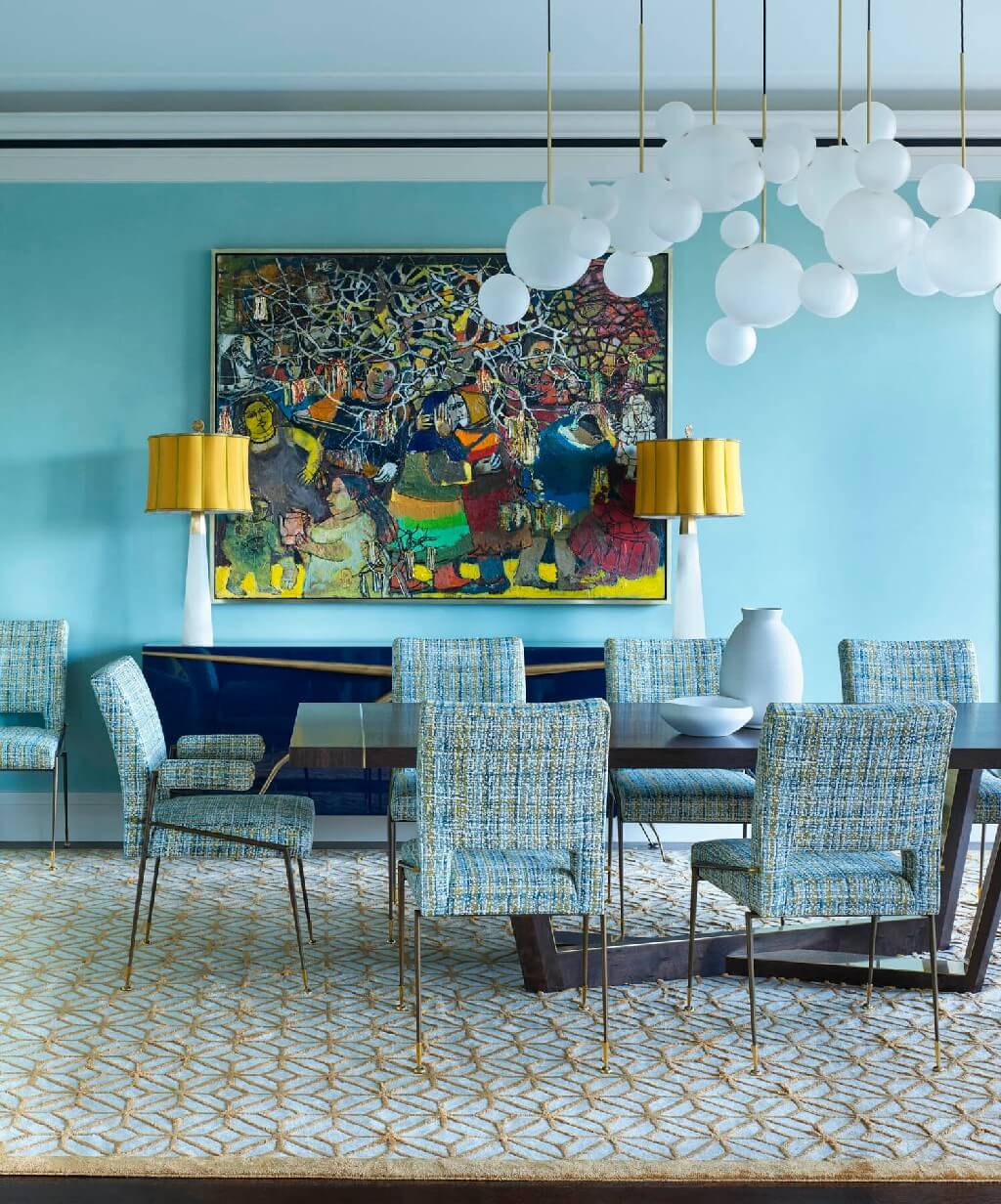 Kevin Isbell Interiors, founded in 2009, is a boutique interior design firm. Is based in Los Angeles with a couture approach to the art of good living through design.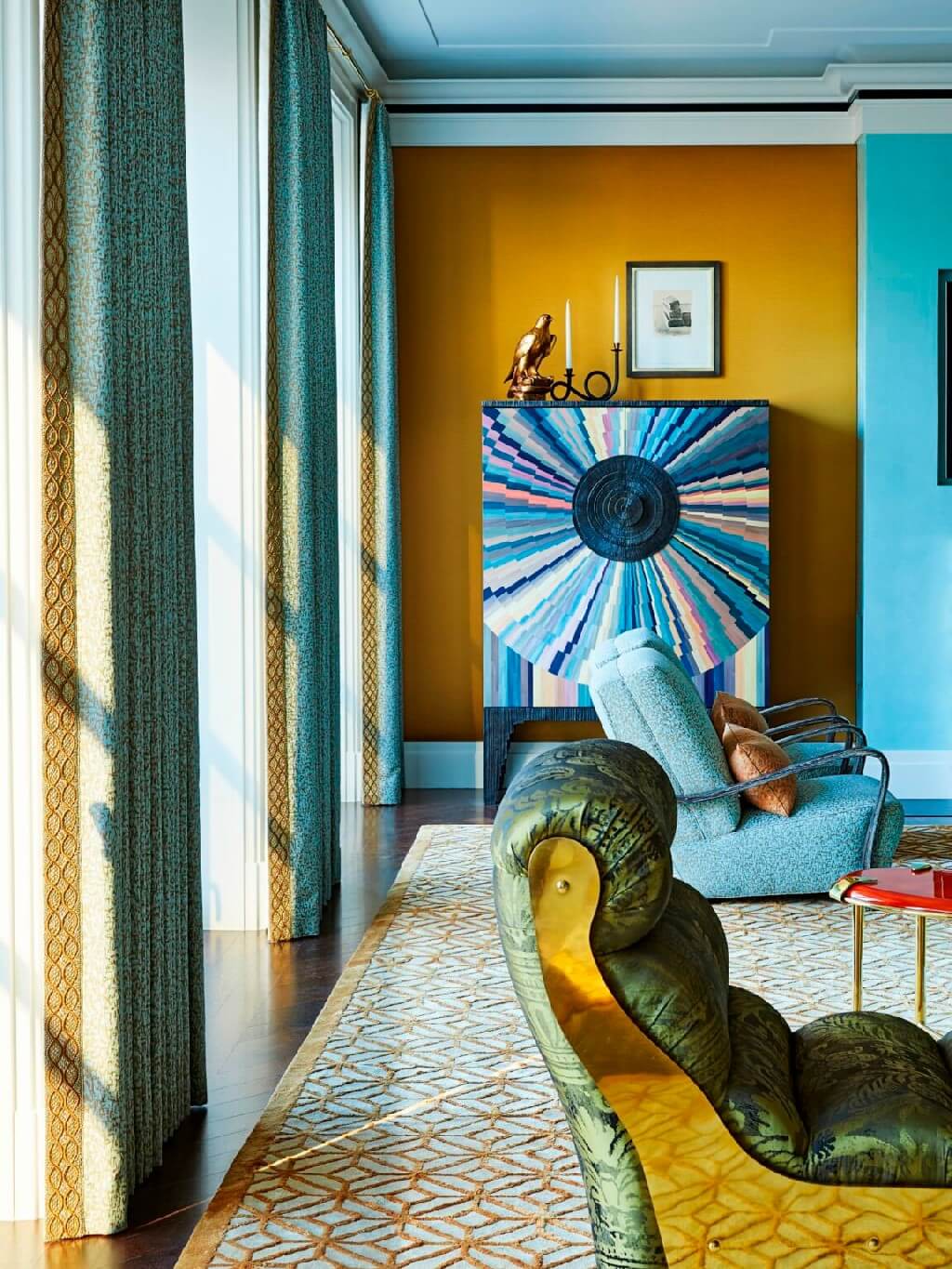 In addition to creating something unique, the preparation for this Manhattan home includes reflecting an American perspective through the design. The result has exceeded their expectations.
Her client's only demands were that the designer pushes herself creatively to deliver something magical. So she embellished every inch of the home with lacquer finishes, hand-painted papers, and tufted silk carpets.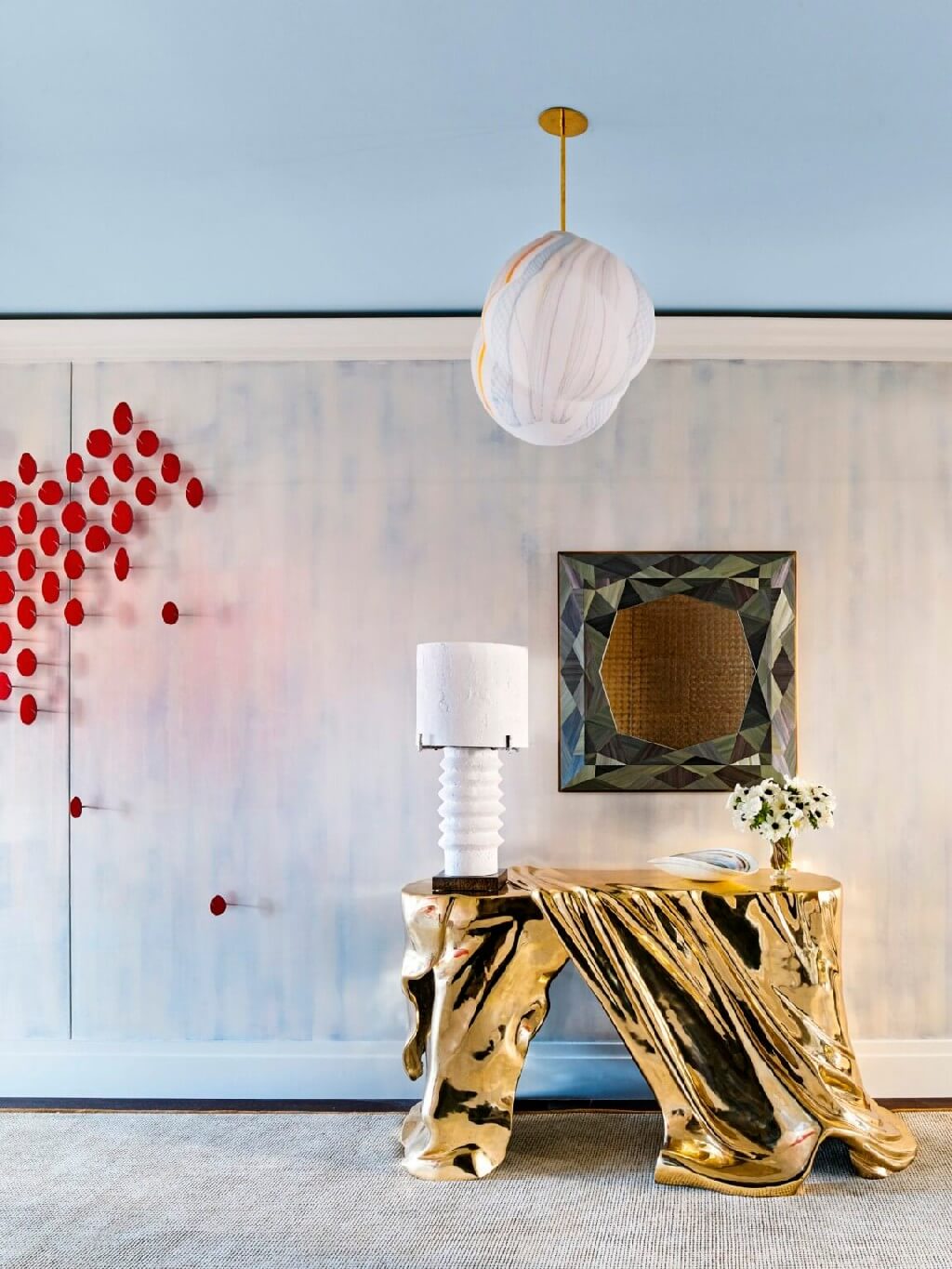 The spectacular location played a significant role in the selection of elevated furnishings and finishes. For example, adorning the walls in gold silk upholstery and light blue Venetian plaster was something that the owners discussed with Isbell from the beginning, emphasizing out-of-the-box thinking.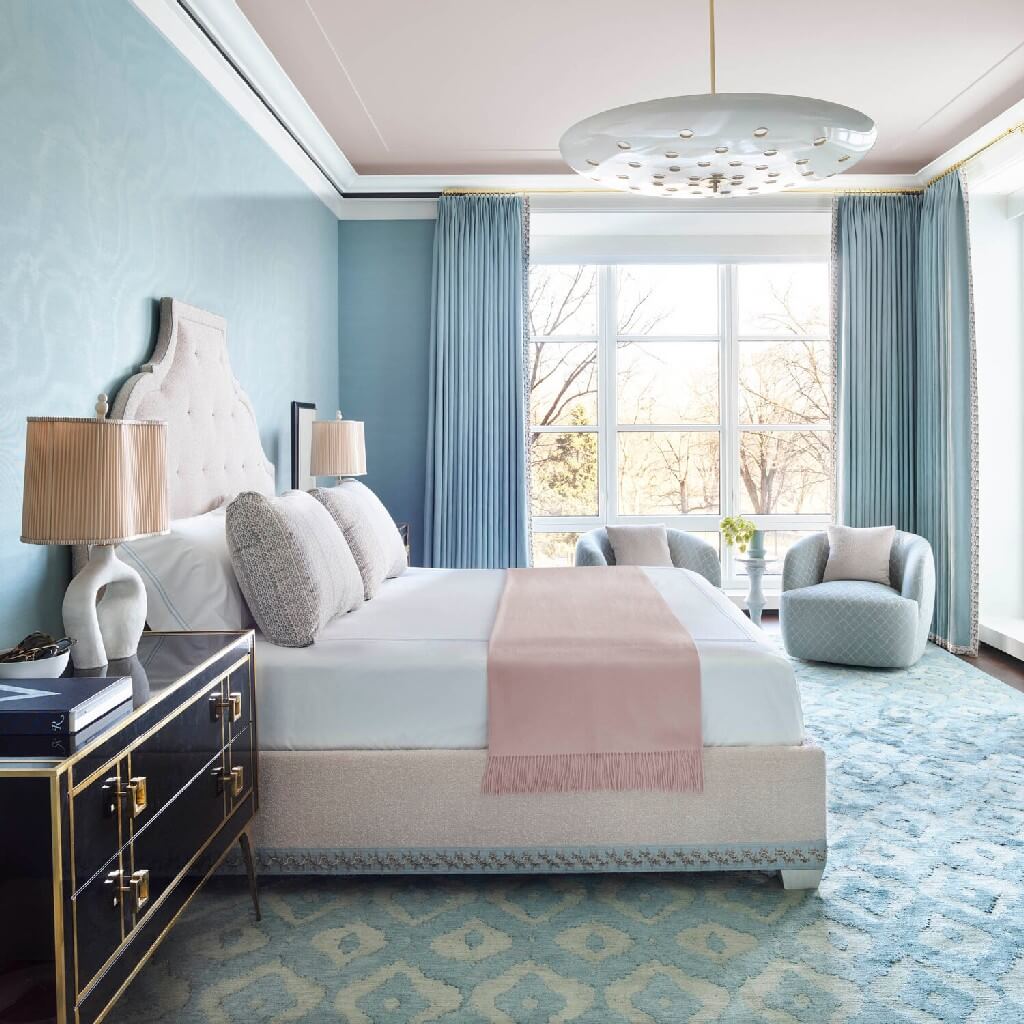 The drama begins in the entryway with pale lilac-lacquered walls. A raw plaster lamp from Blackman Cruz, a Ghost table by Zhipeng Tan, and the commissioned wall sculpture by the artist Carolina Sardi add movement and shadows.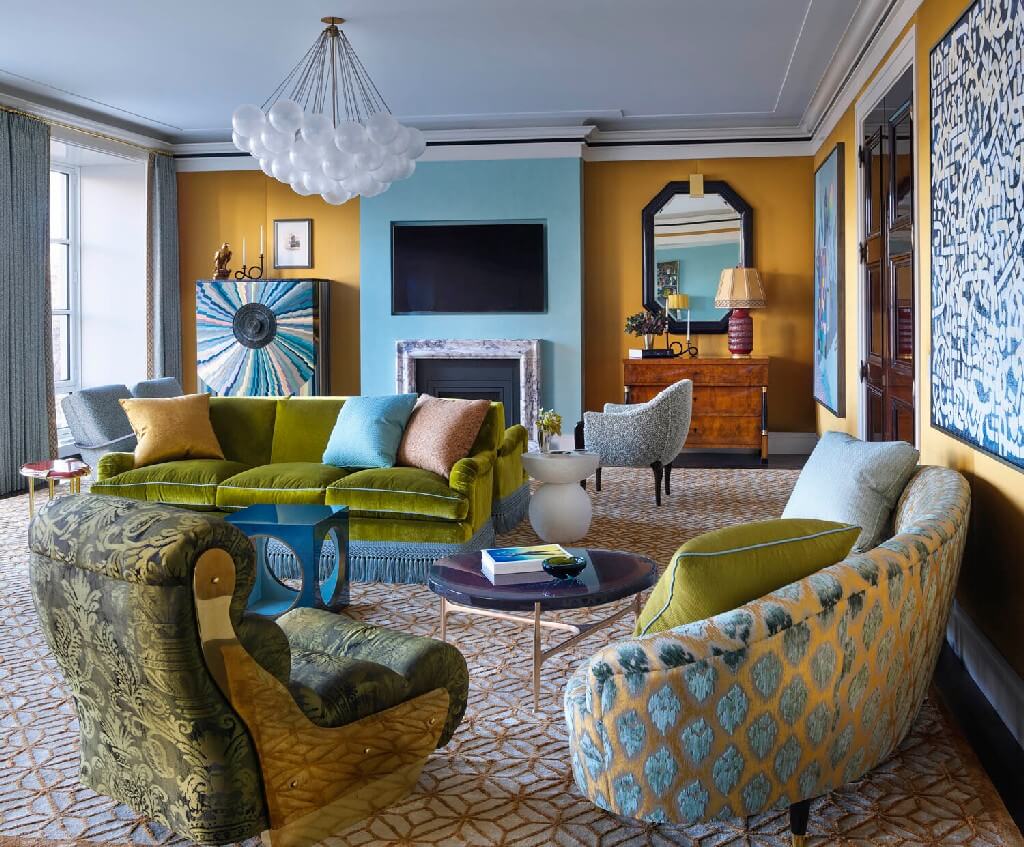 The living room of this luxurious home in Manhattan is filled with plush textures. Among the homeowners' favorite pieces are the curved-shaped sofa, which offers a prime viewing spot, and a multicolored straw marquetry cabinet by Alexander Lamont.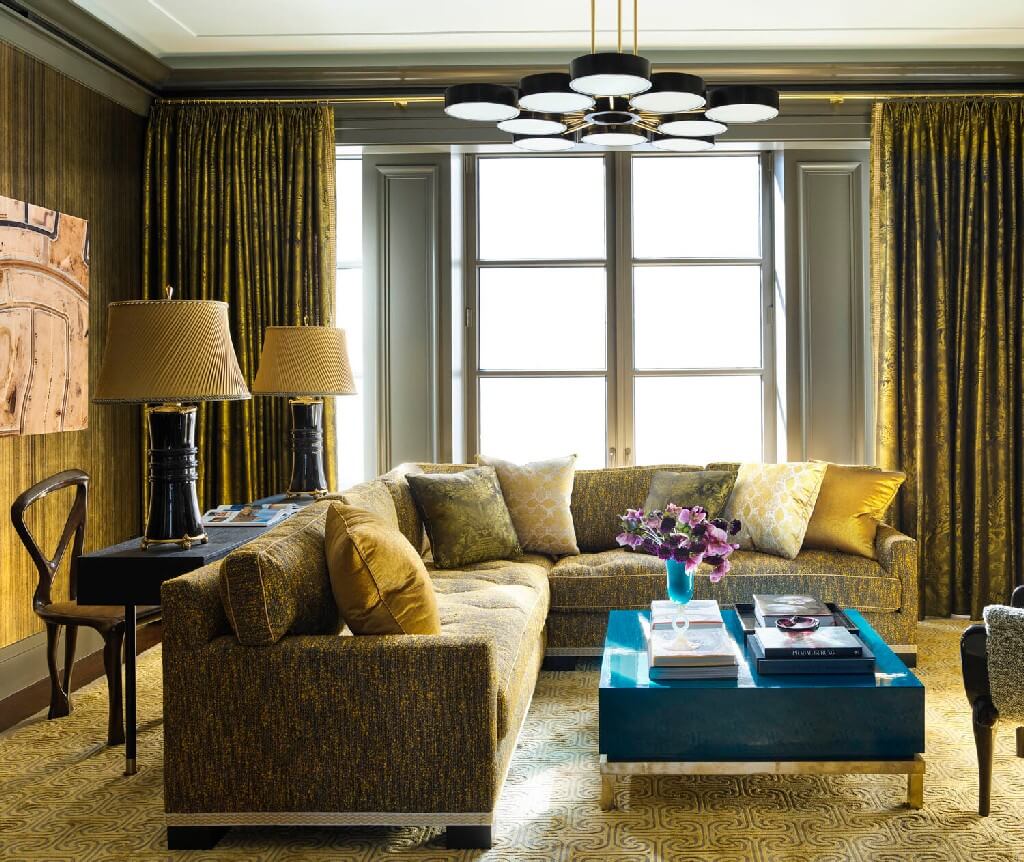 The interior designer used art to honor his clients' origins. "The client was drawn to the Paul Michael Graves oil painting hanging over the sofa in the living room because it was reminiscent of Arabic lettering, whereas other pieces were sourced directly from galleries in the Middle East," he says.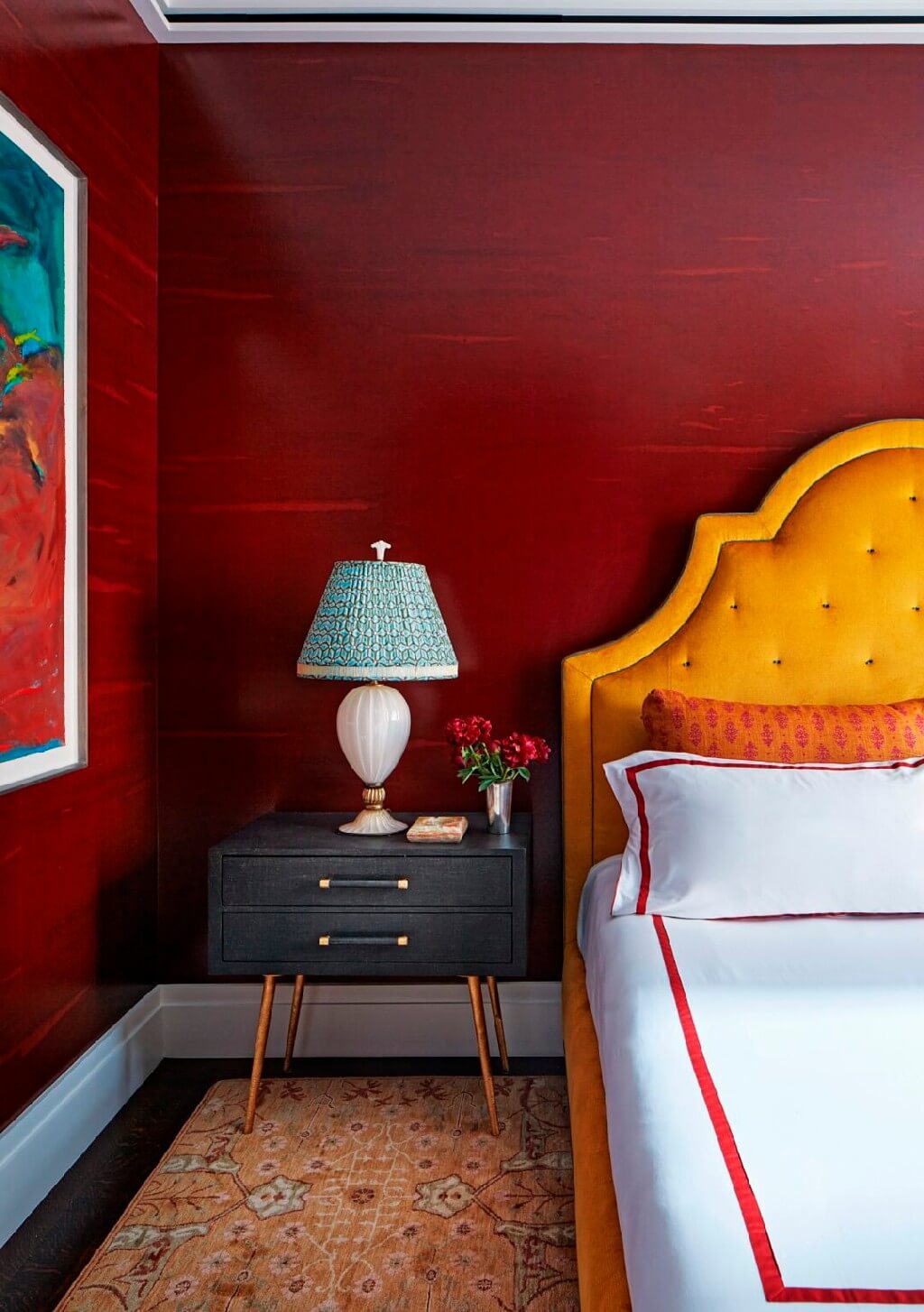 This maximalist home is a sophisticated, colorful jewel box for entertaining. Every surface and detail is extraordinary and was painstakingly crafted. The moody study highlights the gentleman of the house's passion for falconry. "I filled it with vintage books on the sport, especially as it relates to the Middle East," Isbell explains.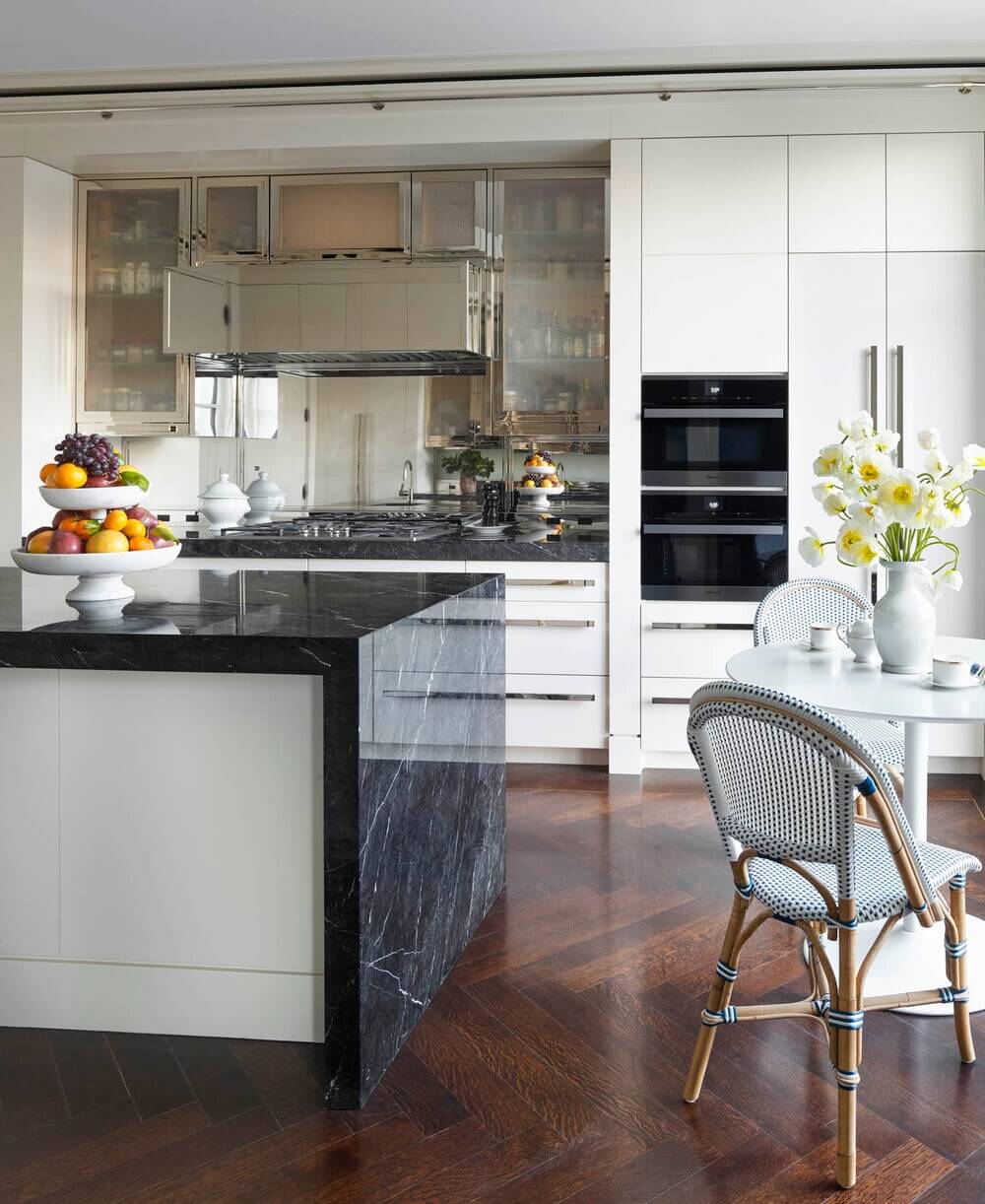 It is typical of the designer's opulent visual signature. "When we first walked in, it was as if we were living in the Museum of Modern Art," the owners recall. Every piece has a story to tell; that is what we call a 'happy journey.' The clients were thrilled with the result. It is far more than they ever dreamed.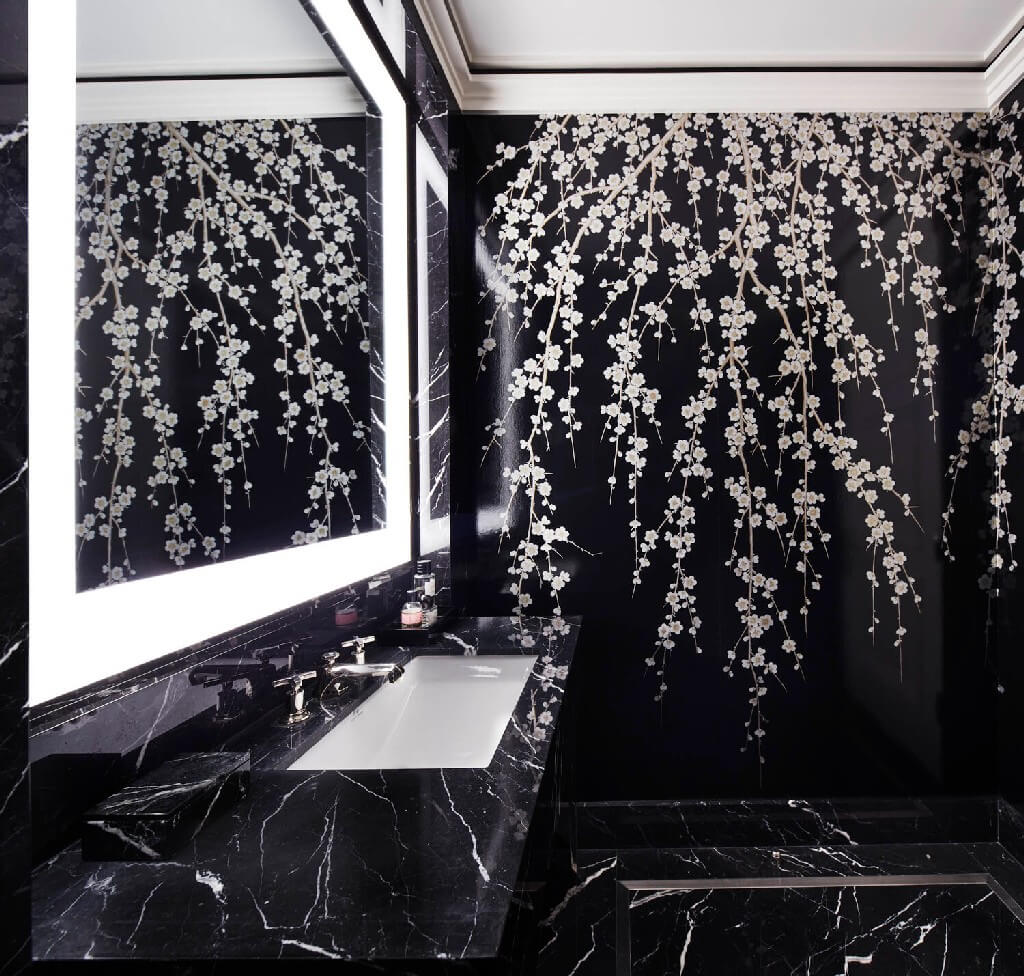 We really hope you liked our article. Feel free to pin all the images to your favorite Pinterest board. Meanwhile, you can also visit our Pinterest boards to get more inspiration.
Get more ideas for your projects and find functional, stylish, and sizable lighting and furniture choices:

Source: AD Middle East