The kernel of wisdom stuck, Cara Delevingne is anything but boring, as her private Los Angeles pleasure dome ably attests. Significant genes are not the only inheritance that supermodel and actress Cara Delevingne collected from her mother, Pandora.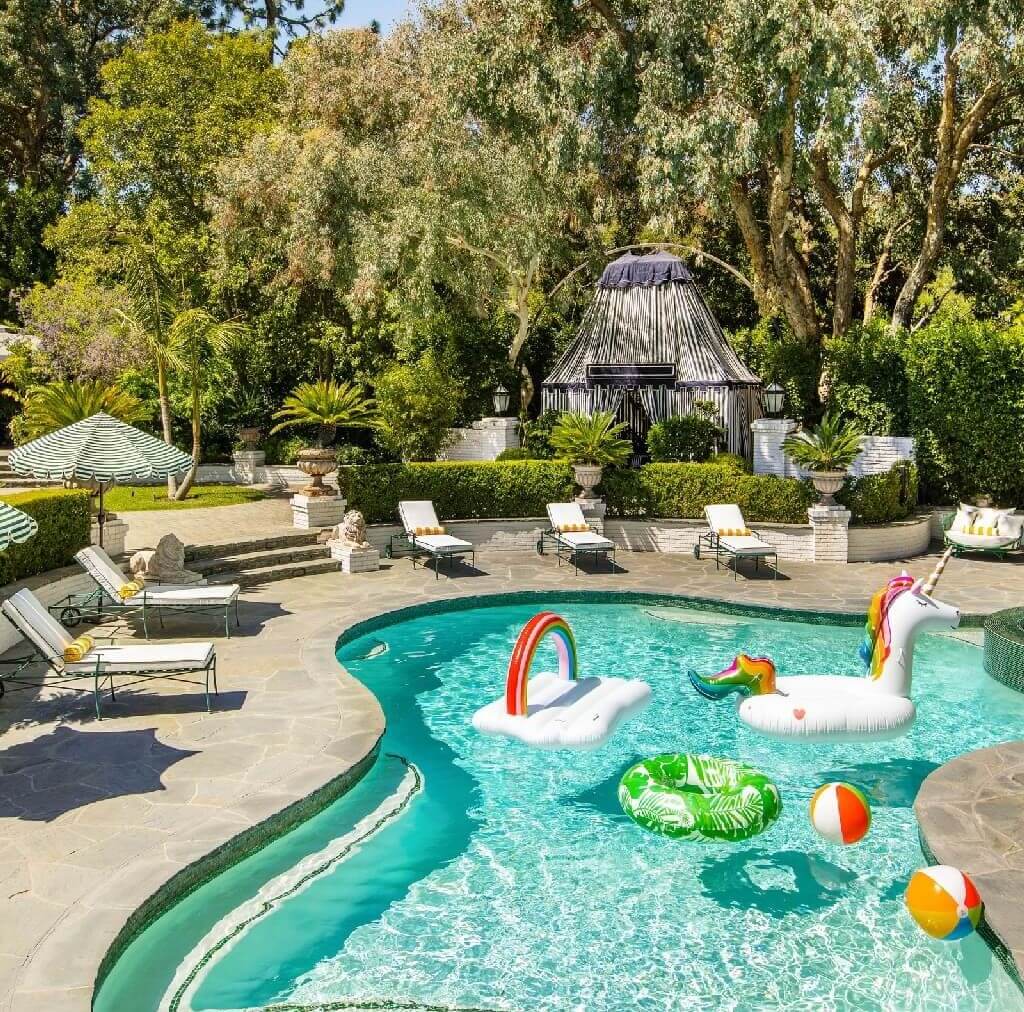 "My work requires me to put on many different hats and costumes. I love slipping into these various characters, so I wanted my home to reflect lots of different themes and moods," says the supermodel.
Architect Nicolò Bini of Line Architecture, Cara Delevingne's accomplice in decorative extravagance, fulfilled his client's mandate with gusto. First, there is the nature theme, explicated in countless design gestures. Walls sheathed in a Gucci wallpaper of overscaled herons; a massive snake carpet in the billiards room and a climbing-leopard carpet on the stair to the upper-floor fun house; a flock of bird sculptures by Mexican artist Sergio Bustamante; and a king's ransom in ferns, palms, topiaries, and other houseplants.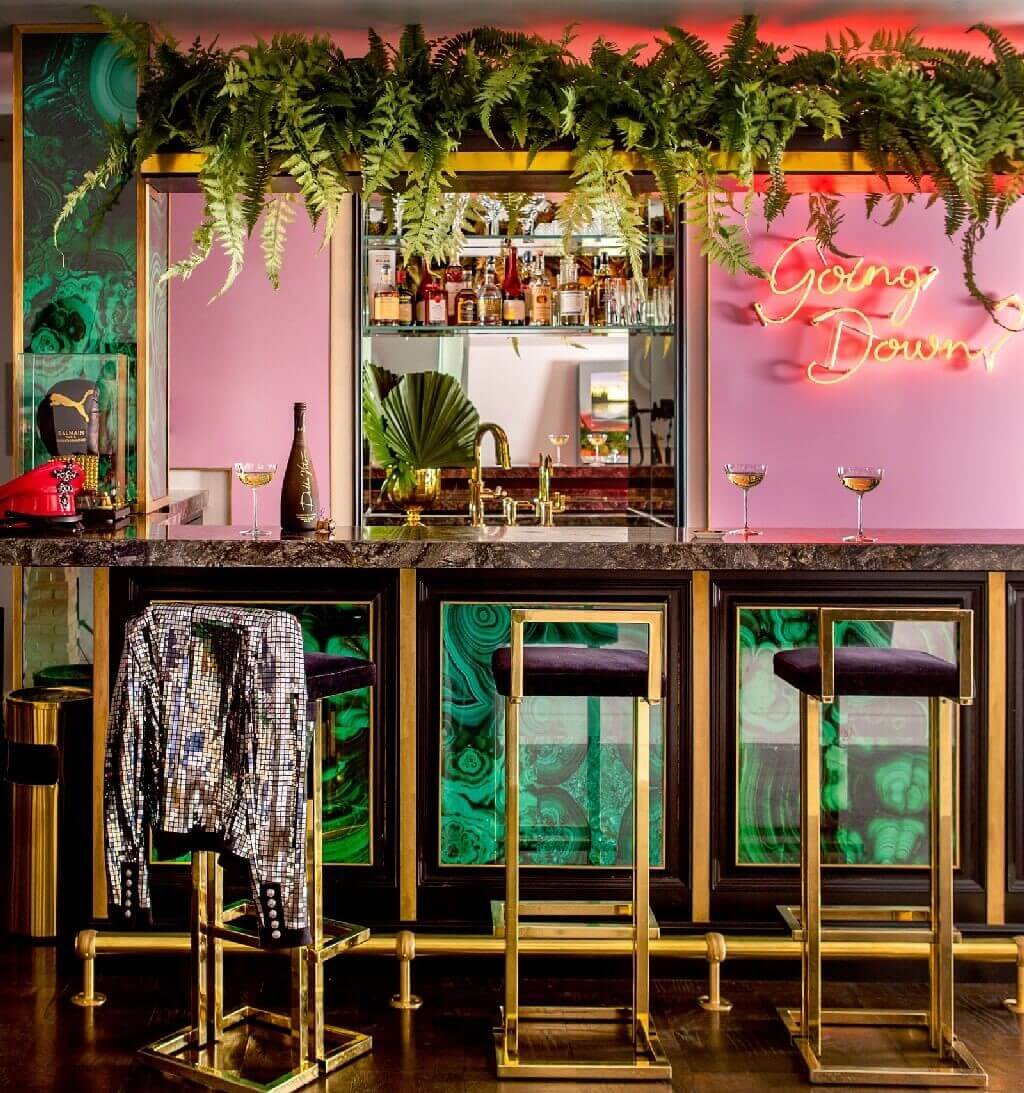 Then there is the fun-and-games theme, represented by a tented poker room; a jolly ball pit; a display wall of kooky hats and a costume room for dress-up parties; and two trampolines set into the ground. "If I am having a bad day, I jump in the ball pit. You cannot cry in a ball pit," she adds.
The white-brick residence, nominally English-country style, was built in 1941 for the Von der Ahe family, founders of the Vons supermarket chain. A profoundly religious clan, the Von der Ahes are said to have hosted Pope John Paul II at the house when he visited L.A. in 1987.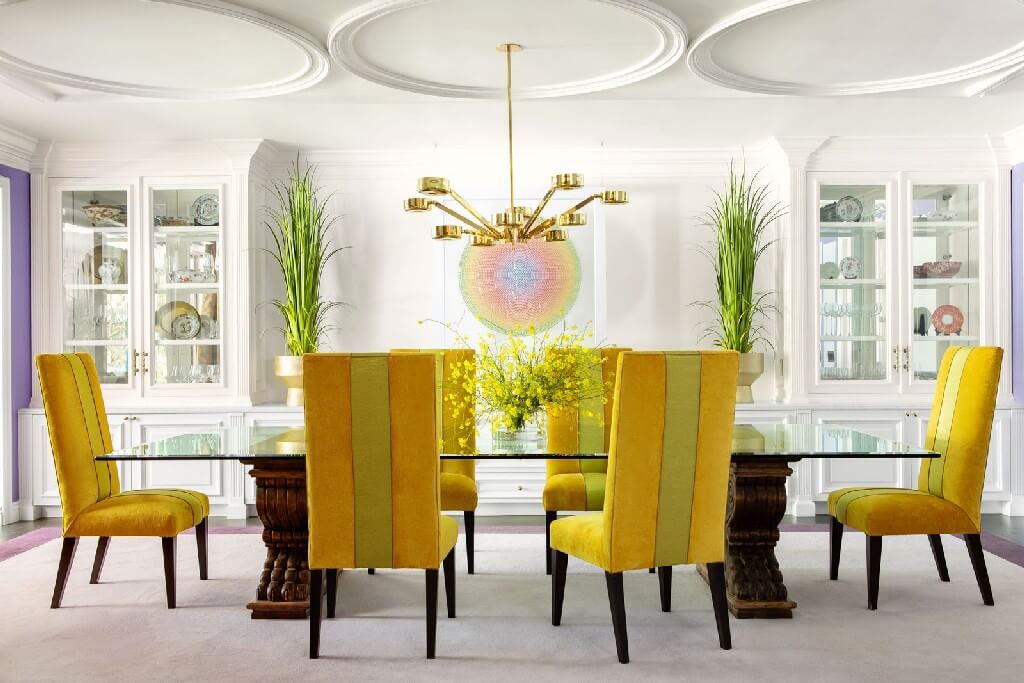 The pontiff also might have done a double-take, if not a full-on spit take, at the sight of Delevingne's attic party bunker, replete with a mirrored ceiling, a tasseled swing, soft serpentine seating inspired by the Courrèges logo, and wrist and ankle restraints. This place is her ultimate expression of home. A Cara-style fantasy filled with references to the many things that turn her on.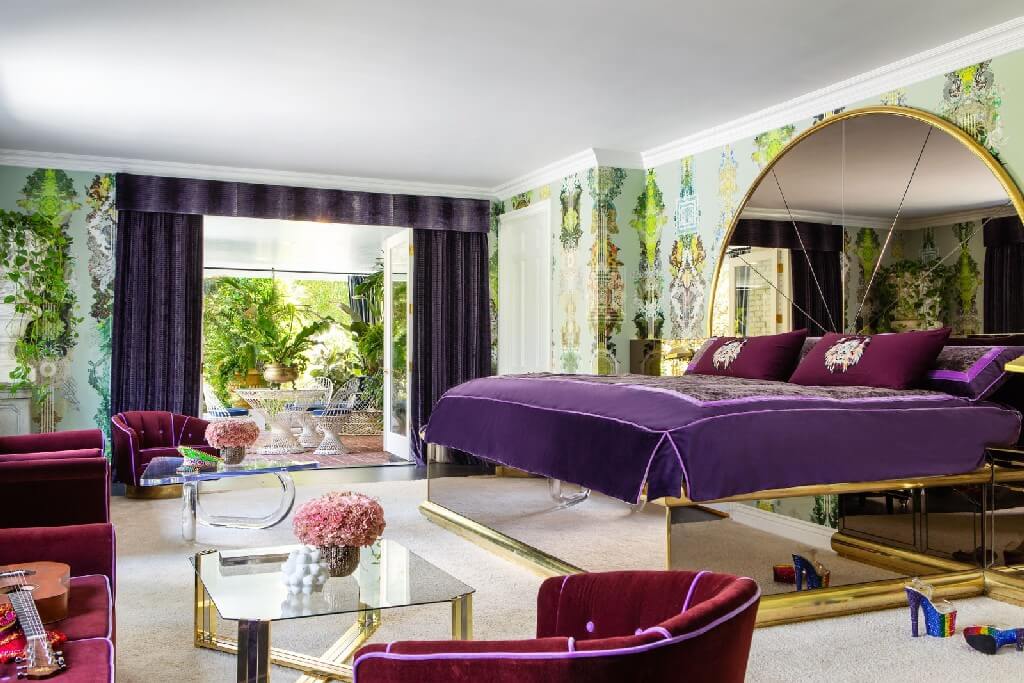 However, despite all the blingy accouterments—the Chanel surfboard, the David Bowie memorial bathroom, the Chemical X bull's-eye sculpture made of thousands of Ecstasy pills suspended in acrylic, Delevingne insists that her house is more than simply a theme park. "It still feels like a home. There is a formal dining room and living room and a great kitchen. However, it is also a kind of journey. The deeper in you go, the more treasures you discover," she says.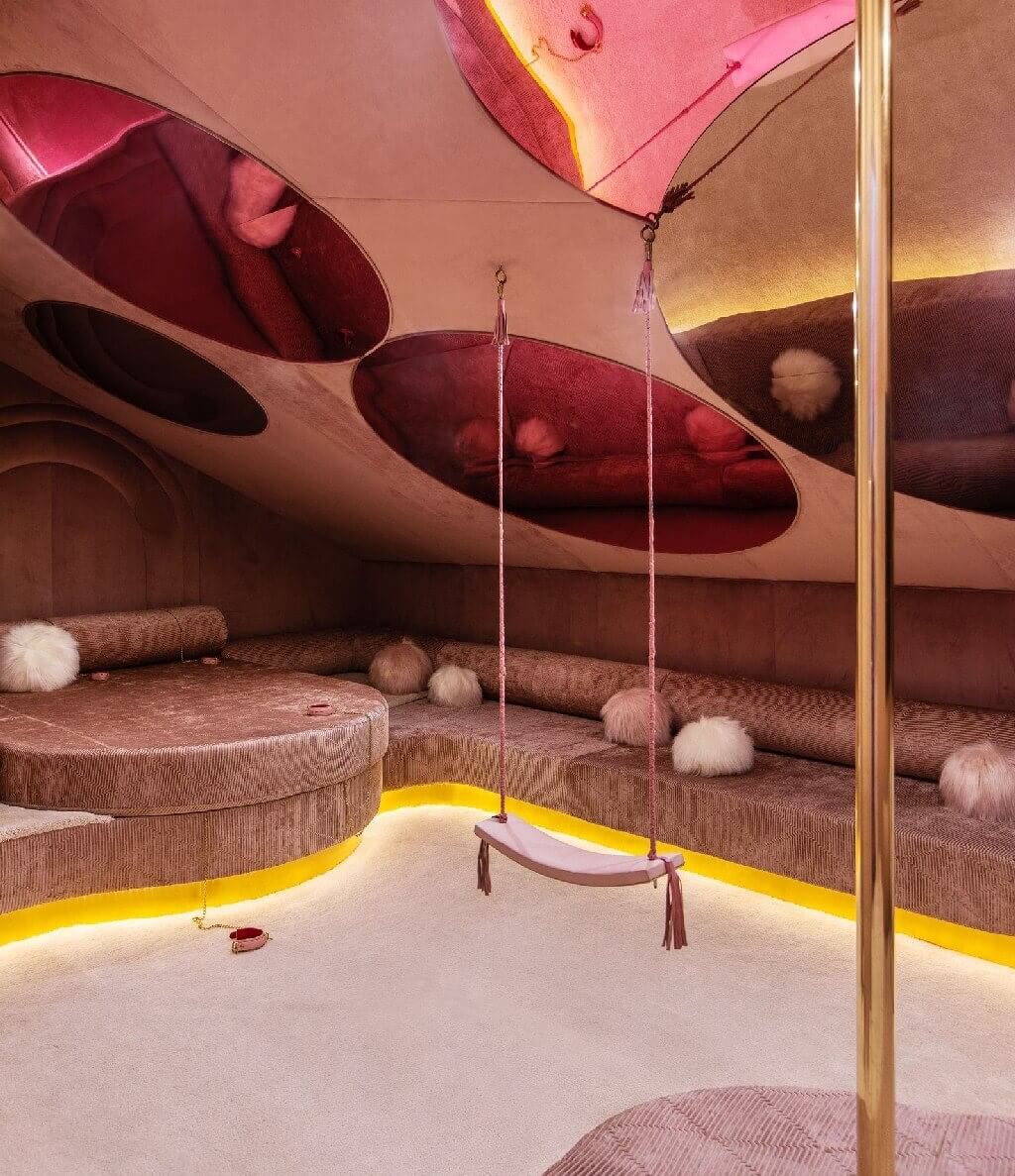 One of the fascinating aspects of the renovation is that Cara Delevingne and Bini kept much of the previous owner's furniture, an unlikely prospect given the complexion of the erstwhile decor.
"There was a goth-glam quality to all of it—lots of black fabrics and finishes and dark, moody spaces," Bini recalls. New upholstery treatments, bespoke details, fresh paint, and a few strategic architectural additions completely transformed the spirit of both the furnishings and the rooms they inhabit. "The big crystal chandelier in the living room was not exactly my thing, so we put a disco ball in the middle of it and added colored lights. All of a sudden, it feels like me."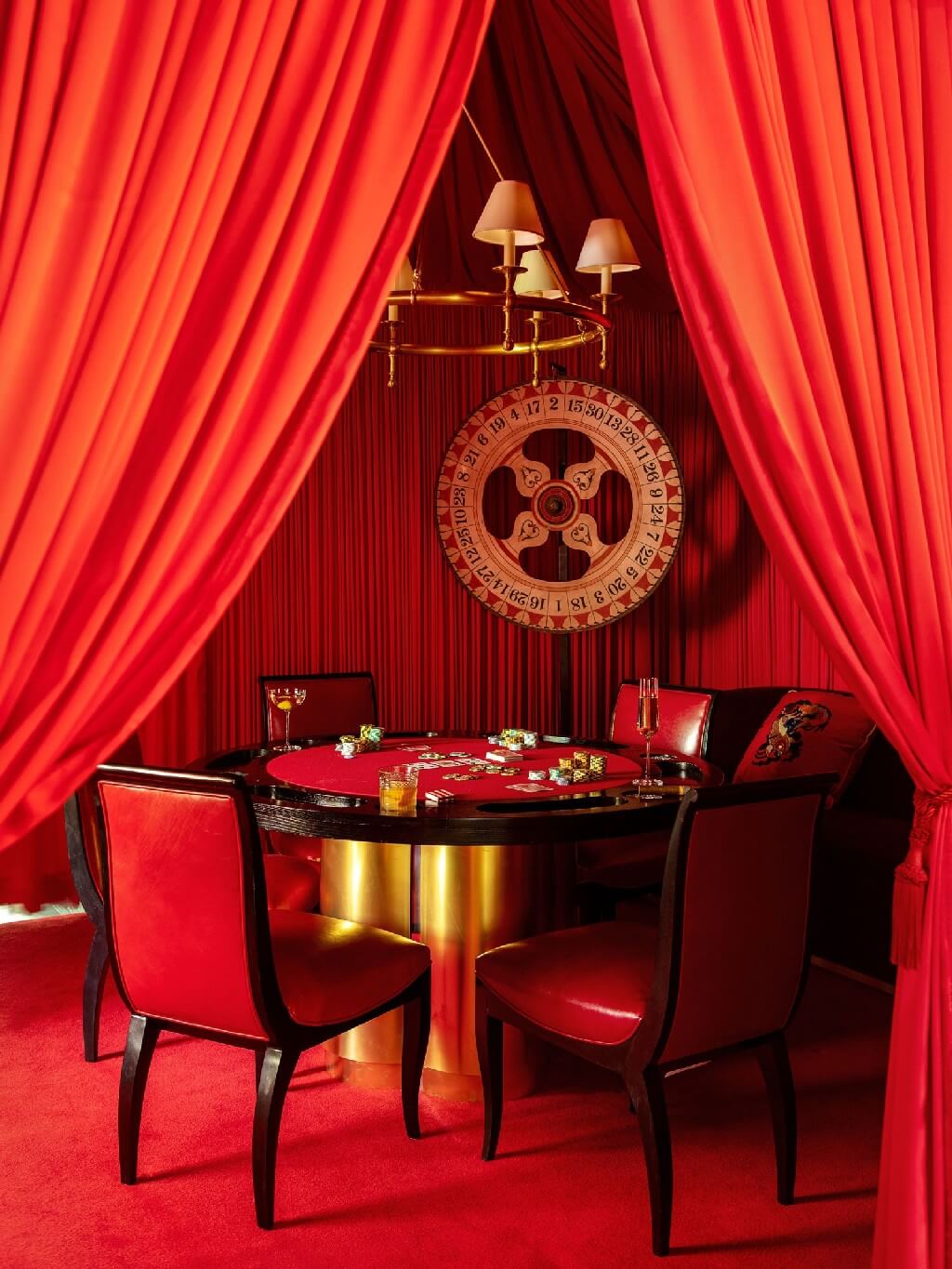 Ultimately, that is the success of Casa Cara. The house feels like a perfect reflection of its owner, in all of her gorgeousness, naughtiness, and outré humor. "It is the design equivalent of a jaw drop," Delevingne concludes. "There is no mistaking whose house you are in."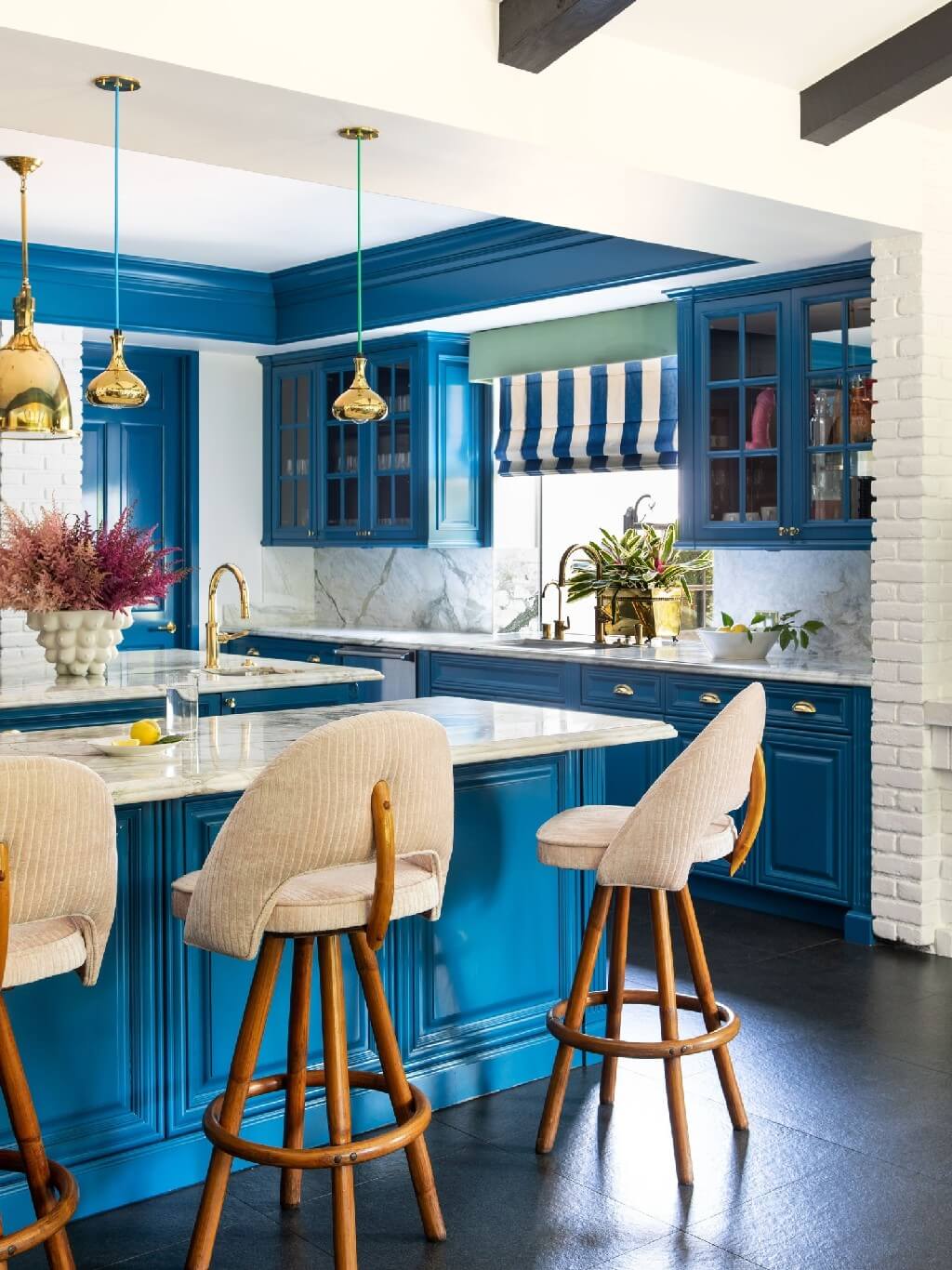 We really hope you liked our celebrity homes article. Feel free to pin all the images to your favourite Pinterest board. Meanwhile, you can also visit our Pinterest boards to get more inspirations.
Get more ideas for your projects and find functional, stylish, and sizable lighting and furniture choices: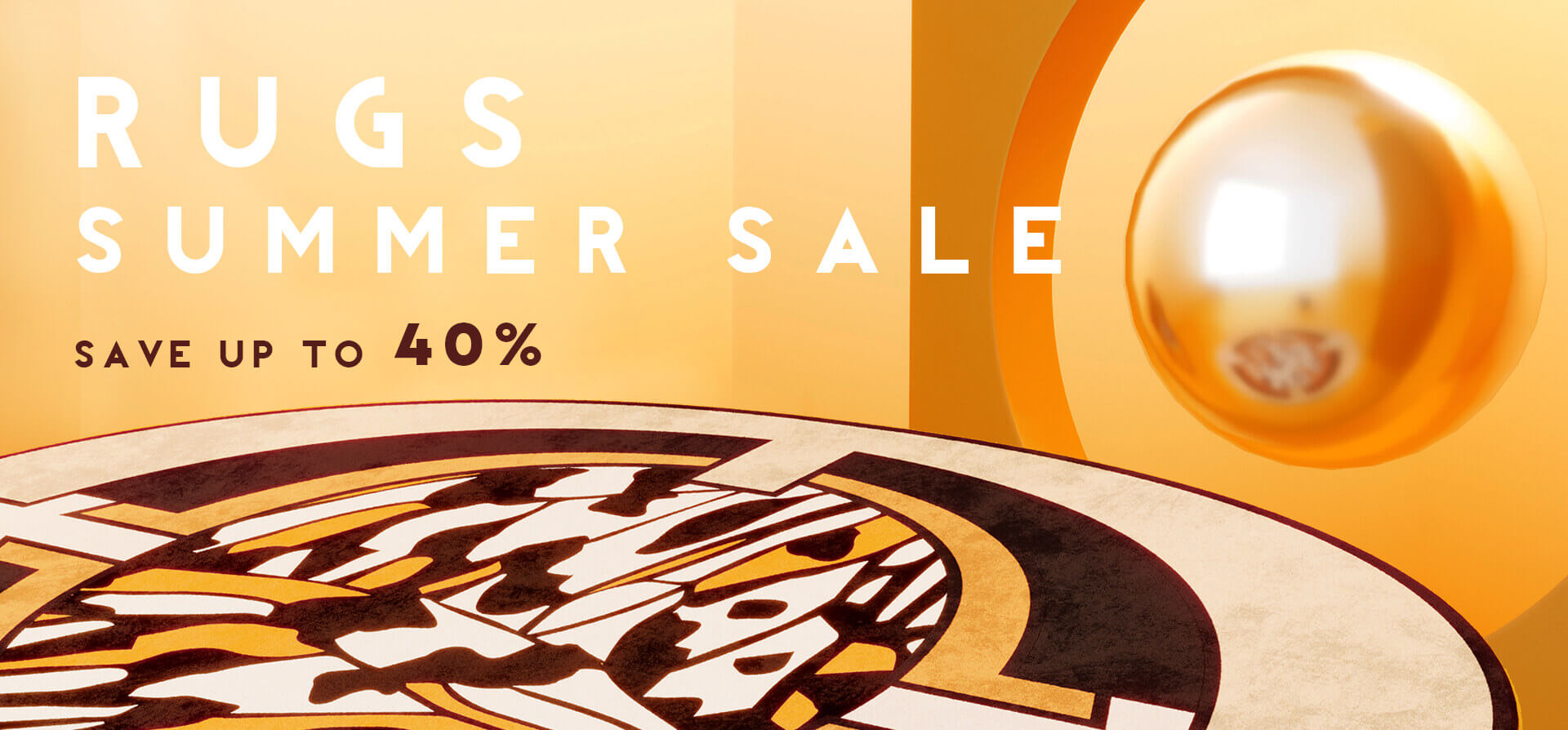 source: AD