Earth tones – colors rooted in nature – are soft, subdued hues that tend to be quite versatile. These earthy colors are inspired by the outside and never stop making the inside feel more welcoming.
But while earth tones can work in a variety of spaces, maintaining visual interest can be complicated. Living rooms are the most suitable spaces for earth tones, as they will give a calm and relaxing environment to the space.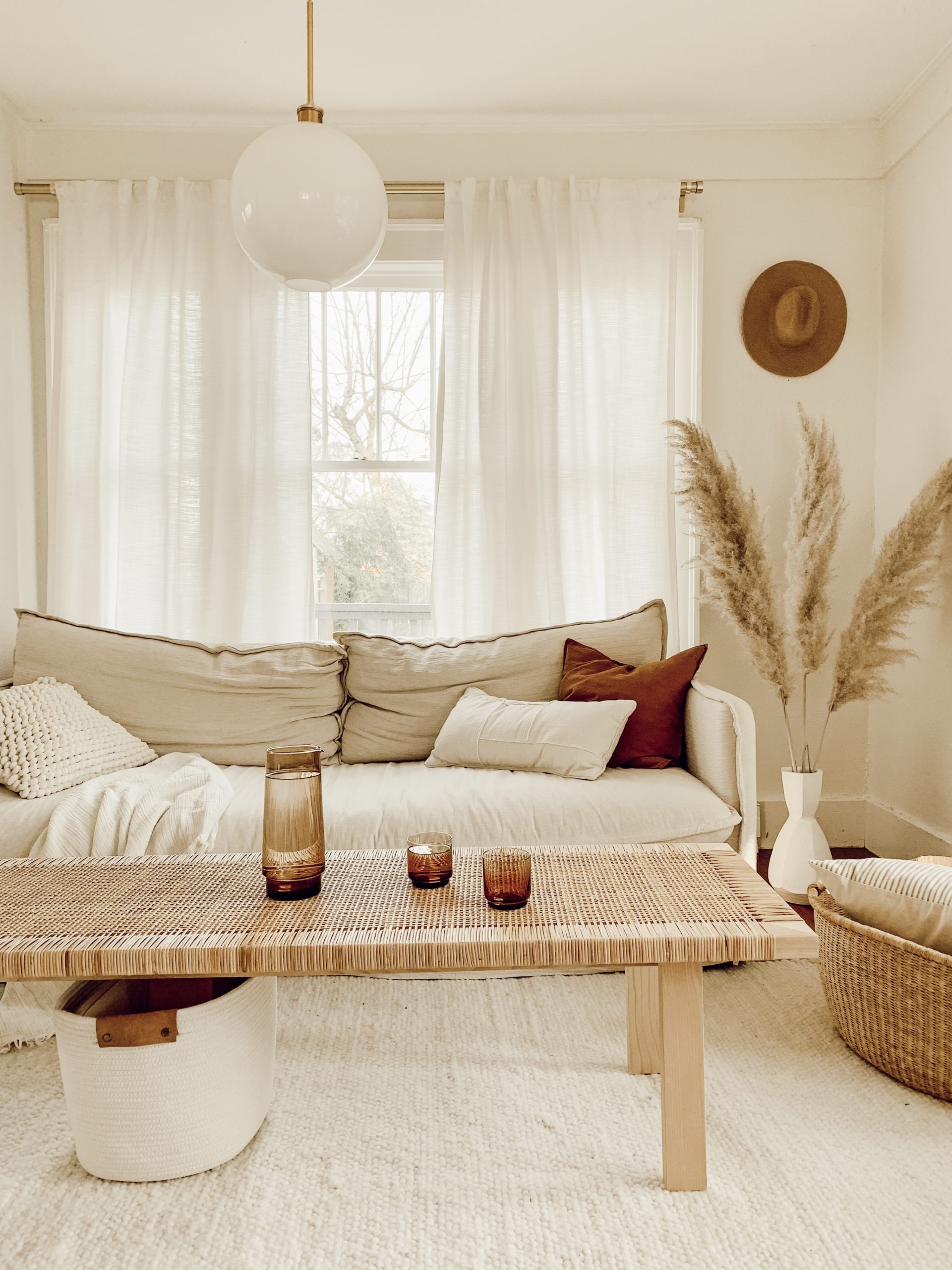 Get inspired by these earth tones interiors designs and take the chance to experience them in your own home.
RUSTIC TAUPE KITCHEN
An all-taupe palette gives a rustic kitchen a timeless appeal.
Neutral colors can create a relaxing and functional space for a kitchen.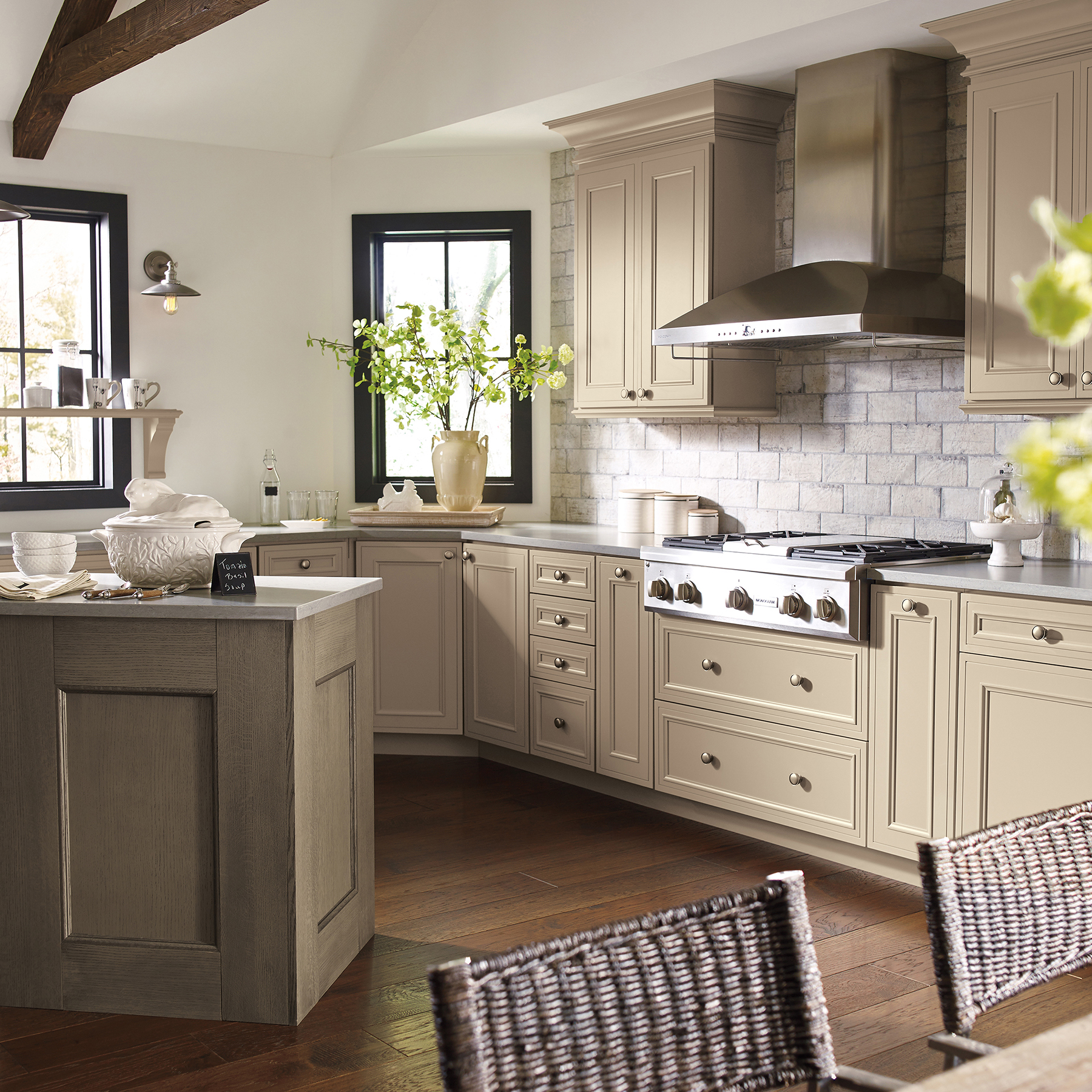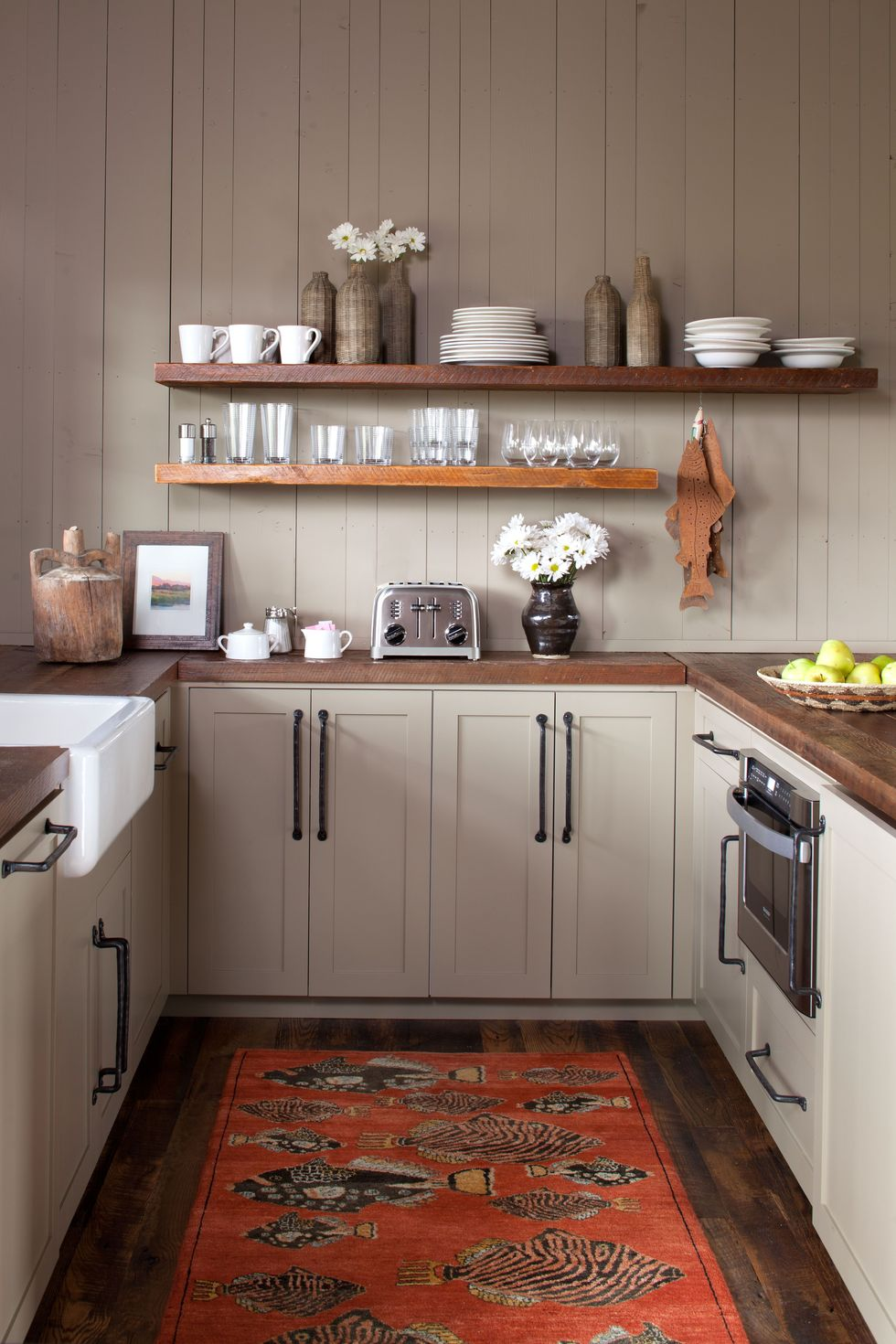 TAUPE BATHROOM
For your spa-type bathroom, join an inviting palette of taupes to complement the room's natural materials. With these shades, you will have your moment of relaxation.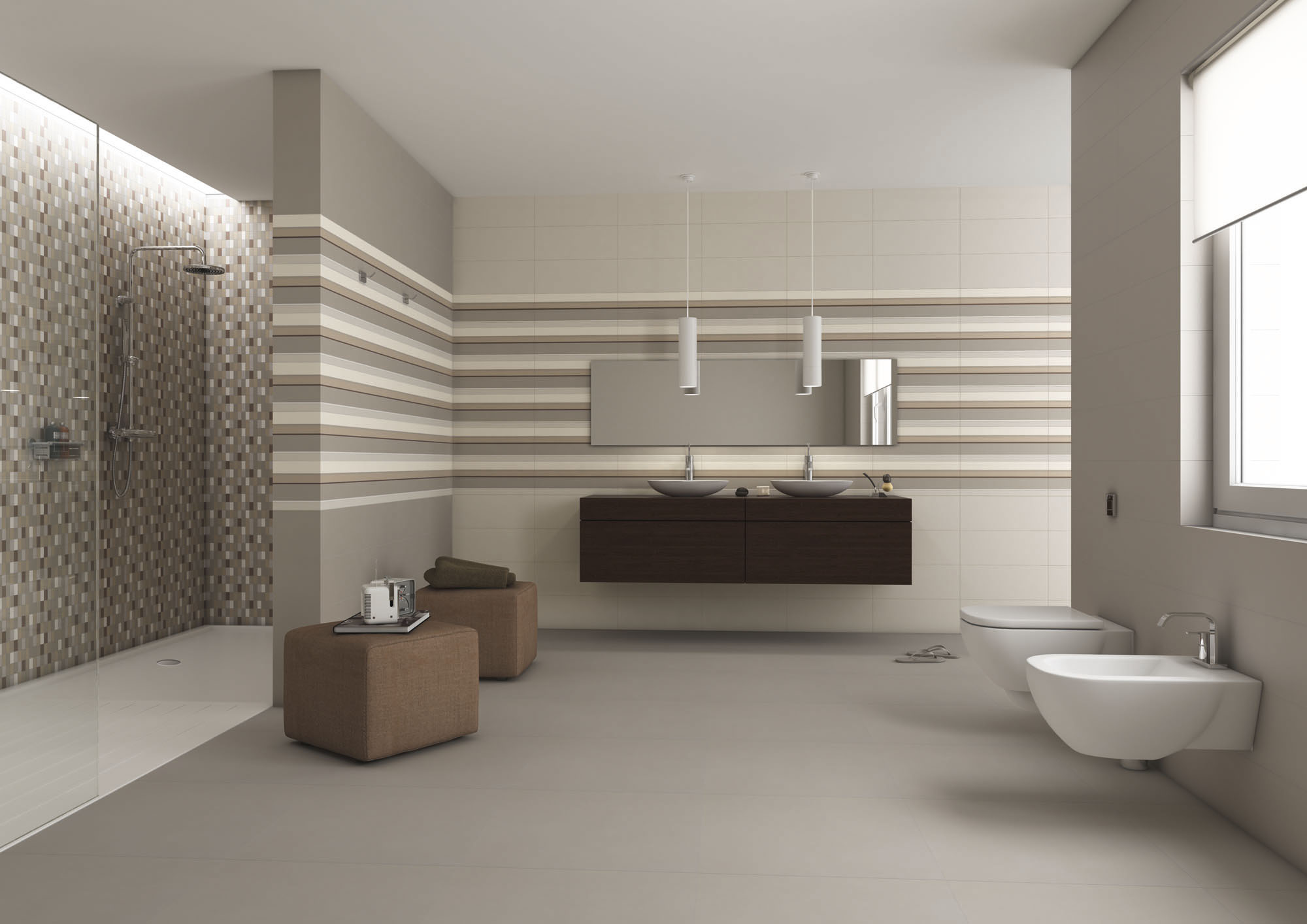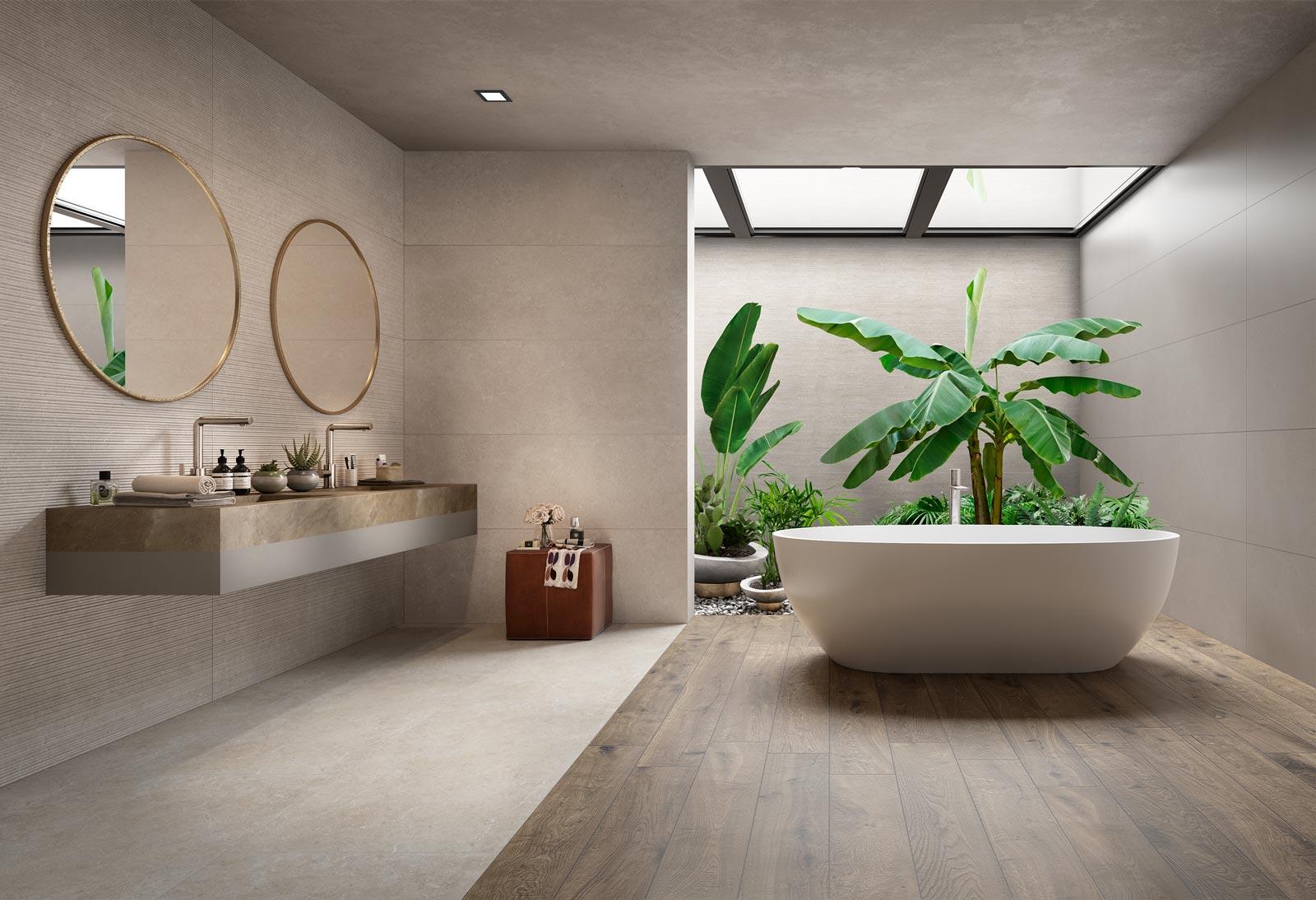 TAUPE DECK
A chic and modern deck inspired by Nature and with earth tones defines a familiar and functional environment.
BEIGE SITTING ROOM
When it comes to living room designs, beige is the new black. It's as airy and clean as white but with more warmth. Beige is the best way to make rooms of all sizes look larger. Also coordinates well with virtually every other color, making it easy for you to mix up your living room with new throw pillows, curtains or decor any time you need a change of scenery.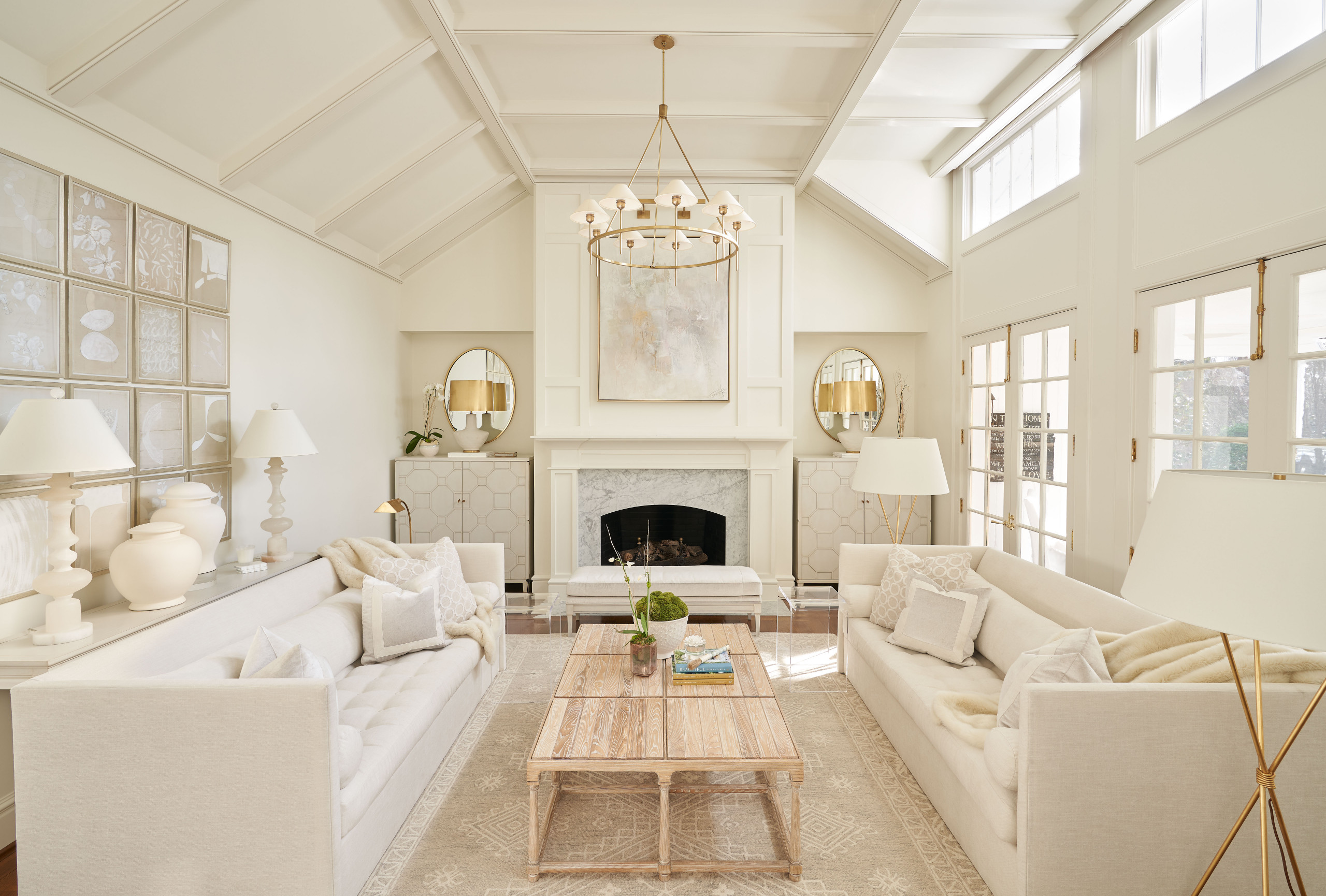 CHOCOLATE BROWN LIVING ROOM
Chocolate brown walls or sofas, together with small details of bright color, bring a sensation of warmth and sophisticated elegance to any living room.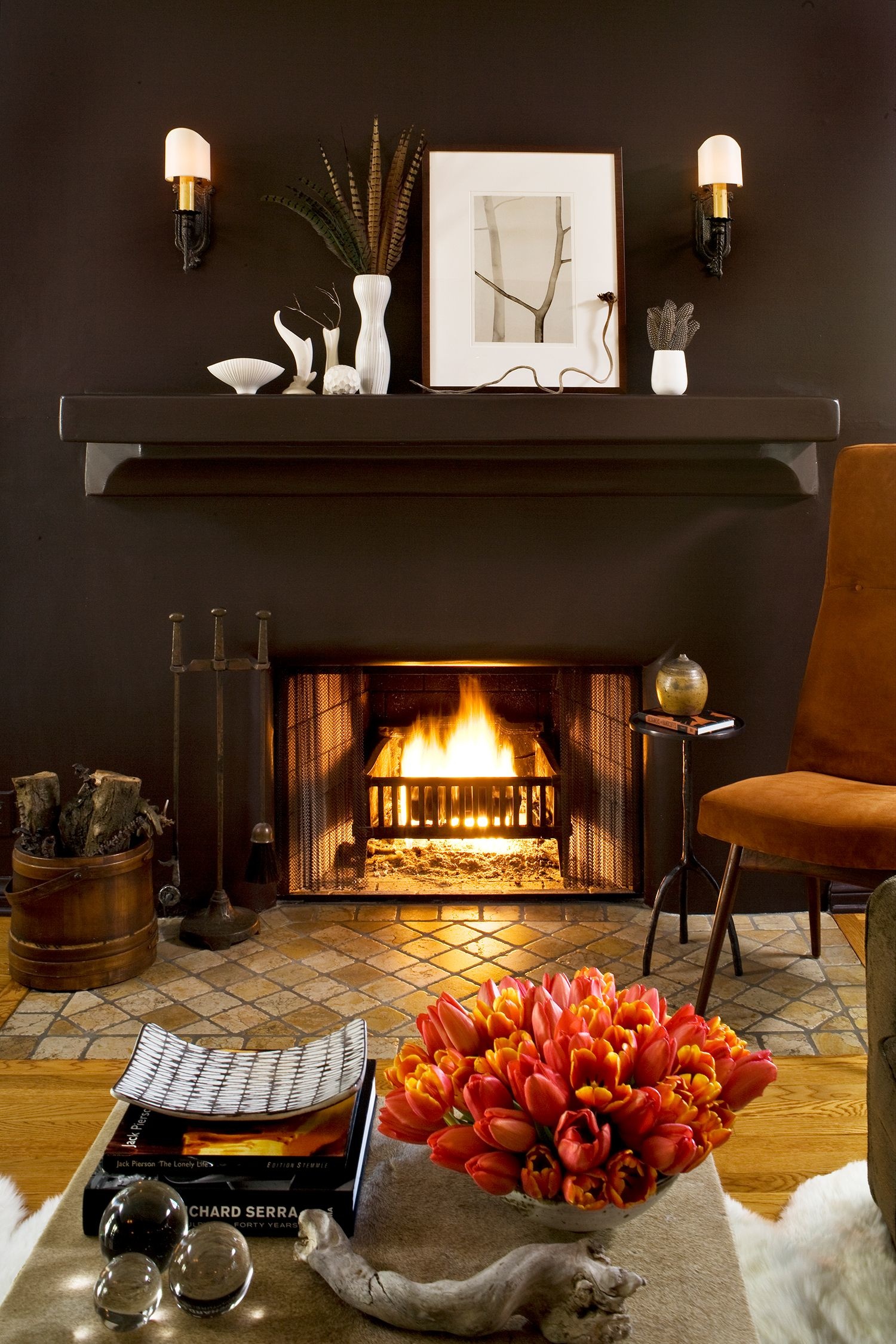 MUSTARD BEDROOM
The master bedroom, in every house, is a place of refuge that has to portray our personality and soul.
The mustard color, along with other colors, creates the perfect environment for relaxing.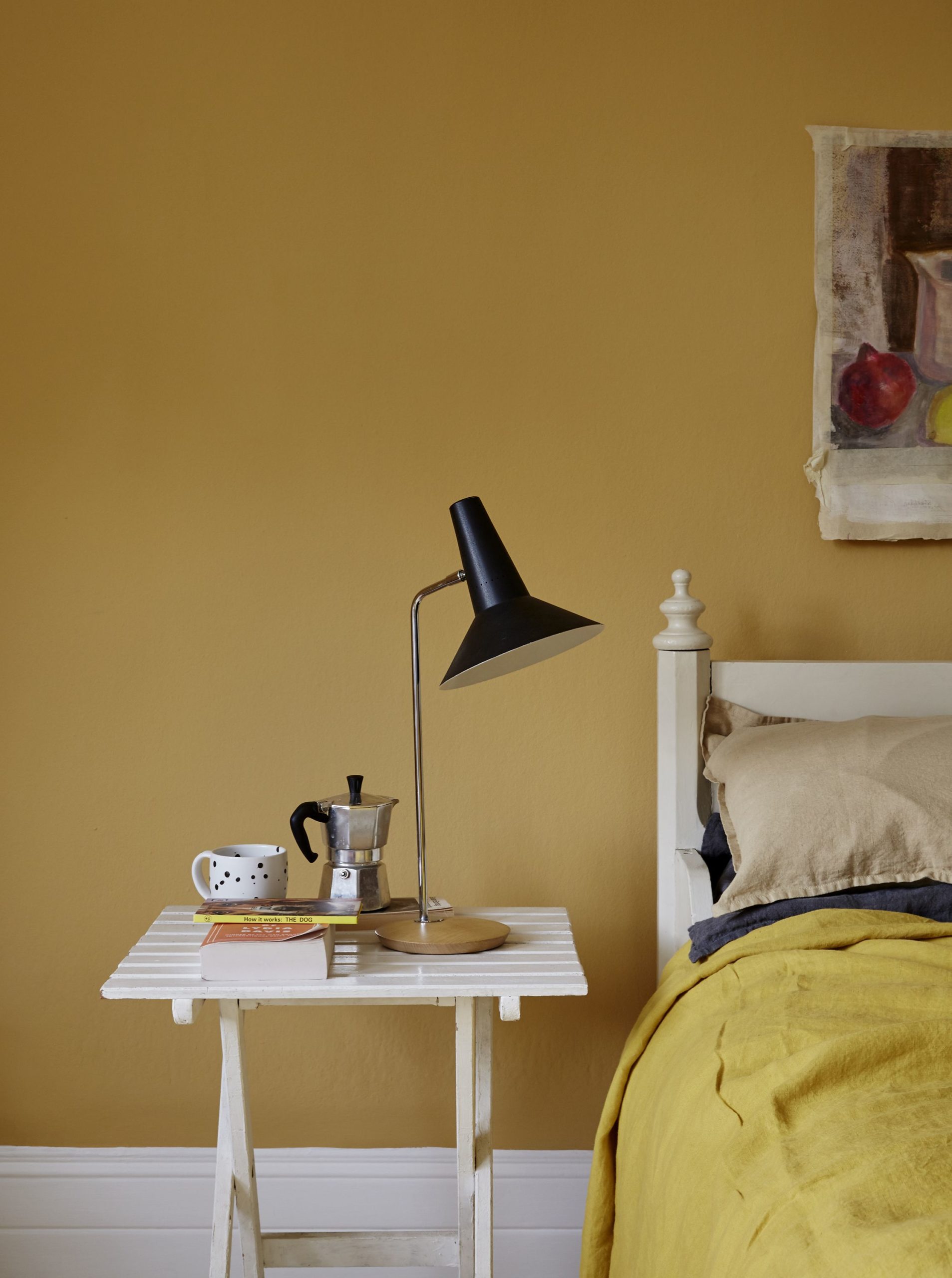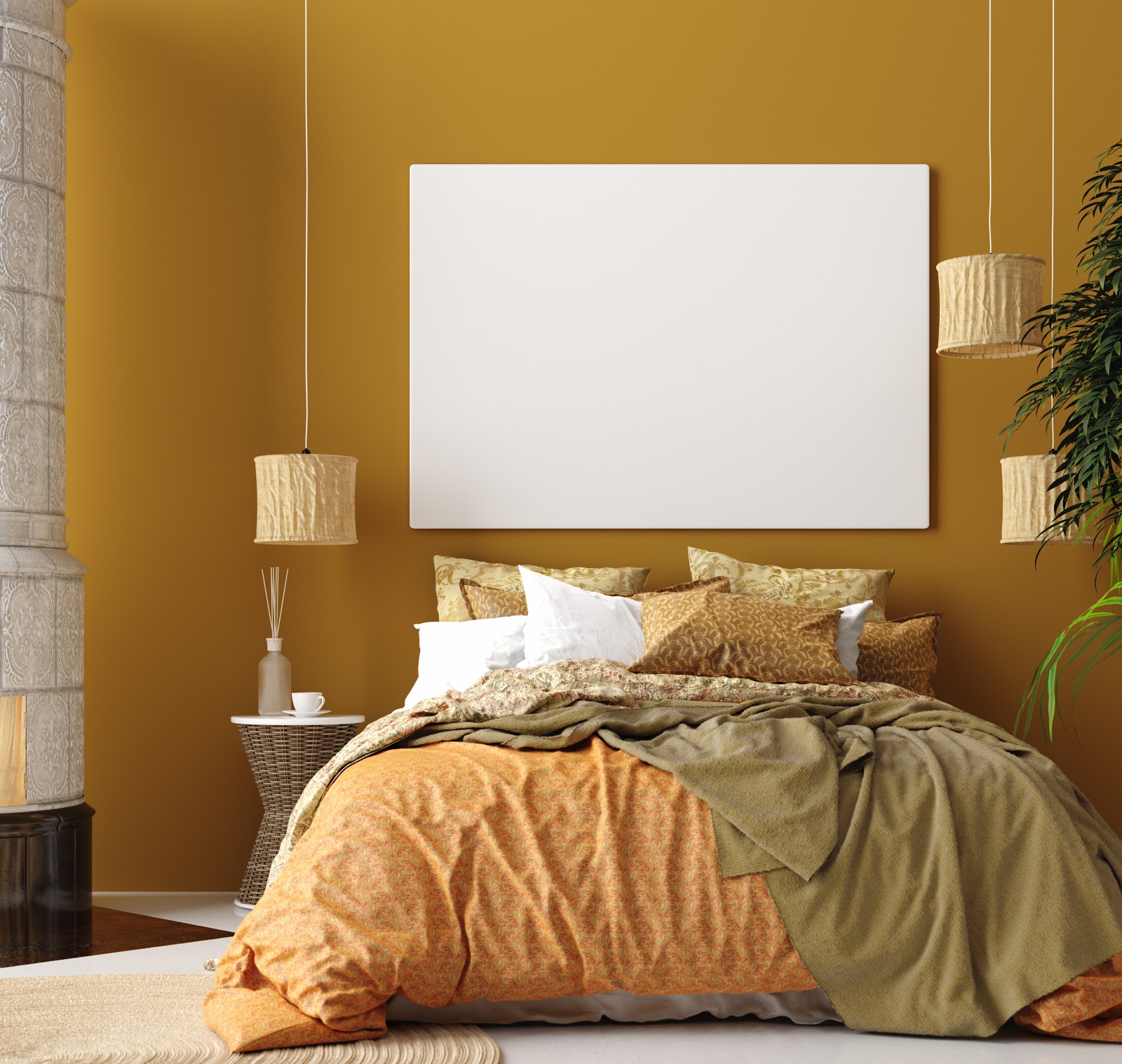 MASTER BEDROOM
This master bedroom showcases a minimalist aesthetic, which relies on window treatments and a fan-shaped headboard in a mustard yellow print.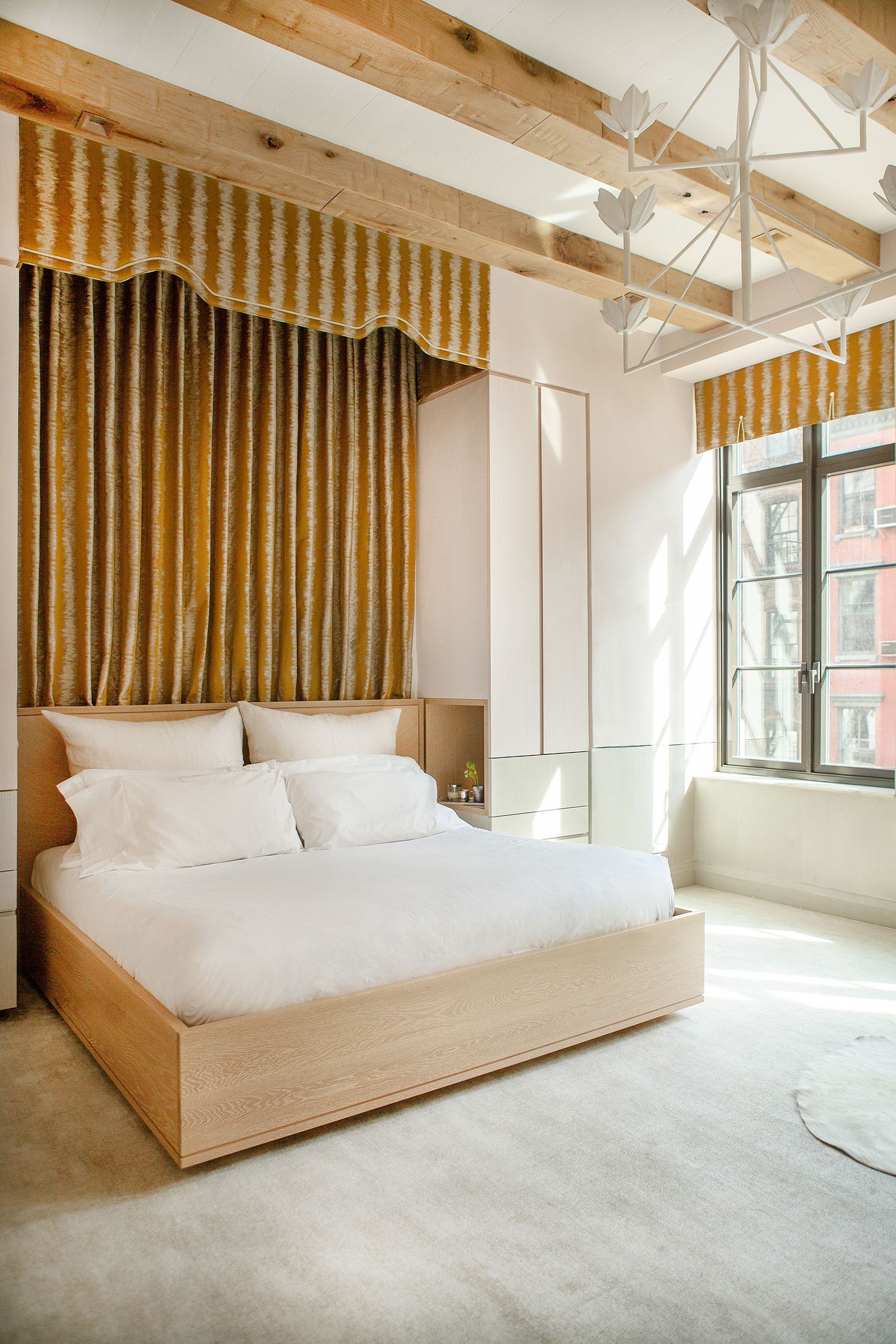 ORANGE LIVING ROOM
Burnt orange steals the show, serving as an elegant backdrop for a gallery of portraits.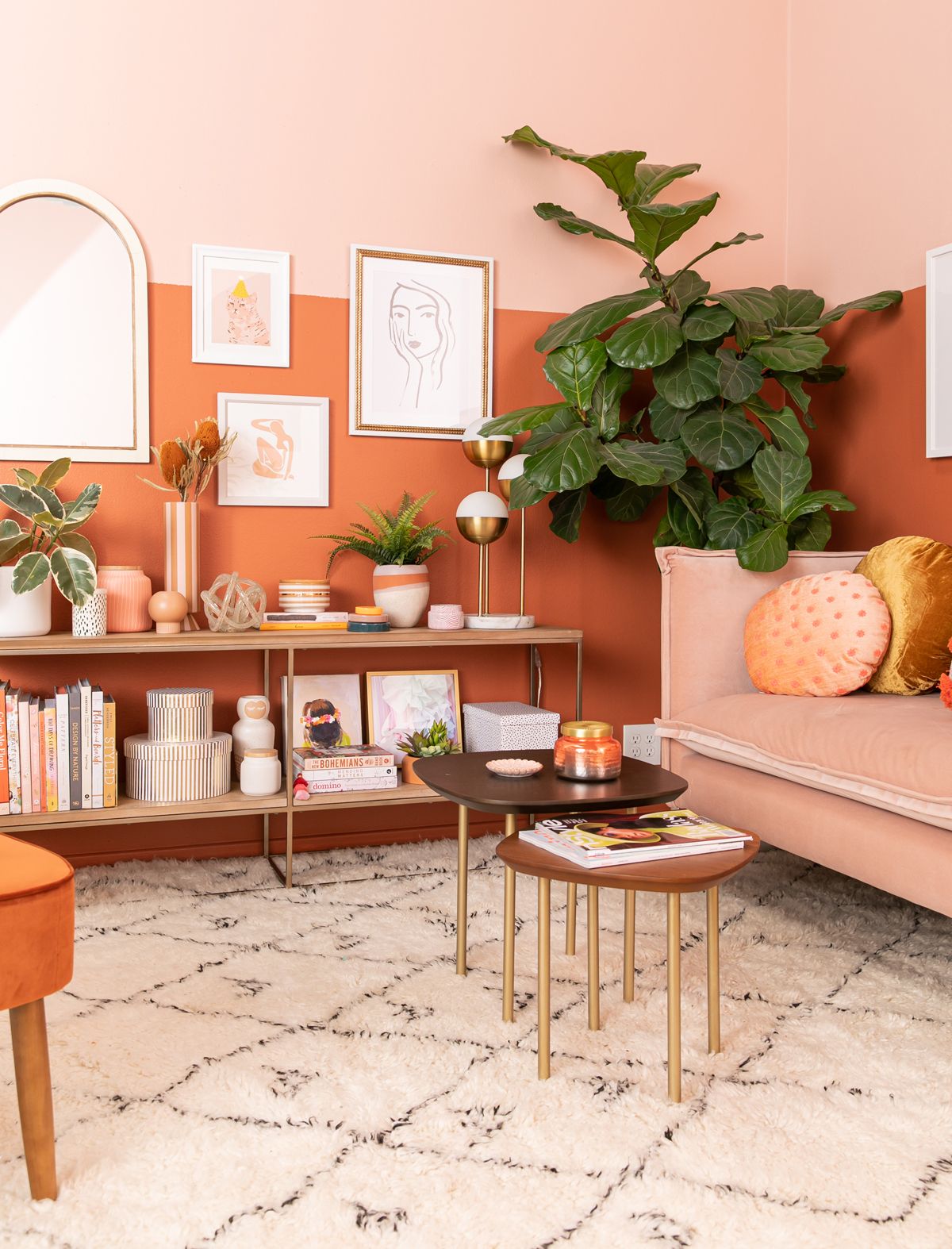 BURNT ORANGE LIVING ROOM
The burnt orange, together with brown, makes any living room look welcoming and inviting. The upholstery and the carpets in neutral colors serve as a background to make the orange accent pieces pop.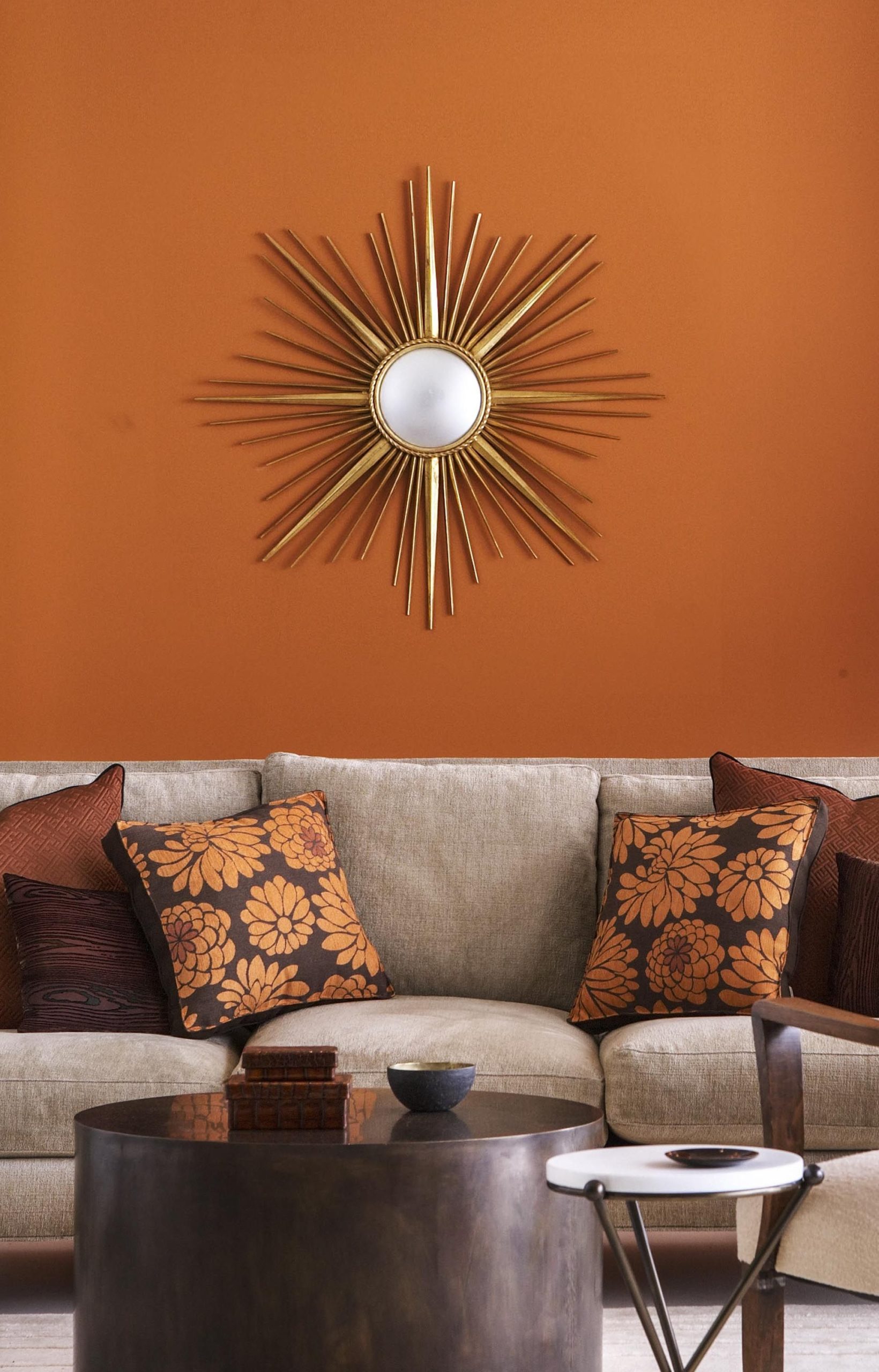 MUTED ORANGE ENTRY
Entryways in pumpkin-colored tones are a trend that more and more designers are adopting.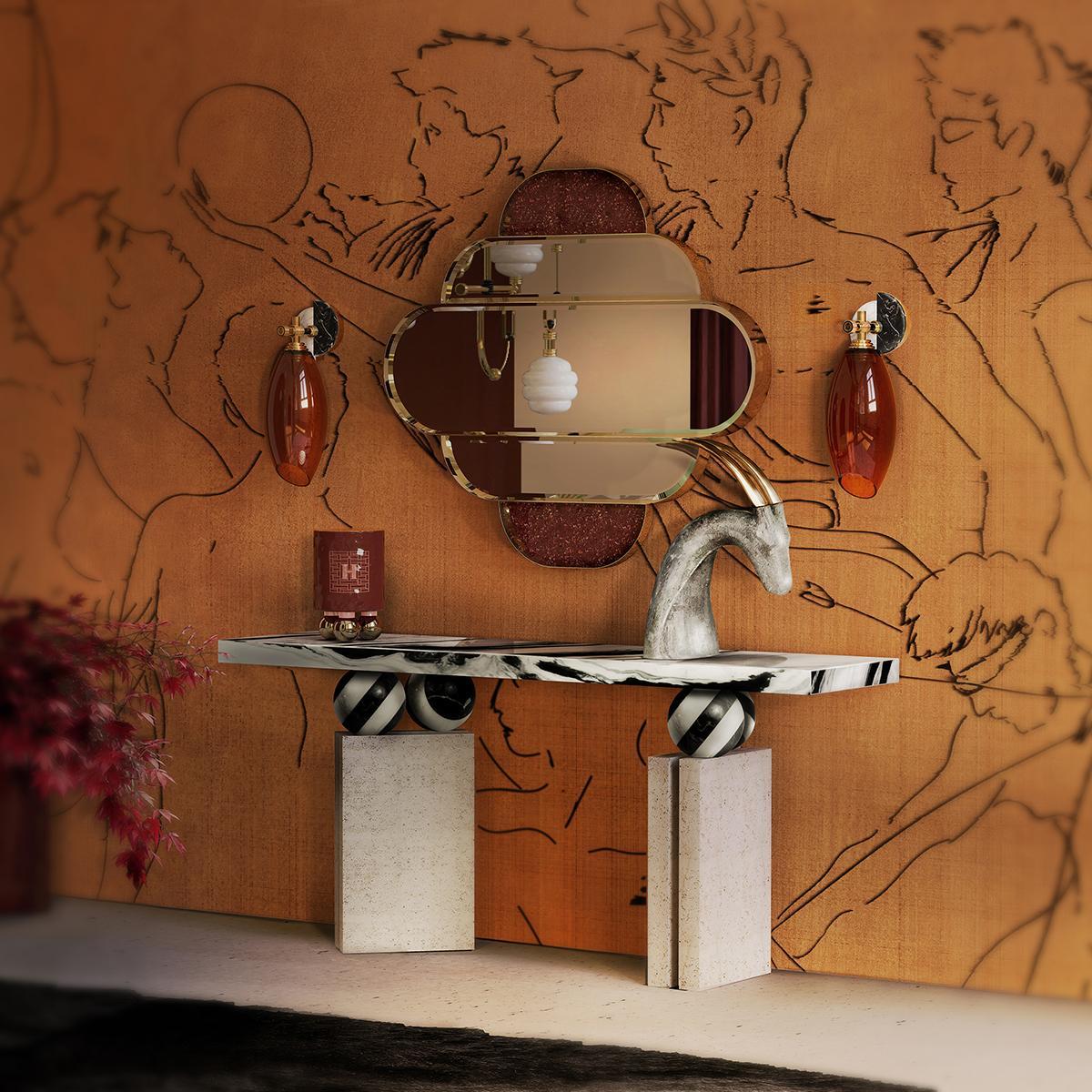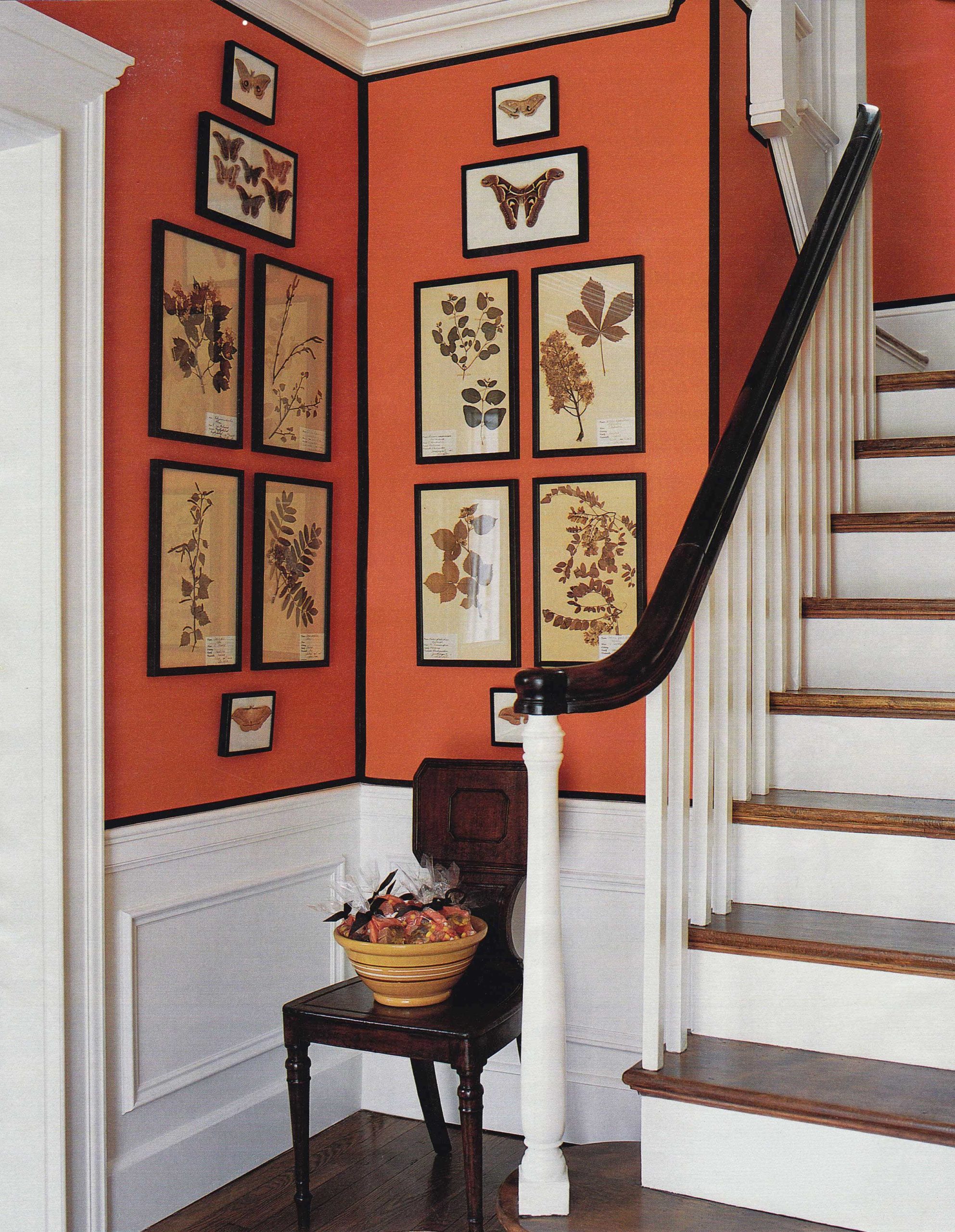 MODERN GREEN AREA
Revitalizing, invigorating, fresh and sublime, green dining rooms create good vibes. A green scheme can be cool and calm in every shade of green. Whatever your character and energy, green is an adaptable choice.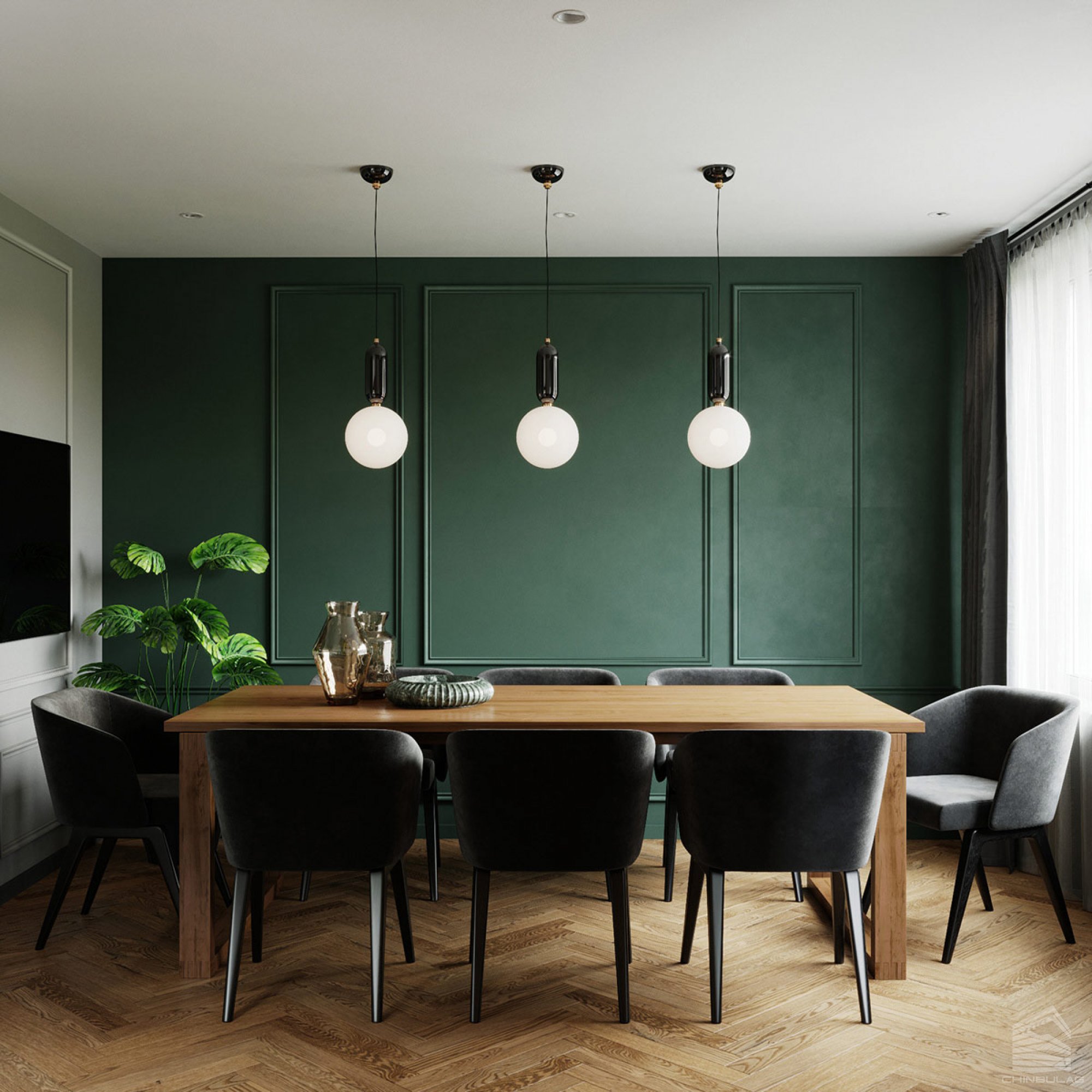 BOLD GREEN DINING ROOM
Using bold green in the dining room is all about knowing what works best for your own home and picking hues that accentuate the interior's existing style and color scheme.
Yet green dining rooms instantly draw your attention while creating a soothing atmosphere.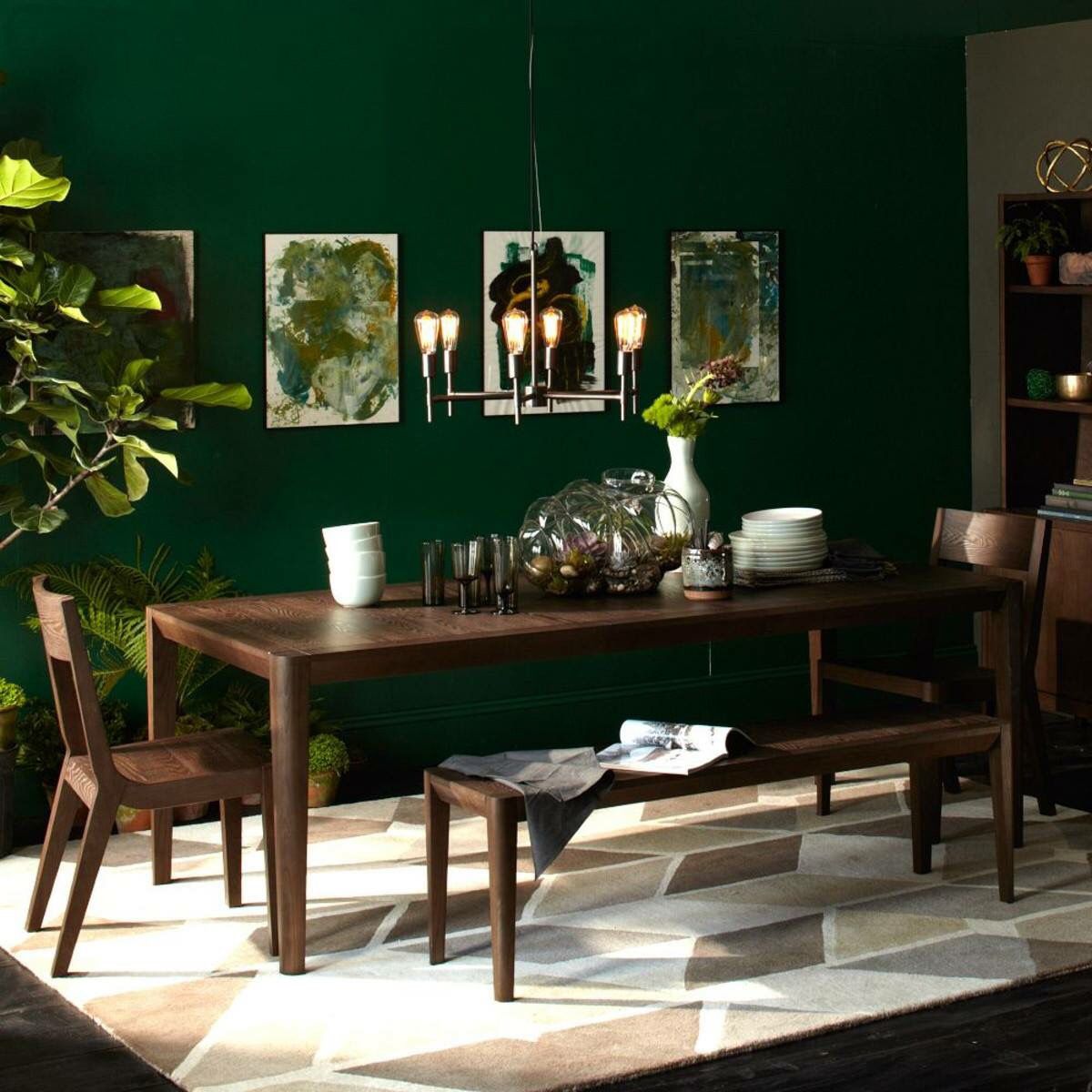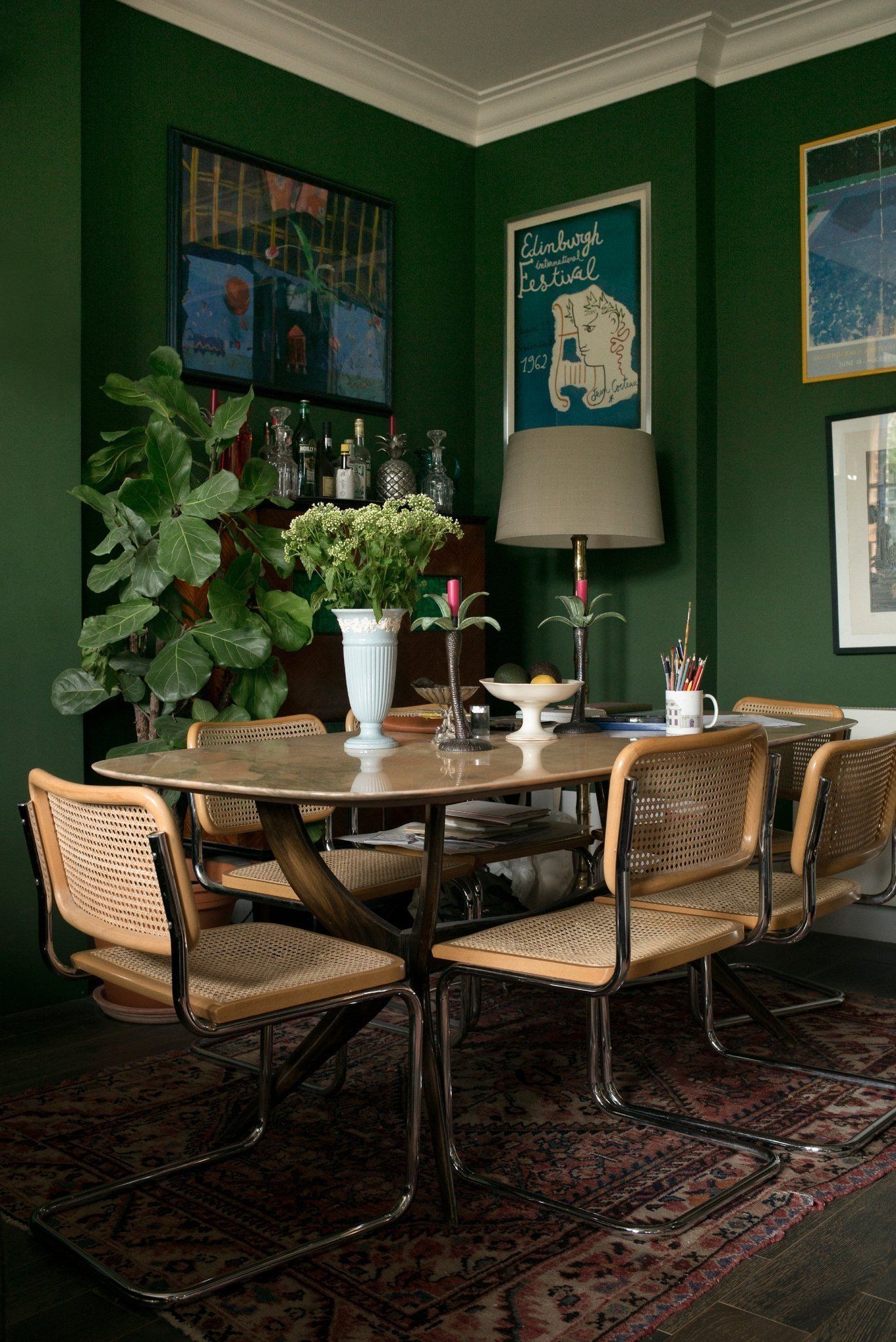 We really hope you liked our article. Feel free to pin all the images to your favorite Pinterest board or print it and use it on your projects' mood boards.
You can also visit our Pinterest boards to get more inspiration. Get more ideas for your projects and find functional, stylish, and sizable lighting and furniture choices: