Inside The Enchanting Travis Barker's Modern Mansion With A Serene Vibe In Calabasas, Designed by the AD100 Designer Waldo Fernandez.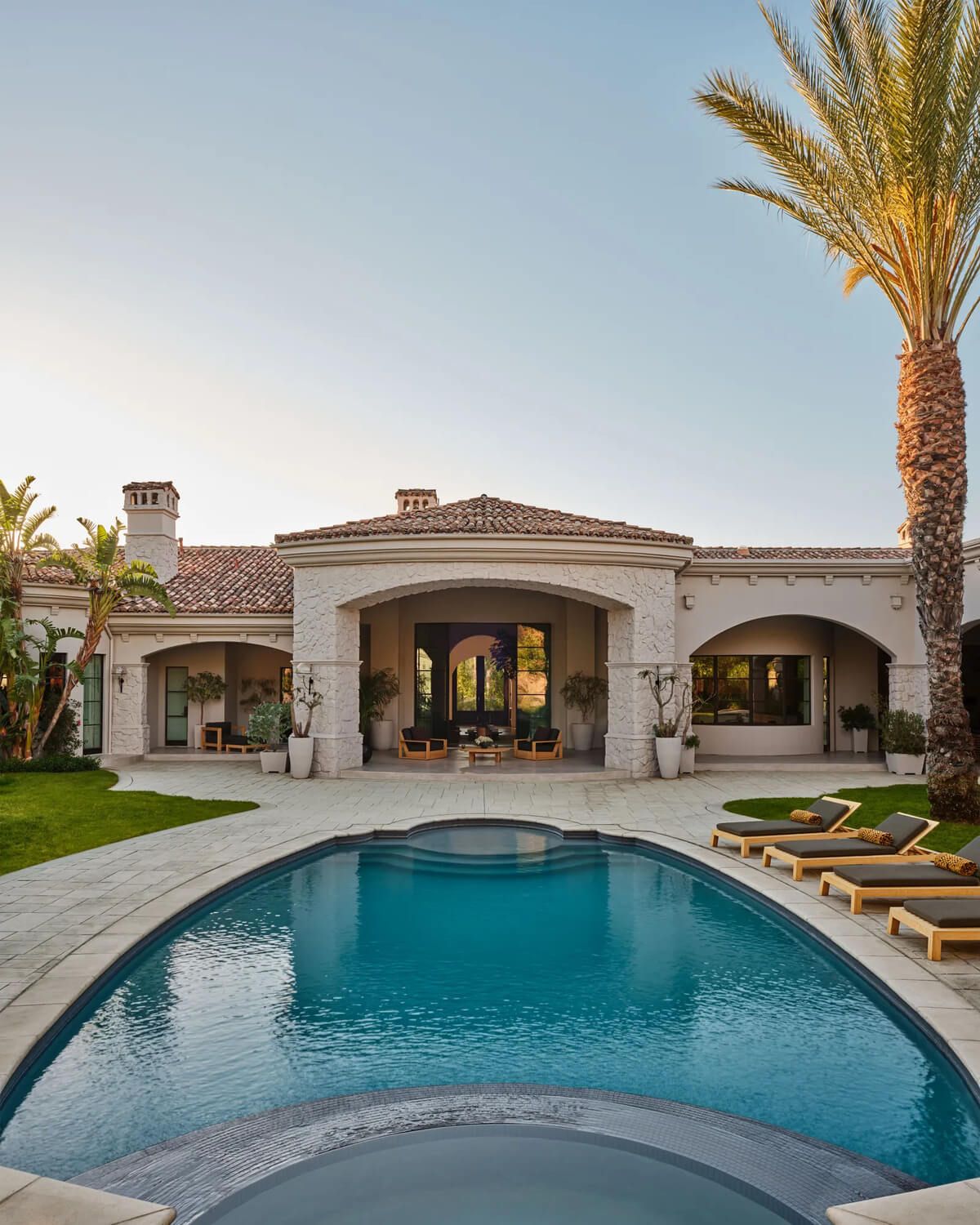 Travis Barker's life has been pretty occupied these last few times. In just four weeks, he finished Machine Gun Kelly's latest album, performed with Reba McEntire at the Oscars for millions of people, played with Lenny Kravitz and H.E.R. at the Grammys in Las Vegas, and wrapped Blackbear's newest release.
Many things, including great career accomplishments, have happened in a short period of time. But the drummer's love life had also changed – he married Kourtney Kardashian, in a "practice" wedding, without a license. Barker and his wife were officiated by an Elvis impersonator at a Vegas chapel. At the end of the day, he will remind this month as the perfect month.
With his life rhythm, Barker needs a place where the relax is granted. The exit off his usually fast lane is this tranquil refugee in Calabasas, where he takes time to relax with his family and friends. He shares the modern mansion with his three children – Landon and Alabama Barker, and Atiana De La Hoya.
Barker decided three years ago that he wanted to give a new life to his house. He has owned it for more than 15 years, and he wanted a refresh by installing a sensation of calmness.
His mother-in-law – Kris Jenner – suggested the musician to reach out a perennial fixture on the AD100 designer list – the inimitable Waldo Fernandez. He crosses the roads of design and celebrity for five decades.
Barker connected immediately with the designer. Surprisingly, the rockstar loved the simplicity and zen quality of his work.
Besides his rockstar style, Travis wanted to focus on the serenity in this modern mansion. He was not searching for a significant statement theme or any kind o rockstar-style-inspired project.
Contrariwise, Travis wanted a scape for his work and a place to relax fully, so he asked the designer for a place that would allow him to think and be at peace with himself.
This resulted in a decidedly subdued color palette, tailored ensembles of linen-covered upholstery, warm wood accent pieces heavy on patina, and customized furnishings inspired by midcentury classics. Fernadez did it all with a light hand to reach the desired atmosphere.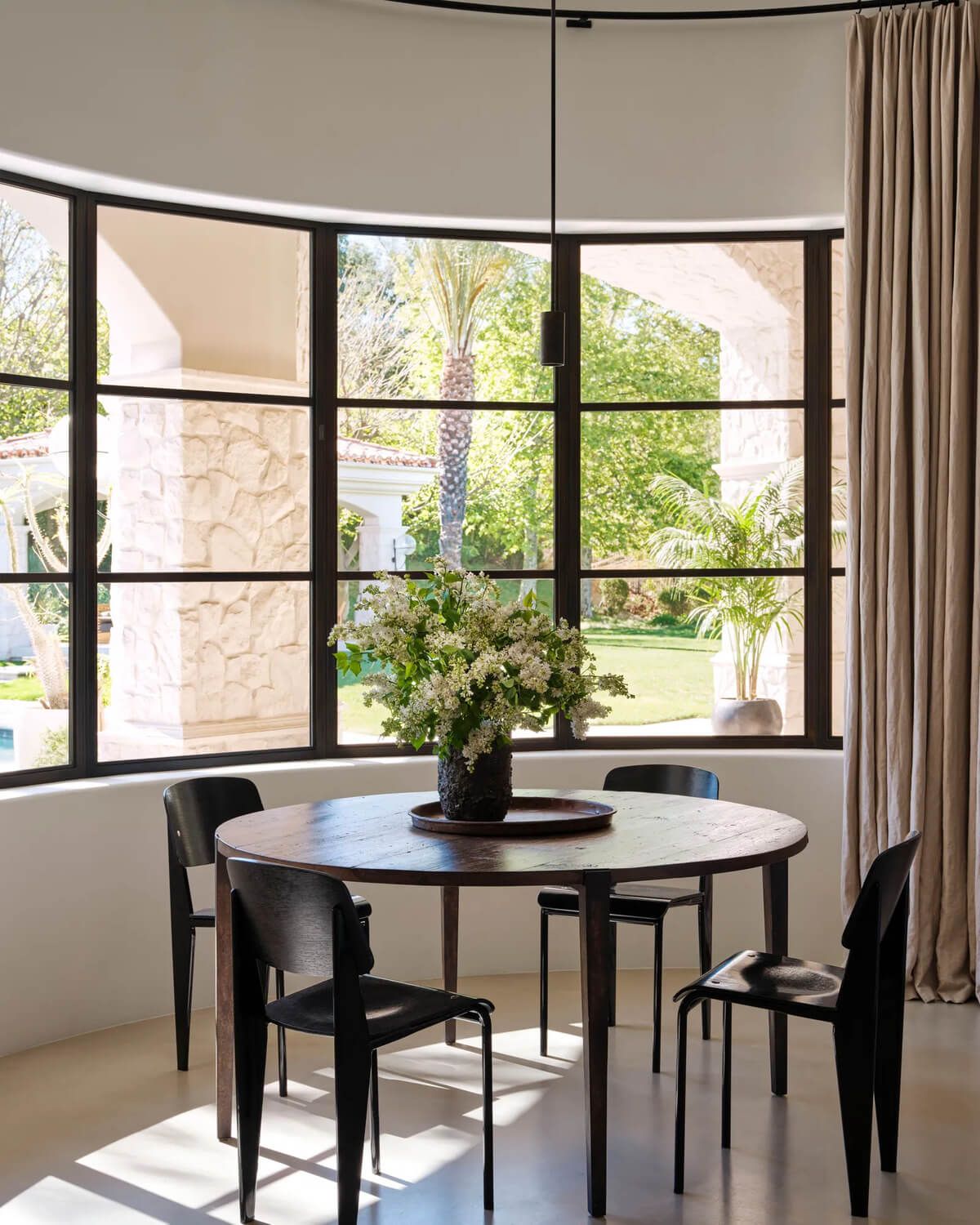 Travis confessed that he already had an extravagant style in some of his previous residences that matched more with his style – lots of flashy cars, murals, and bikes hanging from the ceiling.
Some things changed, and by having three children plus the Kourtney Kardashian kids, this new modern mansion was the right place for this moment in the musician's life.
He wanted to create memories and rest with his family. He describes the perfect Sunday for the Barker family as a day where the family comes together for a vegan meal, followed by puzzles and board games, or simply hanging out and watching movies.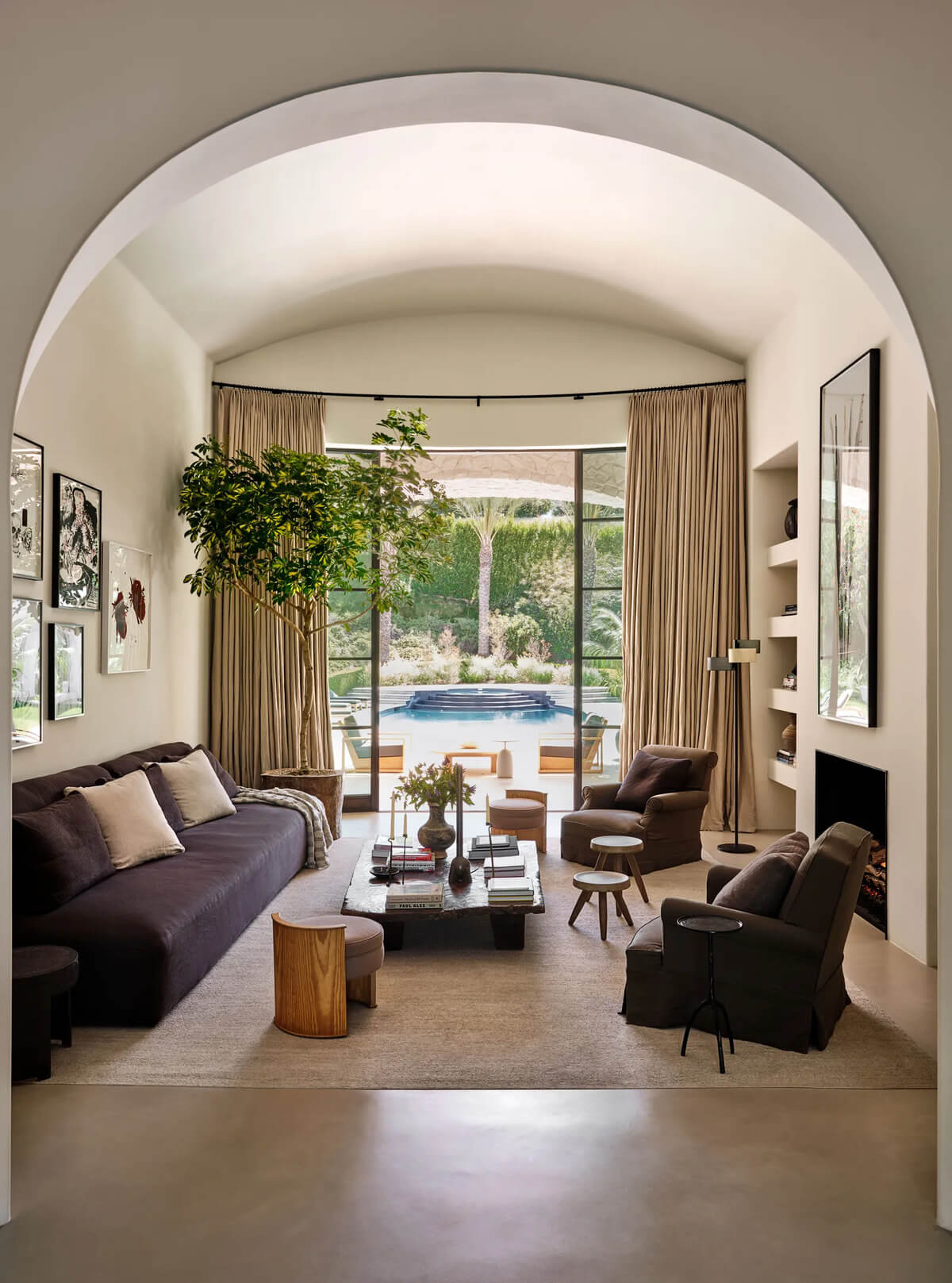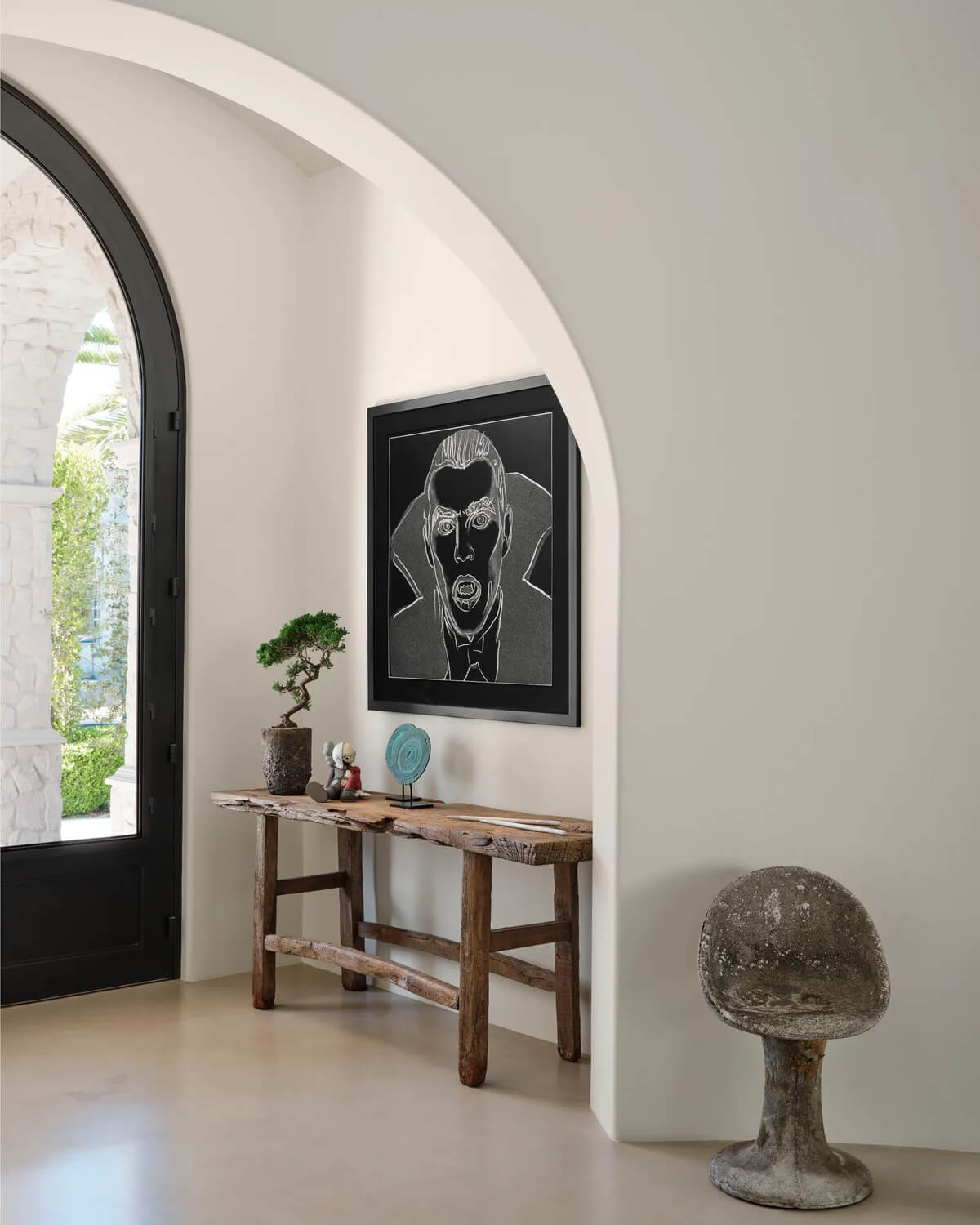 Although the whole vibe of this modern mansion is serene and calm, having furnishings that transmits a sophisticated but sensible vibe, Barker wanted to give a slight personal touch. The art that adorns the walls are aligned with Barker's hard-rocking, tattoo lover public persona.
The collection is diverse and unique from various artists from the punk rock scene. The diamond-dust Dracula, installed above a 19th-century Chinese console, has pride of place in the home's entry foyer. It's a special piece because the rock star saw it in a gallery when he was a young adult, touring in New York, and it reminded him of the grip tape on a skateboard deck, so he had to take it due to his love for the sport.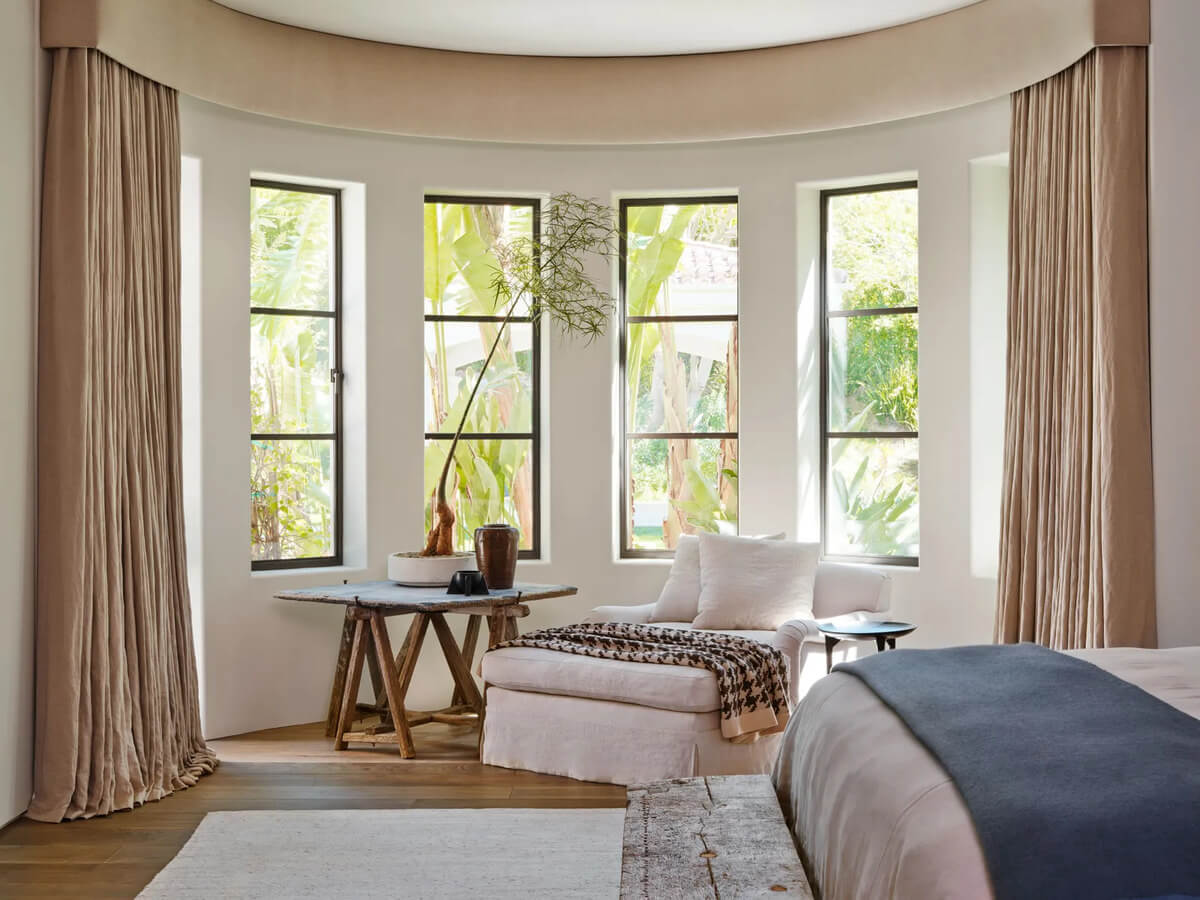 Coming into his modern mansion's room, the rockstar has an antique French worktable and bench and a bespoke chaise longue. His bathroom has a beautiful bathtub in silver clad. In his closet, we can see the custom Goyard case with a skull that Kriss Jenner gift him.
The designer had a minimal approach for the kitchen, as Travis wanted. It is a beautiful all-white kitchen with a built-in coffee maker and a matcha stand.

Not only does Barker has a love for skateboarding and BMX racing, but the design has long been part of the musician's DNA.
In addition to being a co-owner of the Don't Trust Anyone clothing brand, Barker recently launched a collection of skull-themed homewares and accessories that are composed of various pieces.
The drummer enjoys finding different ways to express himself by using his creativity to find projects related to music, fashion, art, and design.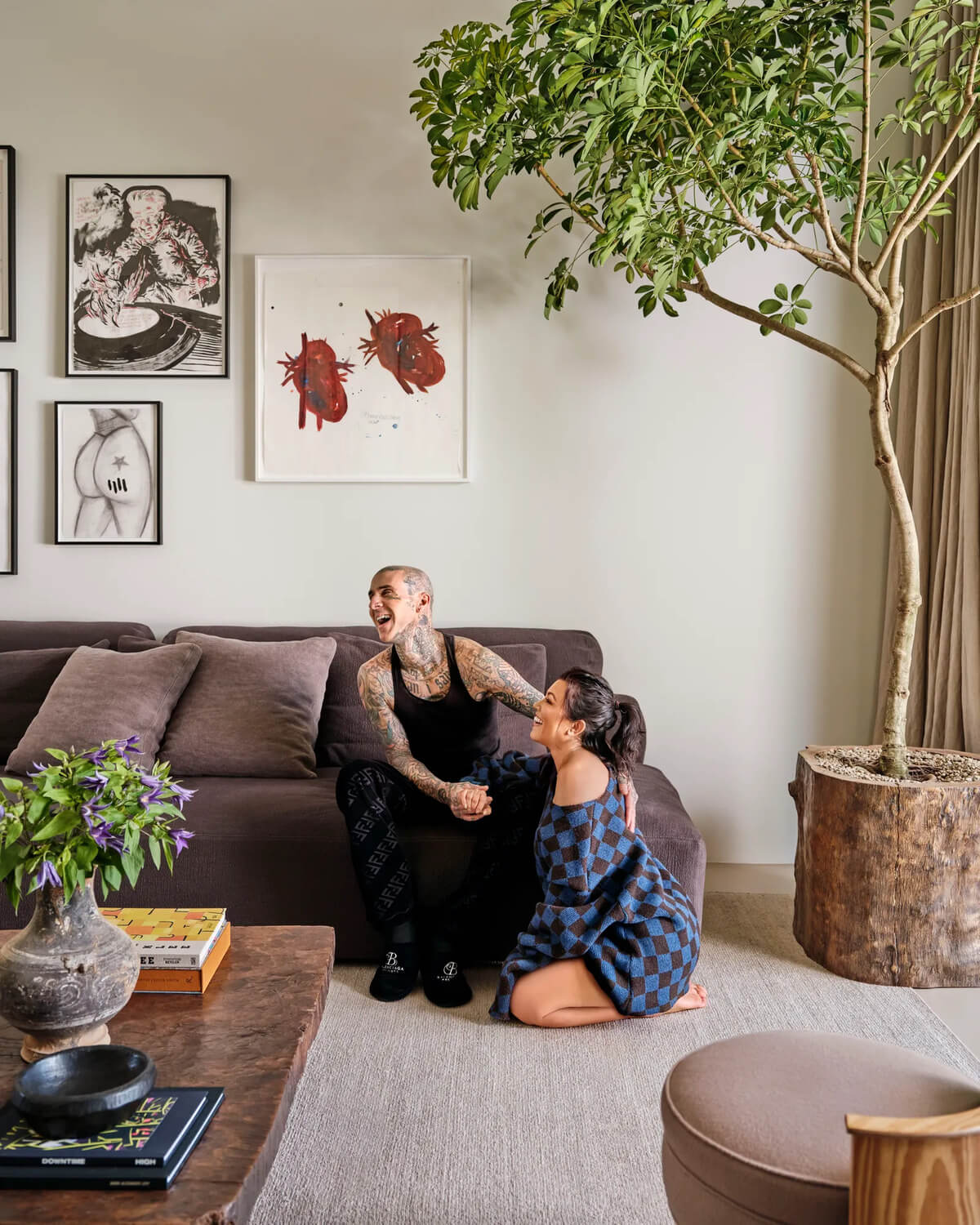 After his recent marriage in a breathtaking place in Villa Olivetta, Italy, Barker is planning to convert his modern mansion studio into a bunk room, so her kids are comfortable here. Kourtney Kardashian also has a stunning house a block away. Still, they think about the possibility of moving to another place in the future, but only if they find something better than they already have. Barker ends up affirming that wherever they end up, they are extremely blessed and grateful.
Source: Architectural Digest
ARE YOU INTO INTERIOR DESIGN?
If so, discover modern furniture and lighting designed by design lovers for design lovers. All you need is to download the Hommés Studio catalog. To complete your interior design project, choose the high-end homeware by ACH Collection.