NBA wunderkind Devin Booker's home in Arizona is the continuation of his finesse, fluidity, and cutting-edge relation with space.
On the court, the NBA wunderkind Devin Booker has impressed fans of the sport due to the subtleness of his moves. Currently playing for the Phoenix Suns, Devin Booker's home in Arizona is the continuation of his finesse, fluidity, and cutting-edge relation with space.
The NBA young star is also the boyfriend of supermodel Kendall Jenner.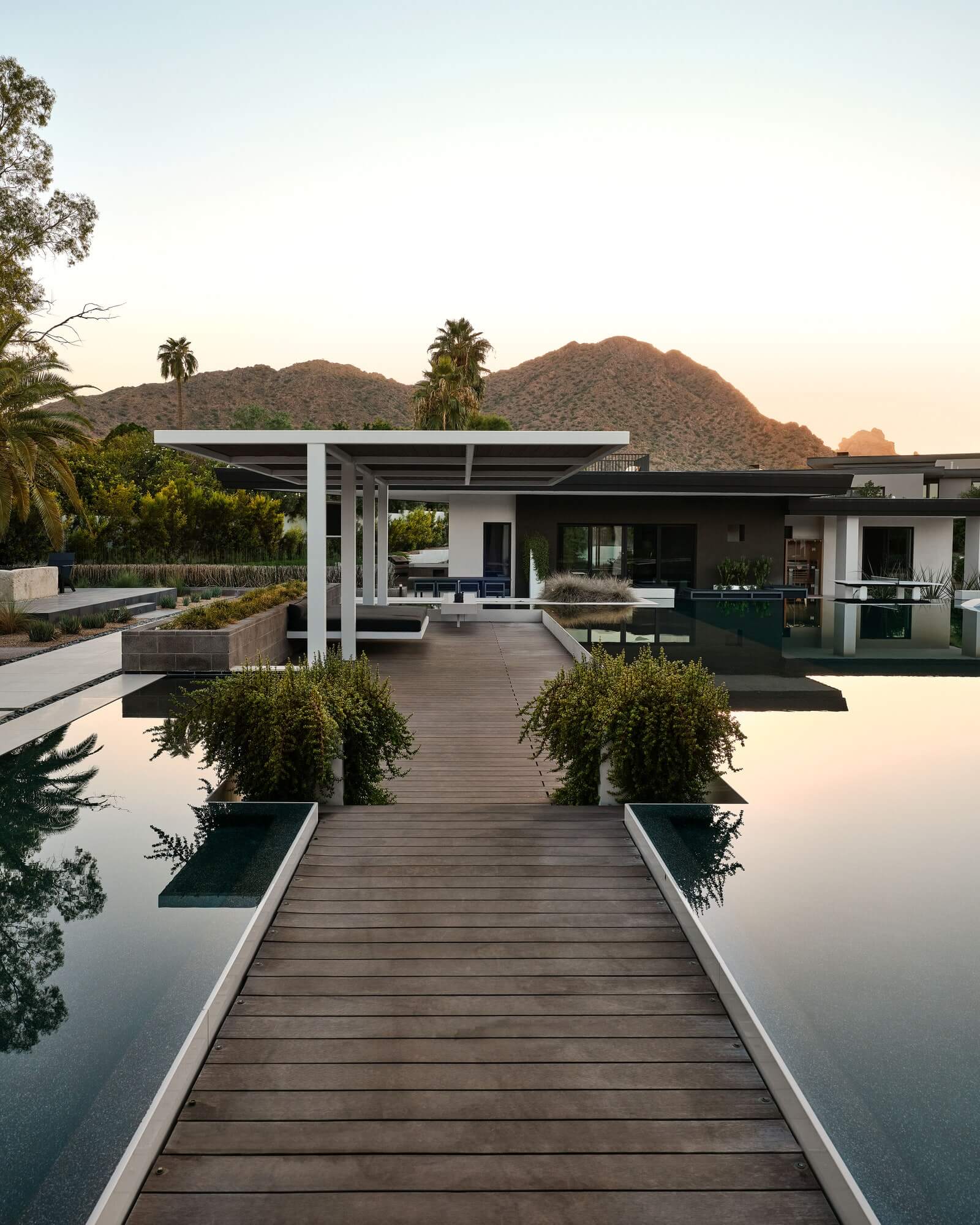 Devin Booker's sleek Arizona abode is inspired by his friends' homes. The NBA 25-year-old star considers himself fortunate to be surrounded by people with style. Meeting his friends and experiencing their homes triggered the well-appointed interior of Devin Booker's home in Arizona.
The modern single-story home features dramatic views of the nearby Phoenix Mountains Preserve as if the framed vistas were painted by the Taos Society of Artists. In fact, it was precisely that drama, that immediate connection to the surrounding landscape, that attracted Booker in the first place.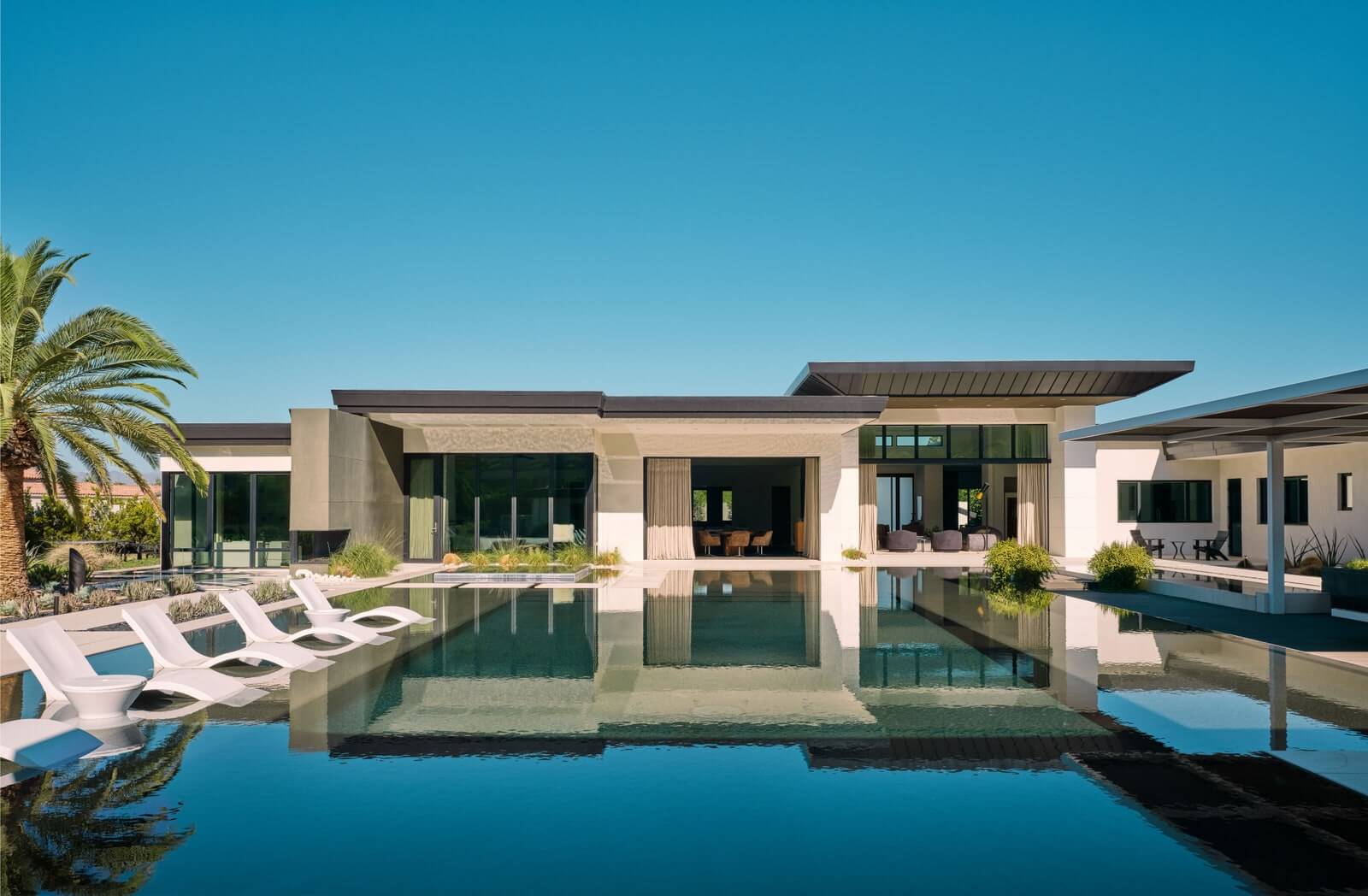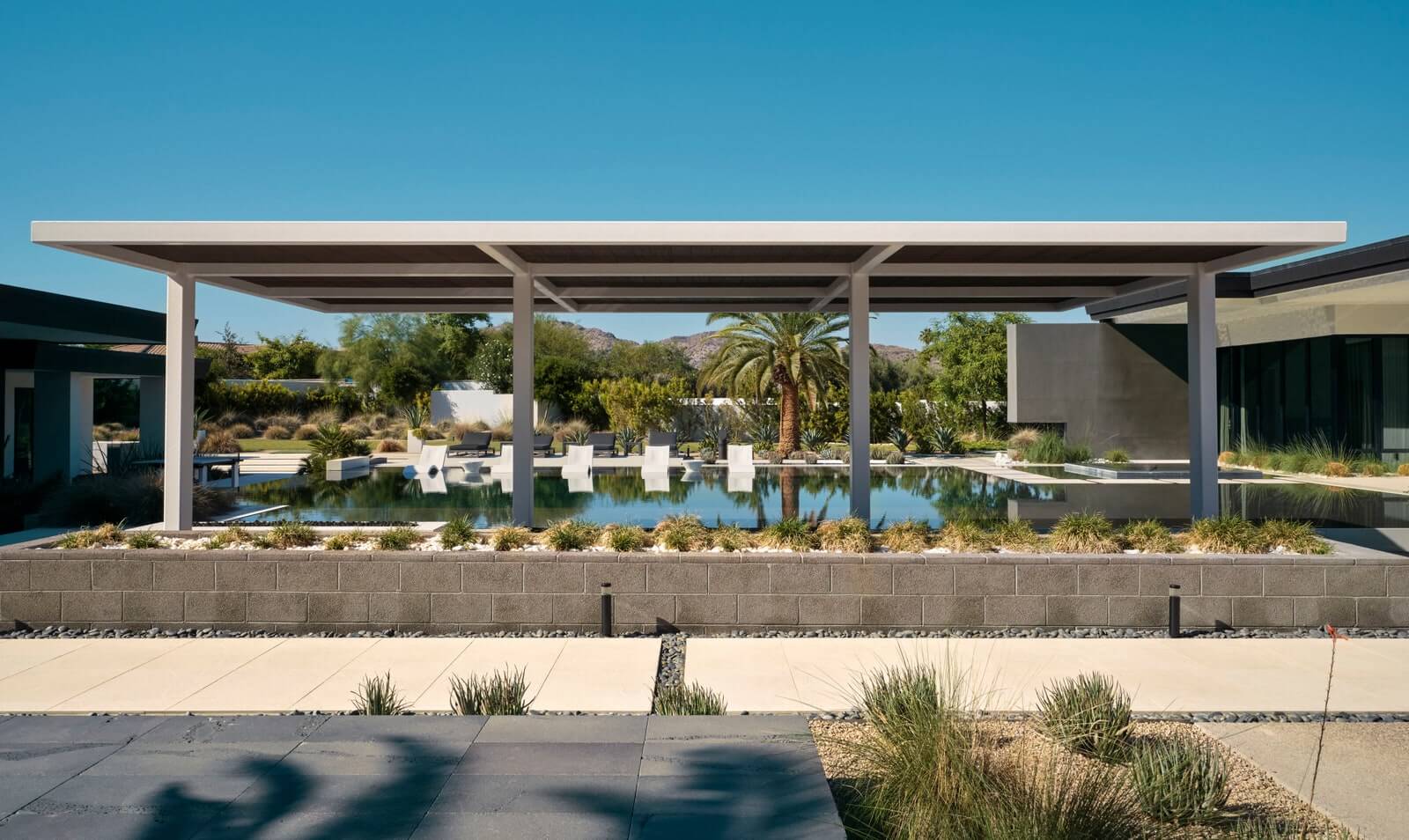 Bought it 2019 to his brother Davon Wade, a real estate agent, Devin Booker's home has a humble facade. Nevertheless, as soon as one enters the property is disarmed by the landscape design – the yard and an outdoor pool blended with the architecture and its surroundings.
With a humble childhood, one of the NBA's brightest young stars would dream big about his adulthood's house. Even though the dimension and structure would change over time, Devin Booker's home is exactly how he always have imagined its interior – clean and modern, with a pinch of nostalgia. The LA-based AD 100 mother-and-son firm Clements Design, known for its celebrity-estate portfolio, made Devin Booker's wildest dreams come true.

CLEMENTS DESIGN
In the annals of design history, husband-and-wife collaborators are not uncommon, but a mother-and-son team is rare indeed. Kathleen and Tommy Clements have built their powerhouse interior design firm by crafting richly layered, finely curated, and eminently livable homes for many of the brightest luminaries in the notoriously fickle world of entertainment.
Clements Design has been featured on the prestigious architecture and interior design authority list AD100. Their star-studded client list includes Ellen DeGeneres and Portia de Rossi; Bruno Mars; Jennifer Lawrence; Adam Levine and Behati Prinsloo; Scooter and Yael Braun; and Kris Jenner. Whether they're working on a neo-Palladian villa or a sleek, modern mansion, the Clementses apply the same straightforward, unpretentious design philosophy: "Don't overthink it."
On our blog, you can discover three high-end residential projects designed by the mother-and-son team, Jessica Alba's Los Angeles Paradise, Adam Levine and Behati Prinsloo's Stunning Home, and the home of Kendall Jenner's Home In Los Angeles, Devin Booker's girllfriend.
NBA STAR DEVIN BOOKER'S HOME IN ARIZONA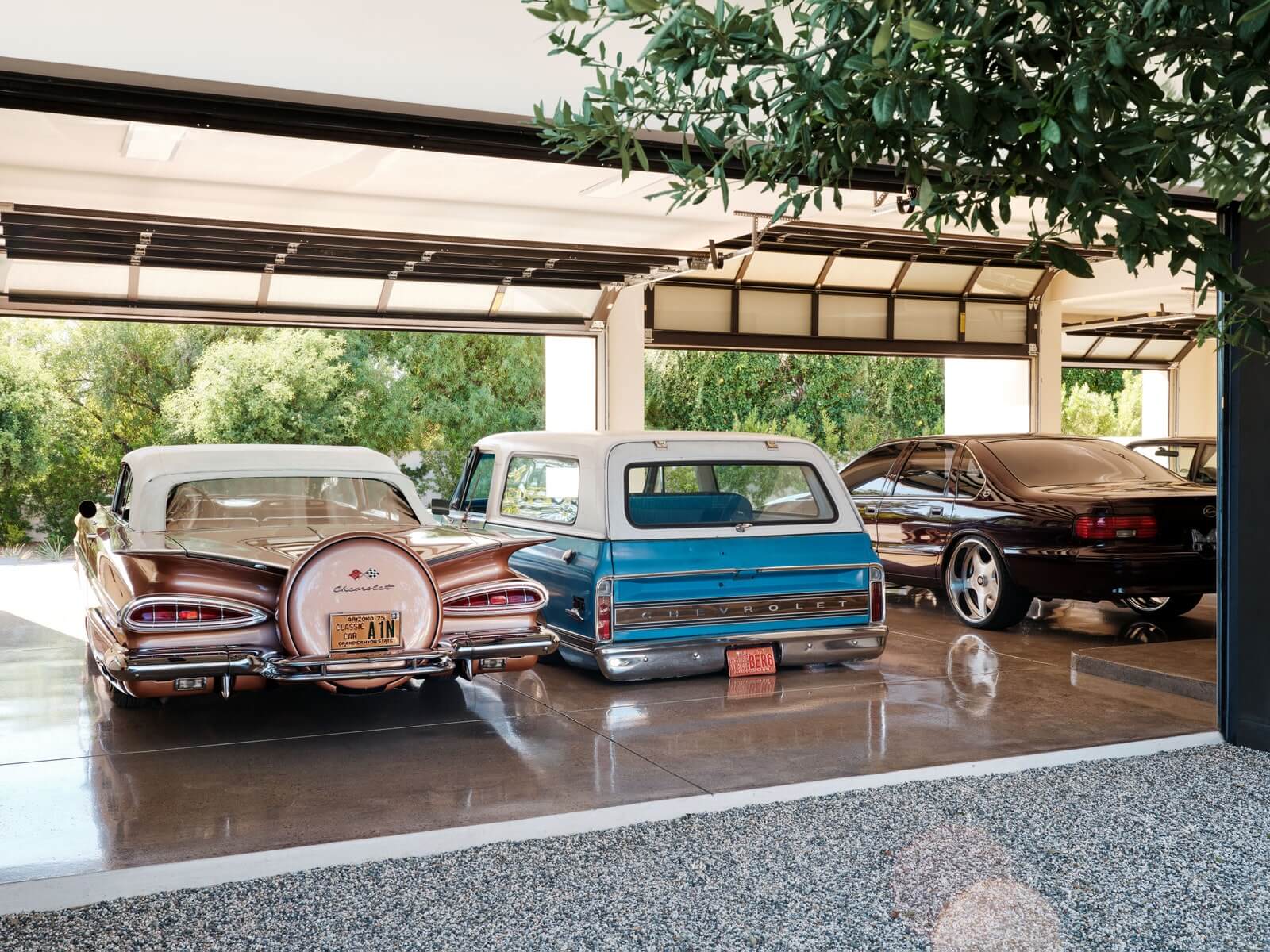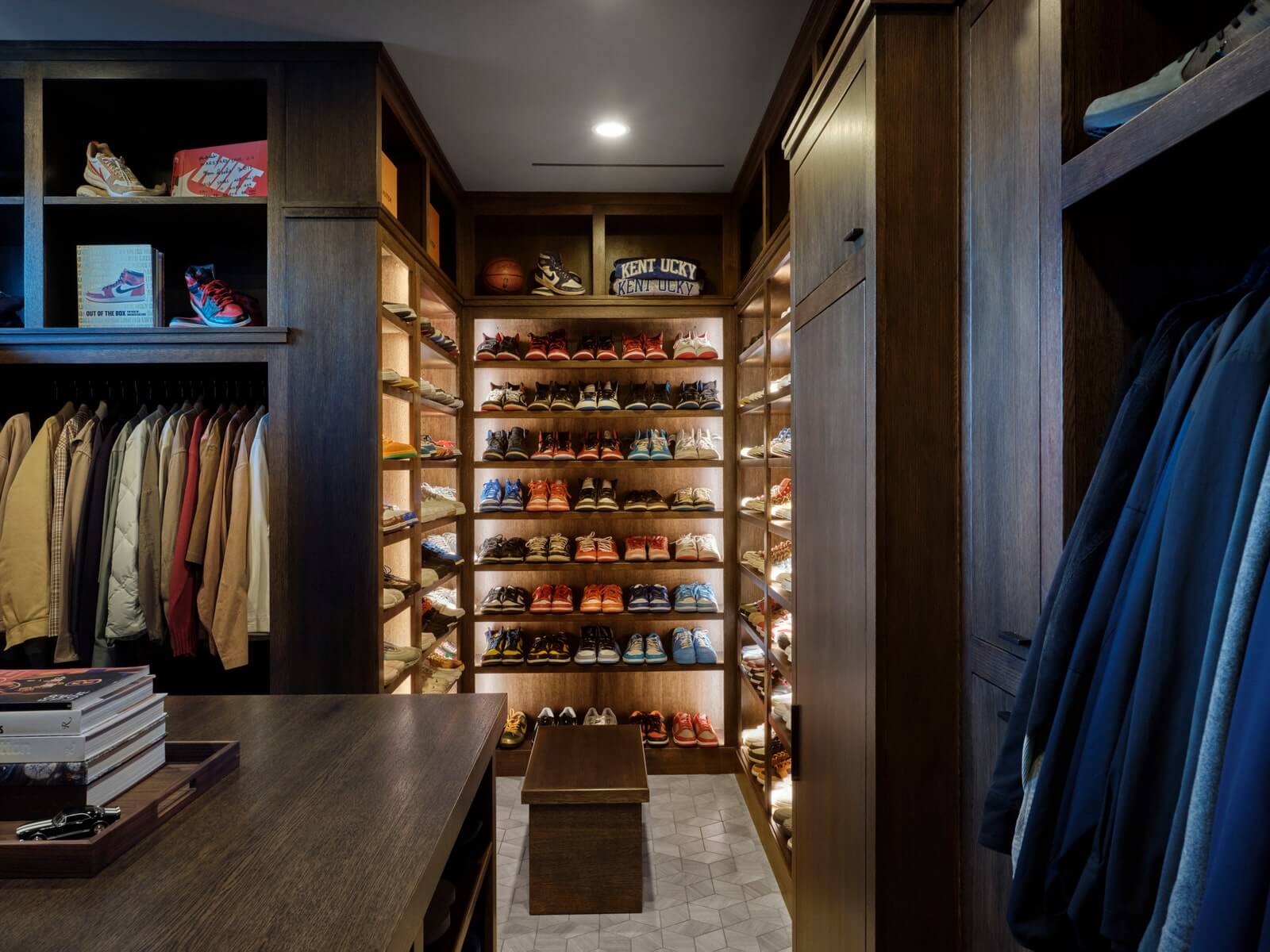 Kathleen Clements and her son, Tommy Clements crafted the interior of Devin Booker's home inspired by the way the NBA young star dresses. Cool, stylish, and natural. Effortless chic and casual yet highly elegant.
Working within the existing architectural envelope, Clements and her team, in collaboration with L.A.-based Karan Brady Interiors, dressed the new home with custom furniture that can accommodate bodies pushing seven feet tall.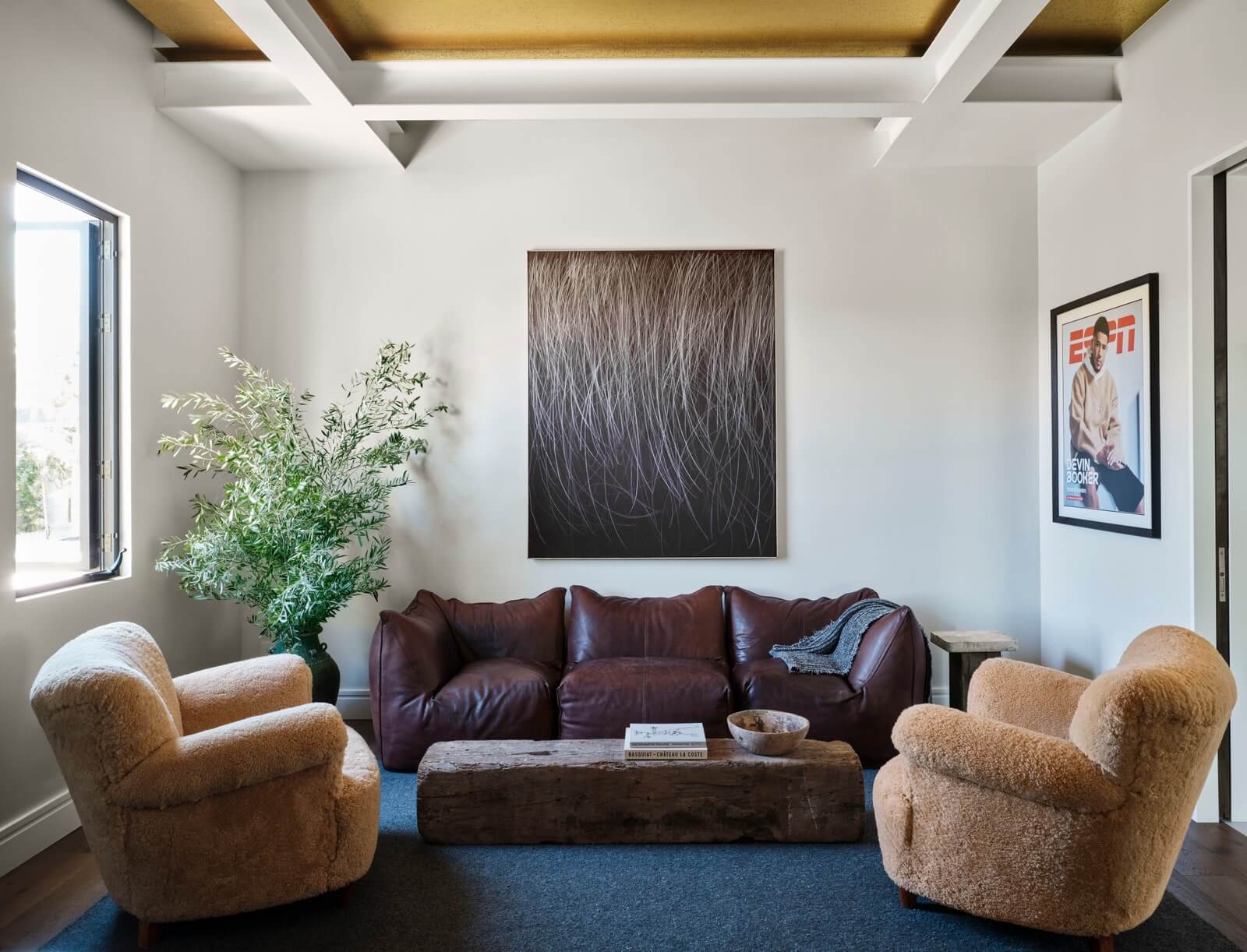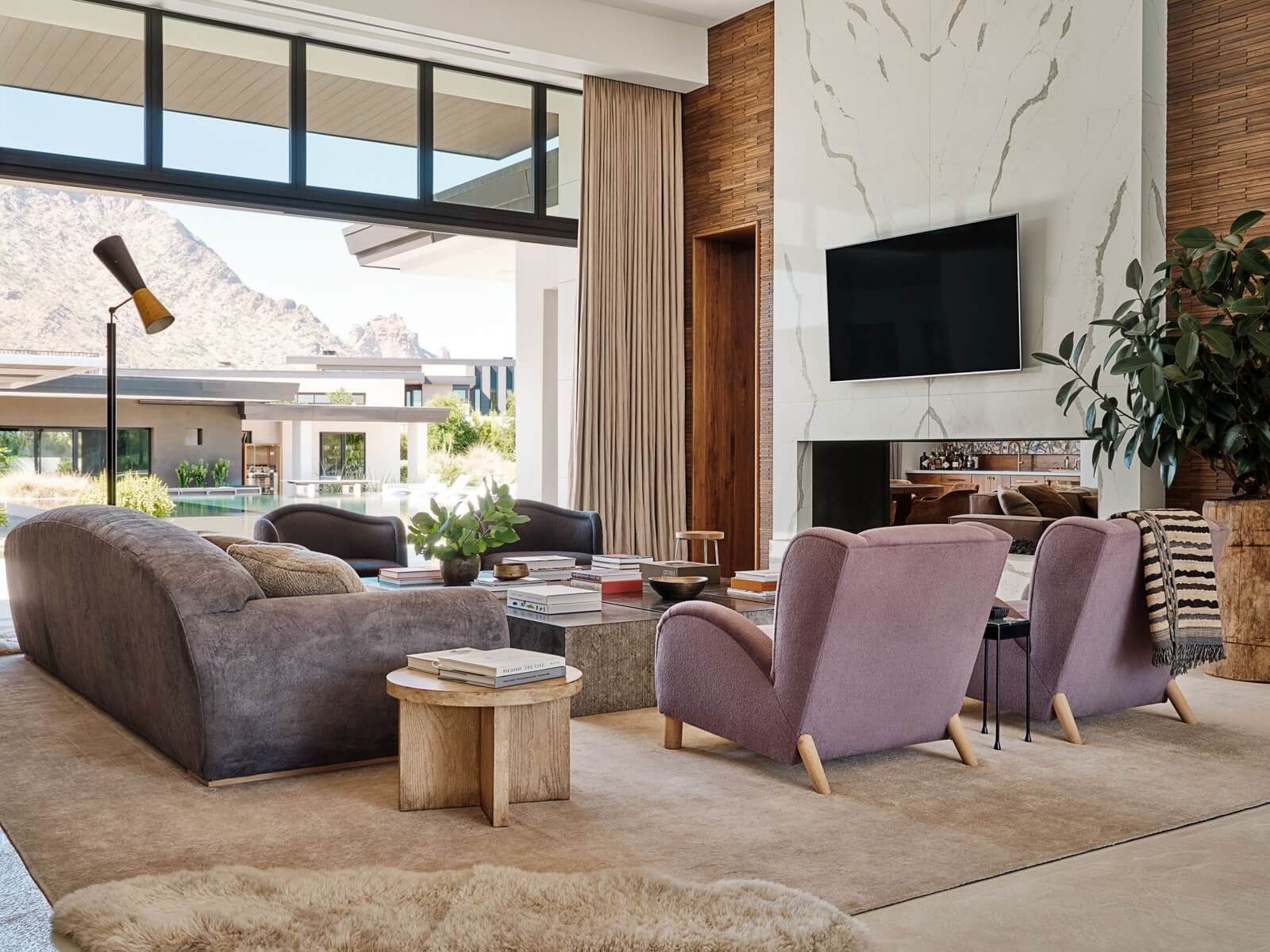 Devin Booker loves to entertain, to be around his family and friends. It just so happens his friends are NBA players which means crafting 12-foot-long sofas and a custom poker table suitable for his towering teammates and finding appropriately scaled vintage furnishings that complement Booker's art collection.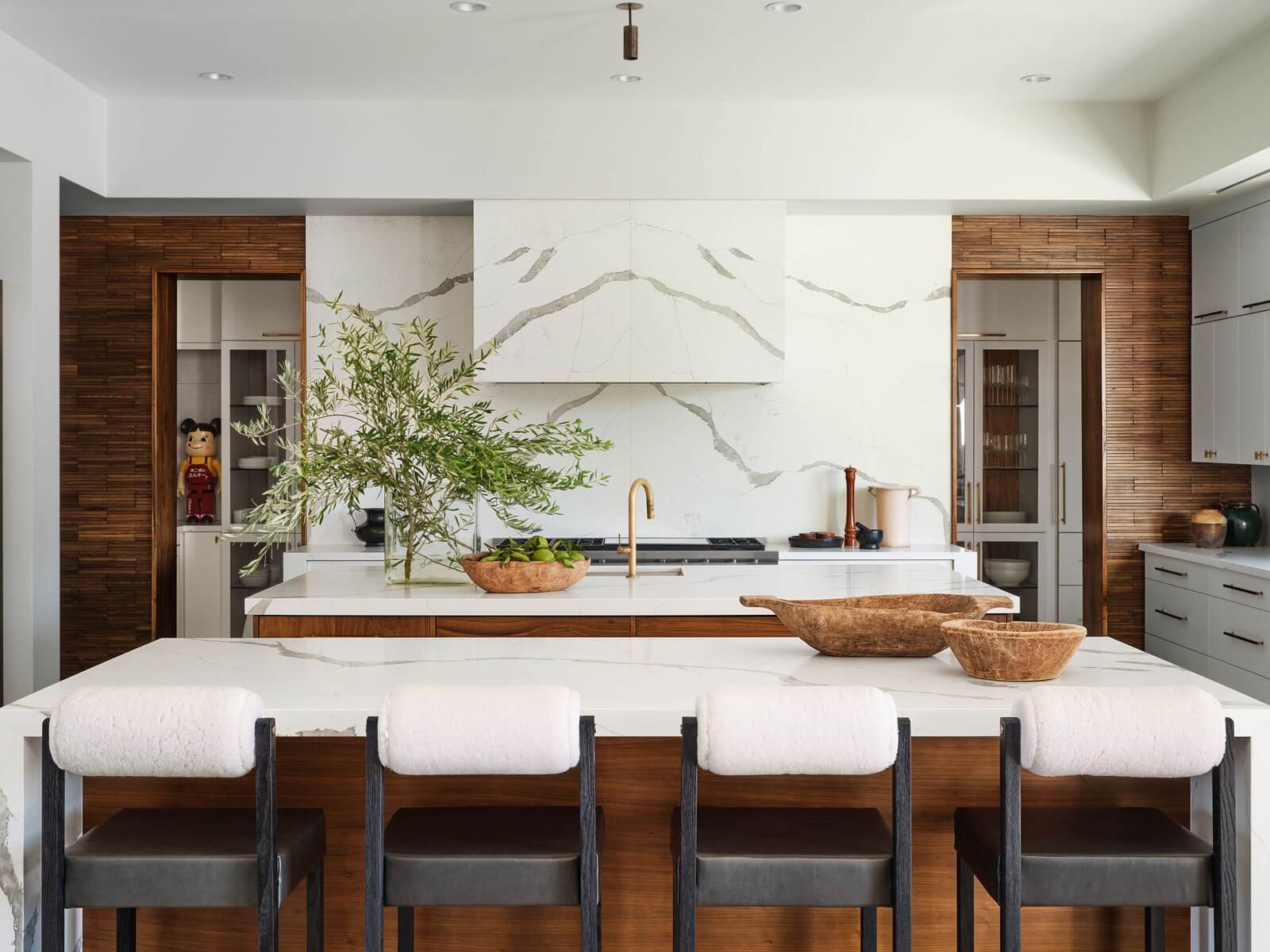 During the early months of the COVID-19 pandemic, Devin Booker and his girlfriend, the supermodel Kendall Jenner, took a road trip exploring other areas of Arizona. When visiting Roden Crater the power couple was astonished by the experience. Booker was so in awe that he decided to purchase a signature Turrell LED wall sculpture for his dining room.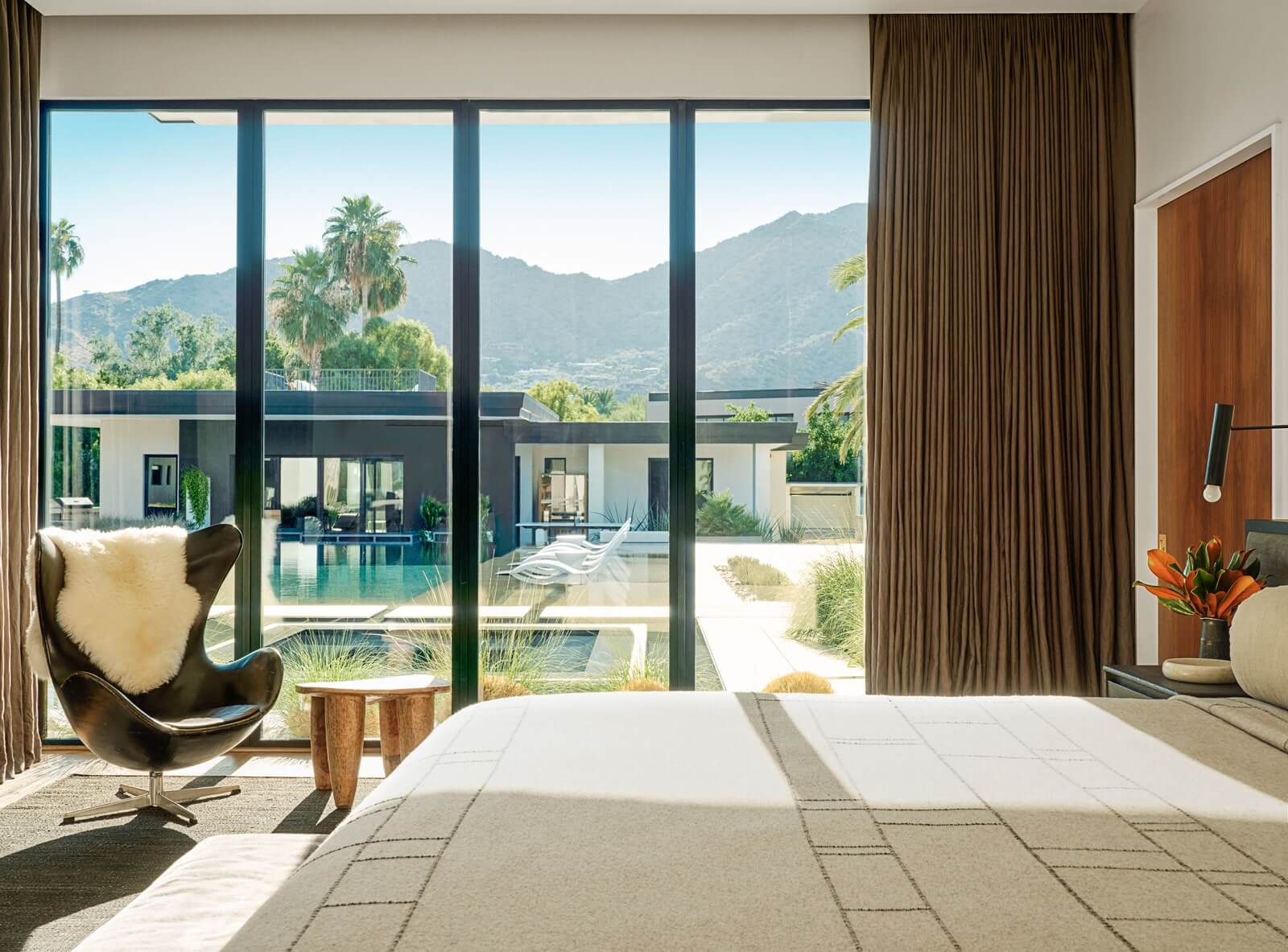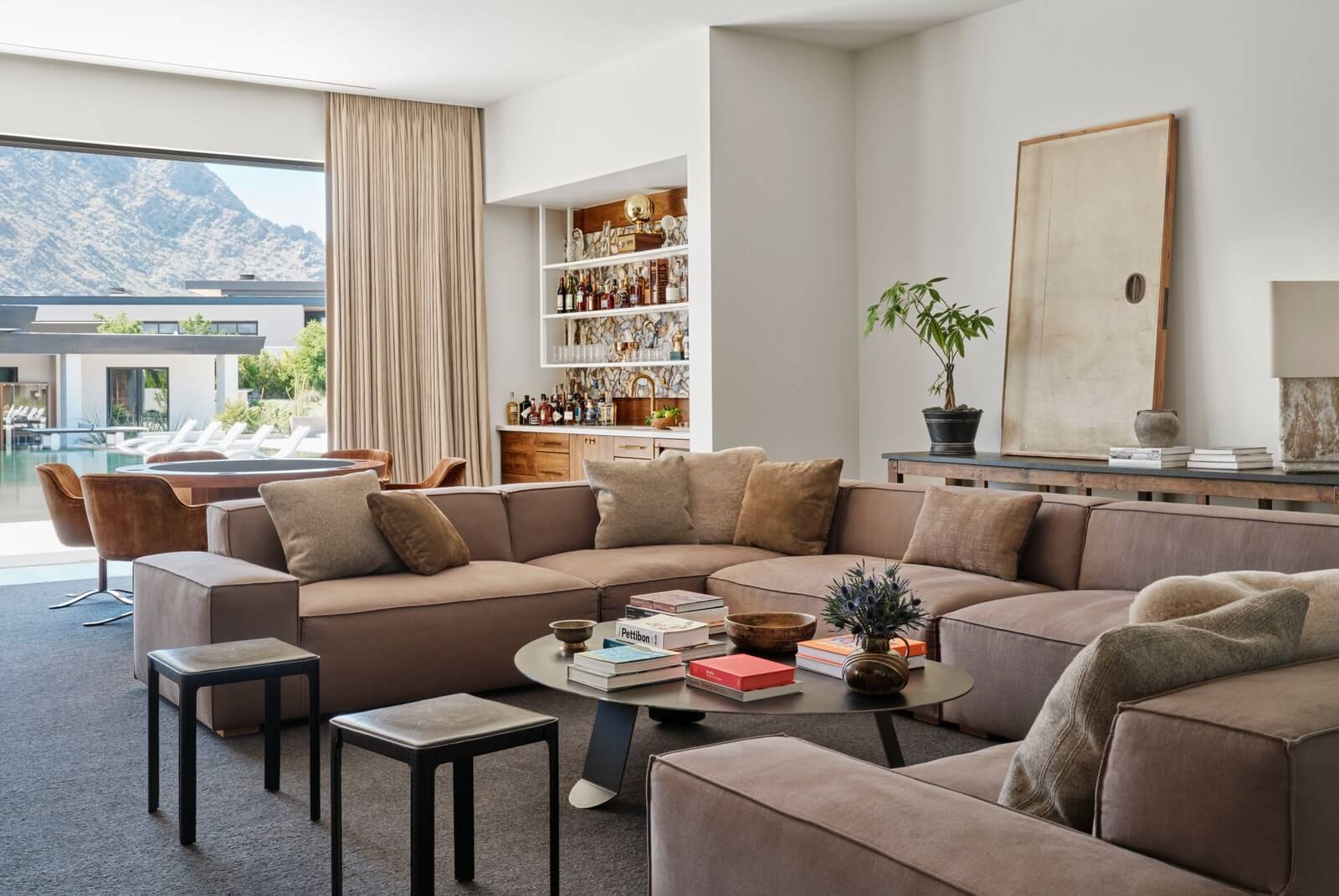 Since his meteoric rise in the NBA, Booker's hard work has allowed him to become the architect of his own story. His house is his sanctuary, an oasis from the high-pressure life of a professional athlete. With retracting walls of glass and a yard that boasts a Bali-inspired swimming pool, a firepit, and a guesthouse, the young superstar feels the best version of himself while at home.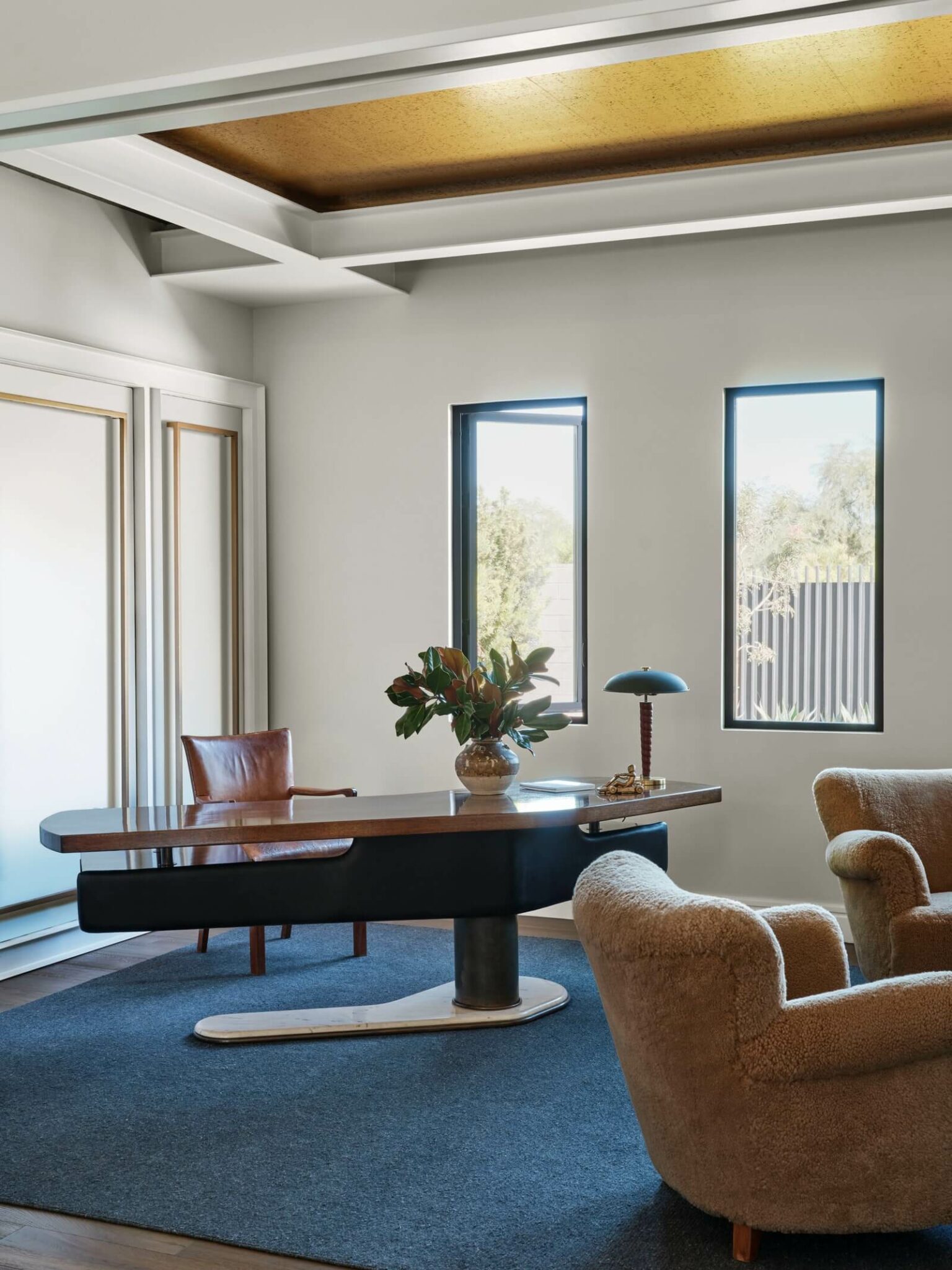 ARE YOU INTO INTERIOR DESIGN?
If so, discover modern furniture and lighting designed by design lovers for design lovers. All you need is to download the Hommés Studio catalog. To complete your interior design project, choose the high-end homeware by ACH Collection.

Source AD