Modern Love for Modern Residence is exactly what drives us to continue working. Amy & John Pelan are the perfect example of that, with their breathtaking home.
You're about to see an amazing partnership between the owners of this home, Amy and John Pelan, side by side with the architects Christopher Stone and David Fox. The four had transformed it into an ultramodern villa over the course of six years.
Located at Palm Beach's South End, between the ocean and the Intracoastal Waterway.

After a small introduction to the house, let us begin with the dining room. We're in love with the interior design that was chosen here. The painting belongs to Jeff Koons, who's aligned perfectly with a Donald Lipski light. The last one was embellished with some Swarovski crystals.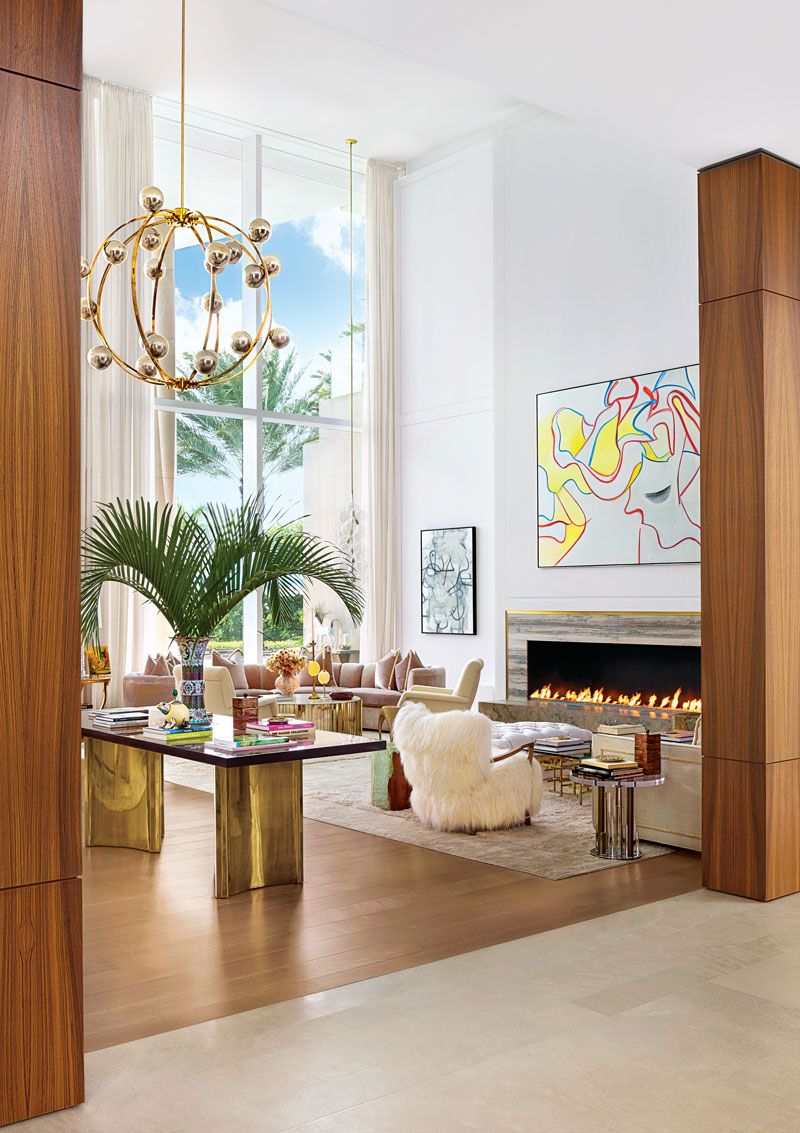 After the dining room, the majestic living room design. Once you're there, you can find some abstract paintings by Christopher Wool and Willem de Kooning. The class behind a 1960's brass chandelier is just breathless, with mercury-glass orbs.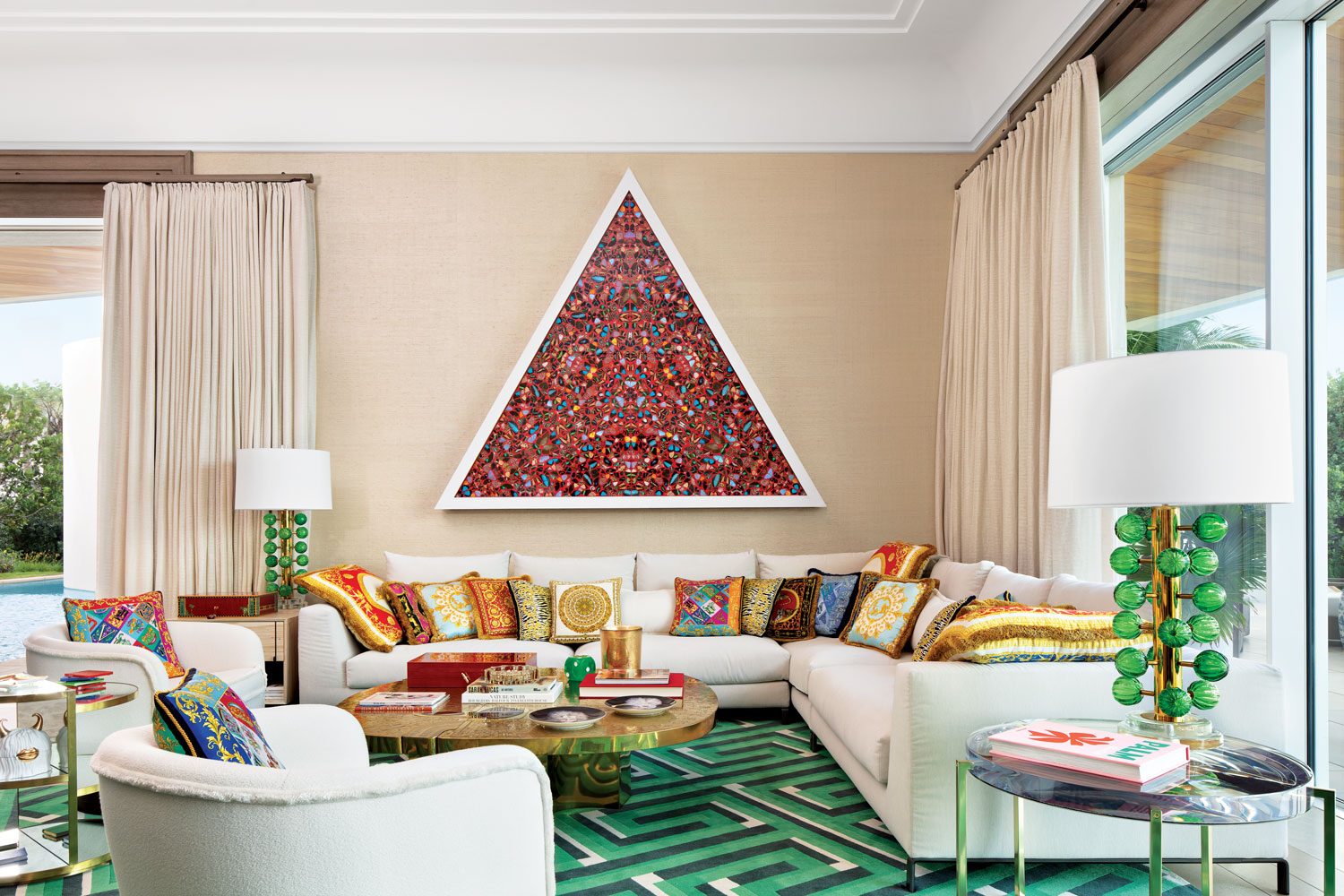 Modern Love means colors, textures, and different styles, all in one. All in this house! The first thing you lay your eyes is on the Triangular Damien Hirst "Butterfly" painting. Riding along with this painting, a few Versace pillows to set the mood.
Modern Residence Design
Everything in this modern residence is majestic. Here you can see a Spencer Finch light sculpture, a Rob Pruitt panda painting, and, not less importantly, a Subodh Gupta wall piece. Art Work is one of the most important things you'll find here.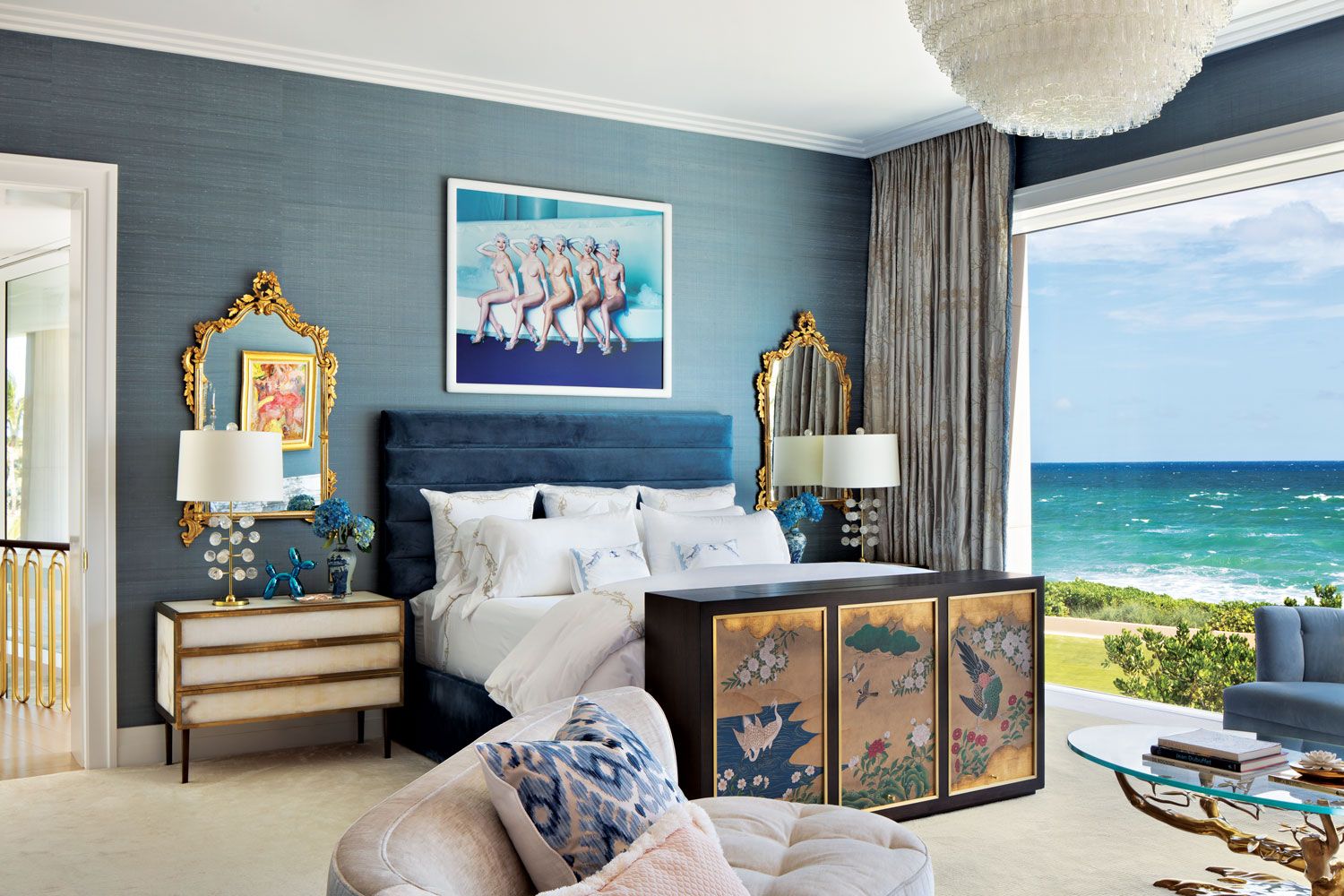 Here you have the master suite, with an outstanding view over the beach. This bedroom is flanked by Louis XVI gilt mirrors, and it has a Matthew Barney photograph. Right in front of the bed, the bespoke TV cabinet that features panels of Gracie wallpaper. Equally important, the rock crystal lamps that top the alabaster bedside tables.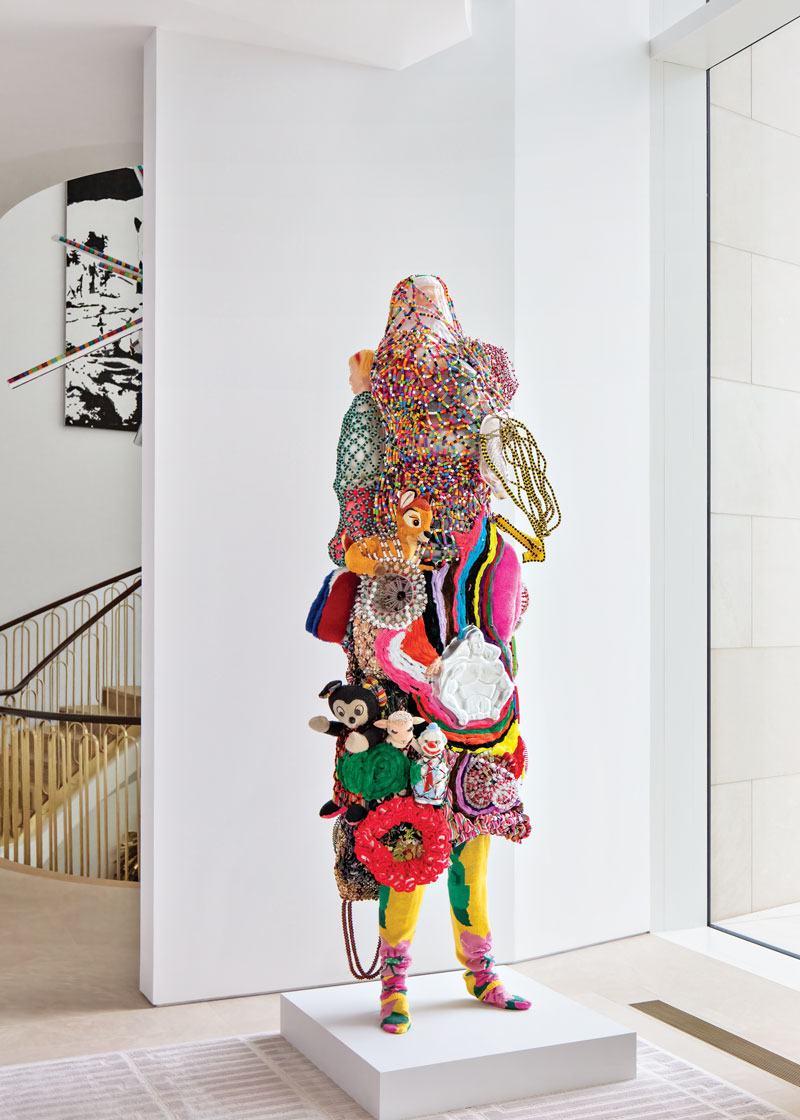 Once again, art design is what prospers in this house! This is a Nick Cave Soundsuit that stands in the entrance hall.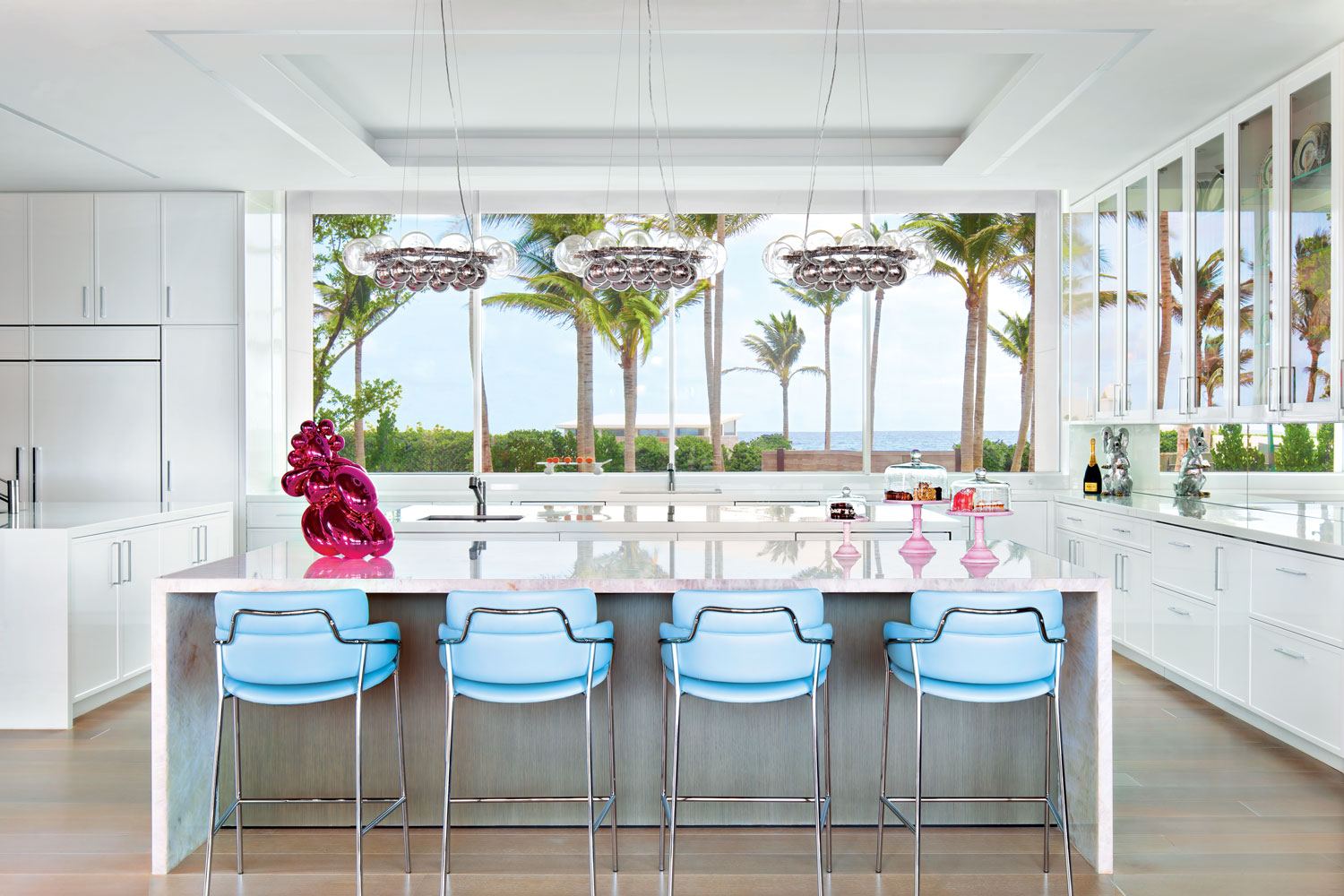 Additionally, we can find a prosperous kitchen where cooking must be amazing only by this view.
Here we can find another dining room design, with a Matteo Zorzenoni chandelier that descends from the ice wood ceiling. On the top of the table, Asian ginger jars make their move. Surrounded by Minotti Chairs, clad in a Jerry Pair leather.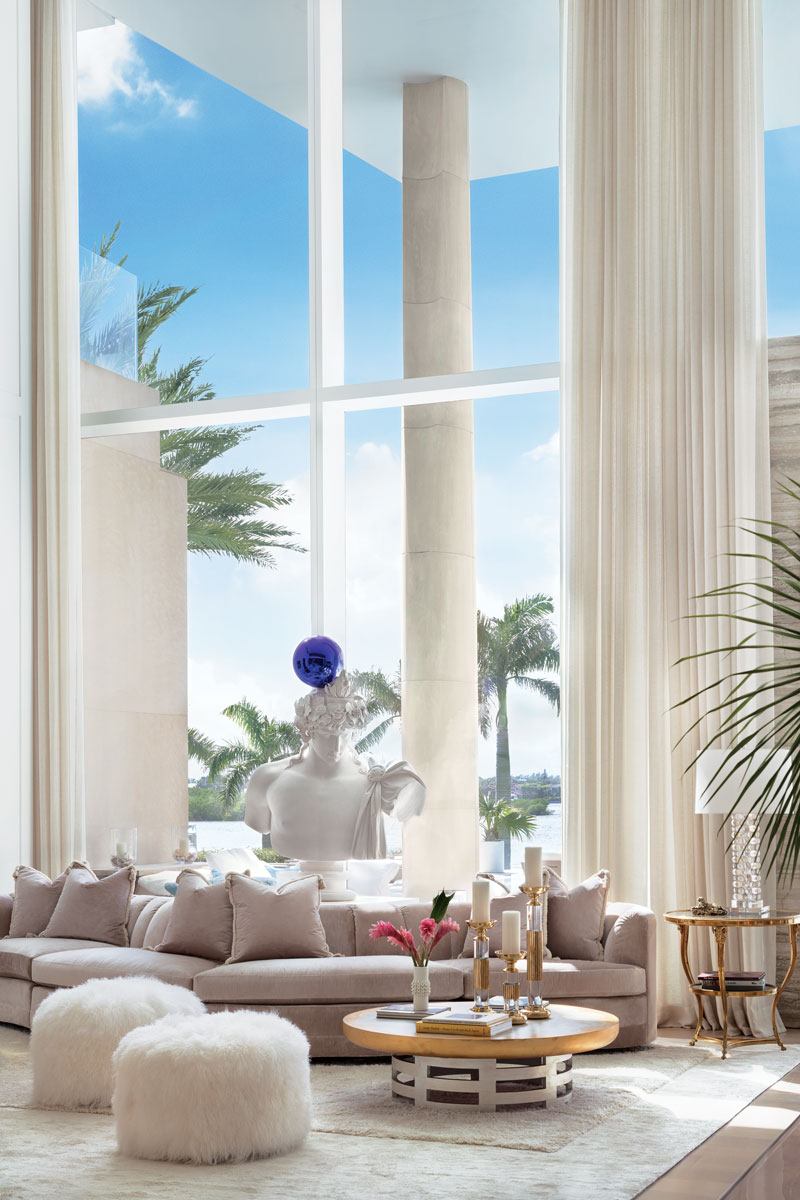 The living room is the mirror of elegant, classy, and bold design, right with a Jeff Koons "Gazing Ball" sculpture.
The Phelans are frequent entertainers, and for that reason, they commissioned Stonefox to create a disco lounge. Besides that, an amazing garden designed by Jorge Sánchez and Brian Vertesch of SMI Landscape Architecture.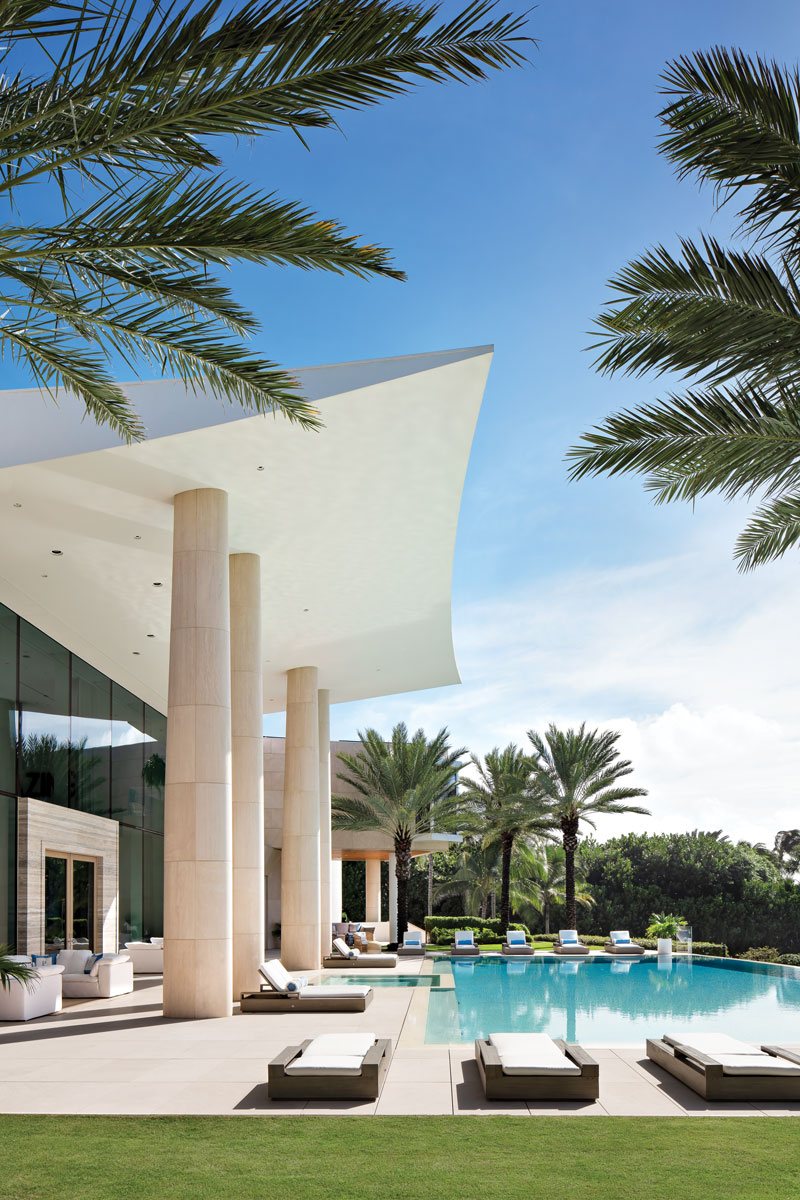 To conclude this article with a gold key, here you have the pool. Although you can't see it, it has a view of the beach of course. This one is surrounded by RH sofas and chaise longues covered in Perennials fabrics.