We've selected the 20 most stunning wallpaper ideas for every room. Yes, every room in a house. Even the laundry room! Let's get you inspired and boost your creativity – and your home.
WALLPAPER IDEAS FOR ENTRYWAYS AND HALLS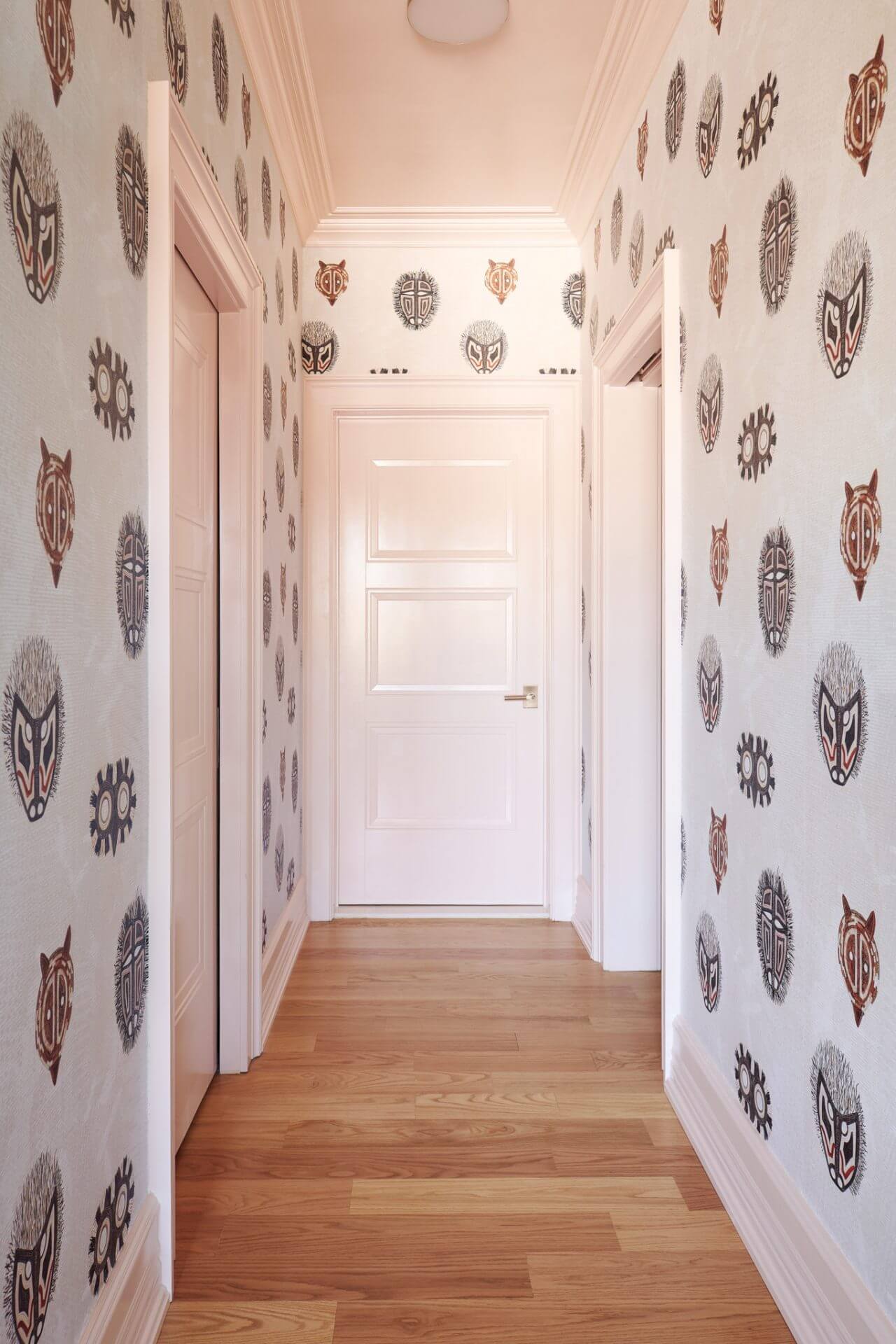 Gail Davis demonstrates the power of home decor wallpaper in this hall. It keeps its simplicity. However, the wallpaper in neutral colors adds freshness to the room.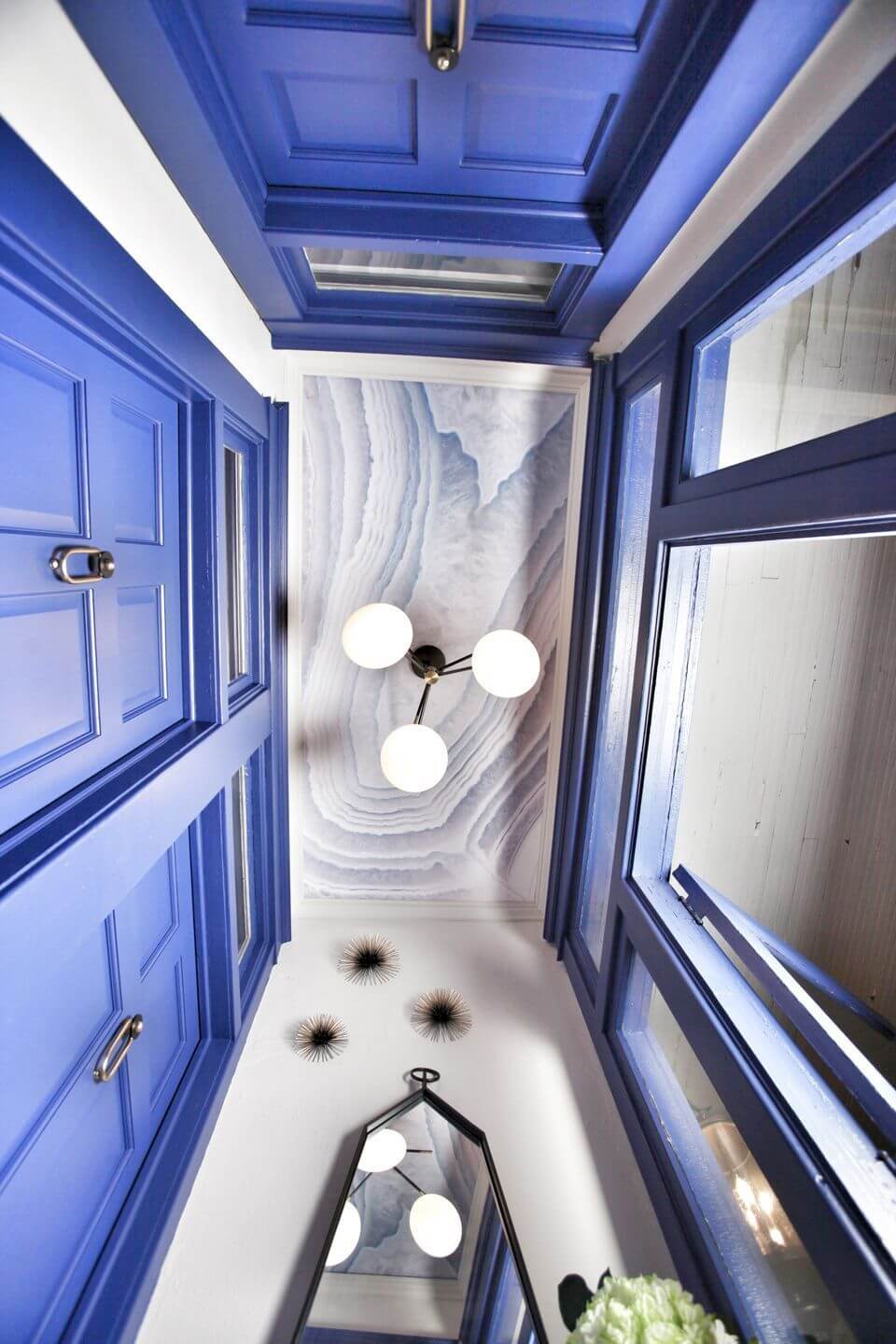 As atypical as stunning. The designer Joy Williams styles this room in blue and pairs the painted door with home decor wallpaper on… the ceiling.
HOME DECOR WALLPAPER IDEAS FOR KITCHEN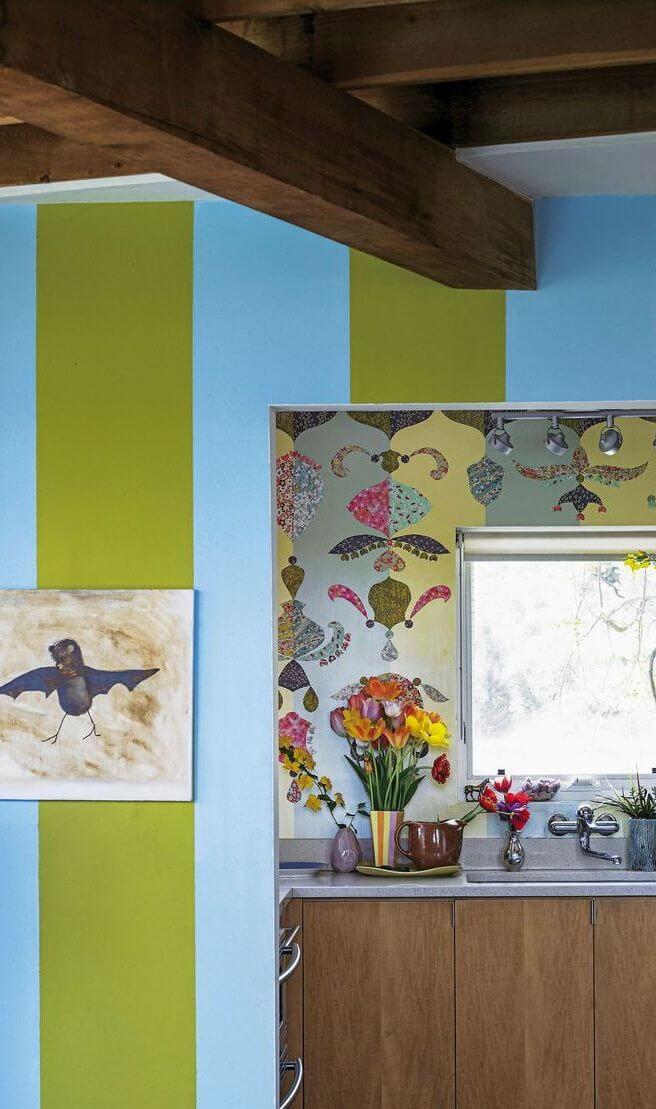 To in own country house in upstate New York, the interior designer Todd Oldham also decors the kitchen with wallpaper. Todd Oldham is playful with the paper wall and combines stripes with flowers. Completely stunning.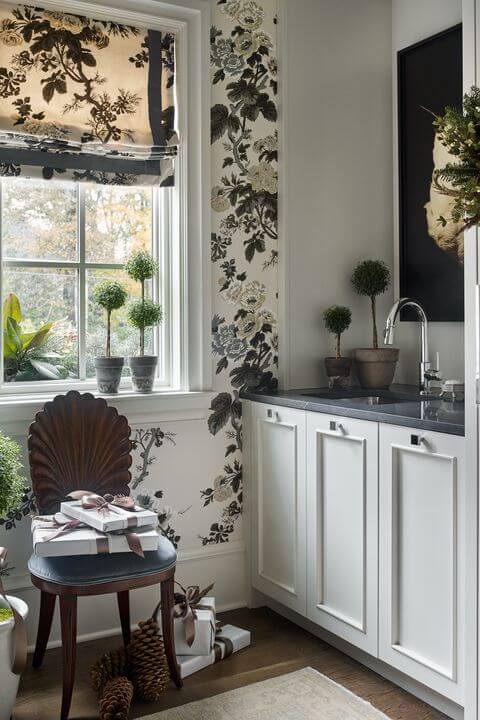 Interior designer Lauren Lowe gets a modern vintage interior using floral wallpaper. Although the kitchen is small, Lowe adds the paper to a wall with windows so she won't take space from the room.
DECOR WALLPAPERS FOR DINING ROOM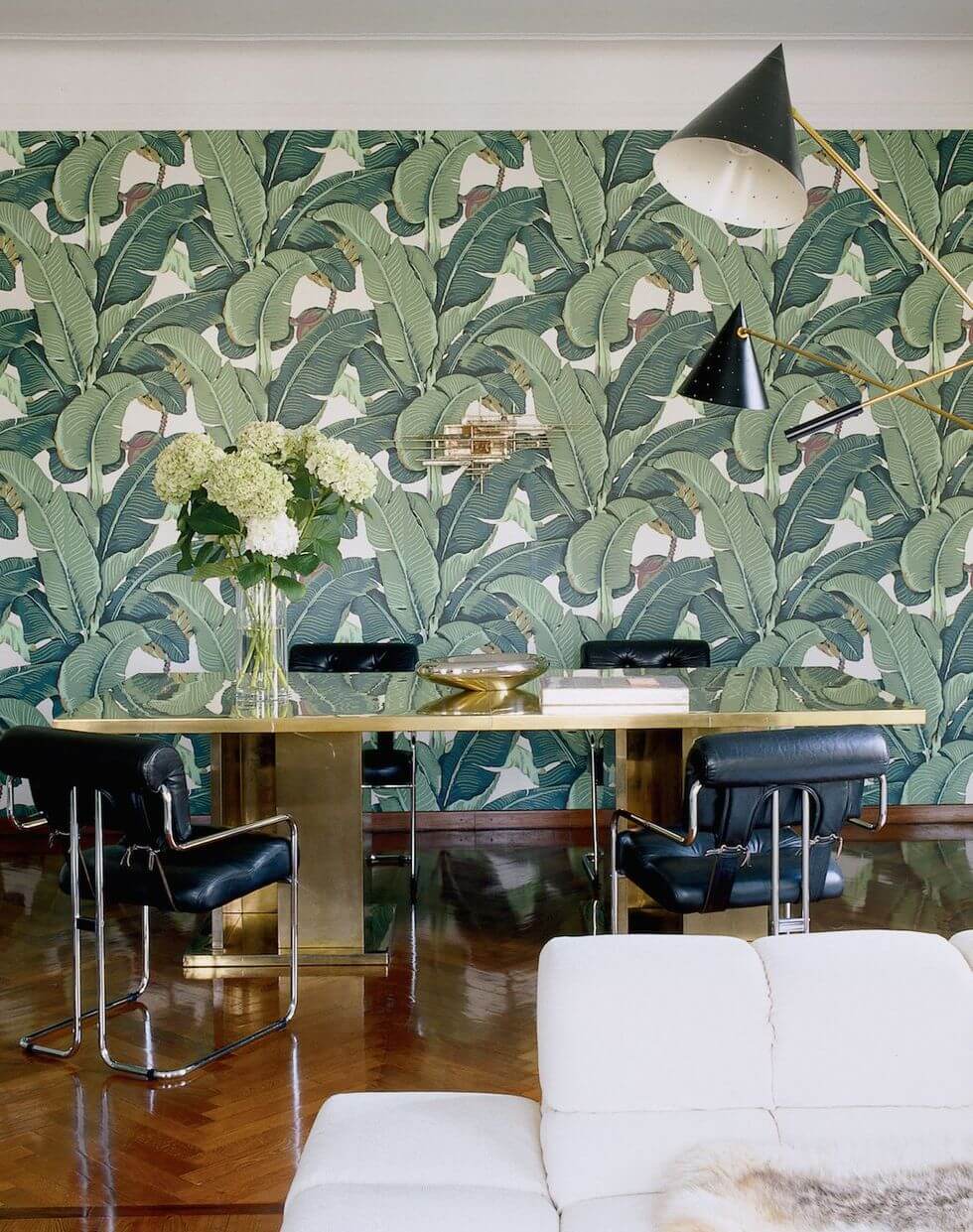 Undoubtedly, we are enthusiasts of retro wallpapers! This Milan residency pairs an imposing vintage dining table in brass with a Californian-inspired wallpaper.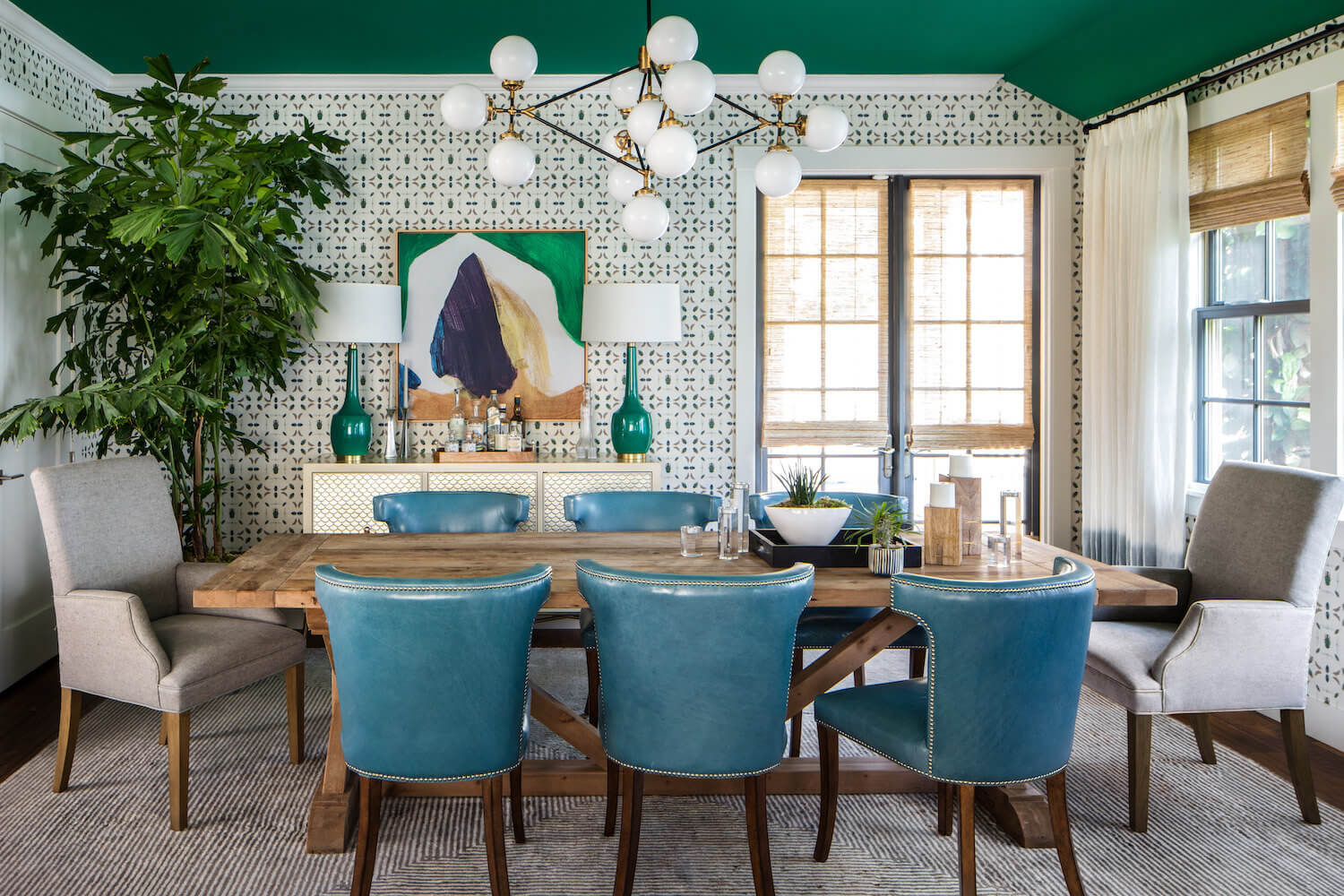 Another stunning wallpaper idea it to pair it with the ceiling! Usually, interior designers pair walls covered in paper with other walls. But Emily Munroe goes further on and pair the white and green wallpaper with a deep green on the ceiling.

STUNNING WALLPAPER IDEAS FOR HOME BARS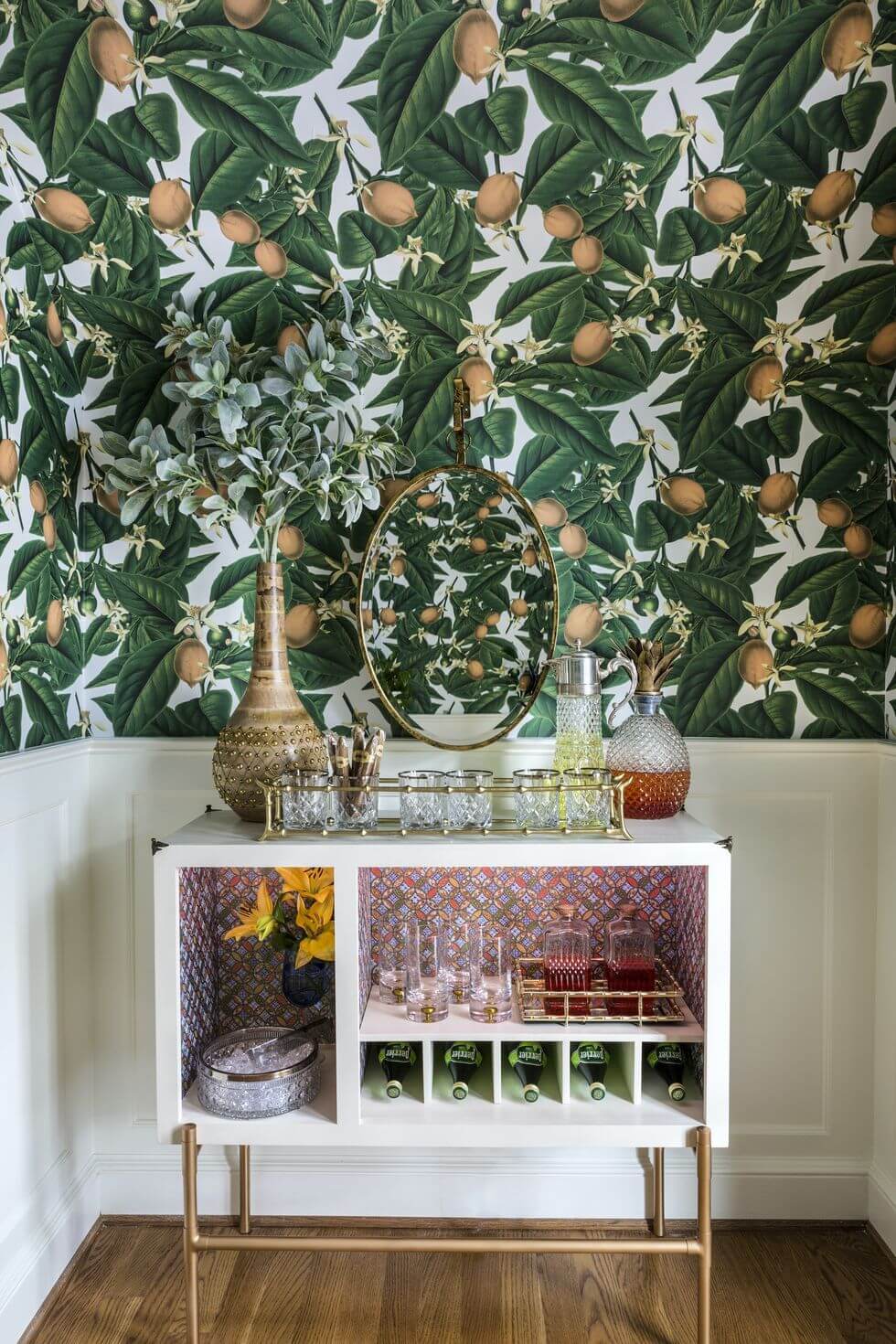 Studio Q creates a summerish and party-like atmosphere around this bar. Similar to the Milan residency above, the stunning wallpaper takes inspiration from California's landscapes.
WALLPAPERS IDEAS FOR BATHROOMS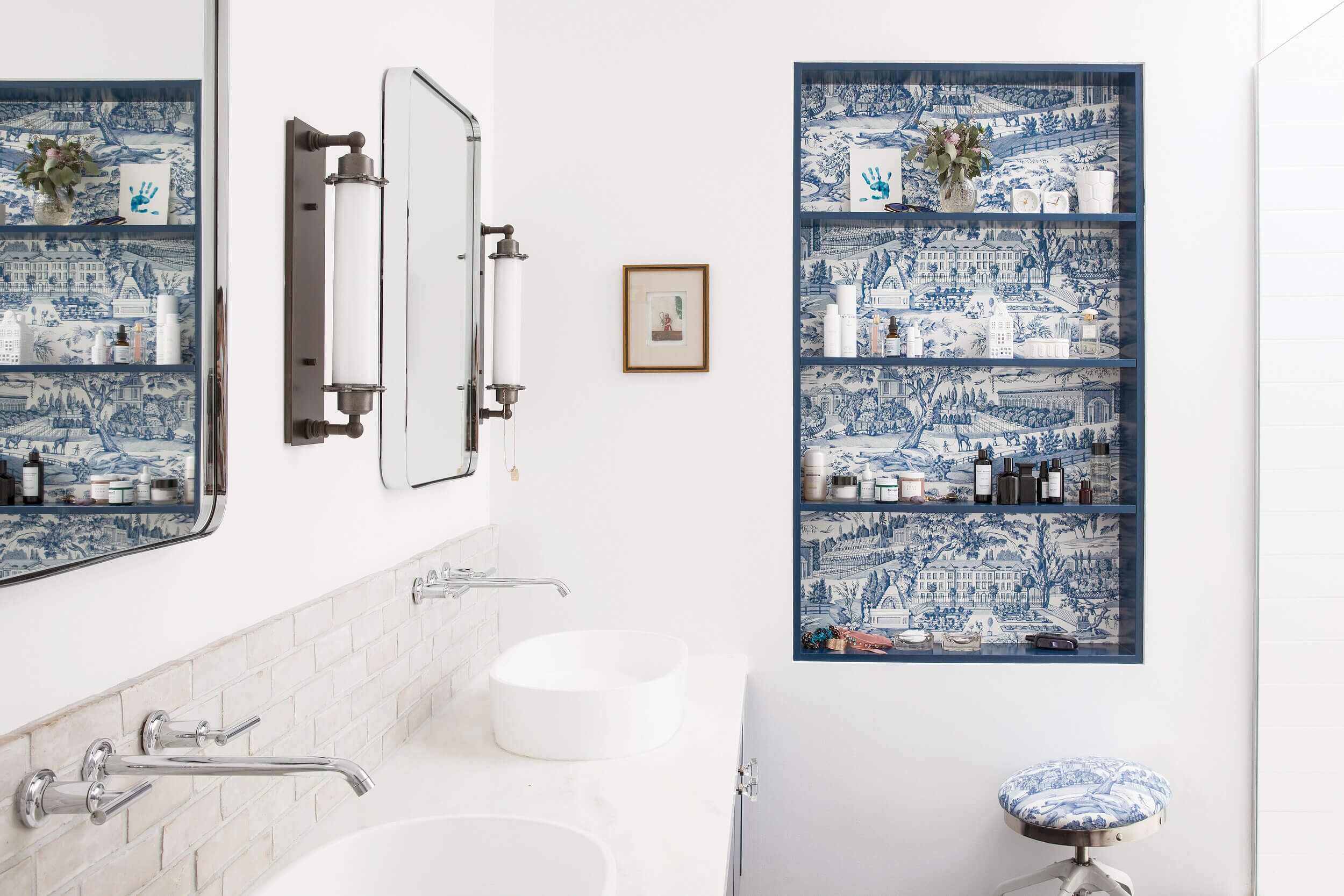 The most stunning wallpaper ideas show up in bathrooms! In order to pop some details, Daun Curry also uses wallpaper. In this bathroom, we find it on the medicine cabinet. As result, once an ondinary element because the showstopper in the room.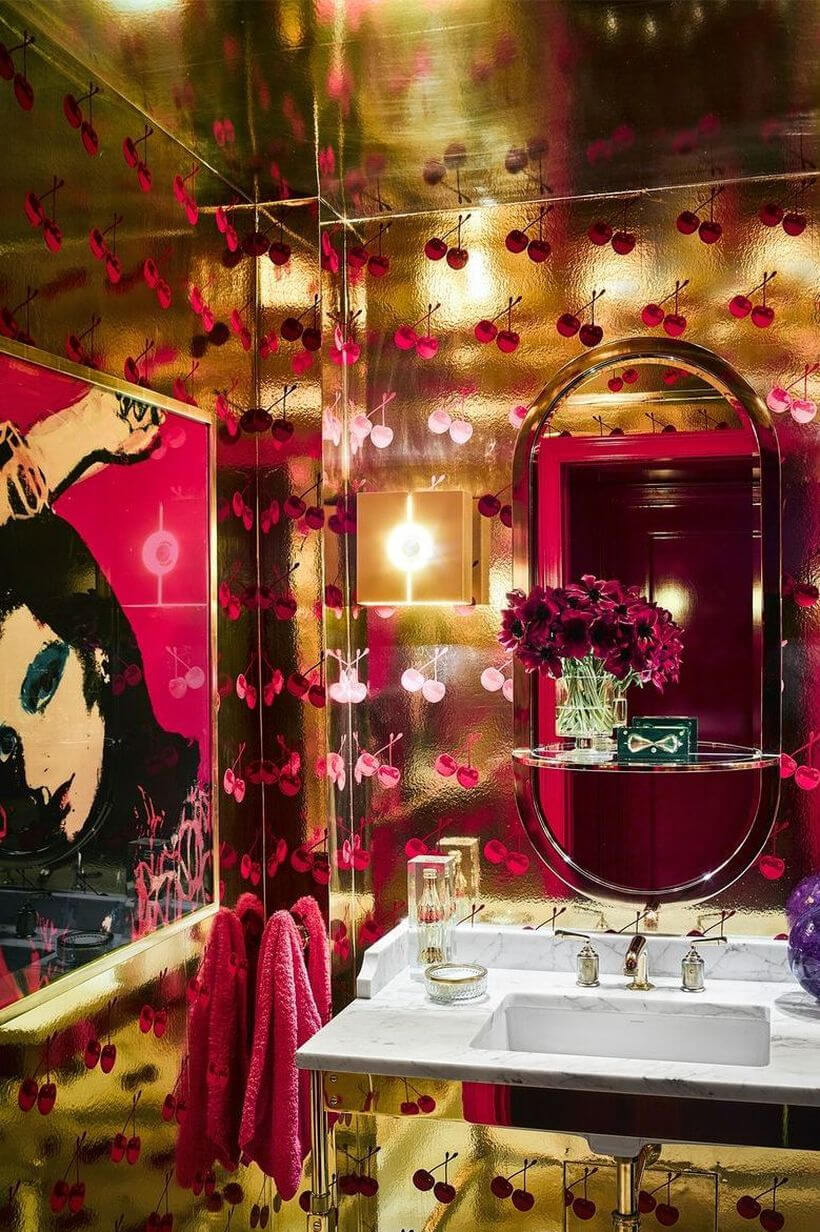 The Andy Cohen's New York Duplex apartment has a powder room covered in a sexy and lavish decor wallpaper. The whole room is a work of art.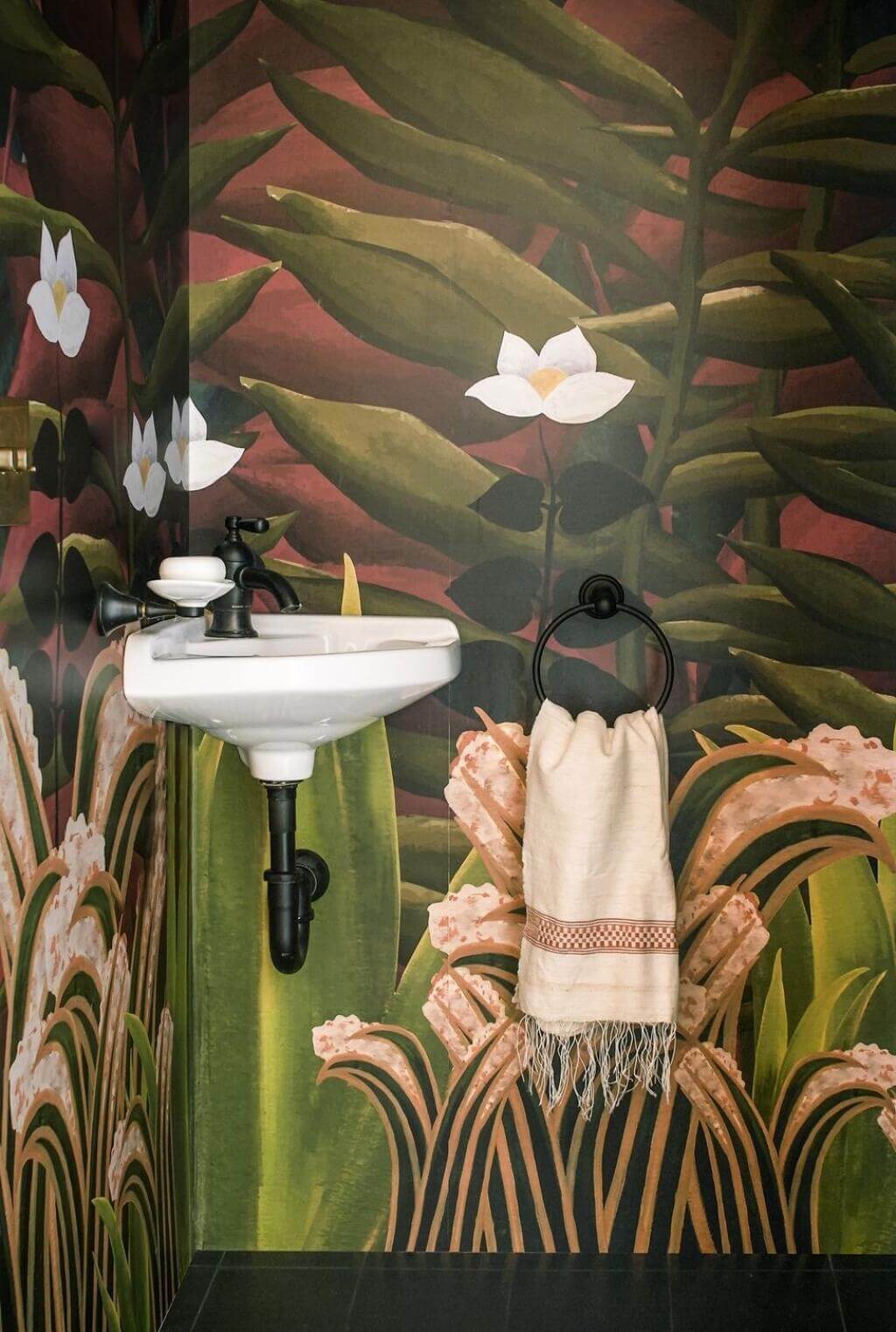 In another New York apartment, the industrial black fittings are combined with a romantic tropical wallpaper. The end result is stunning.
WALLPAPER DECOR FOR LIVING ROOMS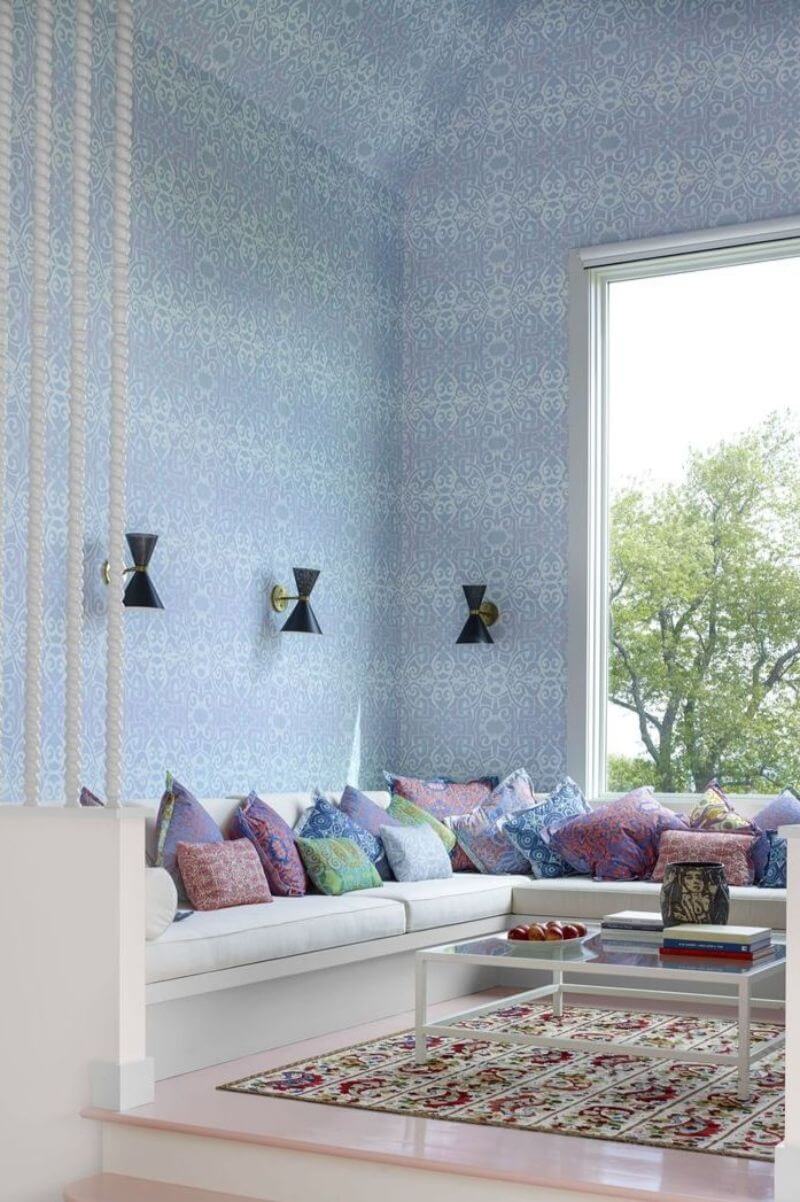 Again, in New York, we find an impressive room with wallpaper. This time is the living room in a pool house. The soft hues are finished with Moroccan-inspired wallpaper.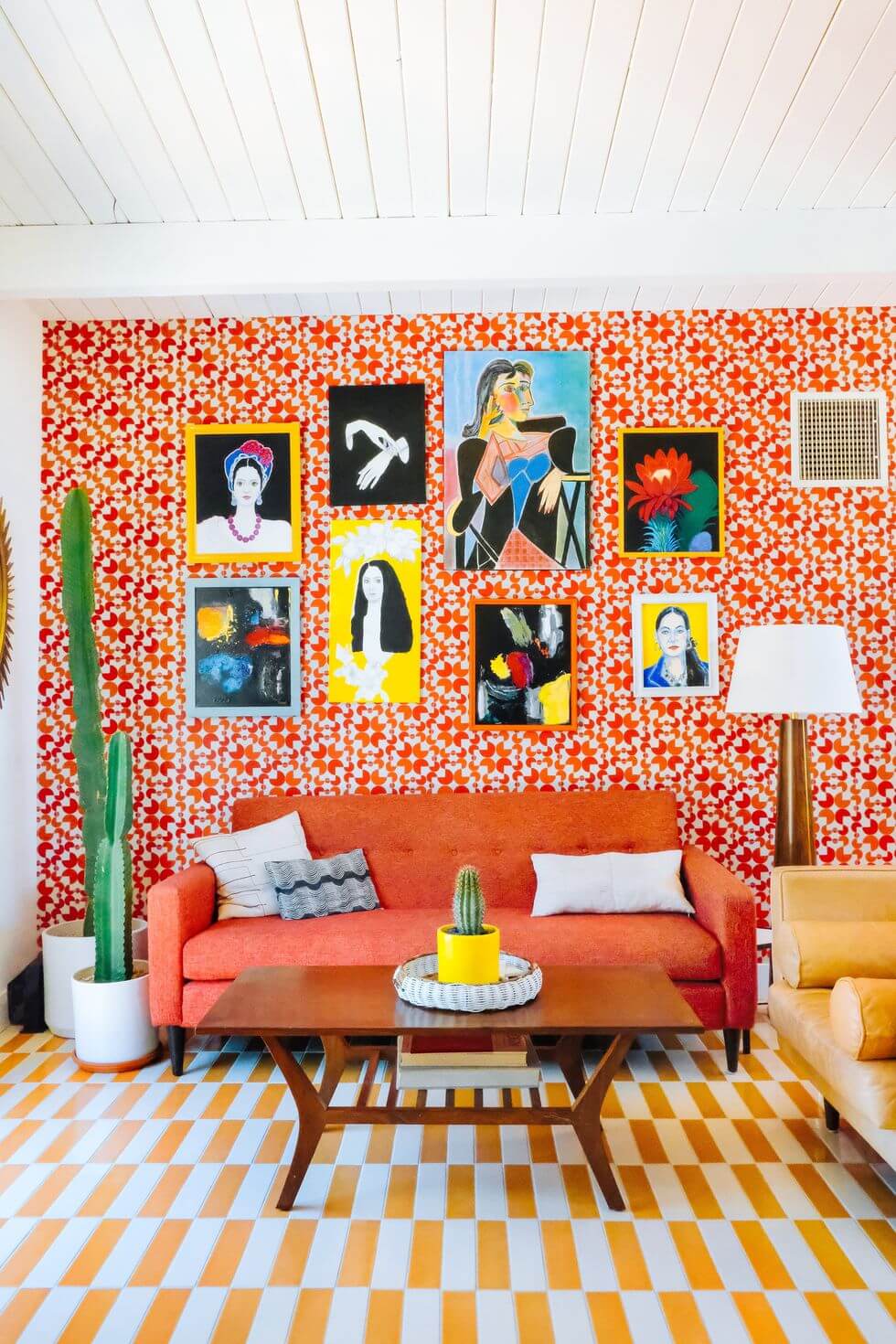 Danielle Nagel promises to deliver colorful and fun interiors. Not only is incredible the work done on orange color, but also the combination of the patterns from rug with wallpaper.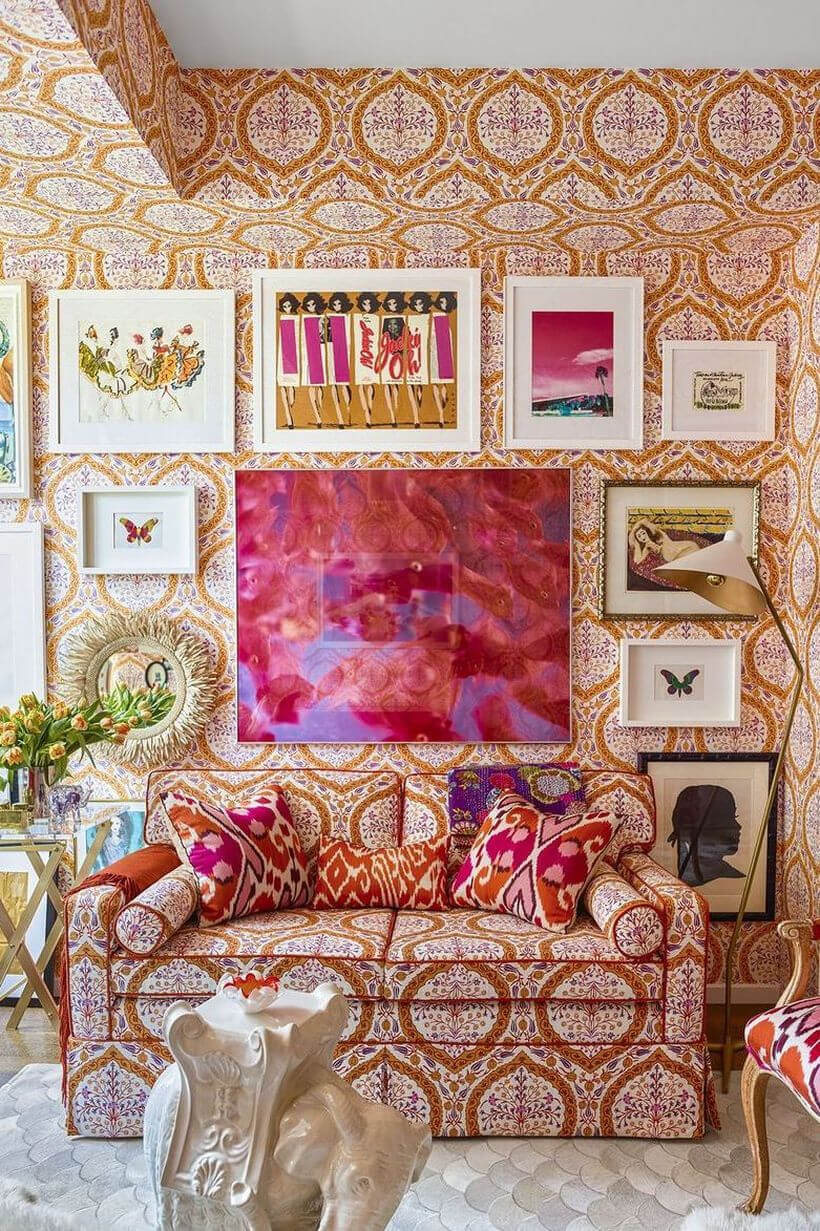 In this living room, the wall is not covered in paper but fabric. Nevertheless, we love the kitsch vibes this maximal living room is vibing.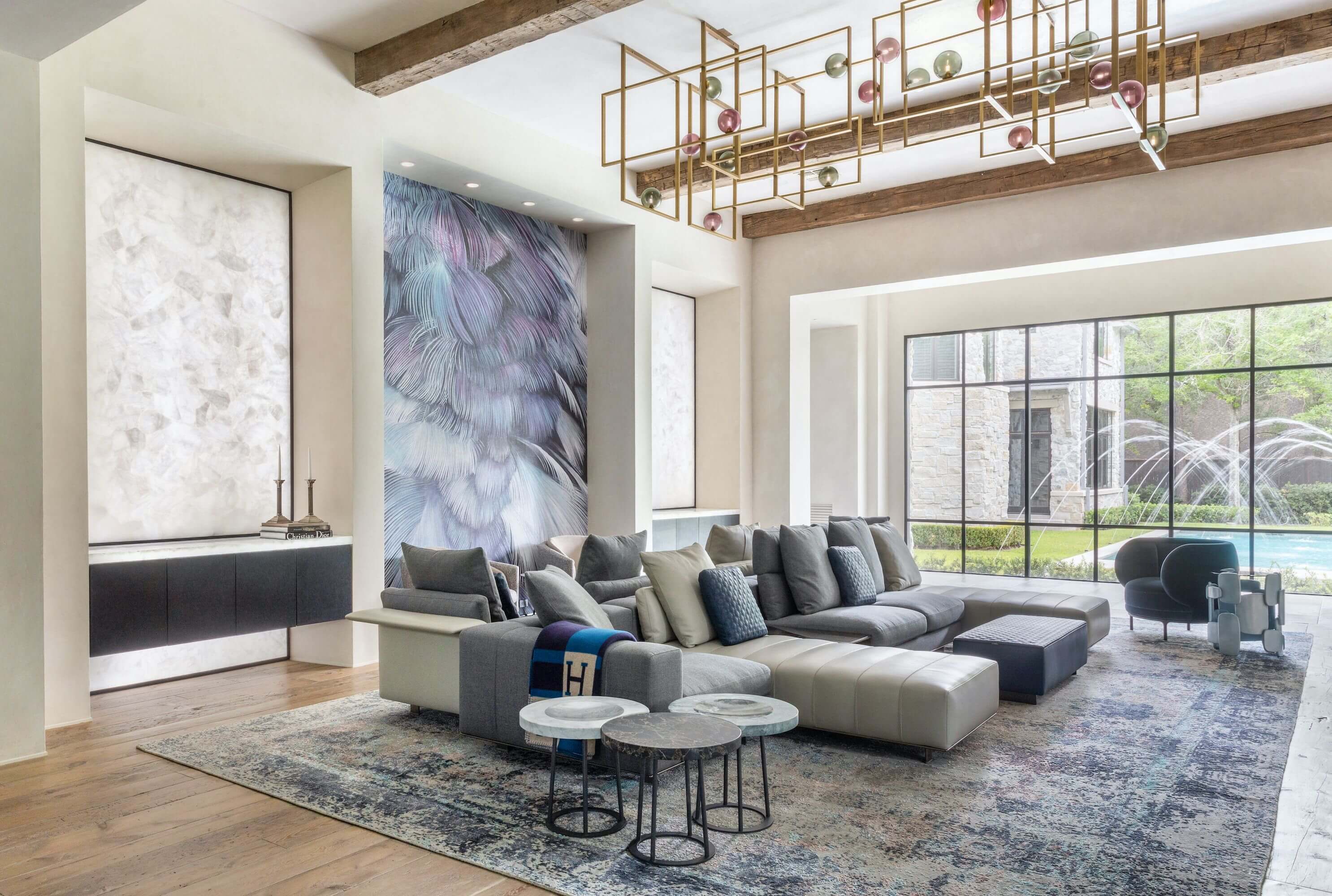 It ain't nothing more exciting than breaking up with conventionalism. In this manner, Nina Magoon uses wallpaper not to cover a wall but to create the optical illusion of a large-scale contemporary art piece. Nina Magoon owns it.
COOL WALLPAPER IDEAS FOR KIDS ROOM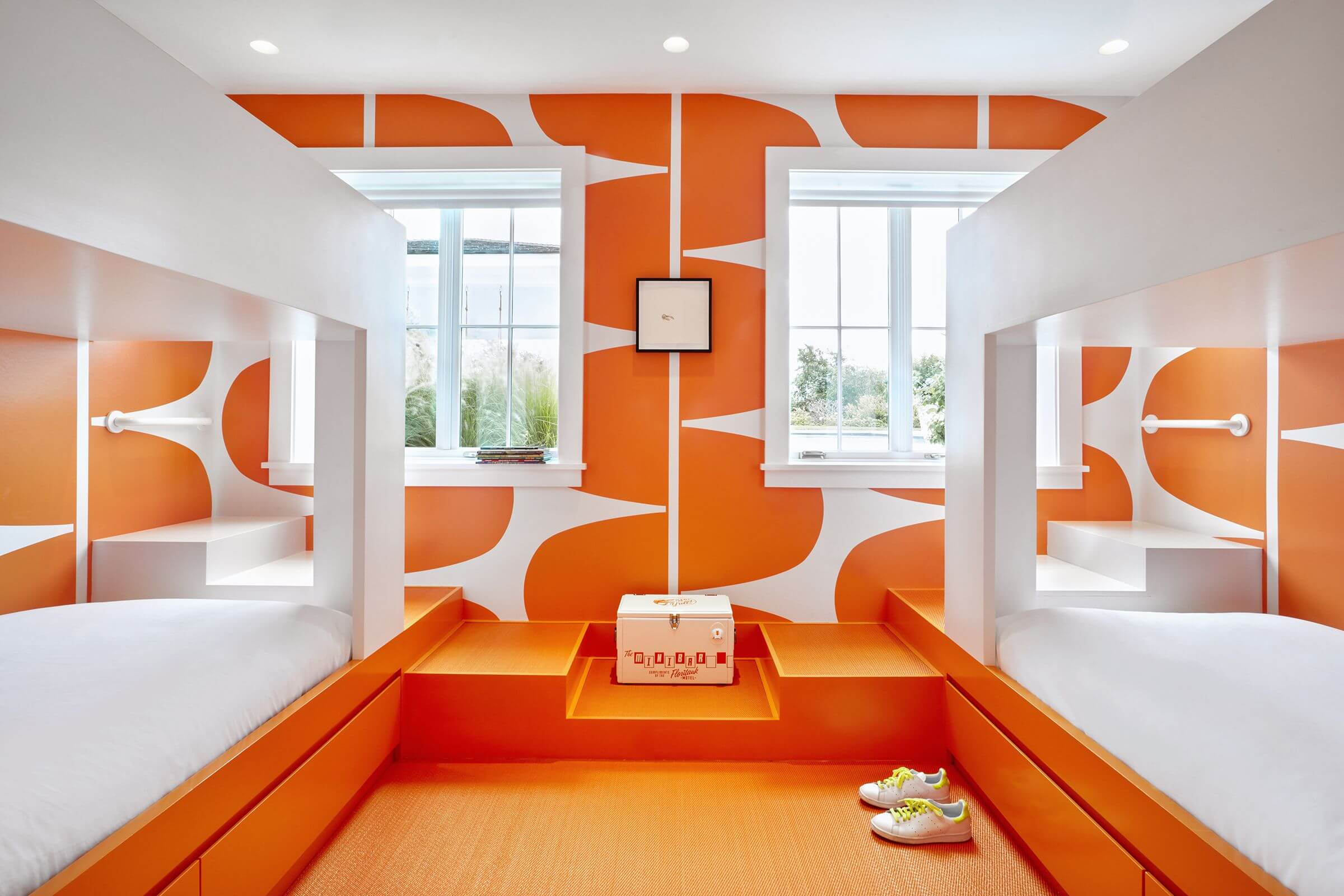 We find ourselves completely obsessed with this kids' room. We don't know where did Ghislaine Viñas got inspired from, but we only think about Kubrick's A Clockwork Orange.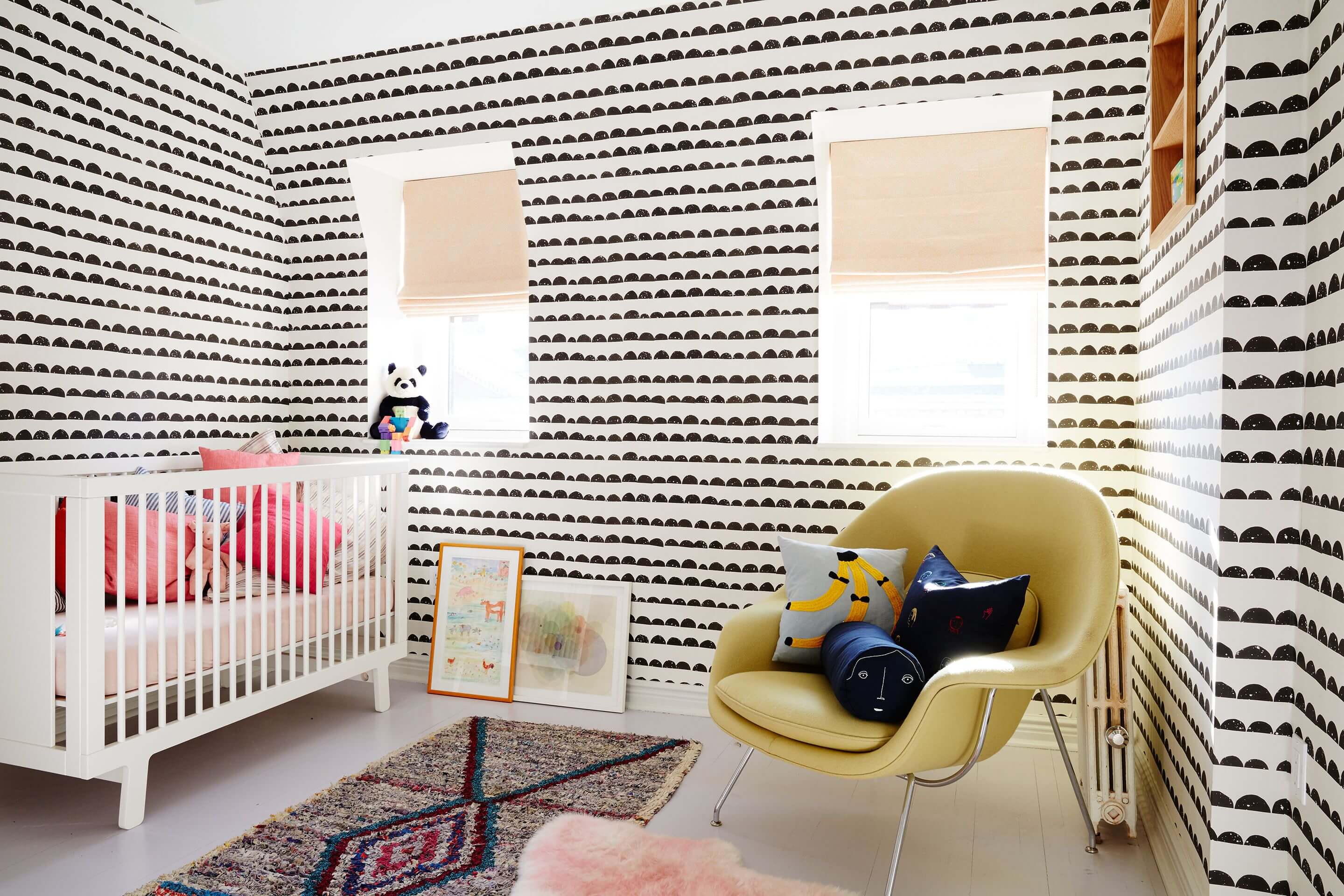 Being enthusiasts of unconventional interior design, we love this kids' room. GRT Architects chose a black and white wallpaper to pair with pink and yellow furniture.

MASTER BEDROOM WALLPAPER IDEAS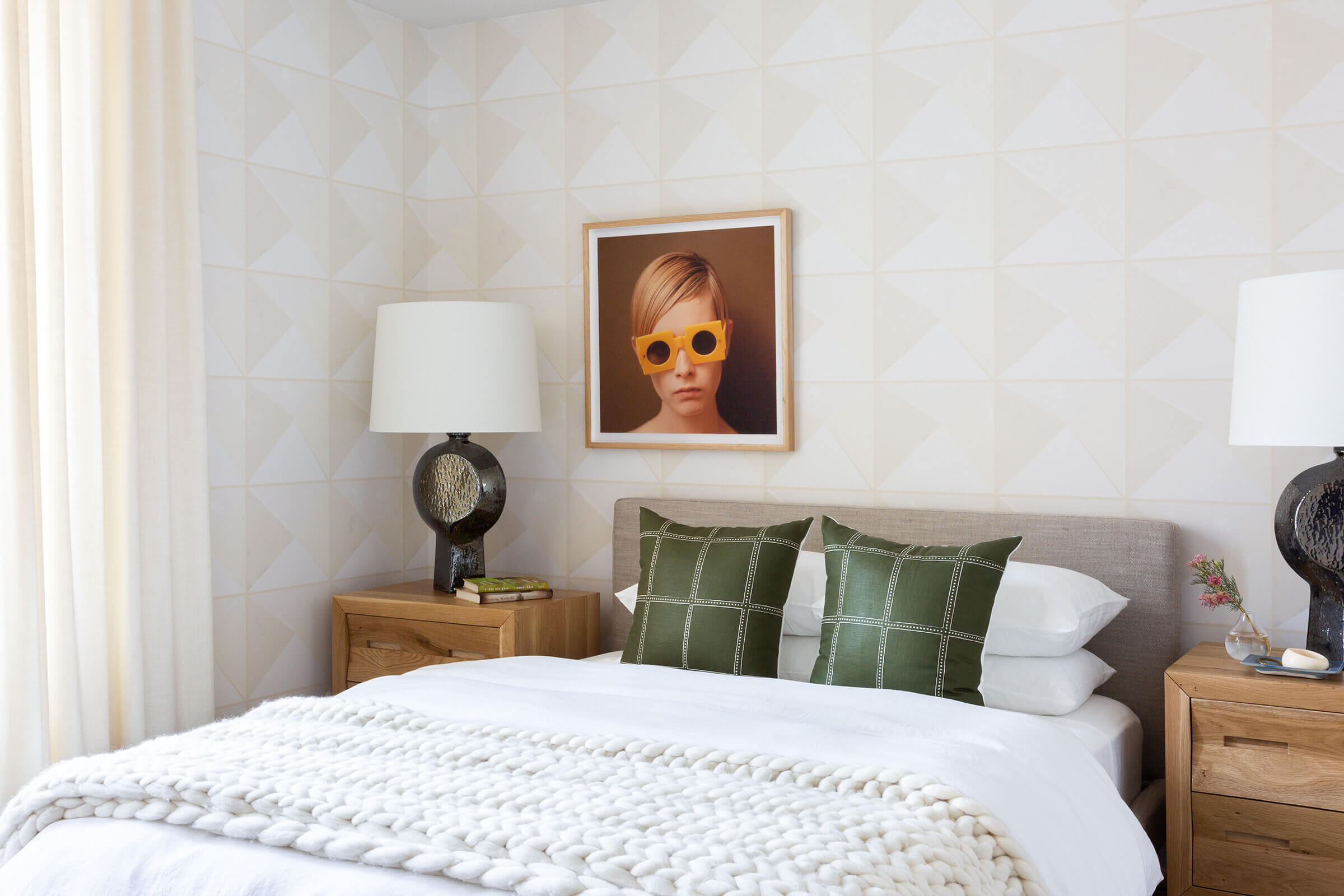 Stefani Stein went for a neutral hues wallpaper to enrich this master room.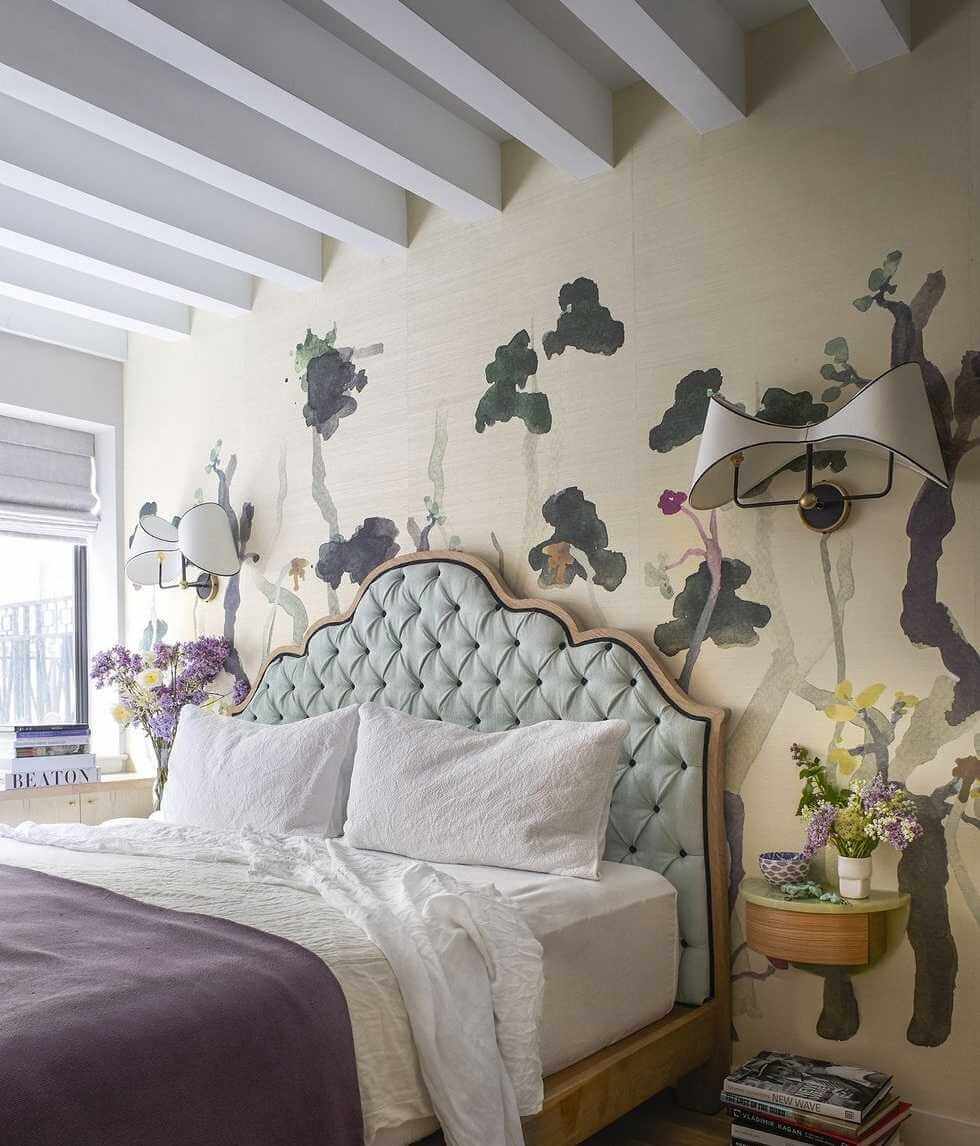 This master bedroom delivers an ethereal feeling. Not only because of its neutral hues but also for the custom made side tables that seem to be floating. In addition to it, the wallpaper represents an unworldly garden.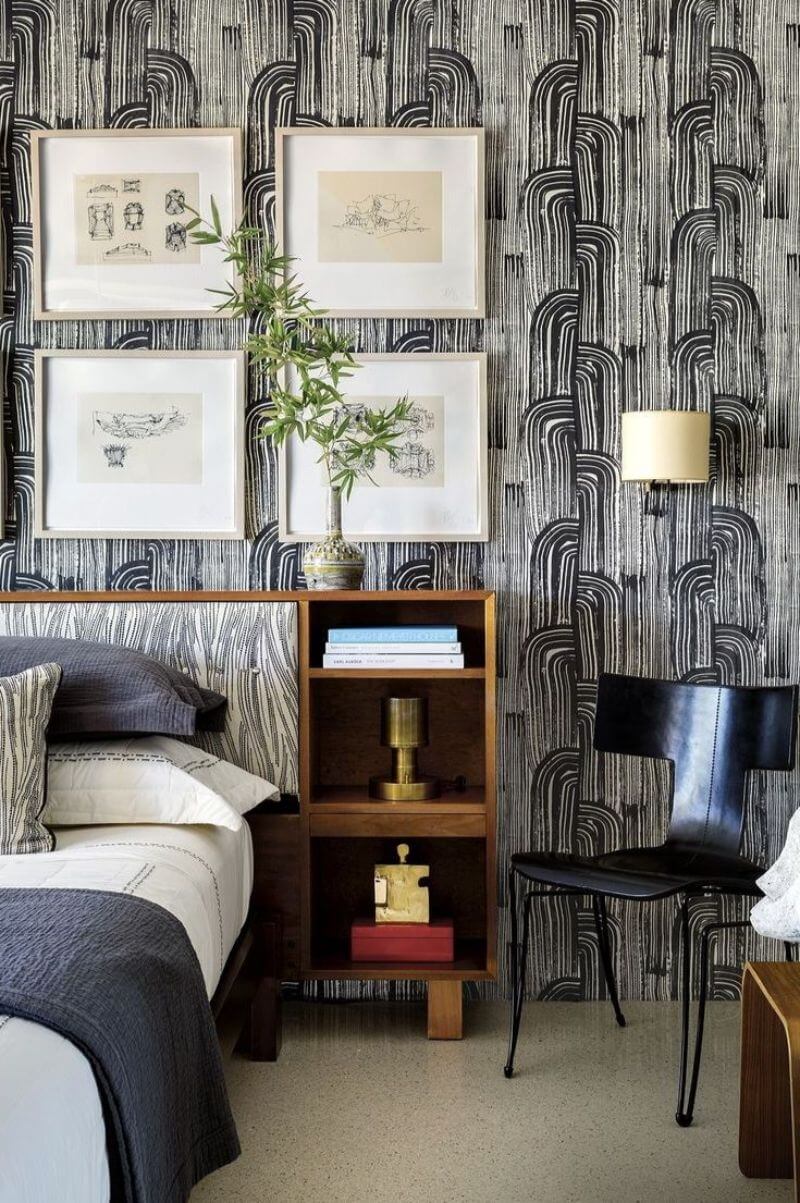 Everything in this modern luxury bedroom is stunning. However, we cannot ignore the combination of the bed head and the Kelly Wearstler wallpaper.
WALLPAPER IDEAS FOR LAUNDRY ROOM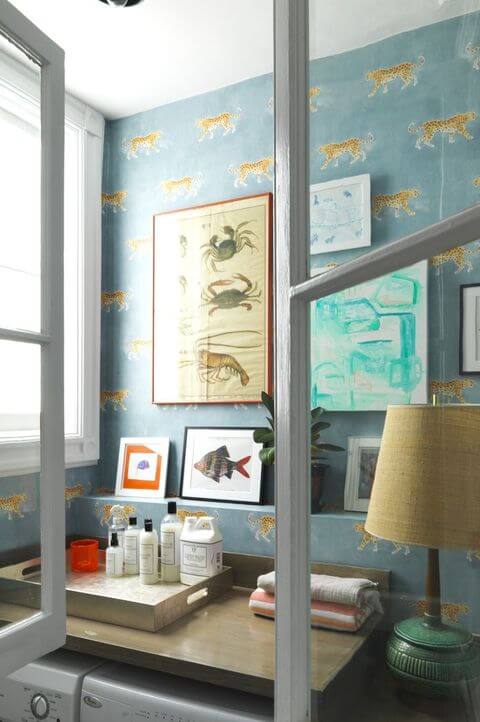 Last, but not least. The laundry room of an apartment in Brooklyn has its walls covered in a Caitlin McGauley wallpaper. New Yorkers seem to love wallpaper rooms as much as we do.

In the mood for more stunning wallpaper ideas? Read our article on The Colony Palm Beach Hotel renovation with de Gournay custom-made wallpaper.
If you want to keep feasting your eyes and boost your creativity, go take a peek at our daily updated Pinterest moodboards.