Dining Room Sets demand class and elegance, but also a place comfortable enough to relax with your friends and family. Around the table enjoying an amazing dinner.
Nature Vibe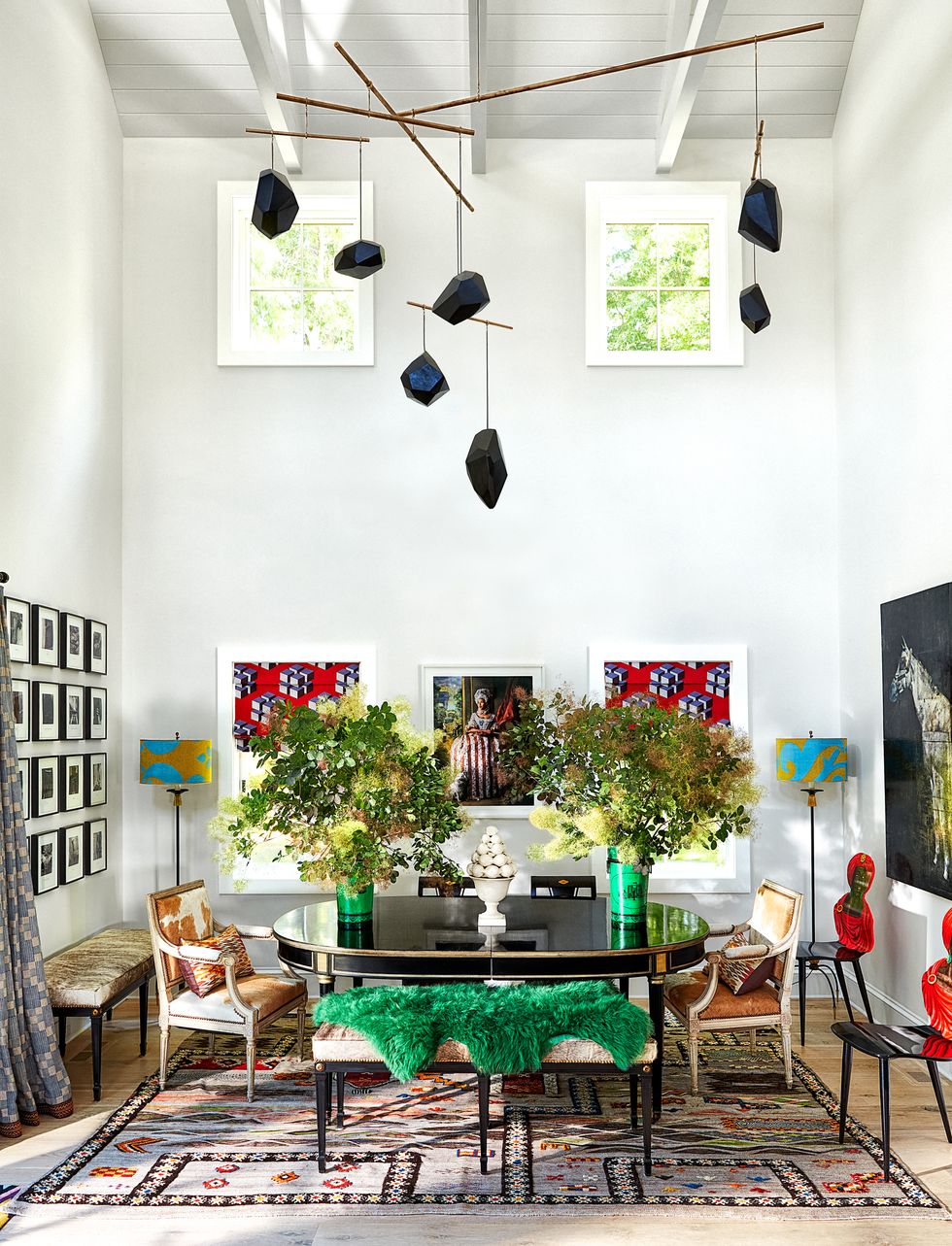 Let's start our list of Dining Room Sets. This dining room has a natural vibe and vibrant colors that complete the set. The interior designer Sheila Bridges has made a collaboration with Elizabeth Parker and they've come up with a unique lighting piece.
Love Affair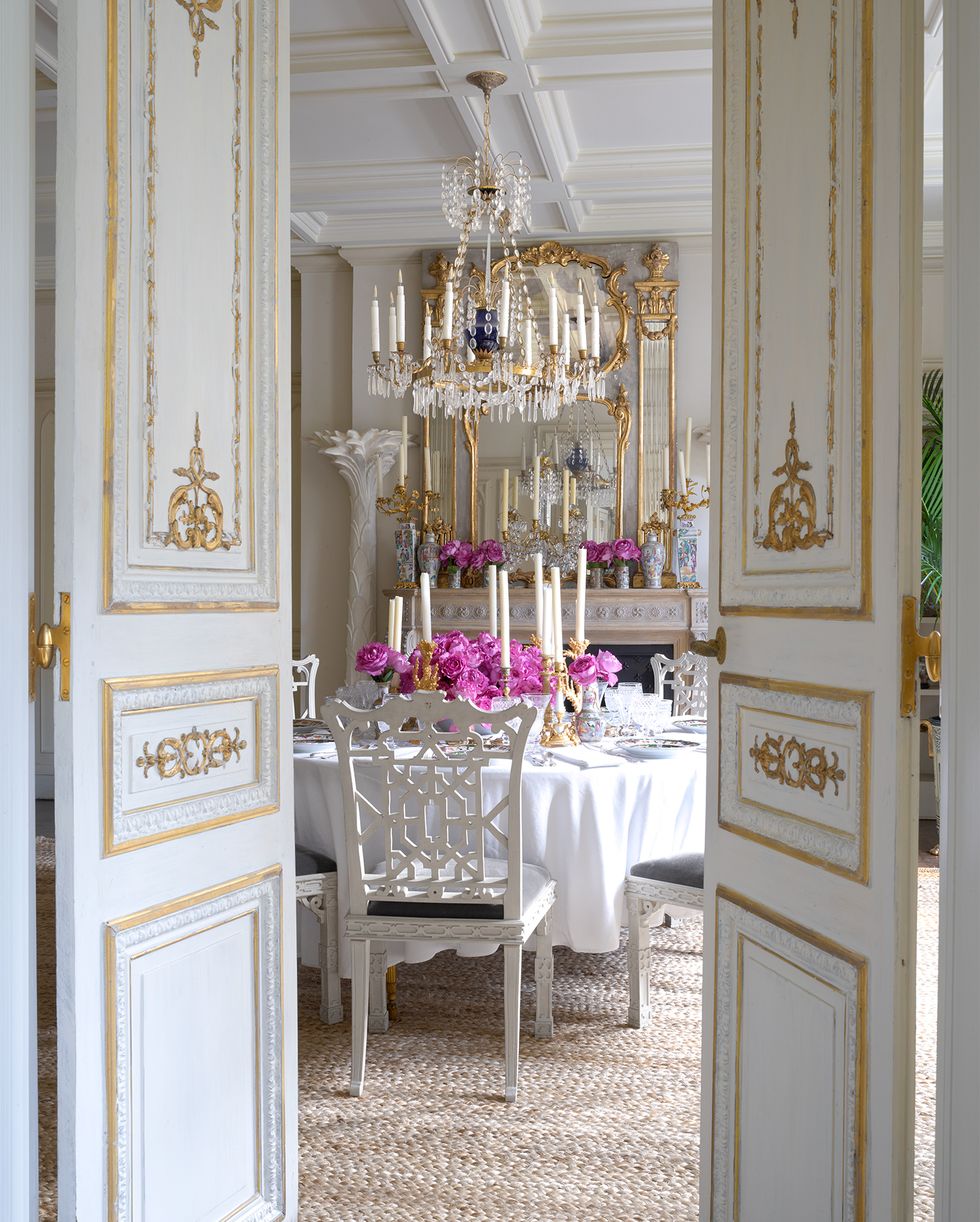 As an authentic love affair, this dining room takes us to magical places like French Palaces. Although this is just the dining place of Cynthia Frank's Manhattan apartment.
Black & Gold Design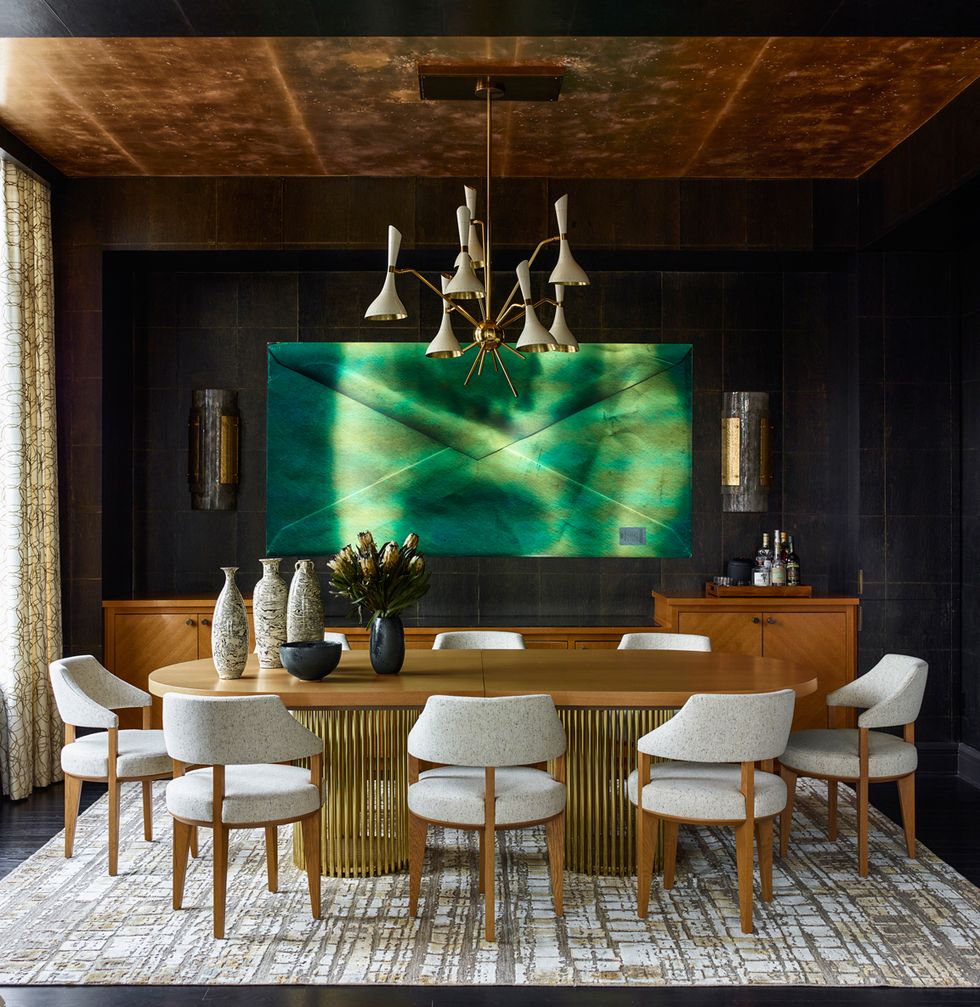 This is a dining room set from Greenwich Village Apartment, with the hand of Gideon Mendelson. According to the interior designer, the colors black and gold are the real conversation starter.
Sea Vibes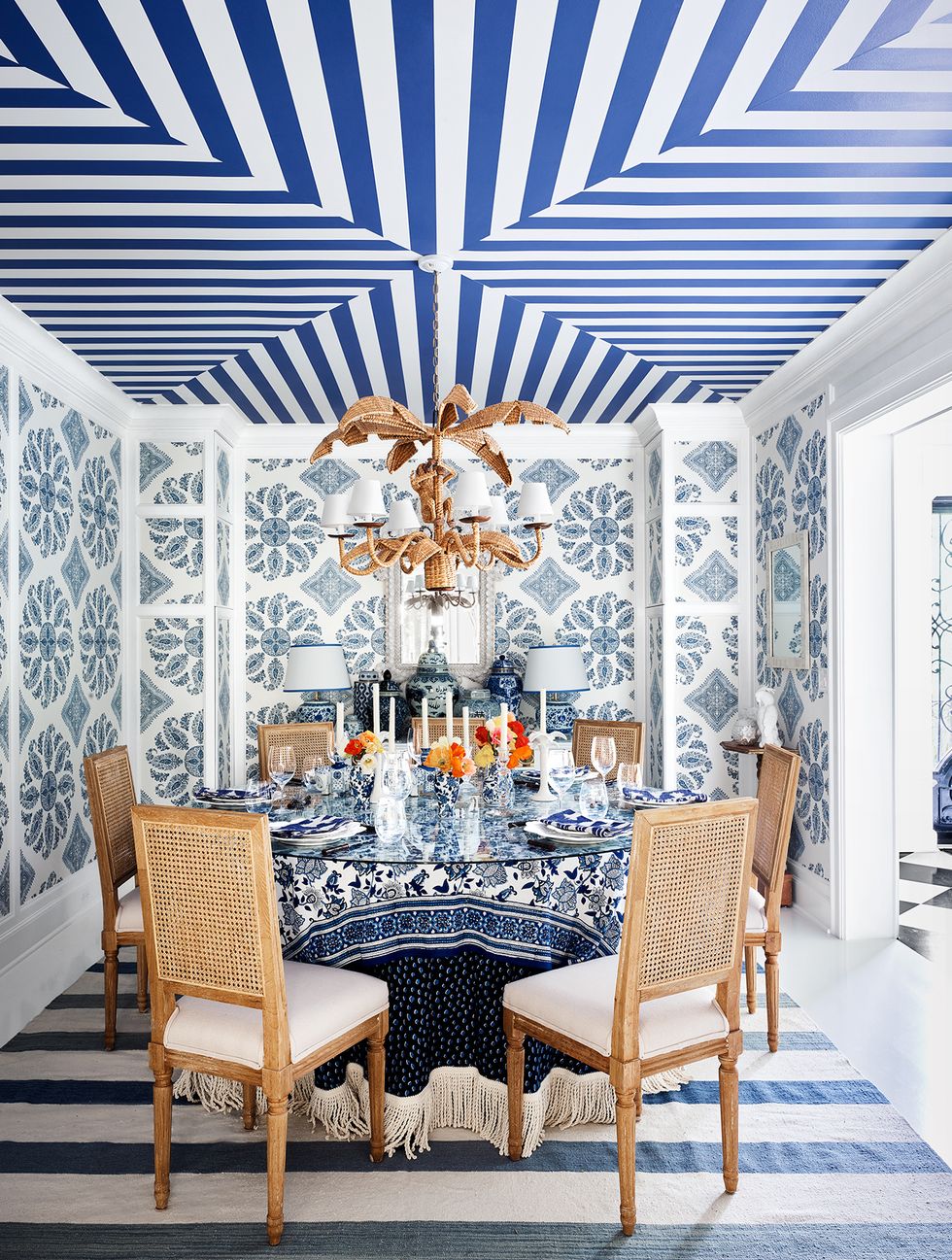 Jonathan Adler has come up with a Sea Vibe dining room set. It belongs to Liz Lange's Palm Beach Estate. The unique wallpaper is by Peter Dunham, side by side with a unique ceiling light. This is the place where a good party begins!
Elegant Dining Room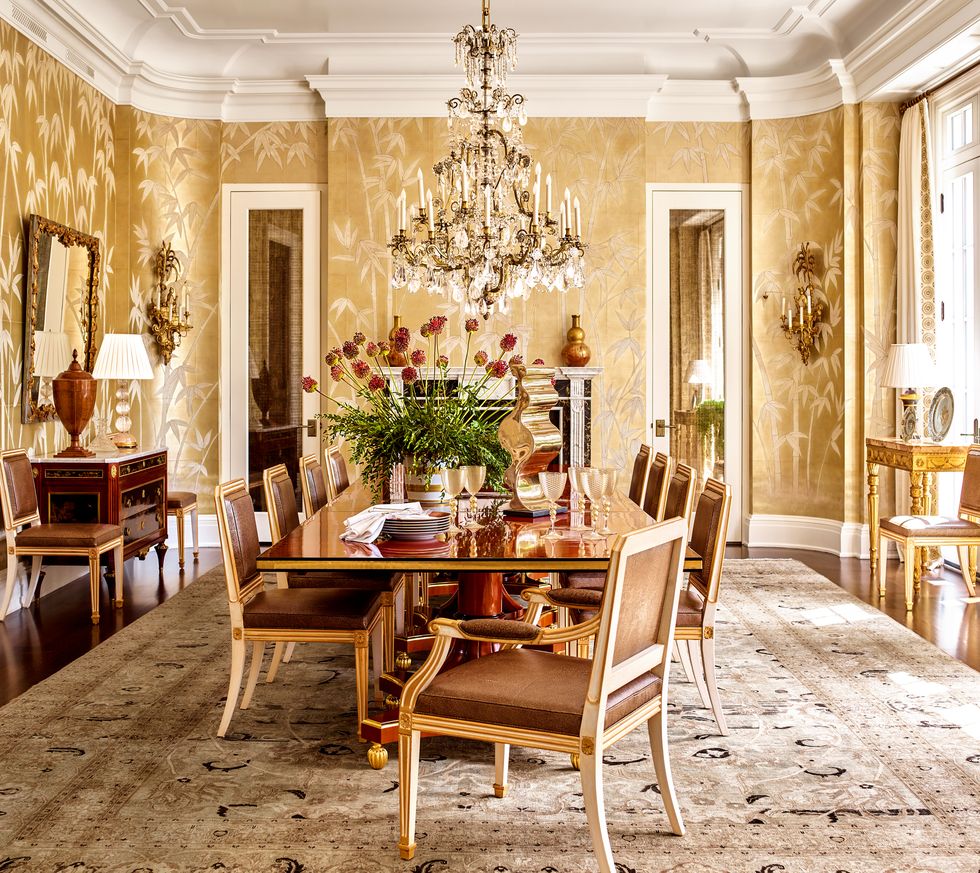 You must never forget how important it is to have the perfect dining room, with exquisite decoration. The dining place is that spot where you enjoy a good meal, drink good wine and have a good conversation.
French Dining Décor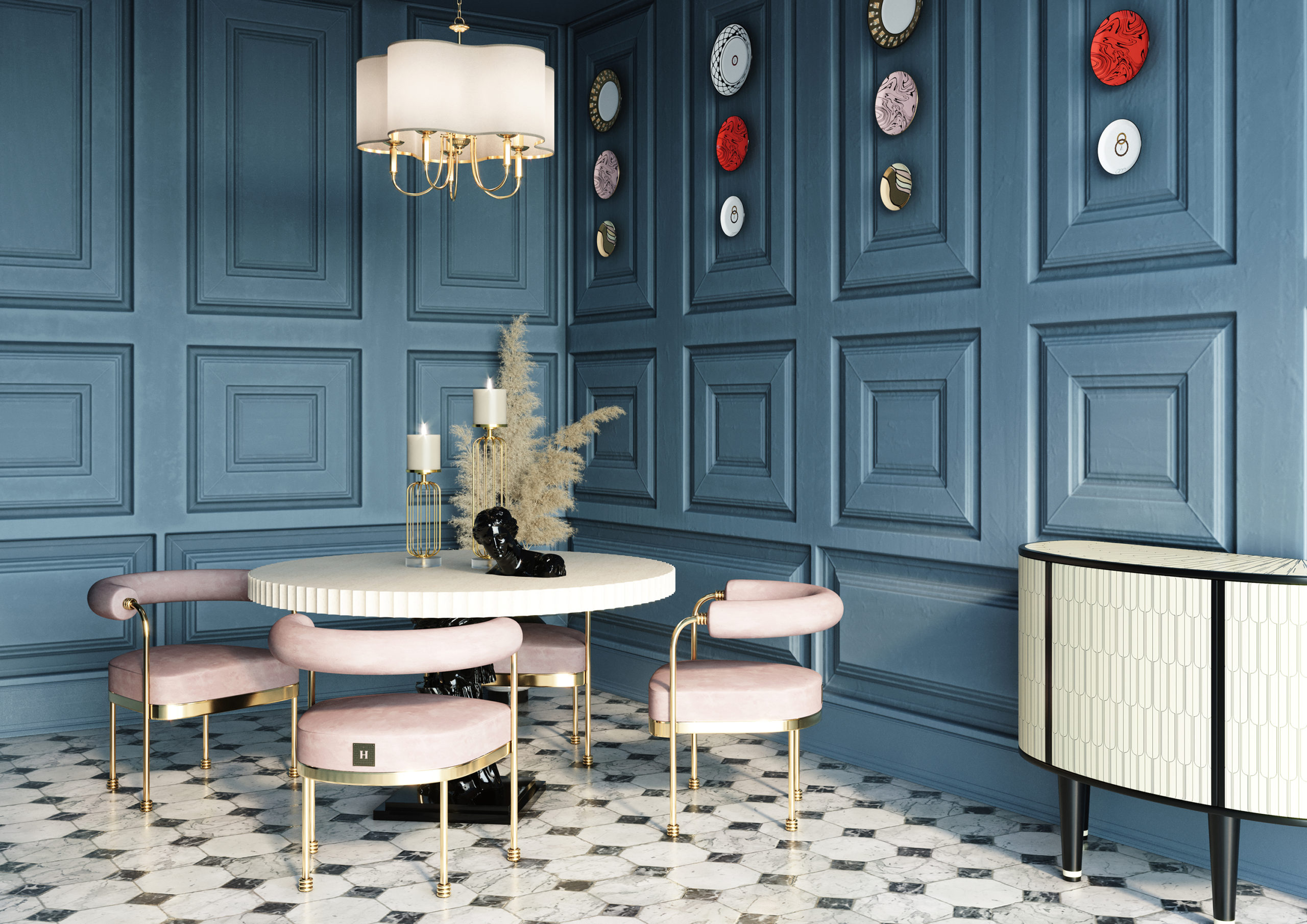 Hommés & ACH Collection wanted to make their presence here. With a unique and important French Dining Room Décor. If you make it simple, yet elegant, we can assure you that it will make all the difference.
Going Green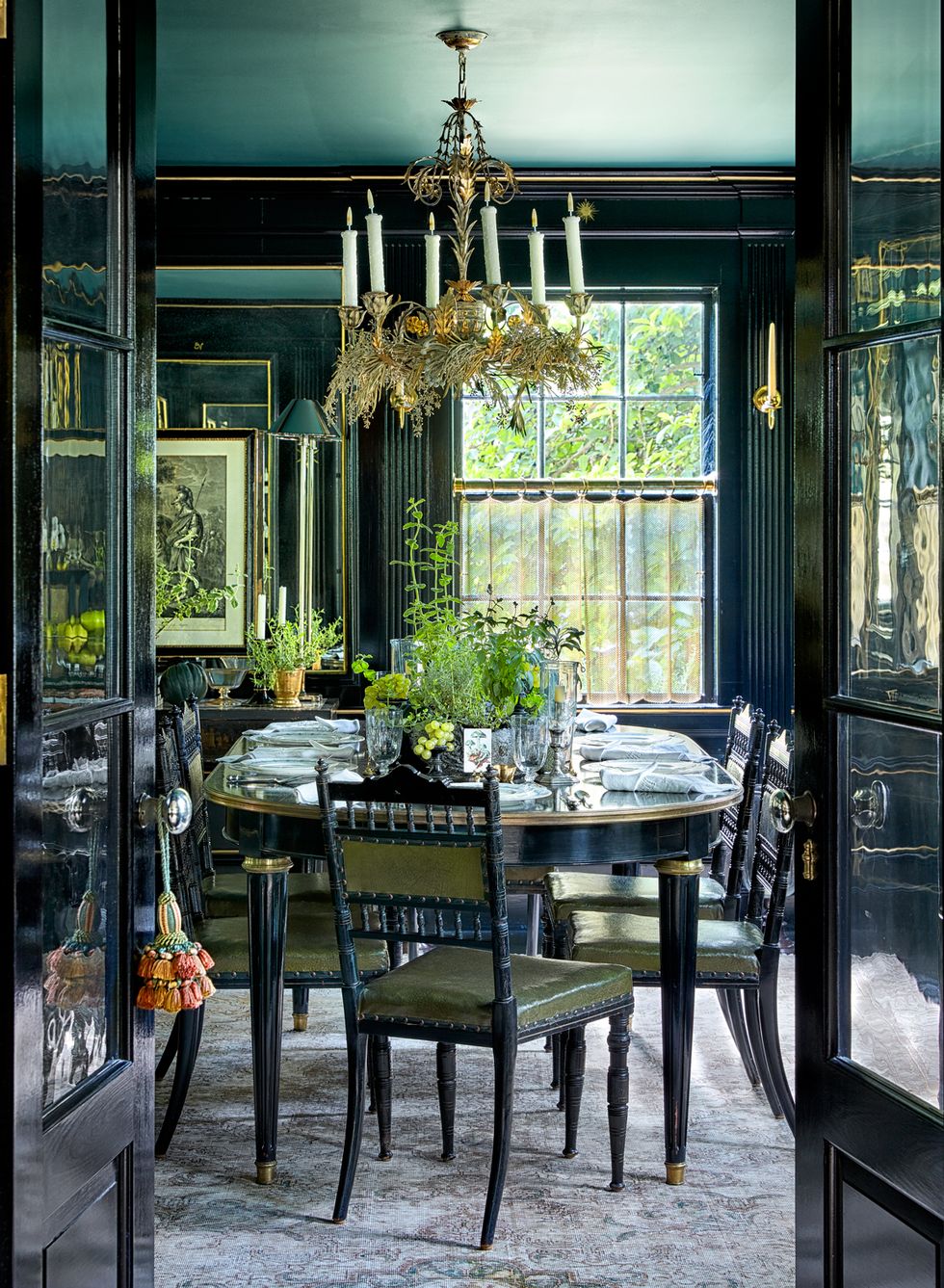 A green dining room means entertainment for all year, according to Martin Cooper and Karen Suen-Cooper. This is their New York farmhouse!
Wood Details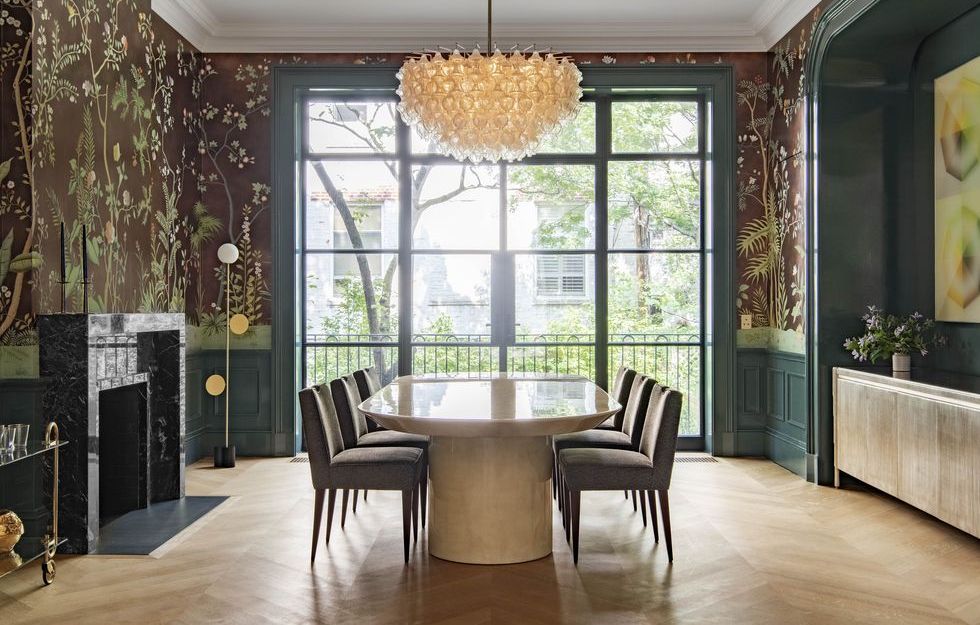 Once again, a simple design makes perfect dining room sets. This chic dining space of the Brooklyn Heights Brownstone has Elizabeth Roberts as the interior designer. With a wall covering by de Gournay and a dining table by Lobel Modern.
Royal Dining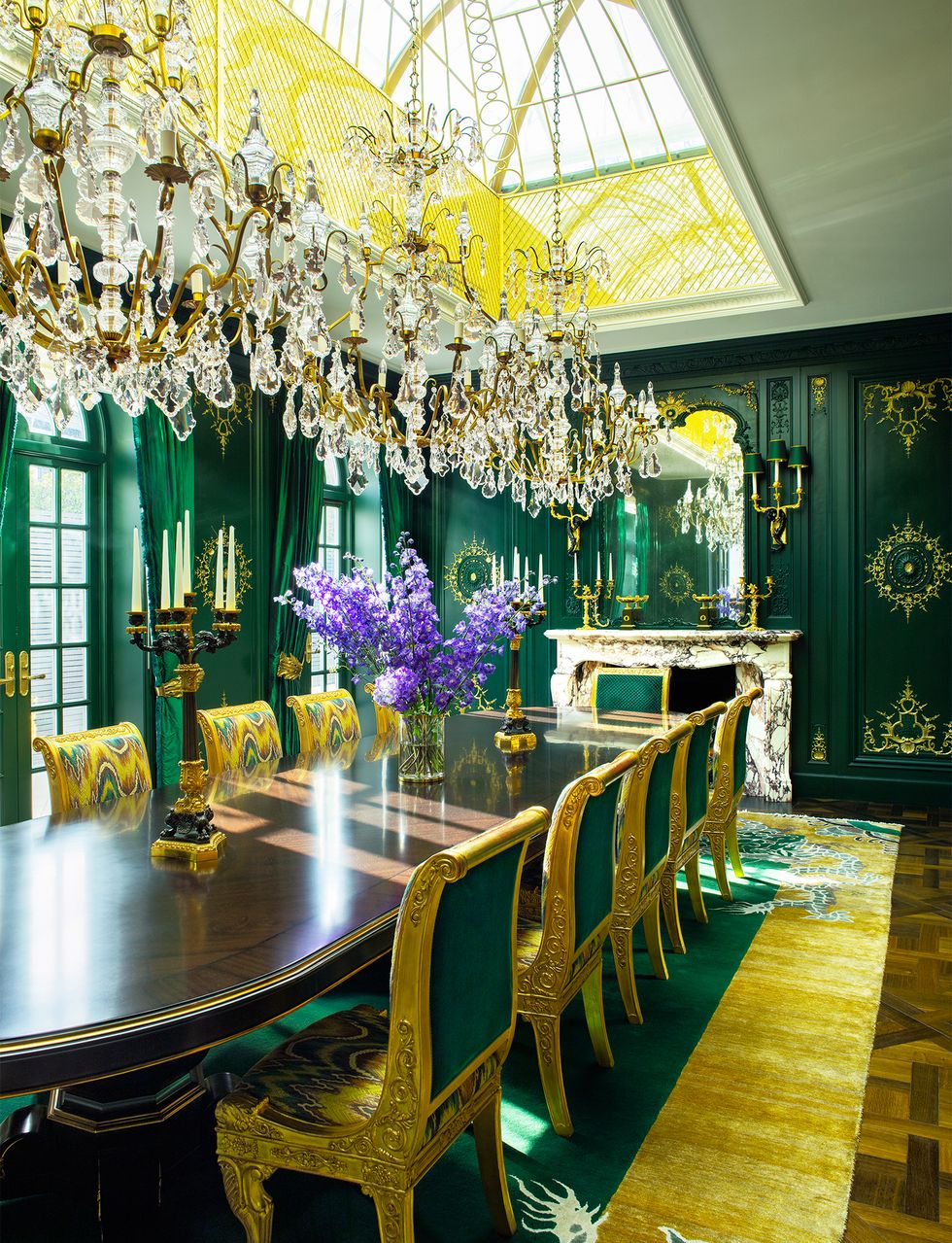 This another great example of a Royal Dining Room, and it is also a set where the green color is king.
Italian Inspiration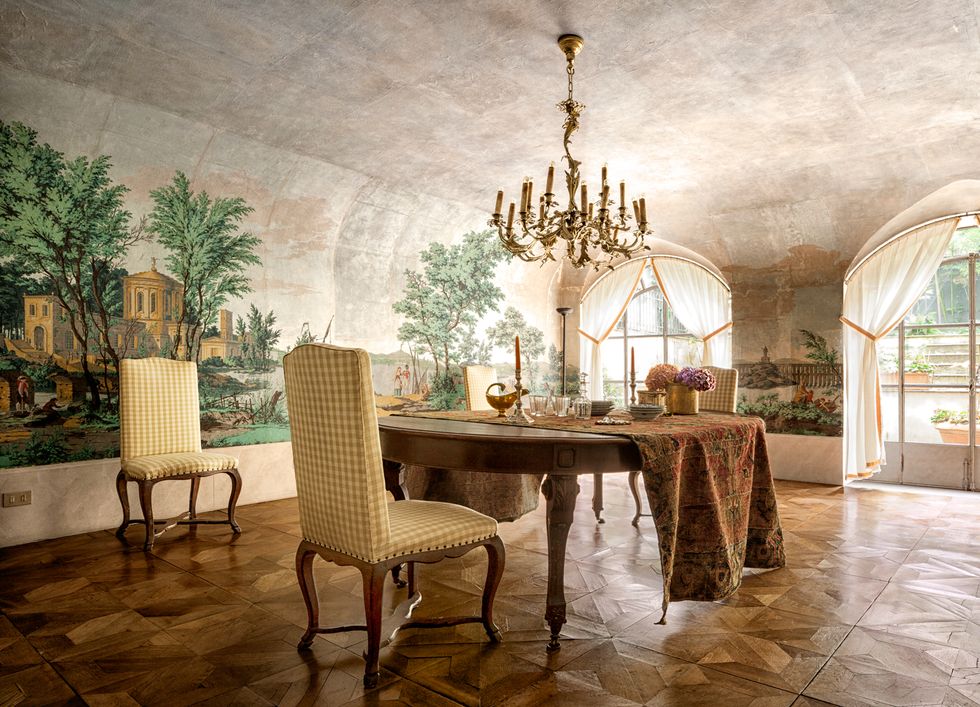 Now let's travel to an early 20th-century townhouse in Milan! This amazing dining room had its renovation by Roberto Peregalli and Laura Sartori Rimini. It features, of course, a wall covering of an Italian Landscape.
Pink in Portugal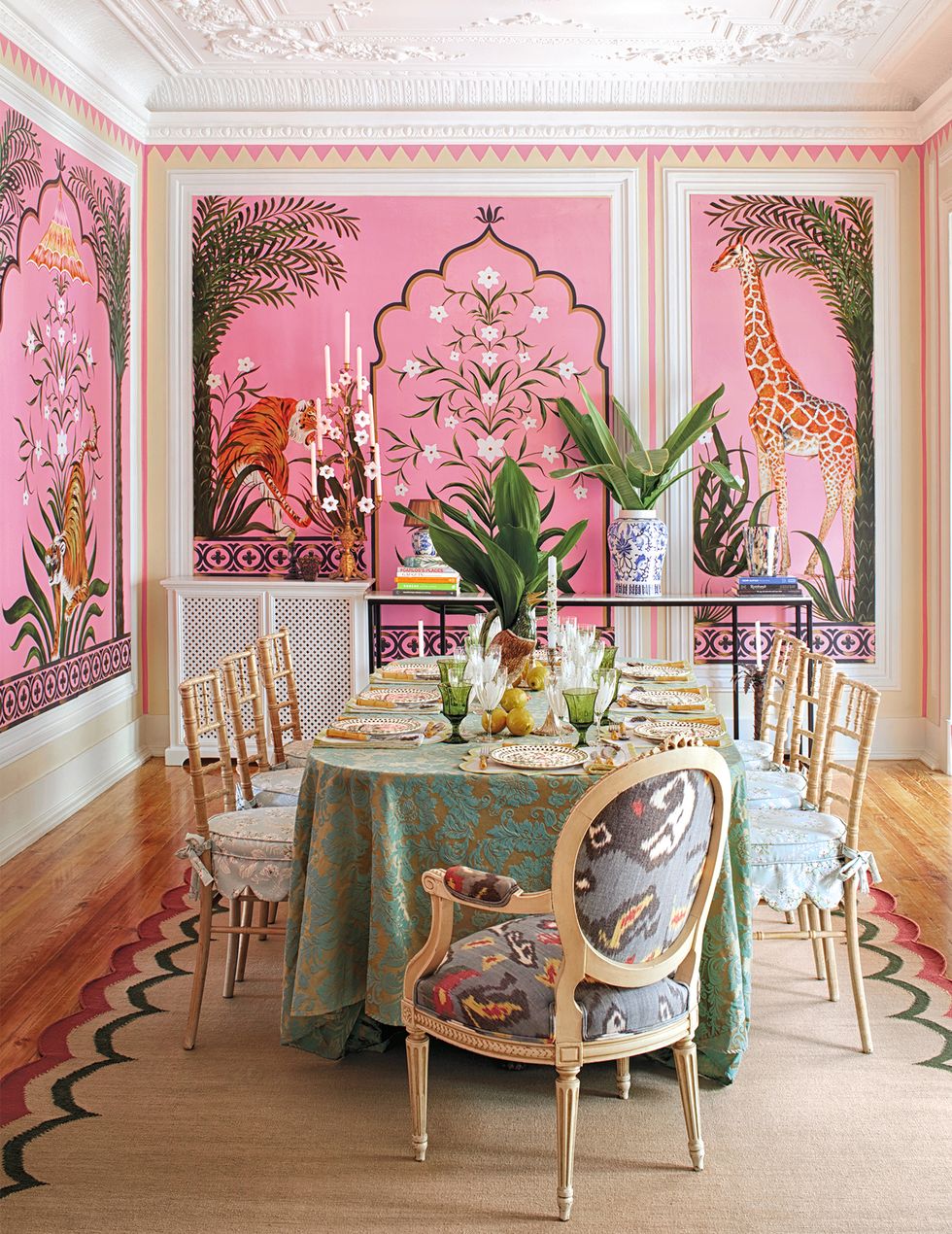 This is a dining room set that is located in Lisbon's home and belongs to Filipa Abreu. She is very proud to have a unique place where she has a jungle-themed mural that was designed by Anne Oudejans. Besides that, it was painted by a team from Jaipur, India.
Ultra Luxury Dining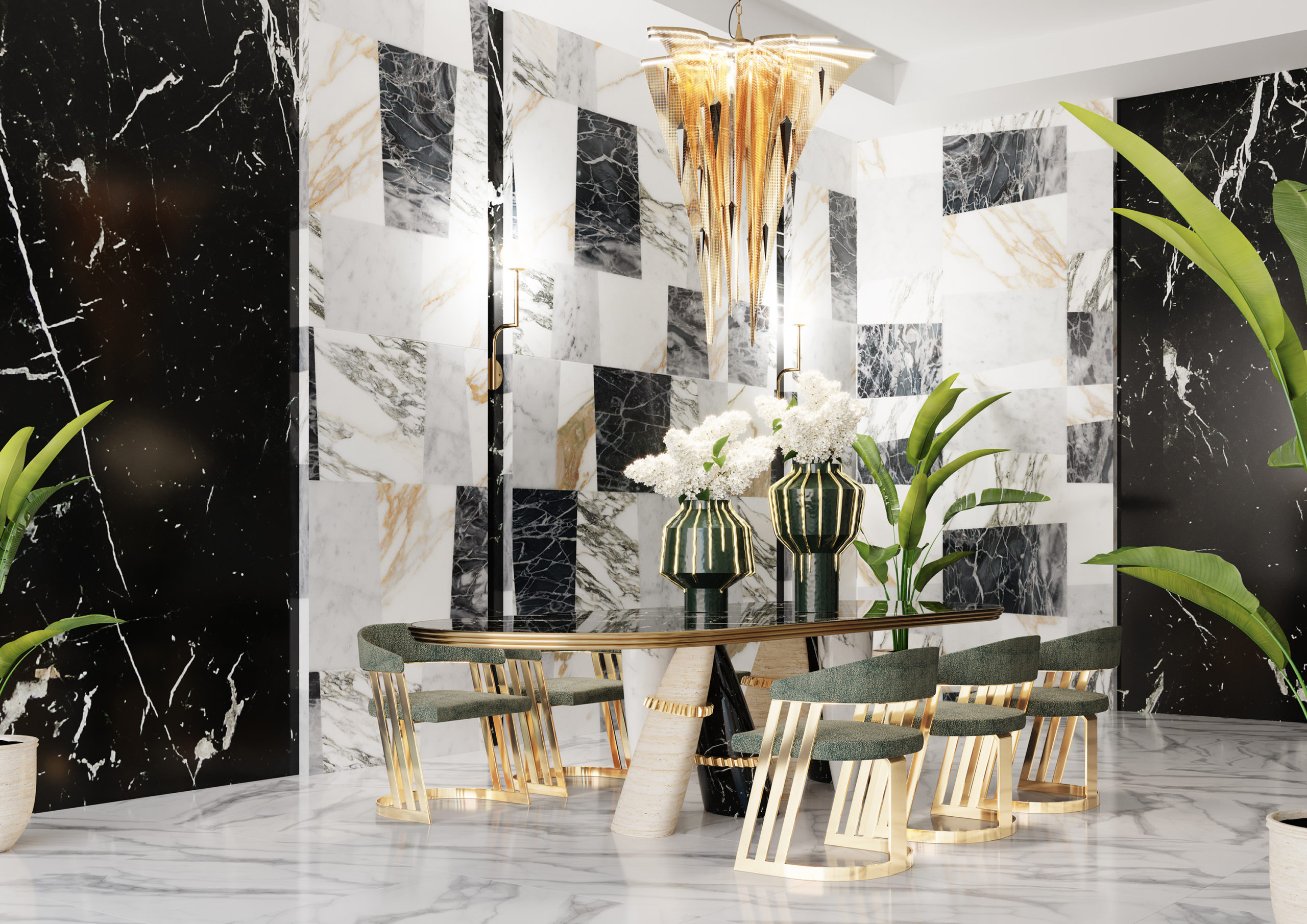 Once you have an Ultra Luxury Dining Room in mind, you may know that is not easy to choose the right decoration. But here, you have an example of how you can complete a luxury dining room, with the help of Hommés and ACH Collection.
Pared-Down Panache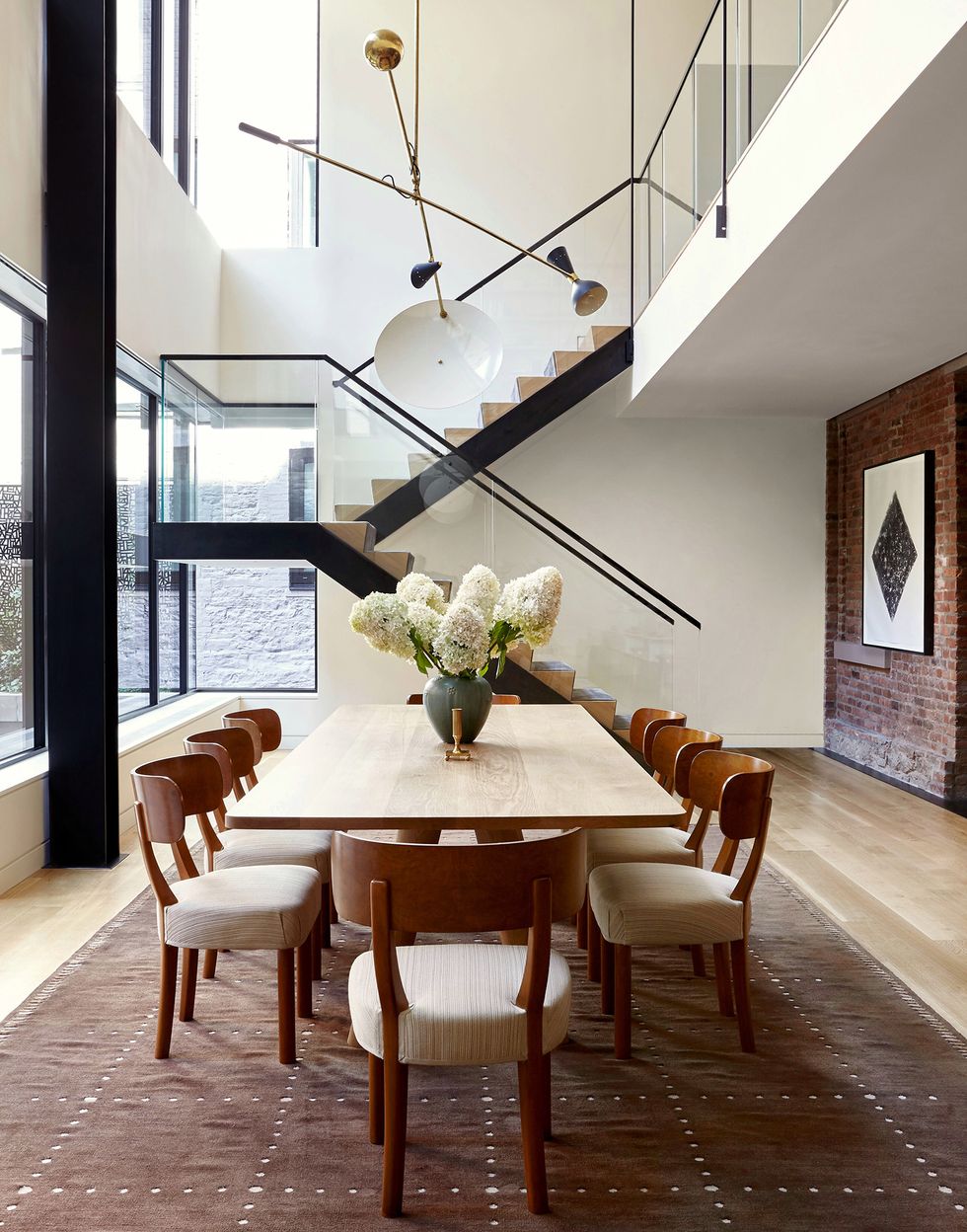 Alyssa Kapito wanted to bring a simple dining room decoration to this duplex in Manhattan's Soho neighborhood, and so she did.
Full Stylish Dining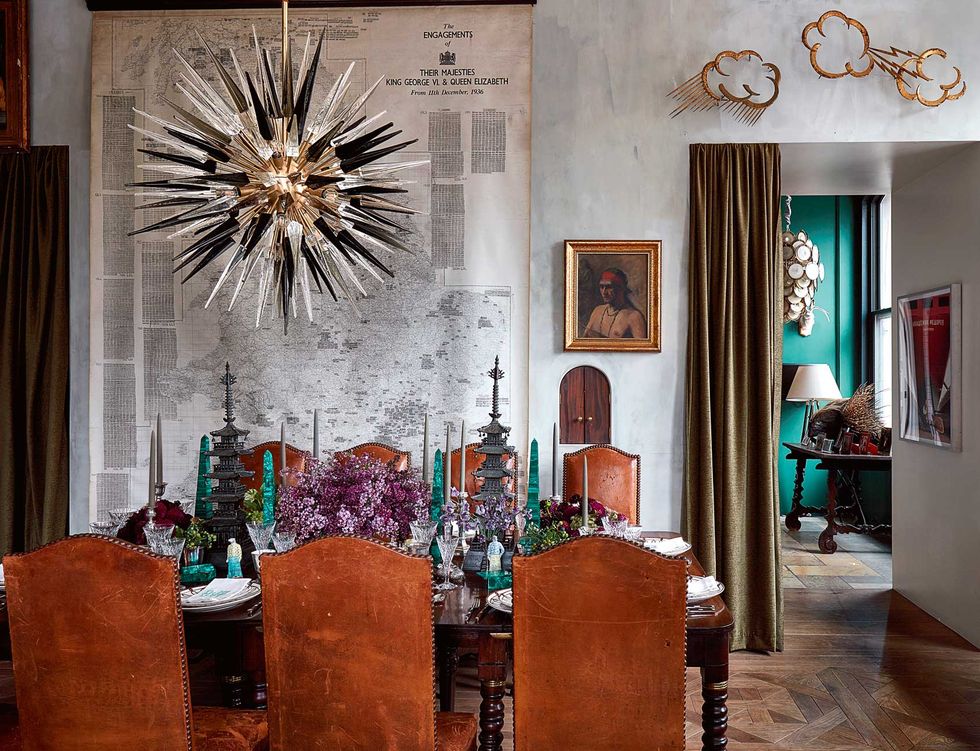 When we talk about dining room decor, Bronson van Wyck steps up. This place belongs to his Manhattan apartment and includes a table that was once owned by the British regiment, as well as maps from an auction at Christie's.
Evocative Scenic Room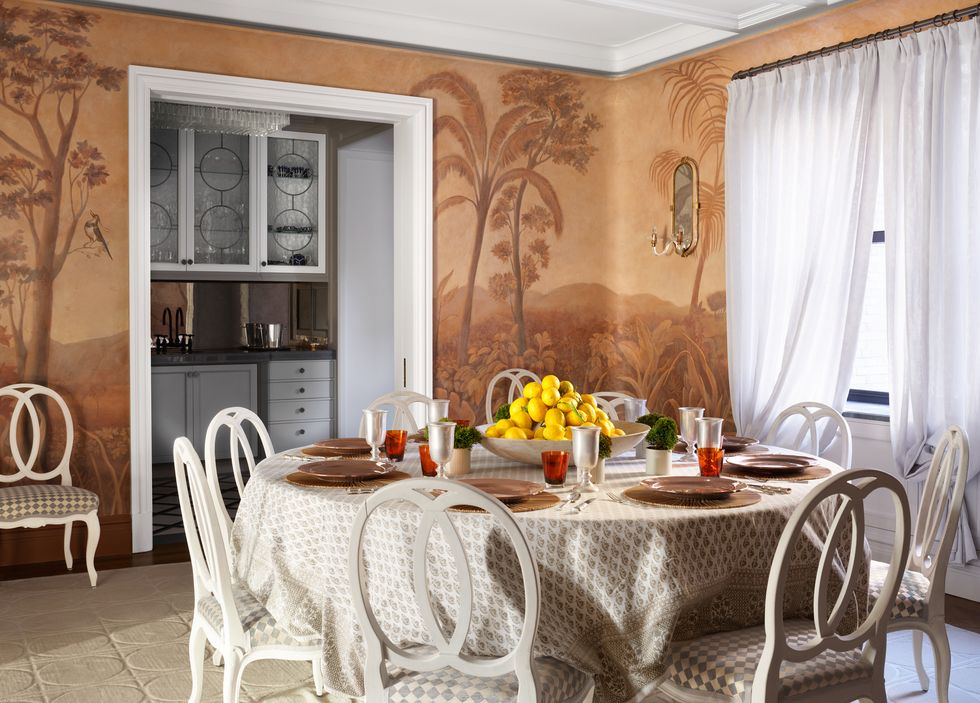 Once this is all over, you may begin to think about organizing a dinner party with your friends, or with your family. This is another good idea for a dining room set.
Dining with a View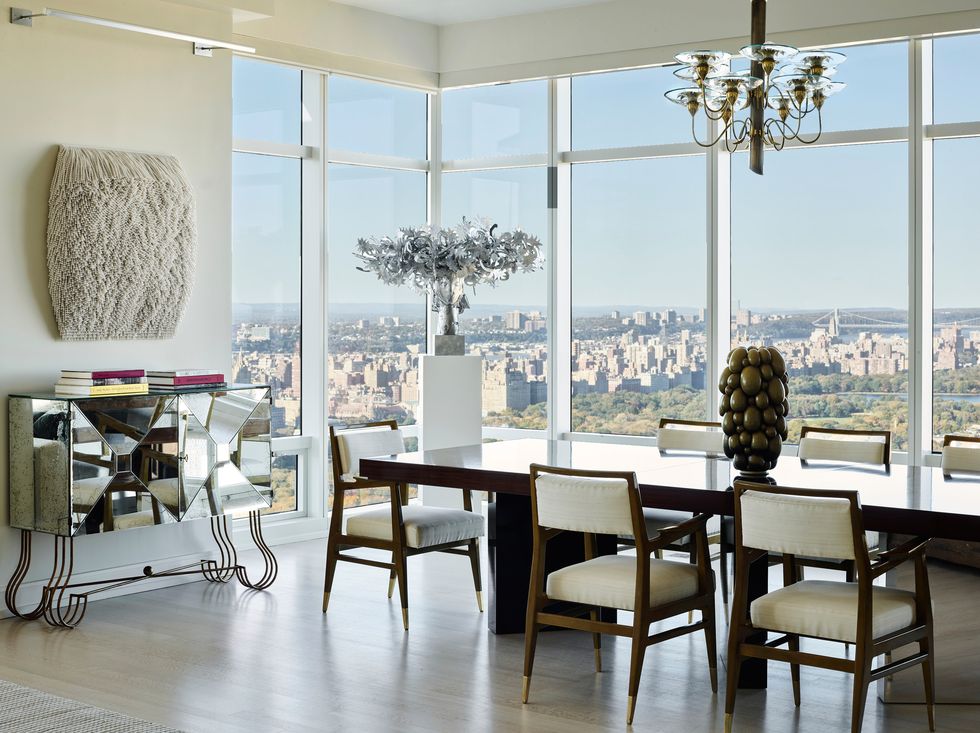 It is always different when you've dinner with an outstanding view like this one. Central Park view and a good meal, it everything we want!
The Best of Beverly Hills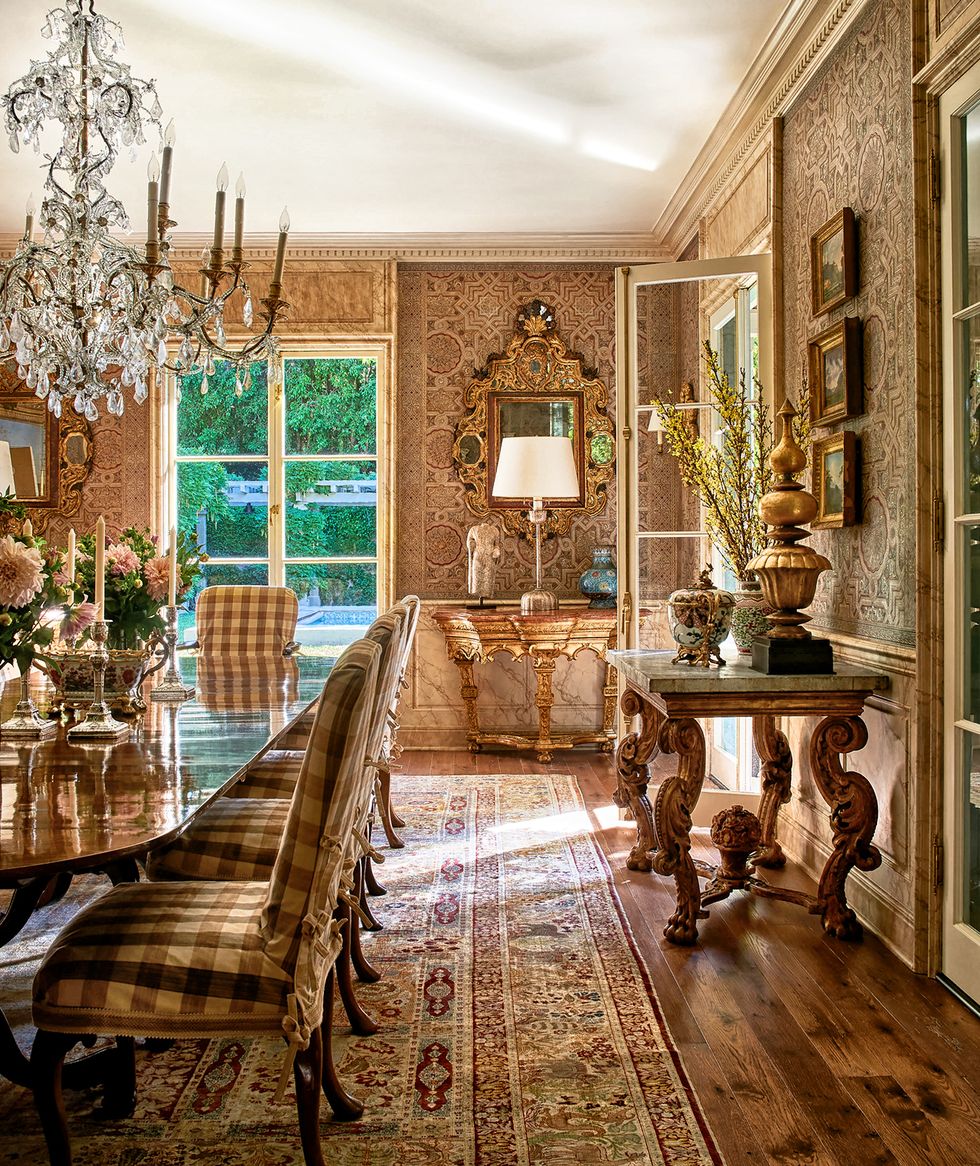 This is a Beverly Hills home, with a chic and elegant design. Michael S. Smith, the interior designer of this dining room set wanted to feature hand-painted walls by Atelier Mériguet-Carrère.
Neo-Renaissance Dining Area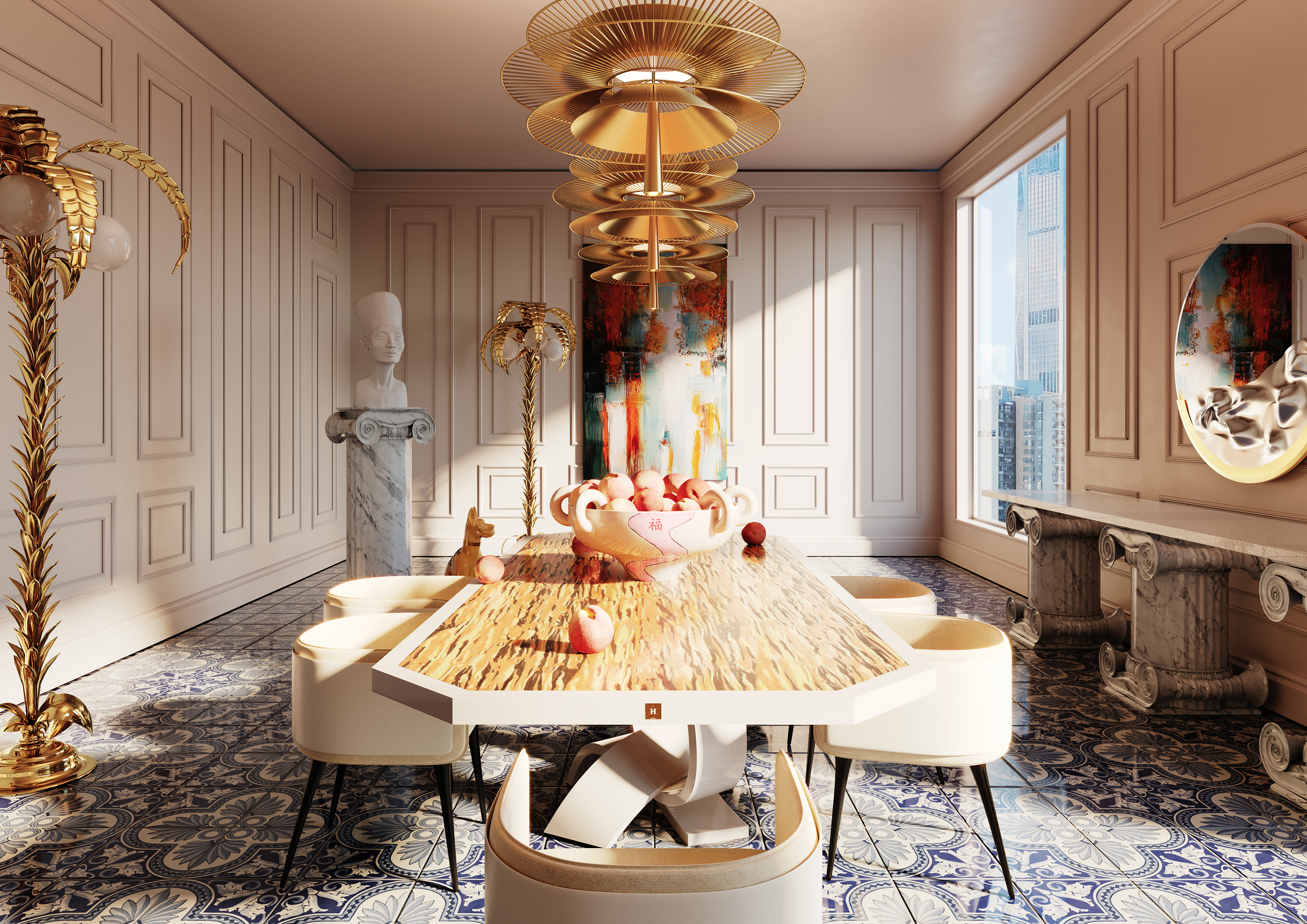 In order to conclude our article on Dining Room Sets, here you have the Neo-Renaissance dining area. It is an example of how this place is one of the most desirable at home.