We all want to shed light on the areas of our homes that matter most, and with these lighting ideas, you will get the kitchen you have always dreamed of.
Furthermore, in spaces where you spend most of your time, considering the custom details that you are genuinely passionate about can transform the space's look and feel.
Your kitchen is, of course, where you cook delicious meals and gather with friends and family, and for most people, it is the central room of the home. While a run-of-the-mill pendant light may do the trick, an extraordinary and modern piece can almost instantly elevate an adequate space.
Exposed Wire Pendants
A modern lighting idea transforms this kitchen. The hanging wires and a matte black finish give an elegant and contemporary vibe.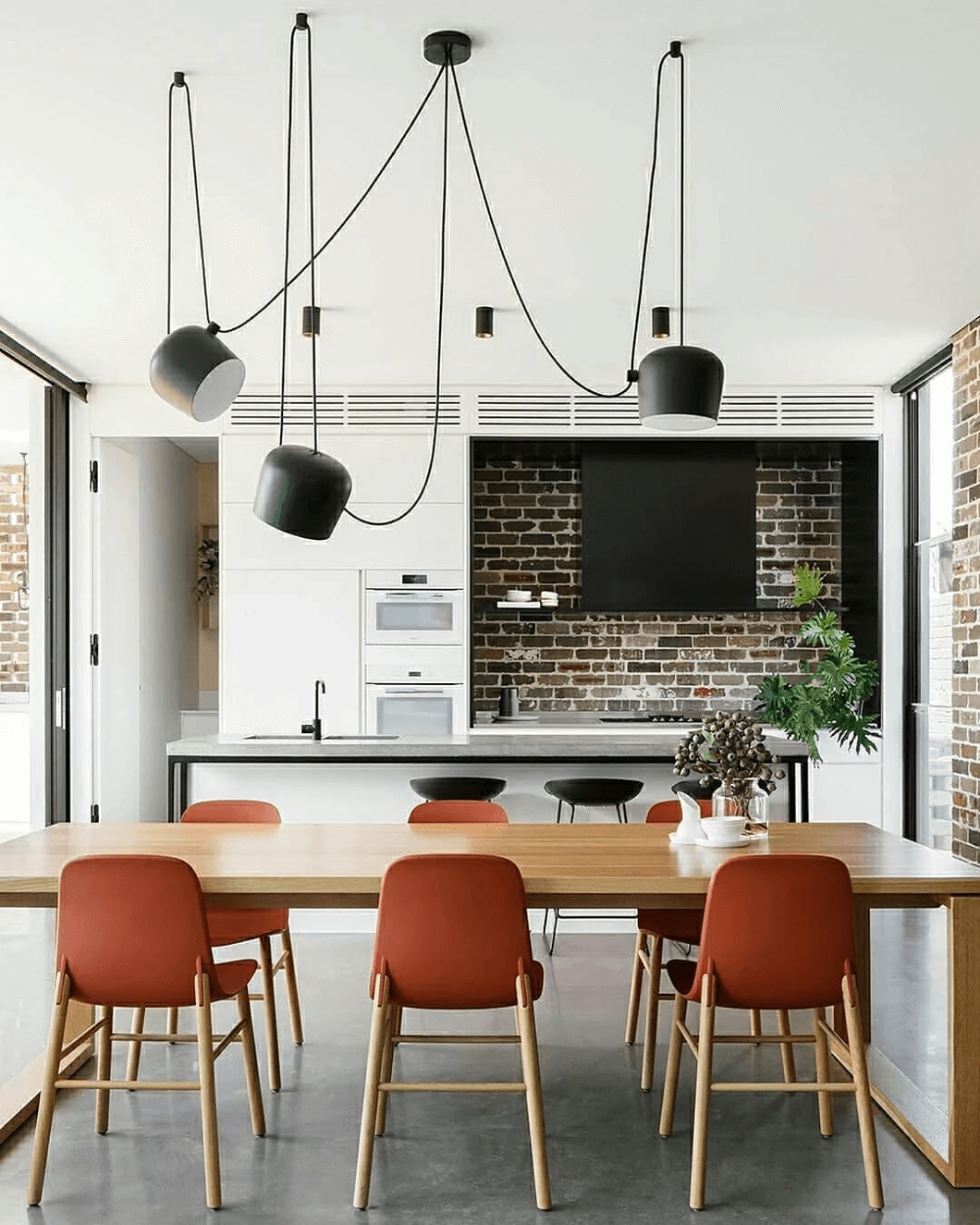 Leafus suspension lamp unveils a subtle breeze of fresh and modern design. This luxury suspension lamp is full of sophistication with an organic and elegant shape. Nature-inspired, this design lamp is perfect for enhancing any contemporary area.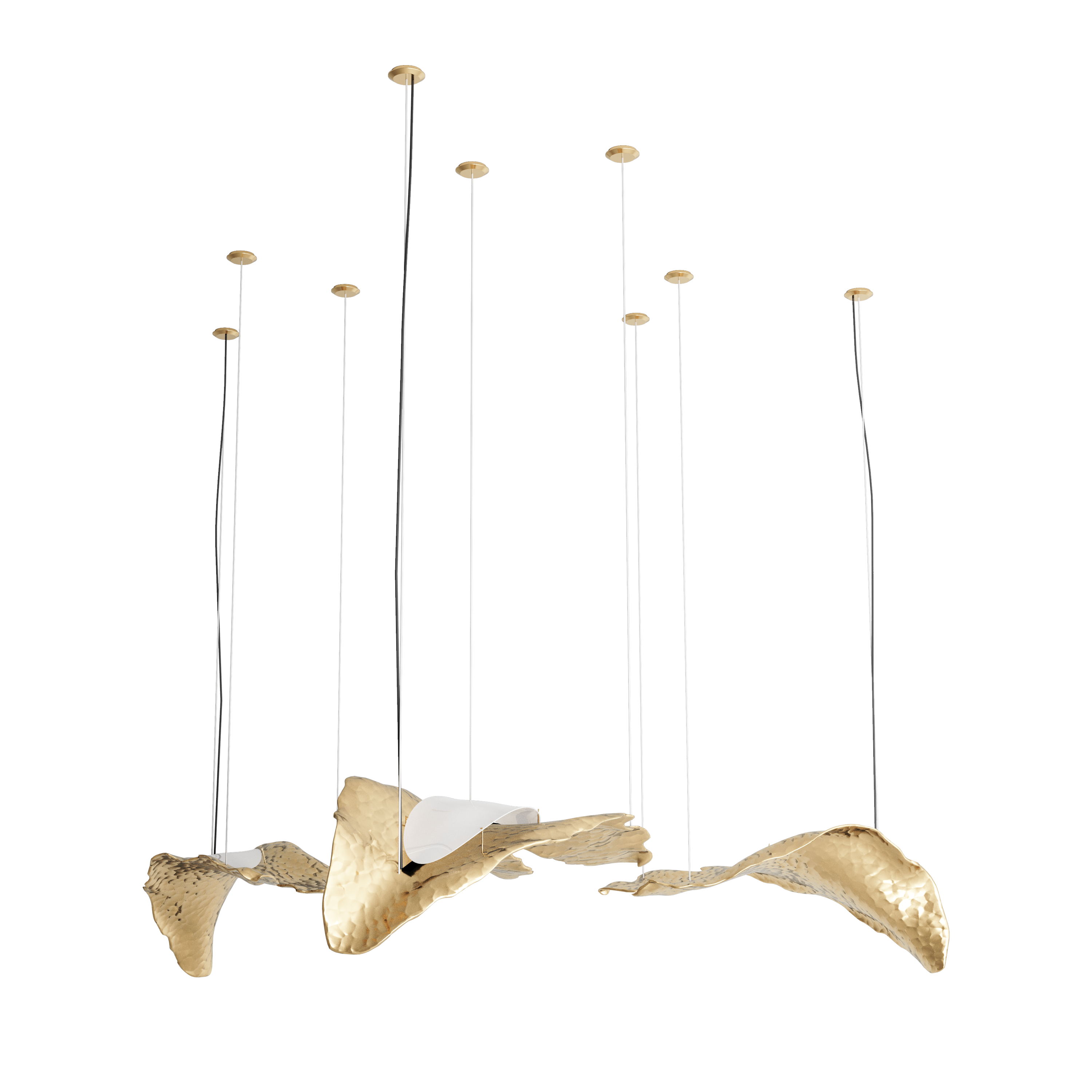 Vintage Brass Pendant
Bullard's striking brass lighting for Corbett Lighting provides a luxe contrast to the space's rich green hues in this kitchen.

Unique Design Lighting Ideas
An old black and white light pendant with a unique design offers a modern ambiance in the middle of this kitchen's black and white retro design.
Brass And Glass Pendant
In this kitchen, where the navy blue is evident, the pendants, with golden details scattered throughout the room, balance the space's fresh tones.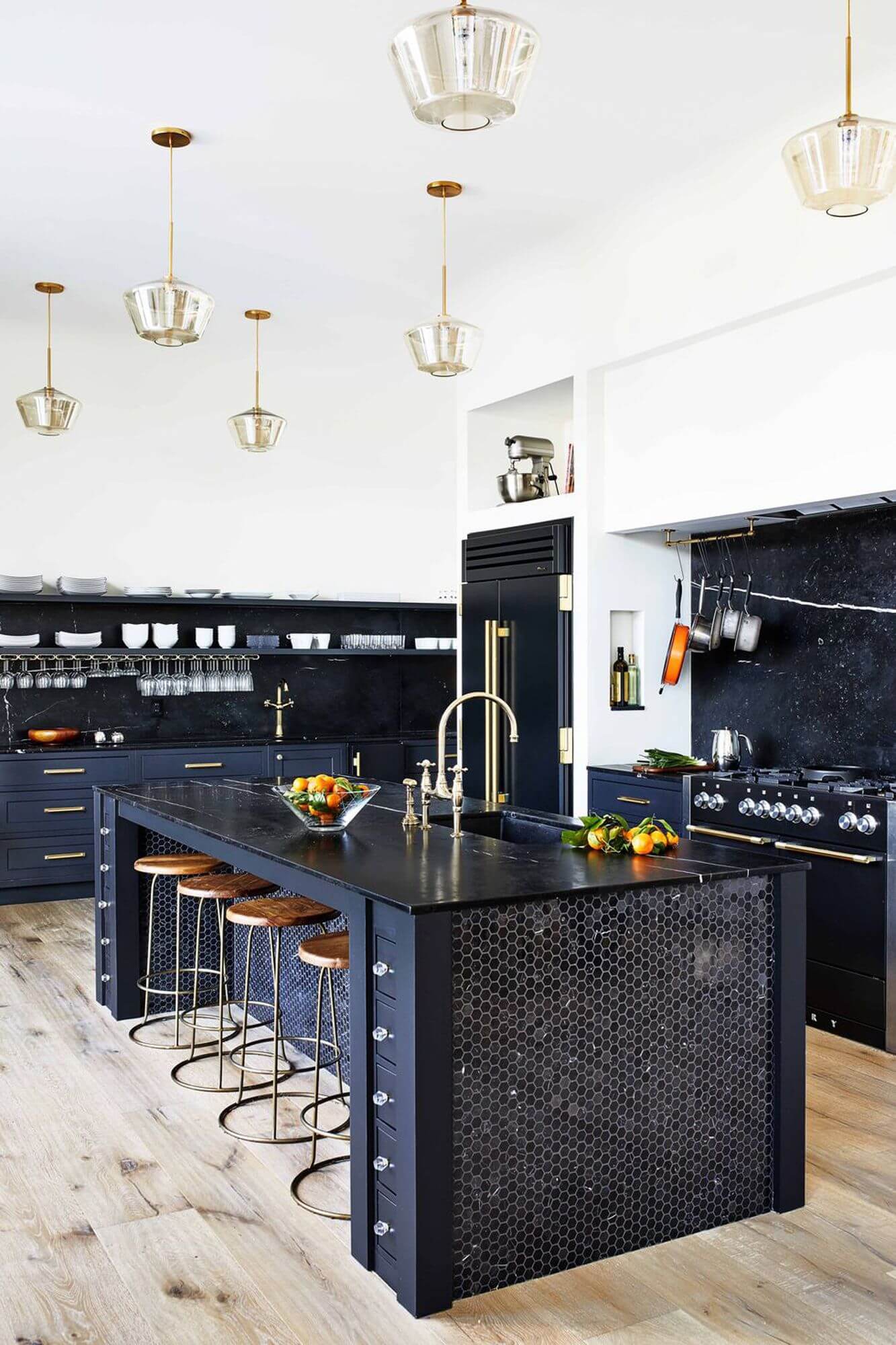 Multicolored Glass Lighting
Why not add a little color to your kitchen through these lighting ideas? This kitchen gain life and personality with the distribution of glass pendants in light tones.
Mystic Suspension features a unique selection of lampshades with different shapes. This bold design is the result of a creative explosion of ideas and design inspirations.
Circular Pendant Lights
In this kitchen, natural light harmonizes the custom cerused oak cabinetry with custom brass detailing. Nevertheless, circular pendant lights provide contrast and bring out splashes of black in the marble countertops.
Massive Pendants
When it comes to lighting ideas, a massive pendant is a right choice for your kitchen. However, be careful because the space needs to be elegant and unified. In a minimalist kitchen, the lighting can be the highlight piece.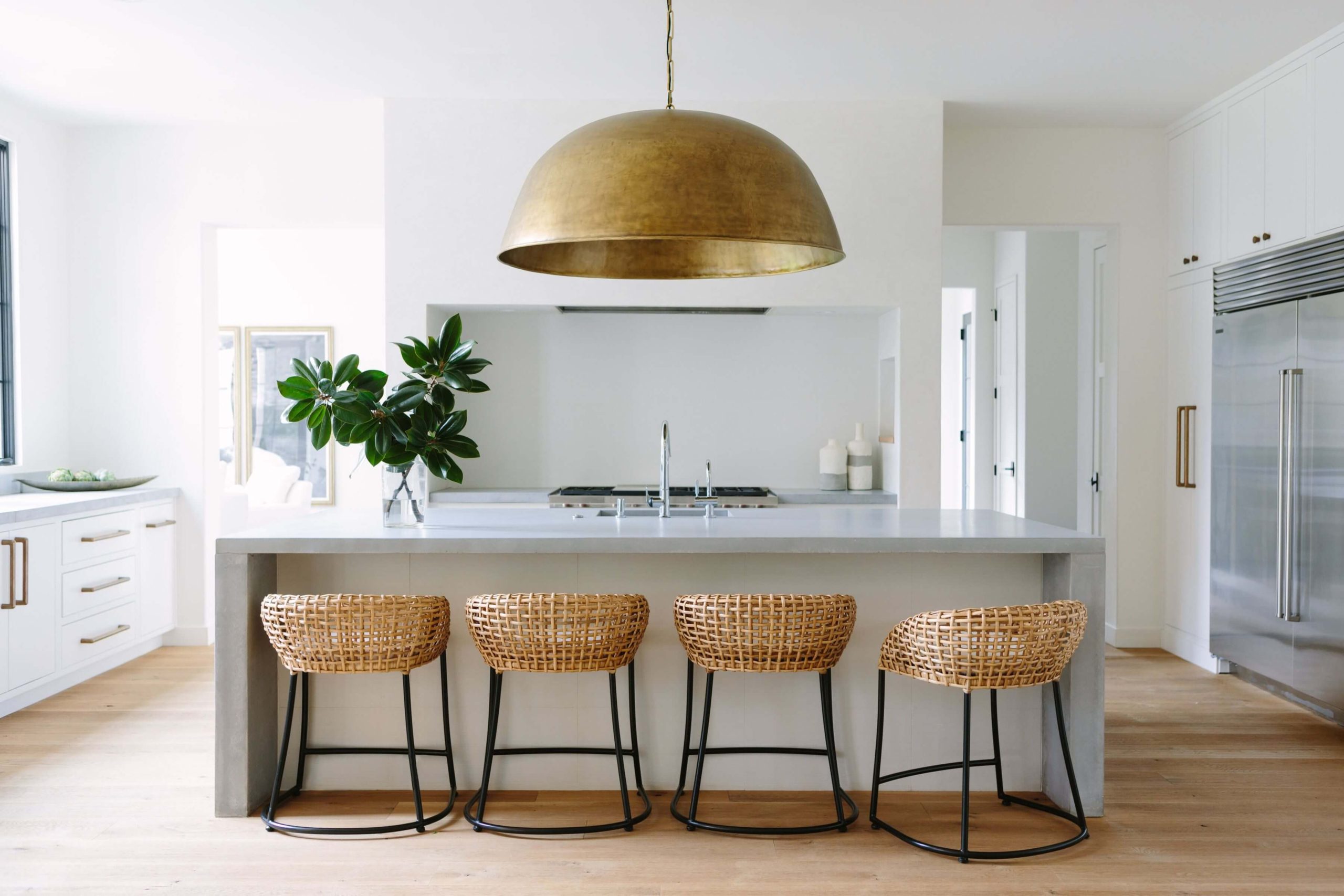 Cher Chandelier features irreverent shapes. Inspired by the mid-century style, this ceiling lamp owns an exquisite selection of materials.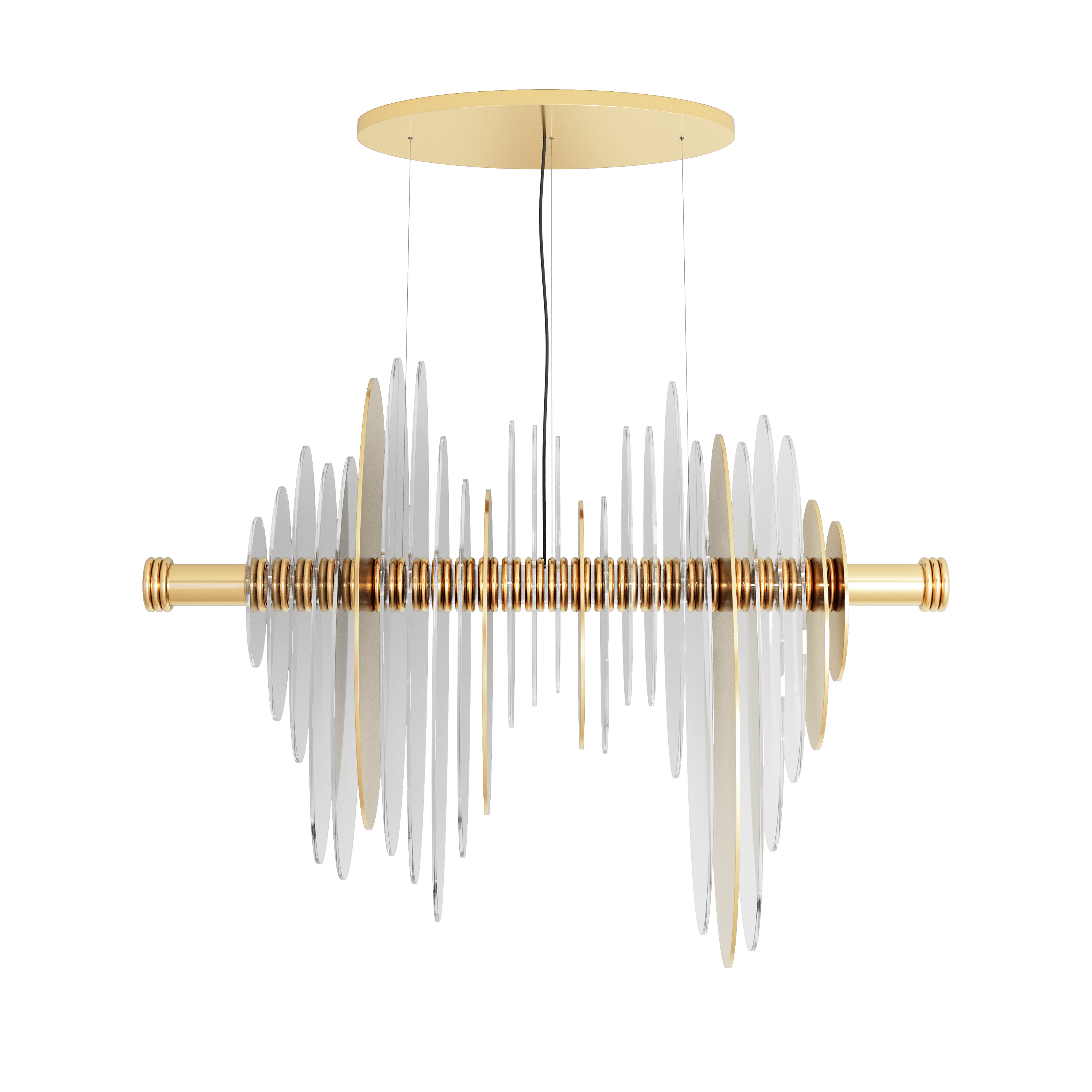 Polished Sconces
This kitchen is illuminated with minimal wall sconces designed to reflect the light out and fill the whole space.
Leafus Wall lamp is like a subtle breeze of fresh and modern design. A luxury wall lamp with an organic and elegant shape. Nature-inspired, this design lamp is perfect for a high-end interior design project.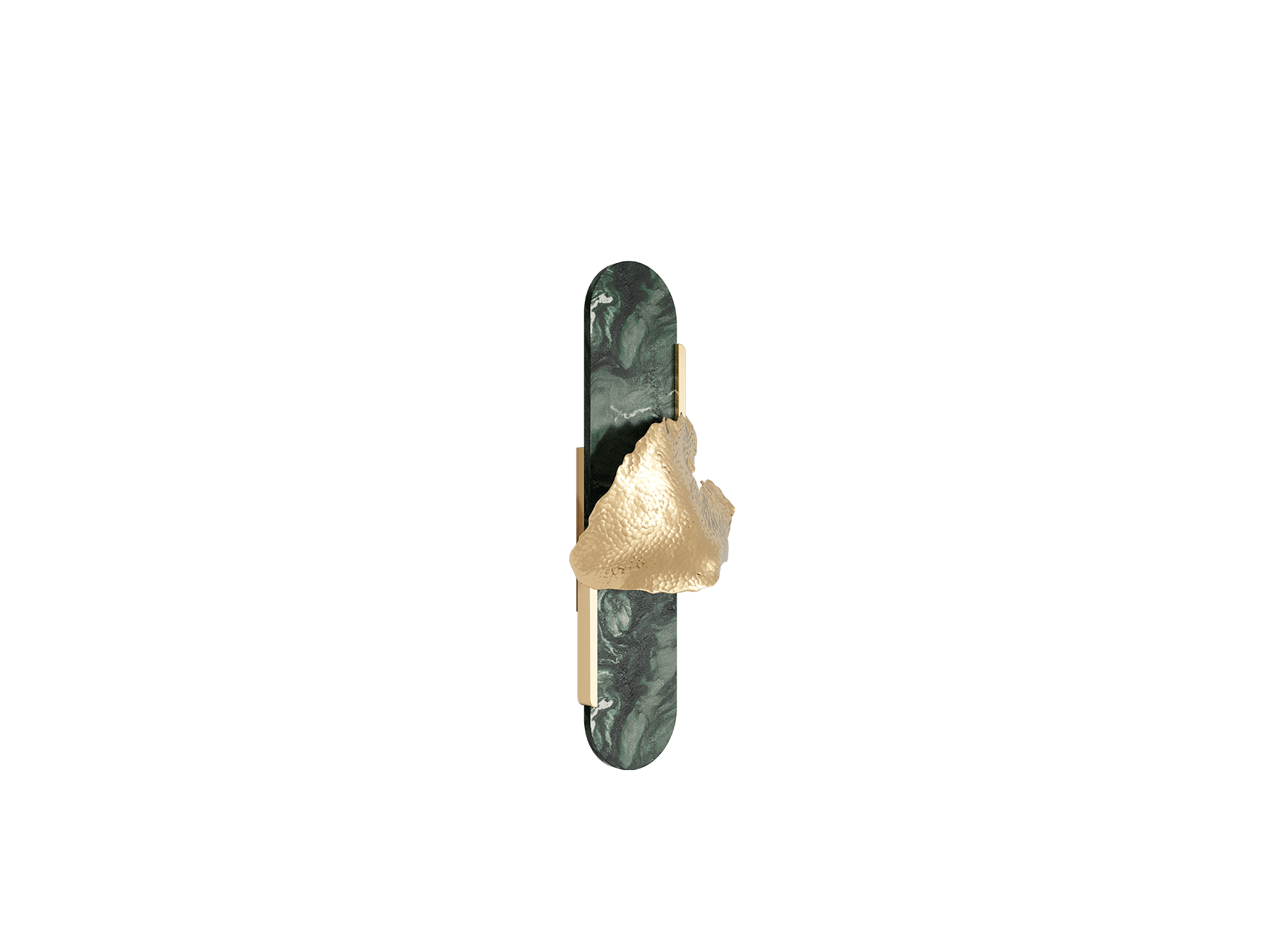 Mirror Ball Pendants
Pendant lights by Tom Dixon create a refined. The fixture's shape and material are lightweight yet vigorous and reflect its environment, projecting downward ambient light.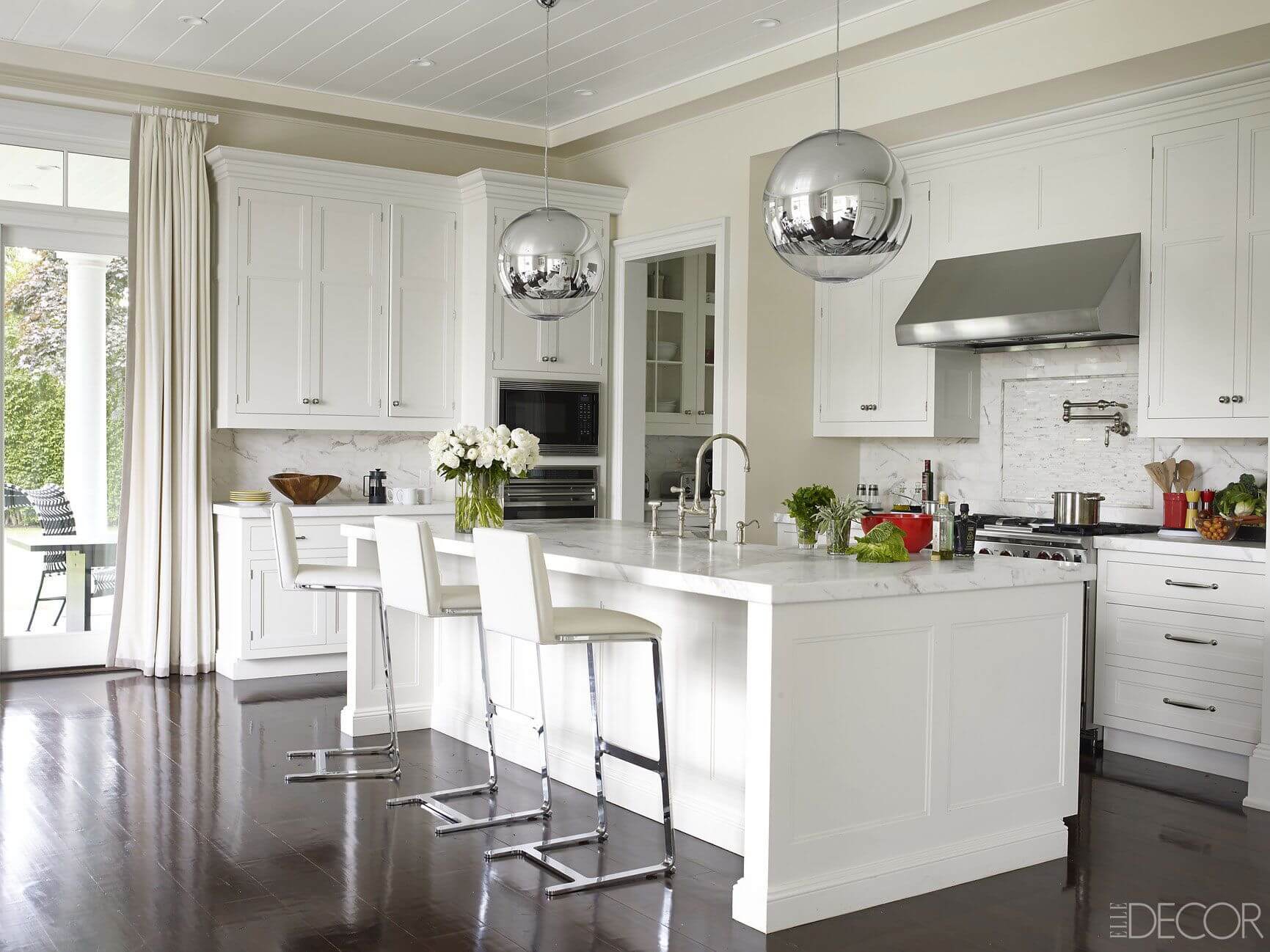 Brass Design Lighting Idea
Salvagni designed the brass light fixture in this kitchen. The pendant, with a unique design, brings to the kitchen a glamorous and sophisticated feel.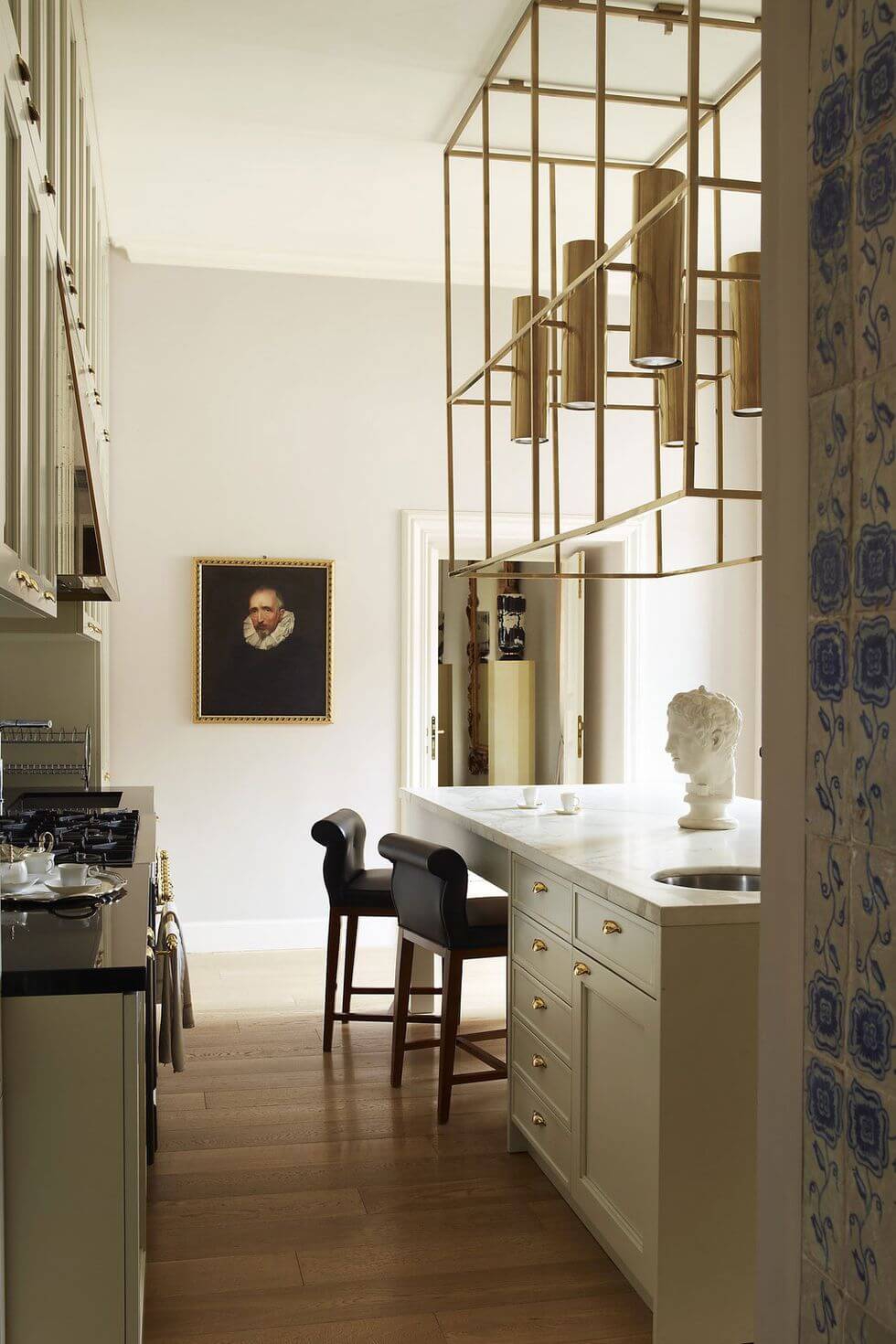 Flush-Mount Cluster
This flush mount light pairs a minimalist silhouette with a simple design, giving it a super sleek modern look.
Mismatched Lighting Ideas
An easy way to make a statement is to choose something completely different from the rest of your space. The lights above the small dining table turn the kitchen into an enigmatic and modern space.
Aligned Golden Pendants
The kitchen island and the counters are covered with a surface of Césarstone. The pendants from the 1950s are Italian and match perfectly with the contemporary kitchen.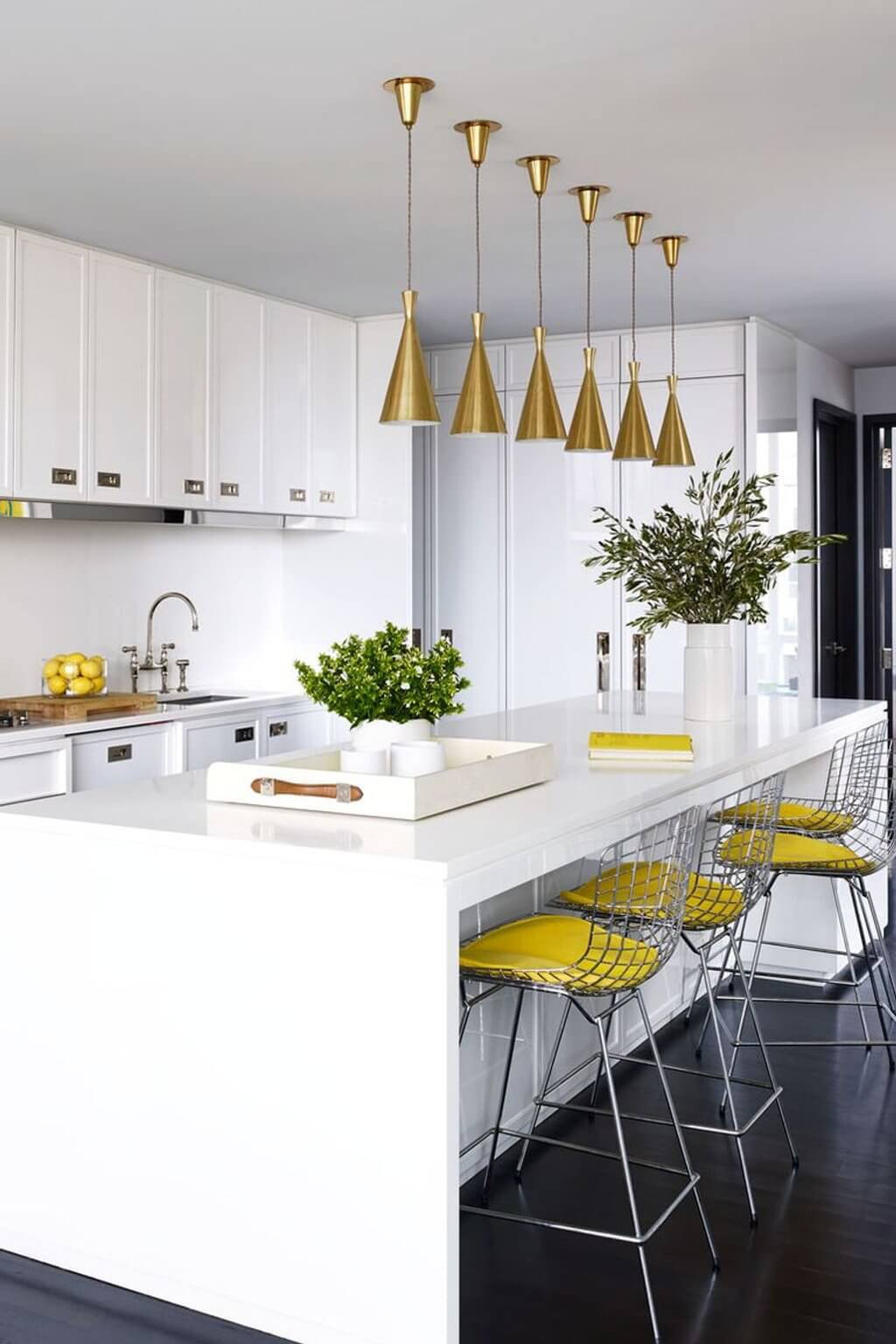 Three-Arm Ceiling Light
Simple and elegant, this ceiling lamp makes a dramatic addition to this kitchen.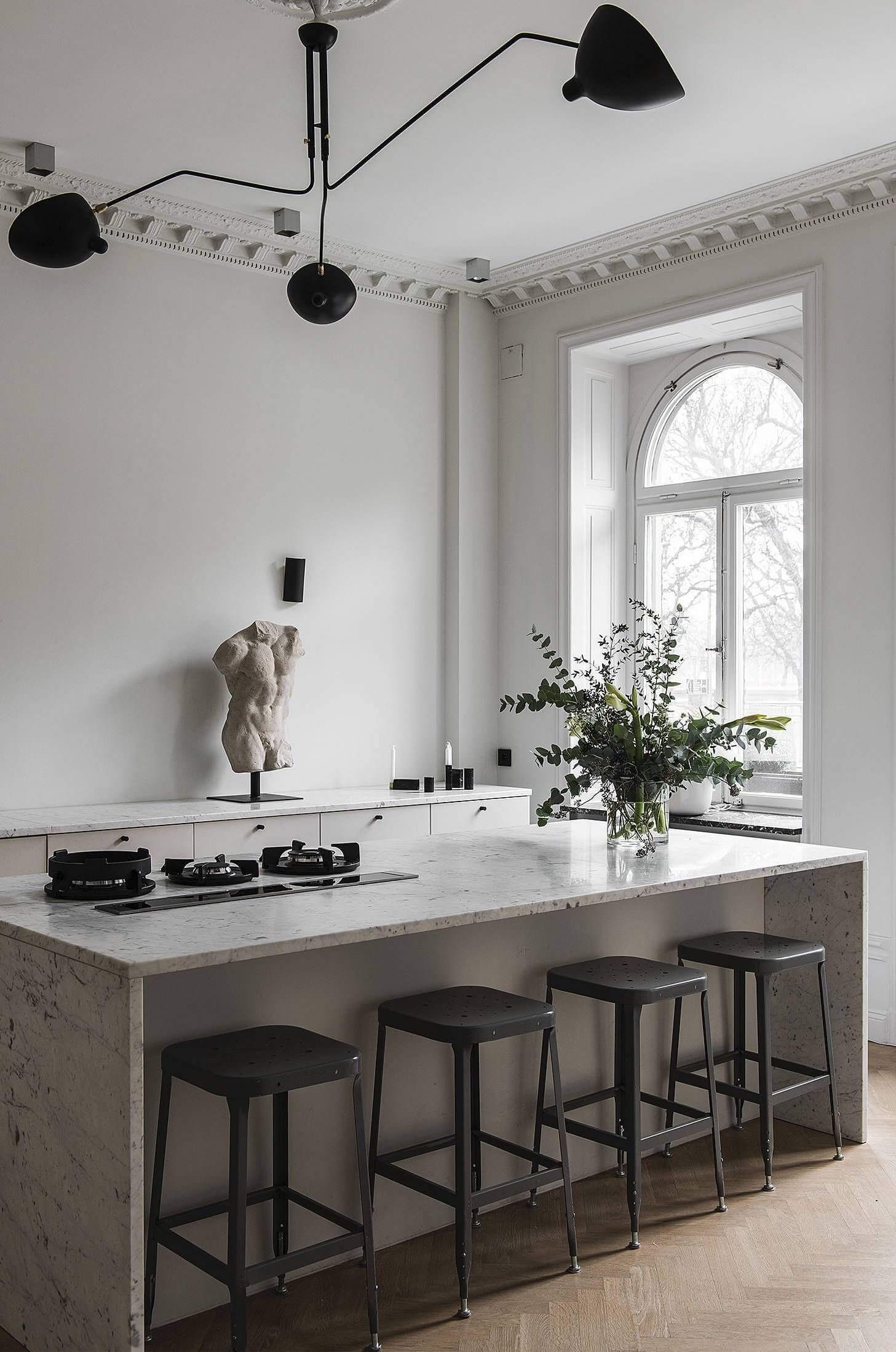 Matte Black Pendants
The elegant shape and modern feel will fit into any contemporary or minimalist decor in your kitchen.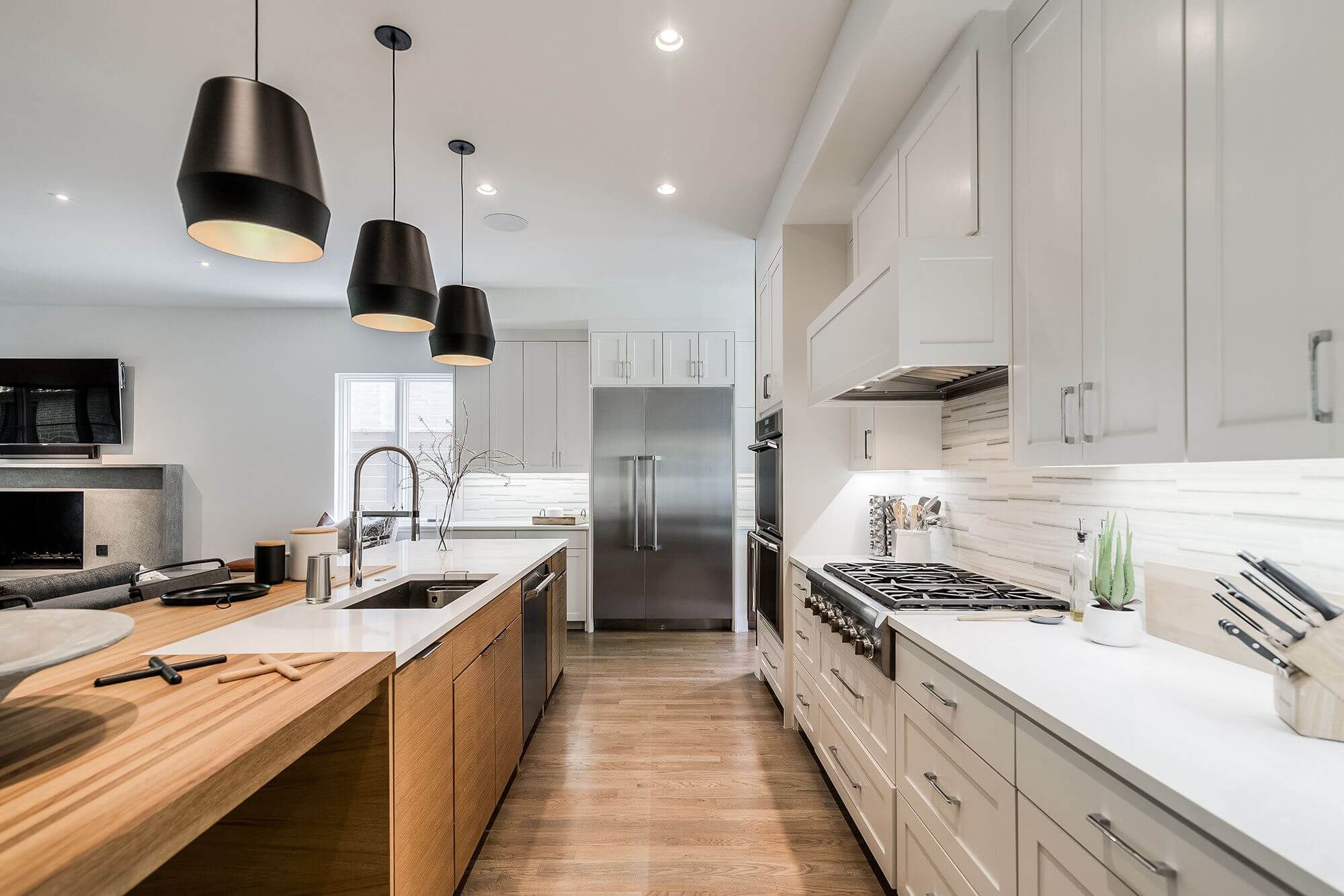 We hope you liked our article. Feel free to pin all the images to your favourite Pinterest board. Meanwhile, you can also visit our Pinterest boards to get more inspirations.
Get more ideas for your projects and find functional, stylish, and sizable lighting and furniture choices: