How to arrange your interior in a luxurious, unique way, using easily accessible materials? Travertine Stone is the ultimate answer. Interior designers are keen to use travertine, which changes the interior and fits different styles. This natural stone will become a great material for cozy apartments and modern or lofty interiors. Check out how to implement one of the hottest interior design trends into your interiors.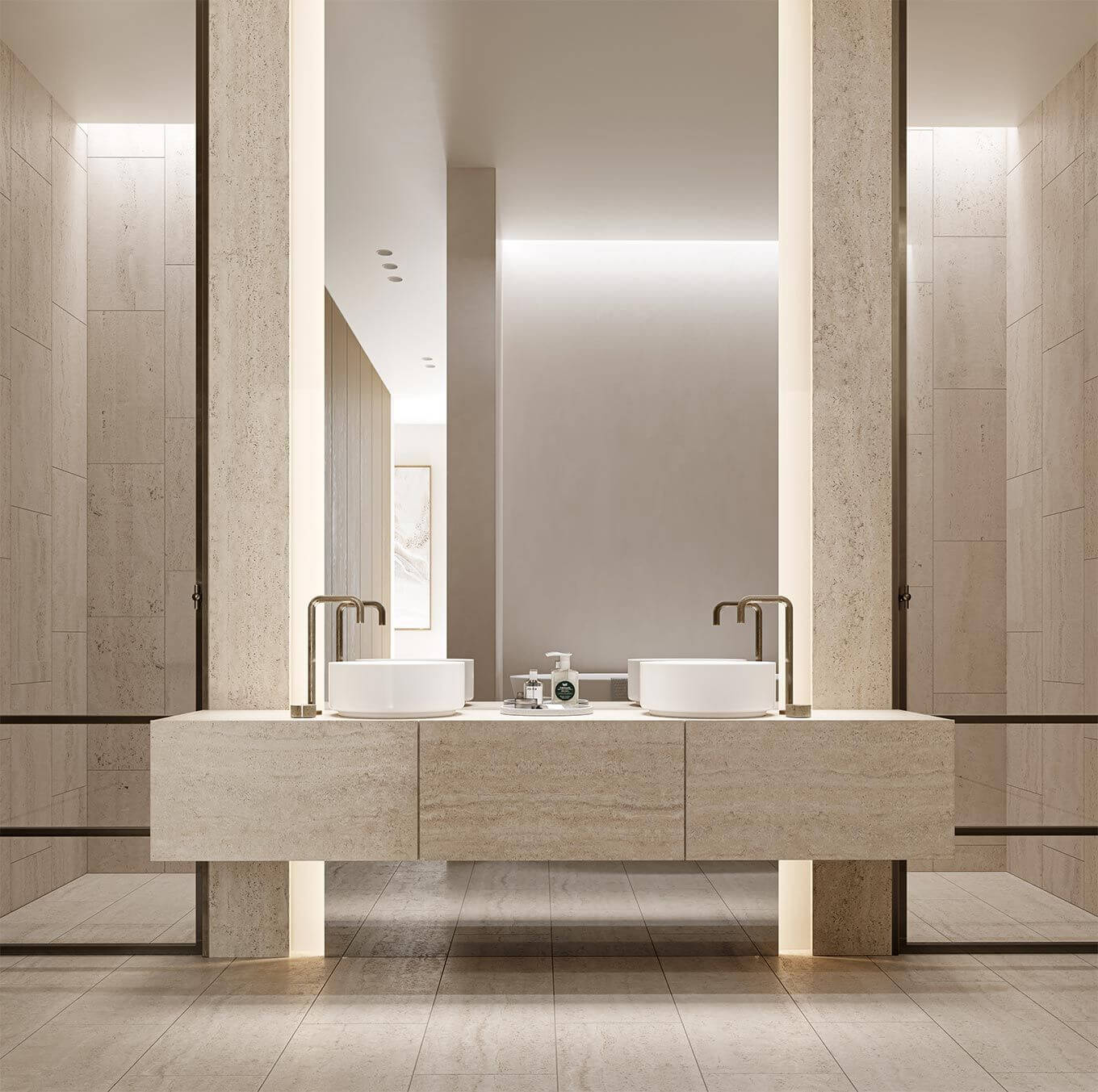 If you're into using travertine stone and other natural rocks in interior design, this article might interest you: Natural Stone Use In Architecture, Interiors, and Design. Read it here.
WHAT IS TRAVERTINE STONE?
Travertine is a porous limestone sedimentary rock known to the ancient Romans. It is formed by the precipitation of calcium carbonate from freshwater, especially from hot springs. Its largest deposits are located near Tivoli in Italy, Yellowstone Park in the USA, and Pamukkale in Turkey. Travertine is the second most popular stone used in architecture and interior design after marble.


CHARACTERISTICS OF TRAVERTINE STONE
Because of its highly porous nature, travertine stone is lighter than marble.
At the same time, this material is very durable and resistant to weather conditions and mechanical damage.
Thanks to its natural, neutral color palette, travertine is also timeless, perfectly matching interiors decorated in different styles. Travertine's color range is impressive. This natural stone, depending on where the rock is mined, can range from cream and light beige, through yellow and brown, to orange and red.
Individual products made from natural travertine may differ slightly in shade and pattern, even if they come from a single batch. The final product's color depends highly on many factors, such as temperature, age of the stone, and natural impacts, such as sand, salt, or dead plants.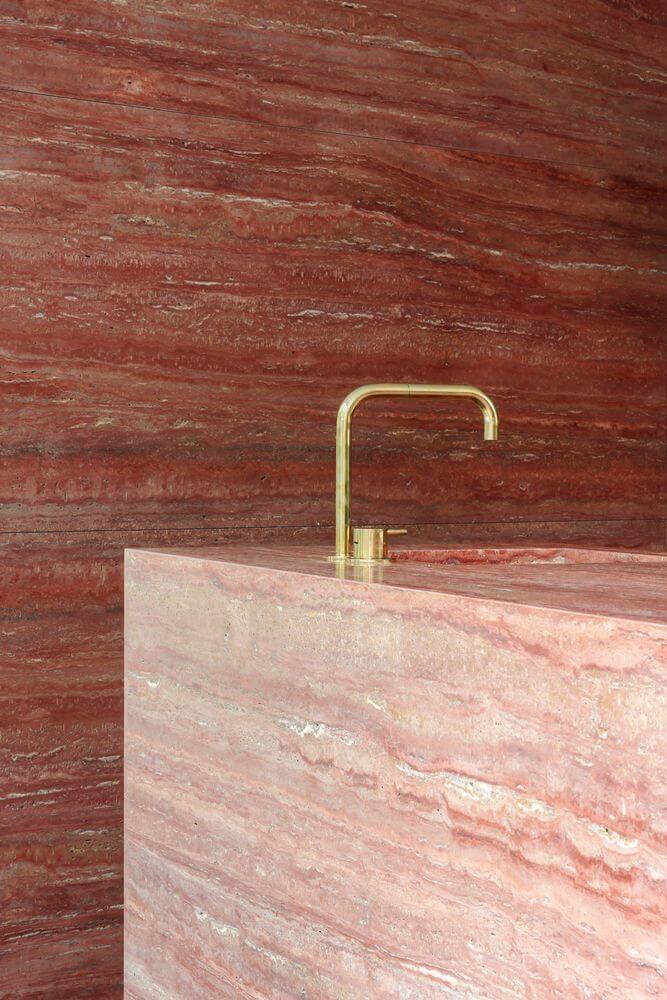 Like any natural stone, it's a durable material that won't burn, go rusty, rot, or change color. Travertine is also frost-resistant, which makes it a perfect material for outdoor areas such as patios or swimming pools.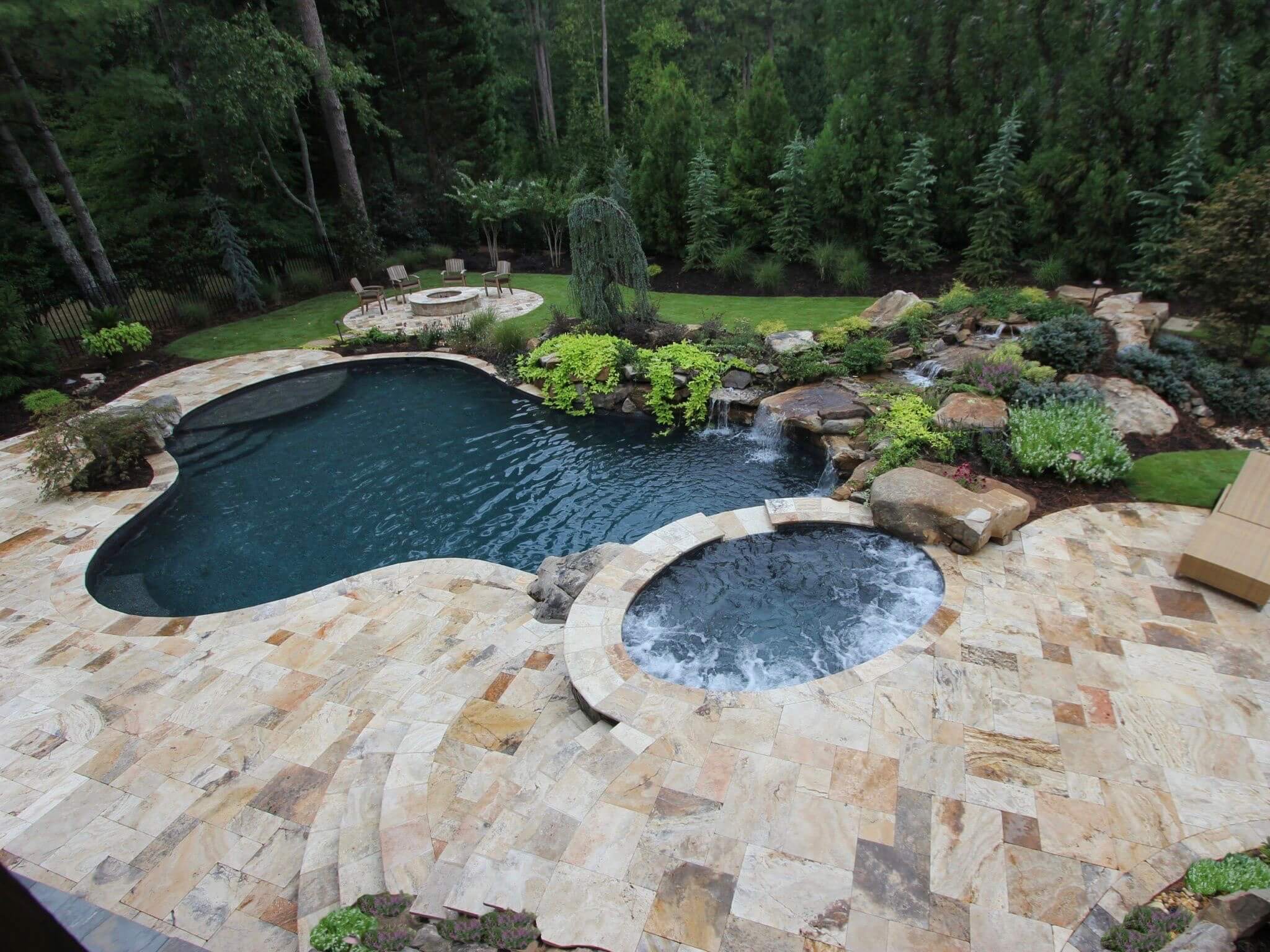 WHERE TO BEST MAKE USE OF TRAVERTINE STONE?
The use of travertine is very wide. This natural stone can be used to finish the bathroom, flooring, stairs, columns, fireplace cladding, and even to plaster the walls.
Especially travertine tiles have become popular around the world. The natural colors of the earth, elegance, and good quality – that's what make them a good choice. Travertine tiles are durable, resistant, and easy to clean. Floorgrass is a good solution for interiors and terraces – it is a material resistant to frost and changeable weather conditions.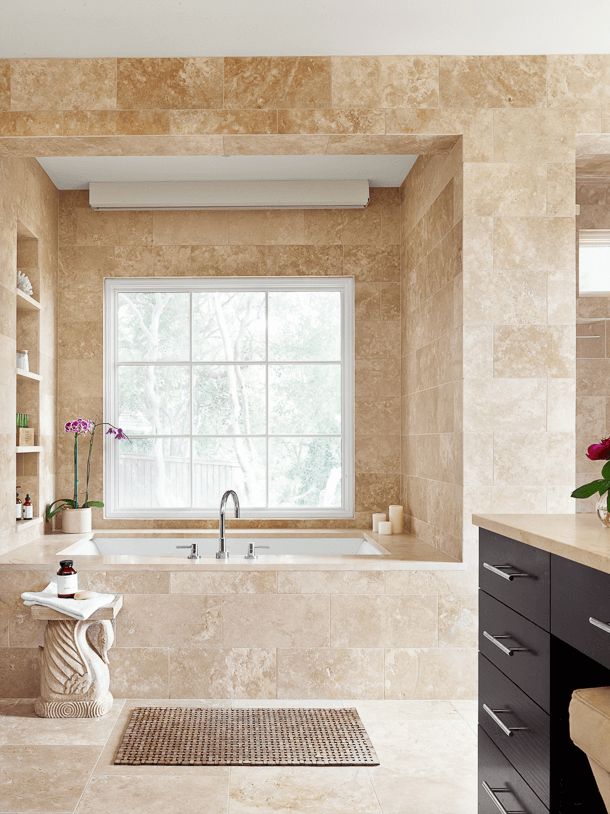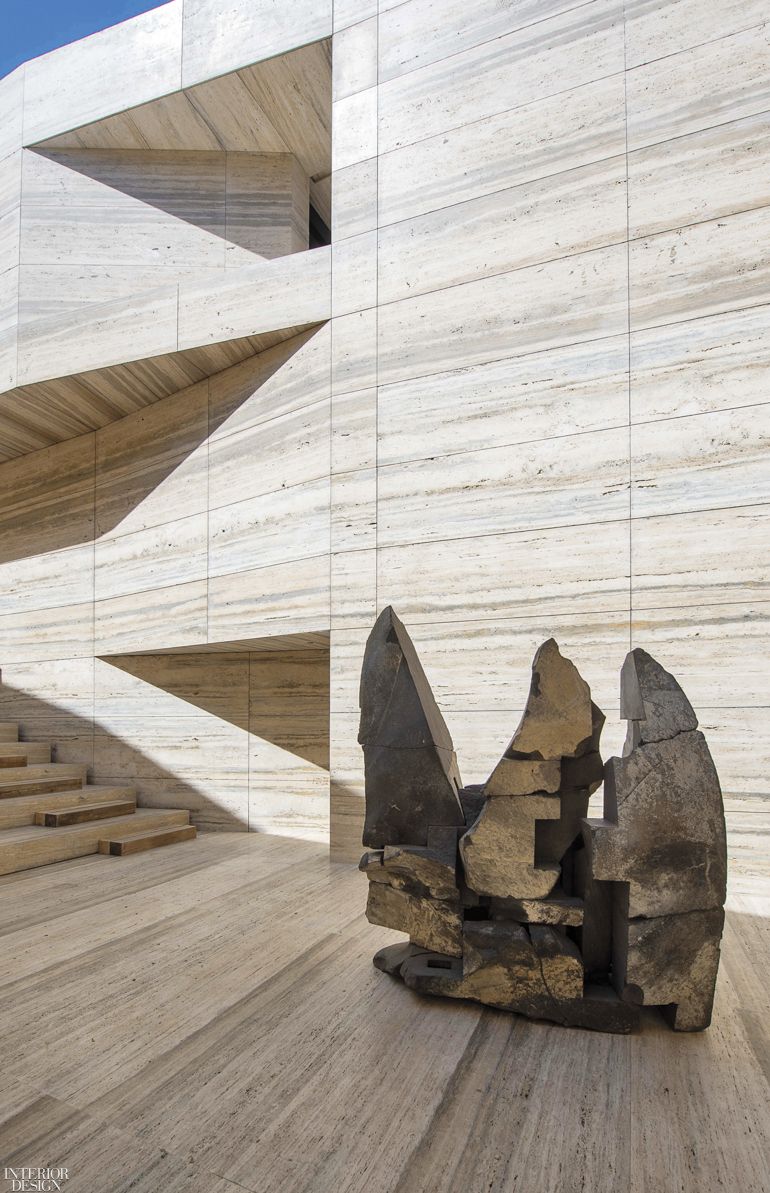 A good choice to add elegance to our interior is to put travertine tiles on the walls. It's a combination of elegance, luxury, and functionality.
Apart from tiles and flooring, travertine furniture also makes a great impression. A beautiful, stone-made center table in the living room or a console in the hallway will catch the eye of every visitor.
DOES TRAVERTINE STONE HAVE ANY DISADVANTAGES?
Travertine is a material that must be properly protected. It is easy to process, but it is also susceptible to scratches, and it's not resistant to chemicals. Only impregnation makes it durable and long-lasting.
When it comes to using this stone in the kitchen, kitchen worktops made of this material must be properly filled and polished. Travertine as a kitchen material has many drawbacks – it is very porous and absorbent, which makes it dirty and chemical resistant.
Despite its drawbacks, the travertine's beauty, naturalness, and uniqueness make it worth using. Remember that finding two identical travertine tiles is impossible – nature creates nothing twice!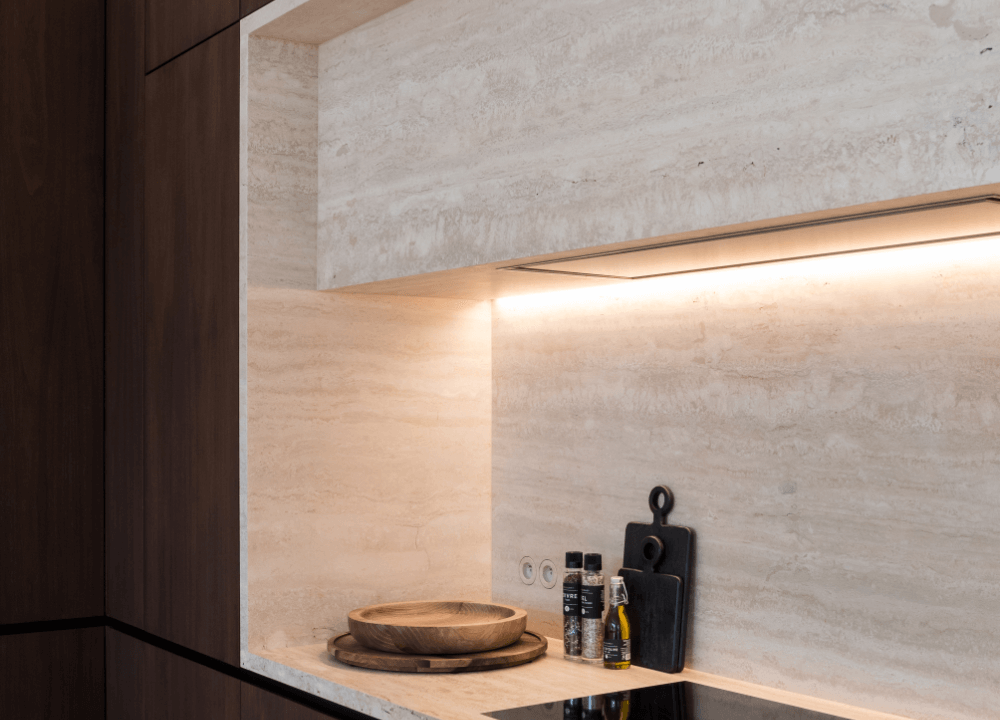 We hope you enjoyed this Feel free to pin all the images to your favorite Pinterest board or to print it and use it on your projects' mood boards. You can also visit our Pinterest boards to get more inspiration.
ARE YOU INTO INTERIOR DESIGN?
If so, discover modern furniture and lighting designed by design lovers for design lovers. All you need is to download the Hommés Studio catalog. To complete your interior design project, choose the high-end homeware by ACH Collection.