This home is proof that the maximalist style can also be chic, elegant, and luxurious while still keeping its unique, fun factor.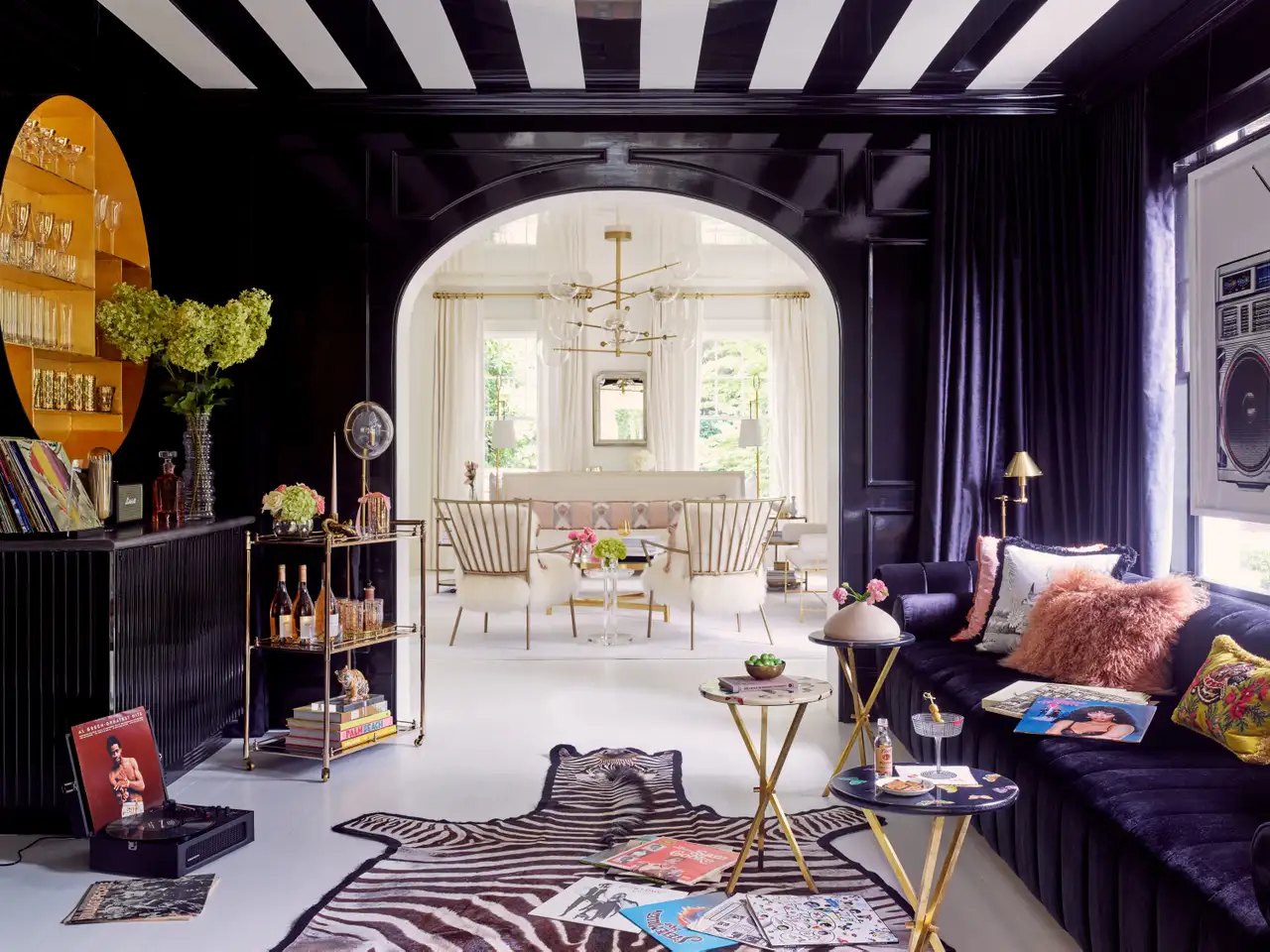 This Home by Charlotte Lucas Design is a masterpiece of maximalist style interior design that has captured our attention. This amazing house, located in the heart of North Carolina, showcases a bold and fearless approach to design that has become synonymous with the maximalist style.
Maximalism follows a design philosophy that is all about abundance and excess. It is a celebration of color, patterns, and textures, being that these types of interiors are typically characterized by bold color palettes, eclectic decor, and an unapologetic mix of, well, everything. This project by Charlotte Lucas is no exception in the sense that it follows these exact same "rules", however, the designer still managed to bring a whole new flavor to this design through a more elegant and opulent lens, giving it a more chic and sophisticated look.
Celebrating Color
When it comes to the first pillar of the maximalist style which is the celebration of color, designer Charlotte Lucas went for a very interesting color palette, mixing neutral colors (predominantly black, white, and beige), which add a sense of comfort and elegance to the rooms, with visually striking colors, like the bubblegum pink implemented throughout the house (from the furniture to the carpets or the walls) that makes these spaces feel lively and cute, and the accents of gold and silver that add a more sophisticated and opulent look to the design.
Not to say that other colors are not also incorporated into this home design. There are tones of little details and pops of color (from tones of blue to greens or purples) spread throughout the house, making it feel even more interesting and dynamic, as the maximalist style is commonly associated with.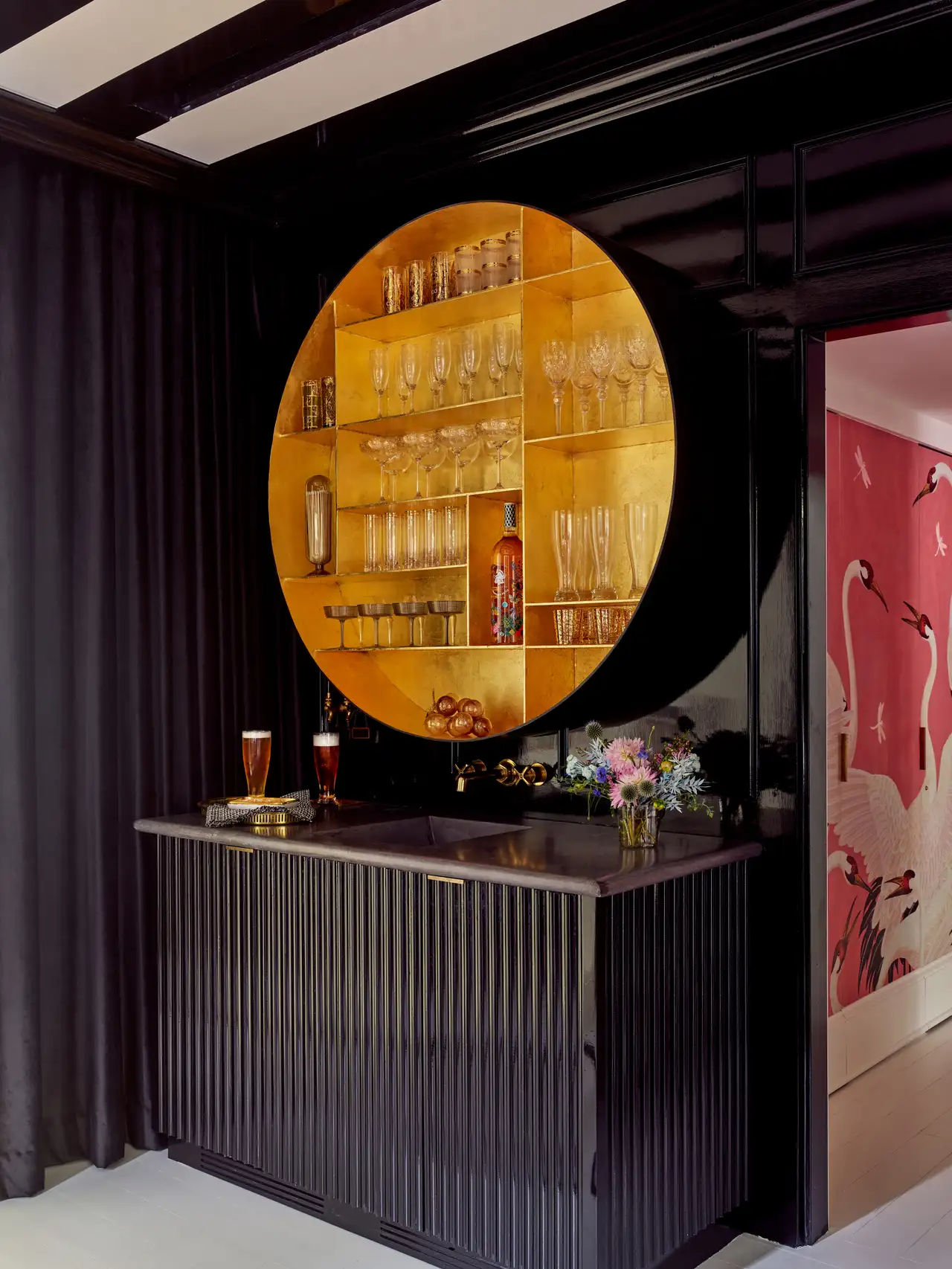 Mixing Patterns
Clearly, the color palette choices are essential for conveying the elegance and opulence that defines this home. But patterns also play a very important role in representing these same qualities.
There are essentially two types of patterns that predominantly fill the rooms of this maximalist style home.
On the one hand, there is clearly a big theme with flowers, which are represented throughout the house in numerous ways, from the walls to cushions or even the actual flower vases placed in almost all rooms. This use of flowered elements adds up to a more elegant and delicate look, while also making this project a perfect example of spring home decor, feeling both fresh and peaceful.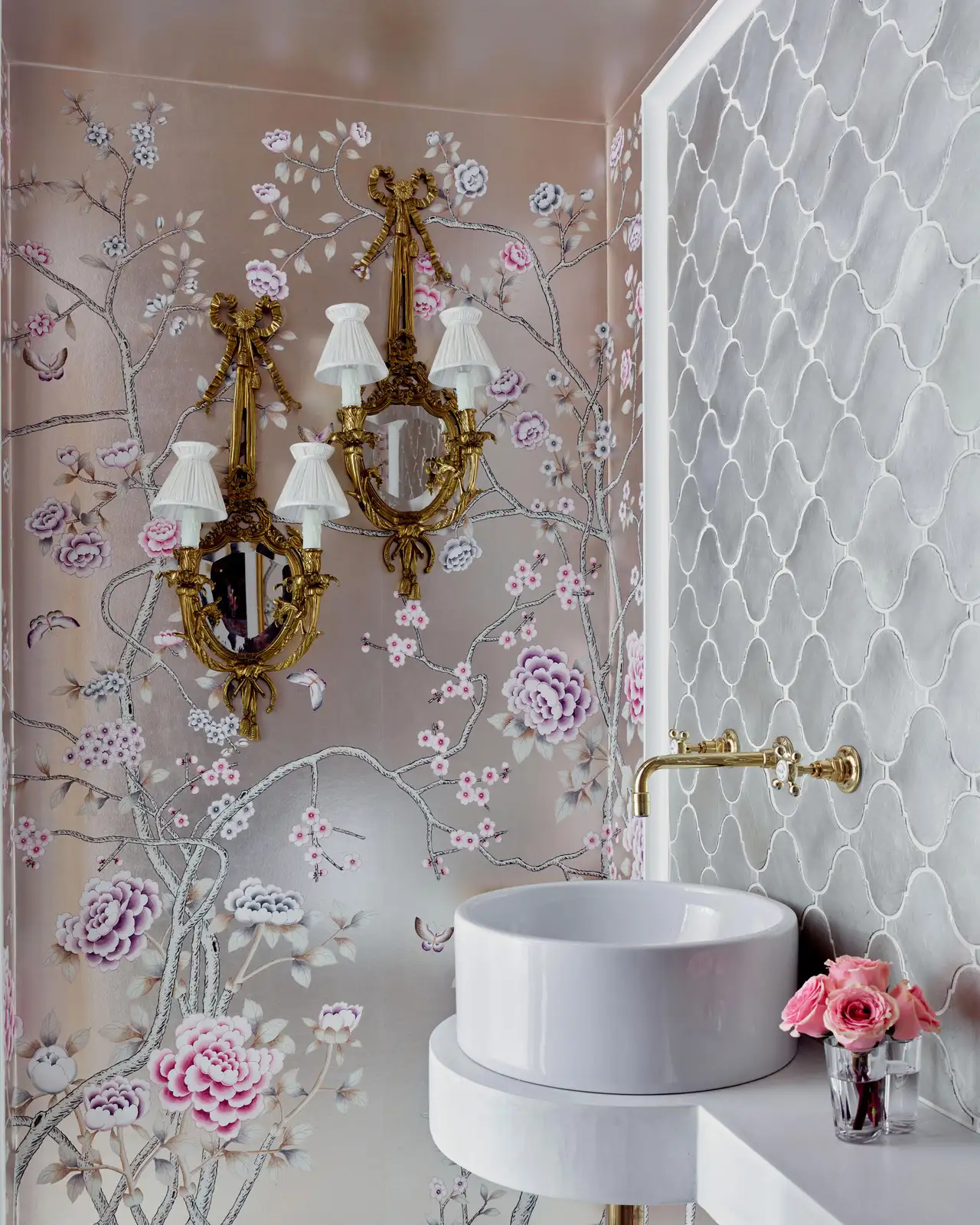 On the other hand, geometrical shapes are also predominantly referenced in this home design.
From stripes to squares, circles, and curves (that fill the walls, floors, carpets, cushions, and curtains), all of these shapes work collectively in the elevation of these iconic and stylish spaces, contrasting with the previously described flowered patterns.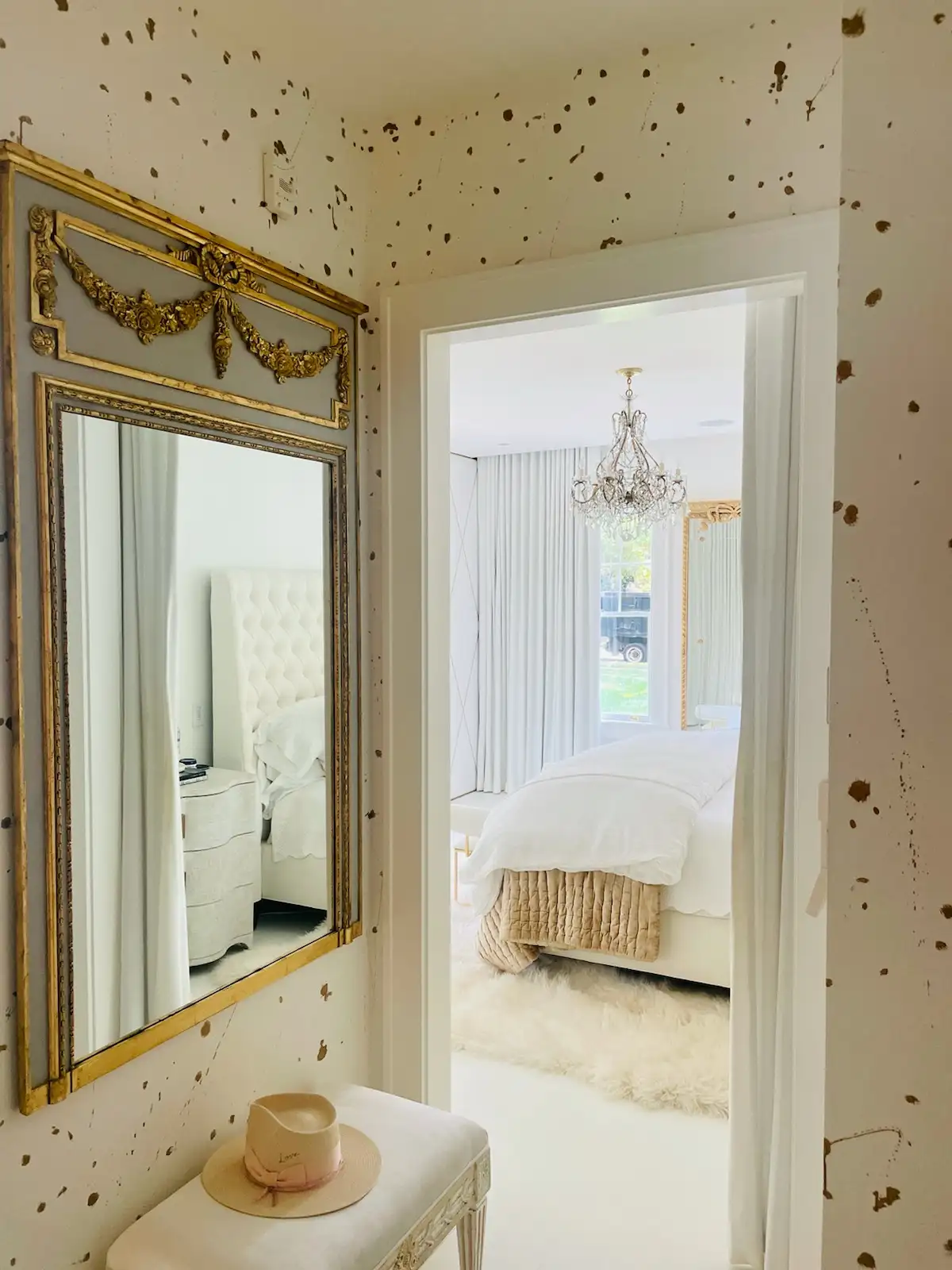 Playing With Textures
Regarding textures, there's a lot we can talk about.
Clearly, the main feature here is metals, which are implemented in multiple pieces of furniture and decorative objects (like the center tables in both living rooms) and that add that same elegant and sophisticated look we talked about before.
But glass and crystal are also key drivers of these same qualities, and they are even often present in the same pieces of furniture as the metallics, complementing their shine (as the suspension lamps are a main example of).
But as we all know, these types of materials have a more uncomfortable feel, which highlights the importance of the main texture In this house, which is fabric. Through its big carpets, upholstered sofas, armchairs and walls, and cushions, this home design bets on fabric to allow for the creation of comfortable, cozy spaces.
But there is another material that takes these qualities to another level. The use of feathers and fur is another implementation that elevates this design, bringing both coziness and elegance to it, as well as an opulence feel, that matches the maximalist style of this house in pure perfection.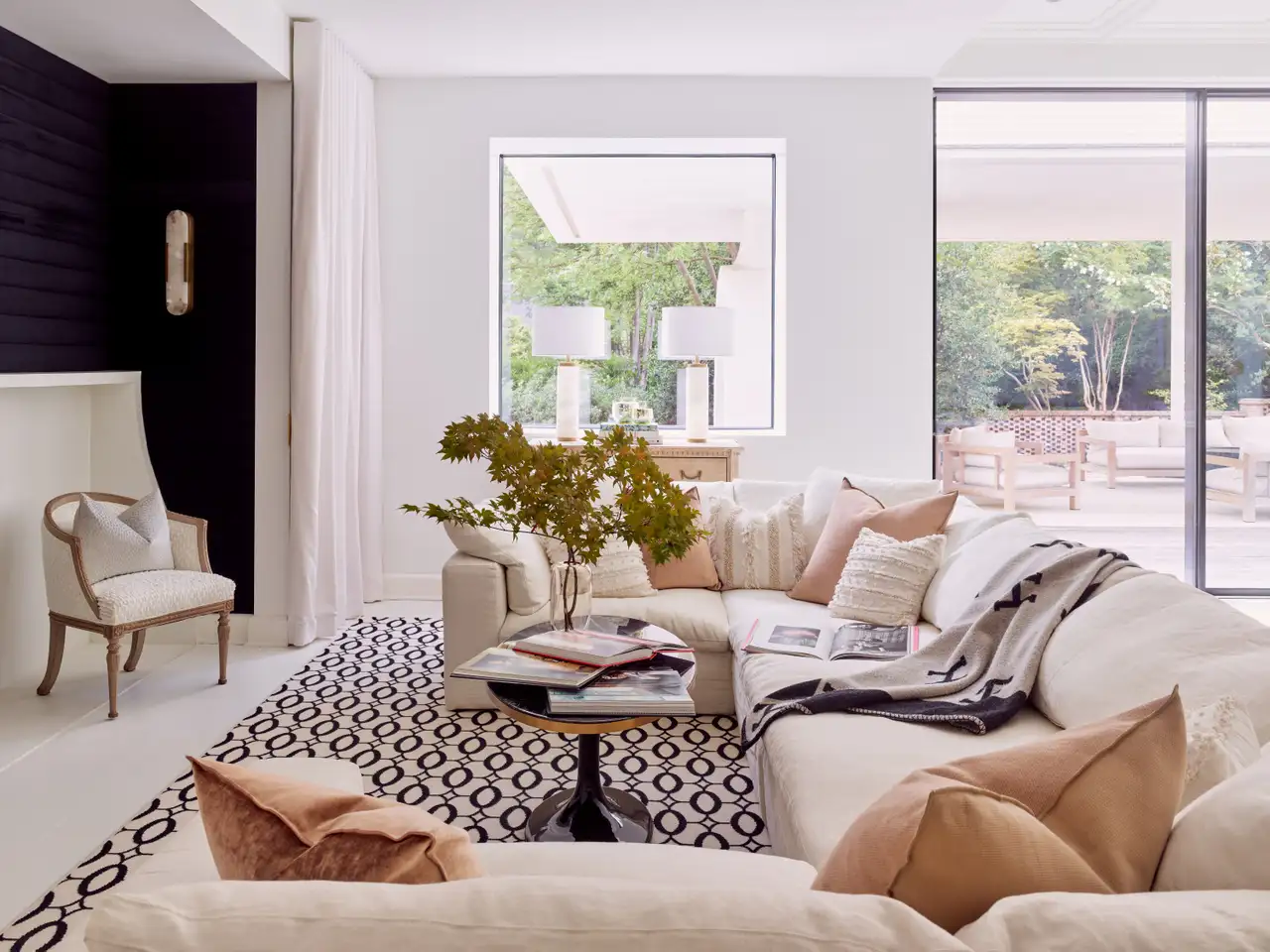 The Very Best of The Maximalist Style
With its bold use of color, pattern, and texture, this home represents the very best of the maximalist style, while still infusing it with a new perspective, proving that maximalism can be chic, elegant, and luxurious while still keeping its unique, fun factor.
Whether you are a design enthusiast or simply someone who appreciates beauty and creativity, this home is sure to both inspire and delight you.
Shop The Look
It definitely inspired and delighted us here at HOMMÉS Studio. So much so that we decided to select a few of our own products that we think perfectly match this home design, in its true maximalist style.
What a wonderful journey through this unique home where the maximalist style meets opulence.
If you're looking for more inspiration on the maximalist style, check out our article on "10 Stunning Maximalist Furniture to Complete your Interior Design Project" and discover some more fantastic pieces to elevate your design.

Source: Charlotte Lucas Design