Contemporary bedrooms may seem cold, stark, and sterile, but the results are often incredibly inviting. Think of it more as a sleek look that is helpful to get a good night's rest.
Hommés Studio has selected rooms in houses from New York to Hong Kong that use smooth decoration and minimalist layouts for a beautiful and functional effect.
With the right elements – including vibrant colors, soft textures, and warm wood furniture – a modern layout can feel right at home in a master suite or guest room.
These examples of master bedrooms take advantage of natural light for a bright, airy feel and break the furniture down to the essentials to create a place free of relaxation.
See how several well-known designers bring warmth and serenity to these modern spaces and find inspiring ways to put a contemporary twist on your own room.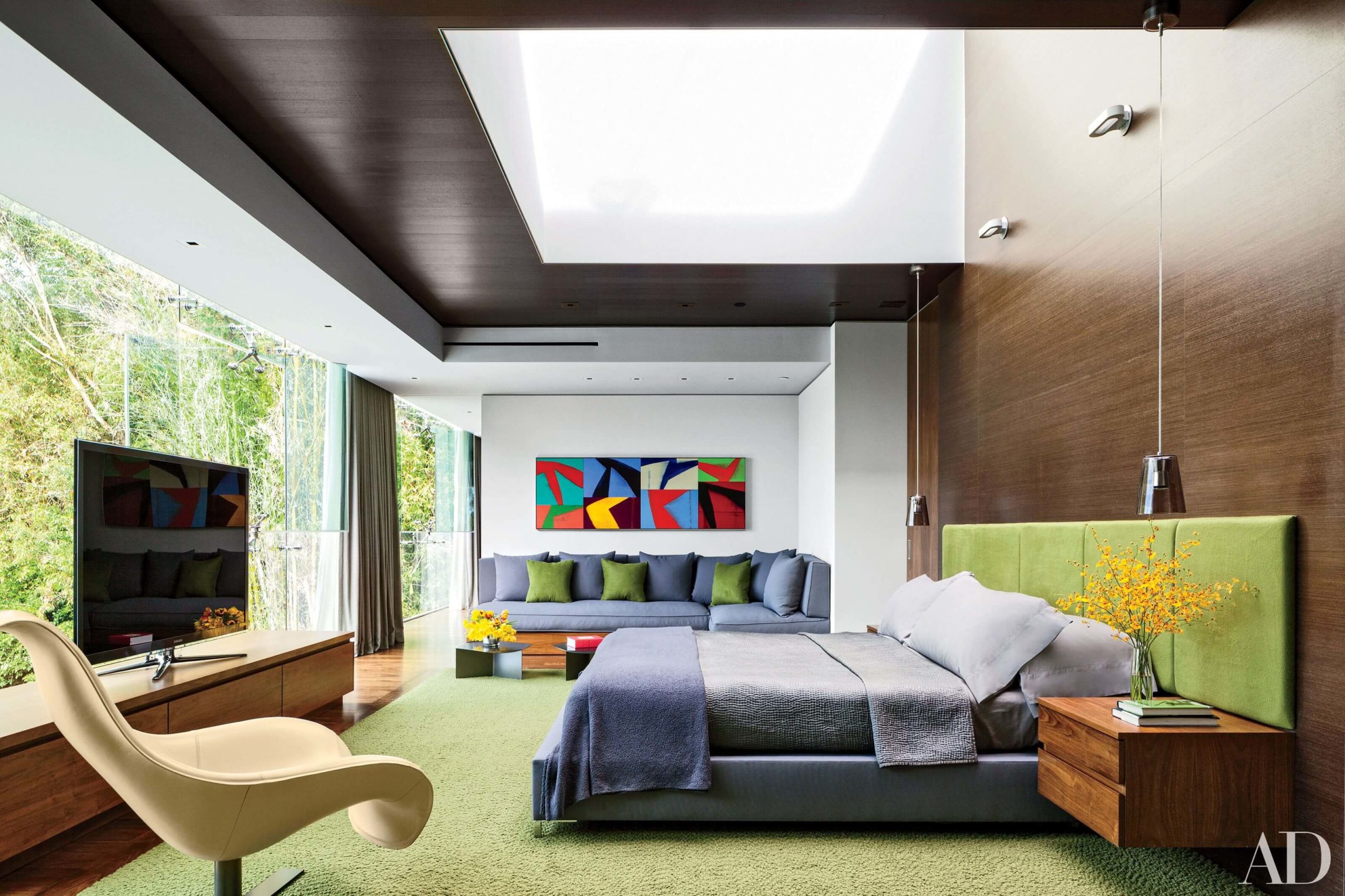 In this room of a West Village house, the headboard has a futuristic style. This bolder piece mixed with more minimalist furniture brings to the space a serene and comfortable vibe.

The master bedroom is our little wonderland, and it is in this space that we must feel comfortable and at home.

This master suite with a lounge area creates a welcoming yet modern living area by placing two armchairs in front of the bed. With warm colors and textures, the best sets of bedroom furniture and materials with wood finishes transform this master bedroom into a sophisticated and elegant room.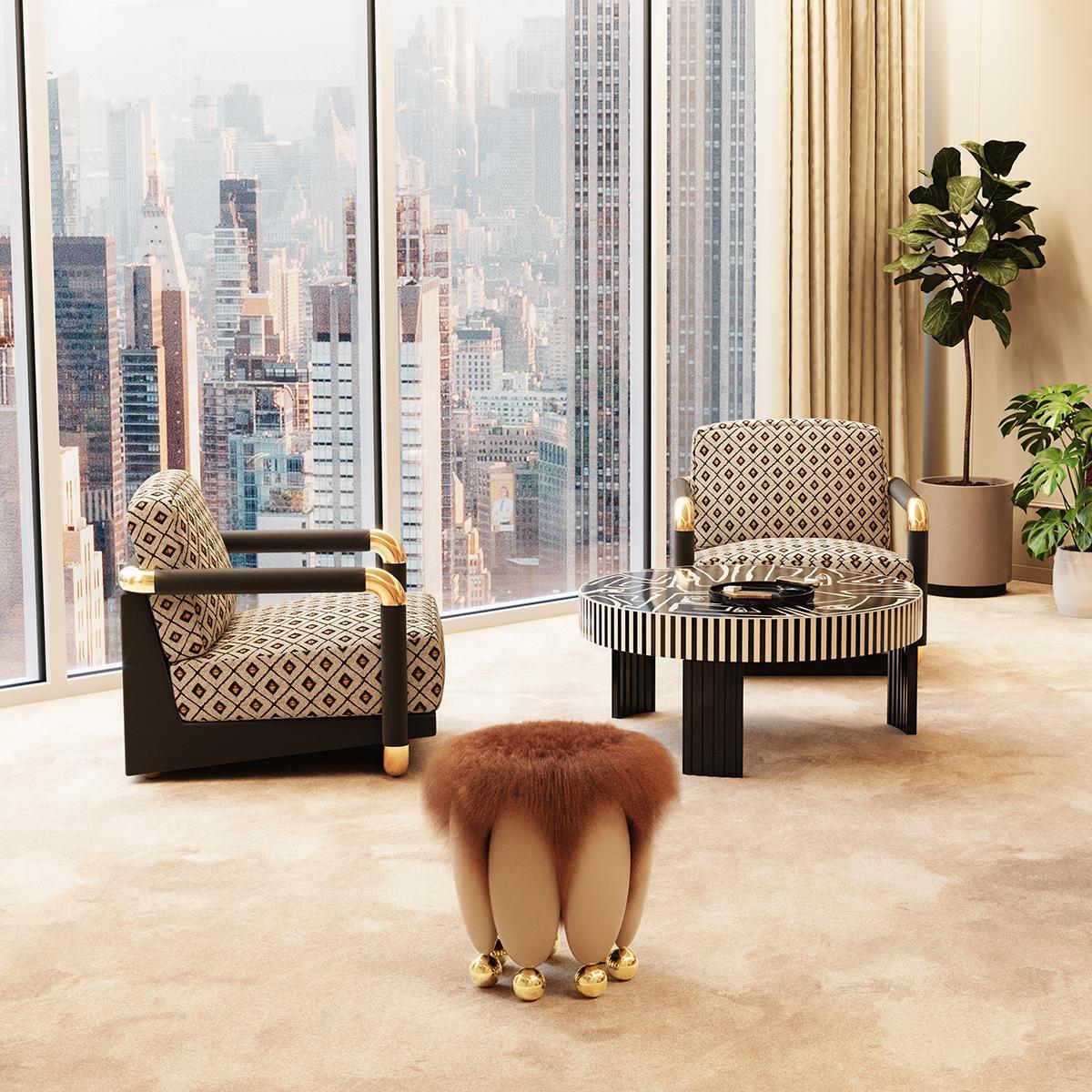 There is still a walk-in closet that is the king when it comes to storage solutions. With a design thought to the smallest detail, this room conveys a vibe of a cosmopolitan city. That is, a room with several styles, but always keeping a sophisticated line.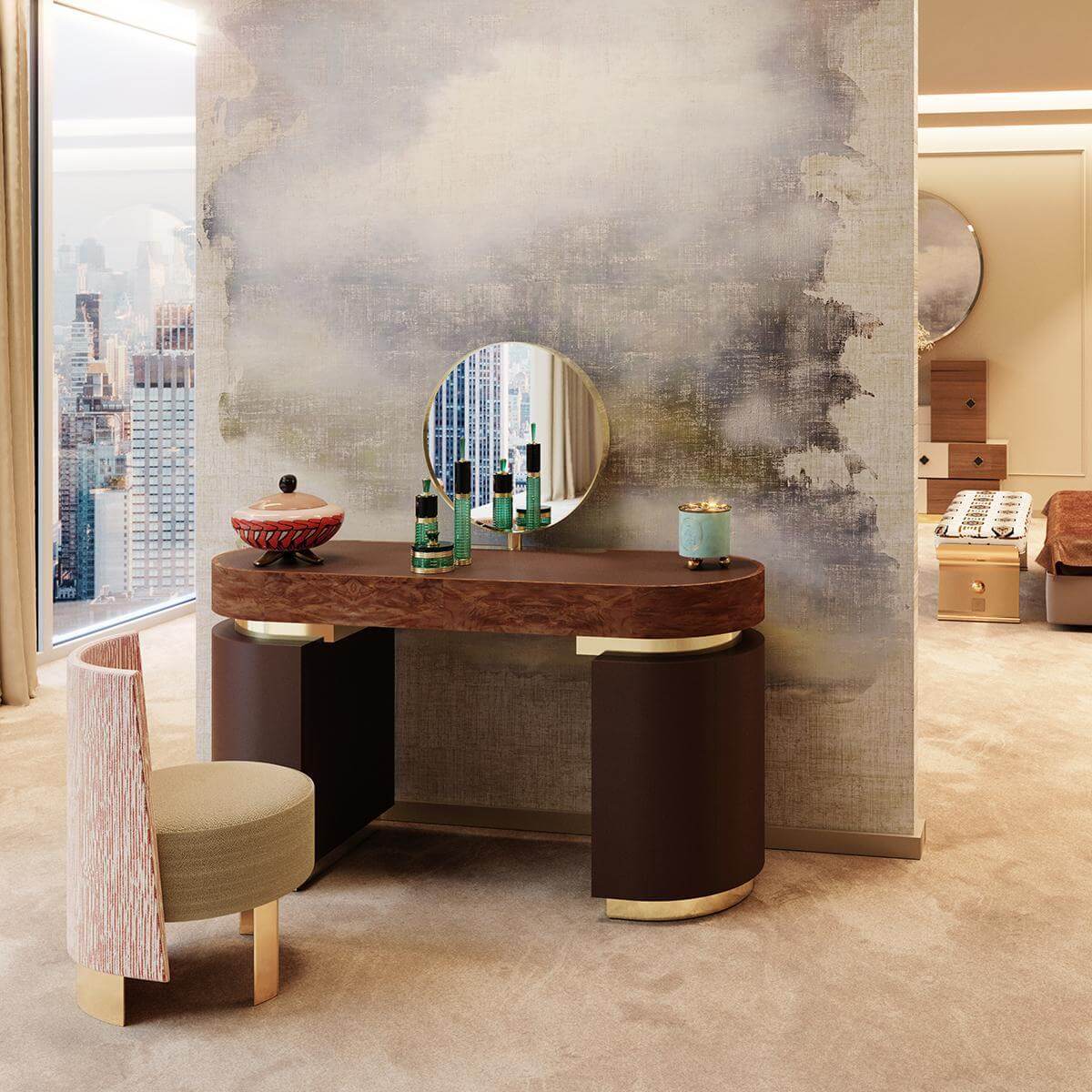 A blue and orange color scheme adds richness to this New York City bedroom by designer Danielle Colding.
An upholstered bed is topped with blue velvet throw pillows, and a pendant hanging above a cobalt side table makes for an unexpected bedside lamp.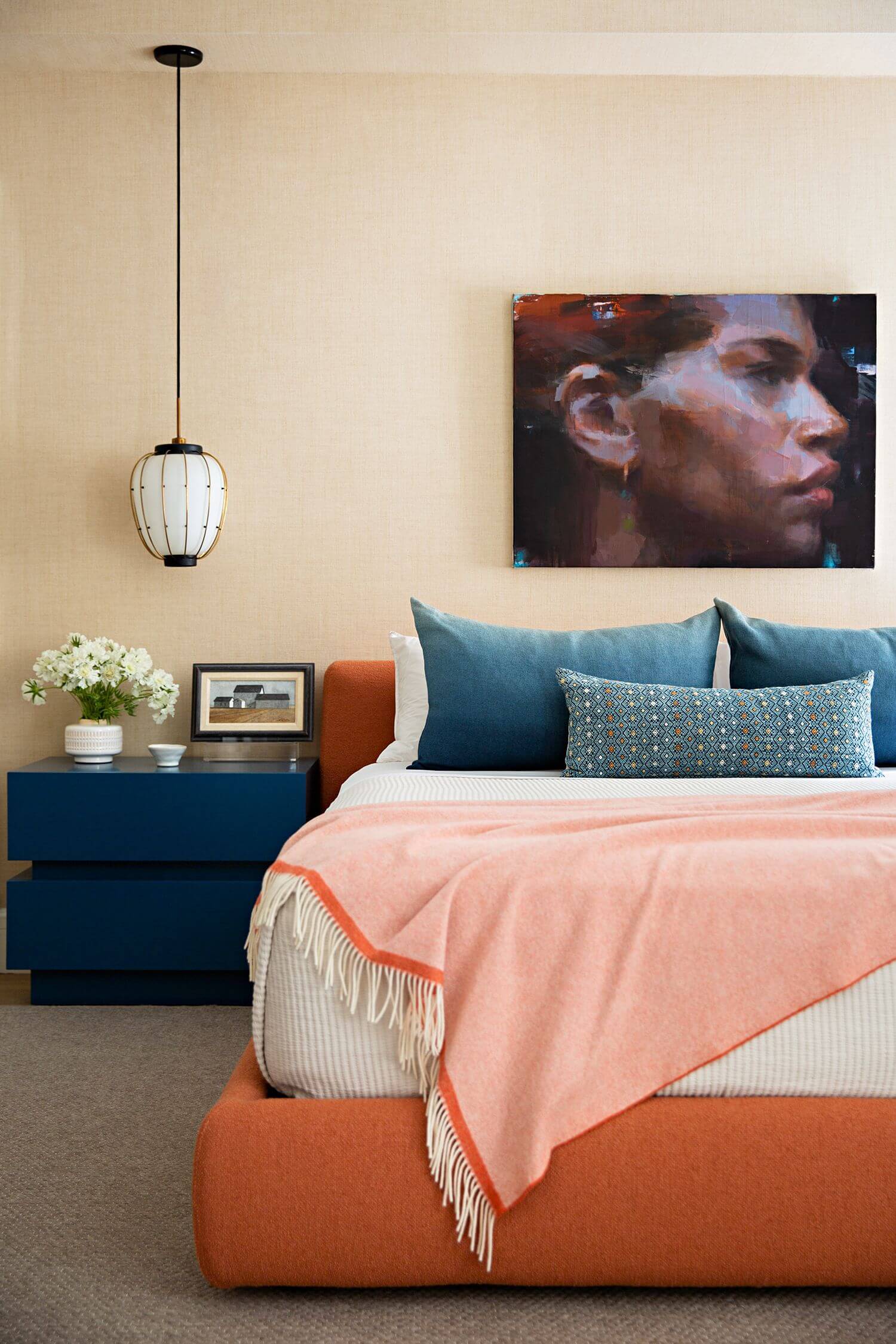 An intimate bedroom is where we can reset after a whole day and have a little peace. It is our little refuge.
In Italian Affair Bedroom, the richness of the Italian culture and taste prevails. An incredible and dramatic design on the walls and ceiling reminds us of the Italian renaissance.
The chest of drawers together with sumptuous decor and luxury fabric creates a luxurious and elegant room.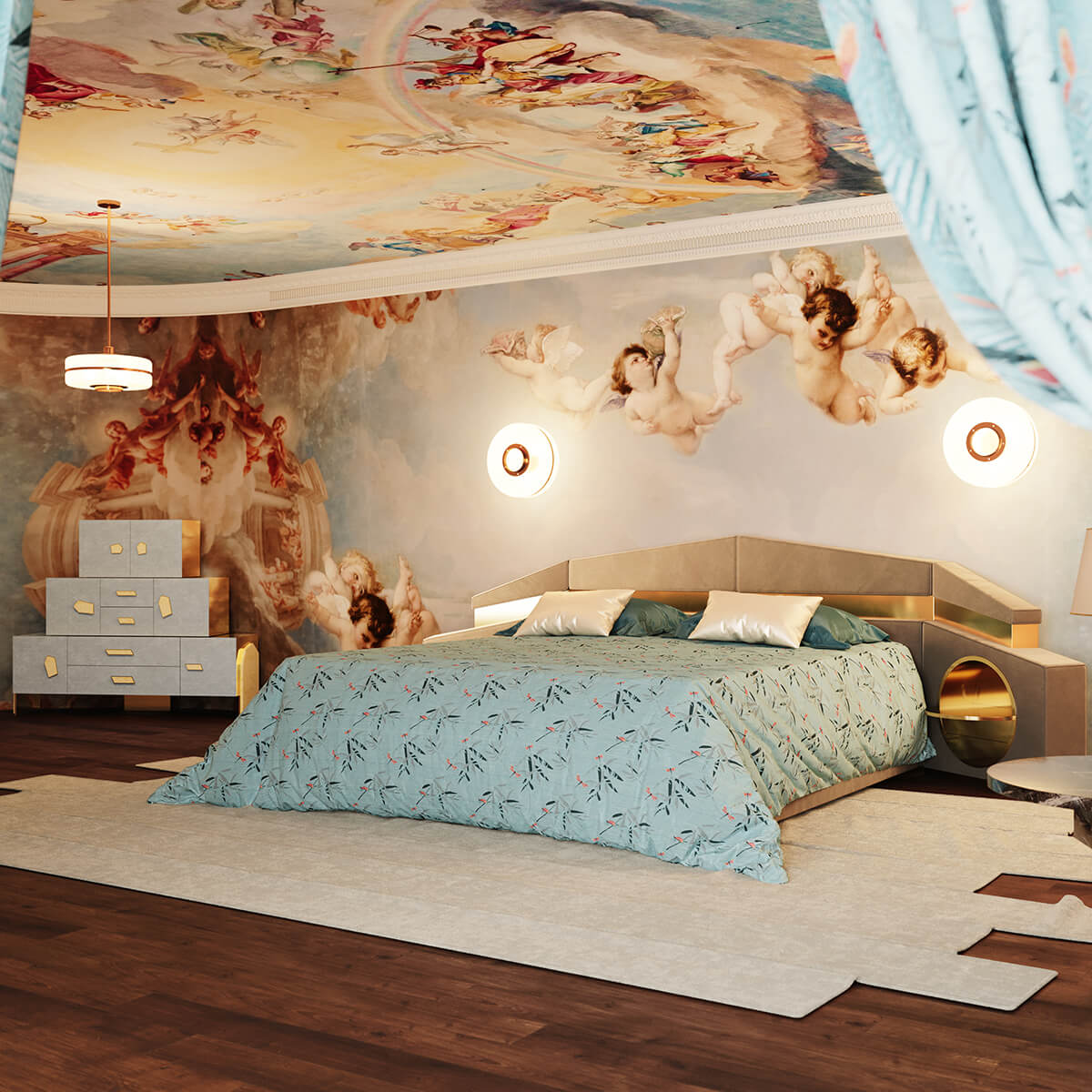 For this Miami Beach getaway, designer Lee F. Mindel fused modern and Pop Art sensibilities.
The headboard, in a Chapas Textiles fabric, and bench are custom, the nightstands are by Atelier Prelati, and the vintage Max Ingrand pendant is by FontanaArte.
The Master Suite needs to be serene and warm. In this room, what stands out is the bed's elegant design and the bedside tables with a statement design. The bedside table and its decoration can turn the room into a little wonderful.

The green hues with blush details, refined materials, rich colors, and wallpaper design make this room a romantic space.
Surrender to this room and fall in love with the little details in the living area next to the bed. A pink sofa contrasting with the green hues of the room transmit harmony and peace.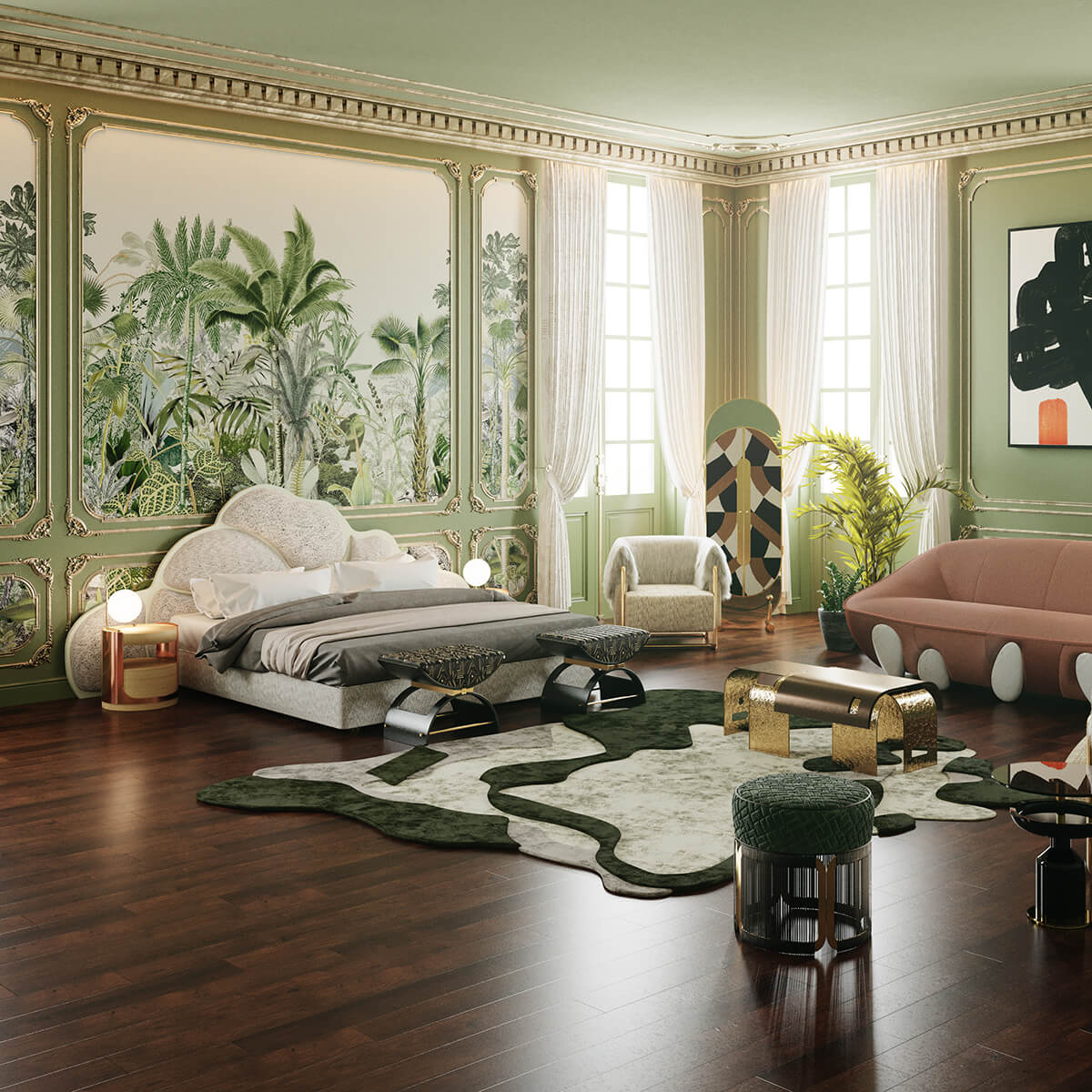 A contemporary Manhattan bedroom with a bed by Minotti is dressed in linens. Also, the bedside table is from Philippe Hurel, and the walls have a custom textured finish by Atelier Premiere.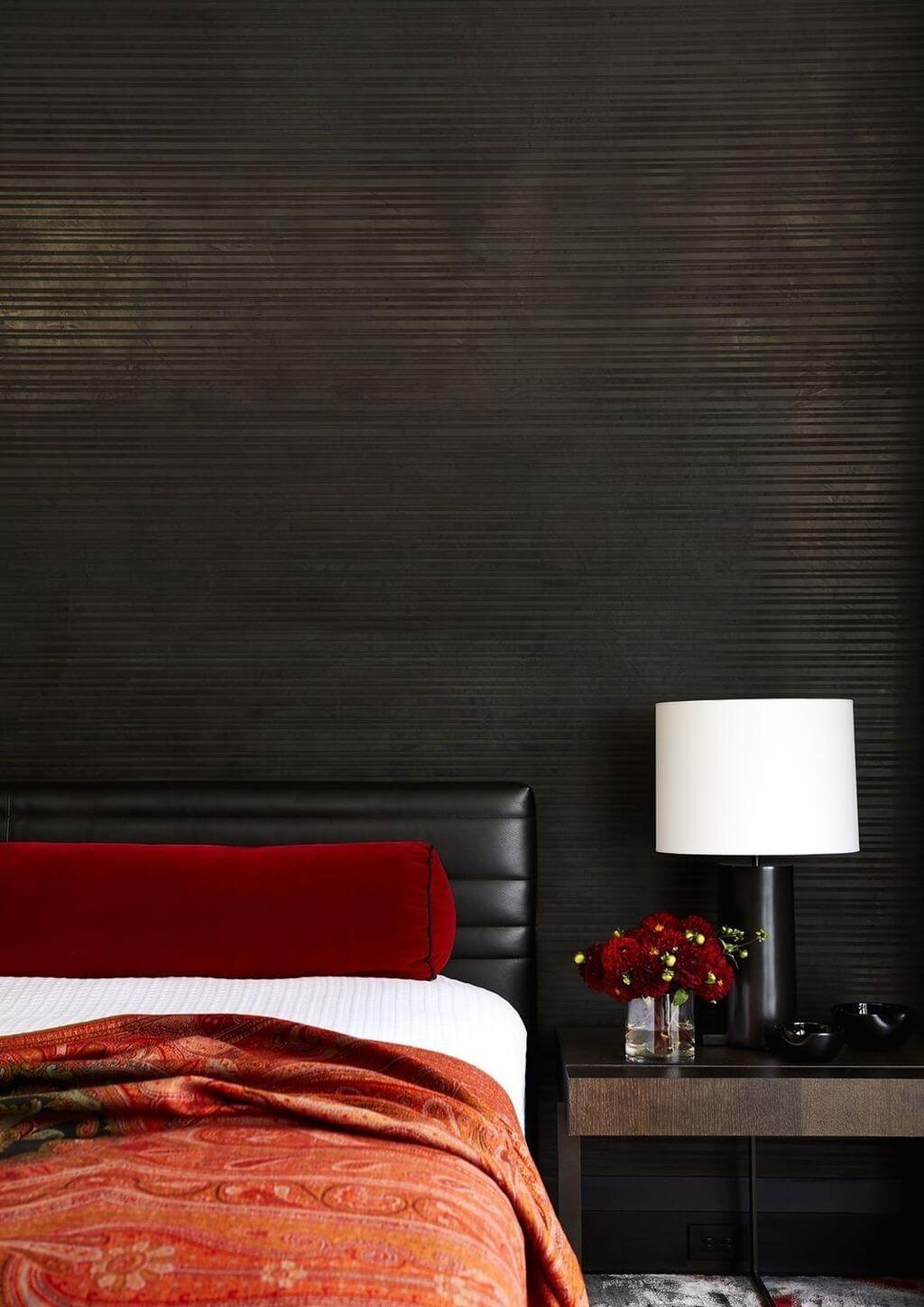 This Montecito, California, bedroom by Kim Alexandriuk is gorgeously filled with gray textiles and accessorized with pops of rich color. Additionally, blue table lamps by Ryan Mennealy flank a bed covered in velvet.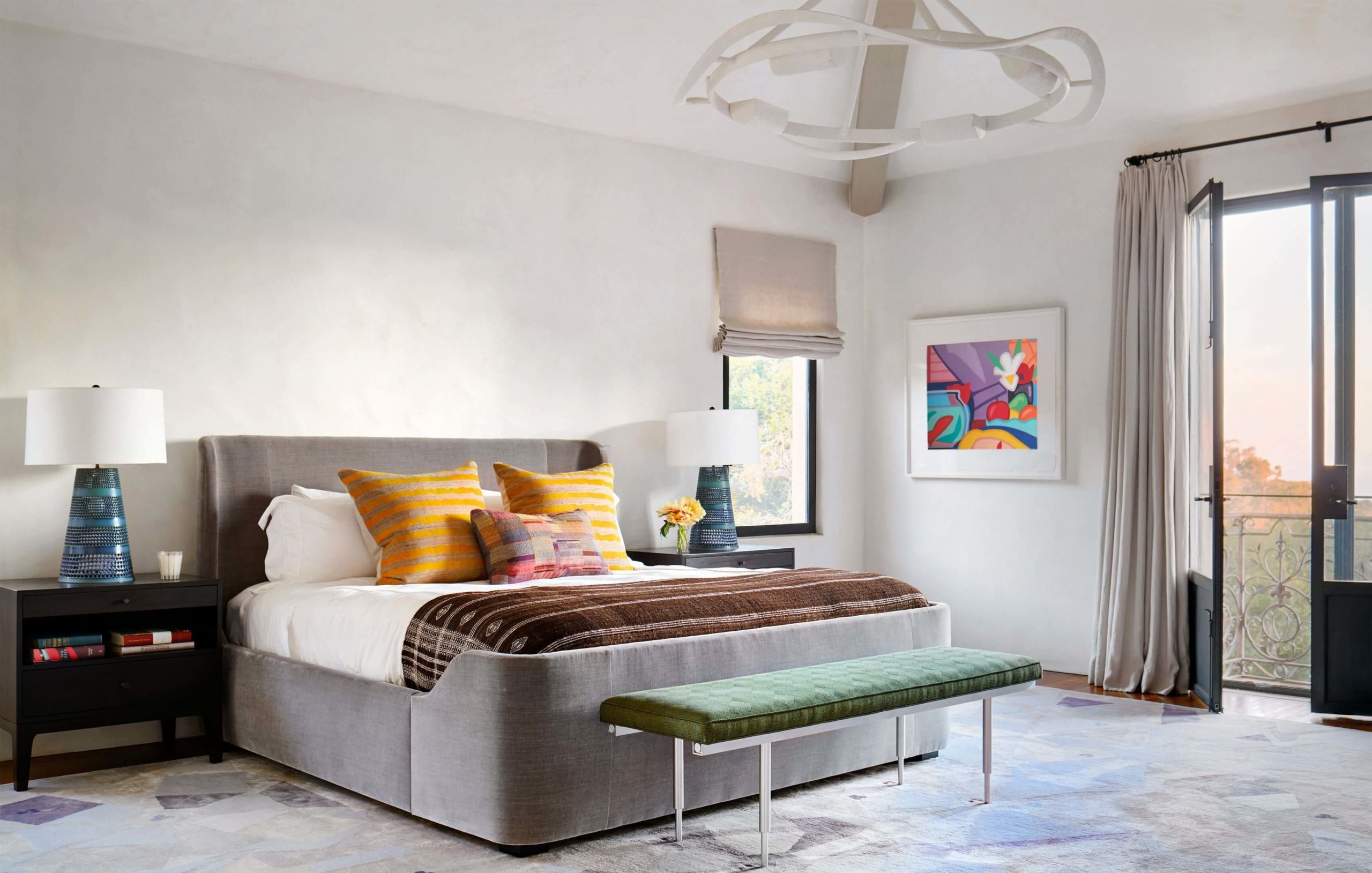 We hope you liked our article. Feel free to pin all the images to your favorite Pinterest board. Meanwhile, you can also visit our Pinterest boards to get more inspiration.
Also, get more ideas for your projects and find functional, stylish, and sizable lighting and furniture choices: