Torcuato restaurant opened two years ago in Madrid and provides an incredible experience that blends unique cuisine with an extravagant interior design.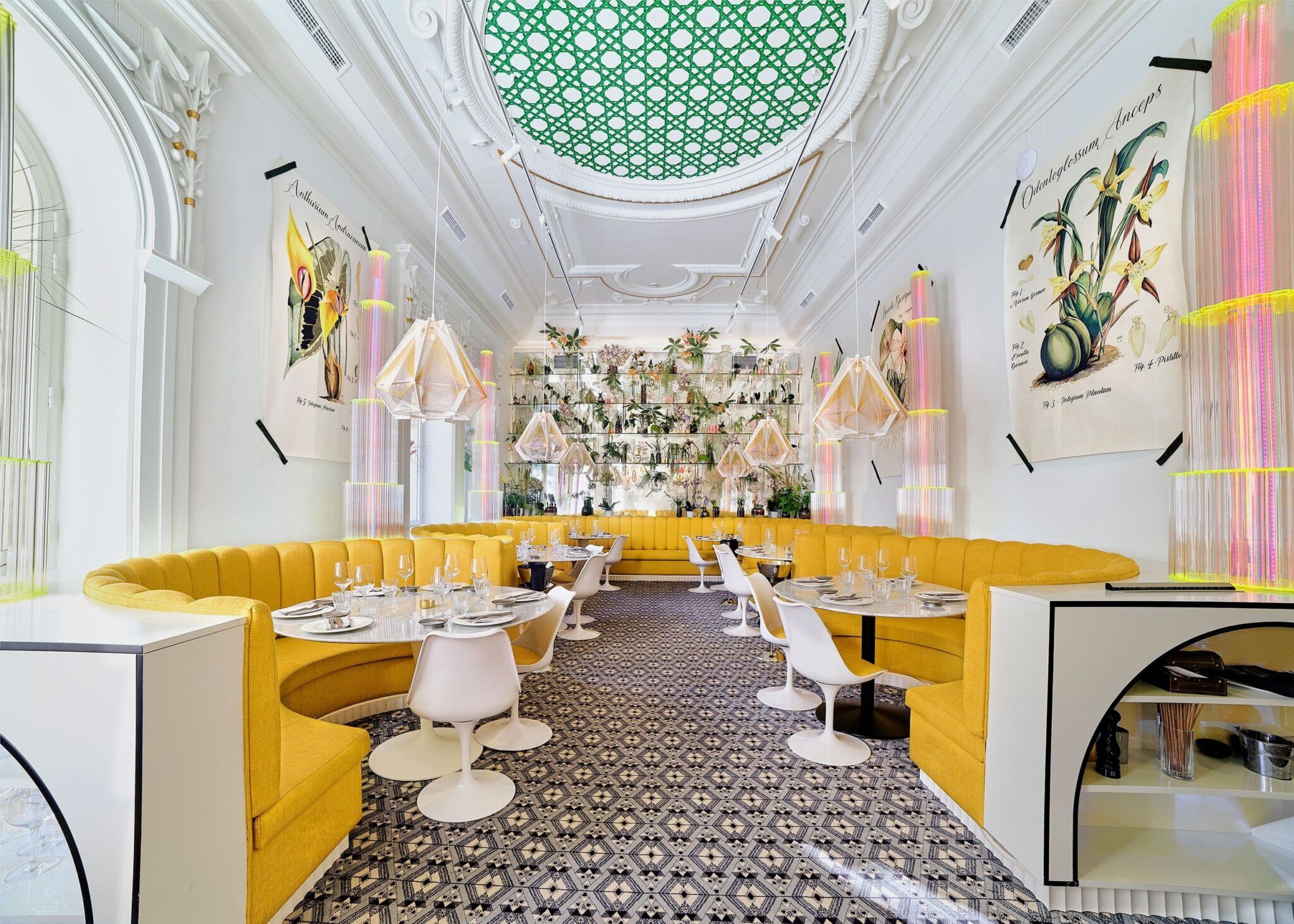 Located in the heart of Madrid, Torcuat restaurant has an impressive interior design with the signature of the designer Pepe Leal. The project blends some improbable styles that turn this into an exceptional layout, the perfect combination for a restaurant led by the famous chef Sergio Fernández, who has a diverse culinary menu.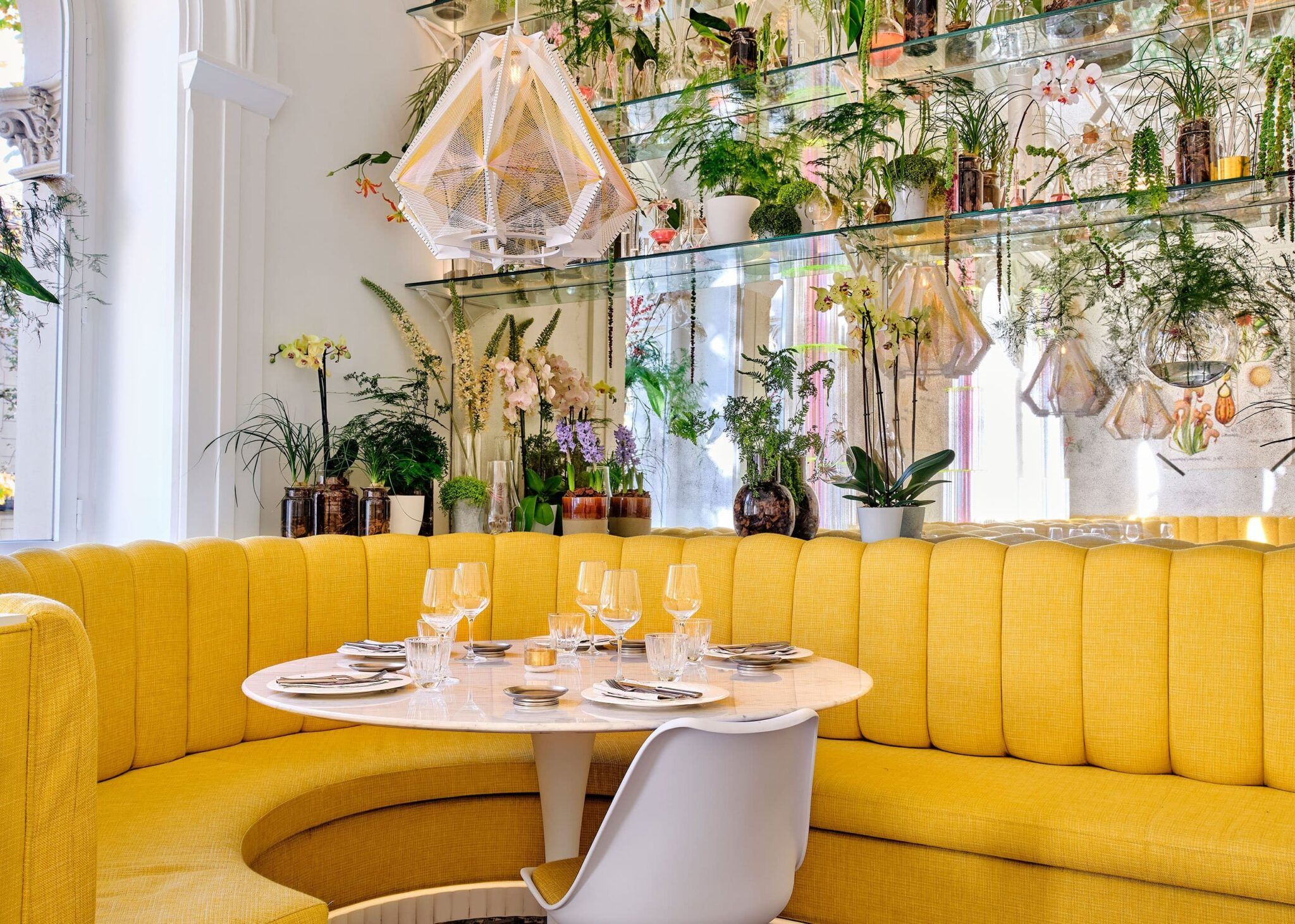 The project of the Torcuat is a mix of styles – from the Art Deco to the modern aesthetic. Therefore, the restaurant also has an incredible view that welcomes the restaurant's terrace with one of the most beautiful panoramas in the city.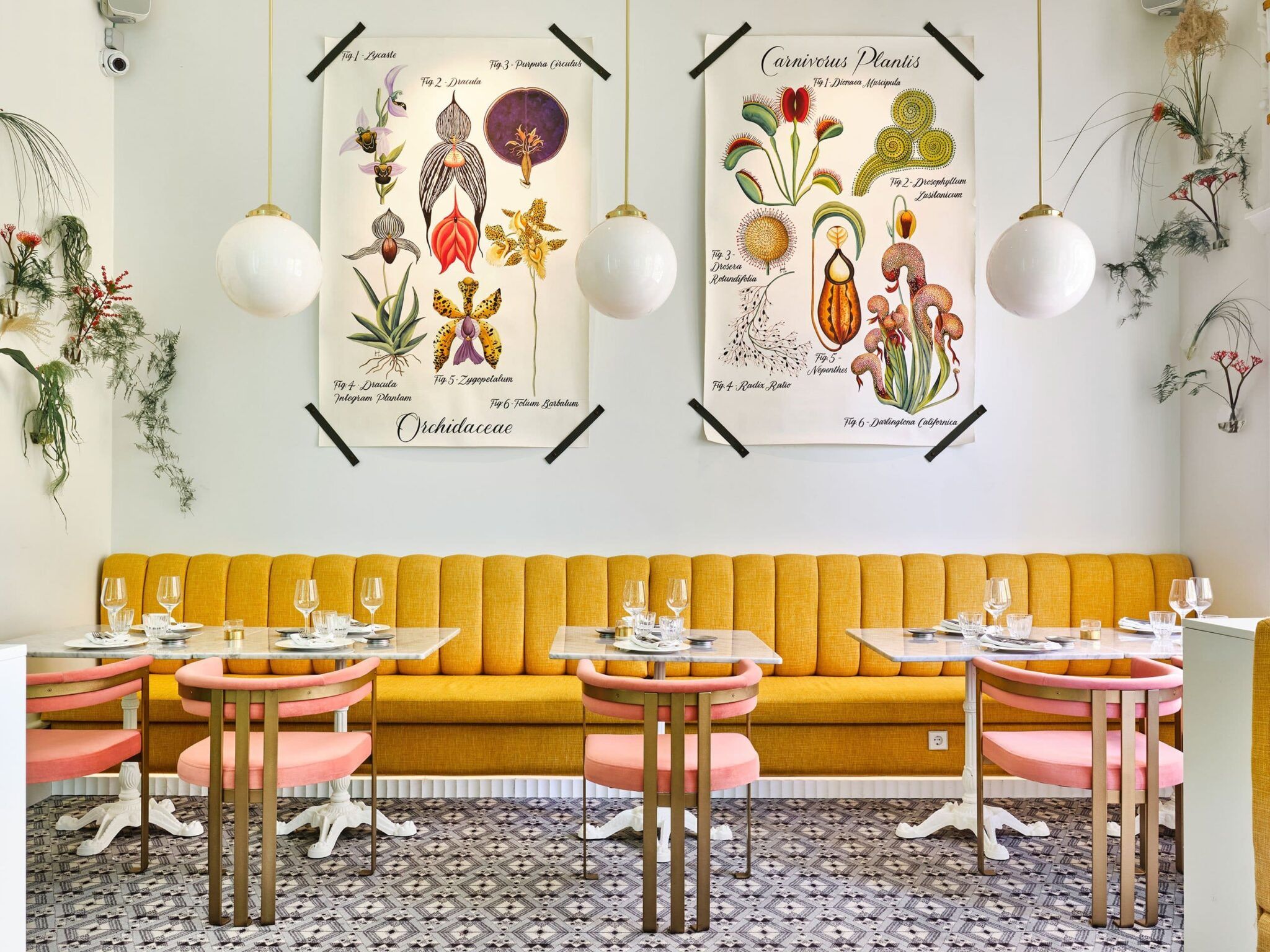 The restaurant's name was given in honor of Torcuato Luca de Tena, a journalist that founded the magazine Blanco y Negro and the ABC, both housed in the building that nowadays is the restaurant. Pepe Leal took as inspiration Torcuato's travels to create this place that is almost a journey between styles and times.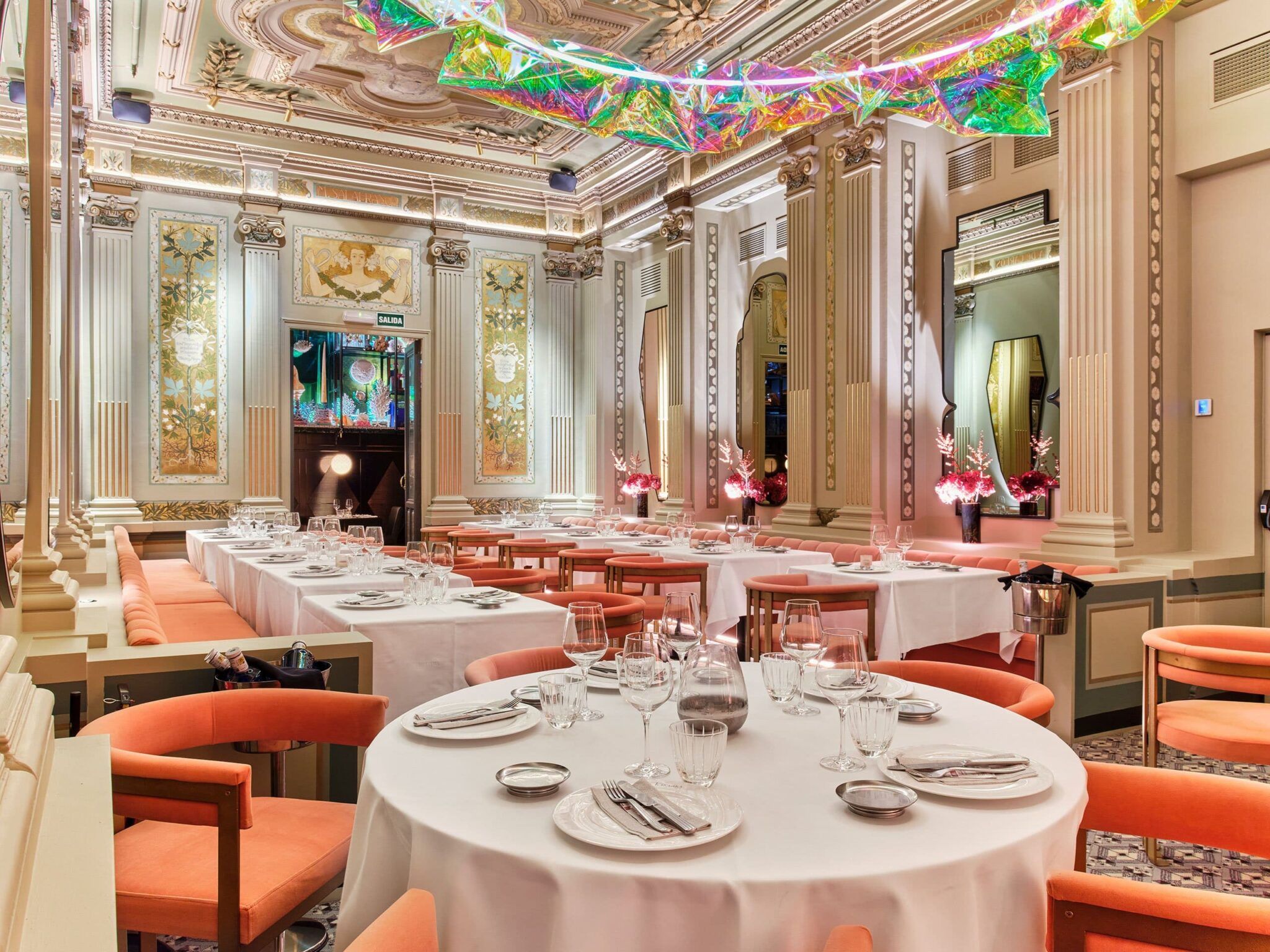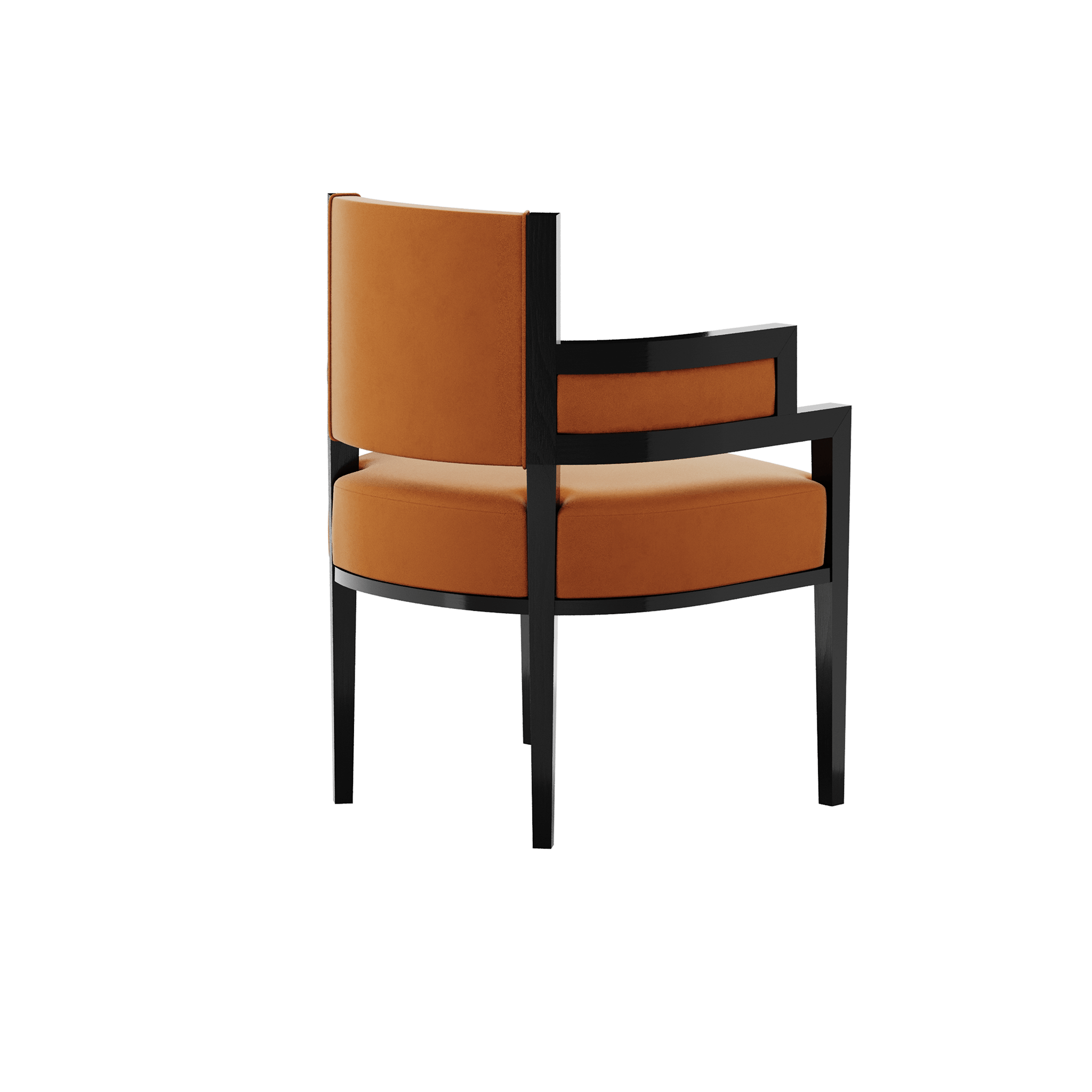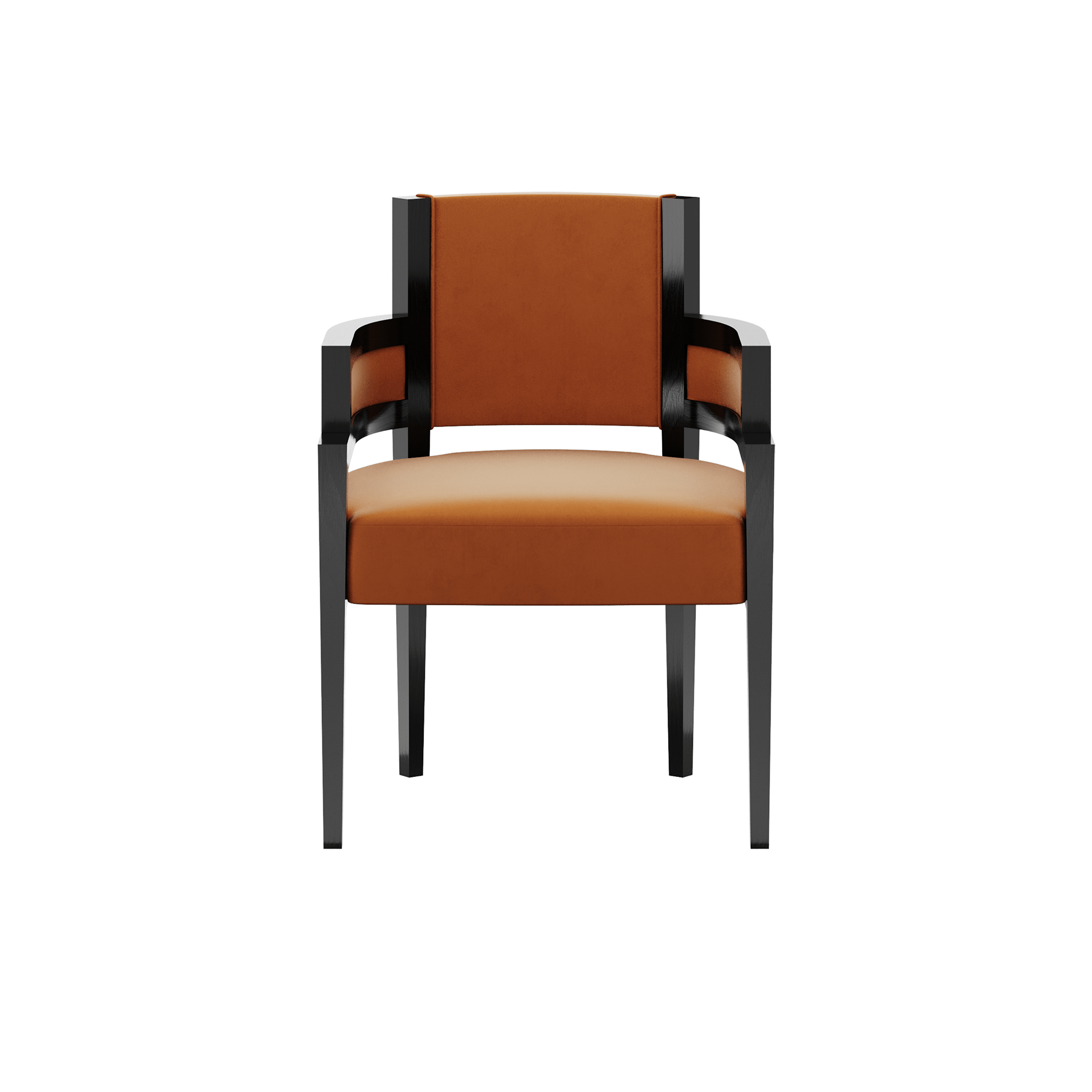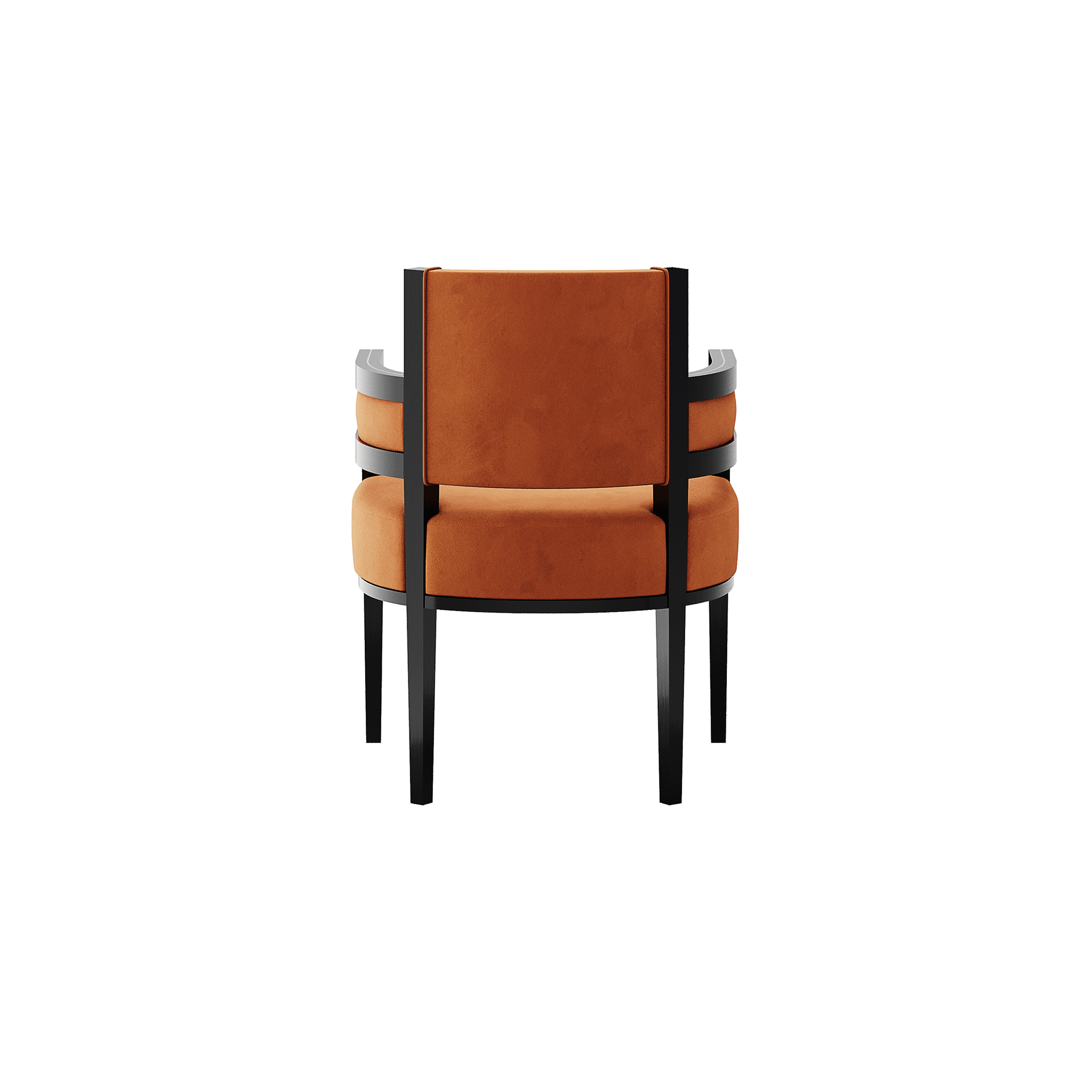 The unique layout of the restaurant resonates with the building- a mansion that mix s Moorish Revival, Neo-Renaissance, and traditional Andalusian architectural elements.
Torcuato restaurant has two halls, an incredible rooftop terrace, and three different dining experiences. Each ambient has a unique design that provides the right vibe and highlights the immersive experience that combines culinary and interior design.
One of the rooms from Torcuato restaurant has a classical style with modern touches, an eye-catching space that takes attention to the peachy tones, and the incredible installation in the ceiling that reminds a caleidoscope. The room looks like a vintage royal interior, but the furniture helps to create a flawless contemporary look.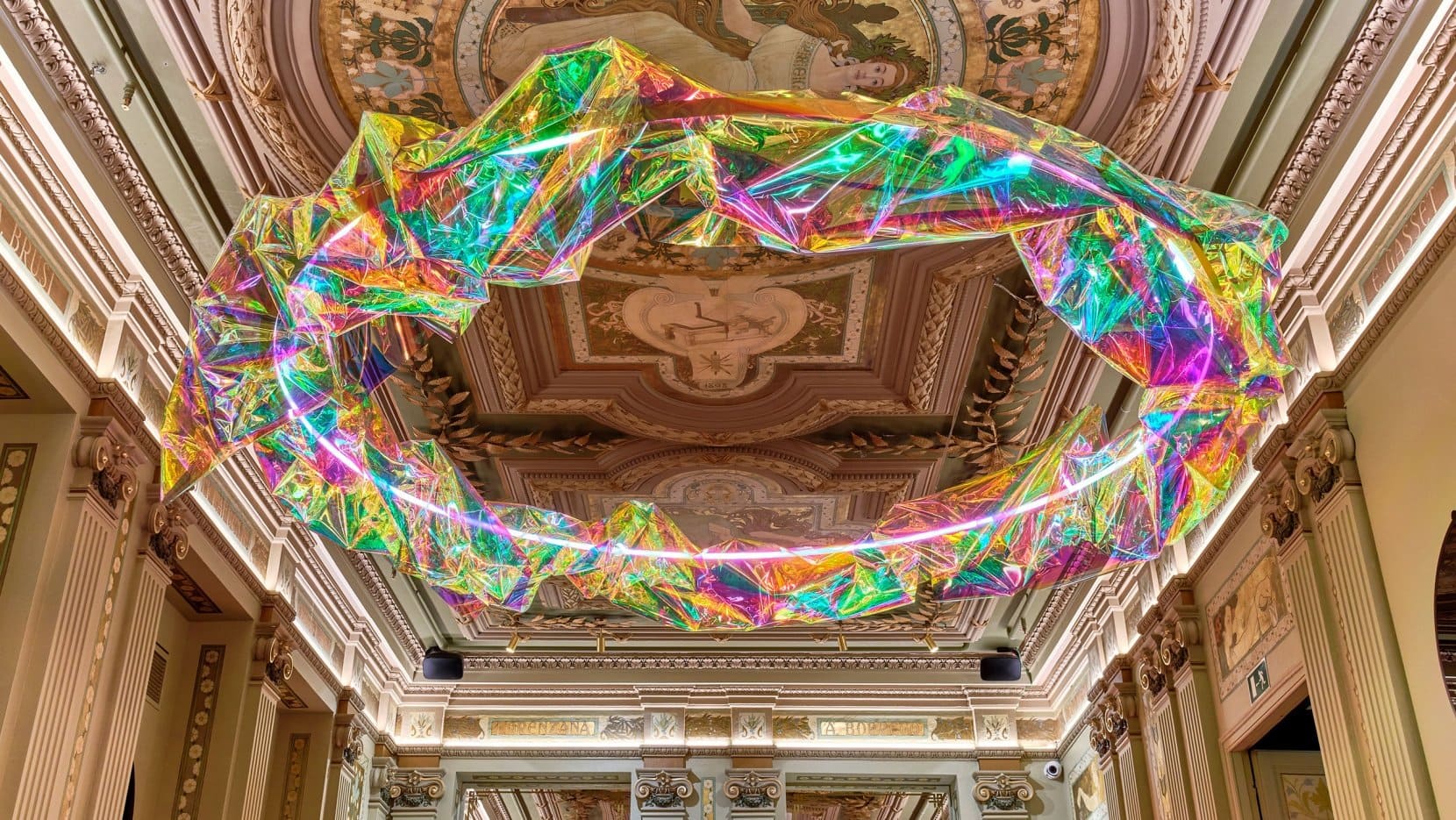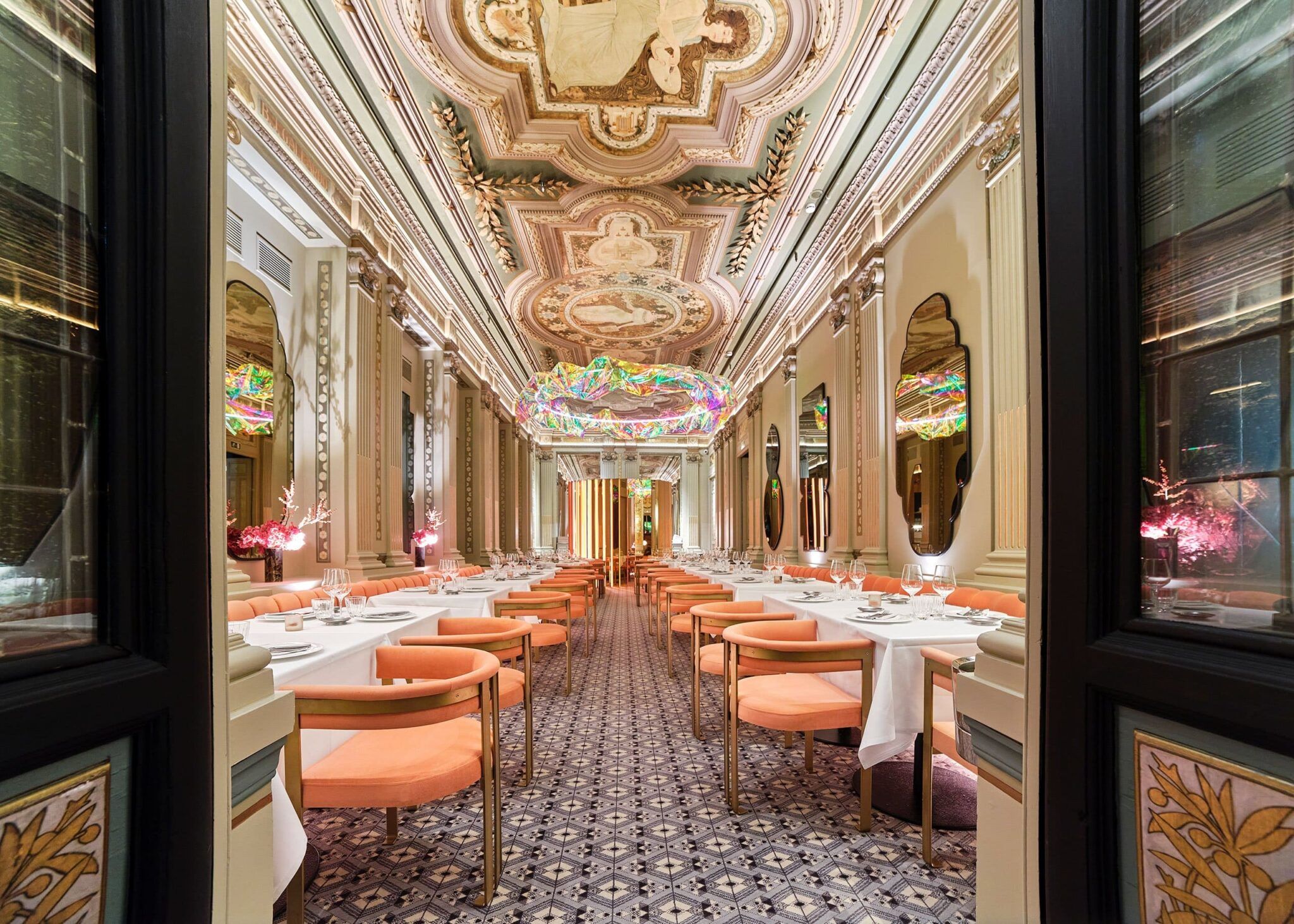 A bold and dark ambient with masculine vibes dictated the tone of the restaurant's bar area. Inspired by Great Gatsby's fictional mansion, the room is full of Art Deco and Neo-Renaissance references. This room is entirely different from the first area, making us feel like traveling between places.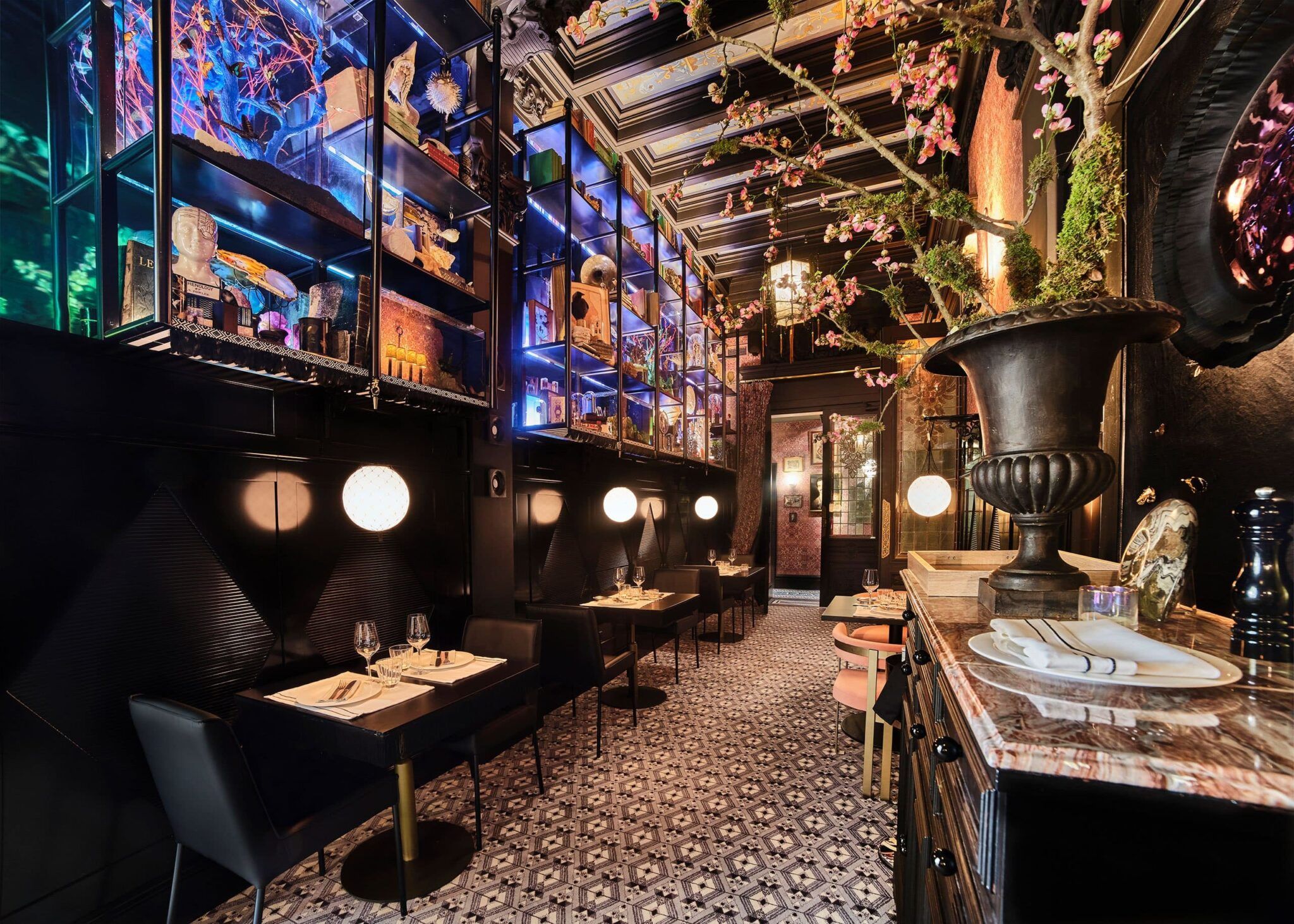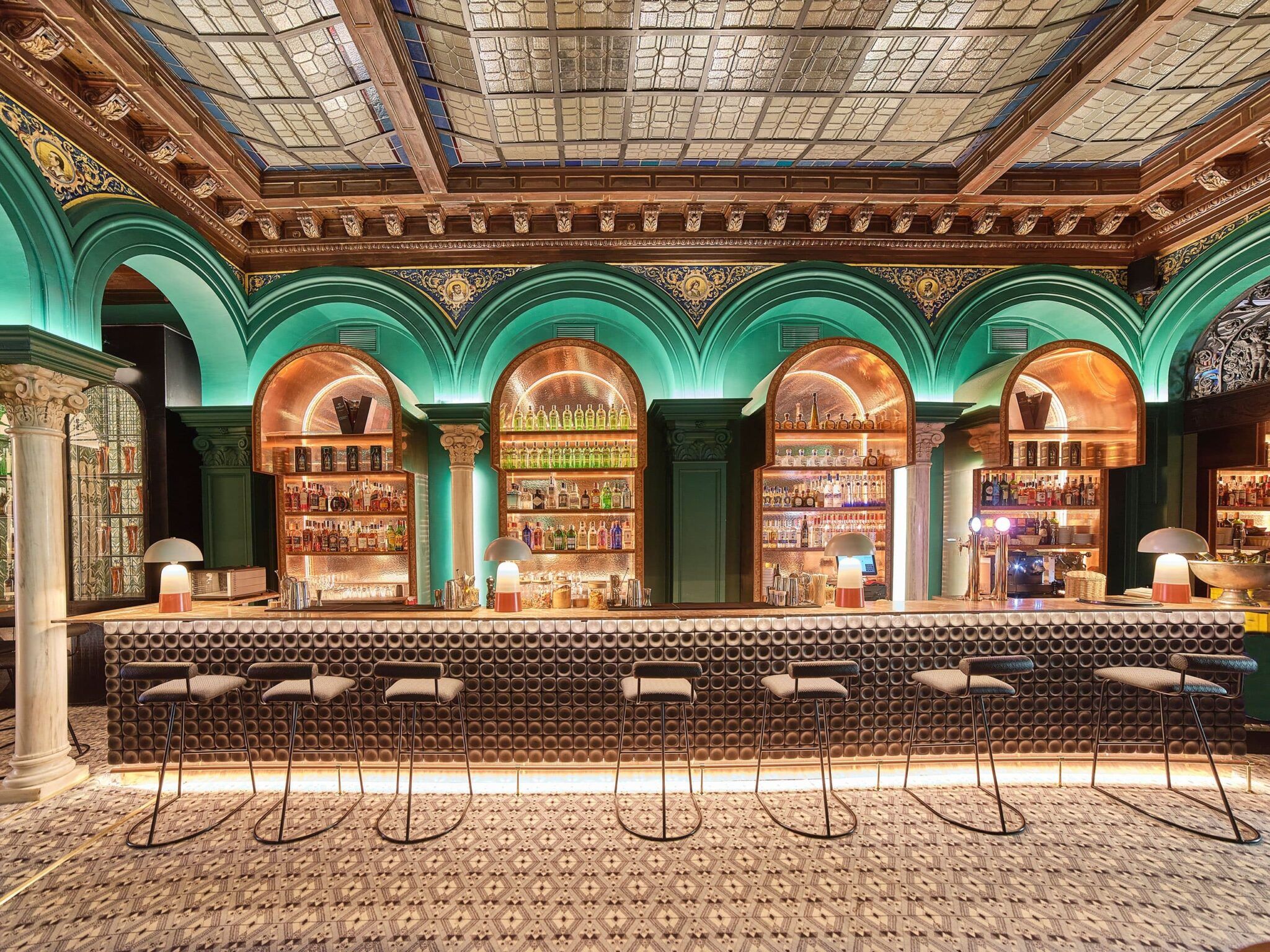 The rooftop is a beautiful and bright open space with a tropical vibe. Where the highlights are the painting wall with colorful flowers and the metallic arched trellises, it's like a luxury garden for the best gathering.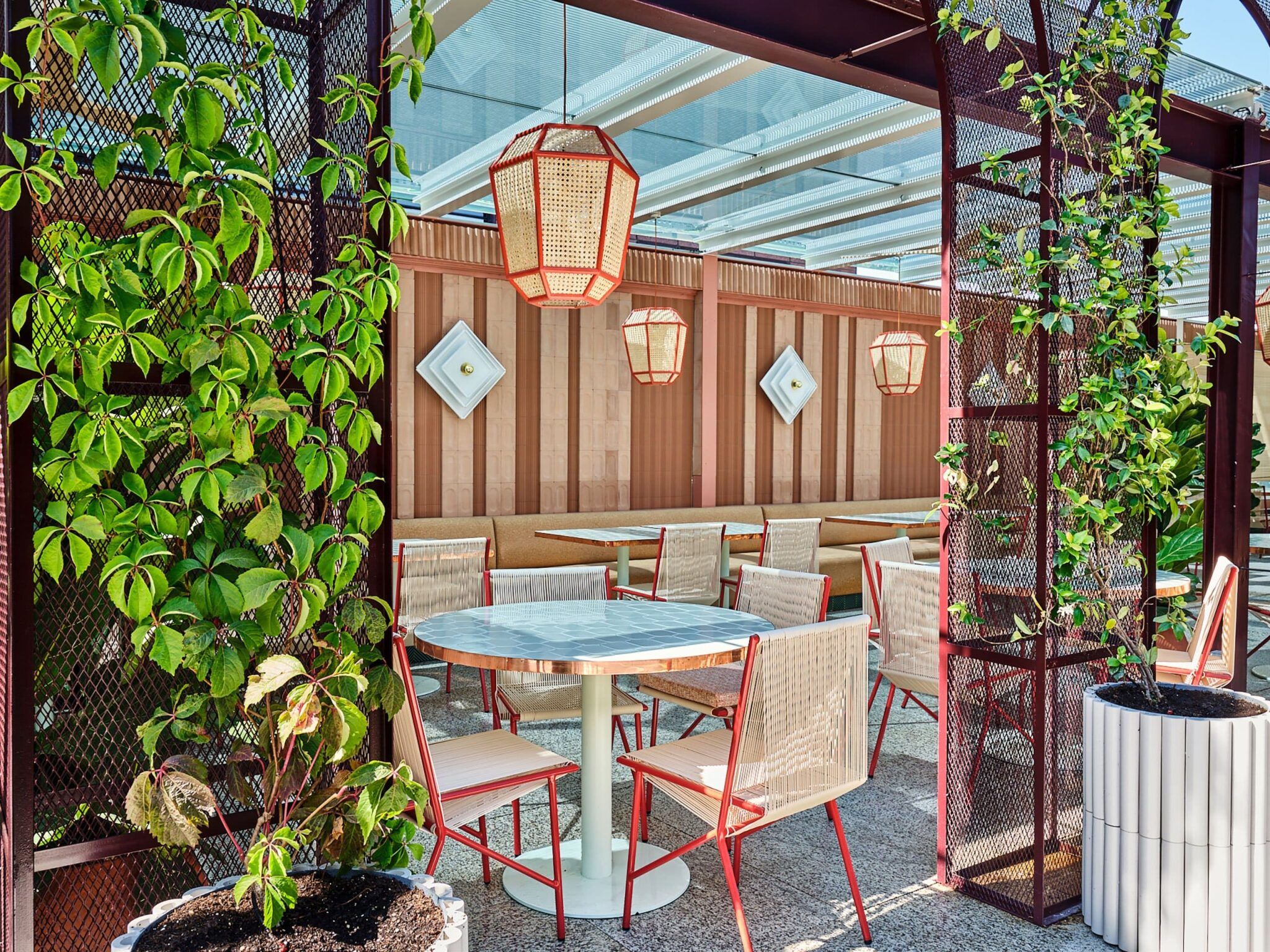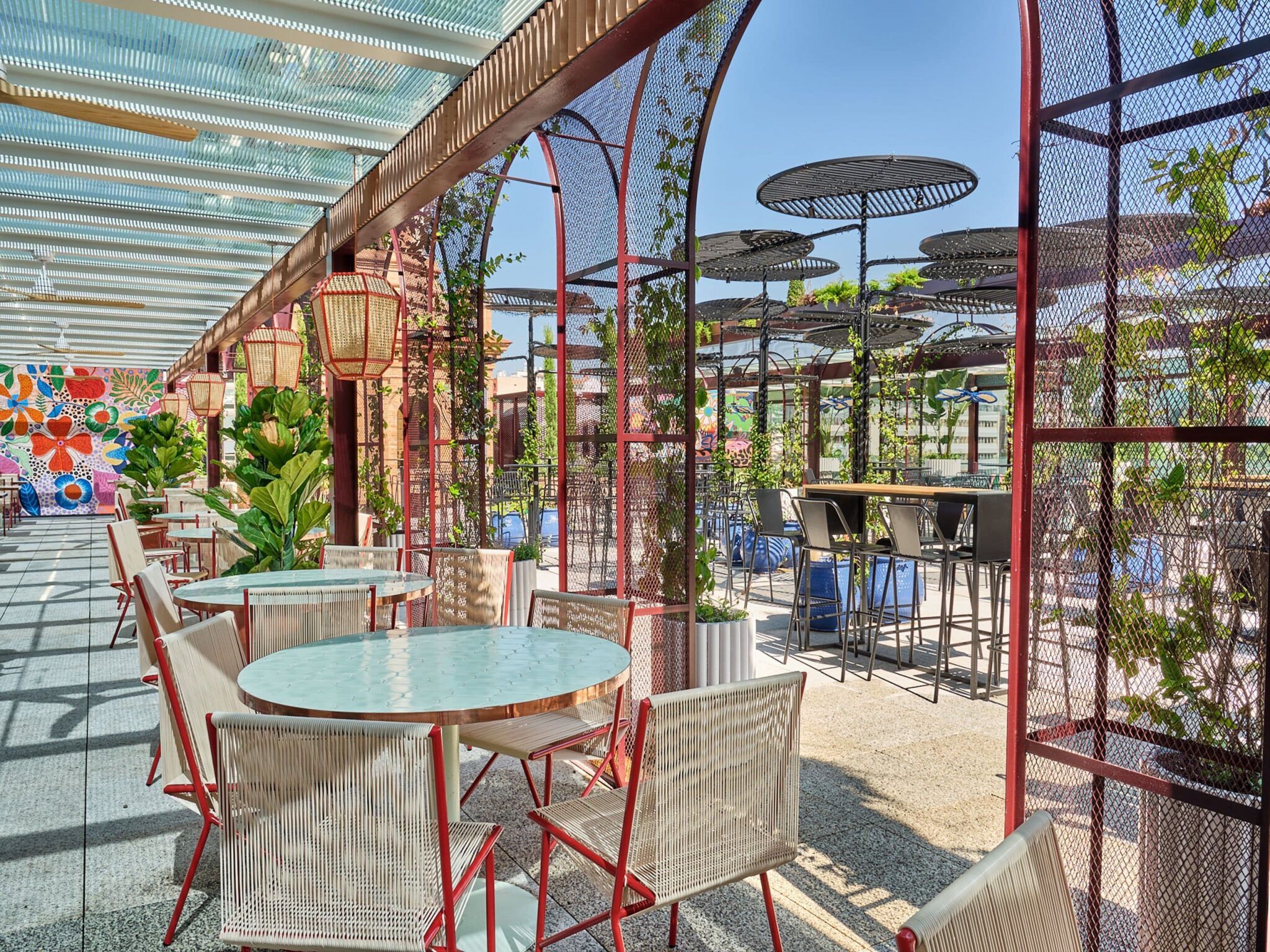 The encounter between styles doesn't stay just in the interior design of Torcuato restaurant; the chef Sergio Férnandez also presents a diversified menu that blends techniques from Japan, the Mediterranean, and Mexico. The unique cuisine and the authentic interior design turn Torcuato into a memorable experience.
DO YOU LOVE INTERIOR DESIGN?
You might also like our Chromatik House, a synaesthetic exhibition that will take part in Milan Design Week; click here to discover more.

Source: Yatzer / Photos: Torcuato Restaurant