Have you ever visited a two in one restaurant? If not, this place is a definite must-go when you are next time in Moscow! Veter Design created a fine dining restaurant within a 251 sqm two-storey mansion within a shaded terrace. This truly unique restaurant interior owes its magnificent look to Arkadiy Novikov and Atrem Estafev. They had a very unusual vision for the restaurant that was far from the clichéd models of already existing venues. They asked for two interior worlds — Dark and Light. We might say that this vision definitely celebrates Russian singularity with transparency, amicability and design responsiveness.
Dark Dimension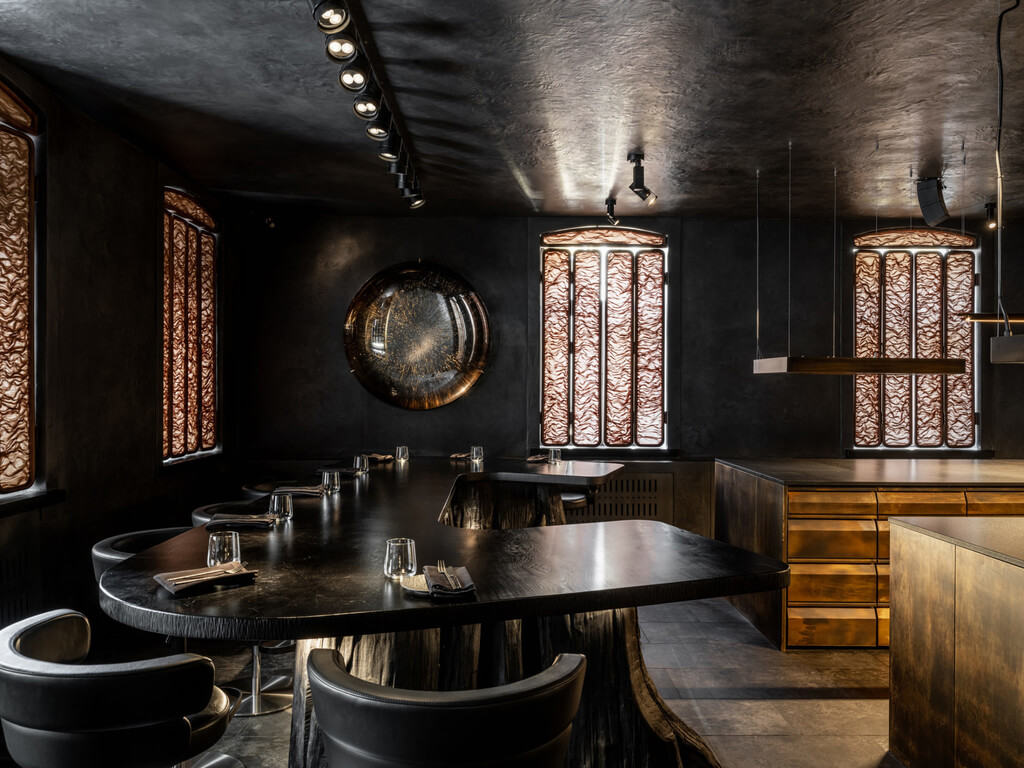 The ground floor depicts the 'Dark' world, representing roots, soil and earth itself in its richness.
Veter wanted to create a narrative around the two spaces. The roots of the ground floor develop into the light world on the first floor. This is also noticeable in the chef's table. It has 'roots' as table legs and can contain 10 people.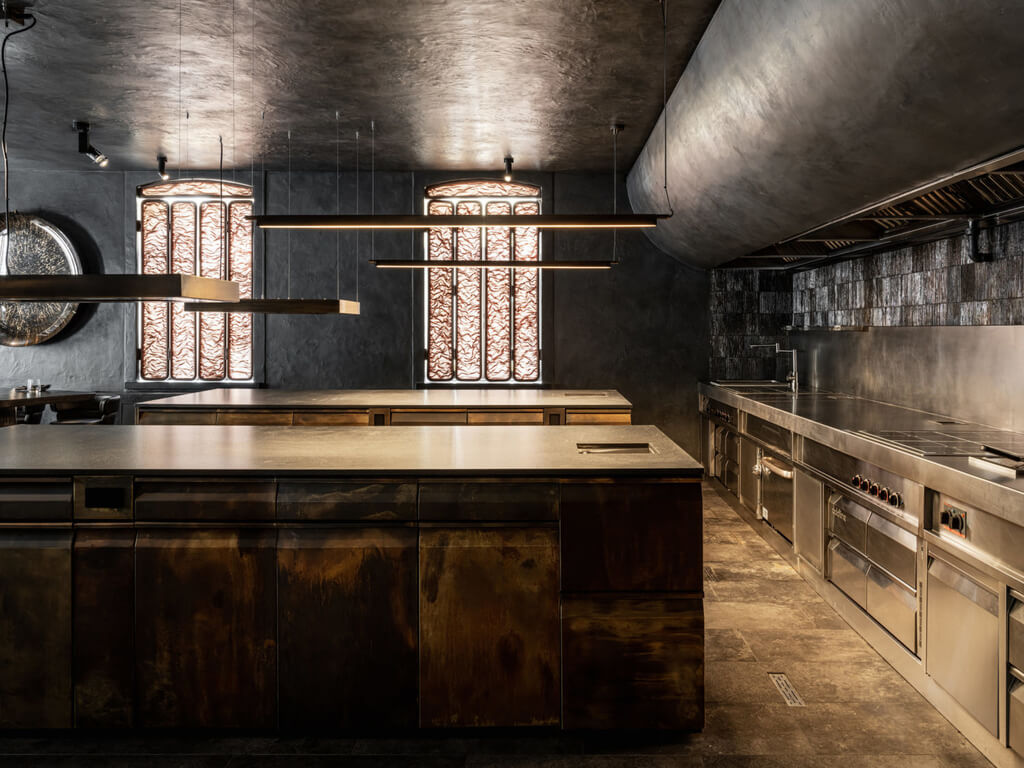 The ground floor is the quintessence of earth. In this unique restaurant interior a lumpy textured wall is the background for this story. The shutters trick us into thinking they grow out of the restaurant walls. The brass-patinated kitchen islands create the analogy with metals buried deep in the bowels of the Earth. Rich matte walls are accompanied by a glossy mirror — a masterpiece by Christophe Gagnon — which amplifies the mysticism of the interior.
The bespoke chef's table sprouts from the floor. It is made up of eight fragments of fallen tree stumps. The wood is unique in its own as well. They brought it from the North Caucasus. Then they meticulously picked, polished and topped the wood with a wild pear slab. The last action completes the custom-made table.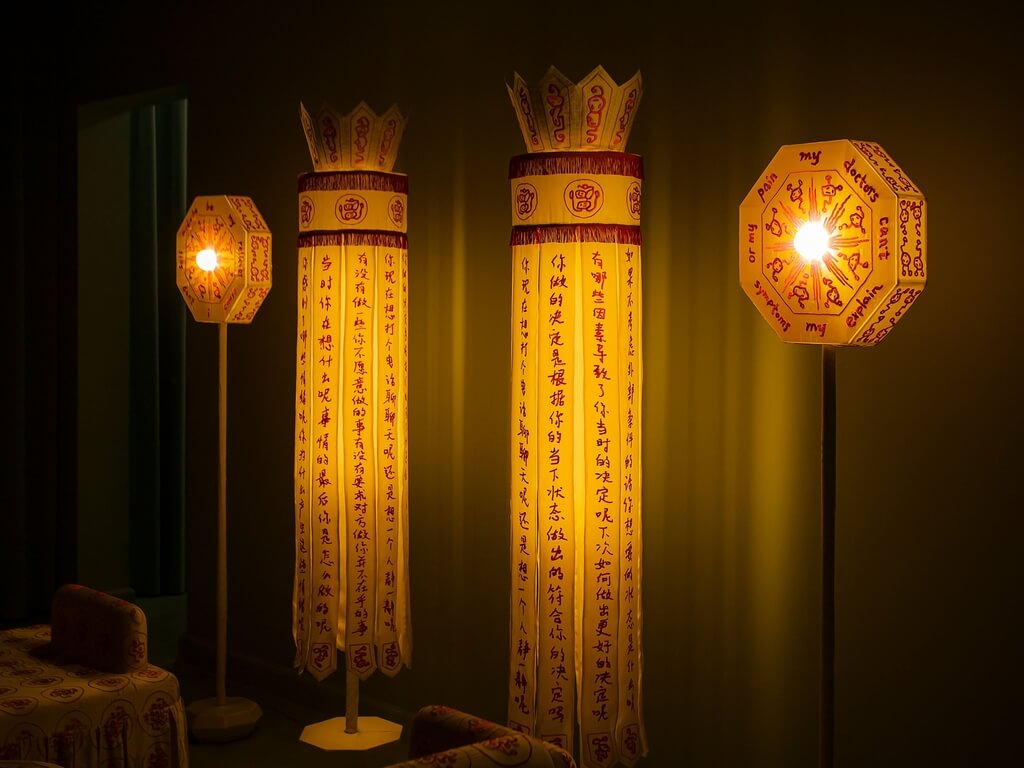 Stunning staircase in the lobby layered with brass sheets connects these two transitional worlds. The sculpture bench is a totem. Dark woody hues of the ground floor integrate with the light shapes of the first floor.
Light Dimension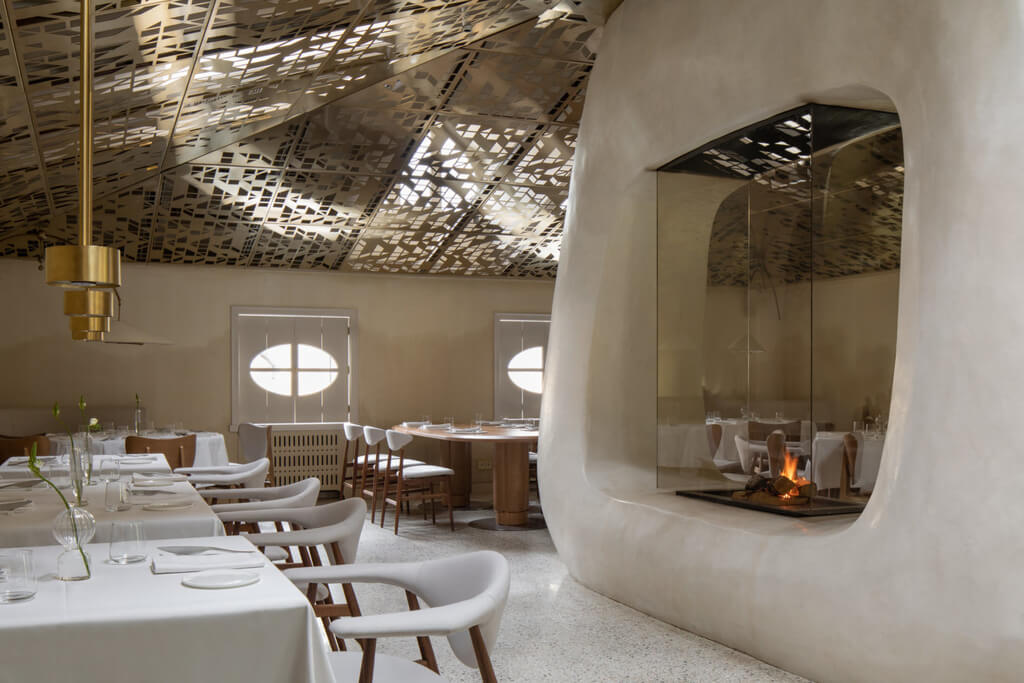 On the first floor we find a 'Light' world. The center of the space revolves around a malleable and lightweight sculpture — the huge fireplace became a starting point of the project.
All the furniture, except for the chairs, was custom made by Veter. Together with black and white film photographs, it delivers a soothing ambience.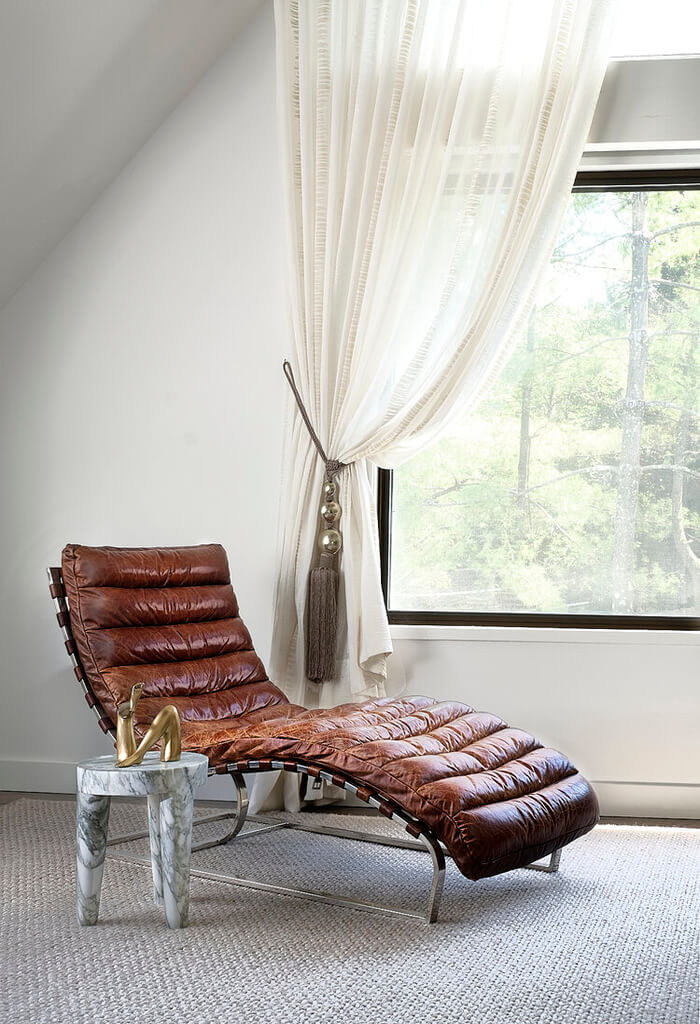 Check out our journal to discover more inspiration and find daily dose of modern and spectacular interior design trends. Do not forget to follow Hommés Studio on Pinterest to stay on top of our architectural moodboard.

Photos: Mikhail Loskutov and Ivan Erofeev