Top interior designer Giancarlo Valle creates a unique interior in Noho (New York) for clients with a similarly unique taste.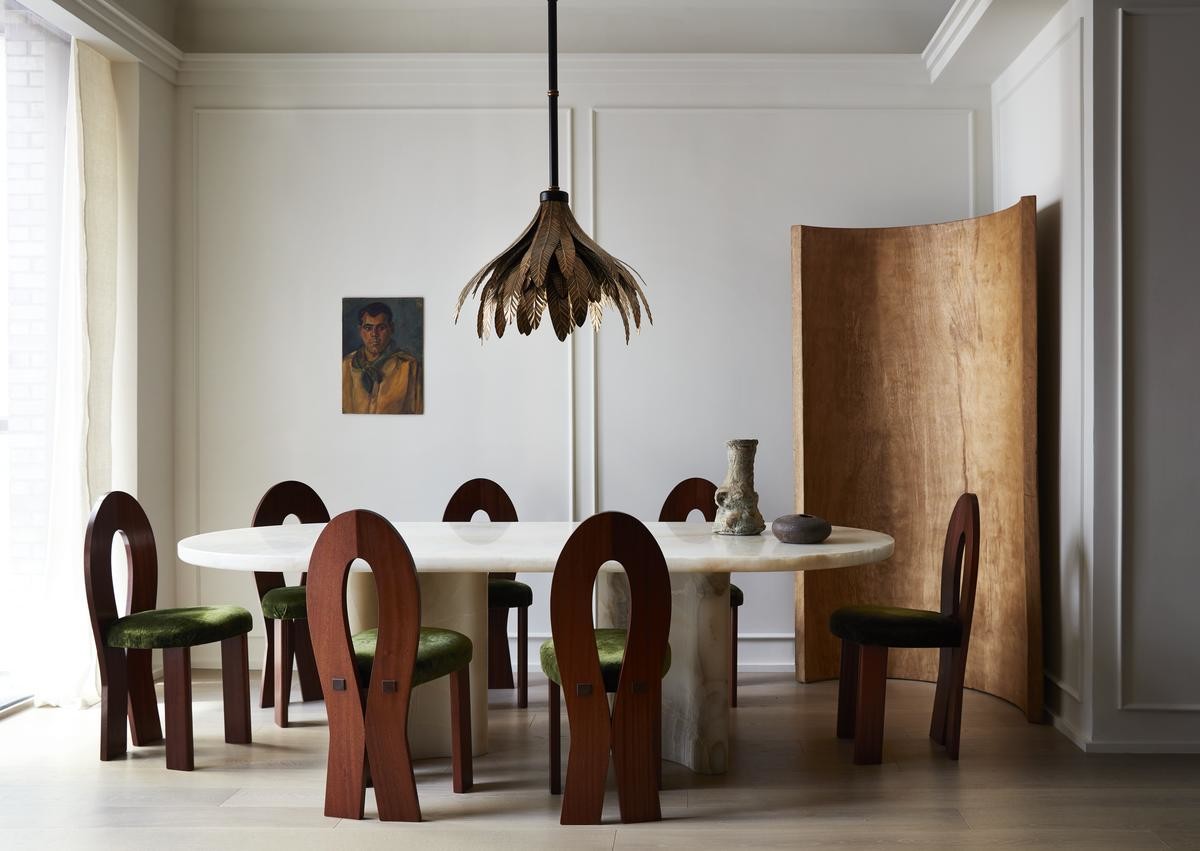 Giancarlo Valle is a recognized interior designer (an AD100 top designer) known for his elegant and thoughtful approach to design, which he interprets as "a conversation between styles, cultures, objects, and people." In this sense, the interior designer takes every single project he does with this same design philosophy in mind, creating unique designs that explore the comfort and familiarity that a home should have while incorporating his signature dramatic touch, with "elements that can make you slightly uncomfortable" (as explained by Giancarlo Valle himself).
"My projects have the comfort of something you know, yet with elements that can make you slightly uncomfortable."
This Noho Apartment comes across as a perfect example of the designer's aesthetic. Here, Giancarlo Valle had the chance to dig deep into his differentiated approach to design, which matched his clients' desire to experience something new and unexpected, thus creating a unique interior that we are now fortunate to take a look at.
From Cozy Neutrals to Dramatic Accents
One of the standout features of this unique interior is the use of color, which in itself explores the duality present in the designer's aesthetic, being that Giancarlo Valle bet's on an overall cozy color palette of reach browns and soft creams (creating a sense of calmness and comfort) to which he then builds on by implementing some stronger colors (from vibrant reds to mustardy yellows and stunning coppers) that add the previously mentioned dramatic effect to the rooms.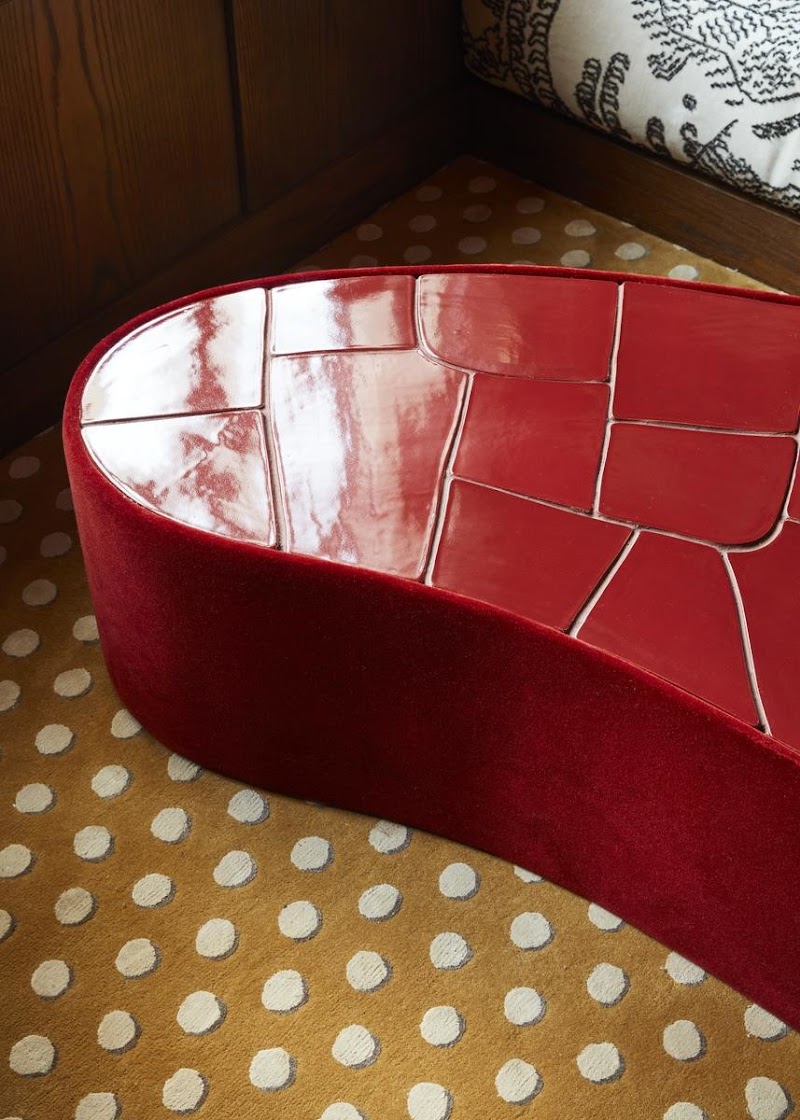 Contrasting Geometry and Asymmetry
Interior designer Giancarlo Valle also explores the contrast of feelings present in this unique interior through a play on geometry.
On the one side, the designer bets on geometric objects, setting them against bare white walls and exploring the fluidity and tranquility of lines and curves (evidenced by the oval table in the dining room, which echoes the curved oak screen behind it and the curvy dining chairs that finalize the set).
On the other side, Giancarlo Valle plays with asymmetry both through the layout of the furniture in the space and by selecting some fantastic pieces which themselves are irregular and unconventionally shaped (like, for example, the sofa on the study and the decorative objects on the shelves behind it).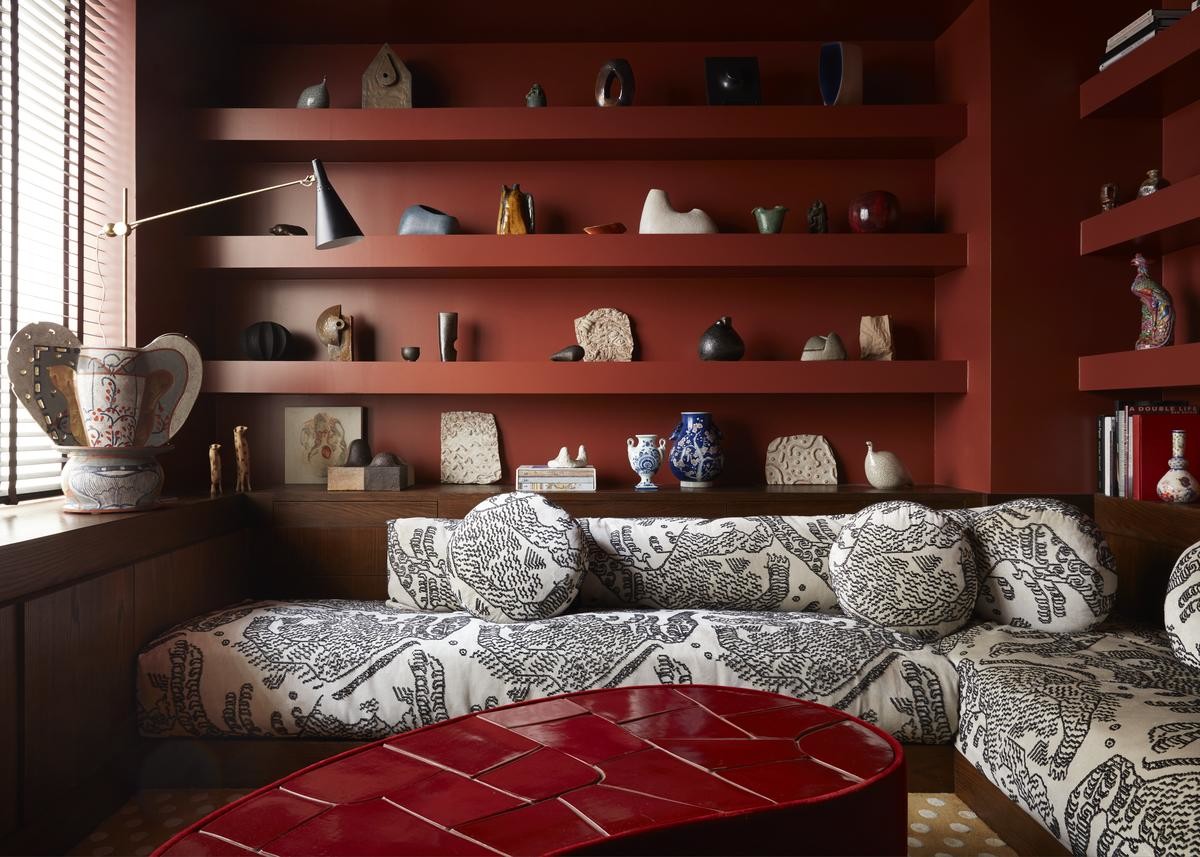 The Variety of Textures
Valle's use of texture in this unique interior is also noteworthy, with it featuring a variety of textures that range from natural wood finishes to plush upholstery, adding a sense of richness and depth to the space without denying any type of finish to be welcomed in.
The Eclectic Mix of Furniture
Furthermore, it is also pretty clear that when it comes to the decor that fills this unique interior, every design style was also welcomed in, which resulted in an eclectic mix of furniture that features both modern, slick pieces that add a whole lot of comfort to the rooms (like the modern sofas and armchairs in the living room), and some more vintage items that, again, add depth and drama to these spaces (as the metal feathers suspension lamp in the dining room is an example of).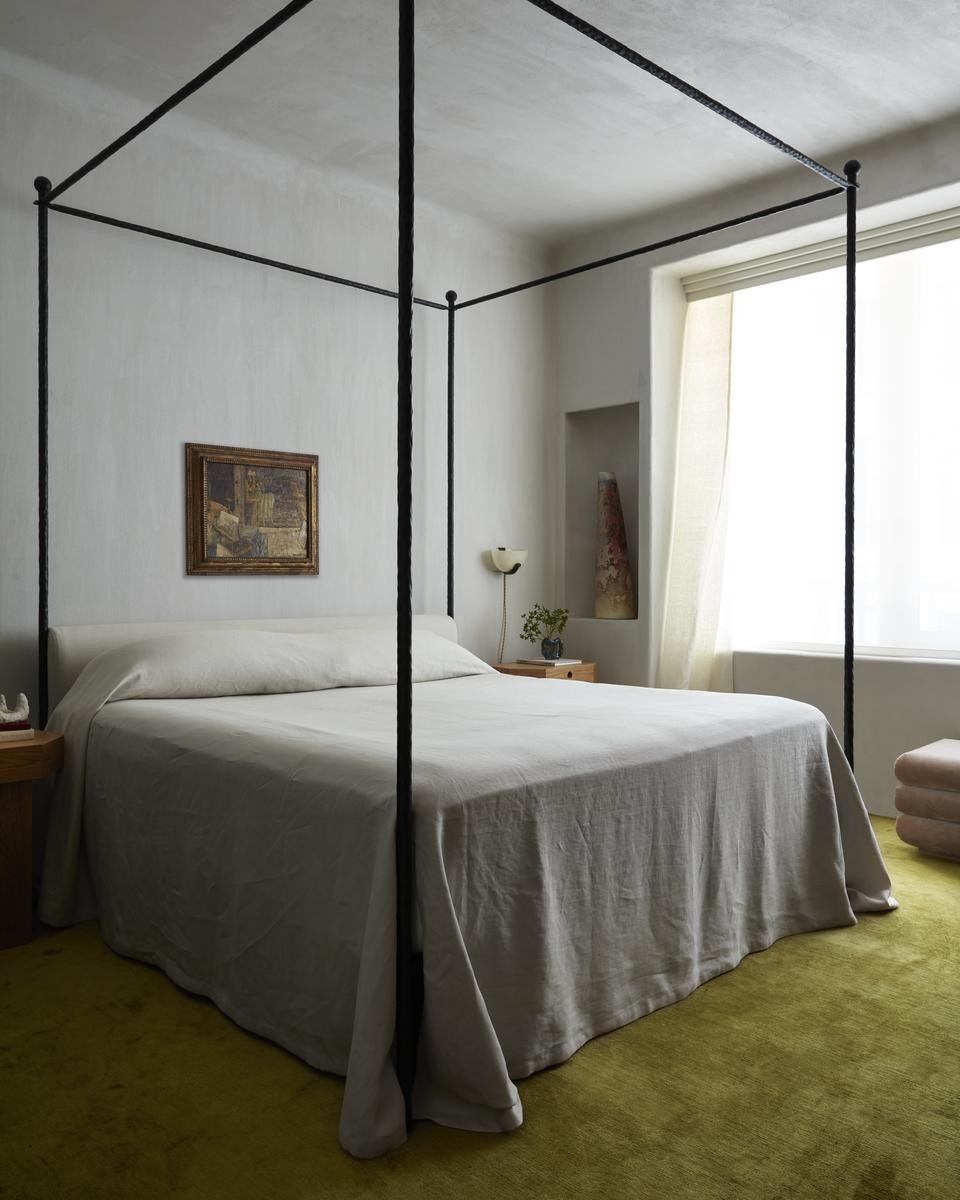 Creating a Space That is Both Comfortable and Thought-Provoking
The design philosophy of Giancarlo Valle is all about creating a space that is both comfortable and thought-provoking, with elements that can unsettle and challenge the viewer. It's an approach that has won him clients (like the ones on this project) who are looking for something beyond the standard designer fare. And it is also what elevated him to the reputation he has today.
Whether it's a seven-foot-tall oak screen or a simple painting of a cowboy, the designs of Giancarlo Valle are sure to spark conversation and a sense of wonder, and that is precisely what this unique interior did for us.
Shop The Look
In fact, we are so inspired by this unique interior that we decided to select a few of our own furniture to match the one of this project.
Utah Center Table Natural

Center Table 11.900,00

€

Zimmer Dining Table

Dining Table 21.500,00

€
And if you're looking to create a unique interior as amazing as this one, then make sure to check out our article 11 Living Rooms With Unique Furniture Statement Pieces, and get inspired by amazing statement pieces that can take any design to another level.

Source: Giancarlo Valle