Estro, means 'inspiration' in Italian. It is the brainchild of Chef Antimo Merone. The modern maximalism restaurant opened in partnership with JIA Group. Hong Kong's André Fu is responsible for the interior design.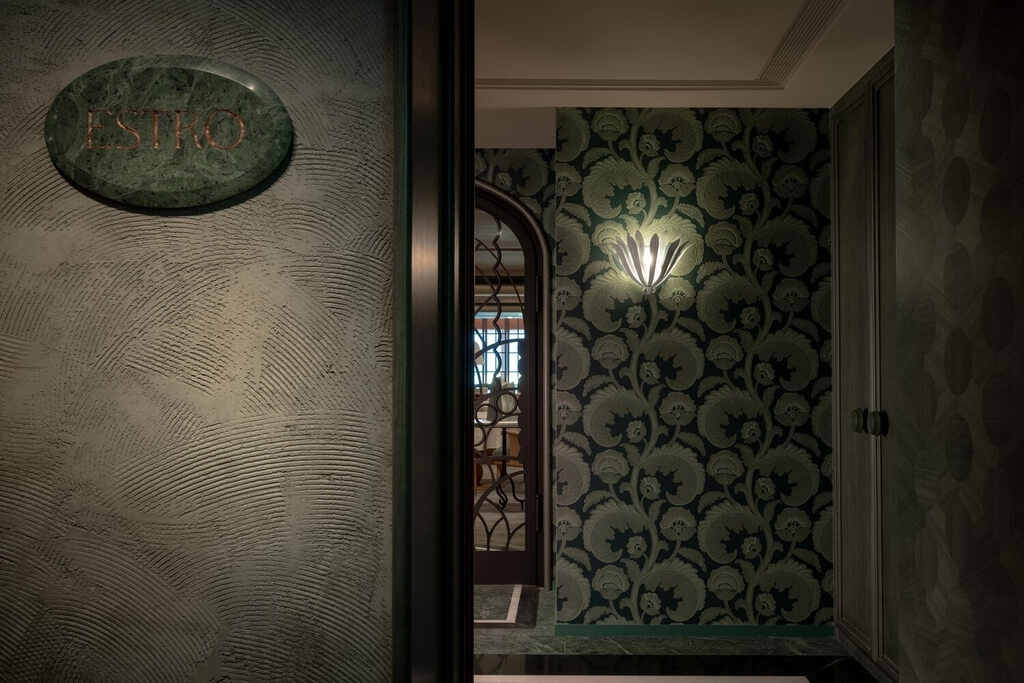 Estro isn't a thematic restaurant. "It's a chef-driven experience rather than a concept-driven experience," says Fu. Instead, it's inspired by Merone's personality — "he's a very expressive, somewhat eclectic person,". Cooking and culture, tempered with Fu's own recollections and impressions of Italy are inspirational.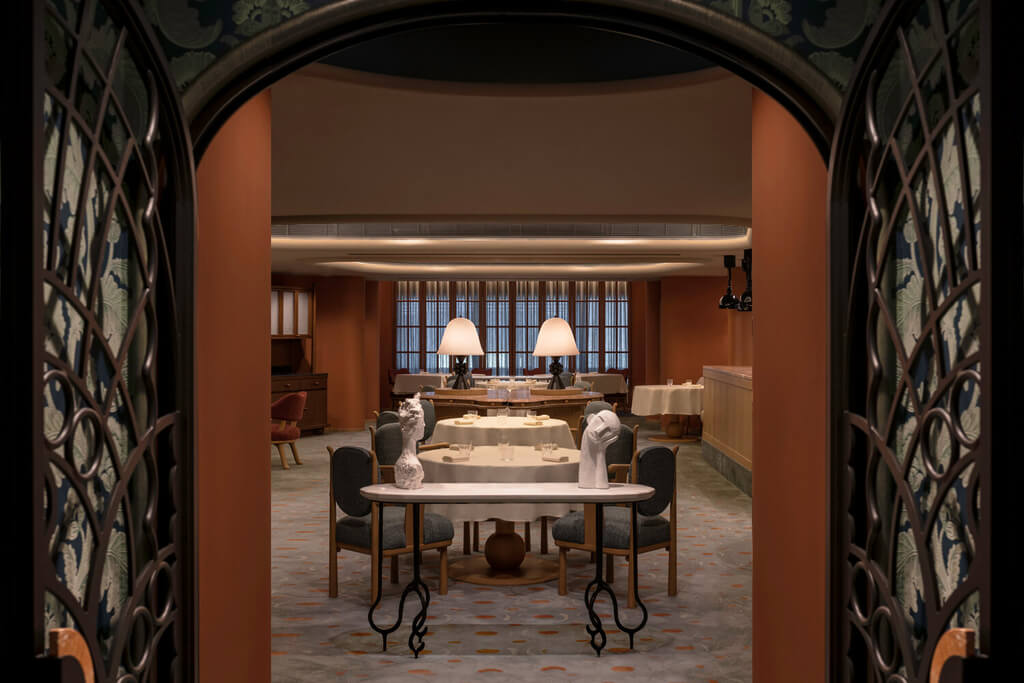 In this restaurant, Fu's design enchants and transports. It's an immersive tapestry of evocative references and memories, encapsulating the colours, character and styling of a luxurious salotto, or sitting room, in a traditional villa.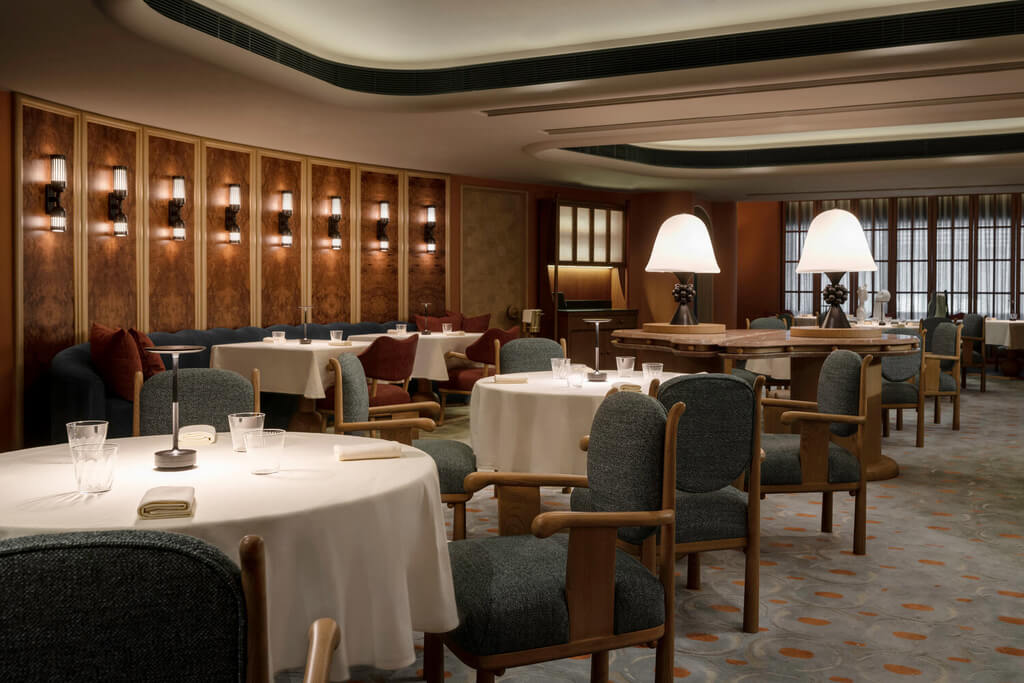 At the entrance, the bare concrete corridor is reminiscent of any alley in Merone's hometown, but it gives way to fine marquetry details on the front door, hinting at the refined residence beyond.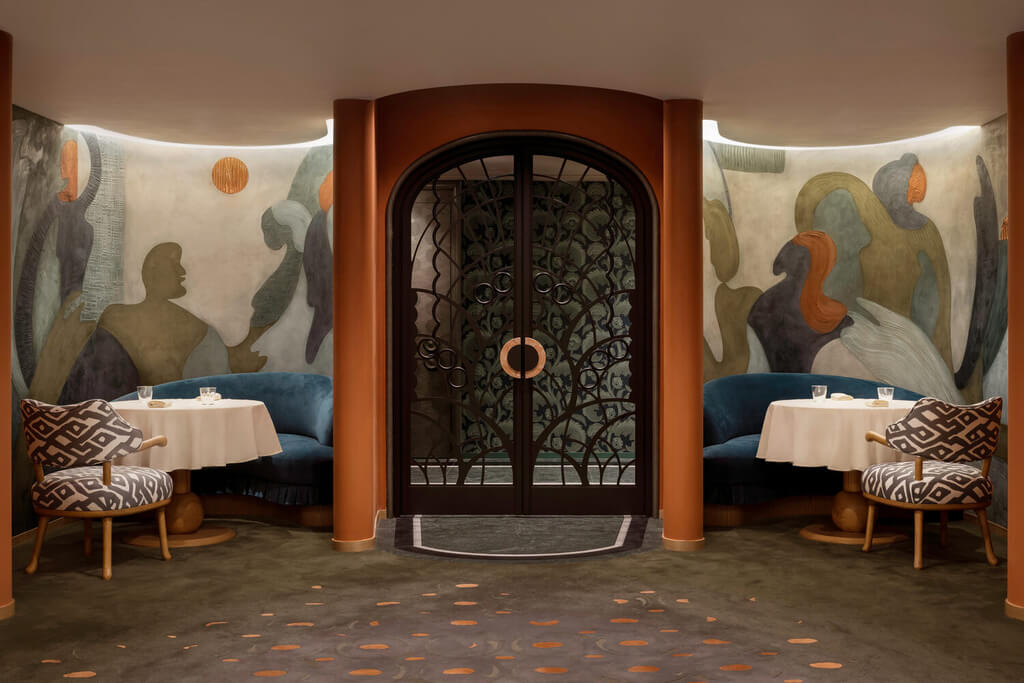 In the reception area, the atmosphere begins to change: traditional wallpaper in green and turquoise with a velvet finish welcomes guests before a stately iron gate, framed in floral swirls and shapes, opens onto the main dining room.
Rich salmon-orange walls wrap the space. Deep burgundy and turquoise accent the modern maximalism. More sage green — and then the curves, as the walls appear to billow in and out, introducing a symmetry that gives the space its shape.
And as in any Italian home, the kitchen takes centre stage — after all, the cuisine is the heart of the Estro experience.
A highlight is the chef's table: unlike more traditional layouts, here the table is an extension of the humming kitchen, through which guests walk to this private dining room, making it feel more like a part of the kitchen itself. The same flooring and wall materials continue from the kitchen, and the door can be left open to experience the kitchen atmosphere or closed for privacy.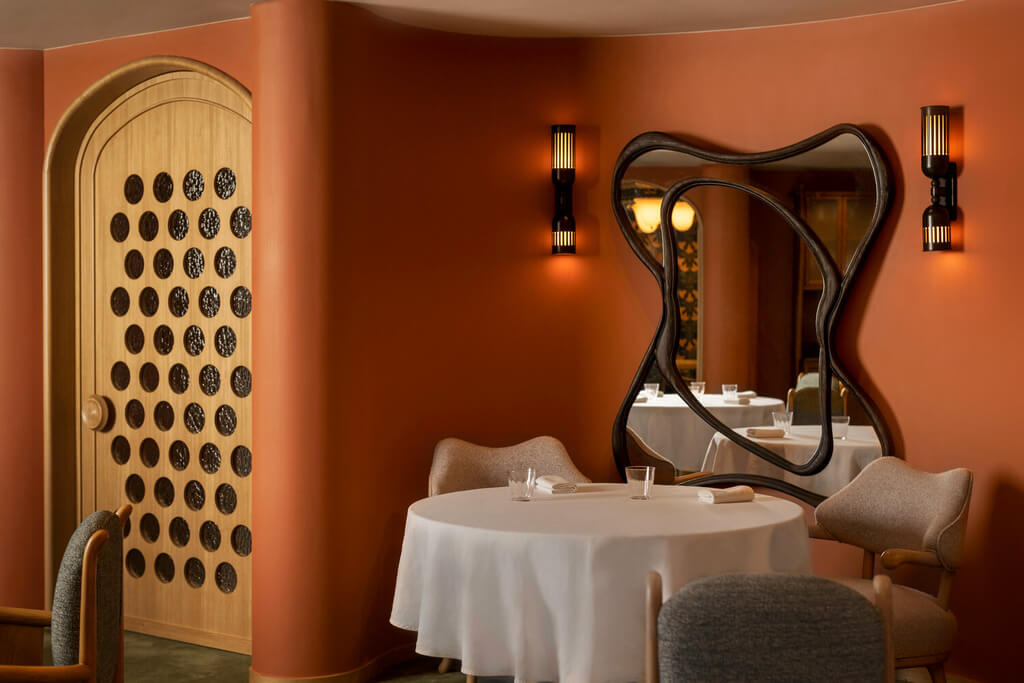 "This is a space I'll see every day for a long time," Merone adds, "and the kitchen is part of the restaurant. I love this place — the warmth I'm looking for in the dining experience is truly represented by what André has created."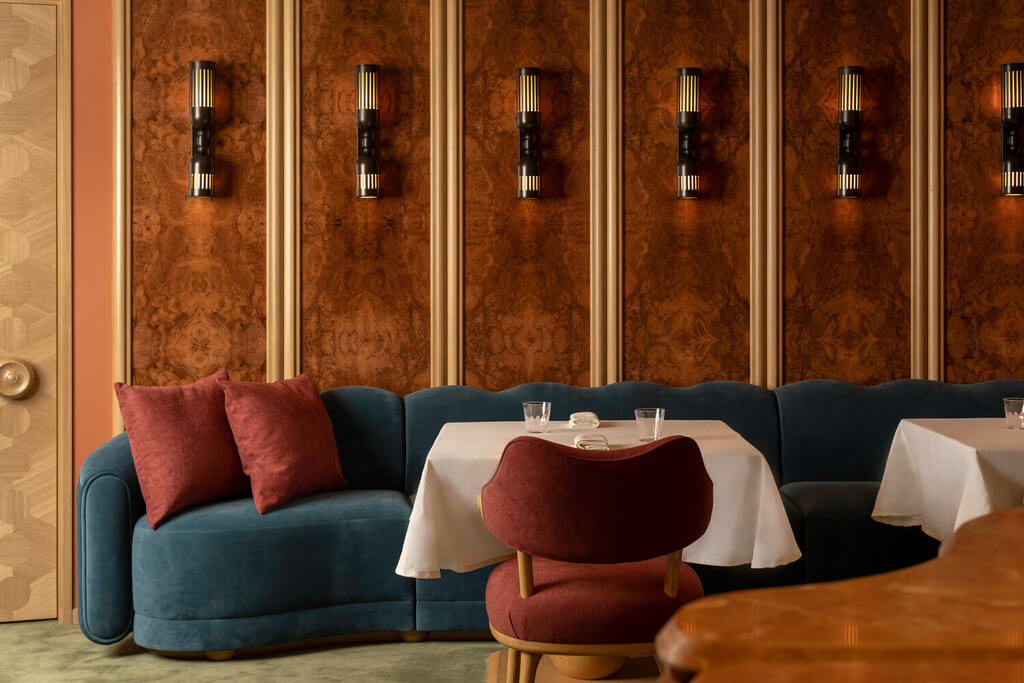 At Estro, Merone's dishes and Fu's style come together in a singular space that is rich but not overwhelming, inspired but not a pastiche, and contemporary while staying true to Merone's roots.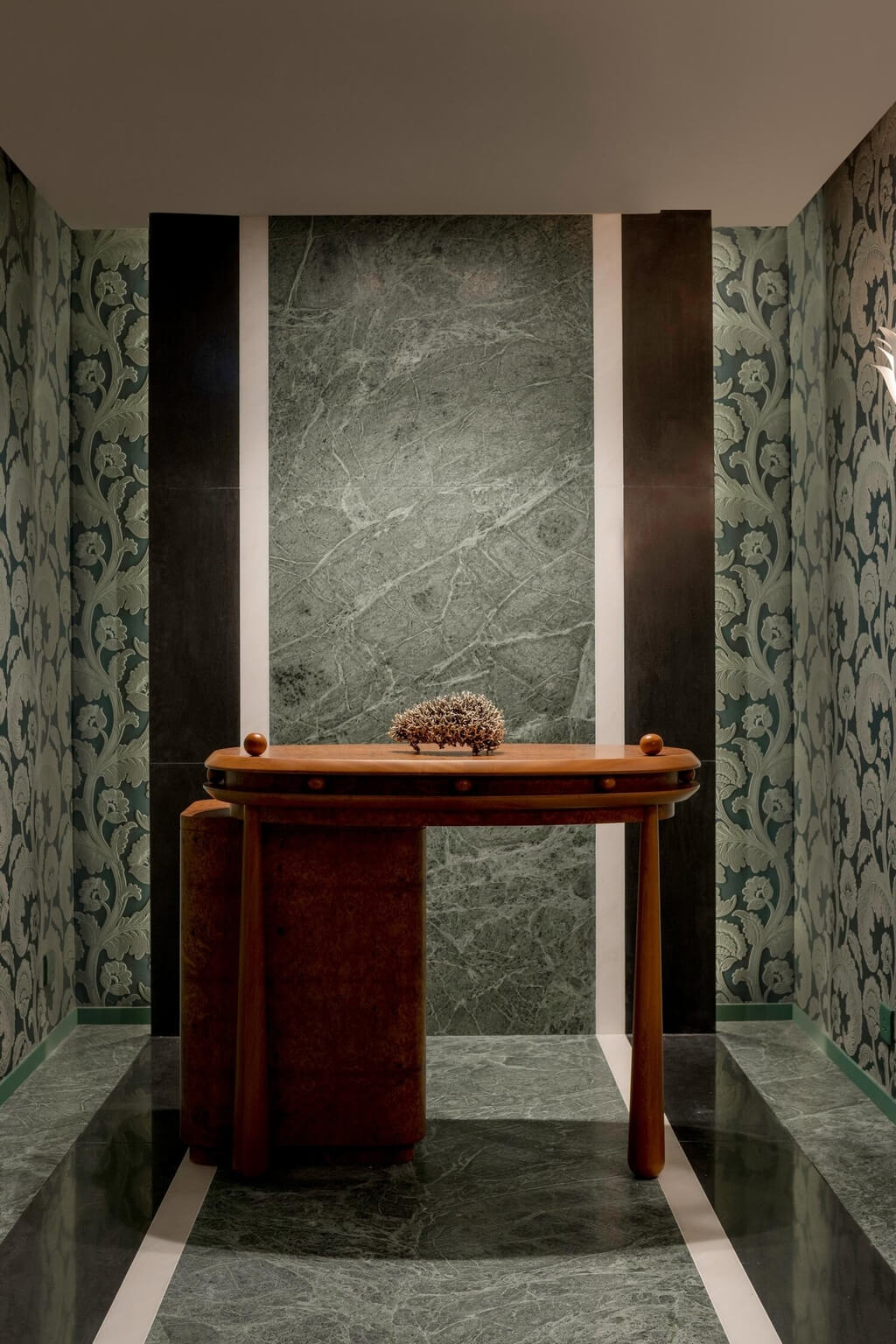 Check out our journal to discover more inspiration and find daily dose of modern and spectacular architecture designs. Do not forget to follow Hommés Studio on Pinterest to stay on top of our architectural moodboard.

Photos by Common Studio