A canopy of lush lemon trees sets the scene at the new Fresco by Scotto restaurant in Midtown Manhattan. Transforming a restaurant interior with stunning botanical installations is hardly new, but several restaurant openings have been using soaring plants in the dining room to striking effect.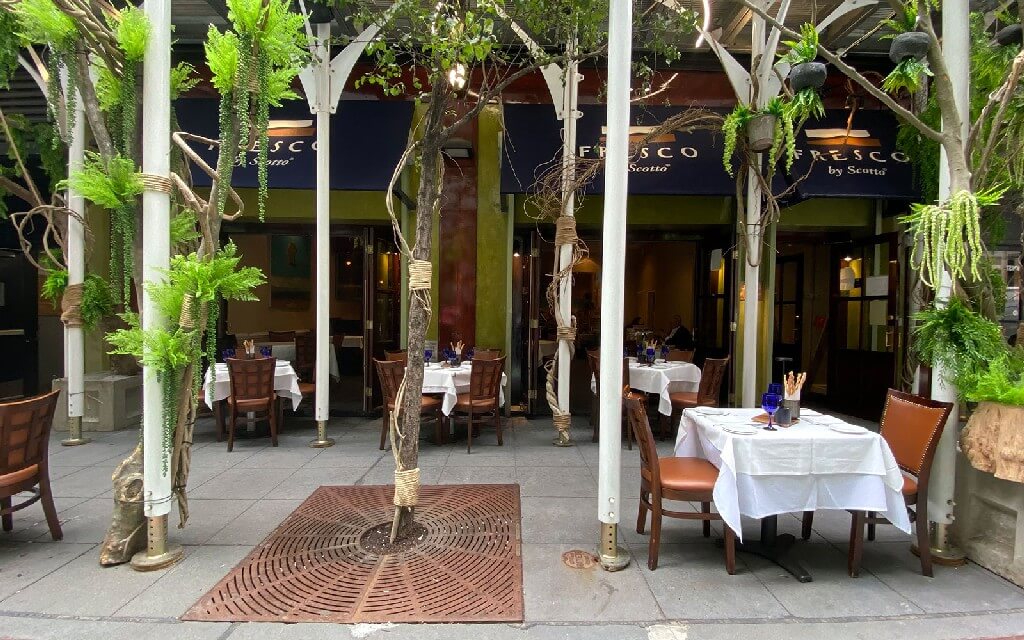 At Daniel Boulud's new Le Pavillion in One Vanderbilt, the design team crafted a "dining oasis" with a tranquil forest of trees and verdant bushes.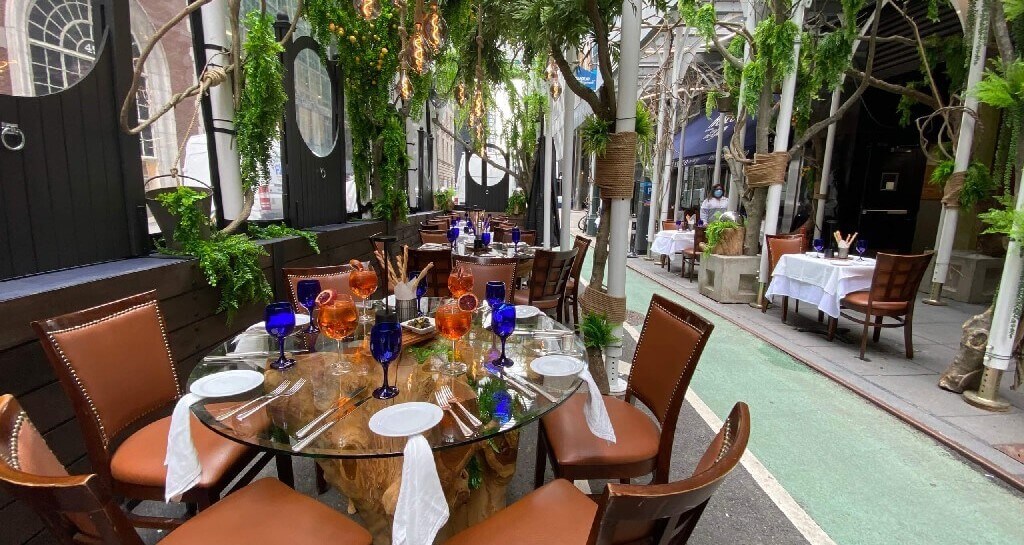 Now, another novice to the dining scene has crafted an experiential ambiance with a transportive range of trees. Midtown eatery Fresco by Scotto Restaurant moves guests to the Amalfi Coast with a canopy of mature lemon trees punctuating the dining room and terrace.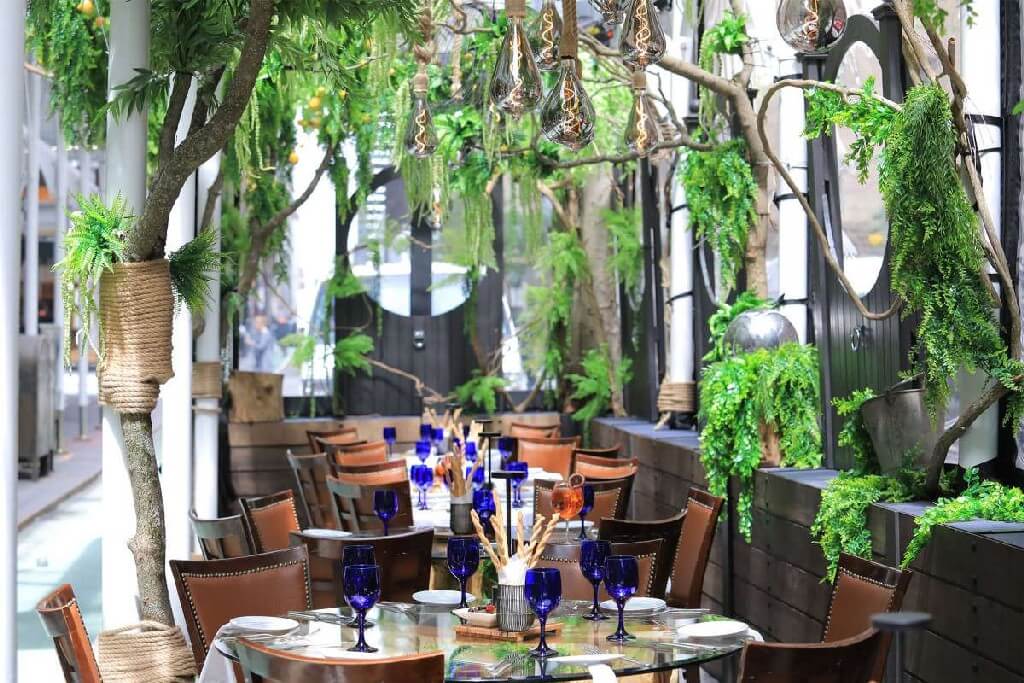 Long Island event planner Lawrence Scott helped create the whimsical space for the Scotto family, who has helmed the Italian eatery since 1993. Additionally, family cousin Michaelangelo L'Acqua curated the restaurant's lively music program.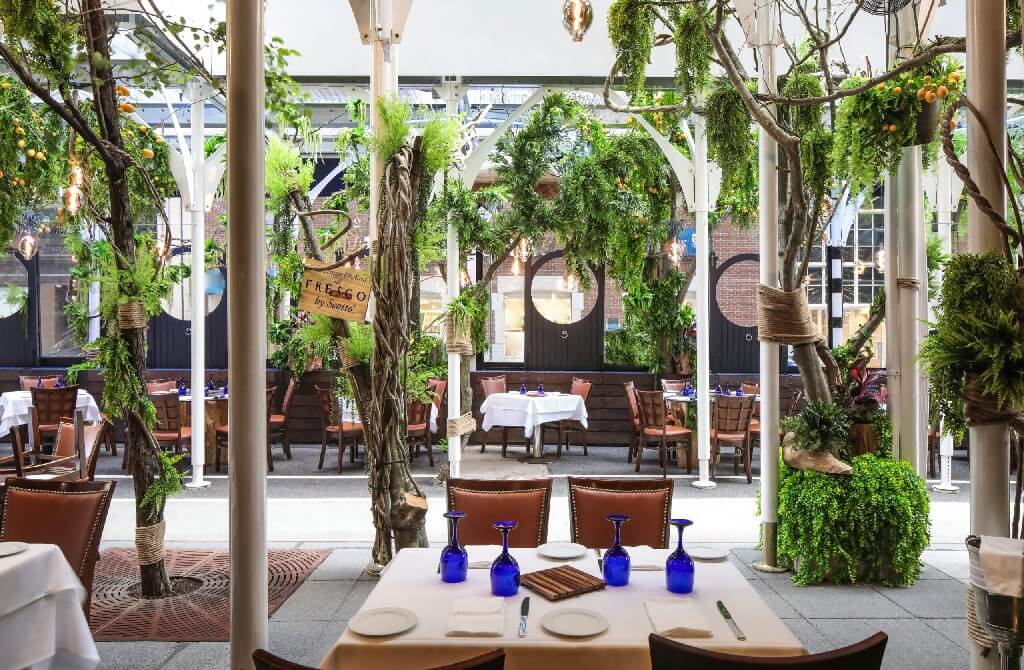 "We are so excited to reopen Fresco by Scotto Restaurant in midtown Manhattan with a new look, a new chef, and a whole new attitude," Rosanna Scotto says. "We wanted to create a restaurant where we serve good food, but we also transport the clients to Italy without a passport or plane." Adding to the allure of the new East 52nd Street establishment is the refurbished menu from new chef Ben Kacmacik, who recently oversaw the kitchen at famed Manhattan dining destination Pastis. Half of the menu consists of new items, and half is Fresco's classics.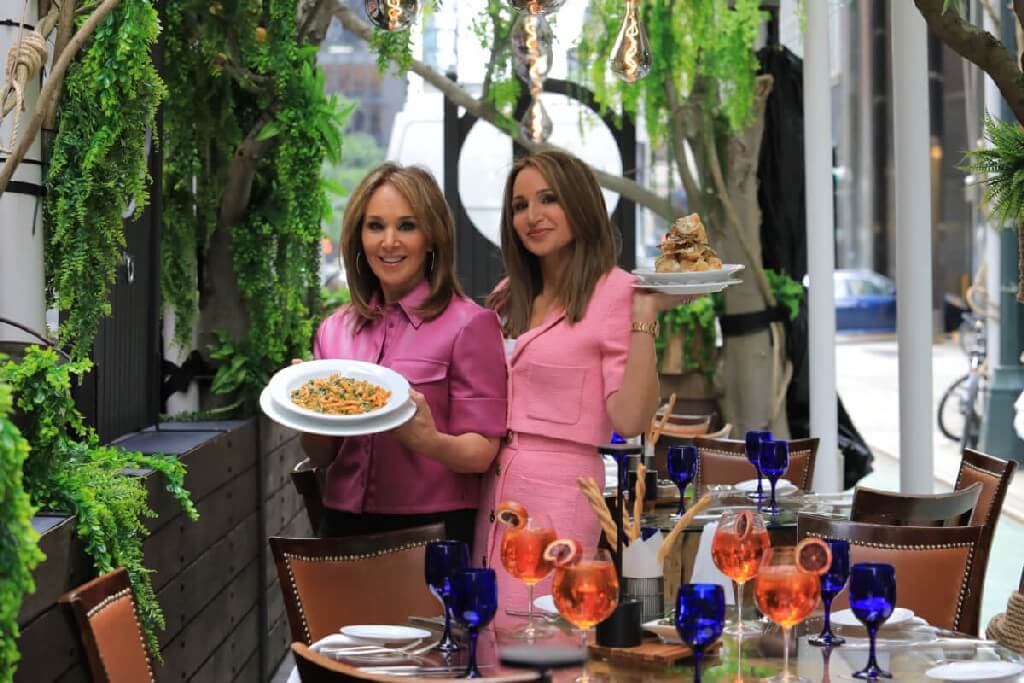 We hope you liked our article and the interior's suggestions. Feel free to pin all the images to your favorite Pinterest board or to print it and use it on your projects' mood boards. Meanwhile, you can also visit our Pinterest boards to get more inspirations.
Get more ideas for your projects and find functional, stylish, and sizable lighting and furniture choices:

Source: Galerie