The project by Chris Shao Studio aimed to revitalize the historical Brunner Mond Building in Shanghai. Grand Banks is an Art Deco Restaurant in the restored building. It is a new destination for elevated cocktails, sophisticated small plates and various artistic happenings.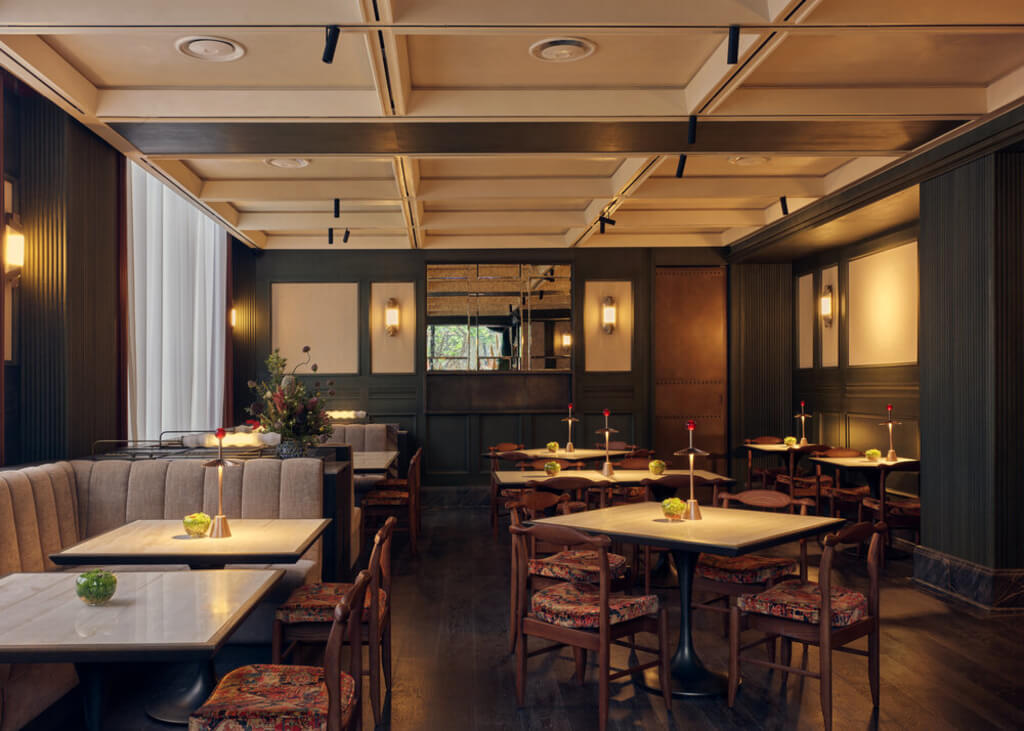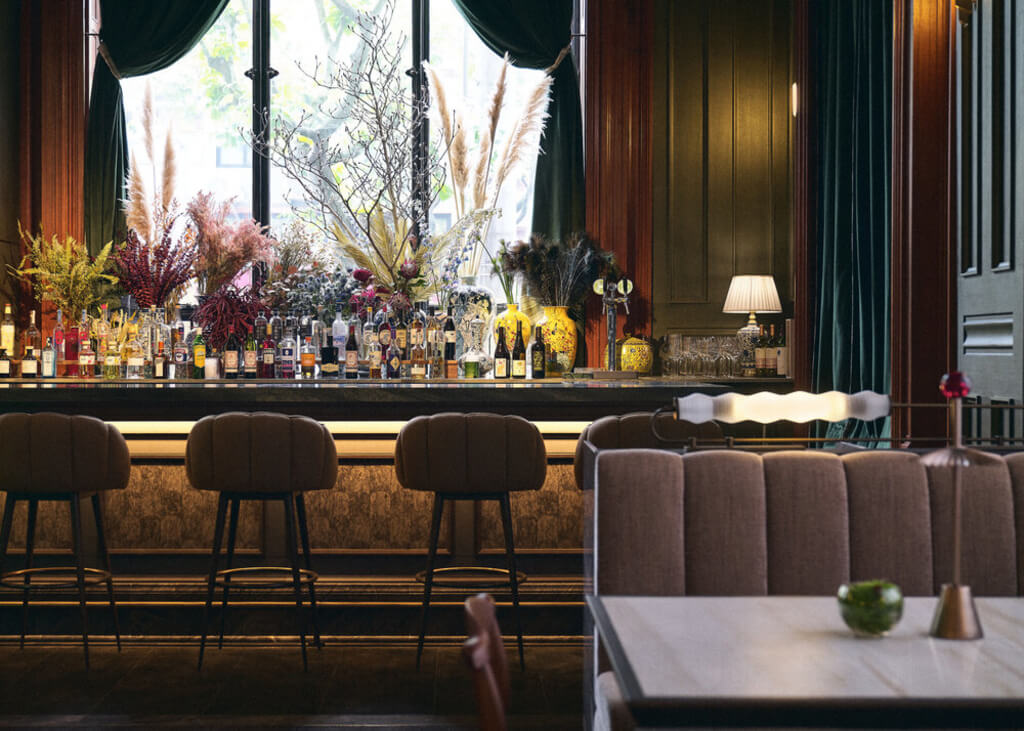 The Brunner Mond Building is a neoclassical style building, with characteristic three horizontal columns in its facade. These columns along with the bronze cast iron gate, imitation stone facade, French windows, and lost sculpture of Atlanta, all pay homage to the golden age of Shanghai, when East encountered West. During the renovation, the design studio took into account the heritage regulations of minimum intervention, reversibility and integrity.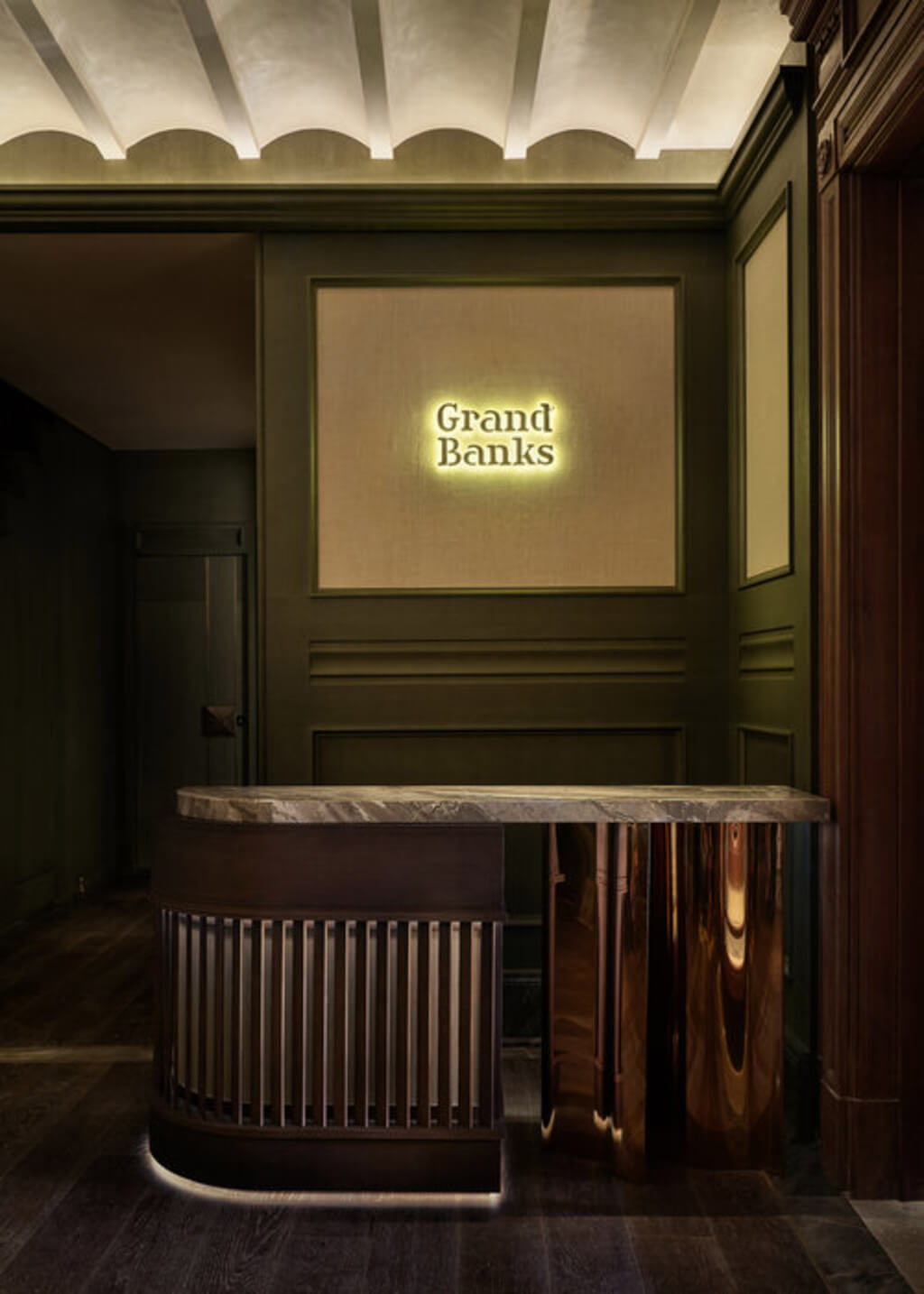 Art Deco Restaurant
This Art Deco Restaurant definitely can bring you to the old times. The interior resembles some kind of private luxury bar with its bentwood chairs and plush sofas. Usually, designers try to lighten the art deco style interiors. However, in Shanghai Art Deco Restaurant we can feel the style in its whole interpretation. The design studio decorated the dark and a little gloomy space with vintage furniture and beautiful wooden frames. A little dramatic colour palette with smokey hues evoke a sense of drama, while the vintage features make guests feel like at home.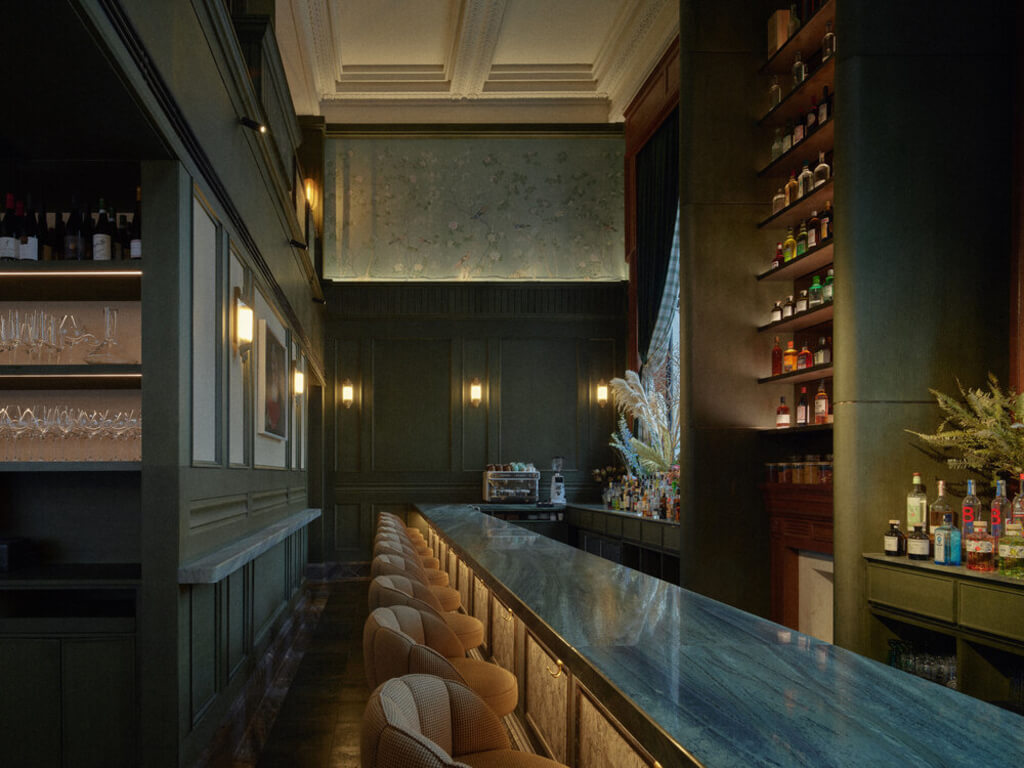 Meanwhile, in the restaurant there are also many modern design elements. Of course, they are mixed with gold accents and vintage lightning. Besides the fact, that art deco tends to be rather a heavy style, this Shanghai restaurant's interior does not overwhelm. It is modern and delicate but still follows art-deco trend.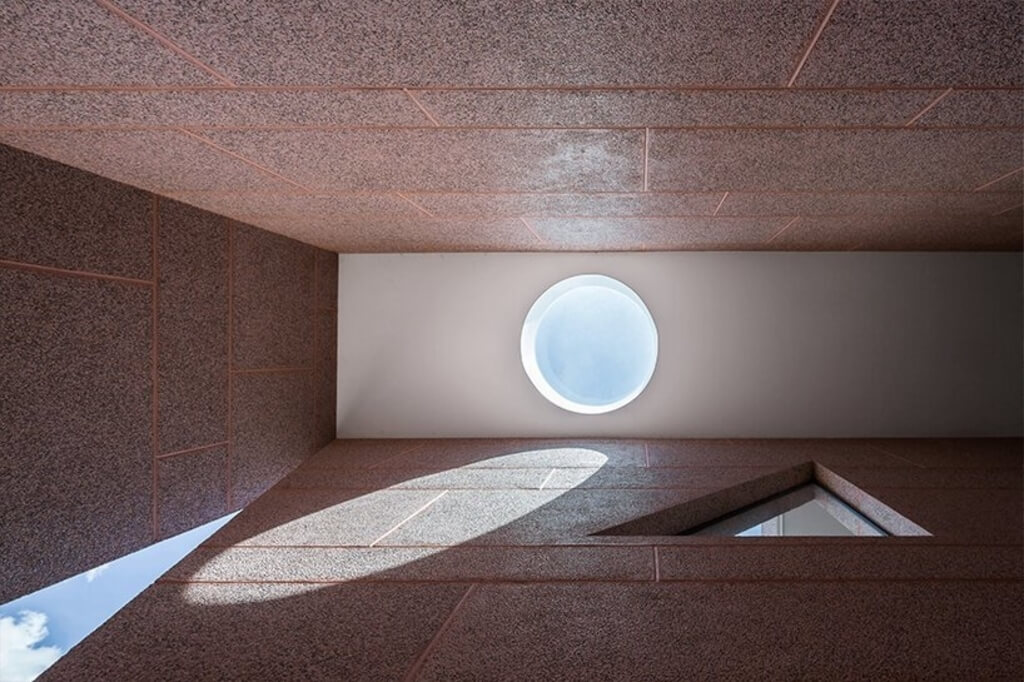 Chris Shao Studio wanted to speak through the design in their project. In the restaurant we can admire the tale of prosperity, gold and jadeite. In the bar they used blackish-green palette and copper tones on veneers.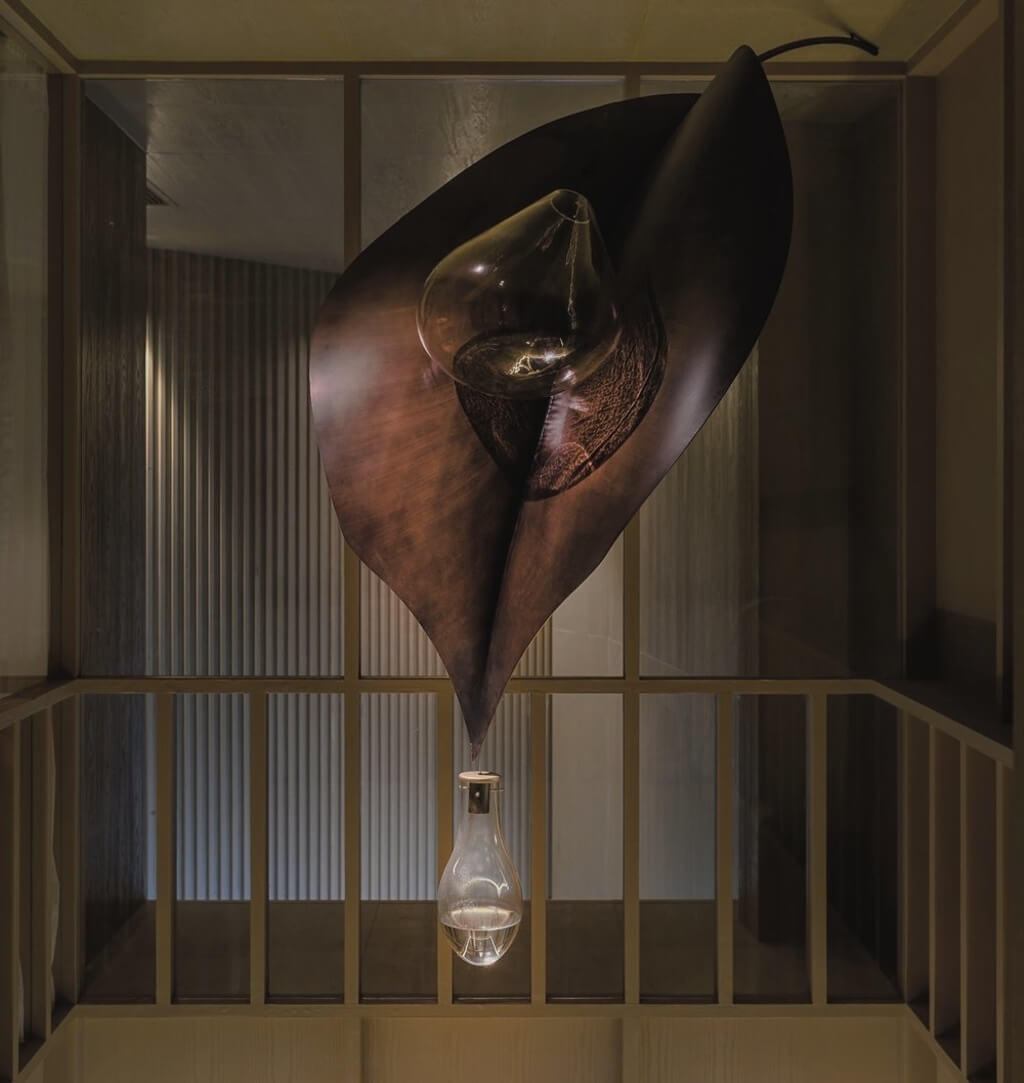 Many stone carvings on the ceiling create a natural and light ambiance. What is more, the desigers used also typical Chinoiserie-style wallpapers. In order to emphasize the art deco spirit, in the interiors we can notice fine textured fabrics and silver cutlery.
Obviously, the art deco place would be incomplete without relaxing spaces, where you can comfortably lay down in a cozy chesterfield sofas.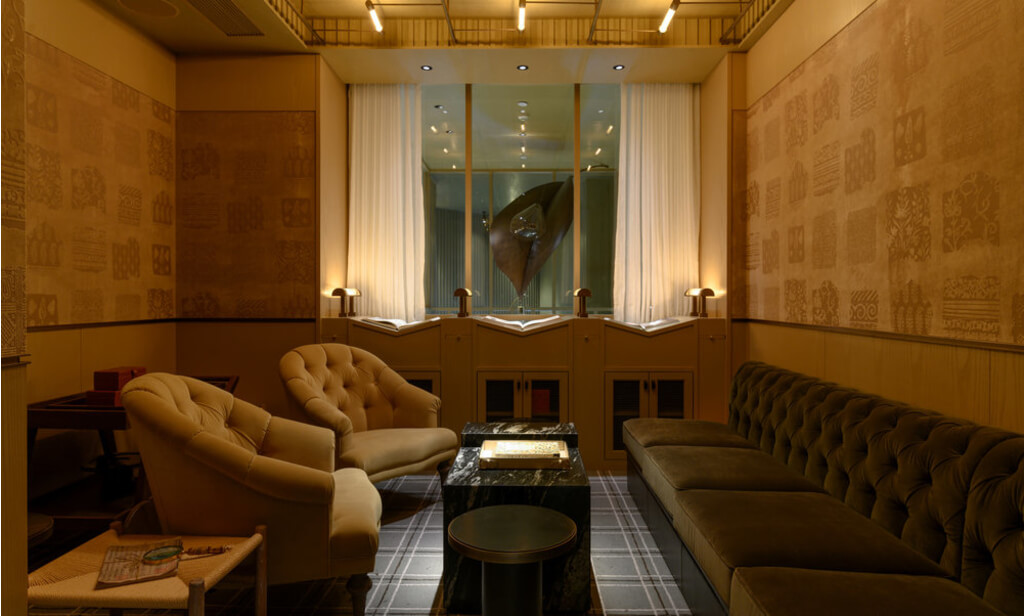 The design studio hoped to bring the visitiors back to the splendid past of golden-age Shanghai. Grand Banks is a centre of sharing, meeting and relaxing in the modern city. It is definitely a perfect spot for the young and bold future dreamers from all walks of life.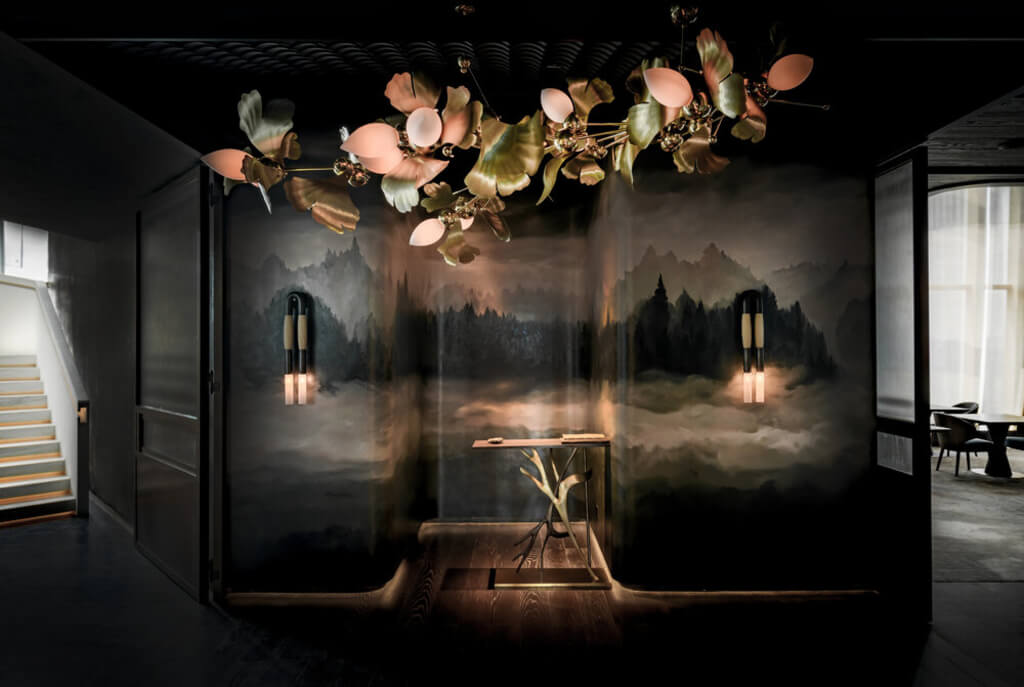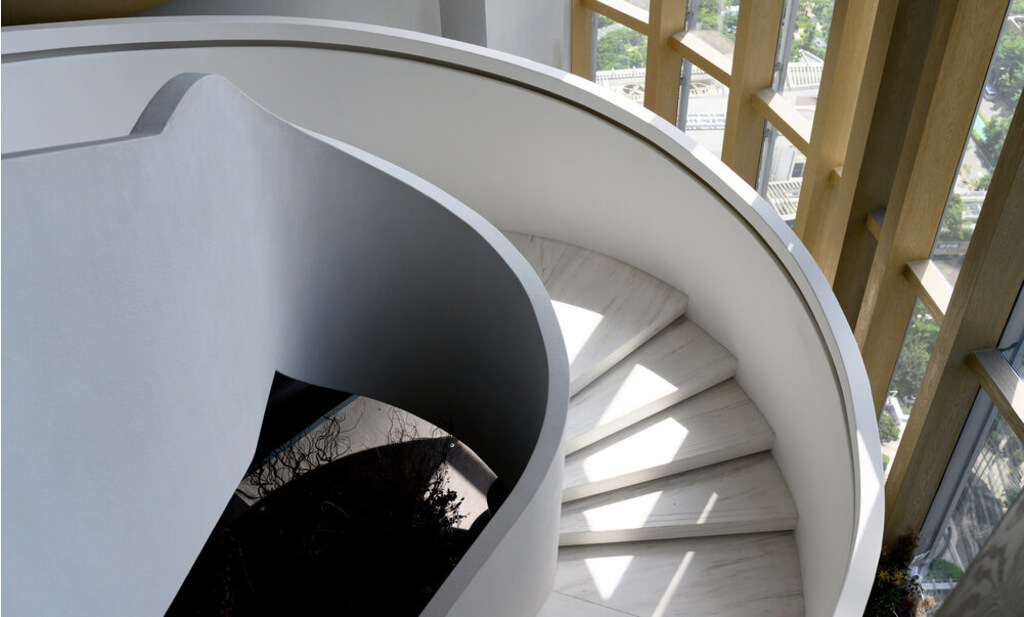 Check out our journal to discover more inspiration and find daily dose of modern and spectacular architecture designs. Do not forget to follow Hommés Studio on Pinterest to stay on top of our architectural moodboard.

Photos: Zhu Hai