Ana Milena Hernández Palacios and Christophe Penasse, in 2010, create Masquespacio, an award creative studio.
Ana Hernández is an interior design, and Christophe is a marketeer. Nonetheless, merging these 2 specialties, the Spanish design group creates custom-made branding and interior projects.
Moreover, they look for authenticity and uniqueness in each project. They work closely with their clients to create a distinctive experience for the user of their product or establishment.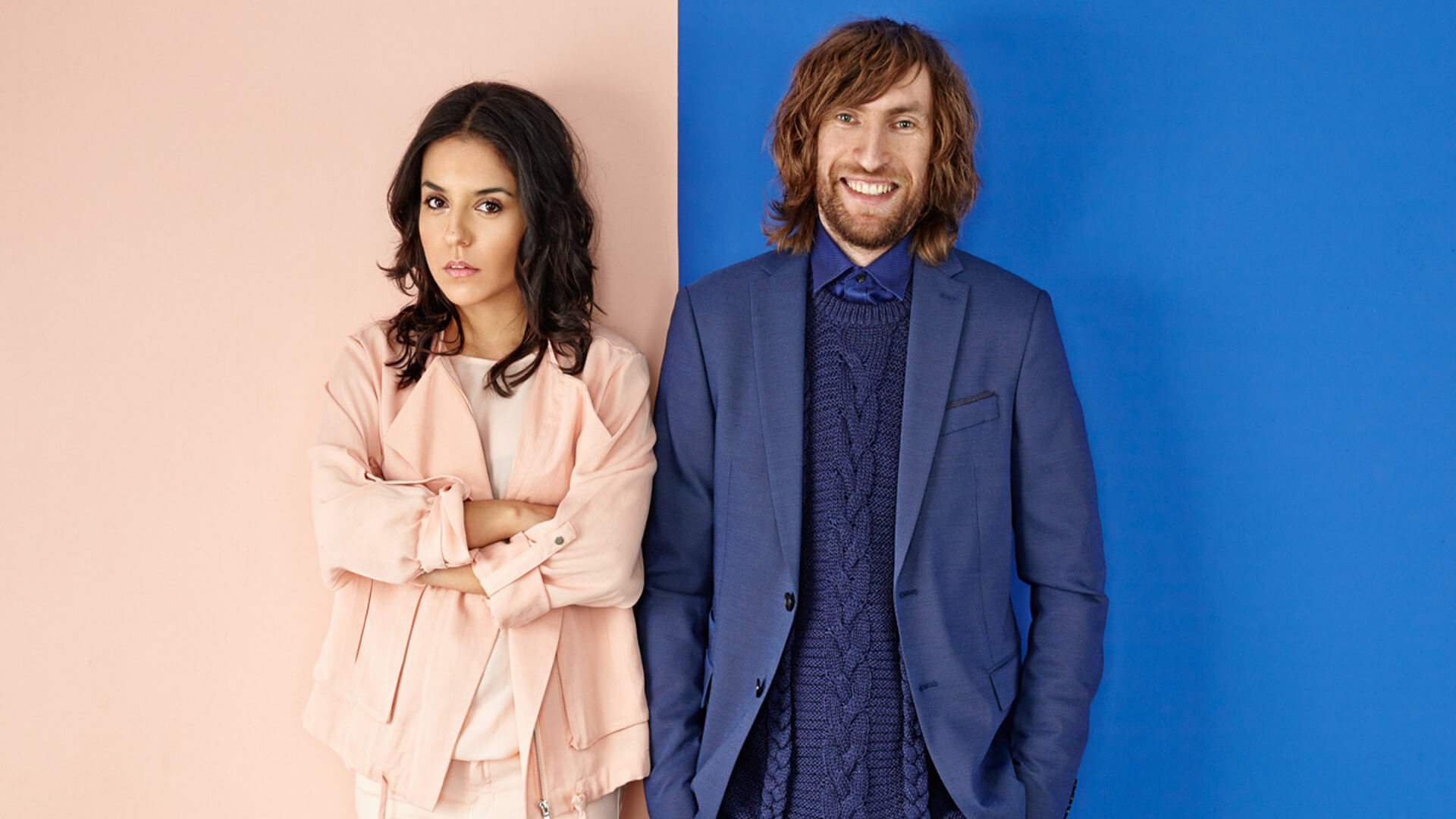 Masquespacio presents La Sastrería, the last restaurant they designed in Valencia in the Canyamelar – Cabanyal neighborhood.
The design takes its inspiration from chef Sergio Giraldo and bartender Cristóbal Bouchet's dream to open their restaurant La Sastrería. Also, the project's aim, like in most of Masquespacio's projects, has been to fulfill the illusion of a group of young entrepreneurs seeking to offer a new culinary and sensorial experience in Valencia.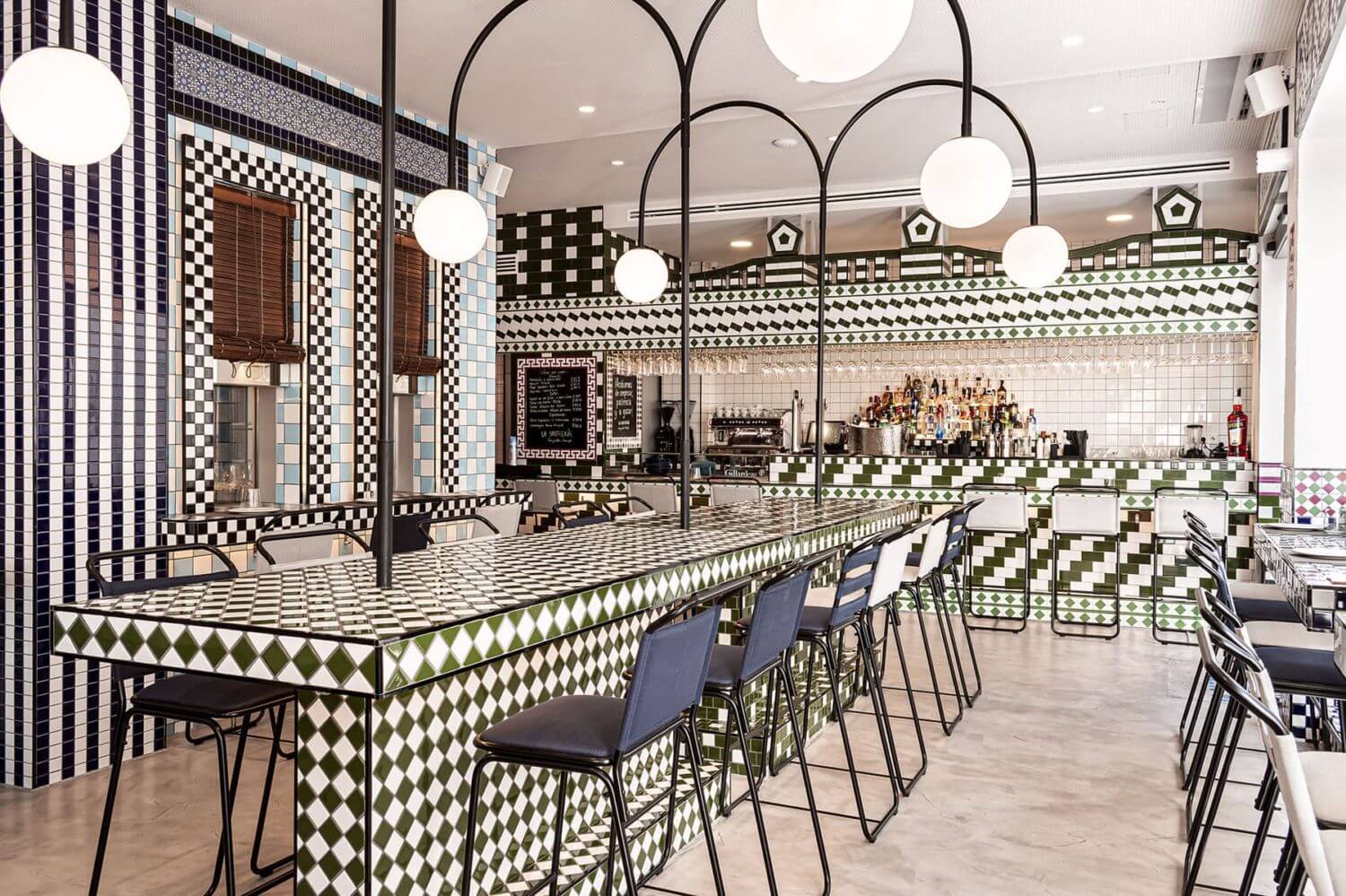 In the first space, we can find a bar. This bar highlights the neighborhood itself through its architectural references and its locals and their way of living.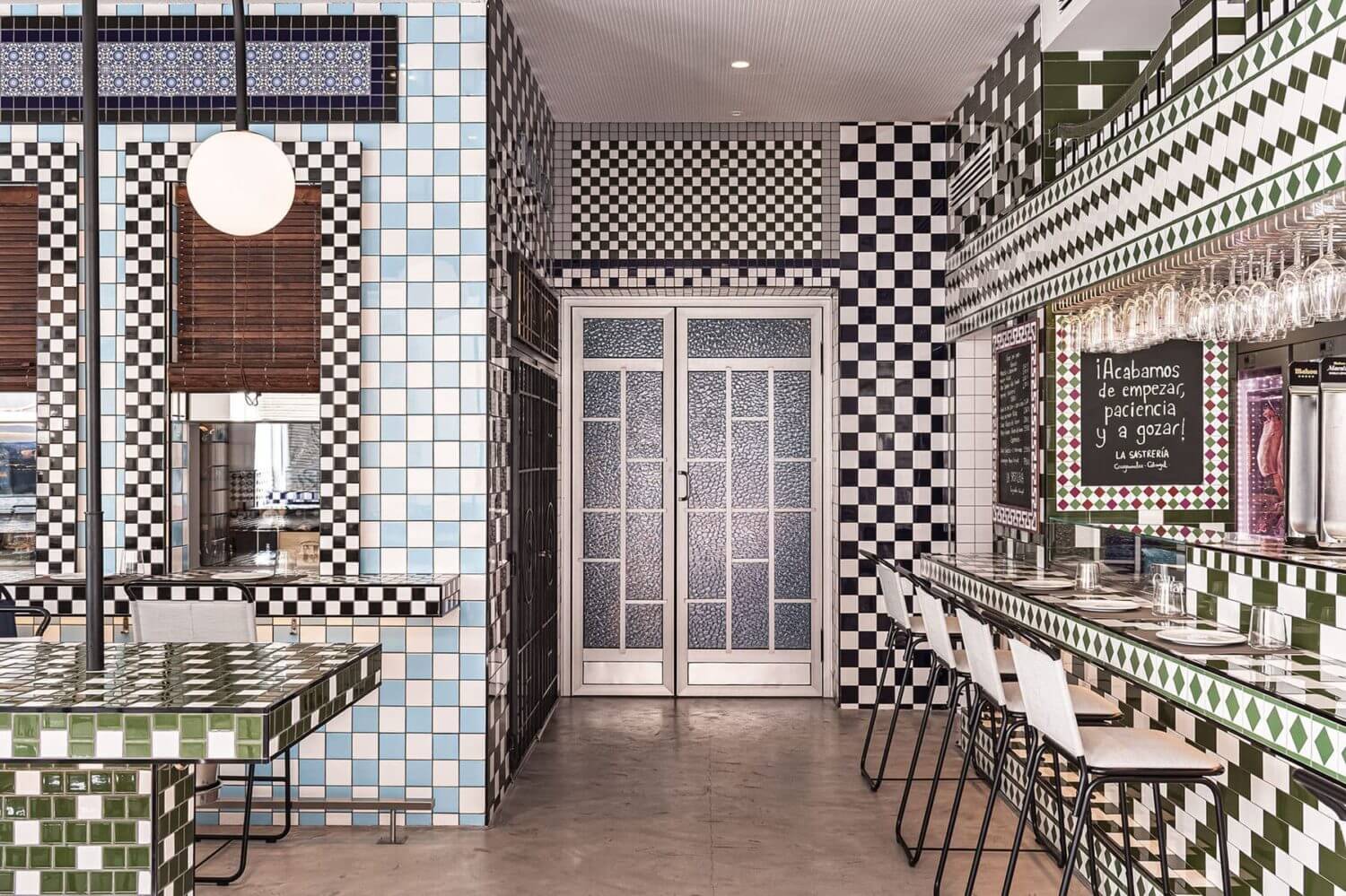 Ana Hernández said: "We tried to recreate the habit from the neighbors in the interior." We do that through the reinterpretation of the plastic chairs they are used to take from their homes to the streets."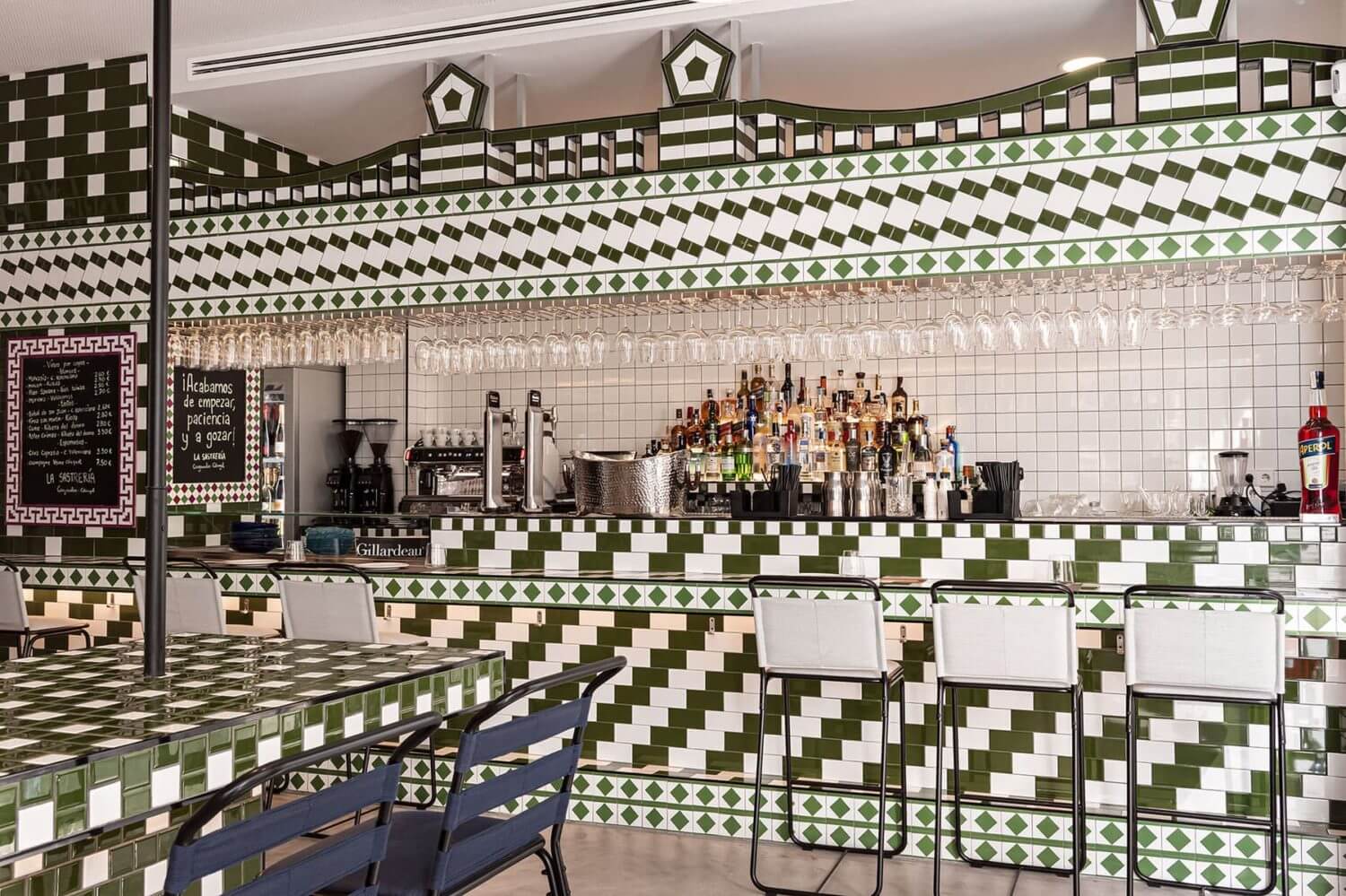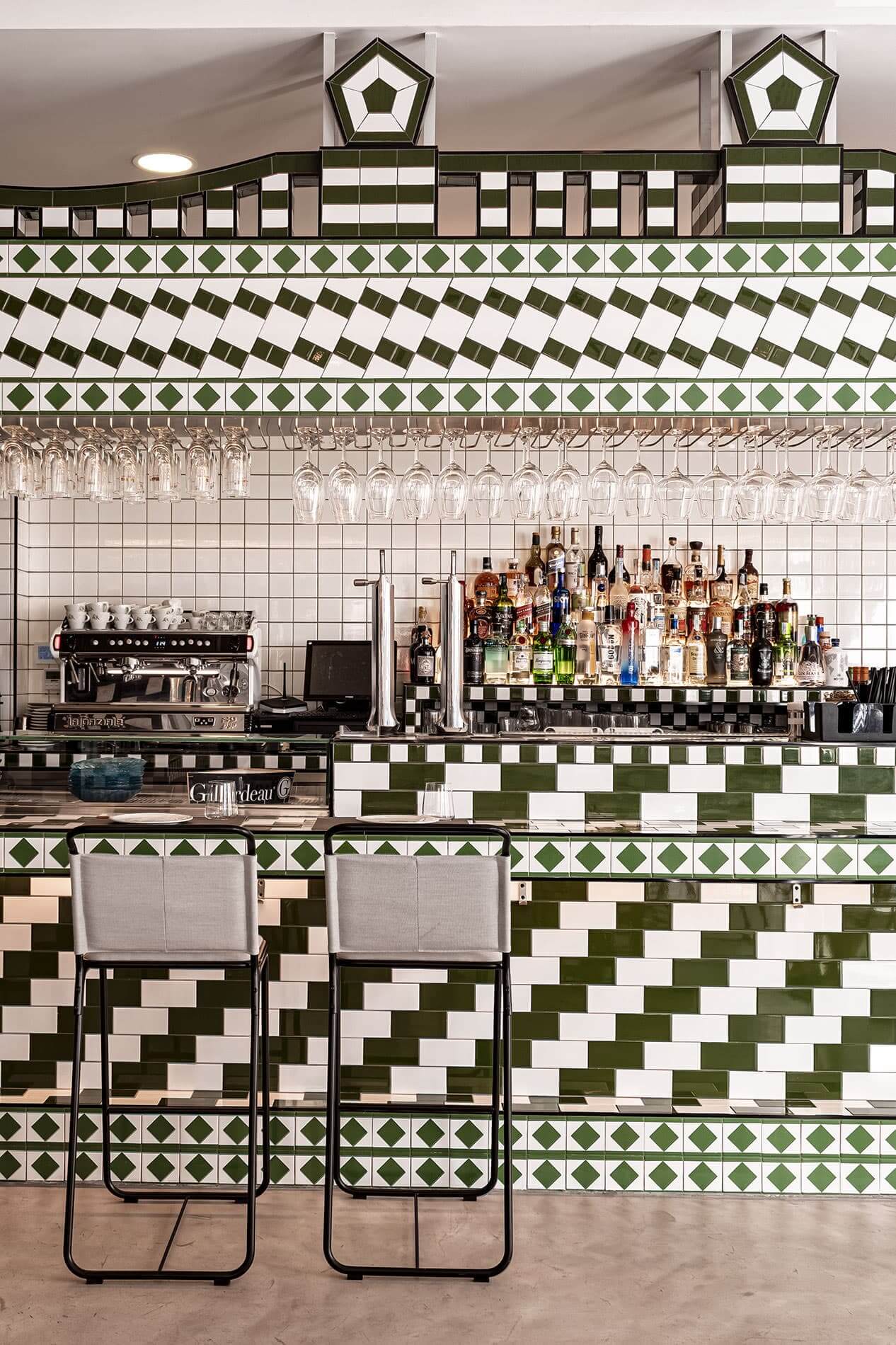 The restaurant manages to obtain a community feeling, inviting all guests to feel like dining here is an extension of their own home.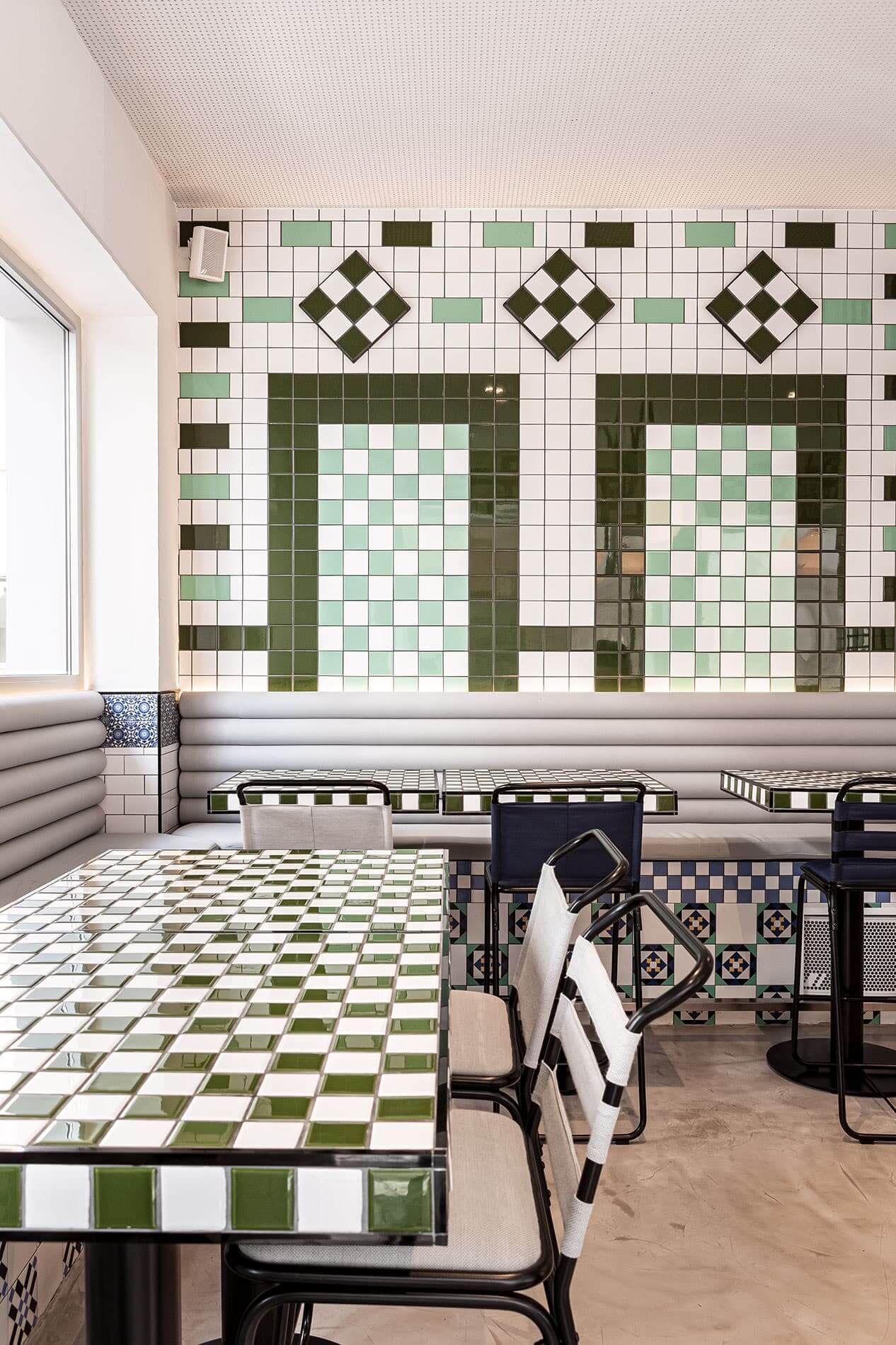 The design shows patterns made with customized tiles that reinterpret the facades from the neighborhood.

Nonetheless, special attention is given to the bar countertop that looks like a facade. Also, with all the unique decorations and figures, it makes the space more intimate and personal.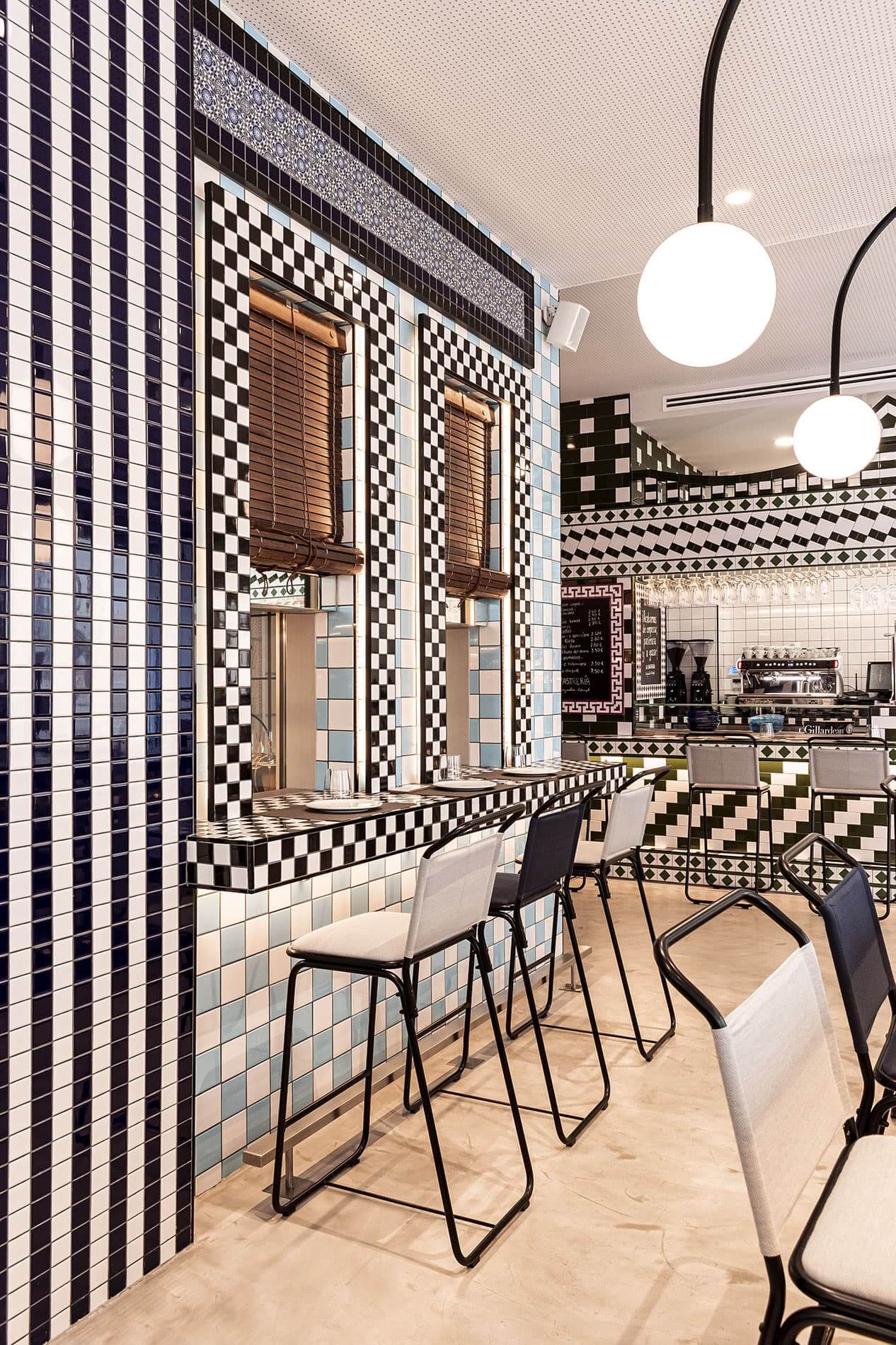 Also, Sergio's food selection comprises references from the neighborhood and products from the sea, always with a traditional focus, slightly reinvented.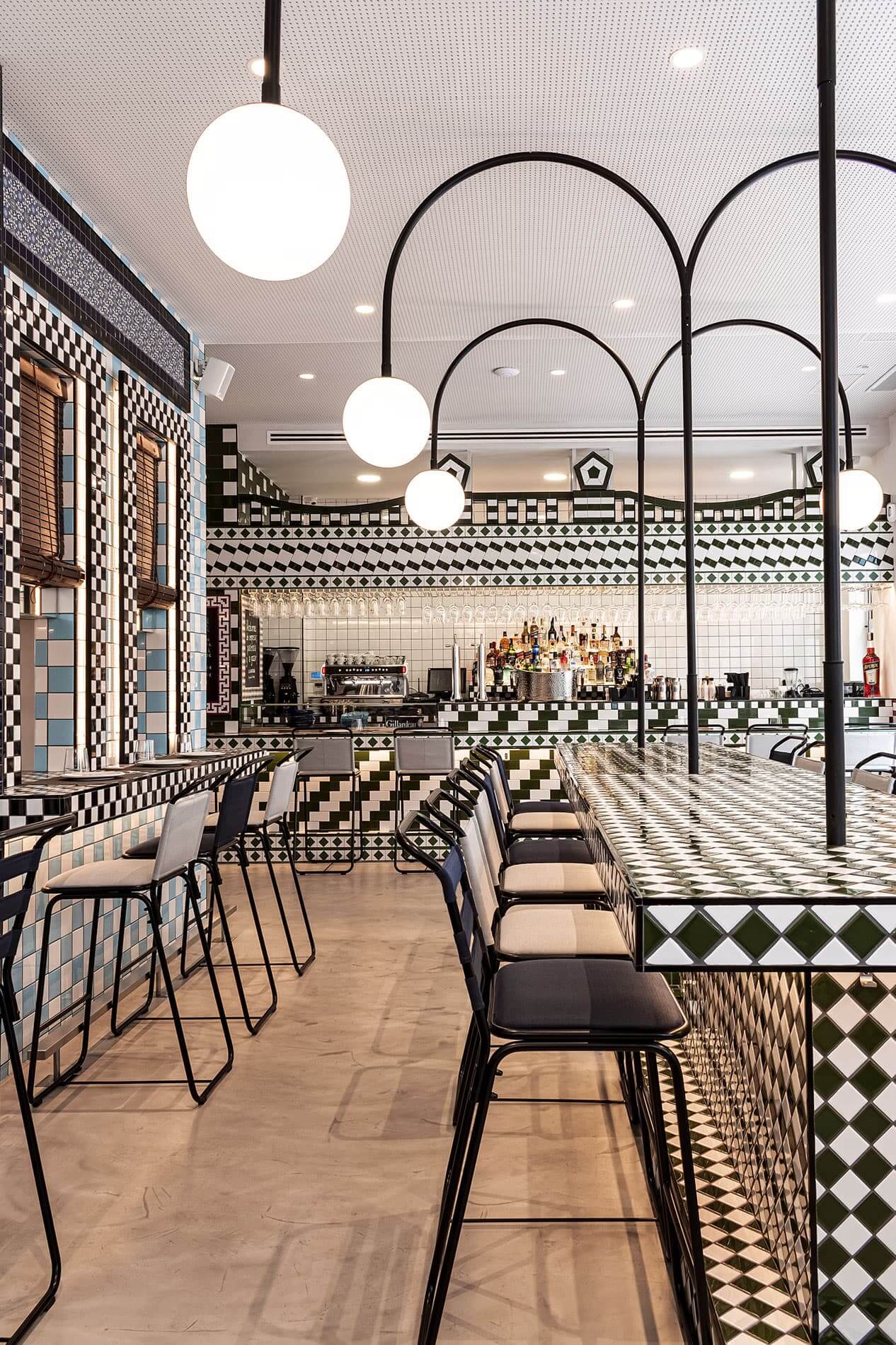 On the other hand, there is the second part of the restaurant. The most genuine seafood made by Sergio is the location's central attraction point.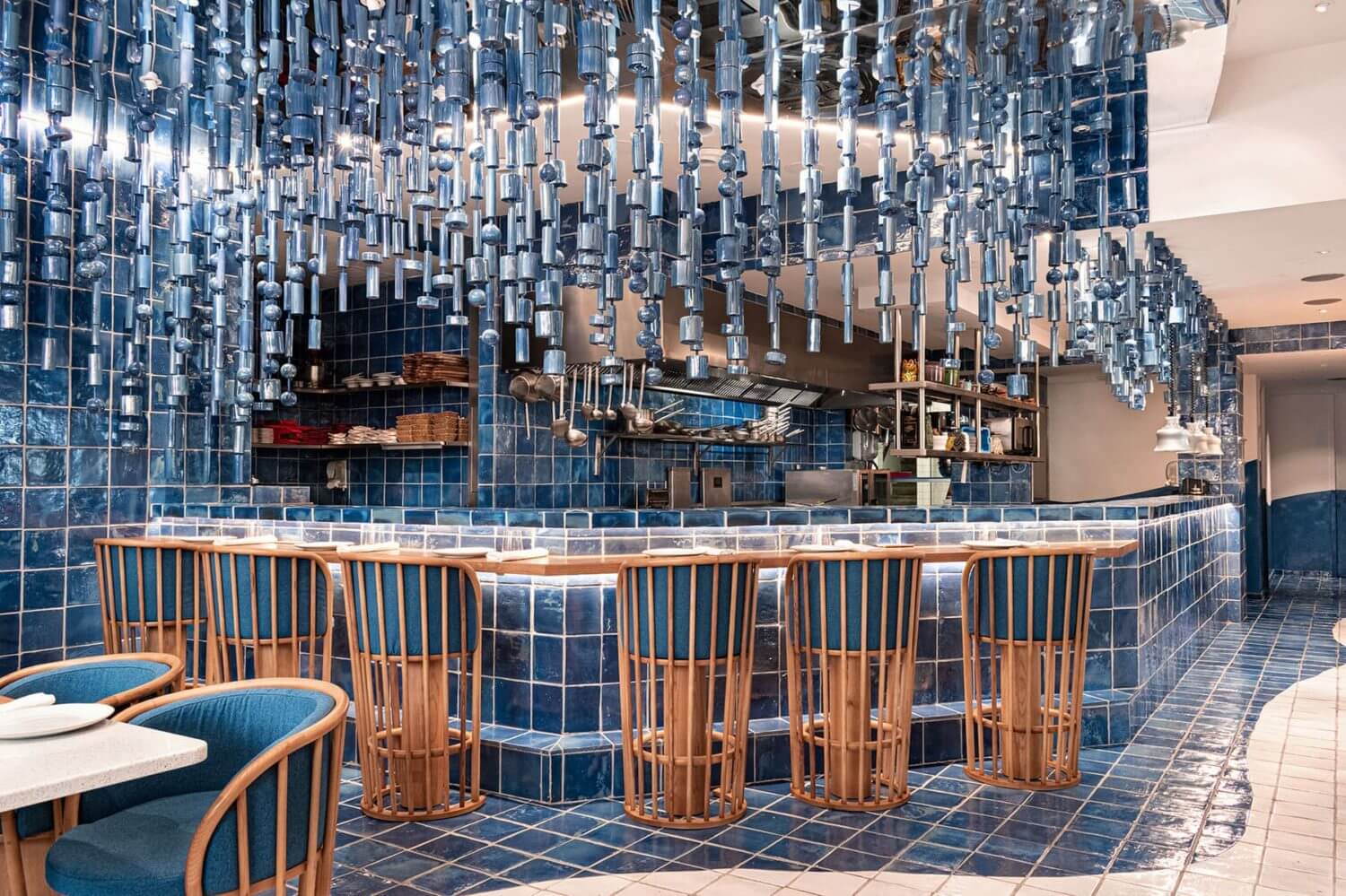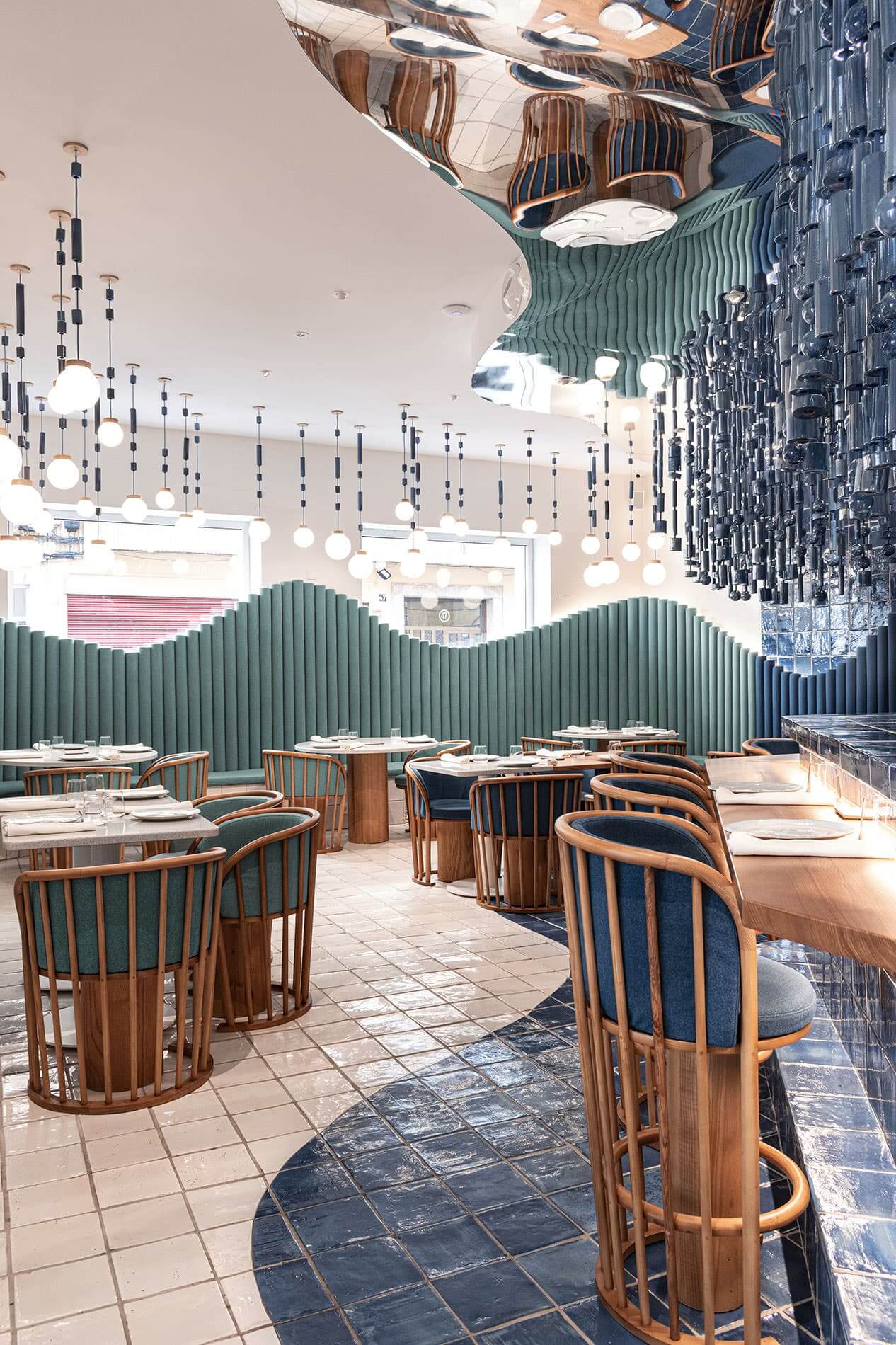 The design recreates a massive wave that grows toward the kitchen and is traduced into a sculpture made of ceramic pieces.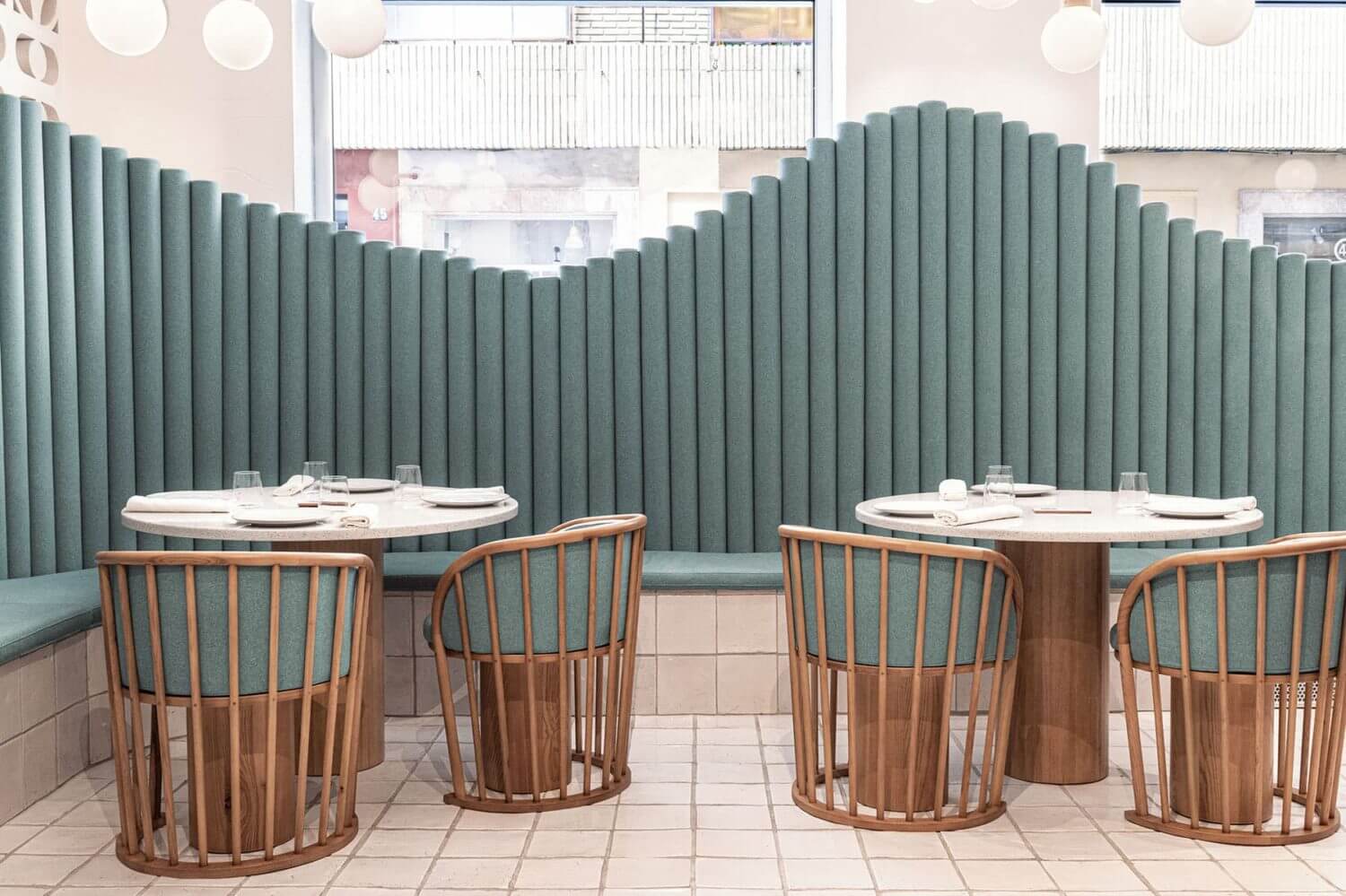 Additionally, with sparkling blue tiles that shine like fish scales, the handmade ceramic floor in white and blue, and the seats covered in marine green make the customers feel at "home."
Nonetheless, they experience the division between the water and the sand of the sea and fishing boats.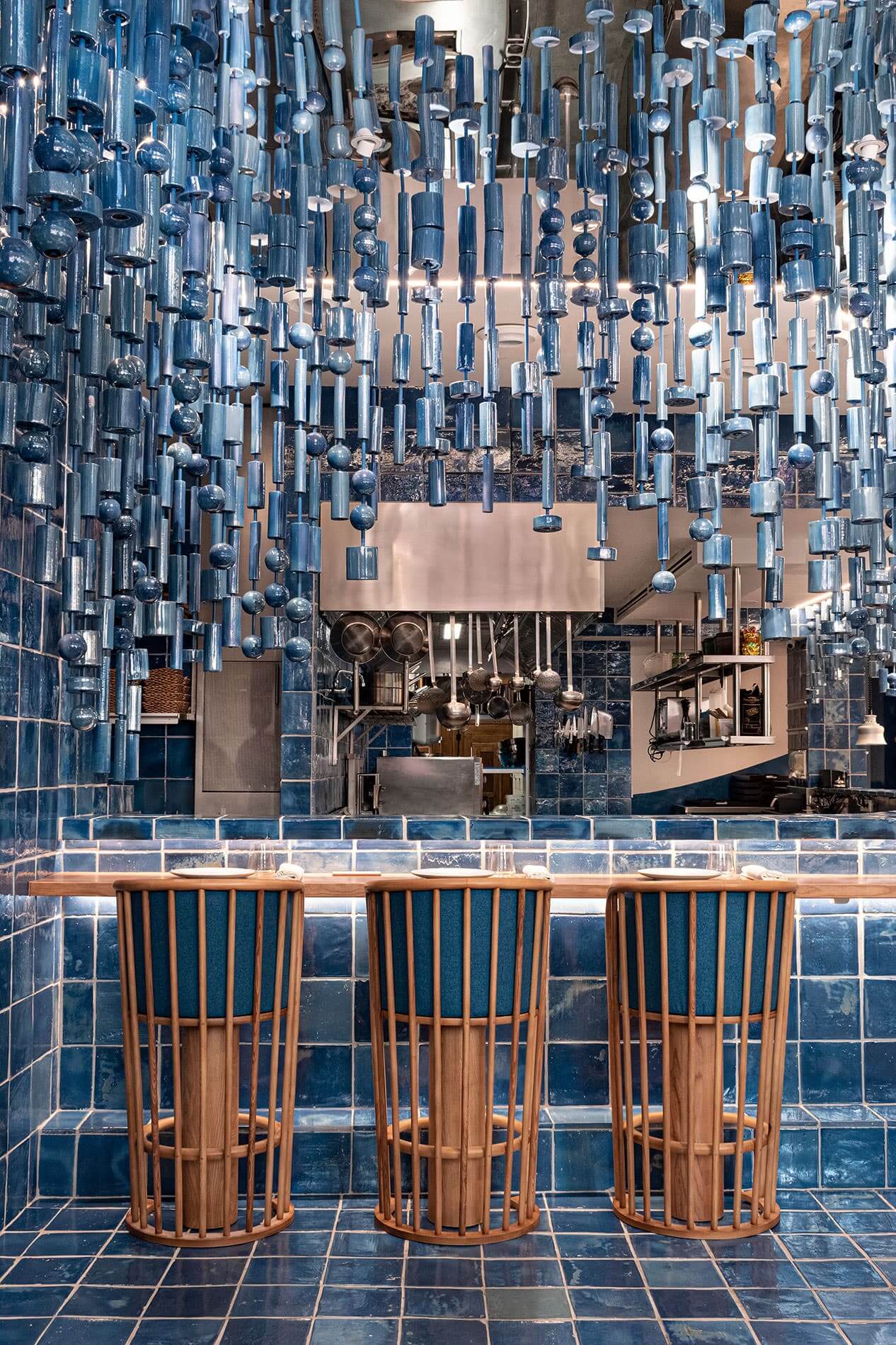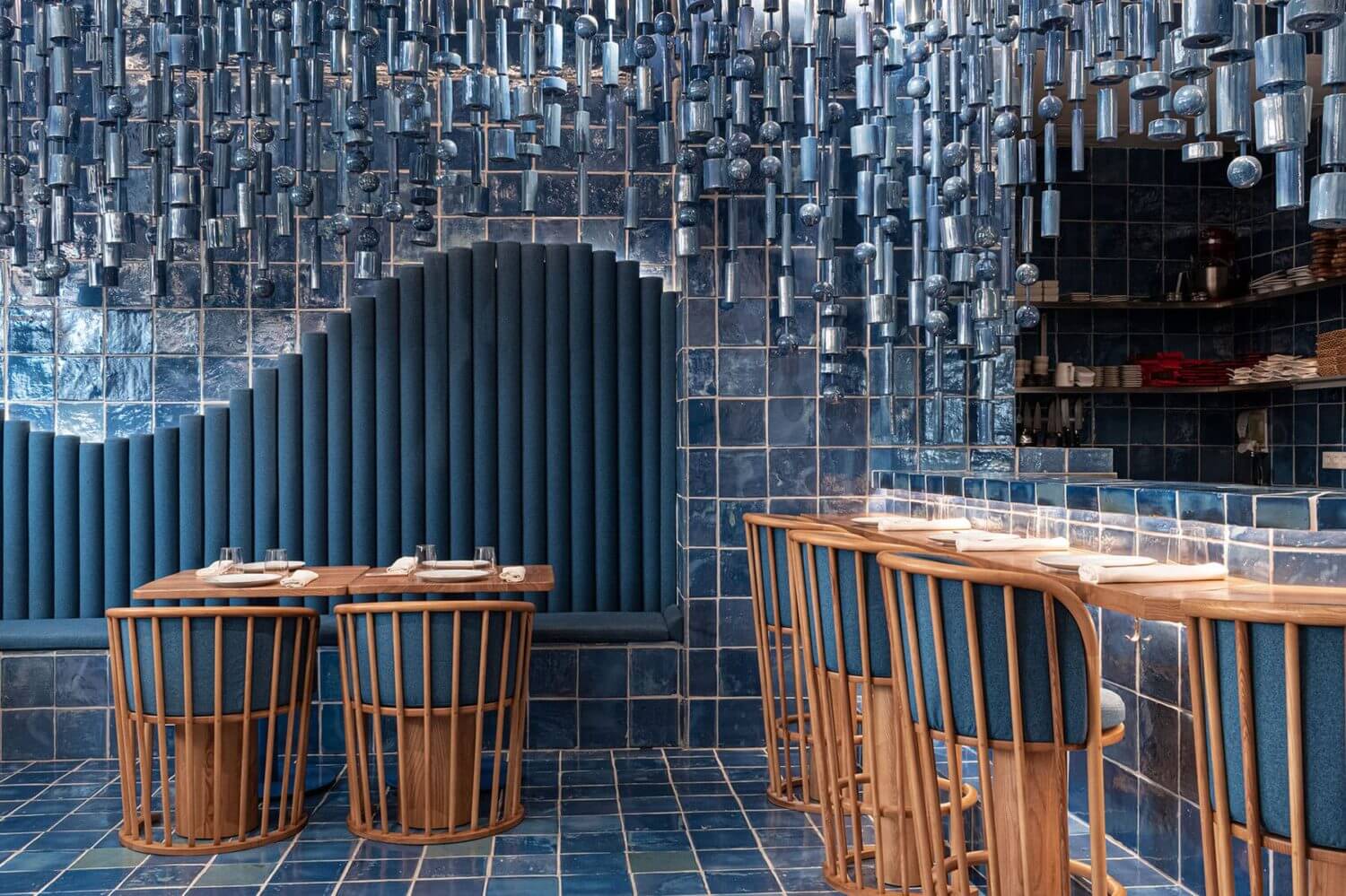 We hope you liked our article and the interior's suggestions. Feel free to pin all the images to your favorite Pinterest board or to print it and use it on your projects' mood boards. Meanwhile, you can also visit our Pinterest boards to get more inspirations.
Get more ideas for your projects and find functional, stylish, and sizable lighting and furniture choices: