Modern, timeless, extraordinary. This is how most diners describe the mysterious interior design of the new Siji Minfu restaurant in Beijing. The IN.X studio is responsible for the project. Without any doubts, the design creates a remarkably comfortable dining experience. It combines contemporary design techniques with traditional regional culture and old architectural symbols.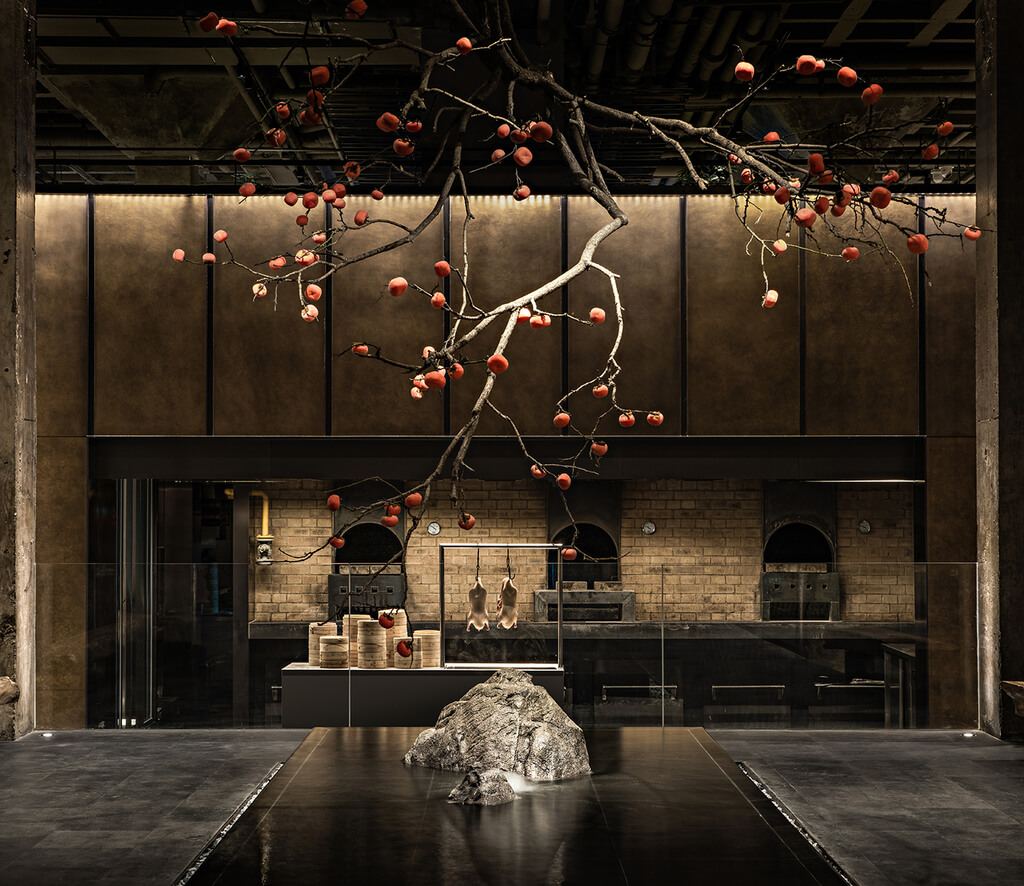 Inside the restaurant an open waiting area welcomes the visitors. Here, a huge caisson structure hanging from the ceiling opens up to the red-colored ambiance. The landscaped area consists of a waterscape and rocks accentuated by the hanging branches of the persimmons.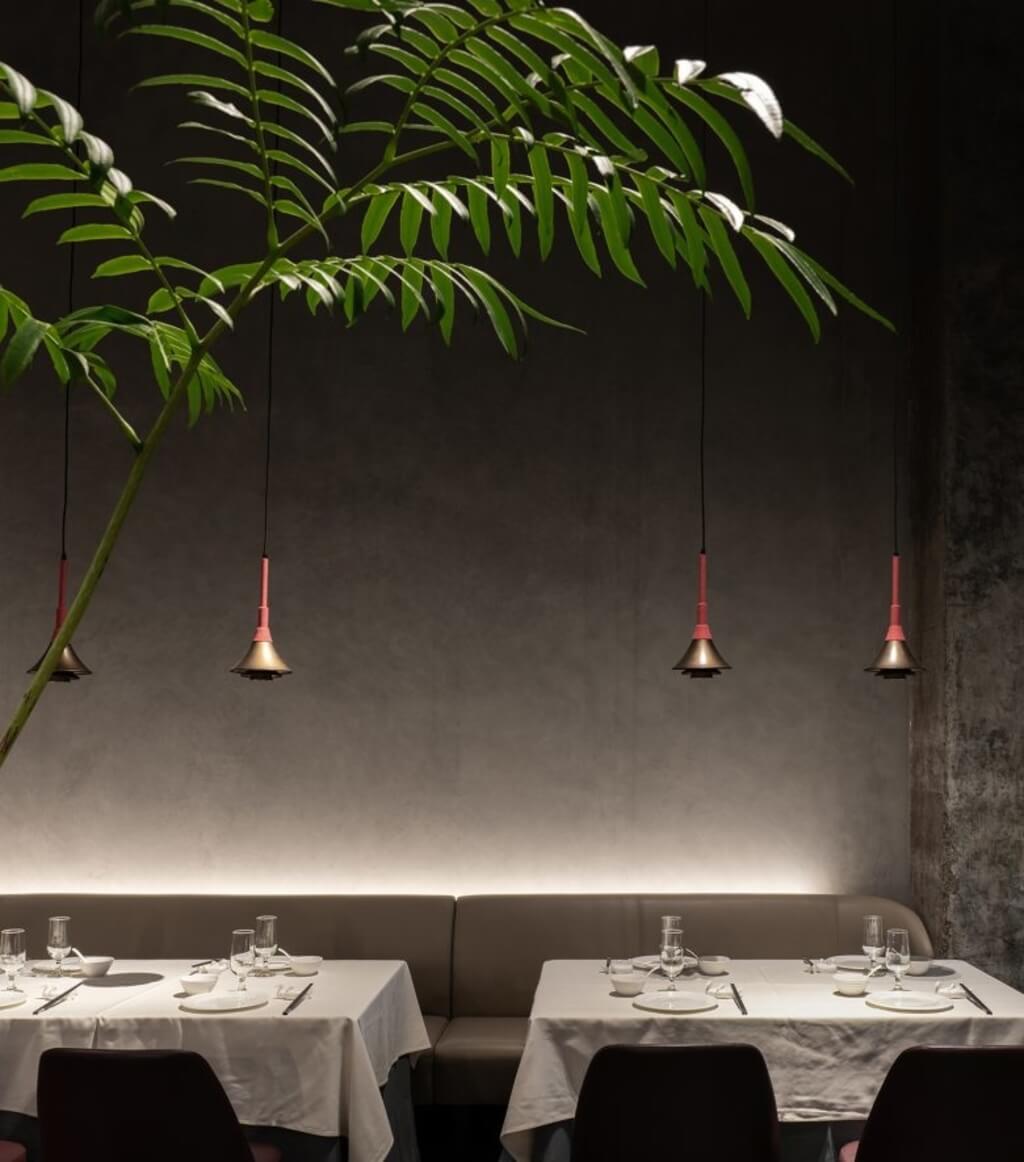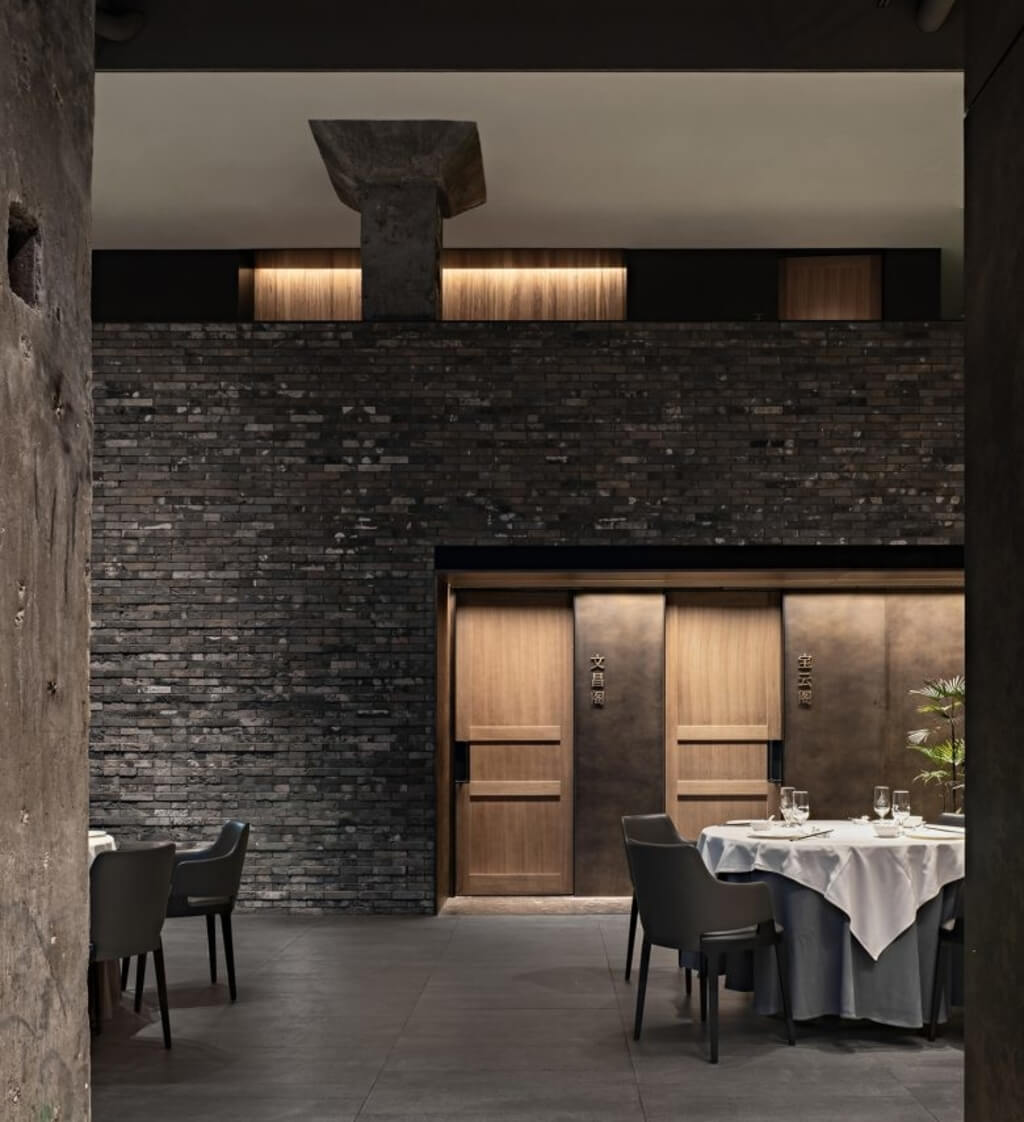 The designer adopted a moderate renovation technique. All of that was in order to preserve traces of the original building. He started with dismantling the interior space into two modules. The first one was an open area on the first floor. The next thing was the f-shaped roundabout area on the second floor. This area is a closed functional space.
A bar accentuates the space with its 5.2-meter-high red façade. It extends upwards, curves into a surface, and connects with the building. To bring an amazing experience of this mysterious interior design, the designer had played with the lighting. Large-scale rendered blue lights overflow from the ceiling and part of the walls, like a digital skylight.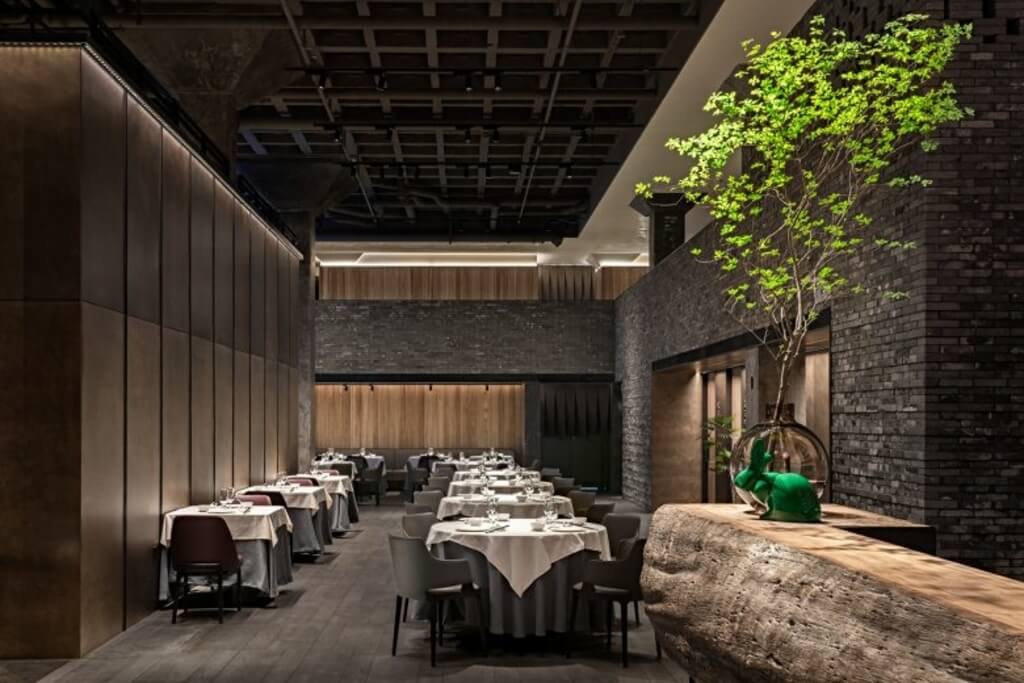 On the second floor, an open room welcomes people into the grand and open 'temple'. 'In the almost grand scene, the solemn and silent space, the rough and gentle texture, the gurgling water, and the daily emotions are superimposed, and peace and grace coexist in the place', explains the designer.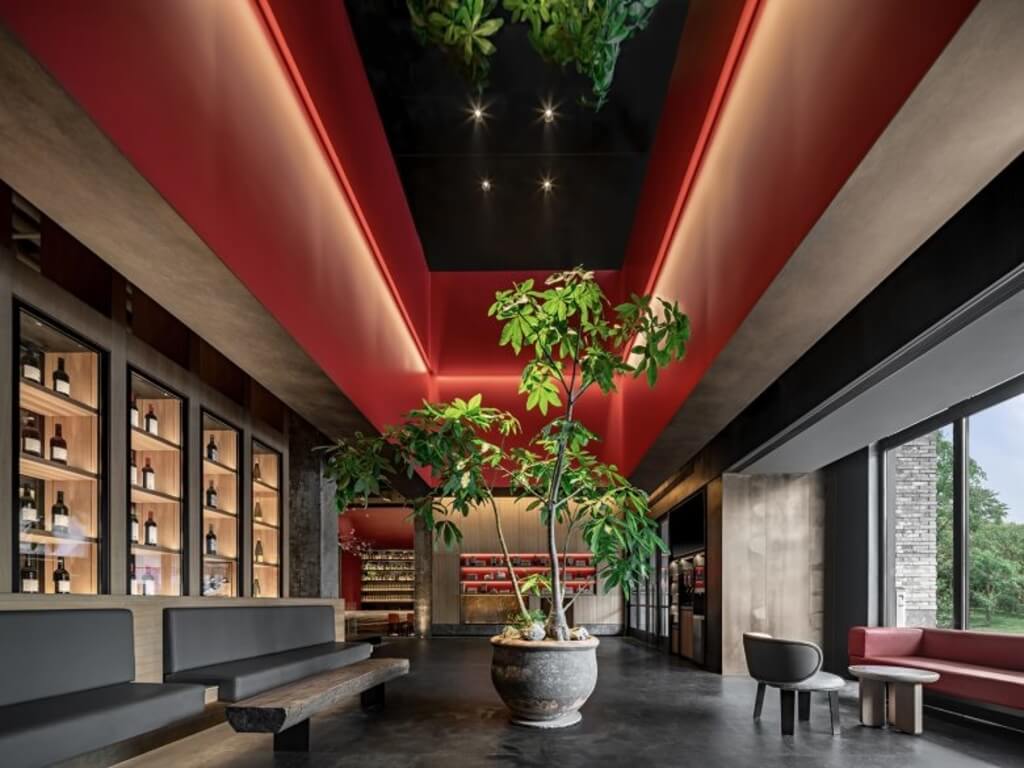 Check out our journal to discover more inspiration and find daily dose of modern and spectacular interior design trends. Do not forget to follow Hommés Studio on Pinterest to stay on top of our architectural moodboard.

Photos: zheng yan