Discover 5 breathtaking Mediterranean style homes that will ignite your design inspiration. Dive into the allure of the Mediterranean aesthetic.
Welcome to a world of Mediterranean enchantment. In this article, we invite you to explore five stunning Mediterranean style homes that embody the timeless allure of the sun-kissed coastlines of Greece to the rustic charm of Italy. These architectural gems will transport you to a realm of beauty and elegance, so, prepare to be inspired as we delve into the distinctive features, rich colors, and captivating details that make Mediterranean style homes truly extraordinary. Sit back, relax, and let your imagination wander through these breathtaking residences that capture the essence of Mediterranean living.
This historical building embraces the best of Mediterranean style homes. Adorned with earthy tones and captivating views of the Mediterranean Sea, this design project showcases natural materials like marble, brass, and wood, while its rustic charm is enhanced by the use of sand-colored hues and pops of emerald green and blue.
Furthermore, one of the most remarkable things about this home design is the wood on the ceiling. With a darker shade from the remaining wood in the house, it brings vibrancy to the rustic interior design aesthetic.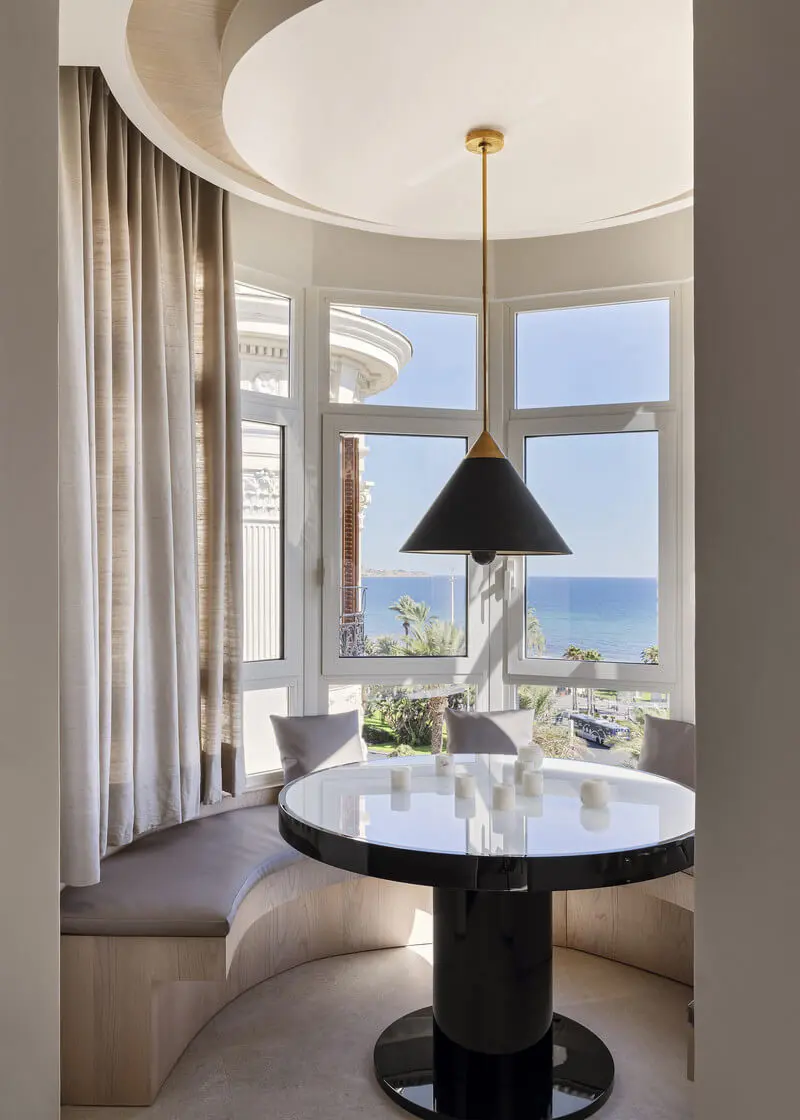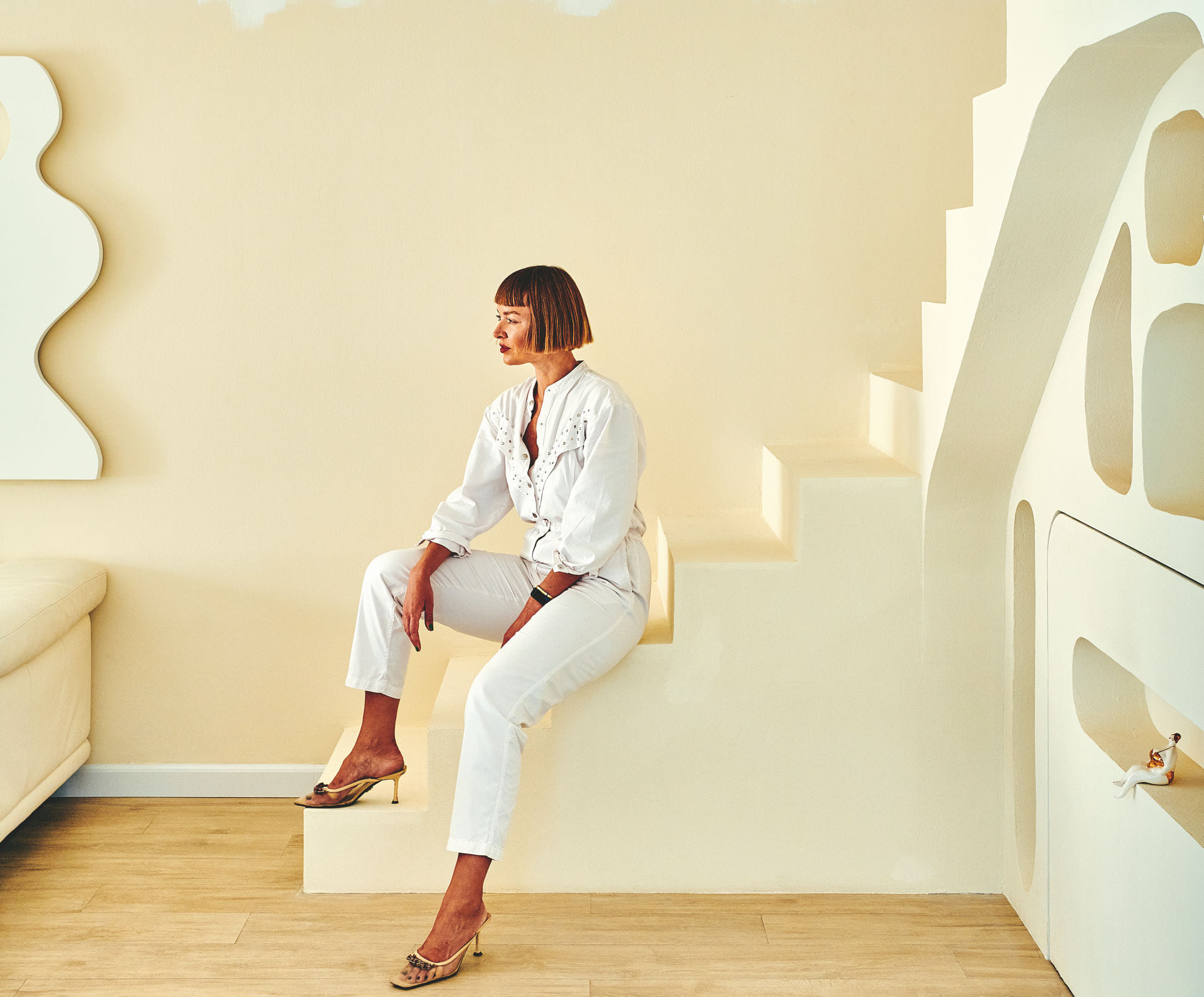 This home (owned and designed by lifestyle entrepreneur Natalia Shustova) is a surprising space in the middle of Dubai's modernist style. From the living room where a TV climbs up in a Greek-inspired display wall to the unique wall painting creating a brush-stroke line where the false ceiling was, the charming details of this home make it unique and full of personality.
But the standout space here is the stunning outdoor area, which features artisanal tiles and an outdoor sauna.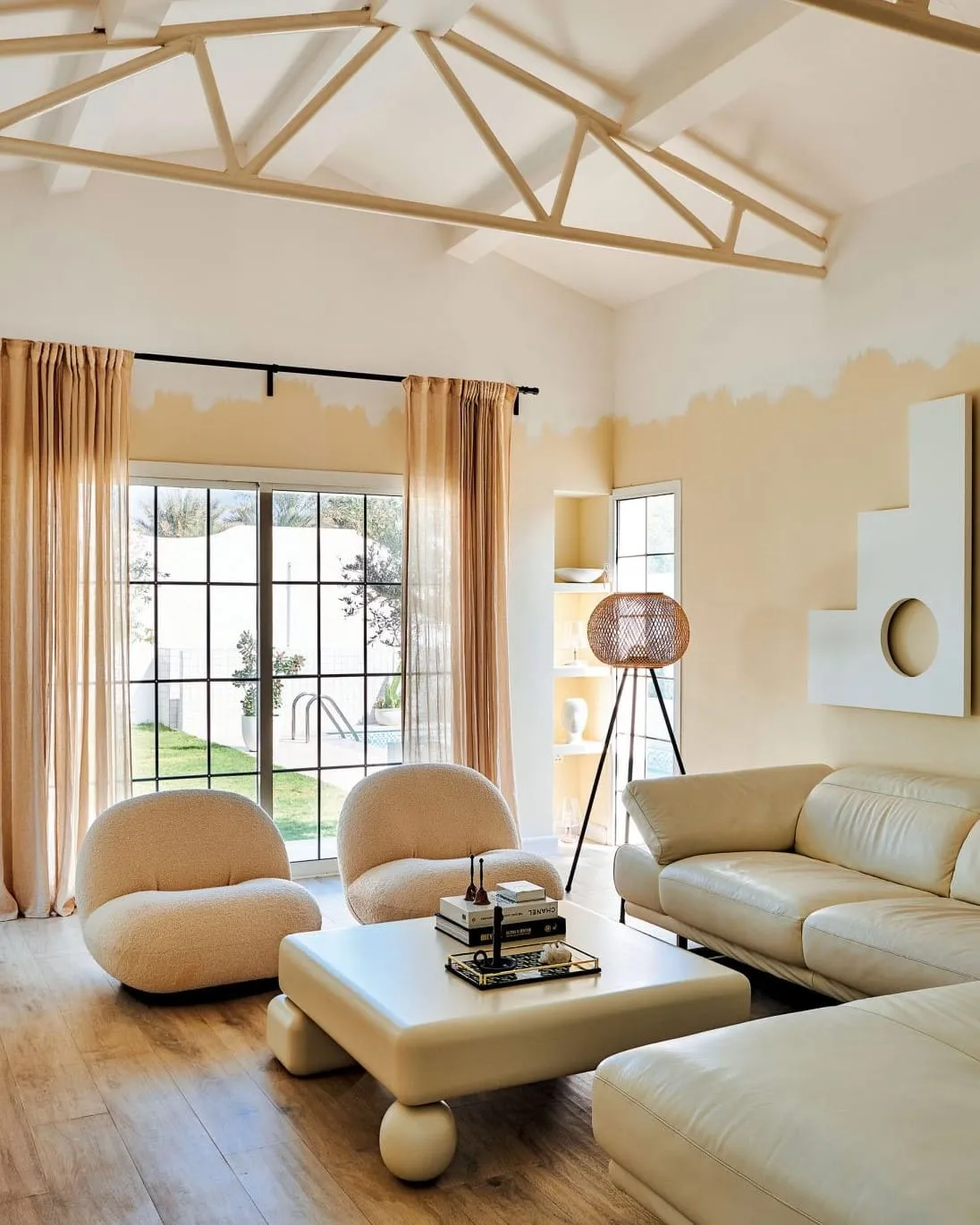 This house is a beautiful representation of Mediterranean style homes. It remains faithful to the traditional color scheme of white, blue, and brown, while also incorporating gold accents to enhance its elegance, but always minding a consistent design approach, which shines through in every room, from the all-white master bedroom to the baby blue child's room.
Each room and decorative piece in this project fits perfectly together like a puzzle – from the traditional island and bar stools in the kitchen to the Moorish-style blue and white tiles in the bathroom. Even outdoors, the Mediterranean interior design style outstands.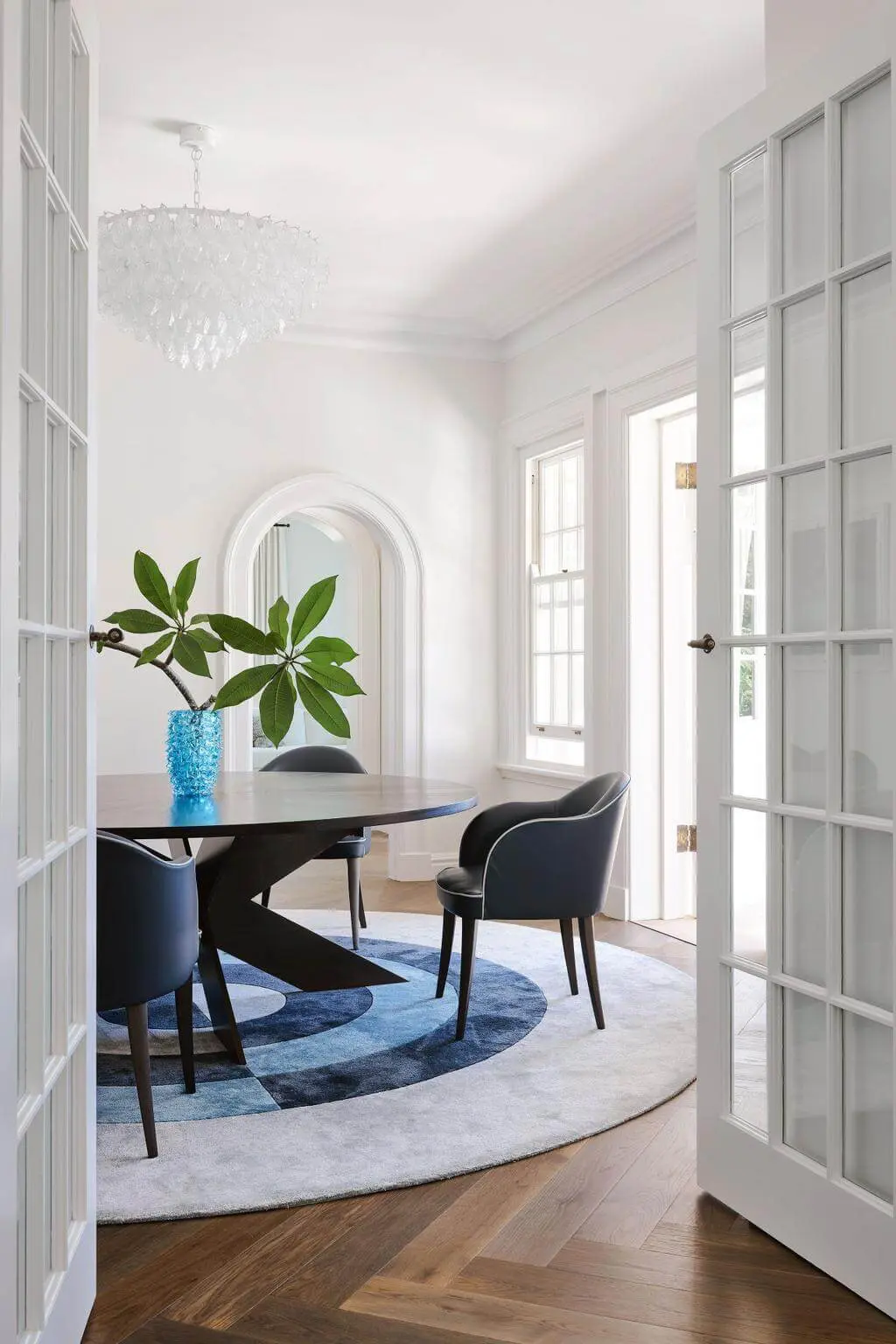 Tommy Hilfiger's Palm Beach Home is another of these Mediterranean style homes that you should definitely check out. The design approach here is centered around a fresh and easy philosophy, incorporating a coral stone ivory palette, Moorish accents, and natural materials, something that contrasts really well with the architectural complexity of the house, which was, for the most part, preserved.
In fact, the Hilfigers were immediately captivated by their home's indoor-outdoor design when they first moved in.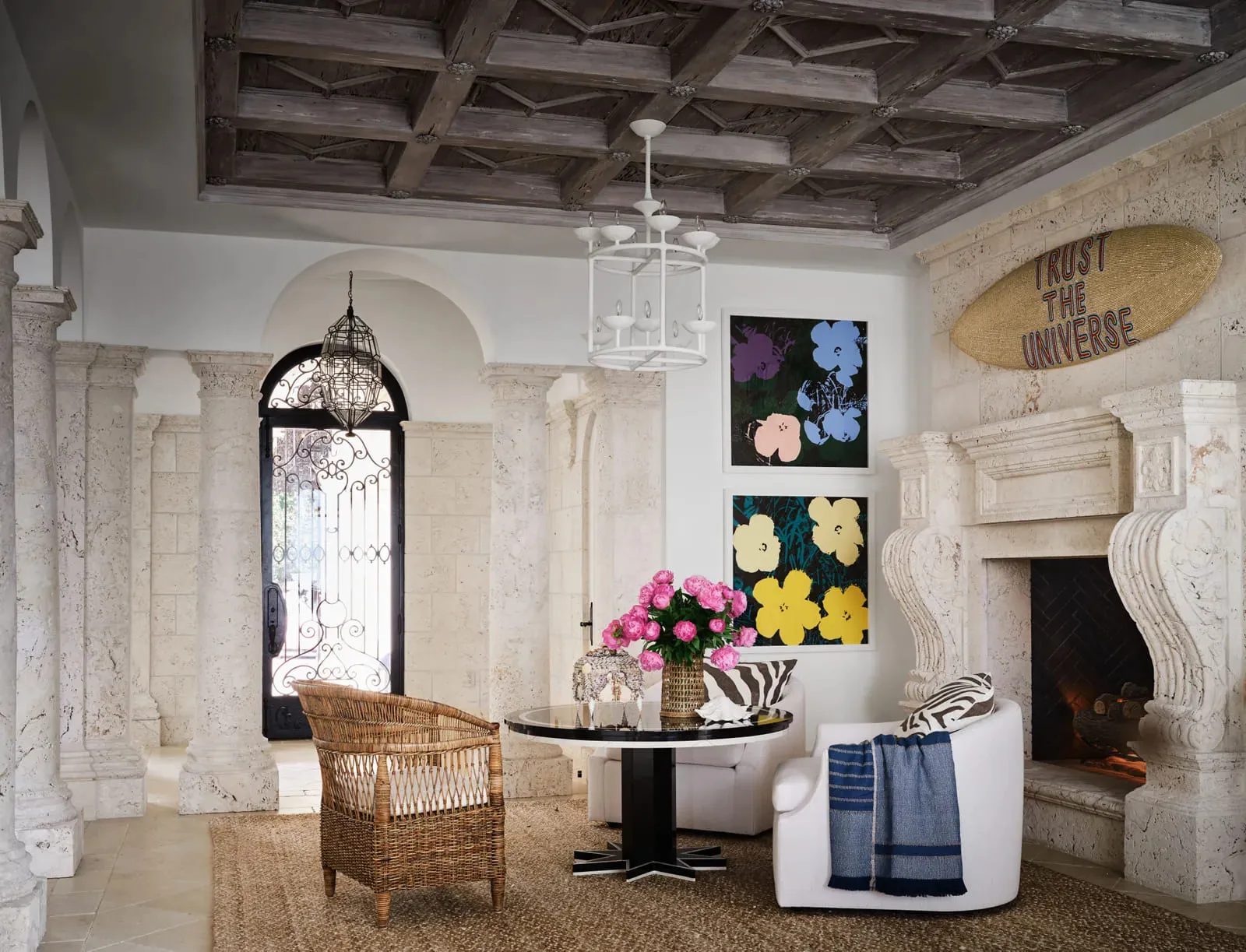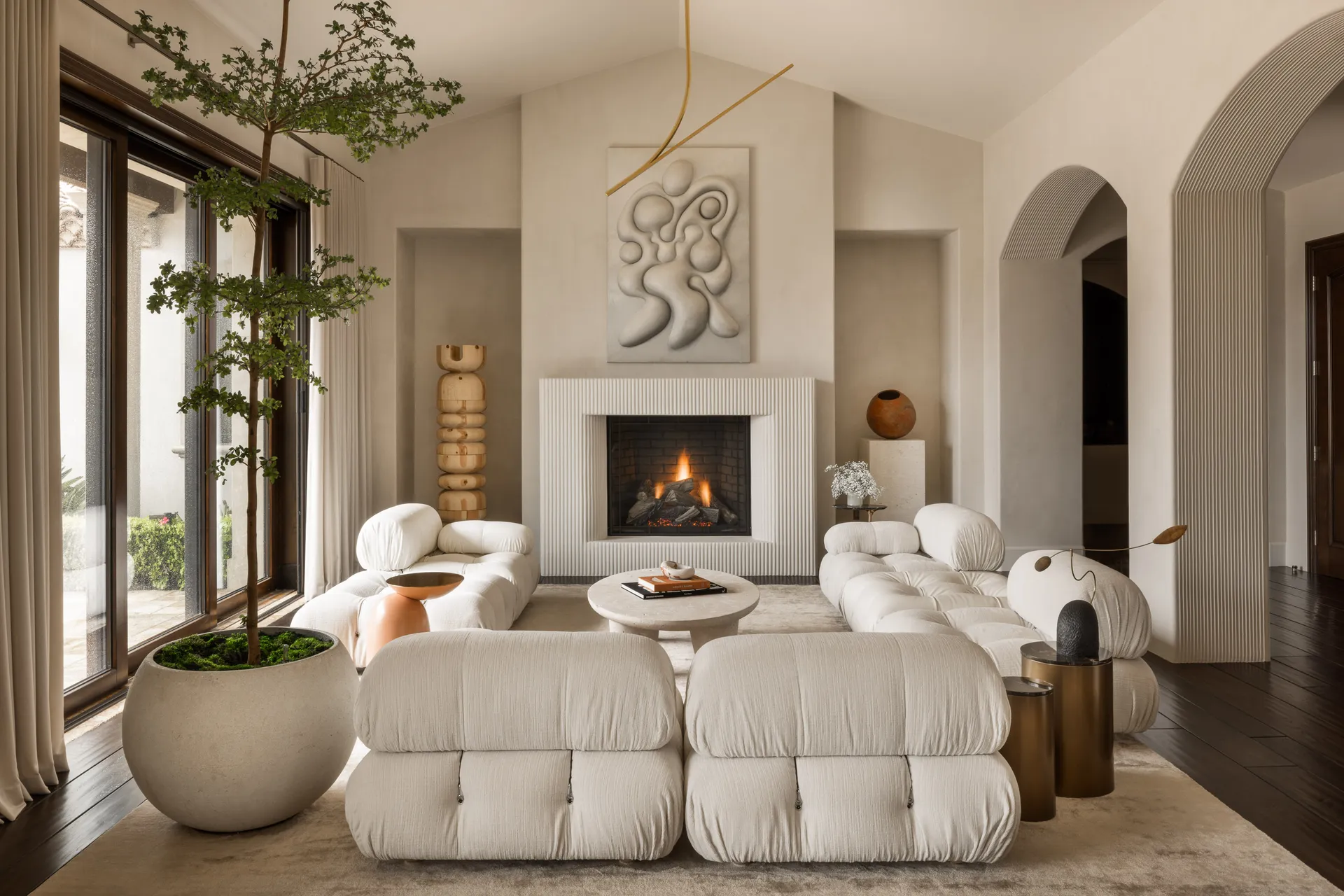 The last project on this list is this California family home which takes a more modern approach to Mediterranean style homes. Craved in neutral tones, organic forms, natural materials, and curved edges, this modern family home is a journey through inspiration with a great selection of furniture and decor items (including an iconic Lunarys center table by HOMMÉS Studio) walking the line between modern and classic.
Discover more
As we conclude our exploration of these remarkable Mediterranean style homes, we hope you have been inspired by the timeless elegance and coastal allure they exude. From the seamless flow of open spaces to the captivating use of earthy tones and natural materials, these homes capture the essence of Mediterranean living. Whether you dream of embracing the breathtaking views of the sea or infusing your space with rustic charm, let these designs serve as a muse for your own Mediterranean-inspired oasis. Embrace the warmth of the sun-kissed coasts and the serenity of the Mediterranean lifestyle as you embark on your own journey to create a harmonious and inviting space that echoes the timeless beauty of these captivating homes.
In order to do so, make sure to check out our IBIZA Collection – an endless party, celebrating the summer days with modern outdoor and indoor furniture and an infinite connection with the wild spirit, inspired by rocky coastlines, salty air, and organic textures.